We made the most of our Vietnam experience by taking a day trip From Ho Chi Minh City to Mekong Delta. The Best way to experience the countryside of Vietnam and a little break from the chaos of city life.
The Mekong Delta also knows as the rice bowl of Vietnam has popular little islands fondly named after different animals that the Vietnamese consider auspicious- The Phoenix Island, the Dragon Island, the tortoise island and the unicorn island! The local names are obviously much harder to pronounce, and these seem to be the fun and easy versions for tourists to recall! We visited the Tortoise island first
We started our journey to the Tortoise island first to sample some great produce in the island listen to traditional music. The island has abundant fruit orchards and owing to the fertile land they use no chemicals; it's all organic. Dipped in some chilli salt, we ate these local fruits to our hearts contempt while listening to some traditional music!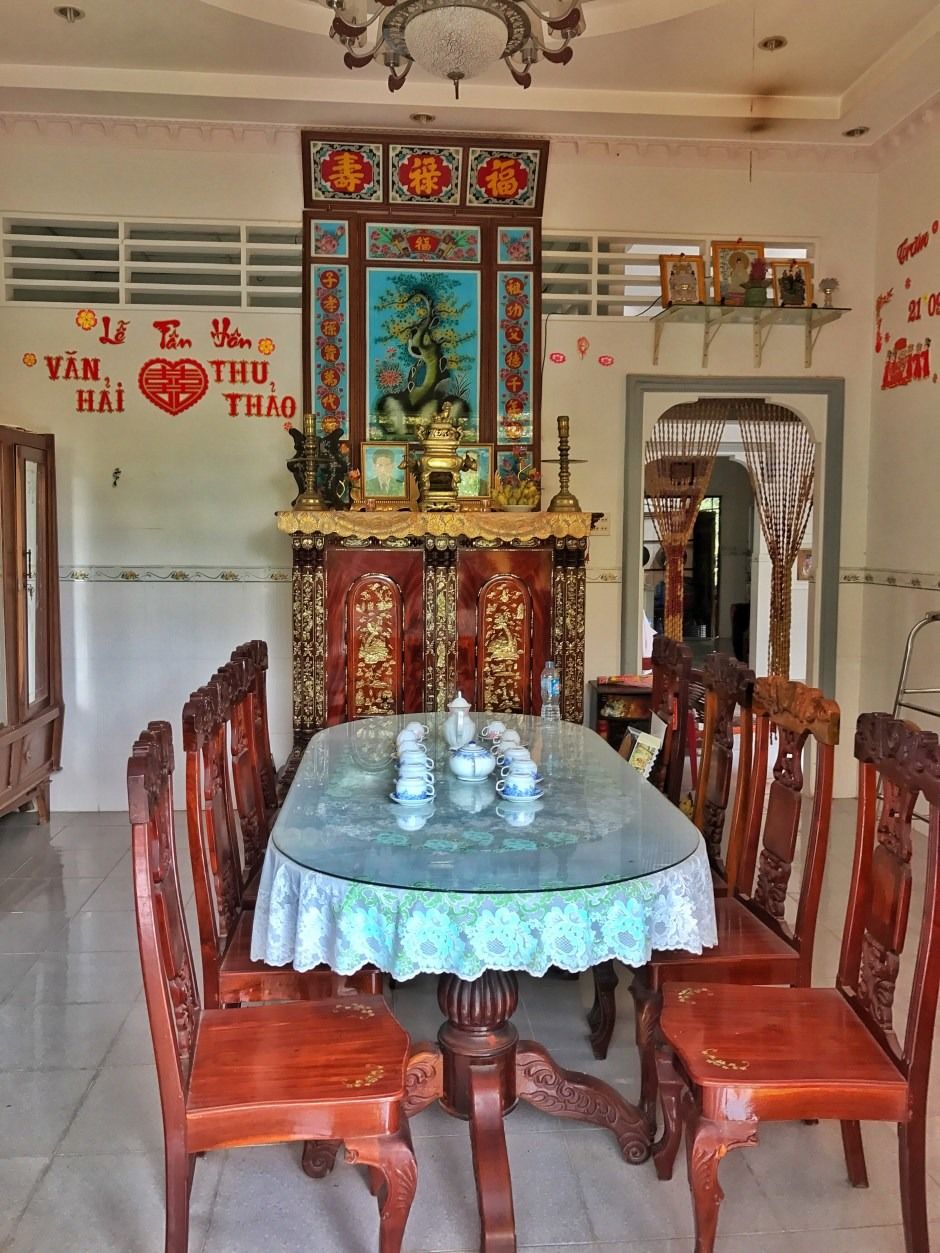 We had a walk around and even peeked in some simple Vietnamese houses where are there three doors intsead of just one apparently one door is for male, another for females and the third or the middle one is reserved for important people or god ! There are many interesting facts about the people living along the Mekong, and one of them is that they just eat twice a day and sleep by 7 pm probably explains why the families are so large. Just kidding guys, I wish I didn't eat so many meals and slept late binge watching shows. Maybe ill pick up some good habits from here back home.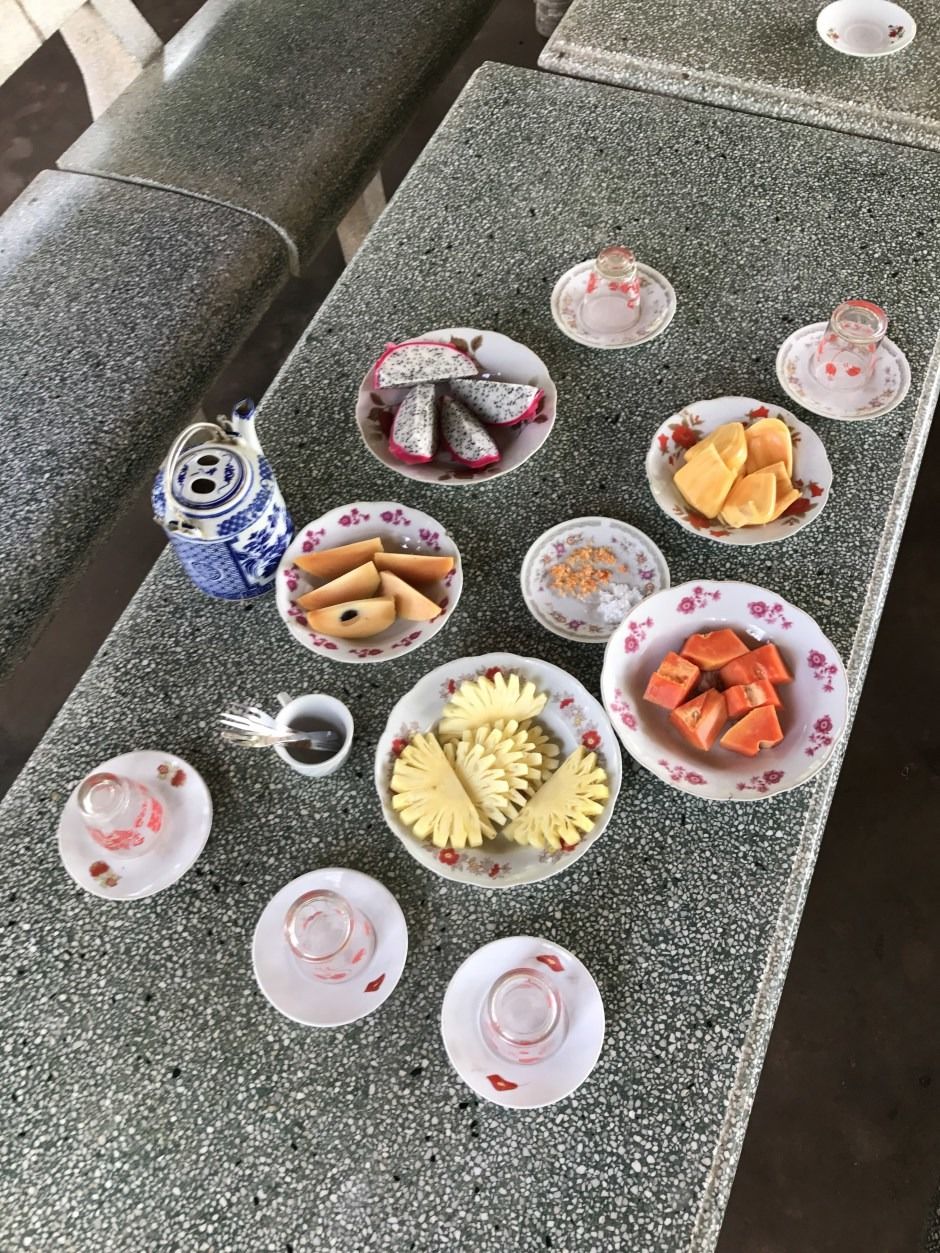 After being super mesmerised by the music and the fruit snacking, we proceeded to try the local honey! So excited that I was, I even sought to steal the entire honeycomb with live bees for myself! Aah no this was another failed attempt at humour. But as our local guide, Jenny instructed if you calmly touch the honeycomb the live bees would not do you any harm and boy I tried and tasted some pure golden nectar. This makes me a little less fearful of the honey bees and lot more thankful for giving us the elixir of life.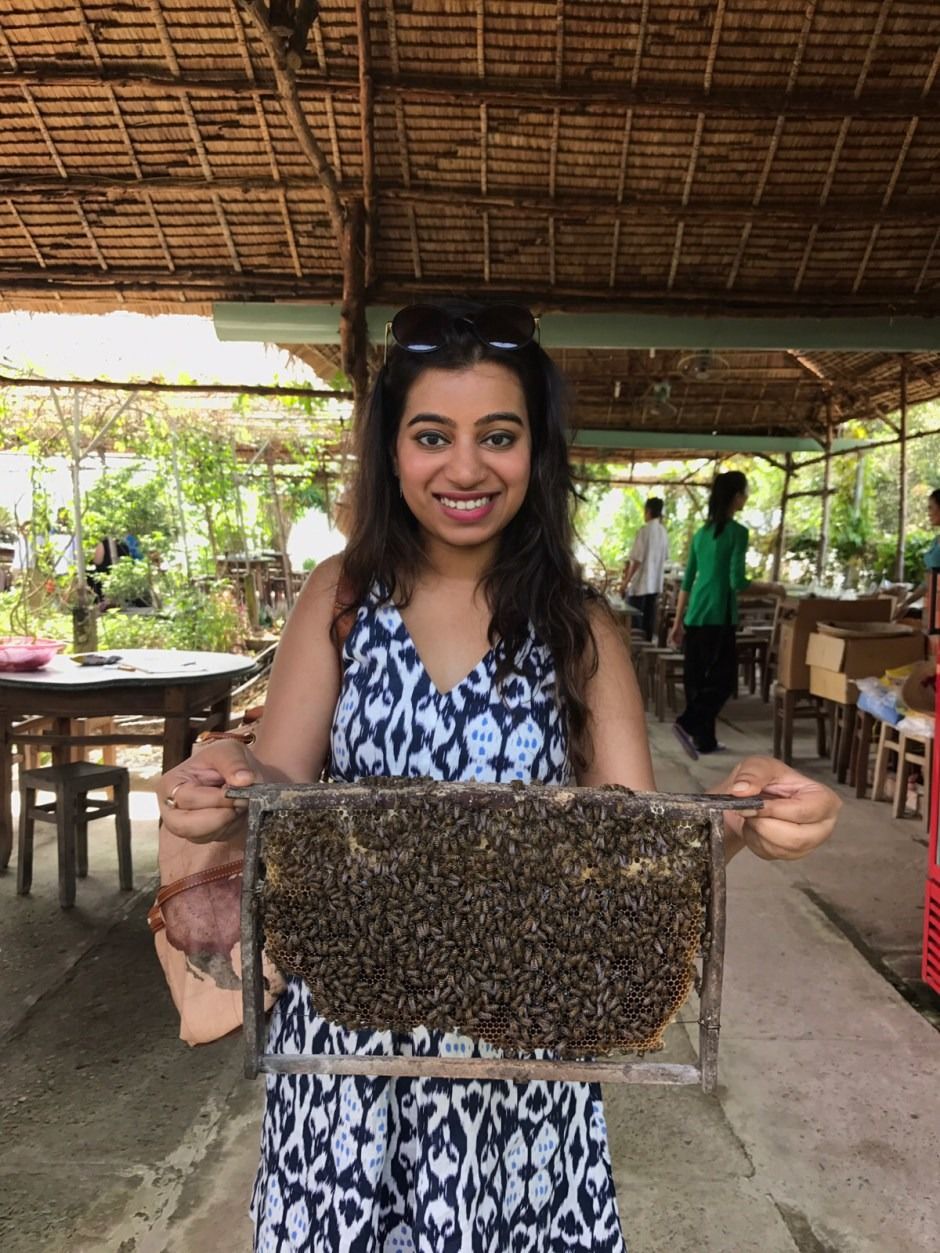 We tasted some excellent honey tea with bee pollen mixed in, I've heard of this as a western health fad, but it's super cool of the Vietnamese for doing it since ages, I got myself a packet in the hopes of achieving healthy skin and slim bodies like the locals here, a girl can dream!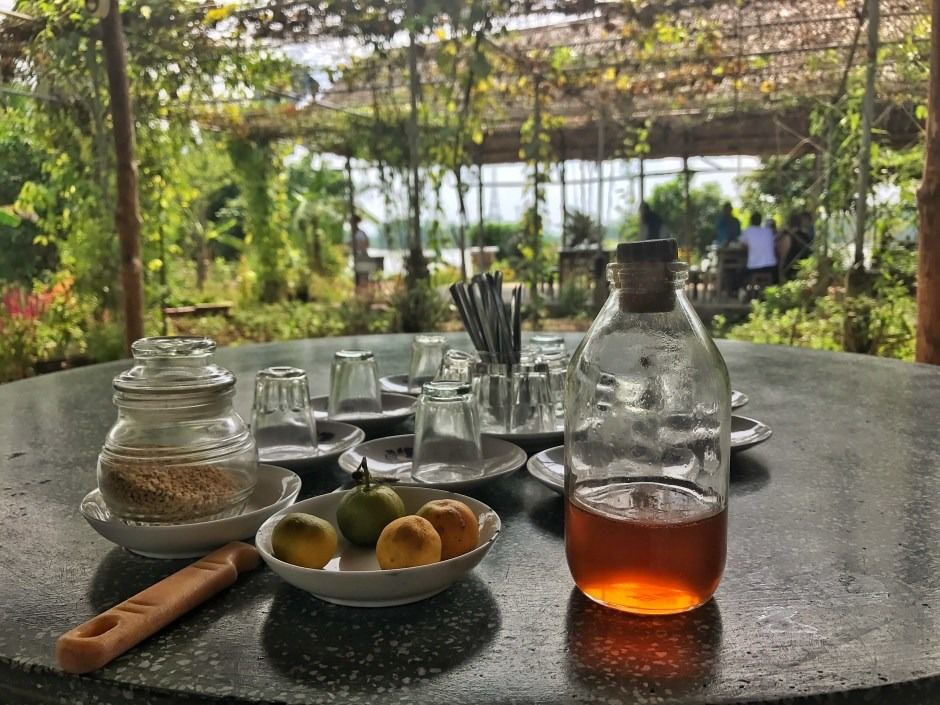 Our island hopping led to the beautiful unicorn island or Ben Tre next to eat some coconut candy! The candy is made fresh with just a few local ingredients and tasted delightful, its the double the fun if you get your hands on some warm ones before they're even rolled in paper and wrapped. What if life gives you a coconut? Okay you could do a hundred things, but the locals here put the humble coconut to some fun use – Coconut wine! I had a shot of this and it's pretty darn strong, has a mild coconut aftertaste and reminds me of tequilla but totally worth the try. The Vietnamese also pride on wine that is said to cure back pains and help in longevity, what is this you ask? SNAKE WINE ! this is actual little snakes and scorpions preserved in a large container with booze, I didn't try it and it's certainly surprisng to see that it is hugely popular and sold off in tinier bottles to carry home! I wasn't sure my friends would've appreciated this as a souvenir, so I skipped it. Maybe next time or not.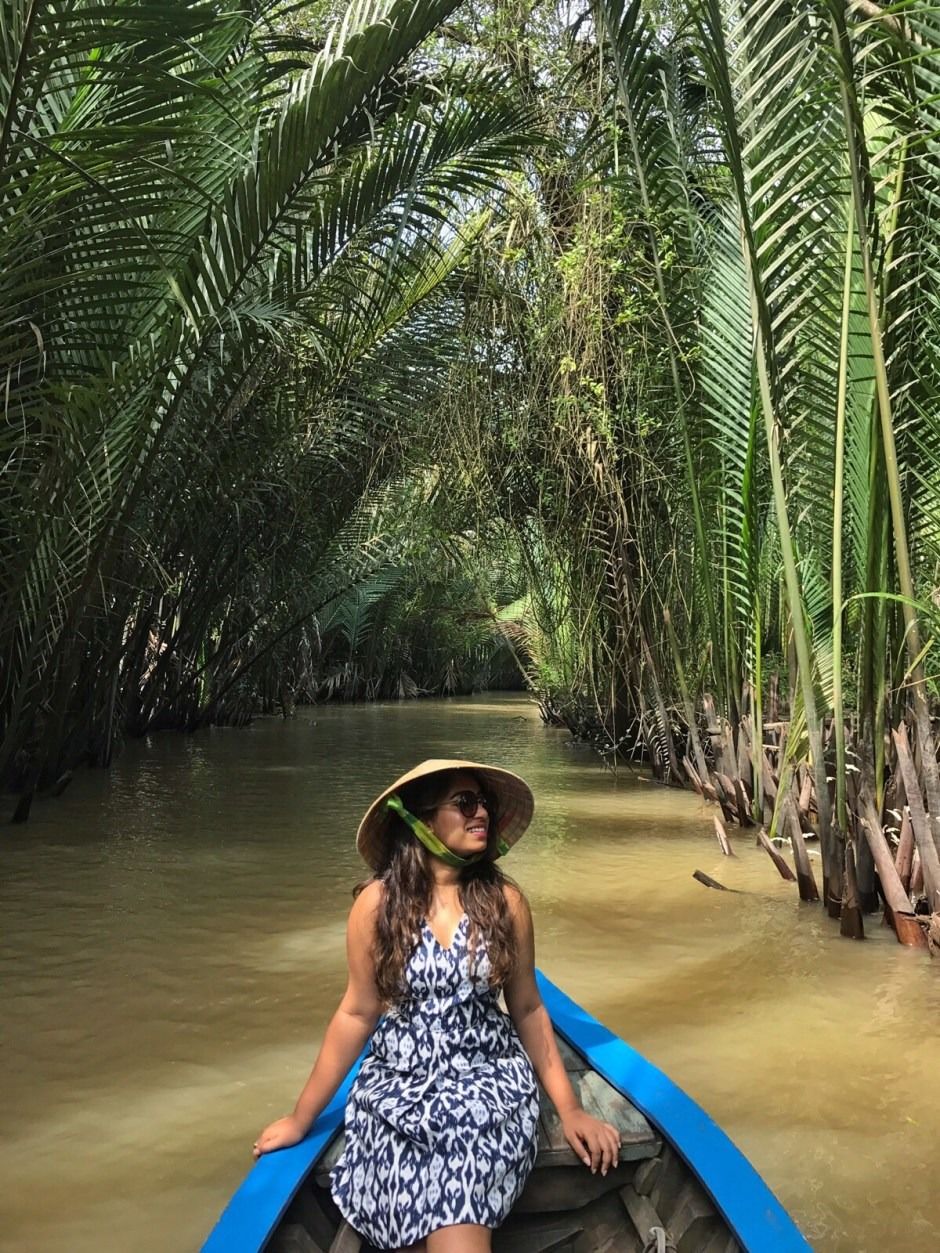 It was time to get on the boat again and this time on a smaller boat along the tributaries of Mekong. Lush palm trees and beautiful wooden boats will bring out the photographer in you, it is so calming and overwhelming and was one of the highlights of our time in the region. But the stomach was grumbling, and it was time for Food.
We had our lunch at … one of the popular riverside lunch places. Our meal was a total Vietnamese complete with Vietnamese spring rolls, Banh Xeo (Vietnamese savoury pancake), Fried rice, soup and a nice fried fish! There are vegetarian versions of most of the traditional items, and the food is scrumptious. The fried Fish still has me drooling, freshly rolled by our server into a Rice paper roll it was nothing like I ever tasted.
Our ferry took us back to the bay, but we certainly left a piece of our heart to the Mekong. The food, people and the local experiences that ever so overwhelmingly beautiful that I certainly will come back someday.