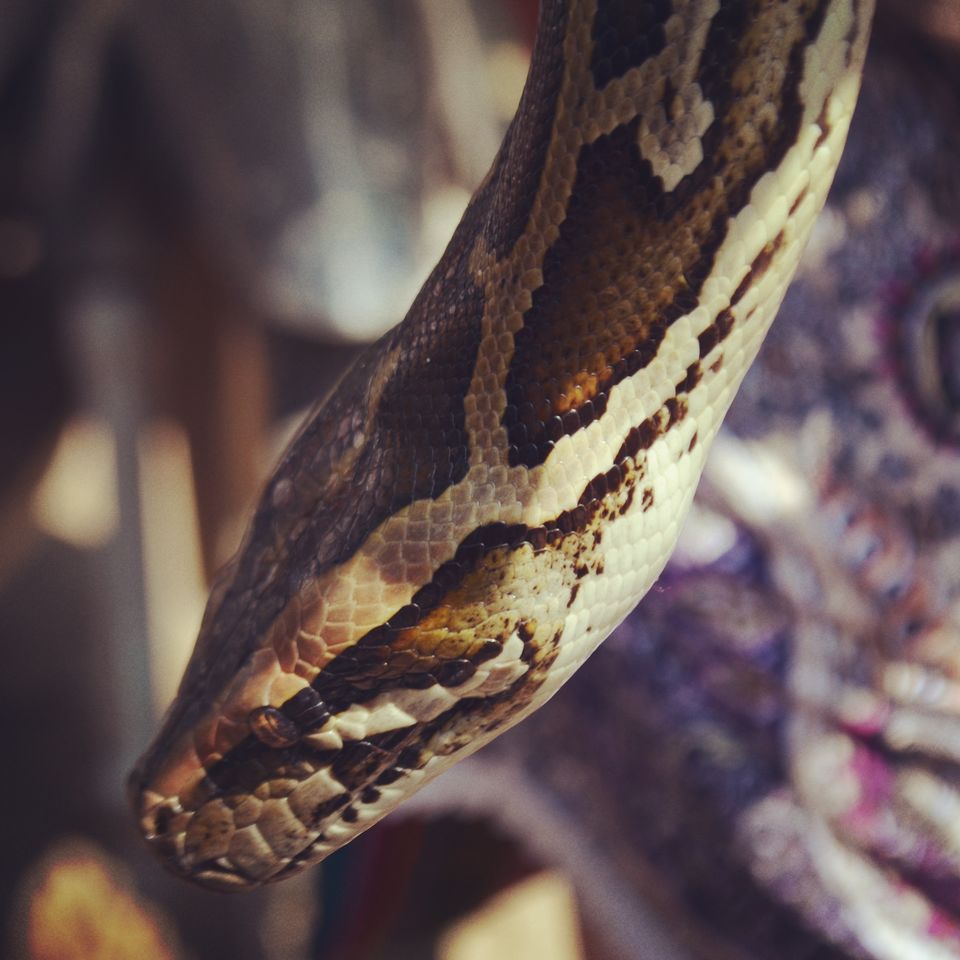 chúc mừng năm mới - Happy New Year in Vietnamese.
Ho Chi Minh City has many attractions to offer, since I was more interested in visiting the Mekong delta and I had just one day left in the city I chose it over the many other options like the war museum and the cu chi tunnels used in the Vietnam War. I had booked the tour at the hostel reception, and it cost me around 700 INR, usually it would cost even more less but since it was during a holiday the prices had shot up. Henceforth let us assume that all prices listed by me are high because of Tet and normally the prices would be at least only about 60% of my listed price.
The tour started off with the guide picking up folks from all hostels and gathering us all in one bus after which we started driving out of the city. After around 2 hours we reached a village which was entirely settled next to the Mekong River.
Here there was a program organized for us. The villagers sang in Vietnamese and we were offered honey tea and I was lucky to share this moment with three lovely women I had just met who happened to be working as teachers in China. If by any chance if any of you three are reading this, a big Hello to all of you.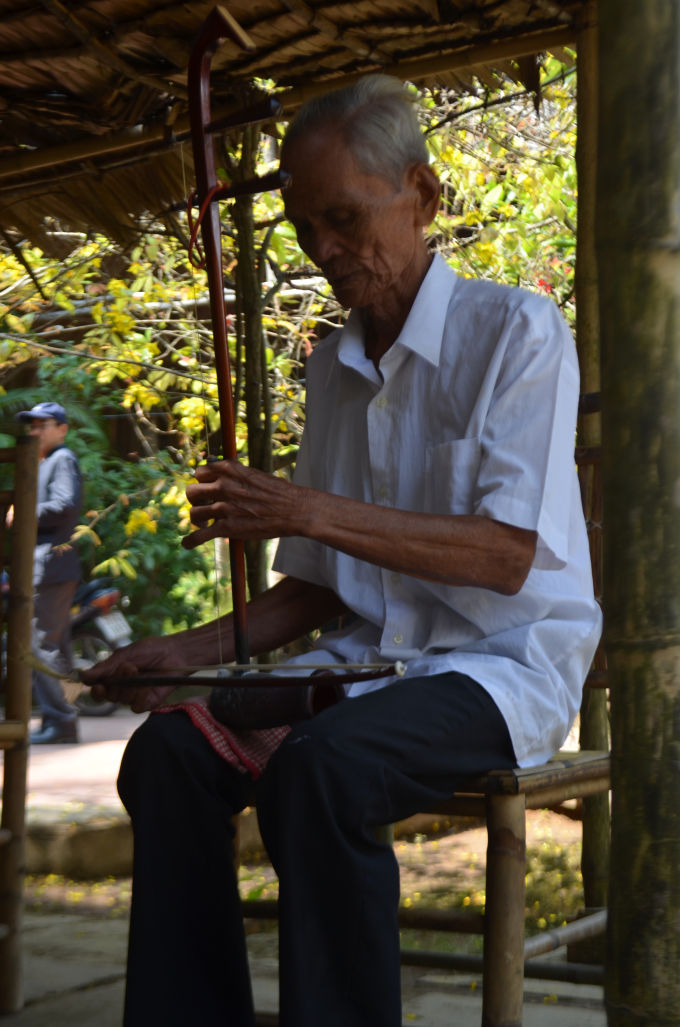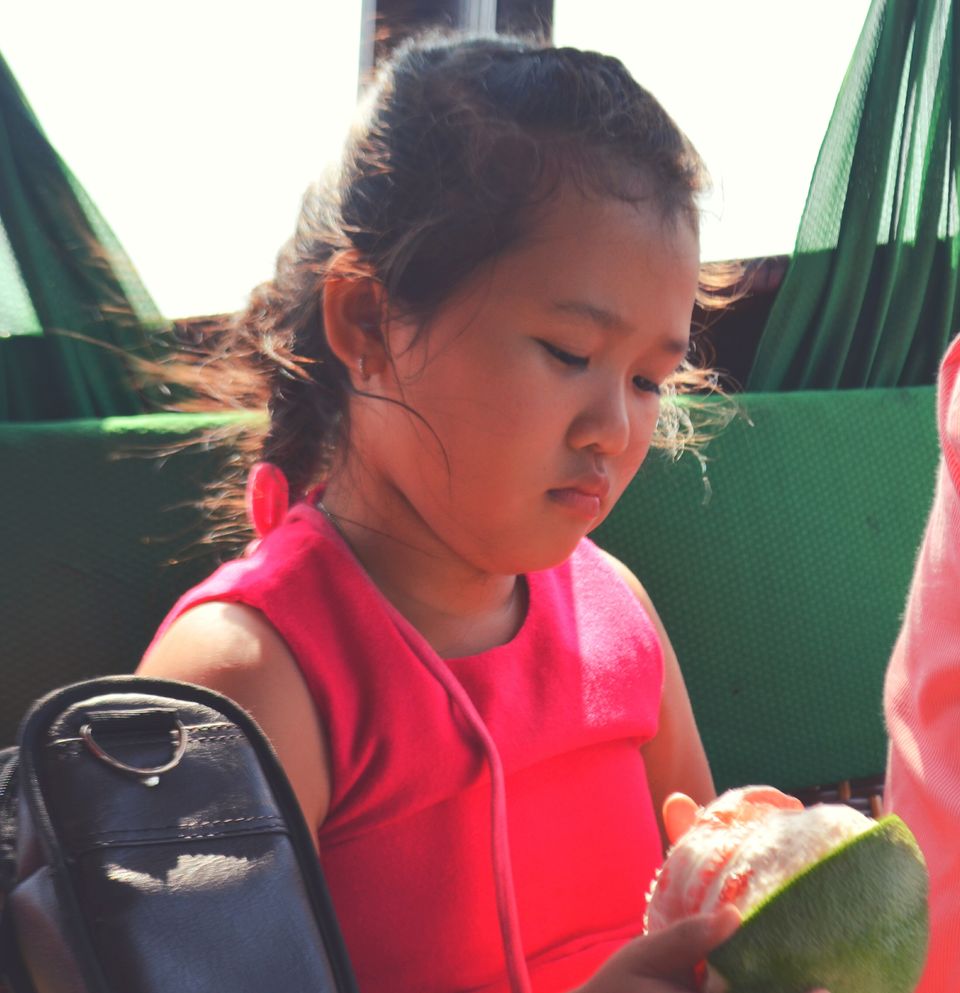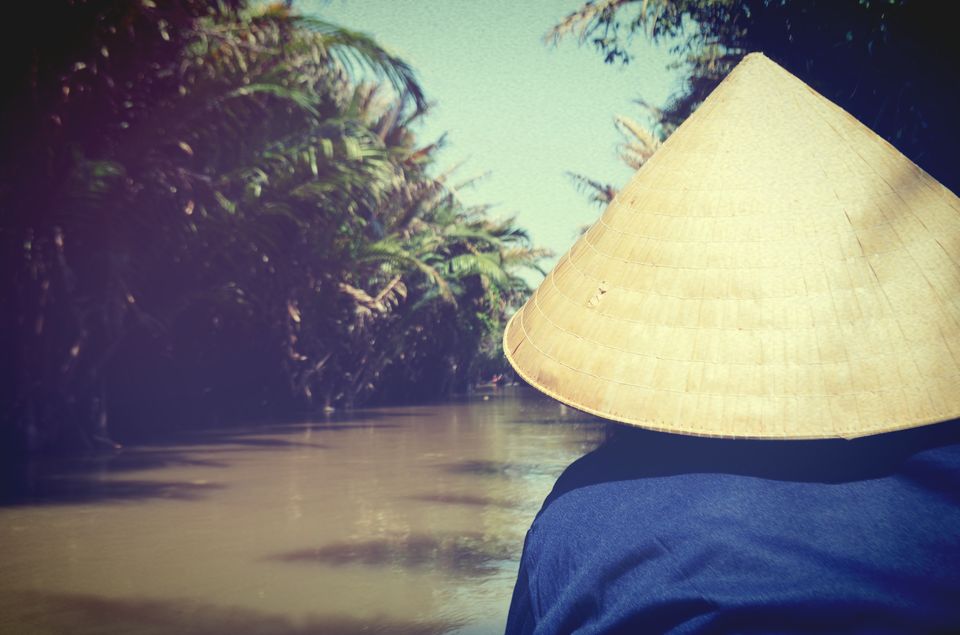 After a typical boat ride along the Mekong delta we reached another spot where coconut confectioneries were being prepared, these coconut candies were extremely delicious and we could buy them in different flavors. Apart from candies, the famous cobra whiskey was also present for sale. Since I was on a budget, I stuck to buying only the candies. FYI the cobra whiskey is not really expensive which i found later on.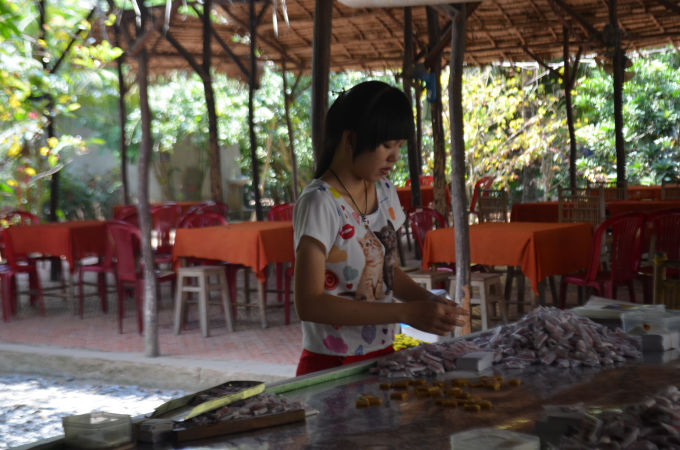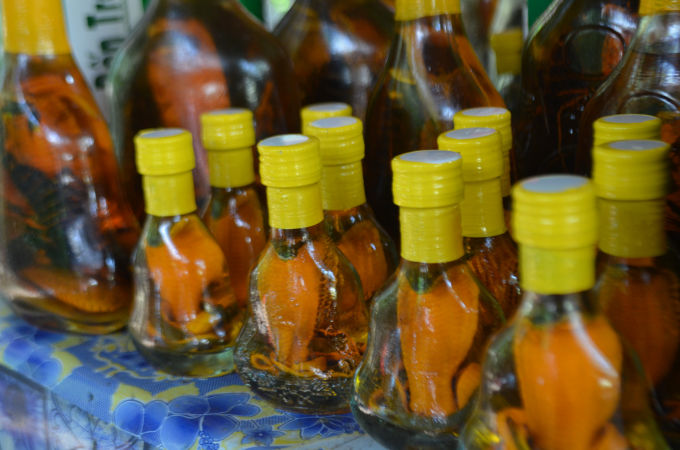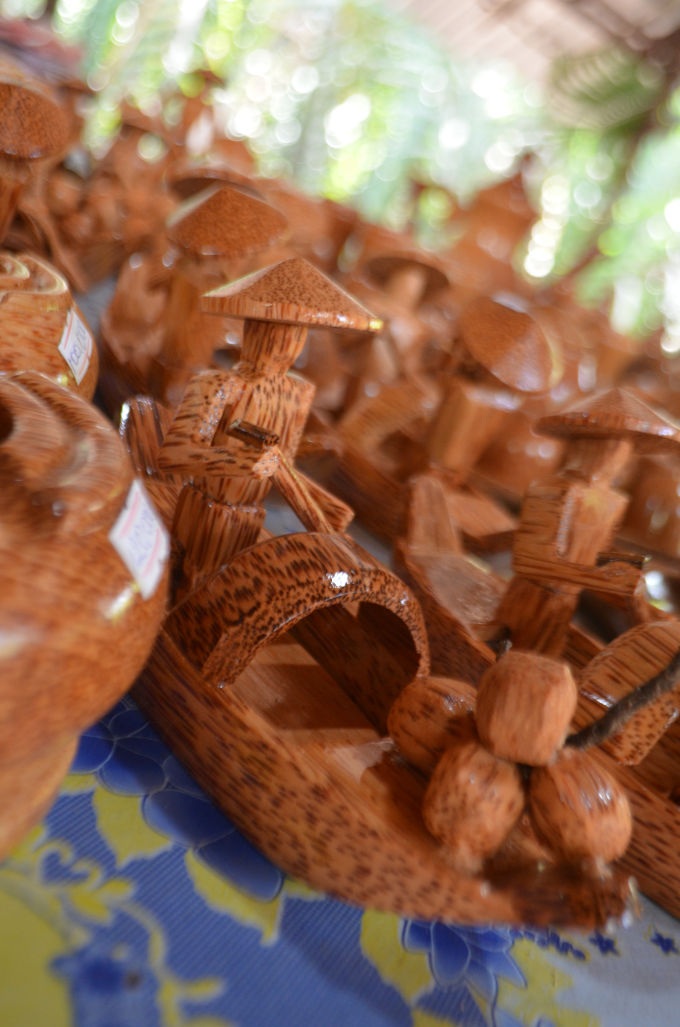 The next part of the tour was my most favorite. A baby python was offered to us to hold, and boy oh boy, was I excited about holding it. After holding it (as you can see in the photos, I could not contain my excitement) and putting it over my neck I was trying to pose as nonchalantly as possible but I just don't have the knack for it *facepalm*. The reptile had a very smooth texture and would entangle itself around your neck, since it wasn't an adult python it didn't pose much of a problem but was heavy nonetheless. Overall the only apt way I can put it is that the reptile was "kawaii".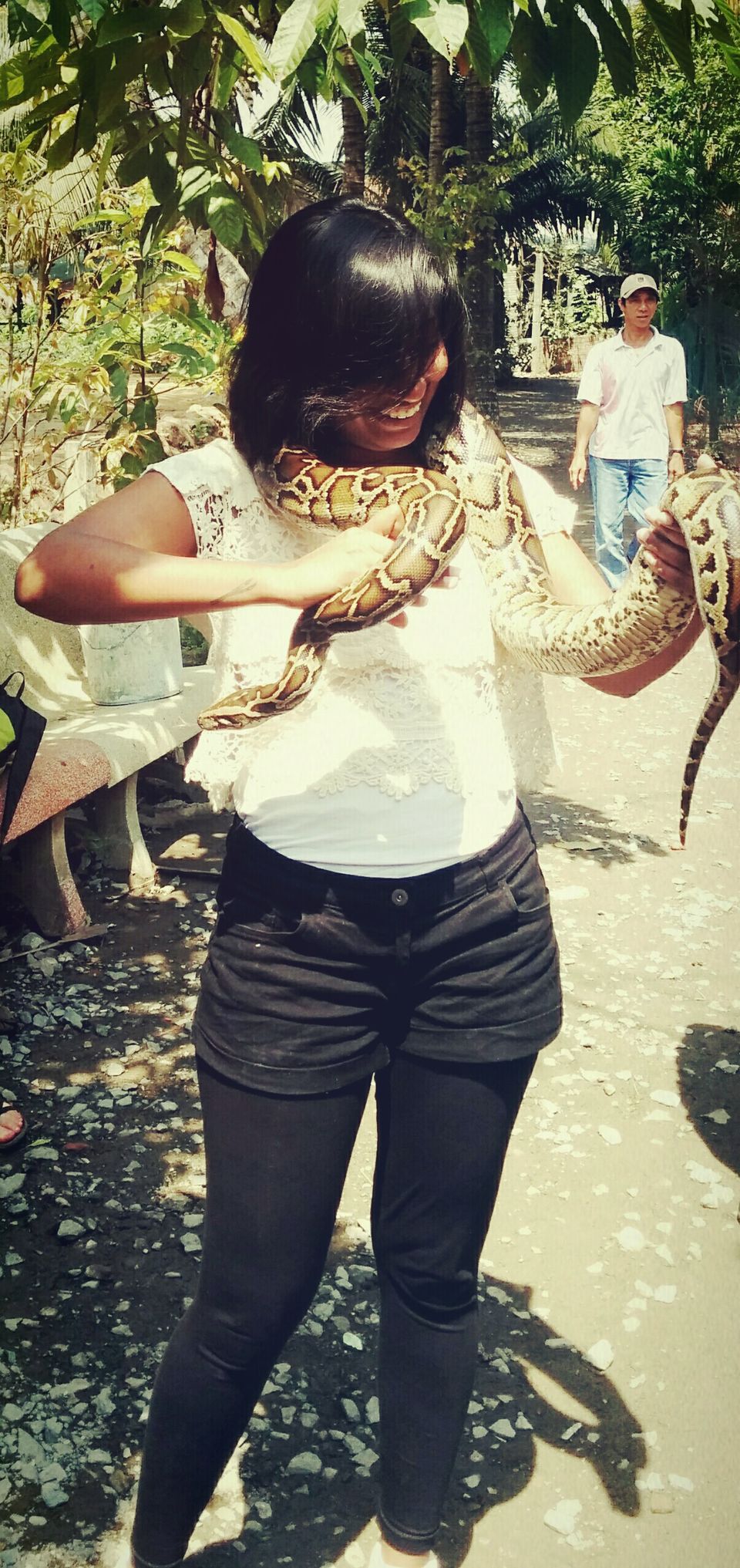 Before the end of the tour, we were served a simple but delicious lunch and after which we drove away from Mekong Delta. But before reaching Saigon, we made one last stop at a Pagoda which had multiple Buddha statues which were extremely large in scale and the pagoda was crowded due to the Tet holiday.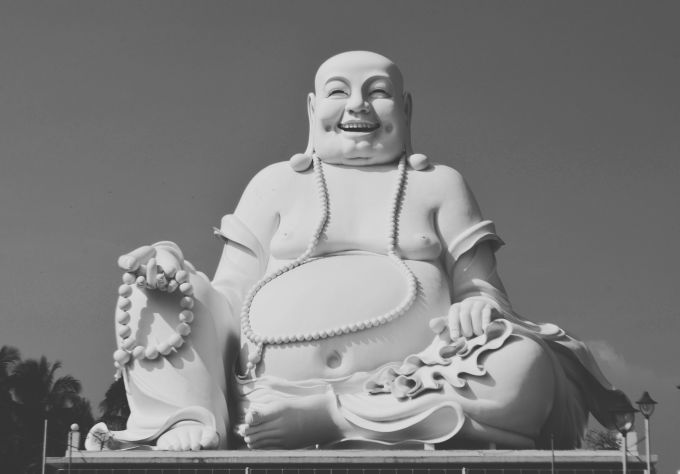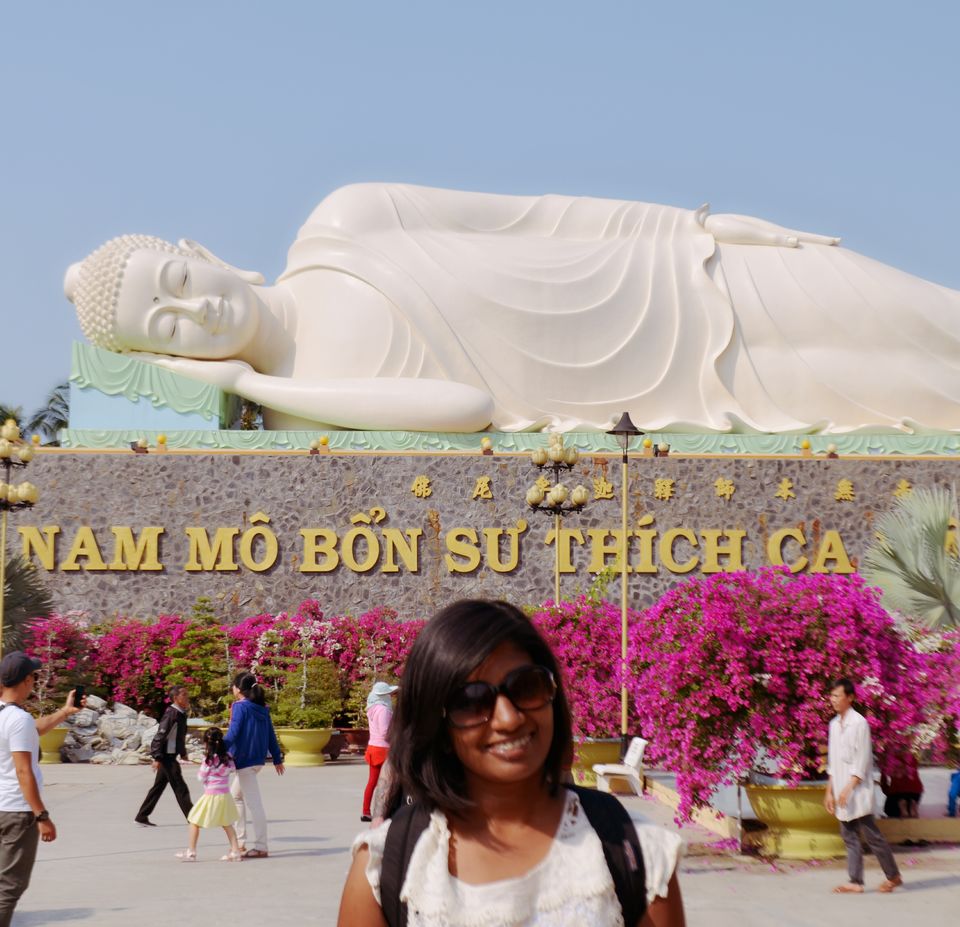 After spending some peaceful time at the pagoda we left at last to go back to the city life. After saying goodbye to my newly made friends I went back to the hostel to pack and get ready for the long journey that awaits me the next day.
For my last night at Saigon, I wanted to drink Saigon beer while savoring delicious Vietnamese noodle soup. So far i have had a wonderful time in a city that was just supposed to be a pit stop. Goodbye , Saigon.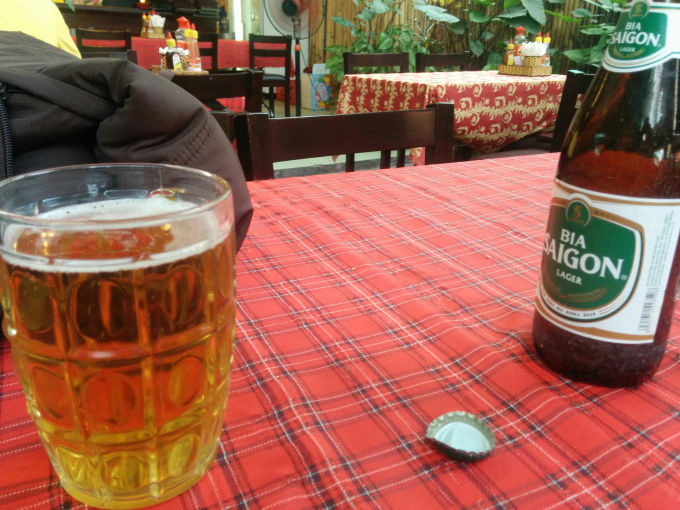 Read my next blog to know about how i get to Hoi an.
#vietnam #solo #trip #Tet #saigon #mekongdelta