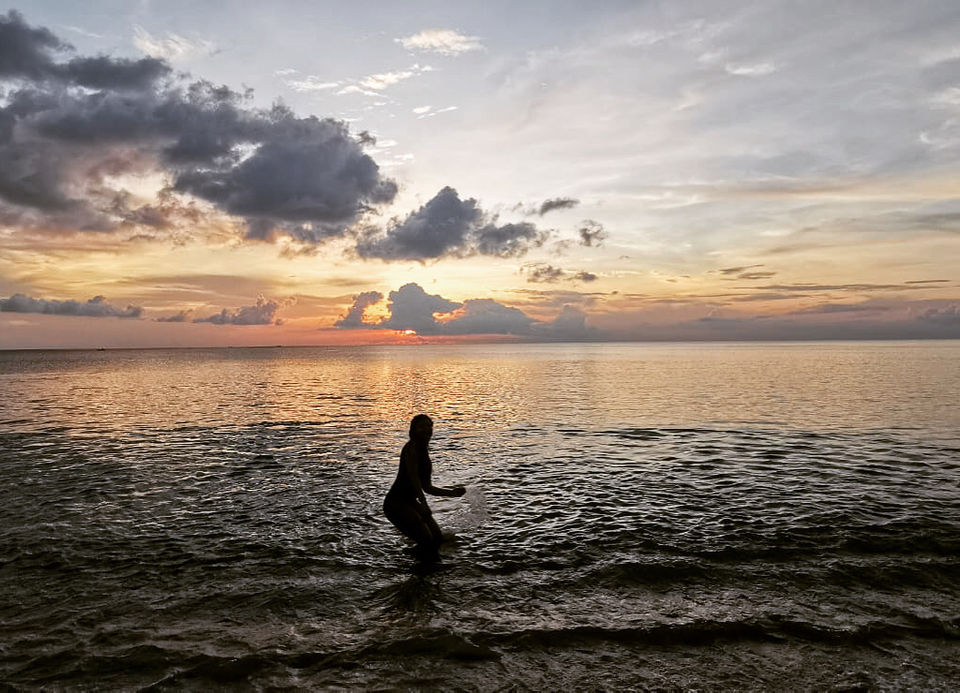 -I took the one less traveled by, And that has made all the difference - Robert Frost
Well don't we all want to travel the places that have been touched by few? We are a community that can not survive individually and yet we look for places where we can connect less with each other and more with ourselves.
One such destination is, The Racha Islands. The Racha Islands, about 25km from Phuket, comprise of two islands: Koh Racha Yai (big) and Koh Racha Noi (small).
The islands are becoming very popular with plenty of diving sites for advanced divers, beginners and snorkelers. The islands possess white sandy beaches that are fine and powdery in texture and have crystal clear water with fantastic coral reefs. The weather is at its best from early March to May. It is sunny and clear in the afternoon even though it is wettest from June to October, making it a year long visited destination.
<KOH RACHA NOI>
Koh Racha Noi, the smaller twin, is located to the south of Racha Yai. This island is uninhabited as there are more rocks than beaches. The water is emerald green and there is not much else to do apart from fishing and diving.
<KOH RACHA YAI>
Koh Racha Yai, with its gleaming beaches, is on the northwest coast, mostly inhabited by farmers and fishermen. On this island, you'll find a mesmerising U- shaped bay (the main bay), where a turquoise sea is surrounded by waving coconut palms and small hills. This is where the accommodation is located and all the activities happen. It is the perfect destination if you're looking to escape the busier and more crowded beaches of Phuket.
HOW TO GET IN:
The tour is available all year long, except when the weather in unfavourable due to strong winds or currents. It does get busier during December- January, the holiday season.
You can either book the package online or from any of the local tour operators. It is best to book beforehand to find cheaper slots. It costs around 1000-4000 THB depending on the package. Long tail or speedboat transfers are arranged from Chalong Pier or Rawai, very early in the morning. The sail may take upto 30 minutes to 3 hours depending on the boat.
HOW TO GET AROUND:
This is a tiny island with a network of small dirt paths that link all the beaches and the resorts. You can easily walk or hire a motorbike to move around but the distances are short.
Walking around some of the island's pathways, you'll be welcomed by the wonderful coconut groves with a few water buffaloes grazing around, and tiny ponds where you can find Komodo Dragons, if you are lucky. It is a pretty place for peaceful strolls but can get a bit busier with visiting boats in the afternoon.
ACTIVITIES:
- SNORKELLING
One of the Phuket's best kept secrets is, snorkelling at the Koh Racha Yai. It is delightfully uncrowded and unspoilt. This gives you the feeling of having the whole beach to yourself and snorkel in private. Water clarity and visibility is some of the best with a lot of marine life. The tour operators provide all the safety and equipment, which is mostly included in the package. You can enjoy it even if you can't swim or dive. The island's physical layout offers places to snorkel throughout the year, even on days when there are large waves as there are about 6 'named' dive sites on the island. You can even rent your gear for SNUBA (snorkelling+diving) at 500THB, if you're not carrying your own.
- SCUBA DIVING
It is one of the best scuba diving sites in Phuket. The dives range from 2 metres to 30 metres, and a typical dive is a gentle drift along a sloping rock face with plenty of solid coral forests. You would often spot large schools of cuttlefish, barracuda, octopi, Manta Rays and other common tropical species. Scuba diving is a once in a lifetime experience and you should do it here whether you're a proficient diver or a complete novice. You feel your breath every time you inhale and exhale under the sea. The underwater world lets you take full charge of your body, which very much makes you feel alive.
It could be either included in your package or you can also do it on the island which costs 800-1000 THB. Operators provide you with all the equipment and a basic training before the dive. A professional trainer accompanies you for your safety.
- SWIMMING
The island invites you with its warm and peaceful aura, perfect for swimming under the shiny Sun. Bungalow Bay has a designated area for swimming. Currents inside the designated bays are not an issue but be cautious while swimming out of the area.
- The island is ideal for relaxation and getting away from everything else. Simply because there are less visitors and boats and activities like Parasailing and Jet-skiing are officially banned. There are lounge chairs available at the main beach or even in some resorts.
WHERE TO STAY:
There are accommodations available for people who want to stay overnight gazing at the stars and smell the tropical air while listening to the soothing sound of the waves.
- Bungalow Raya is a budget resort situated on a cliff facing the ocean, with a price ranging from 1300-1600 THB per night.
- Ban Raya Resort is a middle range resort, providing basic amenities, with a price ranging from 3000-8000 THB.
-The Racha Resort, is a five star luxury resort, with a 'postcard perfect' backdrop with its Grand deluxe villas and fine dining on the beach, with a price ranging from 5000-12000 THB.
WHERE TO EAT:
Food is a little costly at the island so make sure to carry plenty of cash.
- There are a few restaurants at the main bay providing sea- food and beverages.
- Several small bungalows at the Siam beach offer cold beverages and lounge chairs.
- The village in the centre of the island has two restaurants.
- The resorts on the island provide variety of food and drink options.
# Mobile phones work on the island and there's wifi available in the resorts too.
# Restrooms are easily available on the island.
USEFUL TIPS:
- Try to withdraw as much cash as you can at once, because ATMs charge an extra fee every time you withdraw.
- Carry a lot of cash to the island.
- Don't carry a lot of bags if not planning to stay overnight.
- Carry a plastic bag to put electronics/ cash.
- Carry sunglasses and plenty of sunscreen/ sunblock.
- Make sure not to fly 12 hours before and 18 hours after scuba diving.