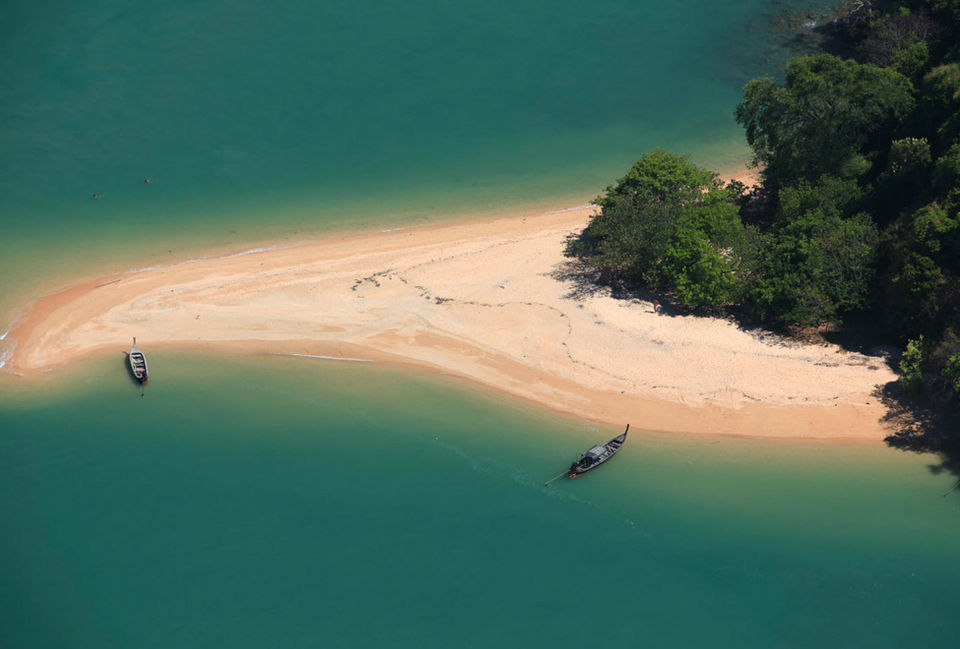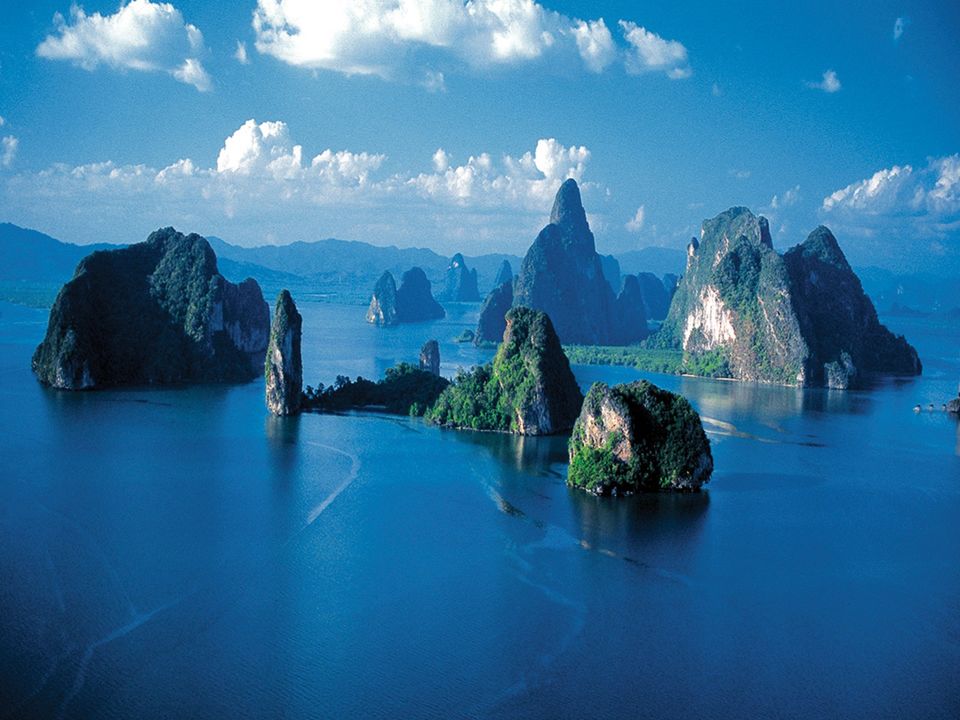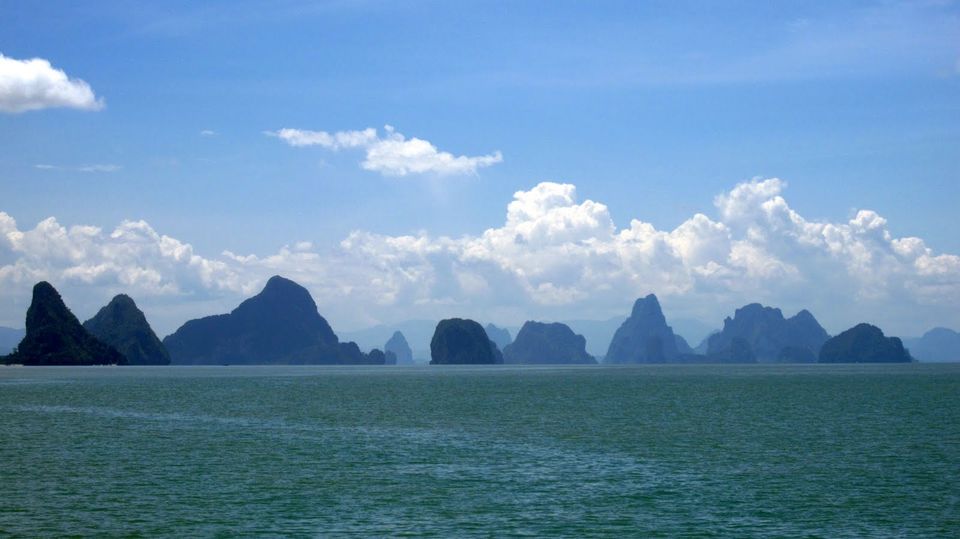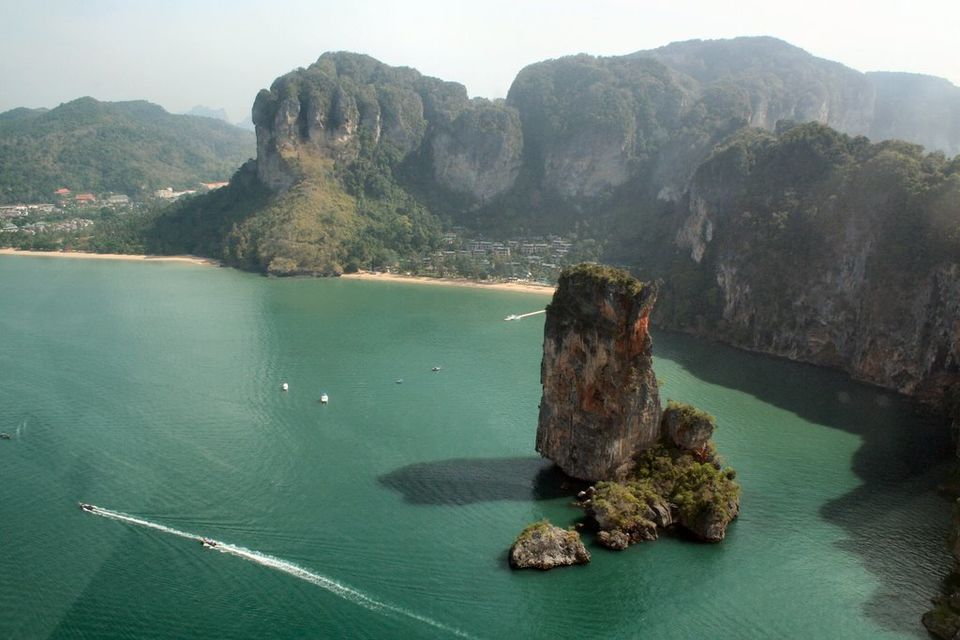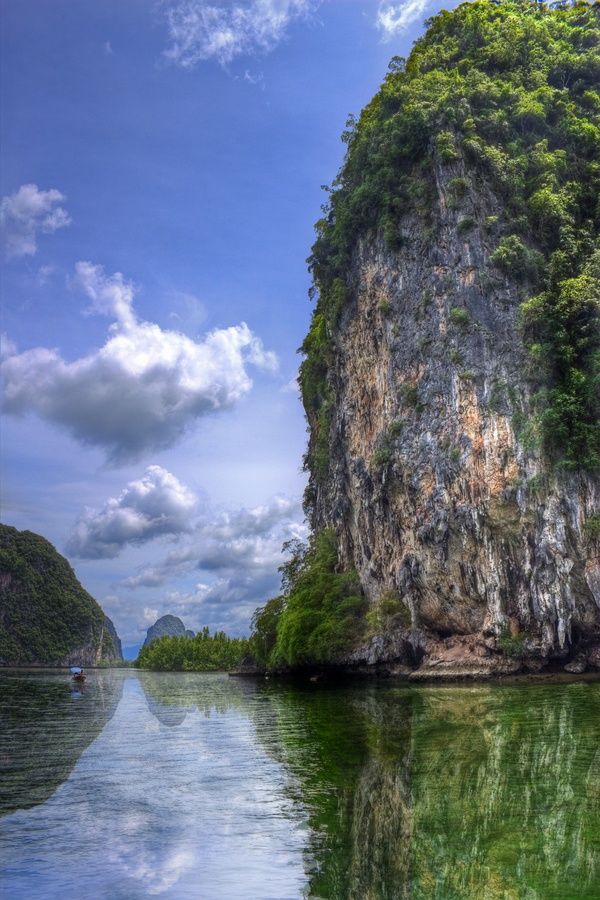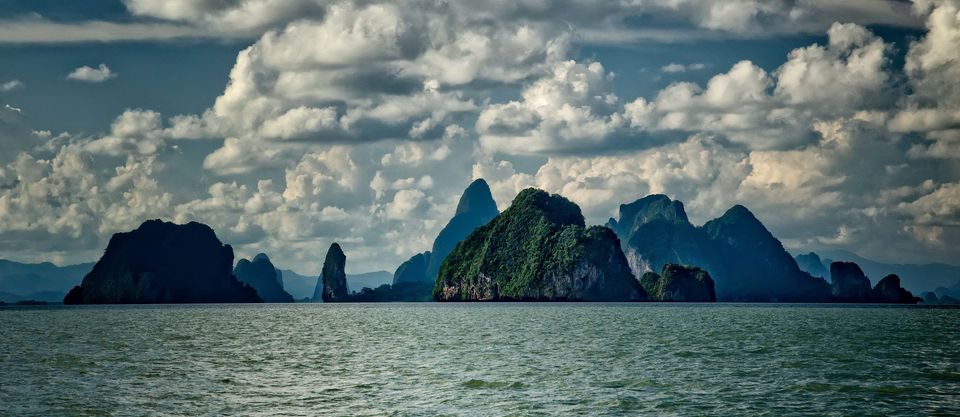 Phang Nga Bay, one of the most amazing and magical places in Phuket. It takes you into the heart of Thailand 's most dramatic national park with sheer limestone islands just vertically out of the emerald green waters of the Andaman Sea. Formed over 136 million years ago, Phang Nga has over 42 islands, all rich with life and intrigue. The most famous of the 42 islands here is "James Bond Island" named after the James Bond Hollywood blockbuster "Man with the Golden Gun" which was filmed at this island.
Besides James Bond Island other interesting sites here are Hong Island & Penak Island which you can explore as you kayak through caves to enter a lagoon, Talu cave, Koh Panyi floating fishing village and the mangrove delta. The scenery at Phang Nga Bay is nothing short of magical and sunsets here can be breath taking. A Phang Nga Bay cruise aboard a Jabudays Yacht is the best way to experience this marine national park. Choose from either a Day Charter or an Overnight Charter to explore the magical Phang Nga Bay.
Things you can do at Phang Nga Bay:
Get adventerous and kayak through mesmerizing sea caves and a cool swim in a emerald green lagoon at Koh Hong
Visit the floating village at Koh Panyi which is entirely built on stilts lives mainly from fishing and tourism.
Cruise through some of the most amusing limestone caves & formations and popular spots like "James Bond Island"
Enjoy some water sports while we stop at some amazing beaches and cruising through some amazing scenery.