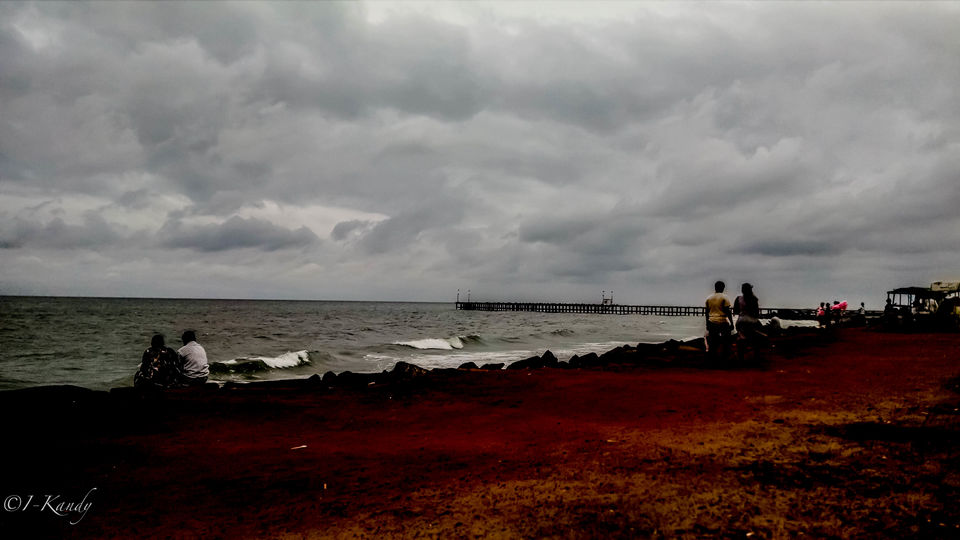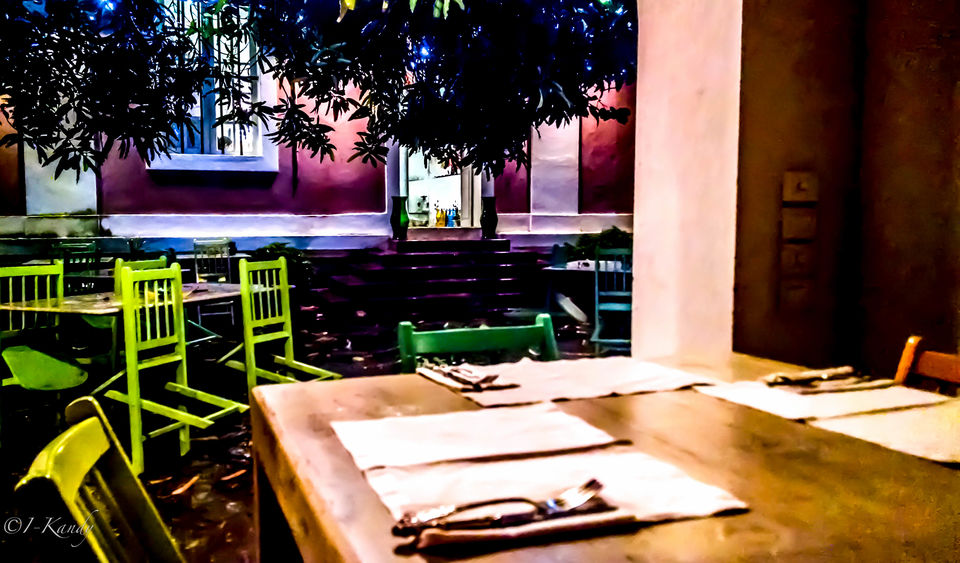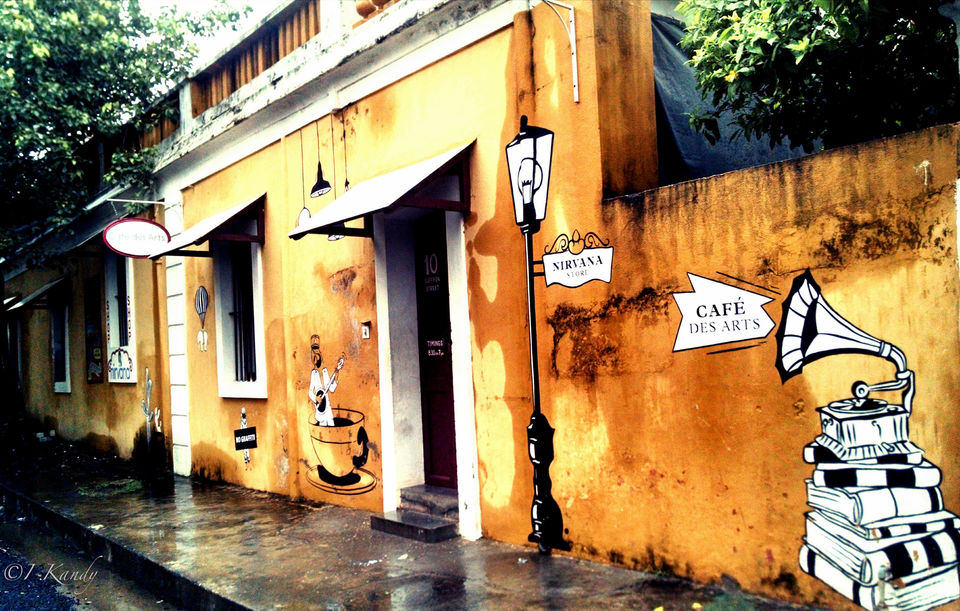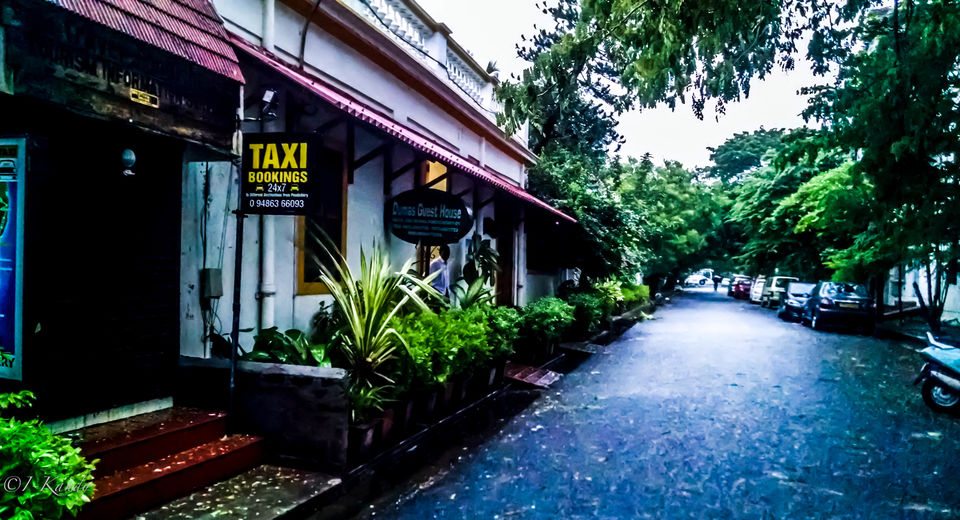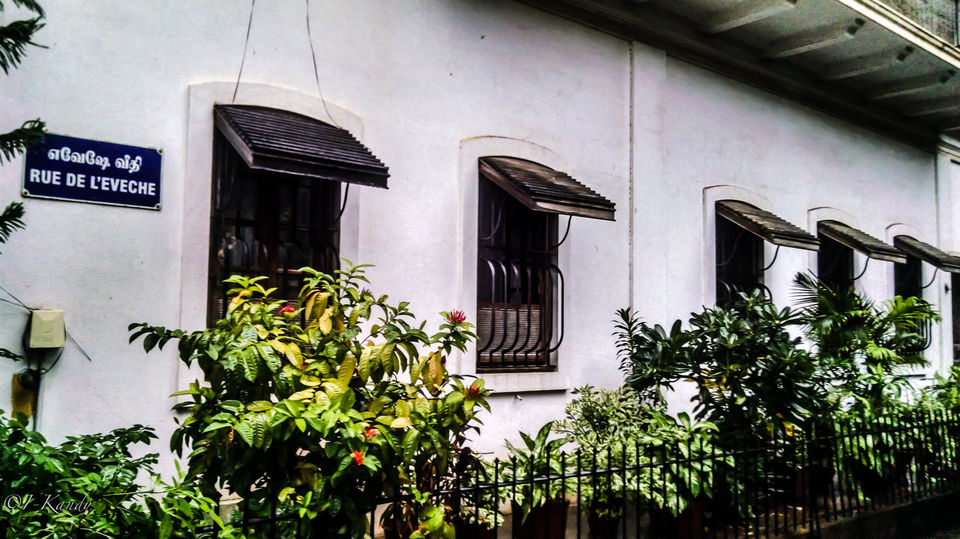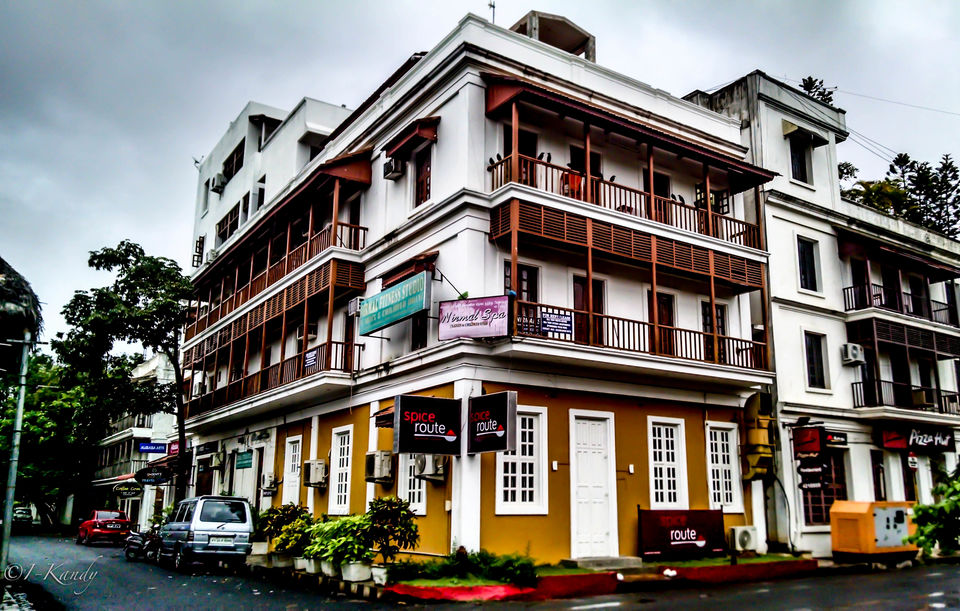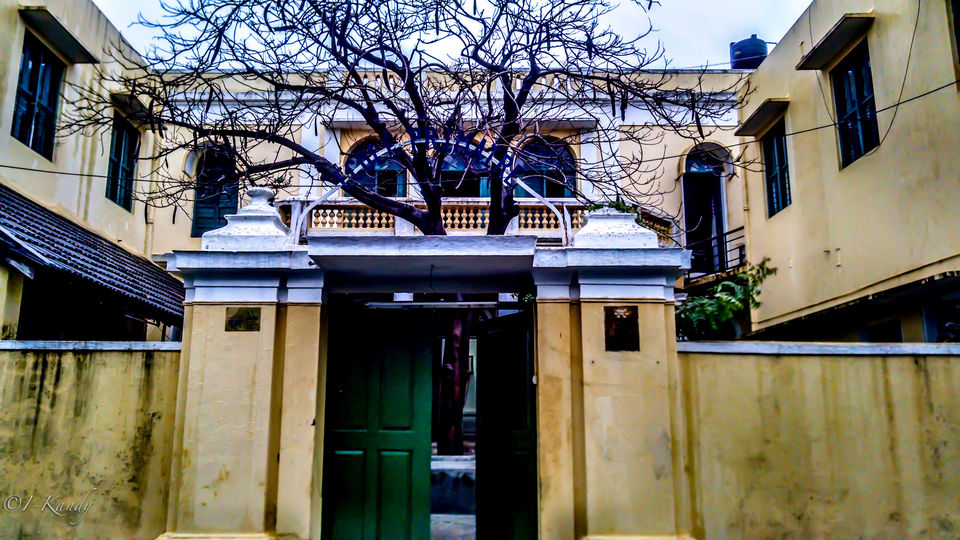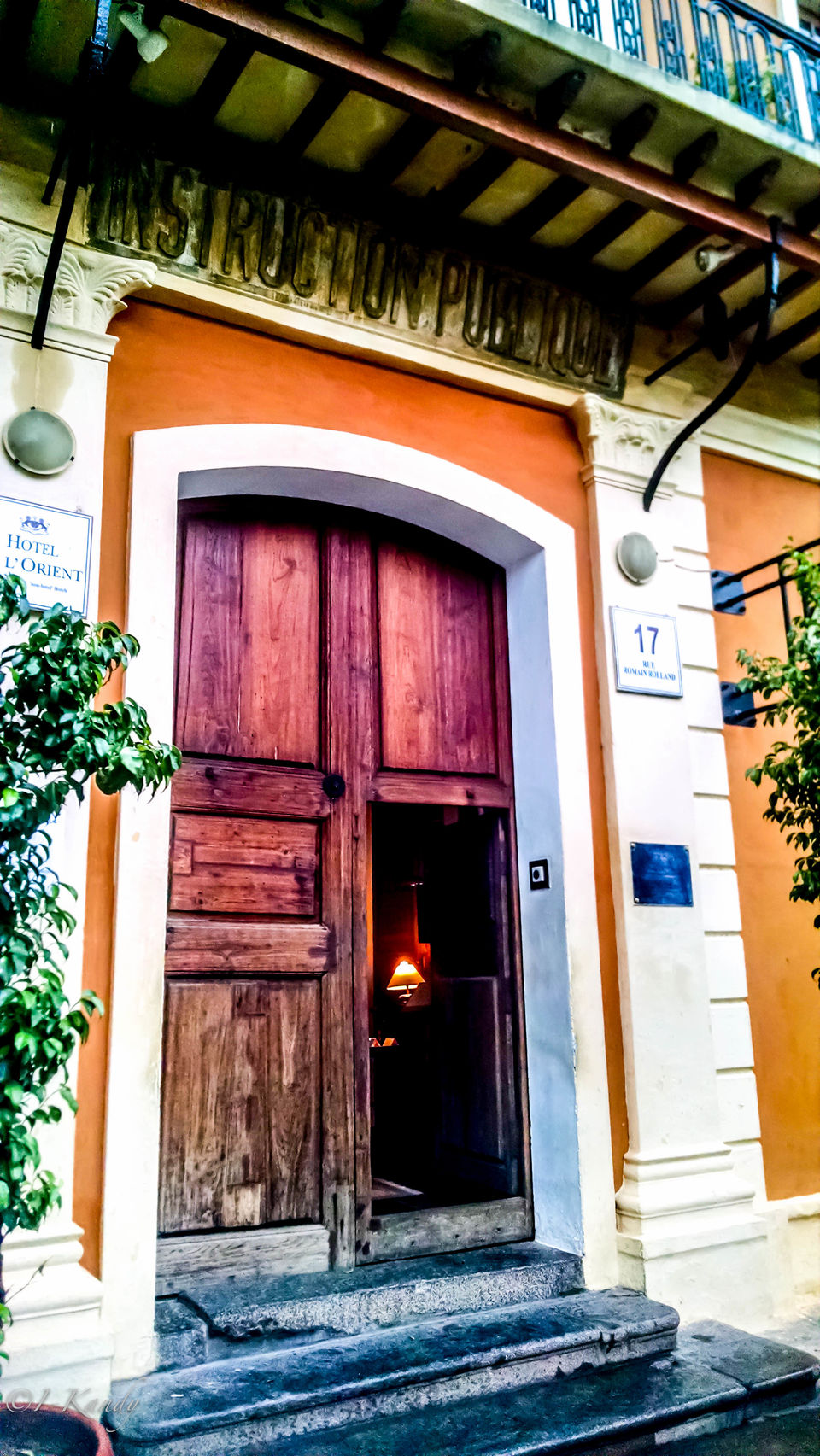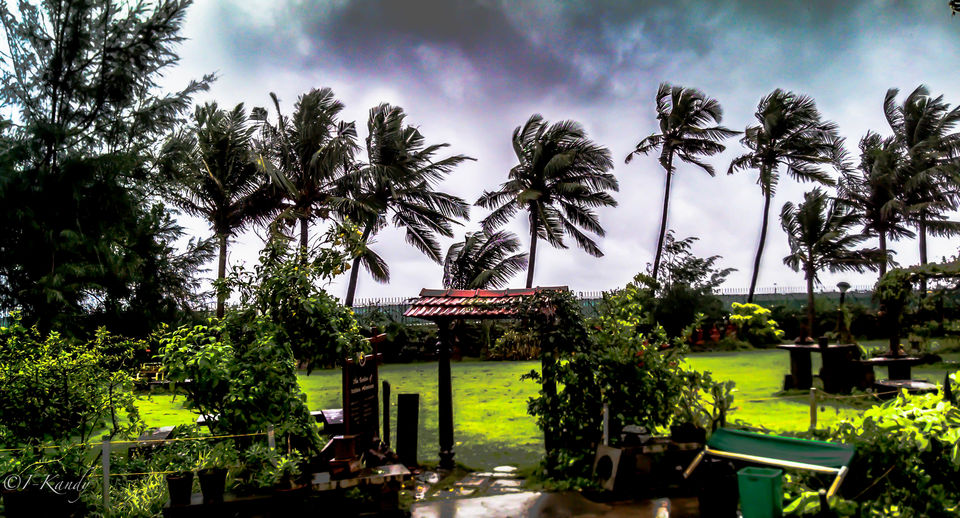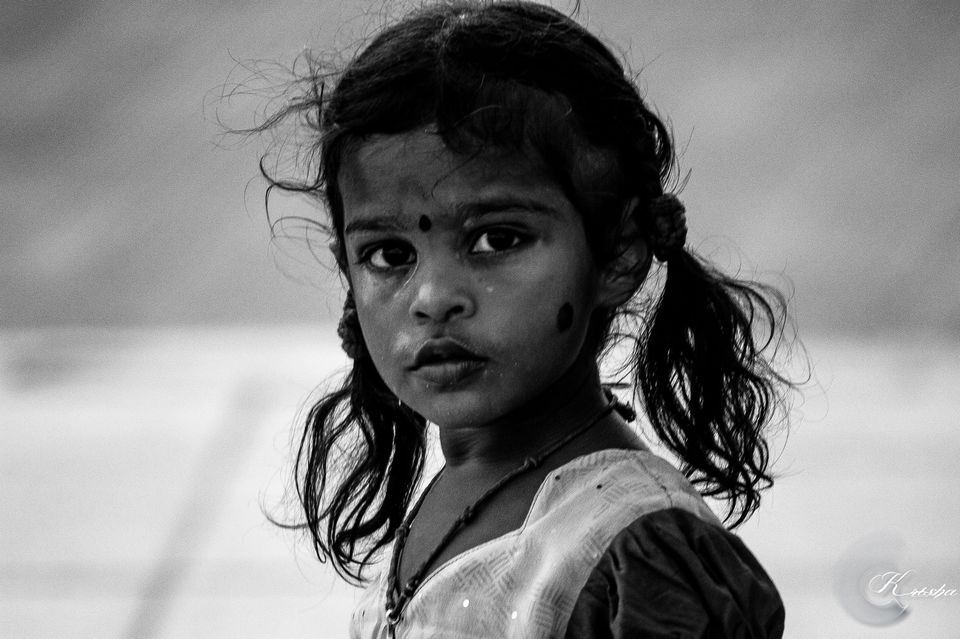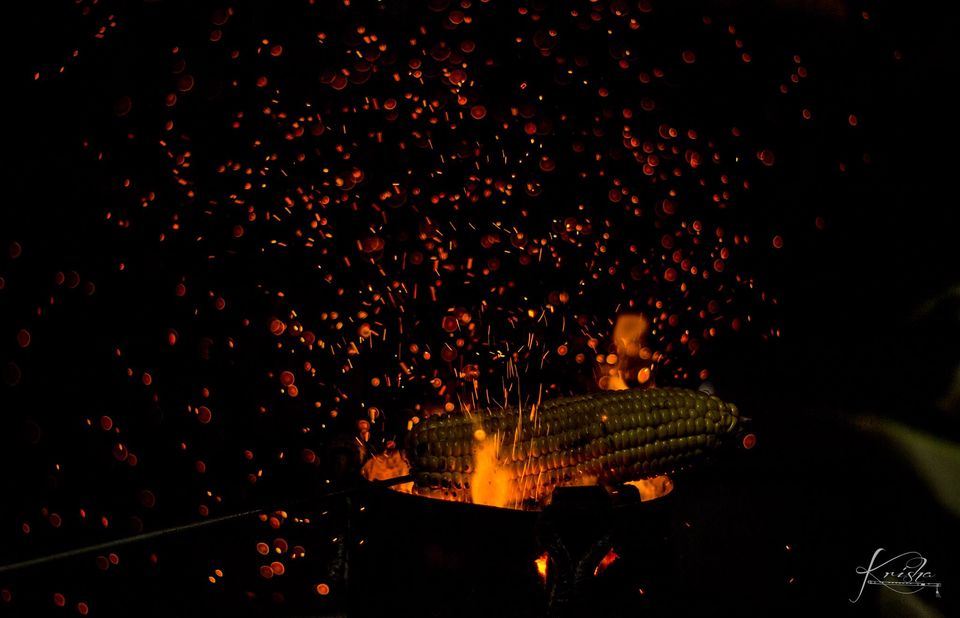 Quite often my friends ask me "How do you manage to travel so much? What's your salary?" Well, money makes things easier but if you are looking for an experience then it doesn't come with a price tag. Pondicherry is famous for inexpensive liquor, budget resorts, team outings, weekend gateways. All of them are very true. Few hours drive from Bangalore it is located at a convenient distance of 379 Kms making Pondicherry one of the closest beach destinations from the IT capital of India.
I visited this place on the 4th month after I had quit my job and running low in cash. I was solo backpacking for 3 days with a tight wallet. I booked my tickets at Redbus.in, Non-A/C Sleeper in SRS Travels. Over a period of time I have started trusting a few Travels this being one of them. Reasonable, clean, on time. Before boarding the bus one more thing that I had checked was accommodation in Pondicherry. I wasn't up for expensive hotels or resorts but I wasn't ready to give away my sea-view. Is that possible ? As I found out. It is possible. I got what I was looking for at Park Guesthouse. This was sufficient for me to start my soul searching trip to Pondicherry.
Next day early morning I get down at Pondicherry bus stand and take a rick straight to Rock Beach. This was my last travel in any kind of automobile till I decide to head back home. The auto drops me 2 mins from the guesthouse and I start my walking trip. I inquire and get to know that the reception doesn't open till 9AM, only then I could get to know if I can land a room here. This is one of the multiple properties managed by the ashram. Strictly no non-veg, liquor in the premises and the gate closes at 10PM sharp. Thankfully I did manage to get a room in a short while. 600/- for a clean double bedroom with attached bathroom. If you wish you can get the coupons for food as well.
So what I am doing in Pondicherry ? What's the purpose of my visit ? Very important to have the answers before making any trip. If I am not clear what I am looking for I will end up wasting my time, money,energy and return an unhappy soul. After few hectic tours I am here to relax, walk around, spend sometime with myself in the French Quarters along with French cuisine & local seafood. I quickly find a road map around this place and figure out I am in the "White Town". A very interesting conservation will ensue on this name which I will share shortly.
"White Town" is the French Quarters in Pondicherry primarily the French families still living there and the houses being converted into heritage hotels and restaurants and art galleries. A very well planned clean laid out area with trees providing a continuous shade and buildings dominated with pale yellow color. Next 2 days I walk around these streets trying to remember the names "Romain Rolland Street", "La Bourbonnais Street", "Suffren Street" and so many more.
At the turn of every corner I see the names of the street in French on the walls "Rue" instead of "street". After a while I ditch the map and start having fun trying to explore my way through this maze of criss-cross lanes. I wake up early morning and start walking and I walk till I am exhausted & hungry. I stop for my breakfast and then come back to the guesthouse and rest for a while. I walk around, stop, eat, come back to rest at my free will. There is no agenda, no plan, no tourist place to visit. And I use my mobile only for random clicks. Every evening I start from the guesthouse & walk till the far end of the Goubert Ave making stops and clicking. A combination of visitors on Rock beach gives me variety of clicks.
The White Town is flanked by South Boulevard, Sardar Valabhai Patel Salai, HM Kassim Salai & Goubert Avenue on the sea side. In my walking spree I make a few stops as and when I come across them in this part of Pondicherry. Some I make momentary pause for others I take little more time. The old lighthouse, Joan Arc Park, Old Court Complex and a multitude of old buildings that can be a photographer's delight. On the second day after a sumptuous breakfast I enter the Museum and go around soaking in the Indian history and our French connection. A little after sunset I reach the Ashram. An old house where Sri Aurobindo & Mother lived. Complete silence around the Samadhi beautifully decorated with flowers. It is very hard to find a place in India with so many people paying their respect without a word being uttered. So when I reach here I find myself a corner and close my eyes to soak it all in.
During my walking spree I took a mental note of the places I want to stop for breakfast, lunch, dinner or a drink. Out of the few stops that I made there are the few that I totally loved and being a foodie would recommend as well and there are few which I wouldn't. I made a stop at Le Cafe', a place with lot of promise and very badly maintained. From a cup of coffee to french fries to sandwich they consistently continue to disappoint. On the contrary this place became my favorite, Café des Arts on Suffren Street. A 135 year old French villa turned café & lounge welcoming you to relax while you enjoy the comforting crepe & waffle, an experience.
My next favorite is La Maison Rose at Romain Rolland Street, another French villa turned boutique with the restaurant in the backyard. restaurant. On my second evening here I brave the rain and start walking towards my evening drink & some good food. Trying to find shelter from the trees ahead I stop at my track as a heavy brunch falls right in front of me. A second here & there and it would have been smashing my head. "What provides protection can cause damage too". Learnings from my experiences. Once I reach there I ordered their signature burger & a drink. My last visit to this "desi" restaurant "Seagull Restaurant" on Port Road. A beautiful balcony facing sea and they serve good seafood and the usual Ind0-Chinese cuisine. Value for money.
As I mentioned earlier the guesthouse closes at 10PM and since it is right on the Rock Beach I stayed out till the last minute both nights. On one such occasion I bumped into Raana. She has come down from London and as we speak she starts the topic of "White Town". Till then the name didn't struck me anything. In free India why would you name a place as "White Town" and how else can you be more racist ? Secondly as I have rightfully noticed and she correctly pointed out why is this part of the town so much more cleaner ? Food for thought isn't it ? Meeting people like her in my solo trips is what make the trips so much more special. They shed new lights and ignite thoughts to ponder on.
This was my soul searching trip to Pondicherry restricted by budget. If you are not too happy with the ashram rules you can pick one of the hotels in the vicinity. One with a thicker wallet can choose to stay in one of the heritage hotels of White Town, Pondicherry and have a great time too. One can also hire a bicycle. Its a different experience altogether that you will enjoy. For now goodbye Pondicherry as I take the auto back to the bus stand and catch my bus back home to start a new beginning.