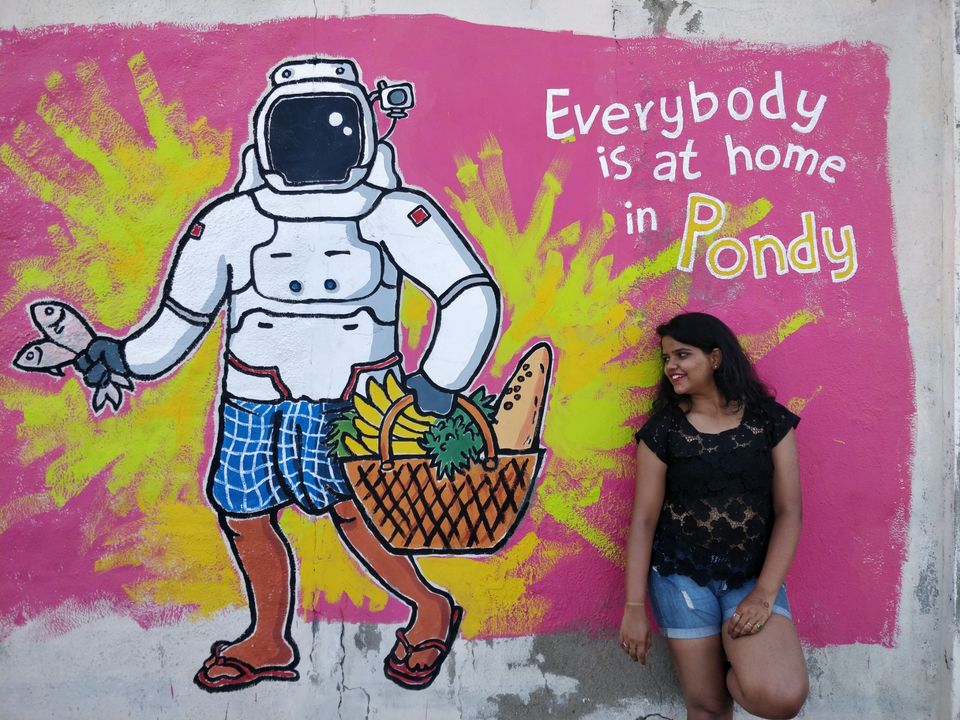 Pondicherry, a small town tucked away on the Eastern seaboard of India..
A French colonial settlement now a union territory.. colonial buildings, churches combined with systematic town planning and french avenues still preserve colonial ambience..
French colony, a perfect blend of traditional Indian sensibilities and french architecture makes it a dreamy escape.. among it's diverse attractions are coastline, palm fringed beaches, backwaters, beach resorts, aurobindo Ashram, Auroville and so on.. some great food and wine and of course a great adventure..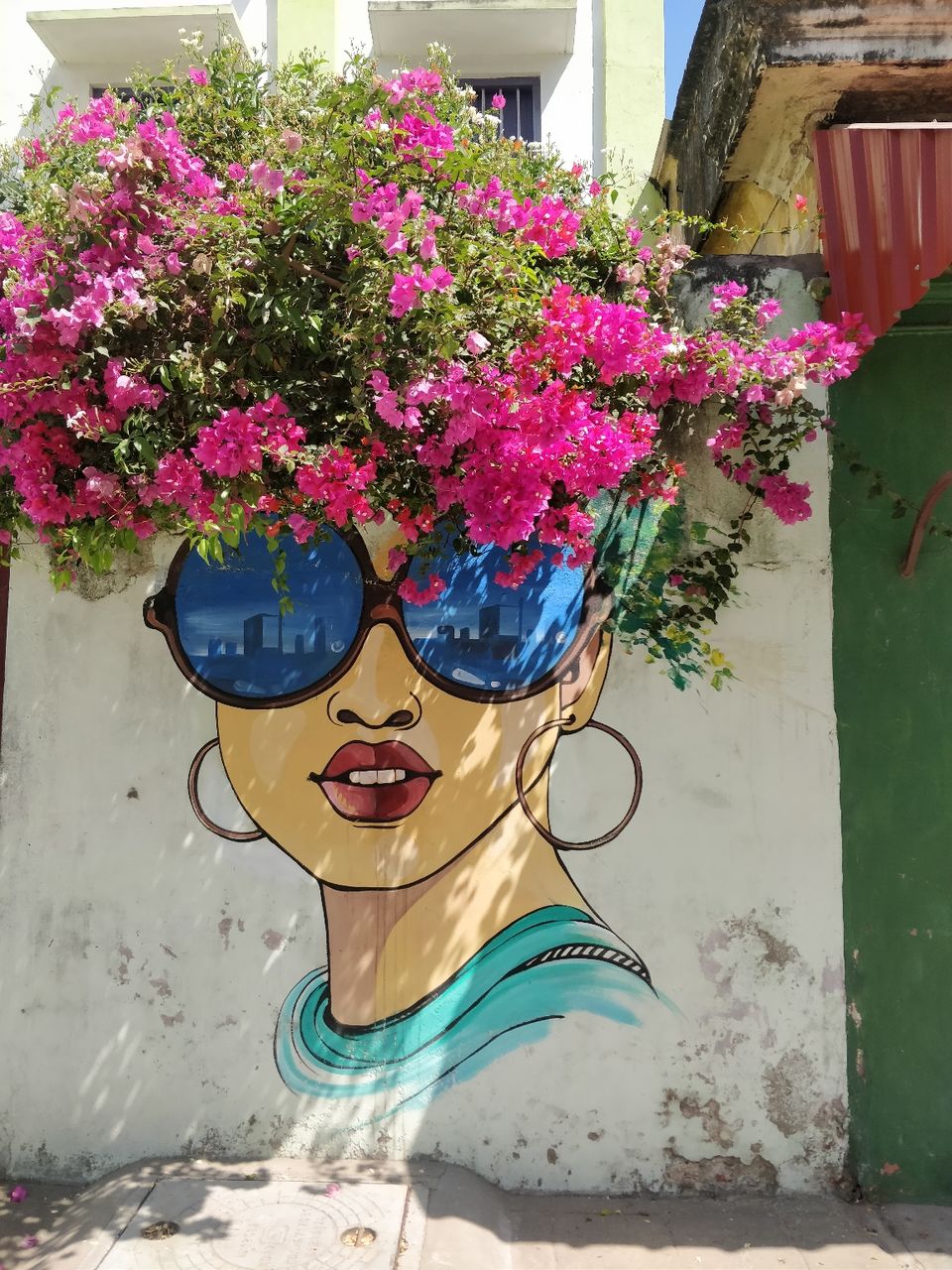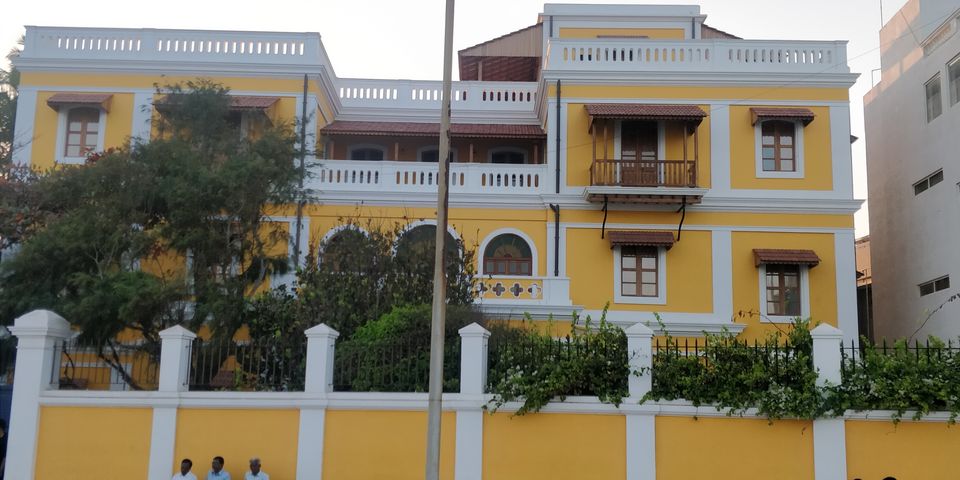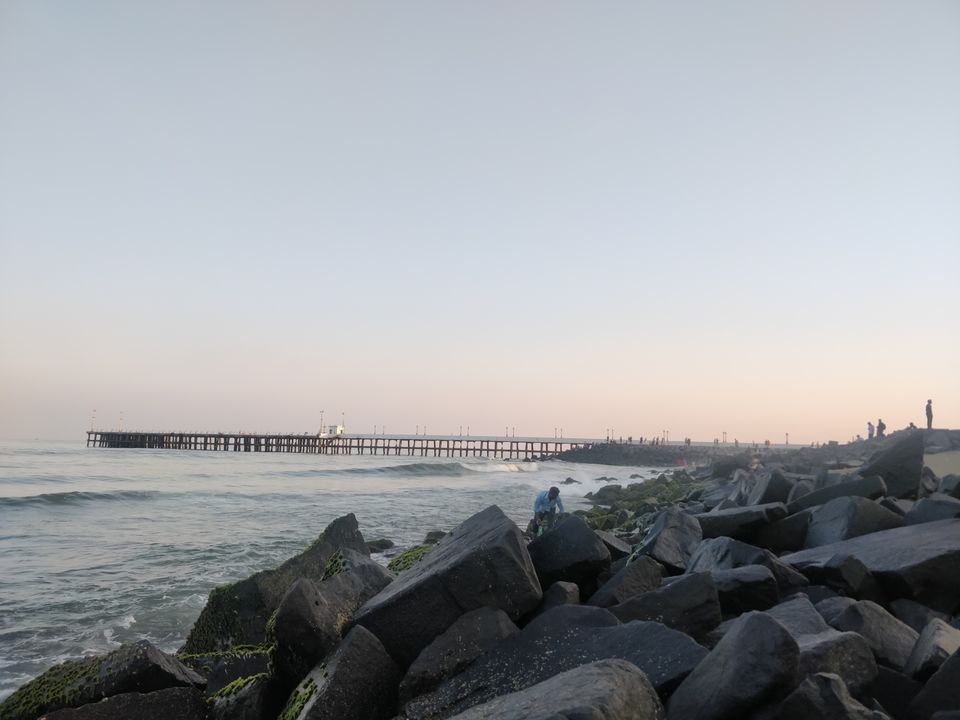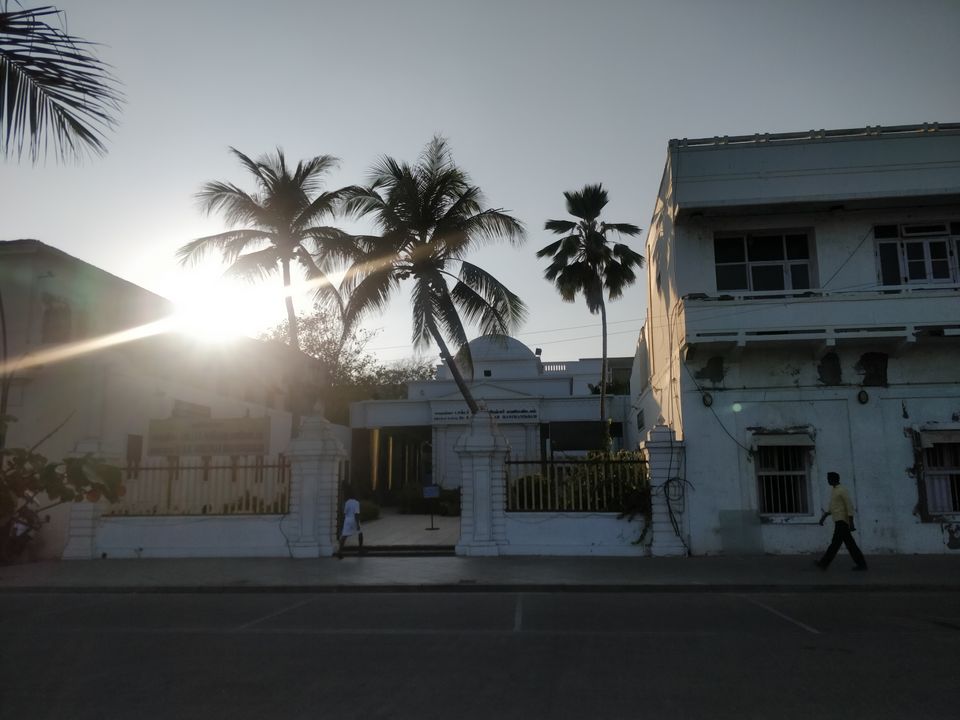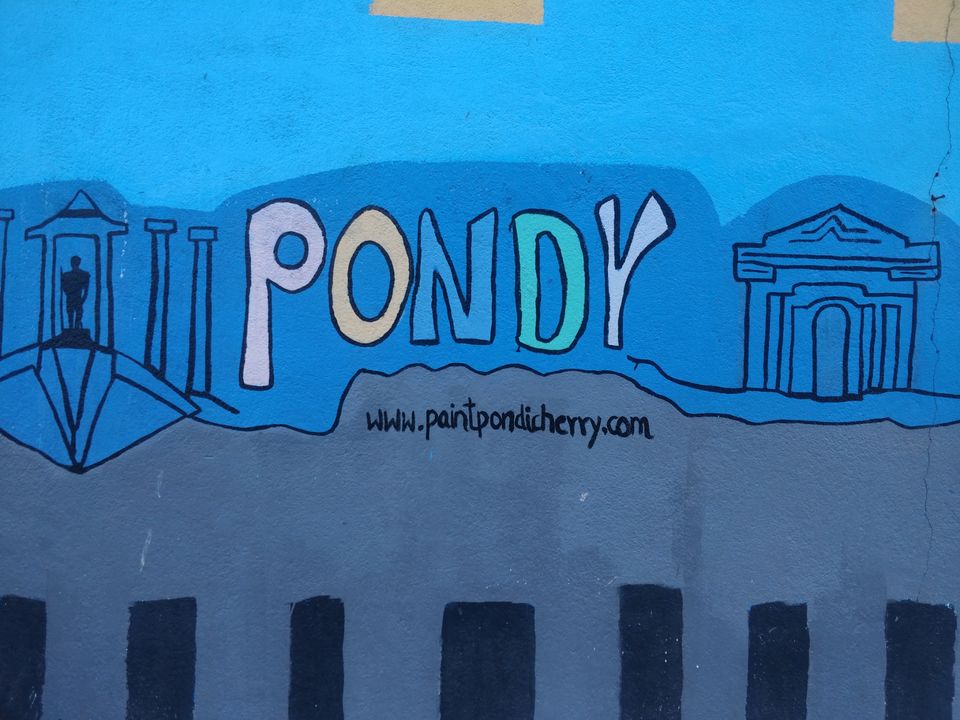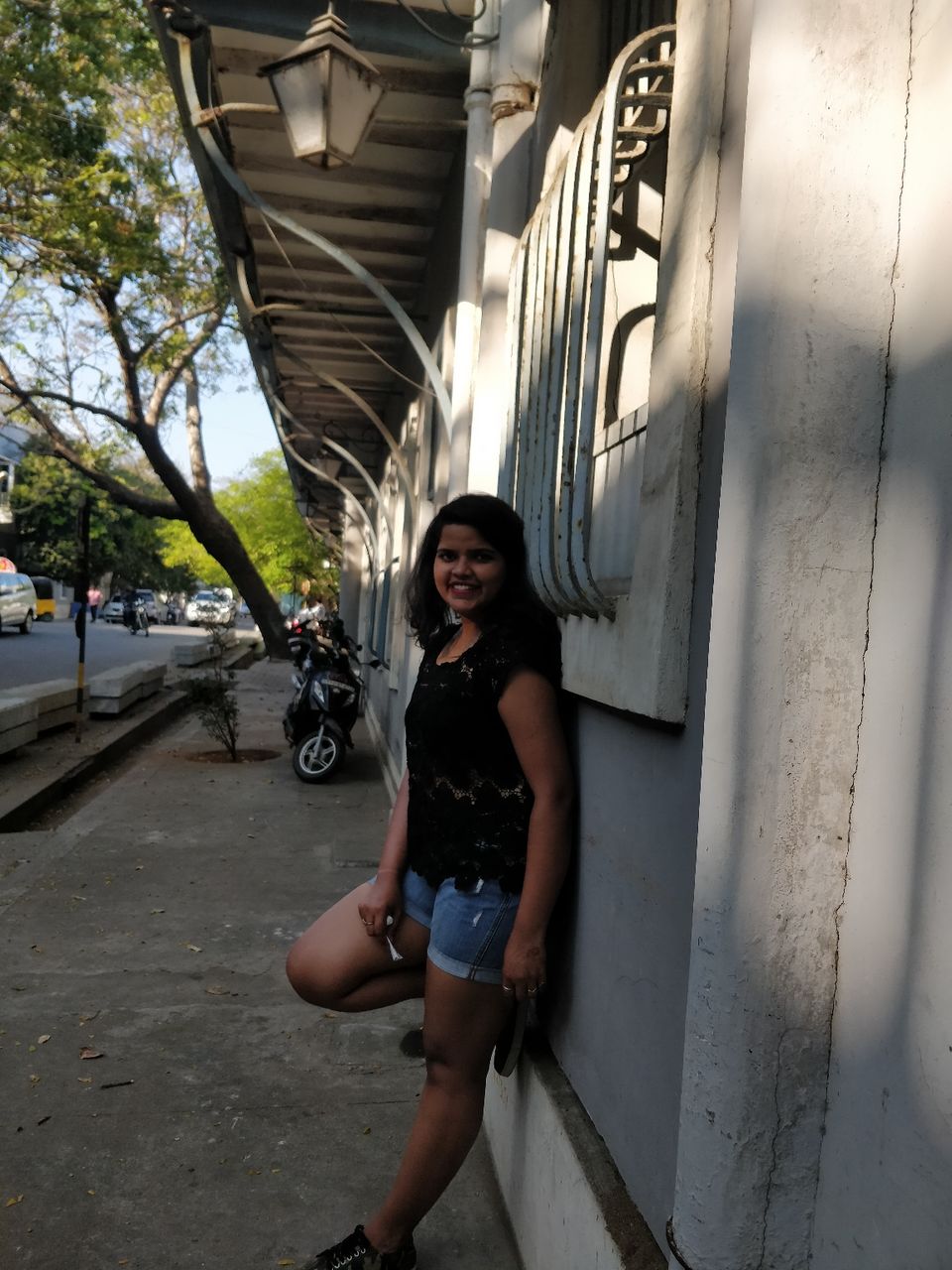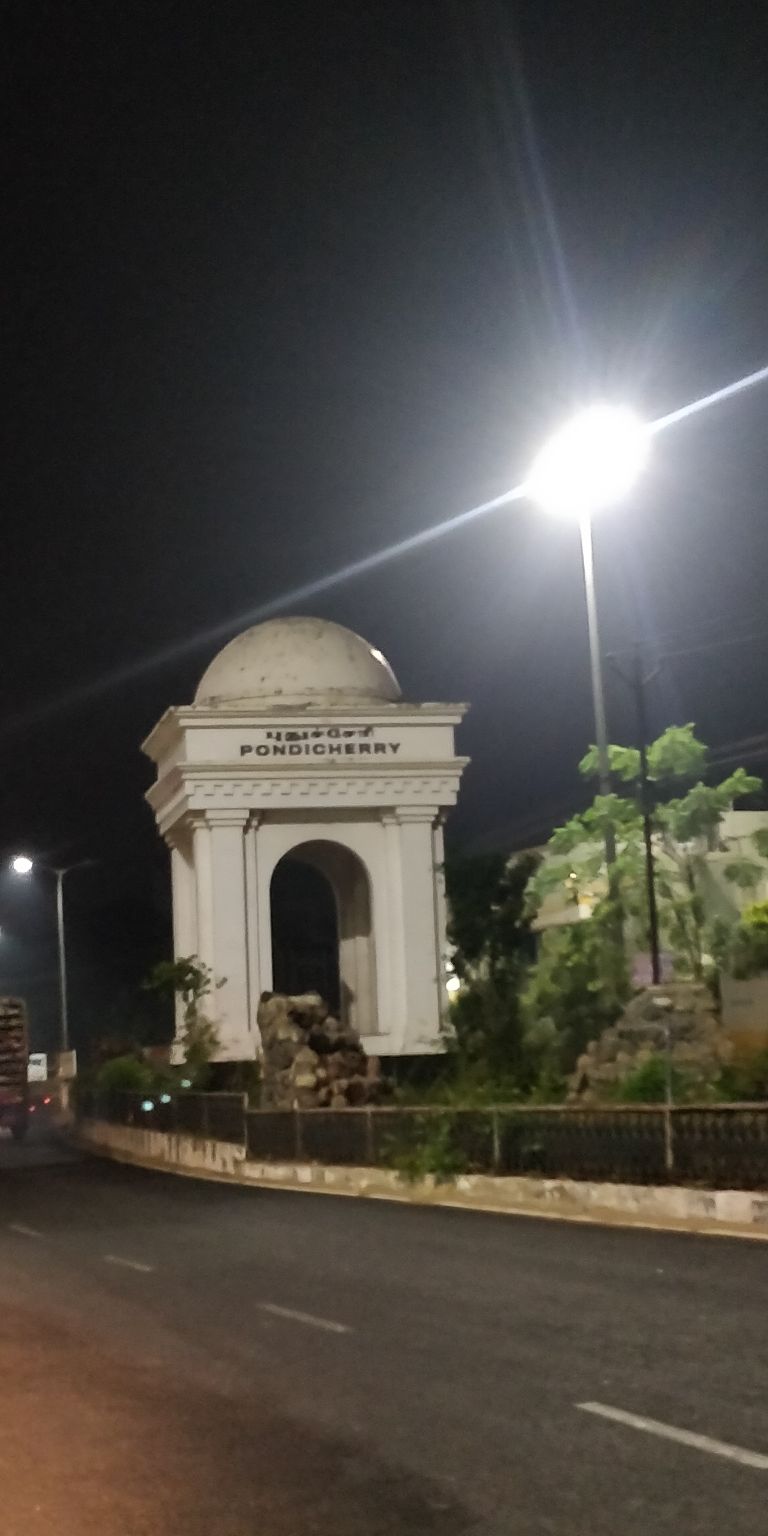 kickstarting our pondicherry adventure with the day 1 at serenity beach..
.
Serenity beach, one of the most beautiful beach in pondicherry. Pristine gold sands playing with water of bay of bengal. It's secluded and quiet ambience are unbeatable...
The name "serenity" is completely apt for the beach due to its peaceful surroundings.. A perfect place to watch beautiful sunrise and spend moment of repose and relaxation..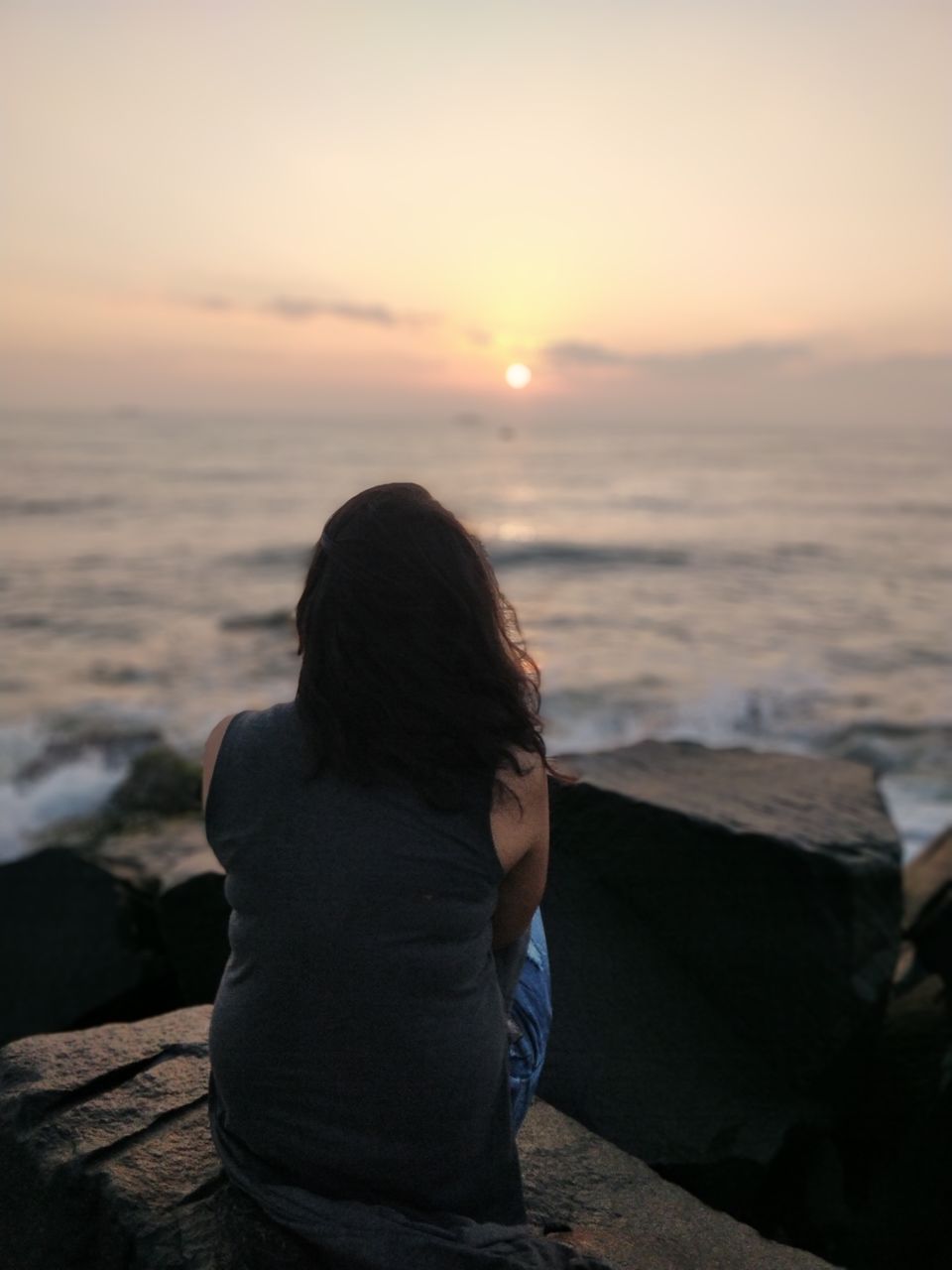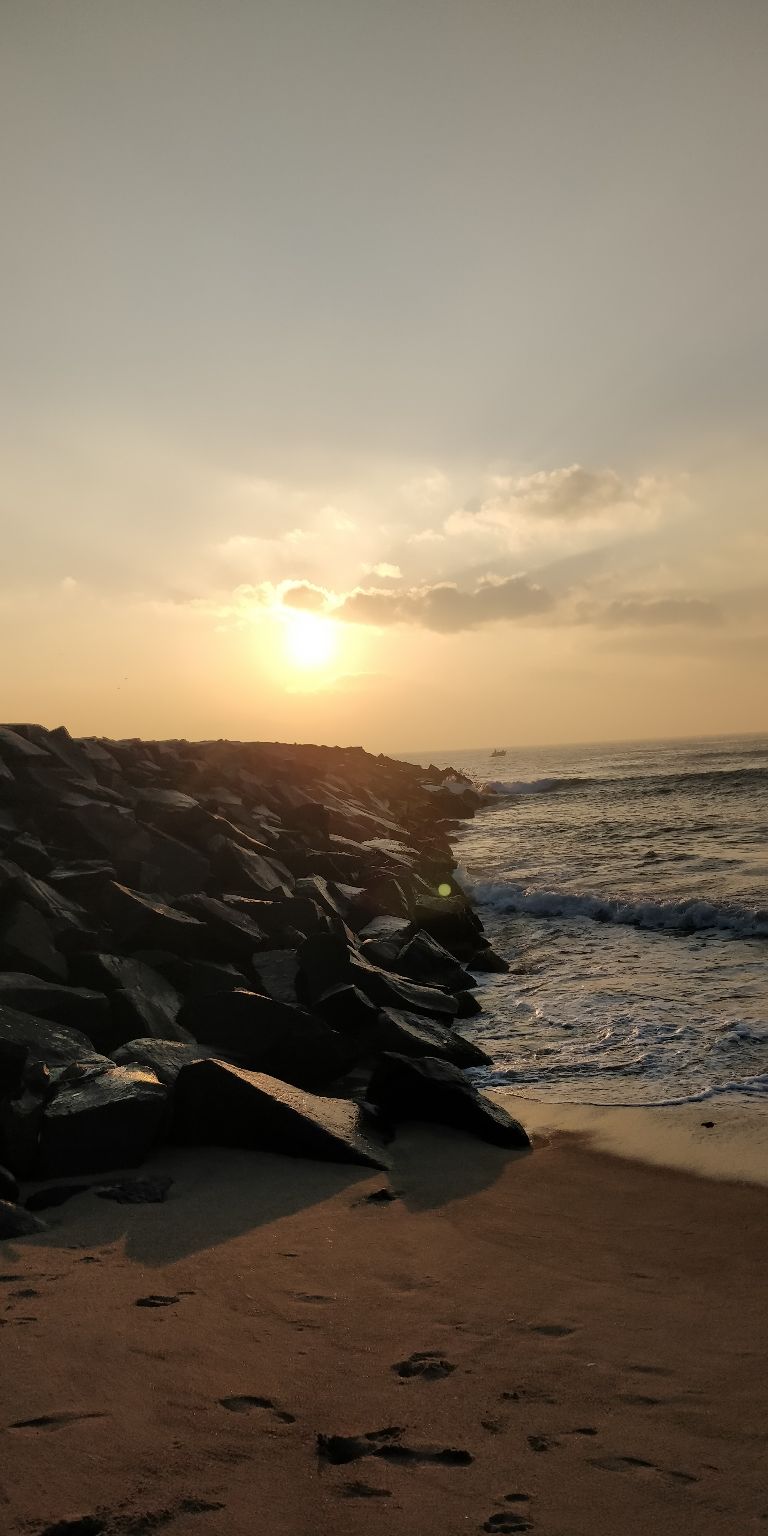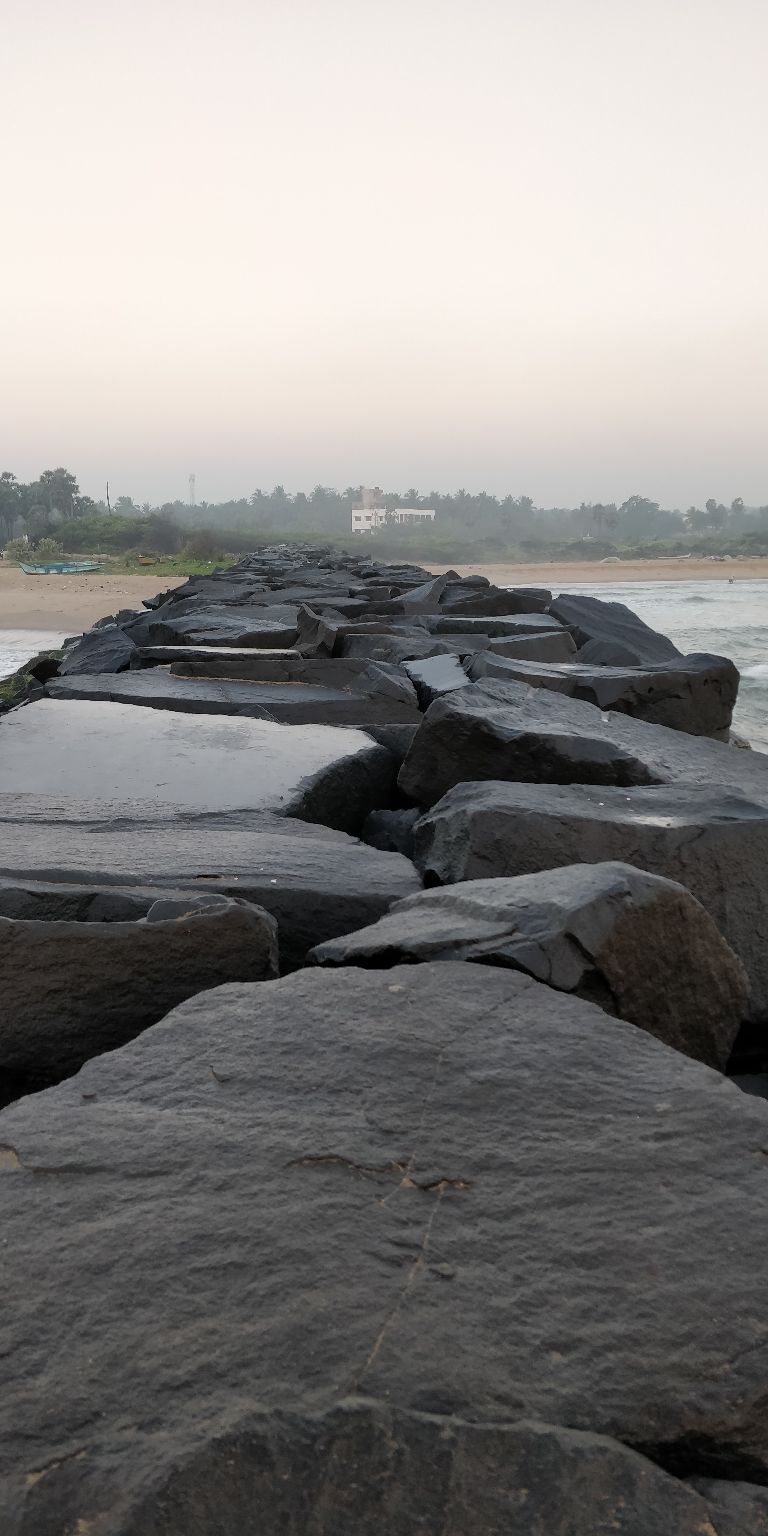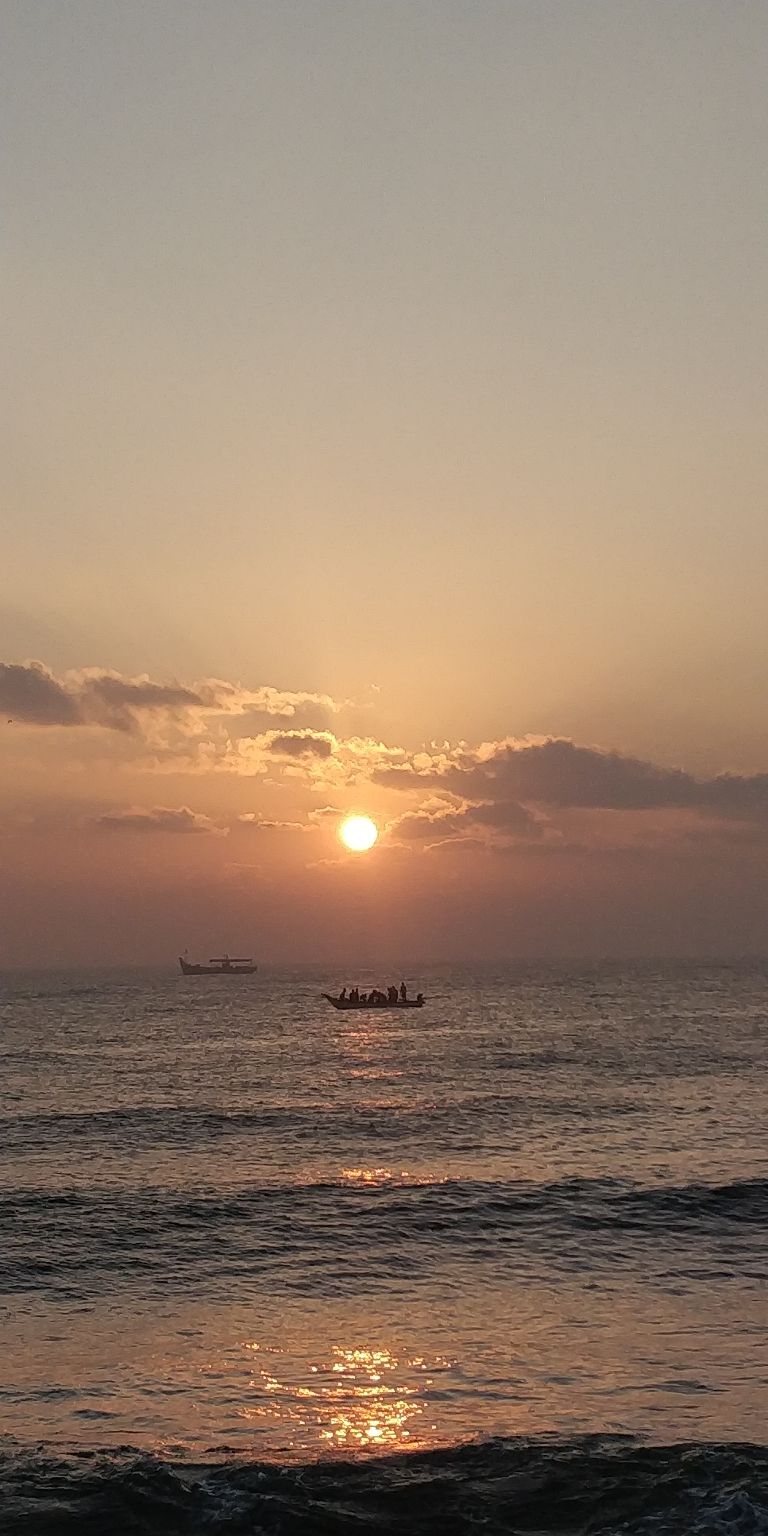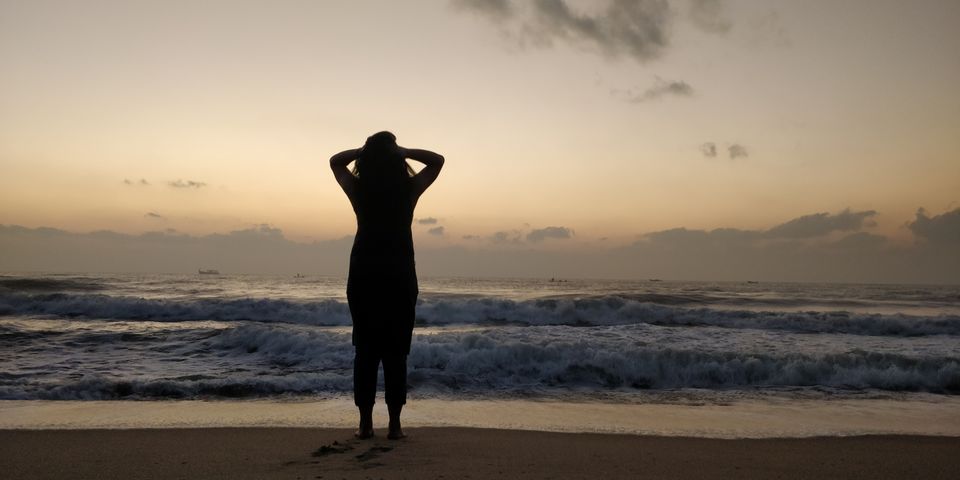 Moving ahead let's move to Indian coffee house, A great place to hang out early morning for a perfect South Indian breakfast that too on a minimal cost..
A perfect pocket freindly restaurant with great authentic vibes, British architecture, vintage furniture and a dated menu... Considering the footfall of people one might have to wait for a while, but can definitely indulge into variety of meals and snacks that are freshly prepared...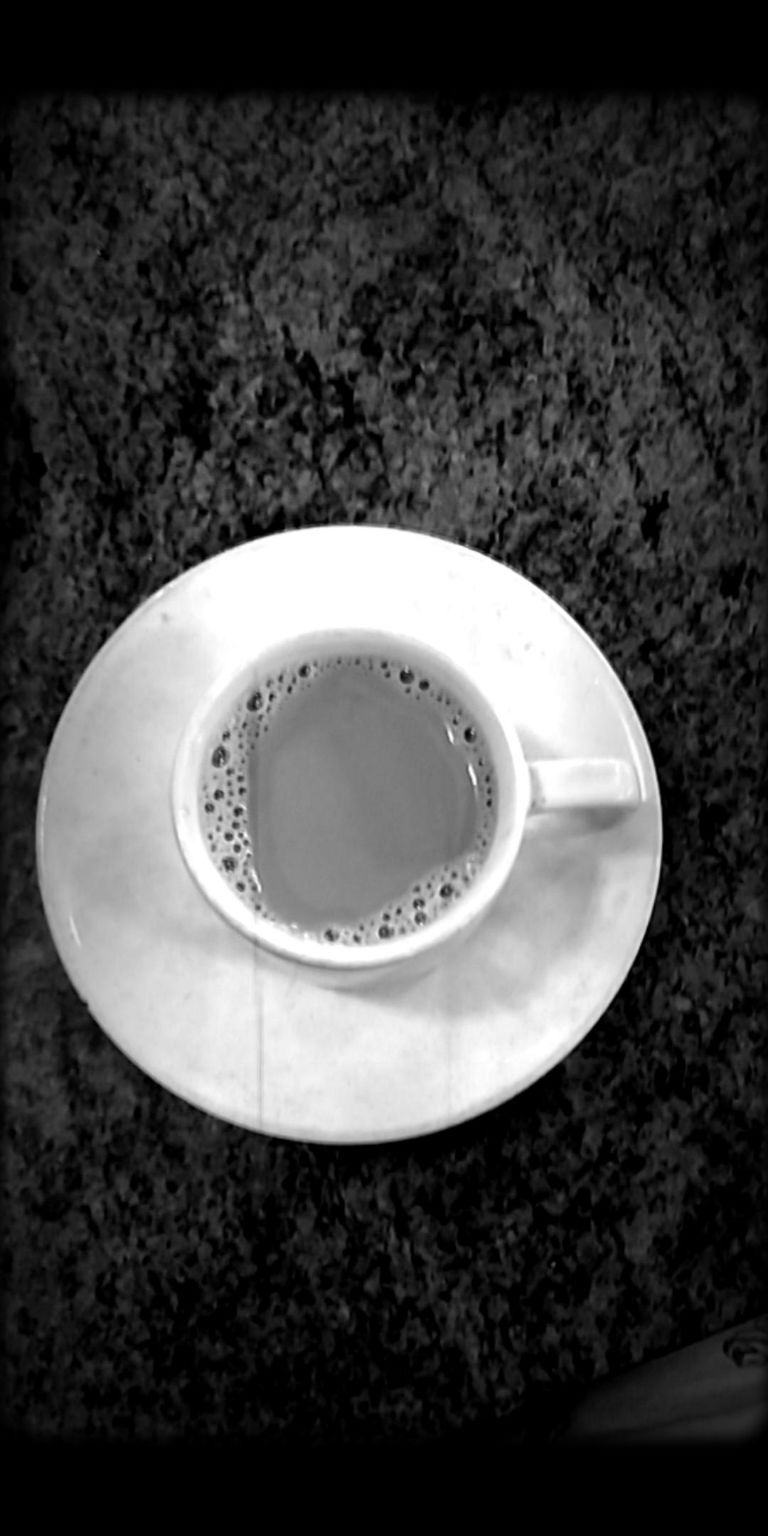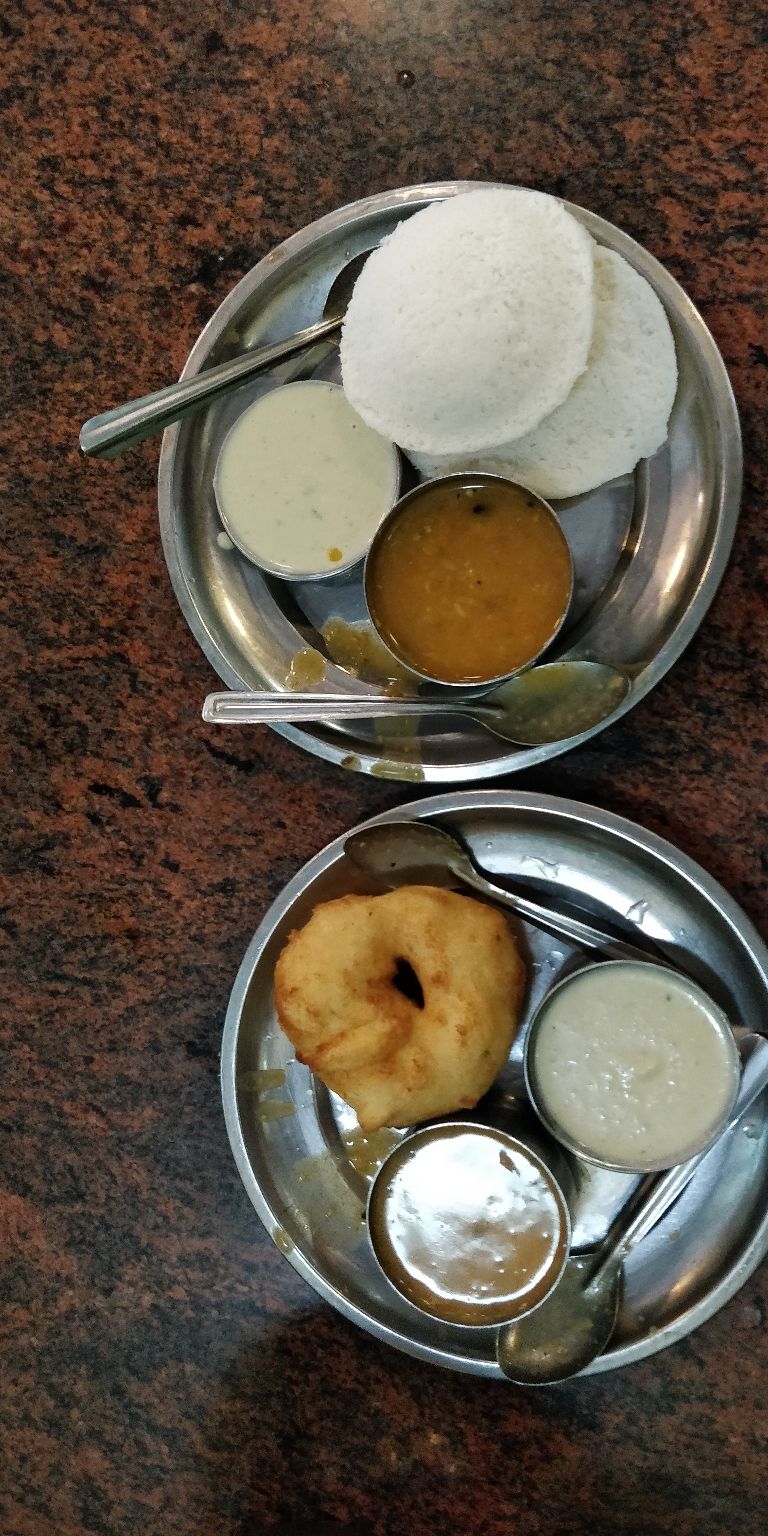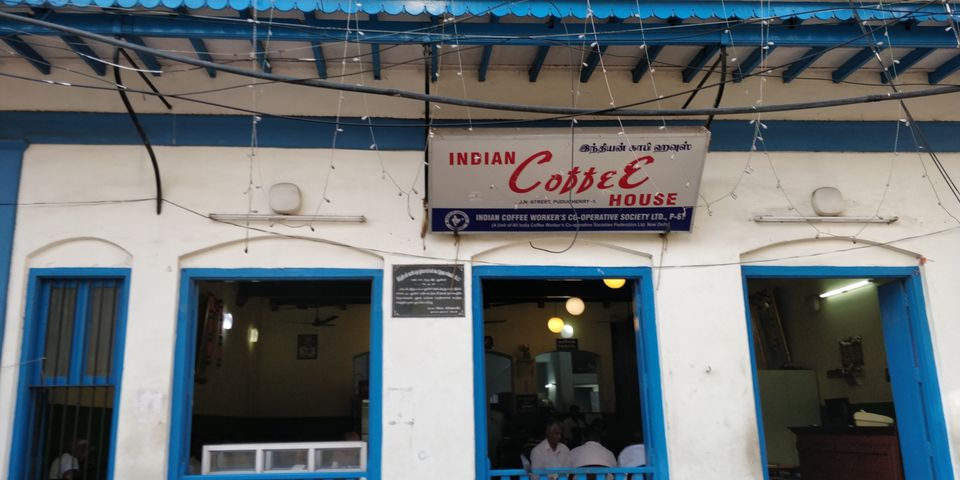 After getting ourselves ready for the day, we went to pyacfe for lunch...
Pycafe everything from entrance to the interiors is a treat to eyes beautifully designed from amazing vintage decors to vintage furniture.
Indulge into the lipsmacking delicacies offered by this wonderful pastel colored cafe and the amazing intricate designing vibes.. P.S. they offer really good food and coffee mug are quite big.. Do not forget to try the dip they offer along with onion rings..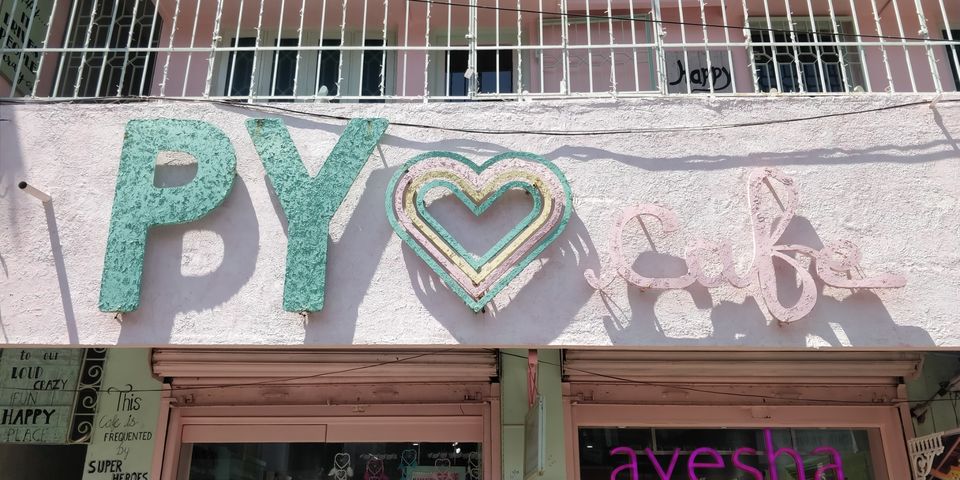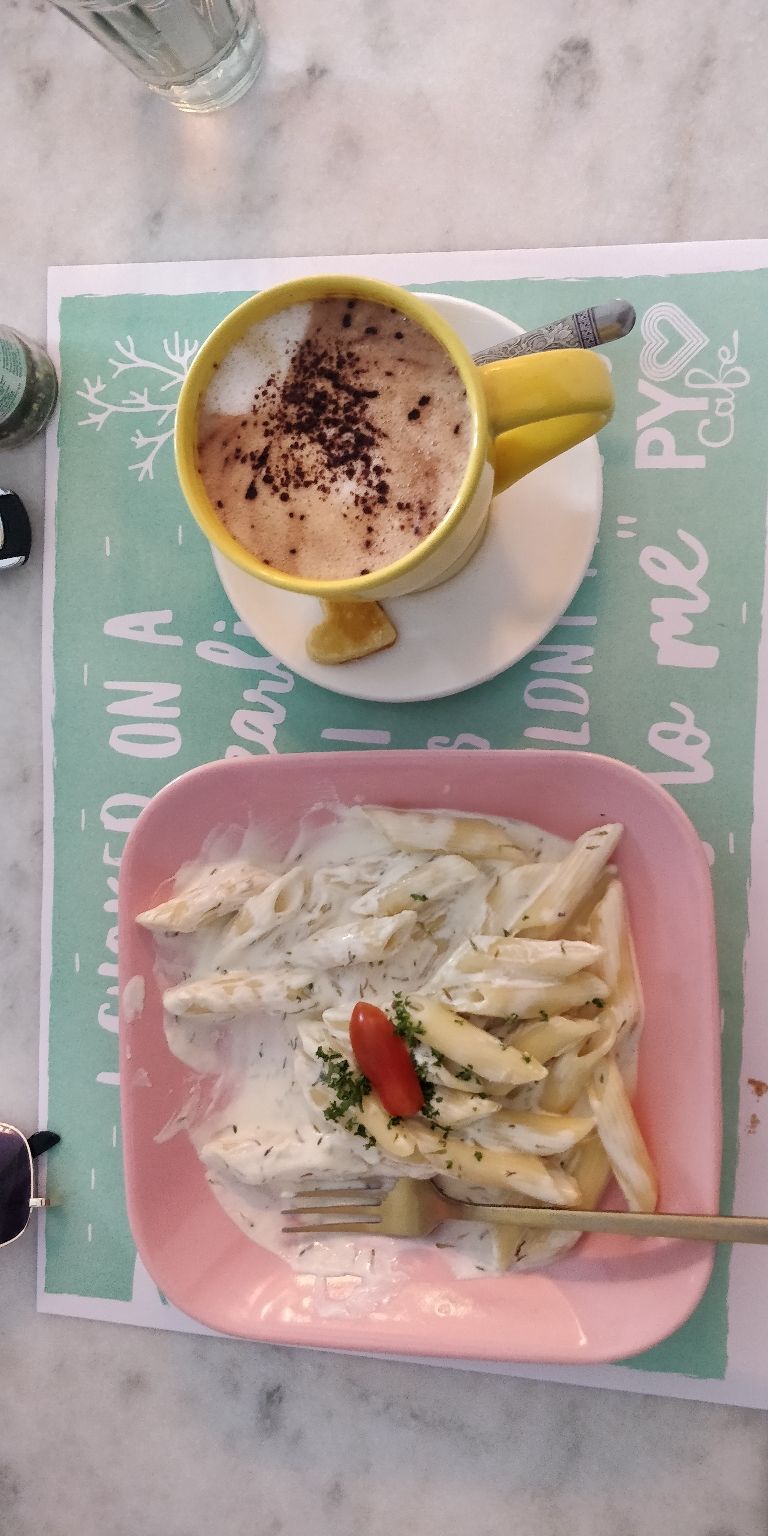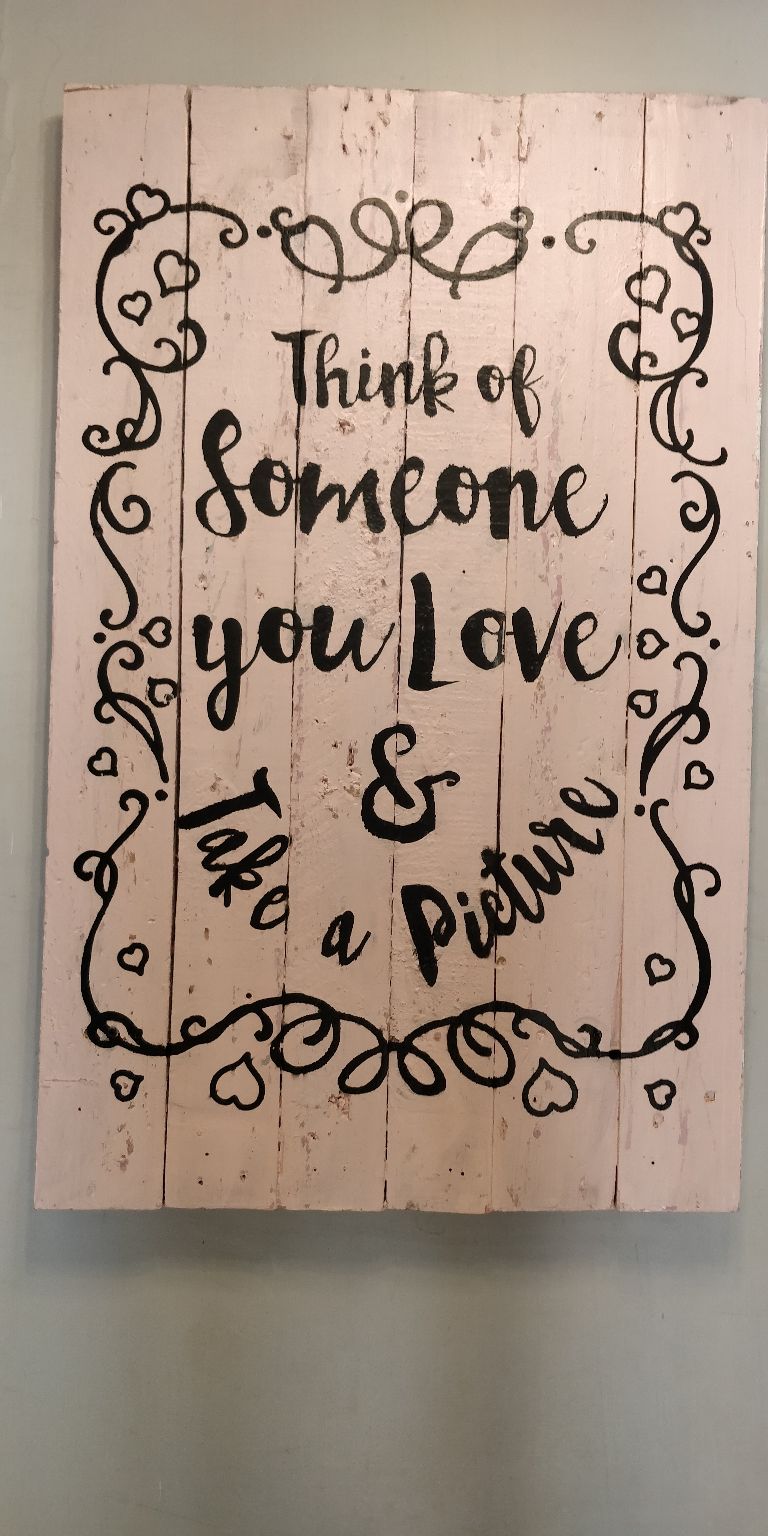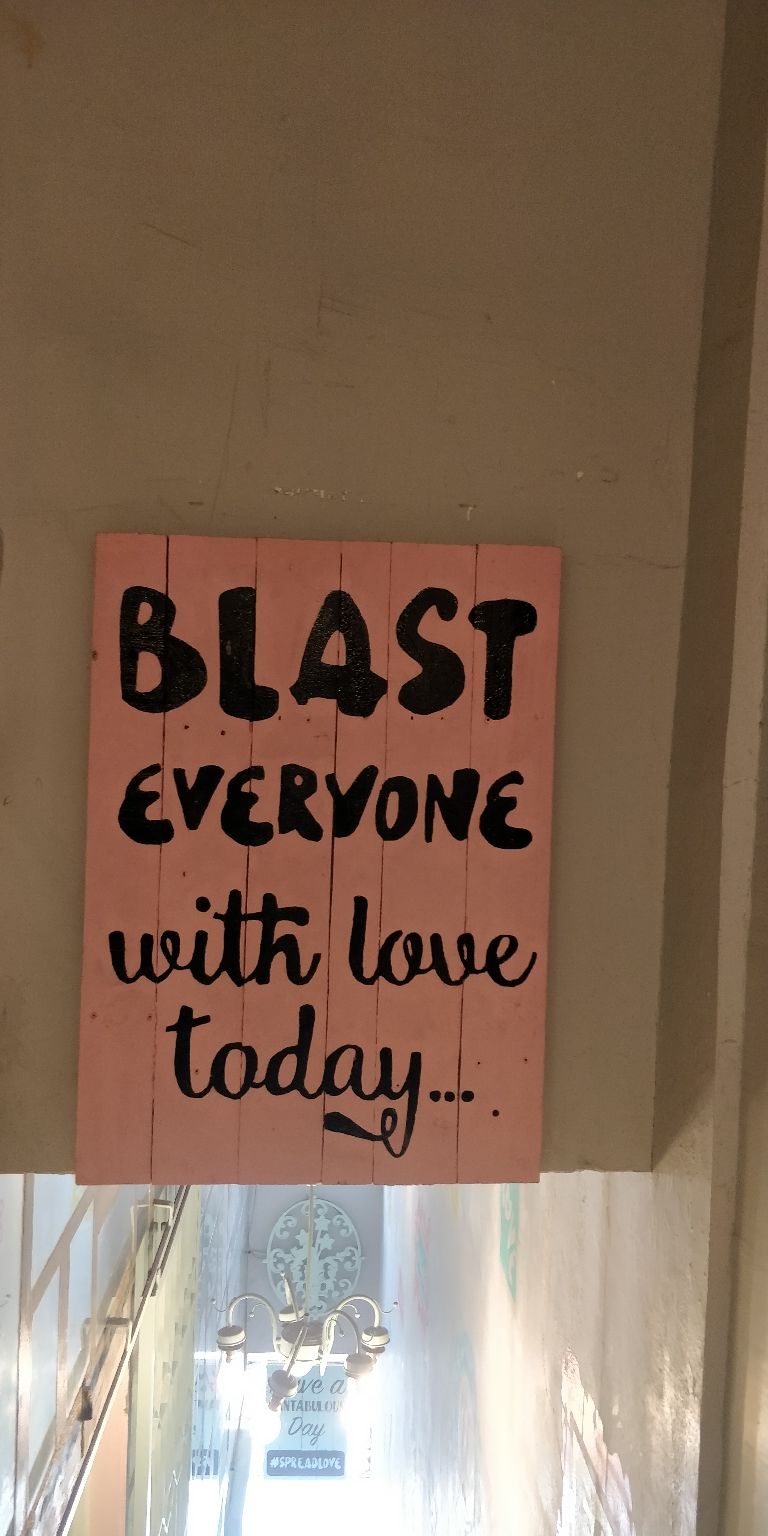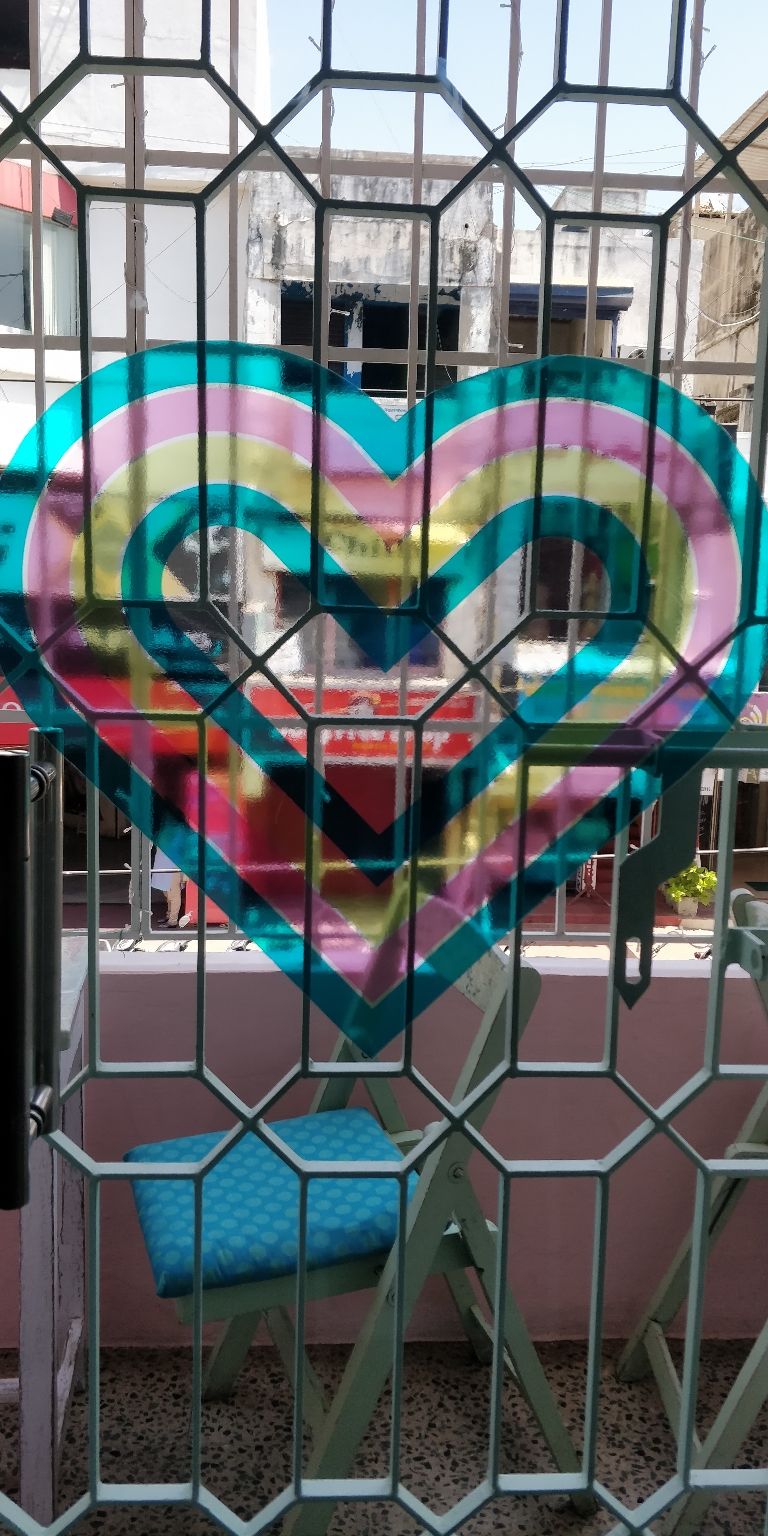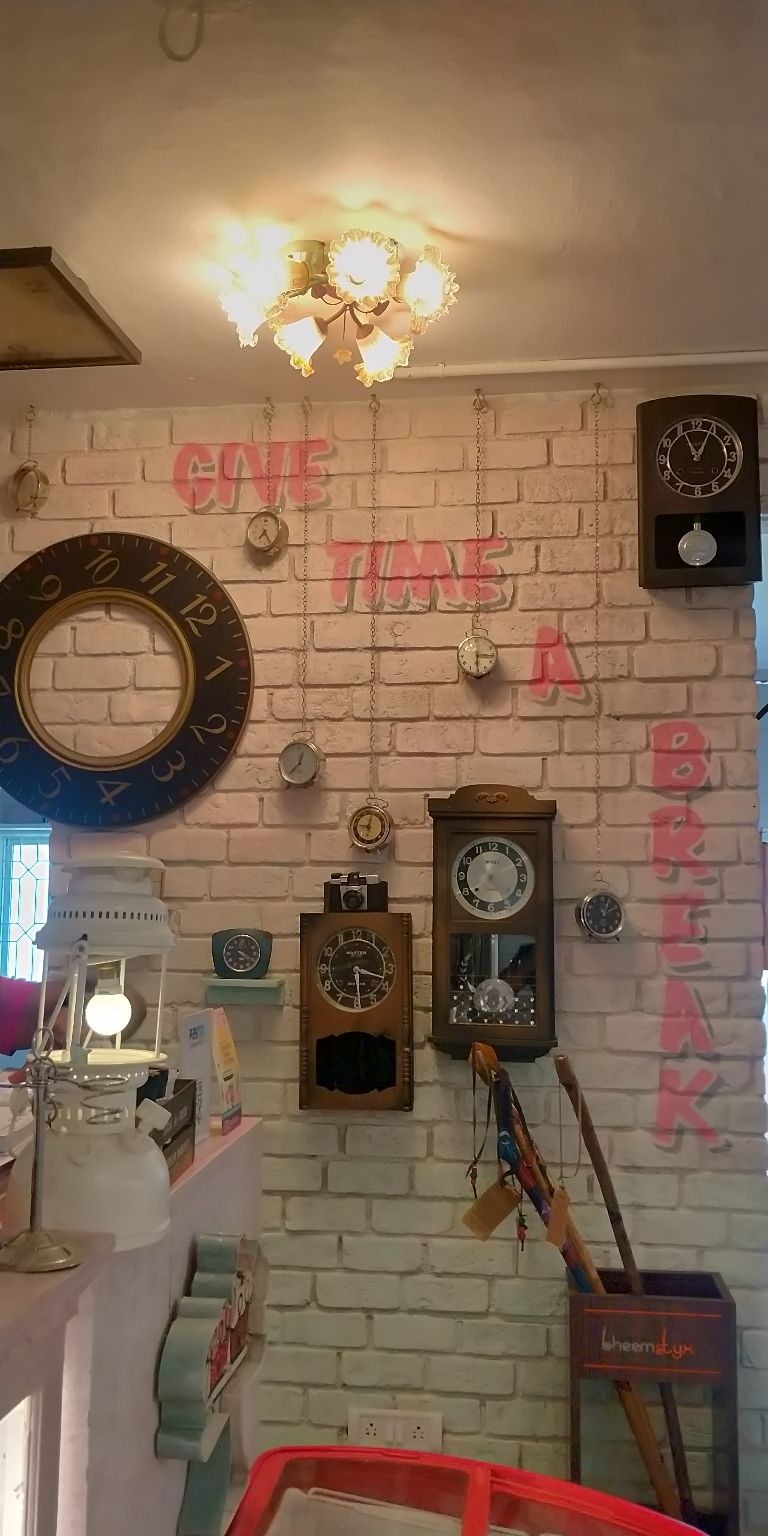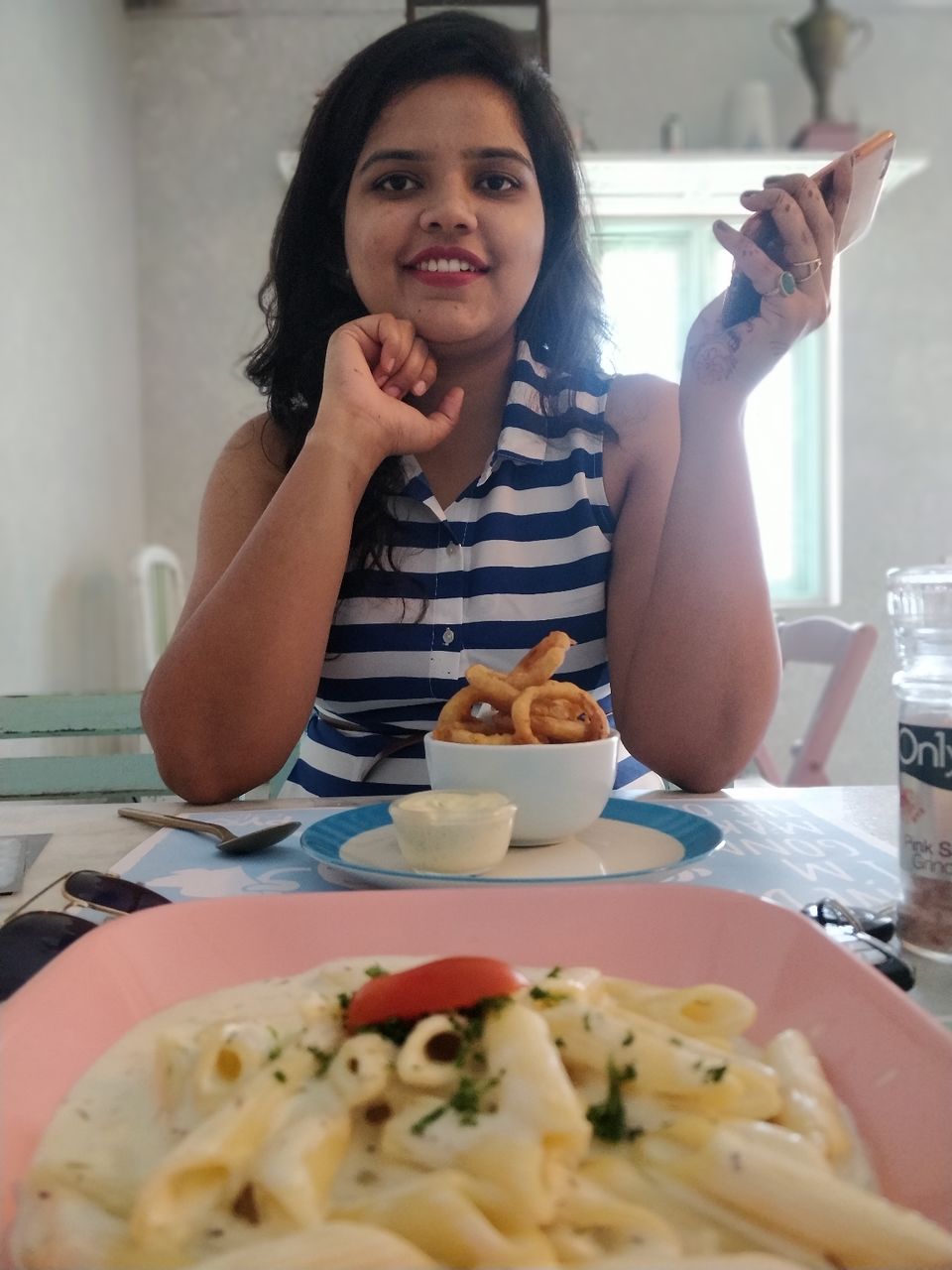 After stuffing ourselves at pycafe we went ahead to visit Auroville.. A small town 6km north pondicherry .. A town where unity is celebrated and where all can have a spiritual vocation...
A universal town where men and women of all centuries are able to live in peace and harmony above all Creeds, all politics and nationalities..
The matrimandir is an edifice of spiritual significance for practioners of integral yoga in the centre of Auroville..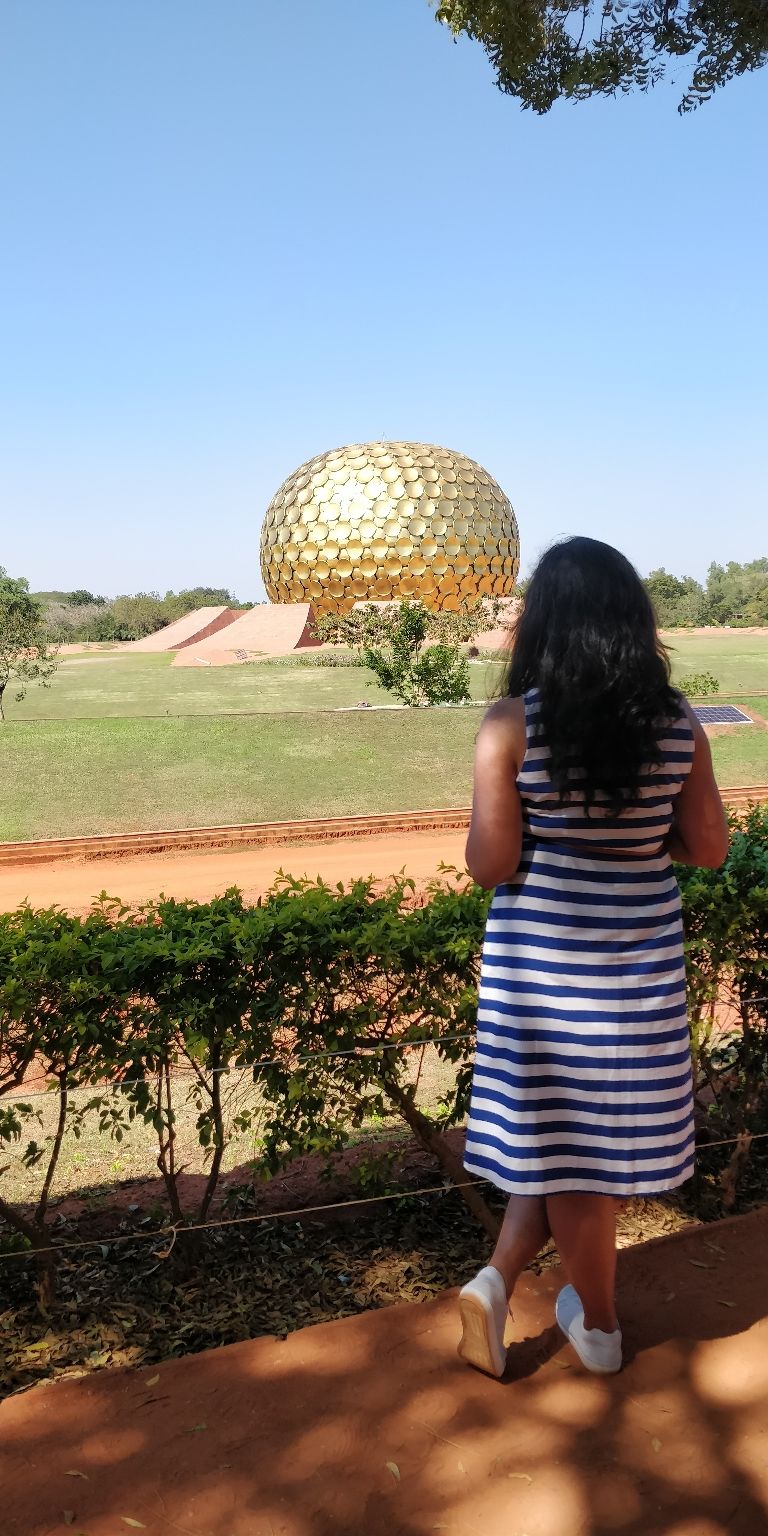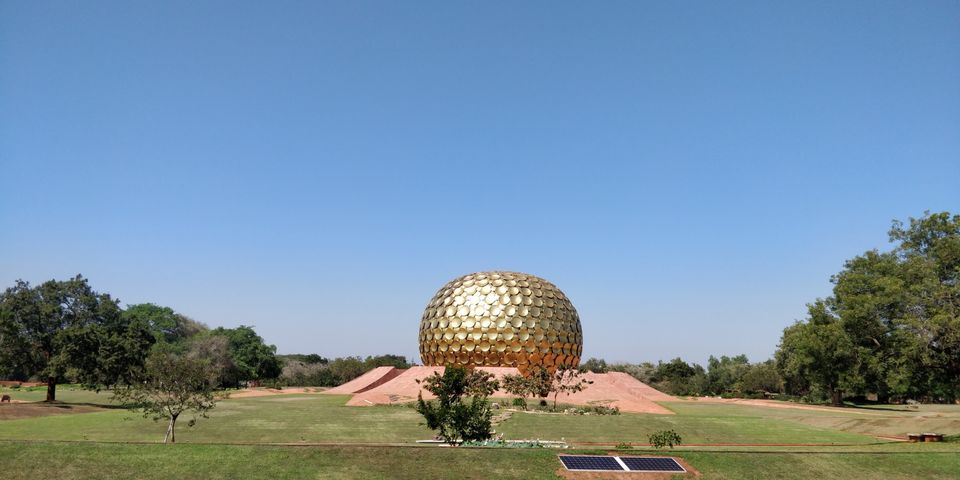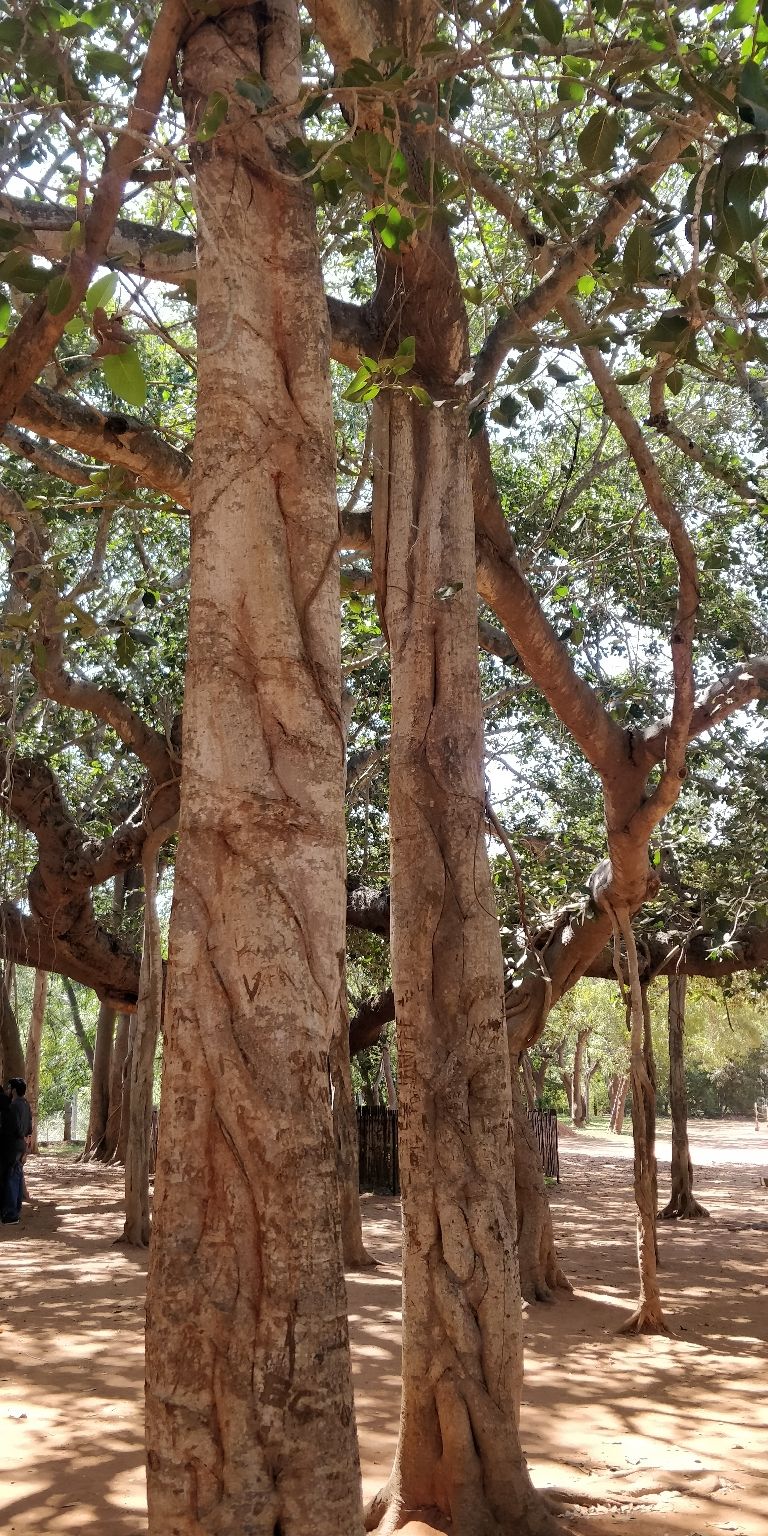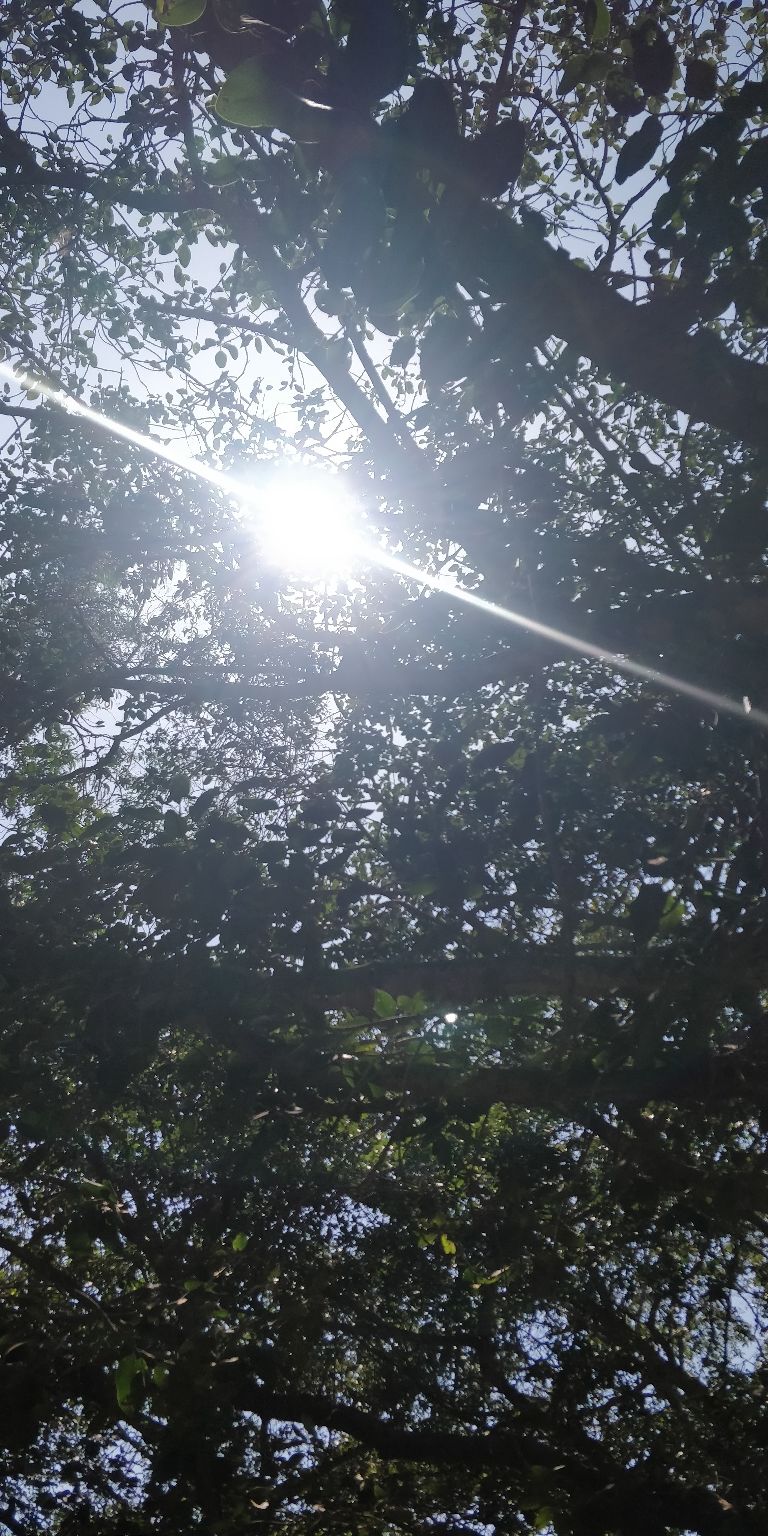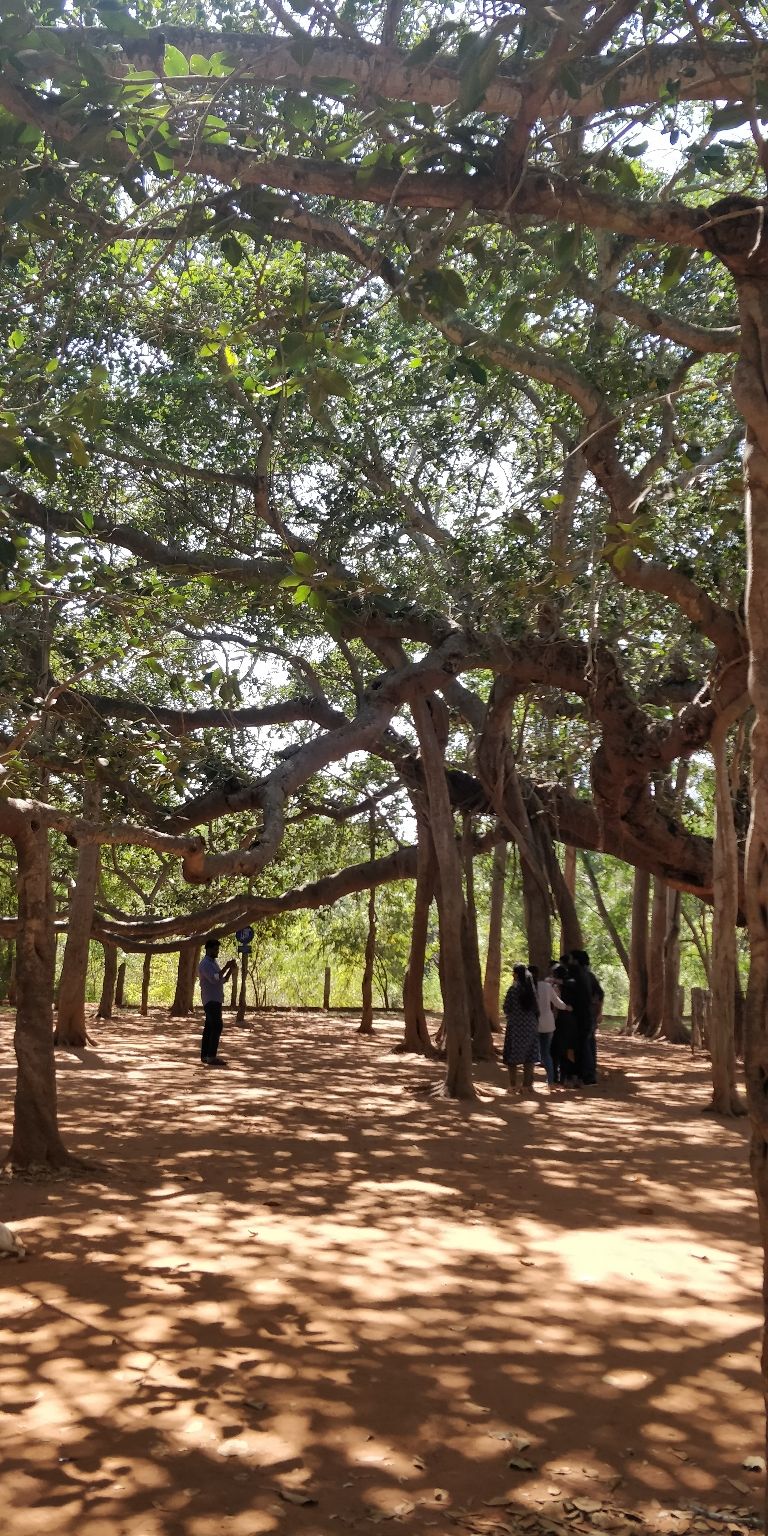 After the spending the time in the Auroville ashram.. we called our day off in great ambience and casual cozy vibes at coromondal cafe..
the cafe offers a great mix of indoor and outdoor seatings with plush of green which definitely makes it a worth visit..
With amazing eating and drinking options works as a icing on the cake....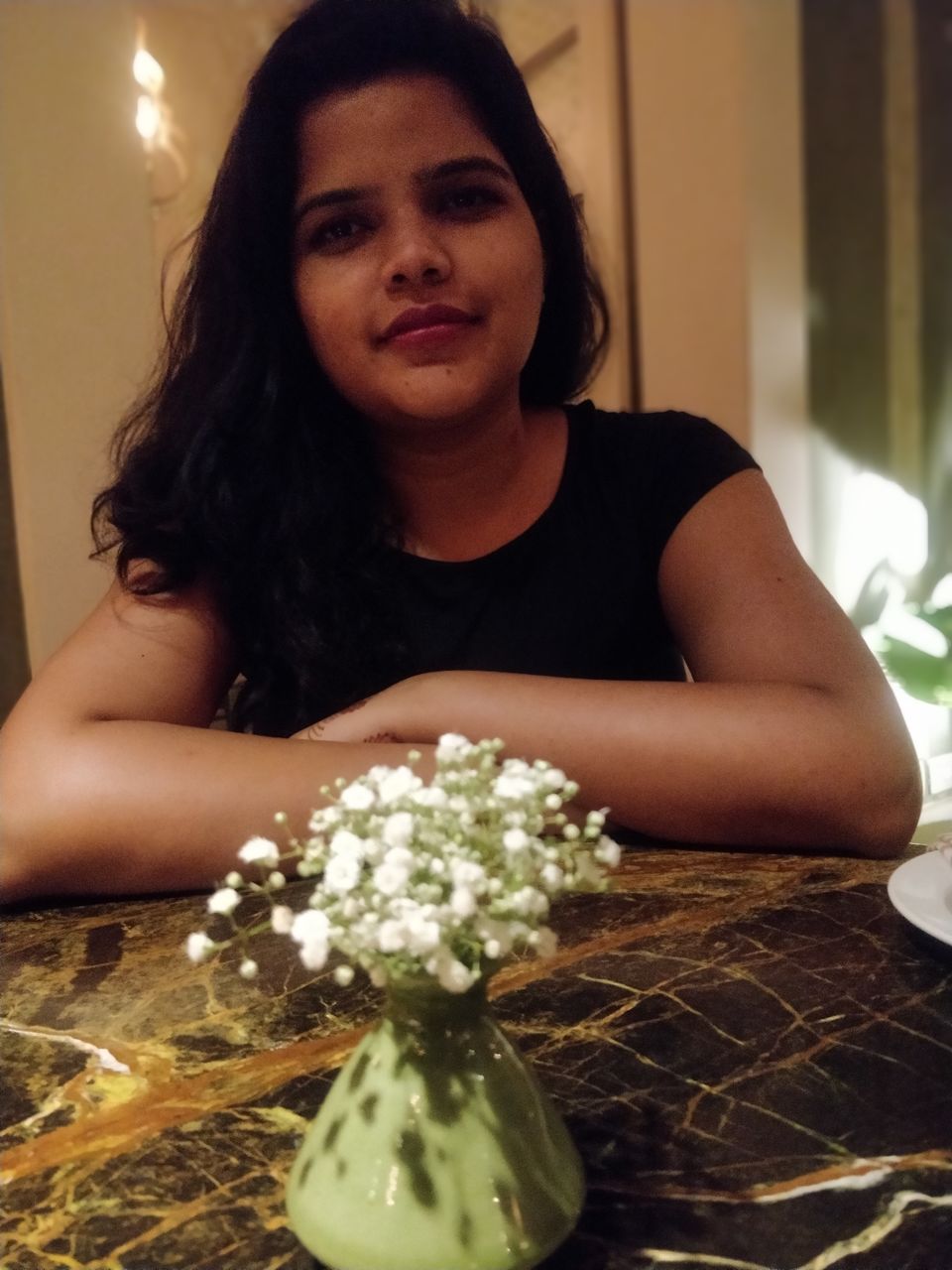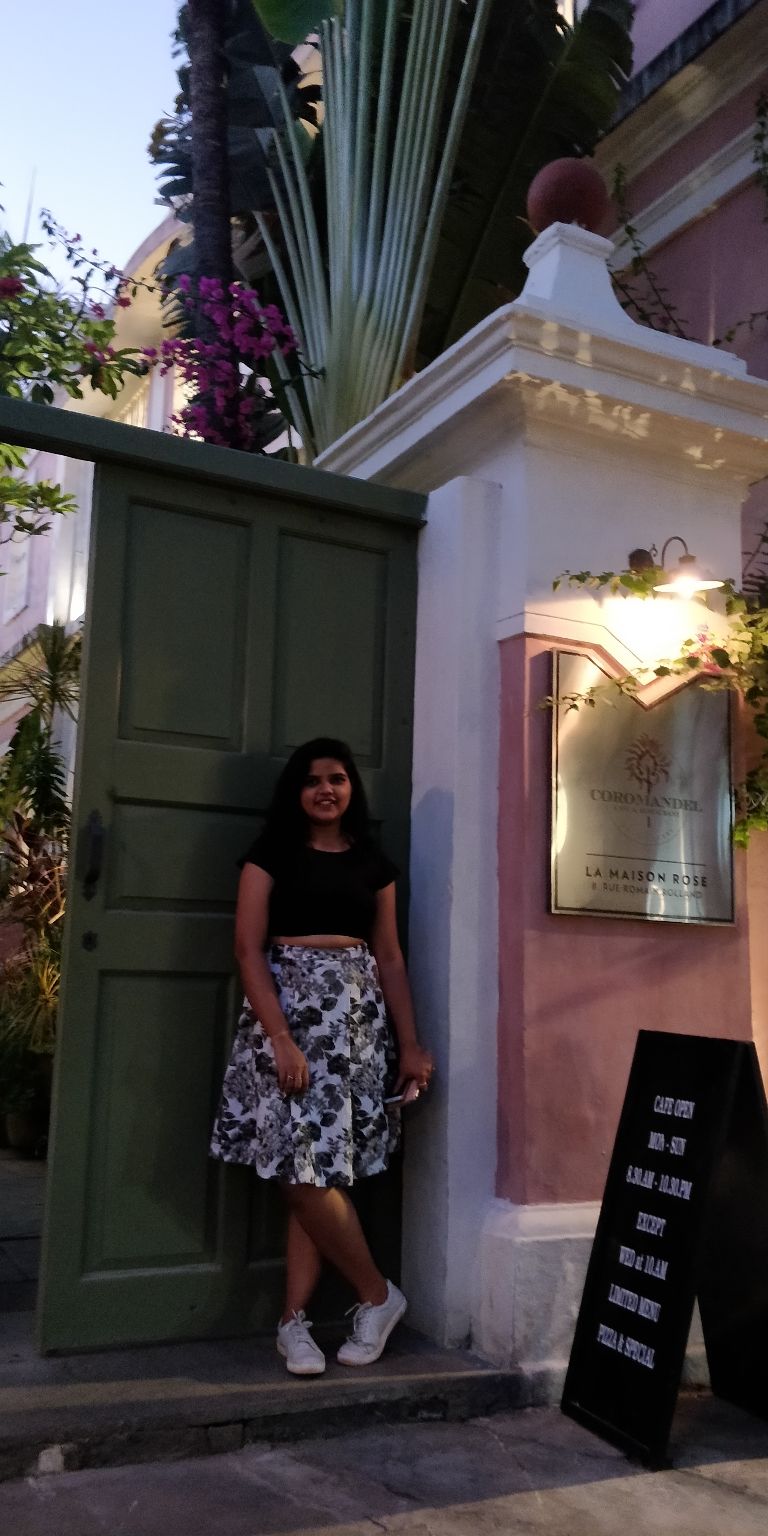 All I need is a little piece of paradise..
we started our second day with paradise beach.. situated in chunnambar, adorned with golden sand, it is a private and isolated beach and one has to take ferry across backwaters..
one of the pristine places in pondicherry, clean, serene and calm.. the ride through ferry is amazing too.. the beach is a shoot location for trip 2.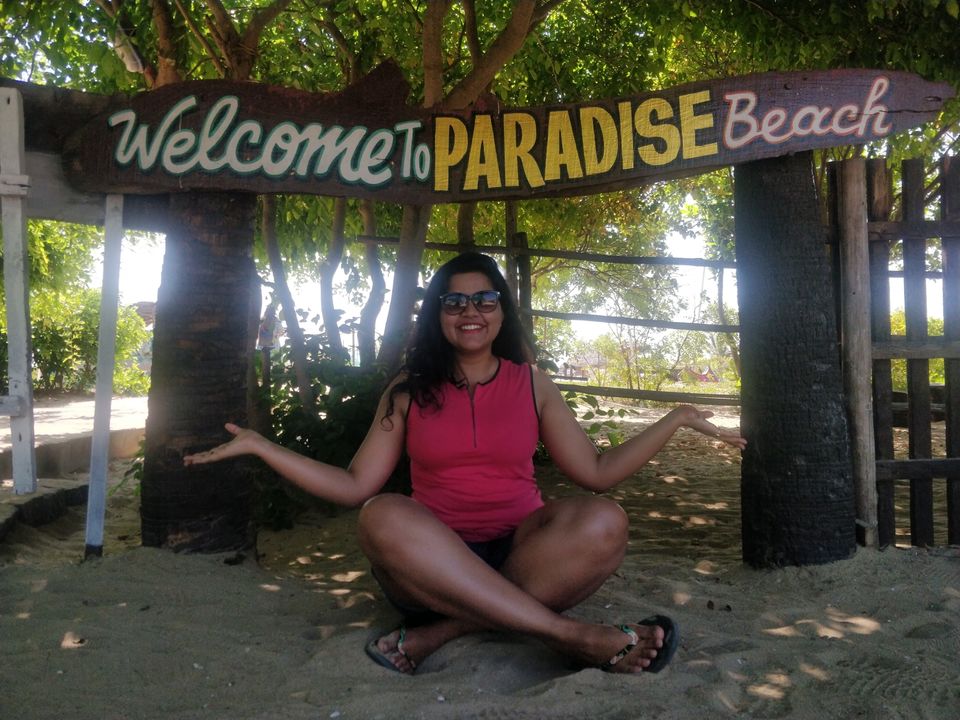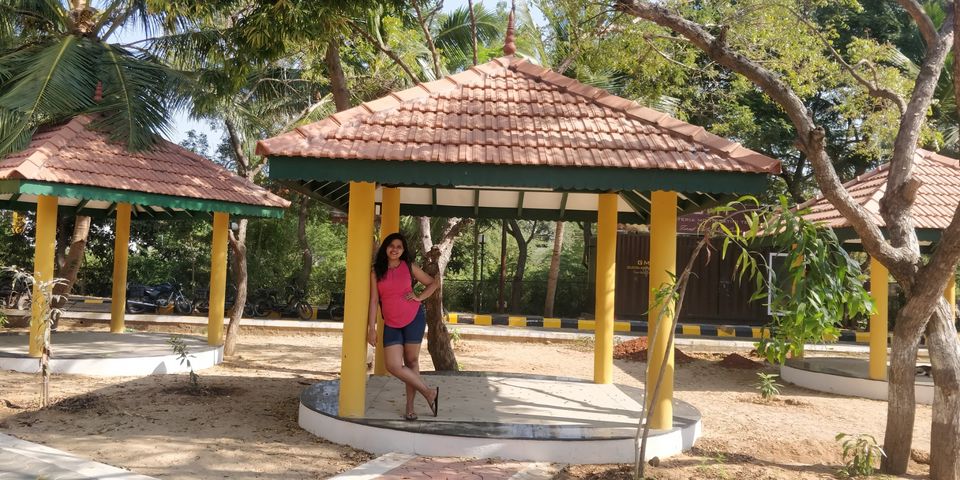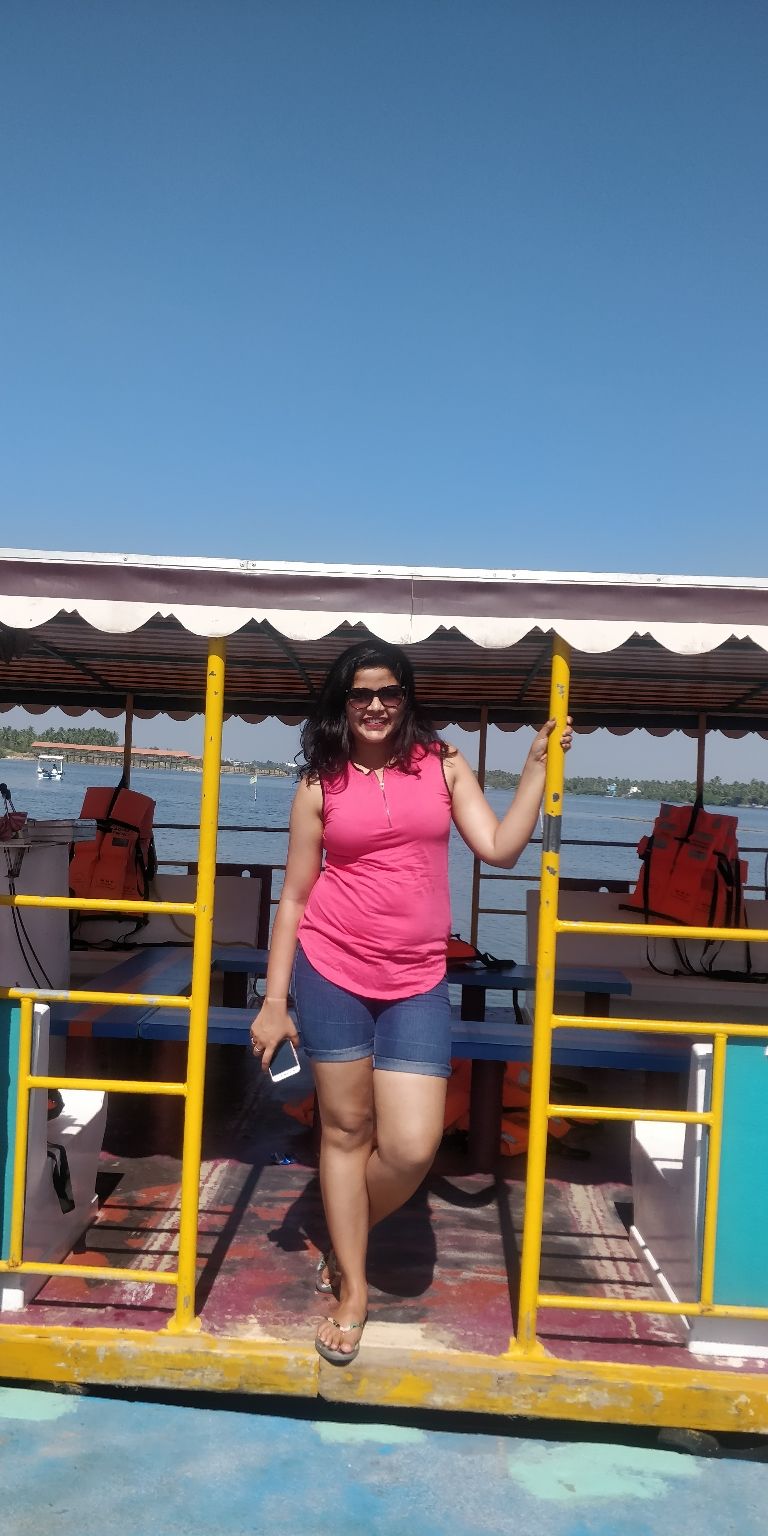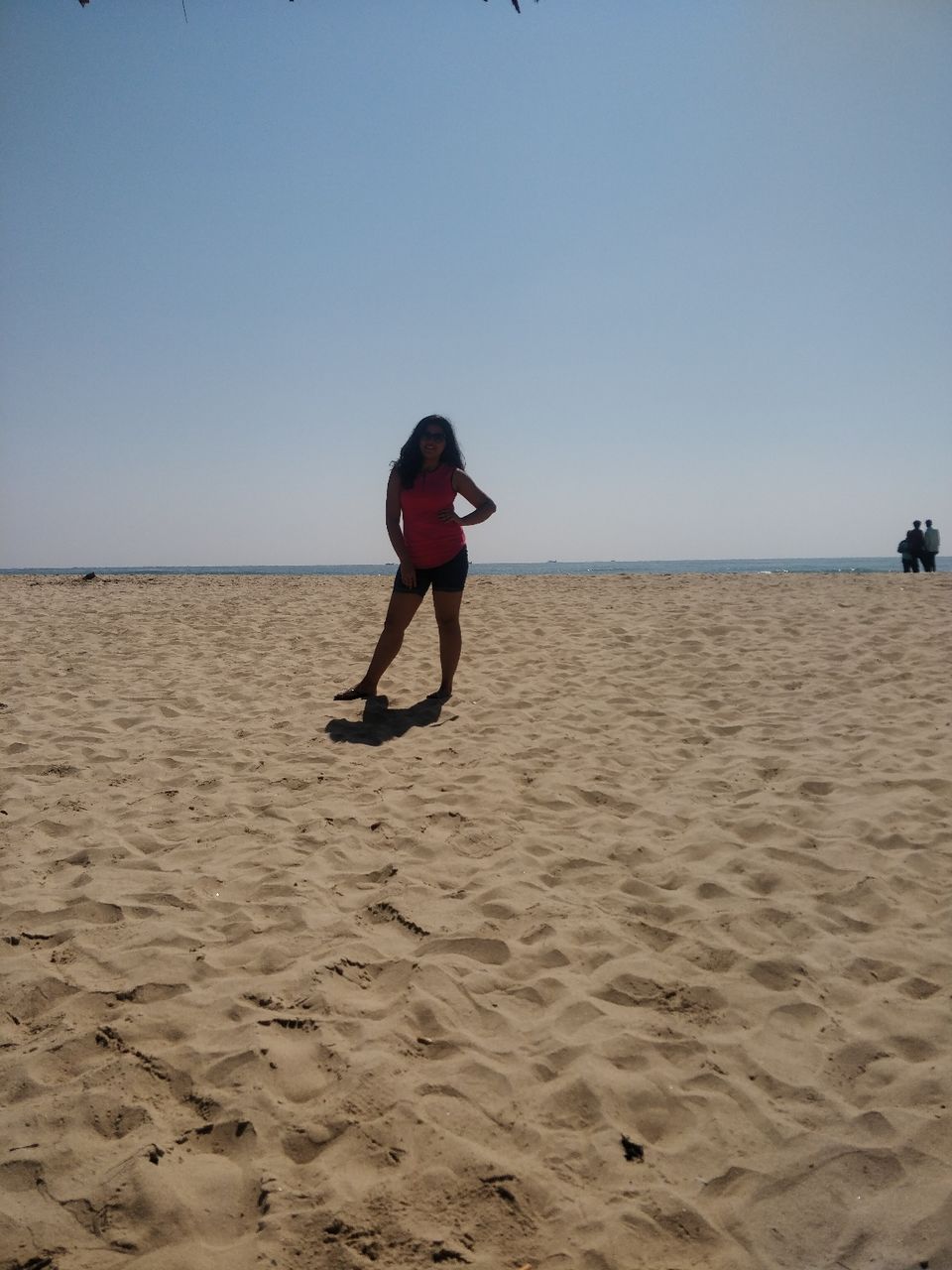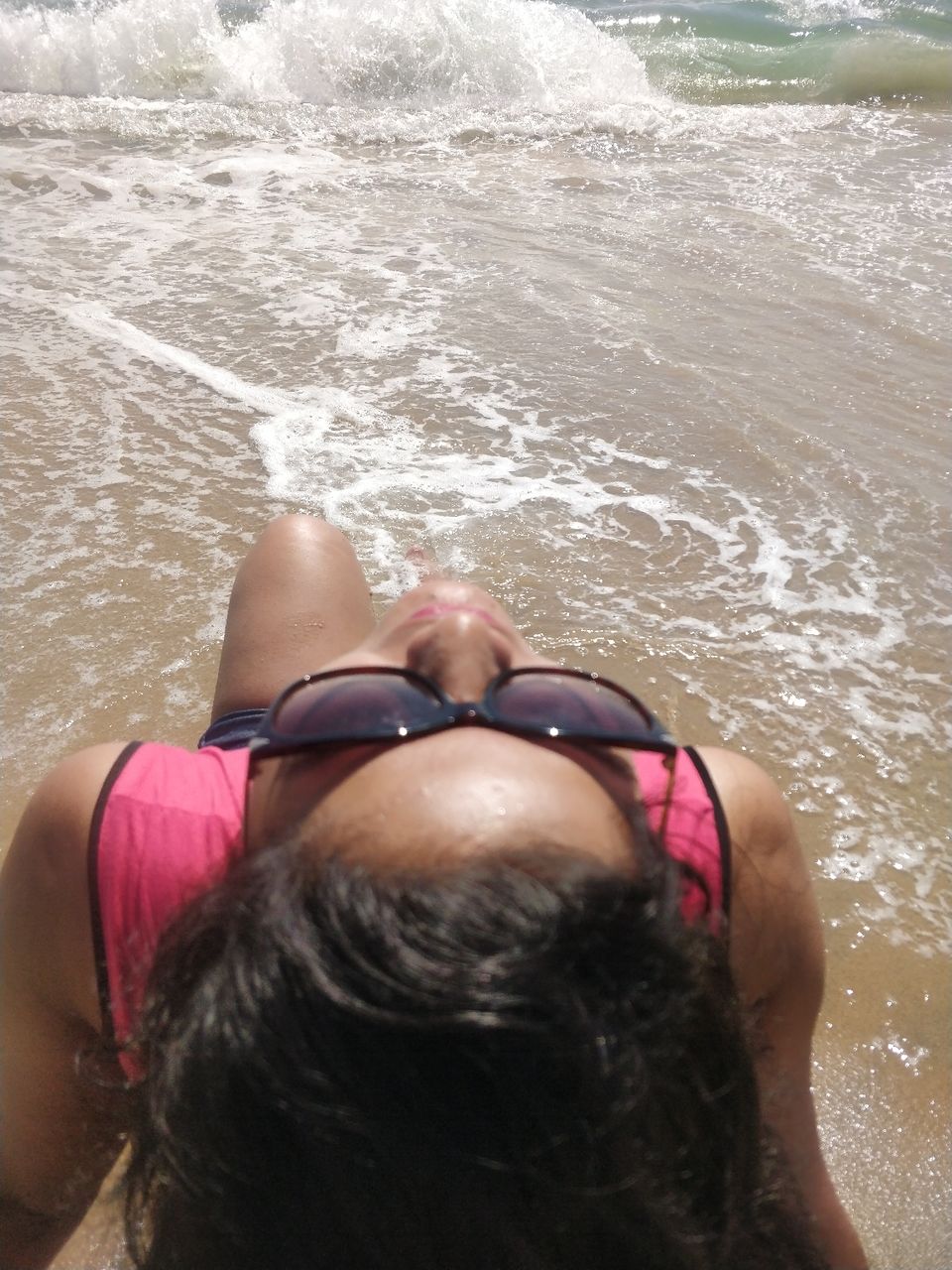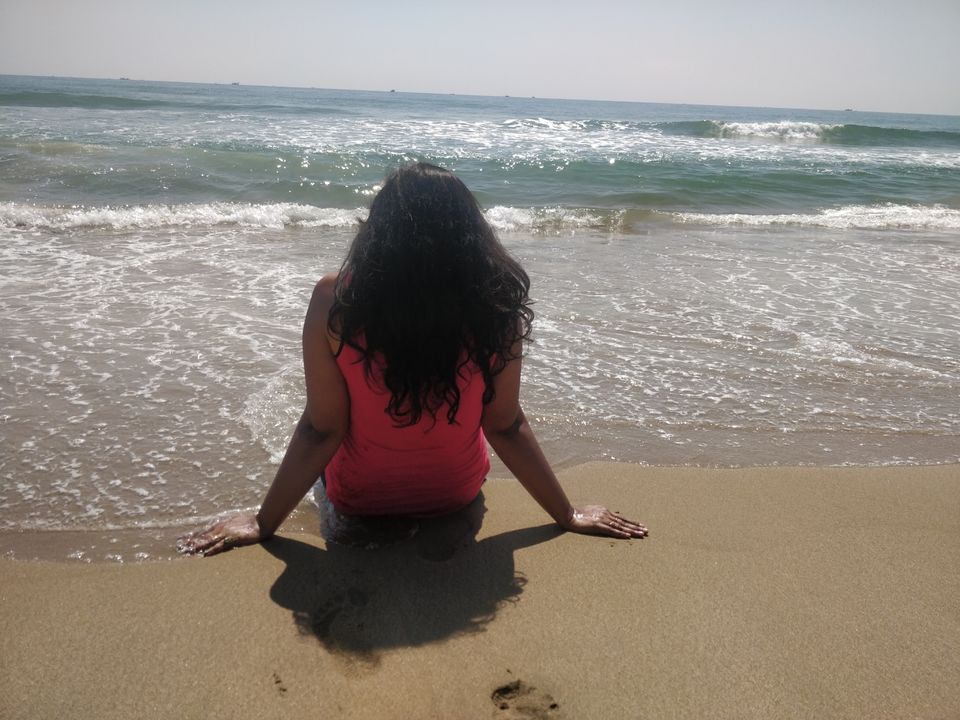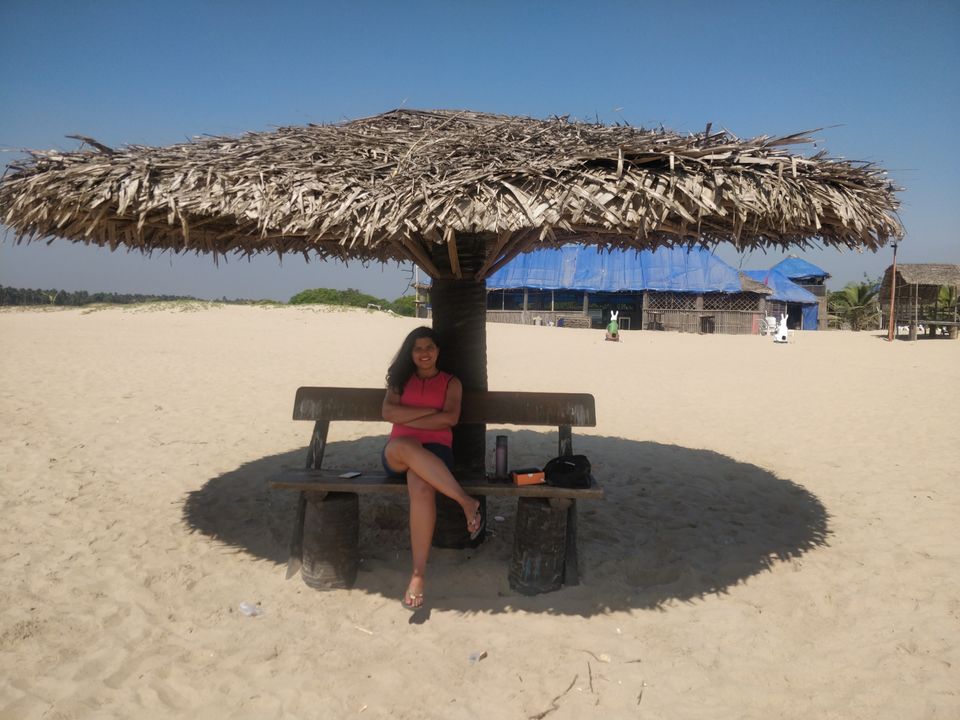 Spending our morning at paradise beach we ended up at suruguru restaurant to calm our tasting buds..
Best veg food place which won't burn a hole in your pocket.. Variety of authentic South Indian dishes and other options as well...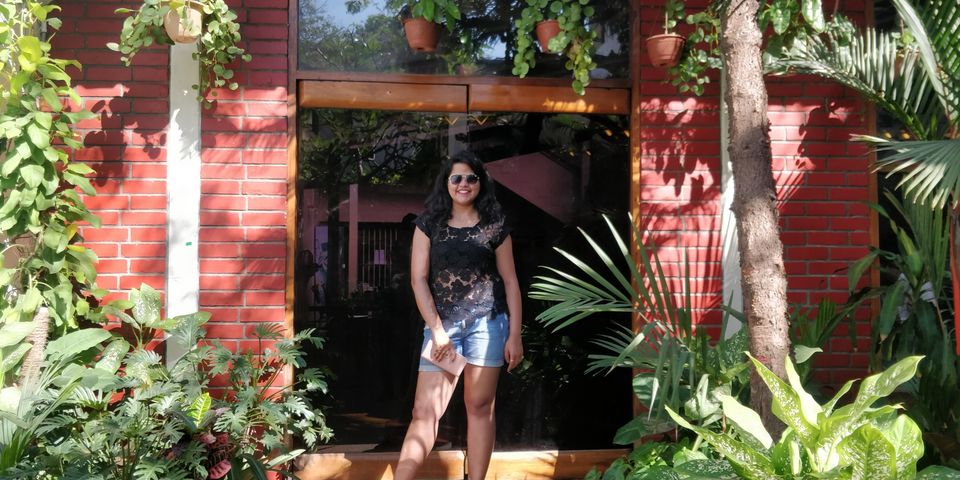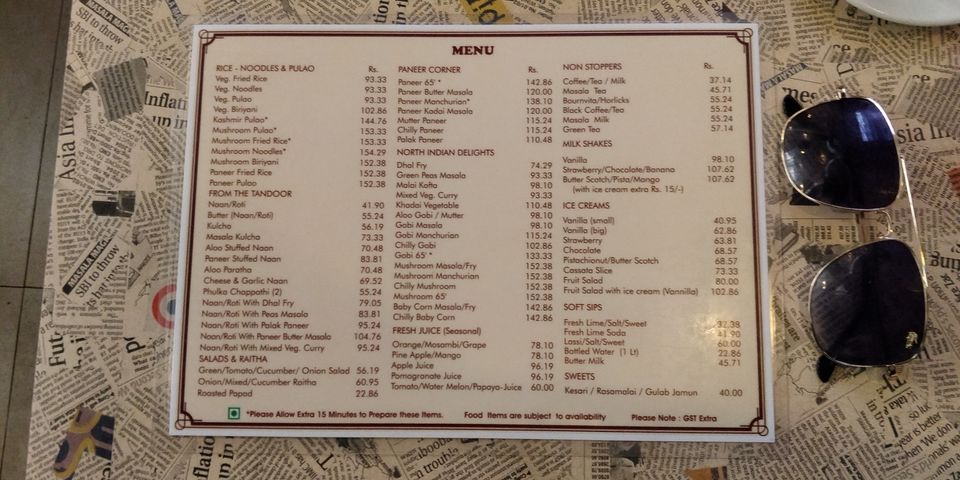 Closer to suruguru lies the Immaculate conception cathedral.. A 300 year old church is one of the unmissable sights of union territory..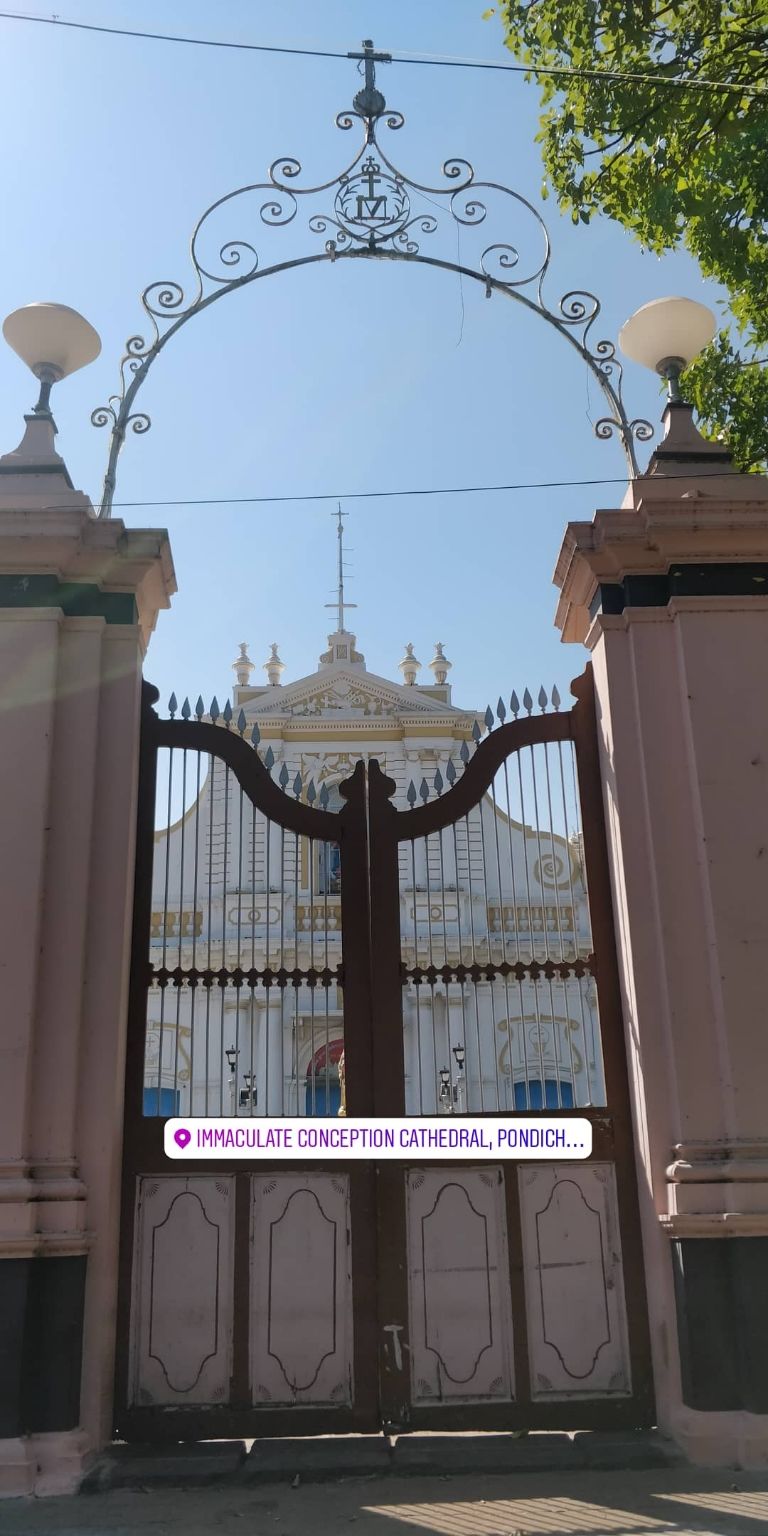 Don't forget to dive in some amazing ice cream experience at gelato factory...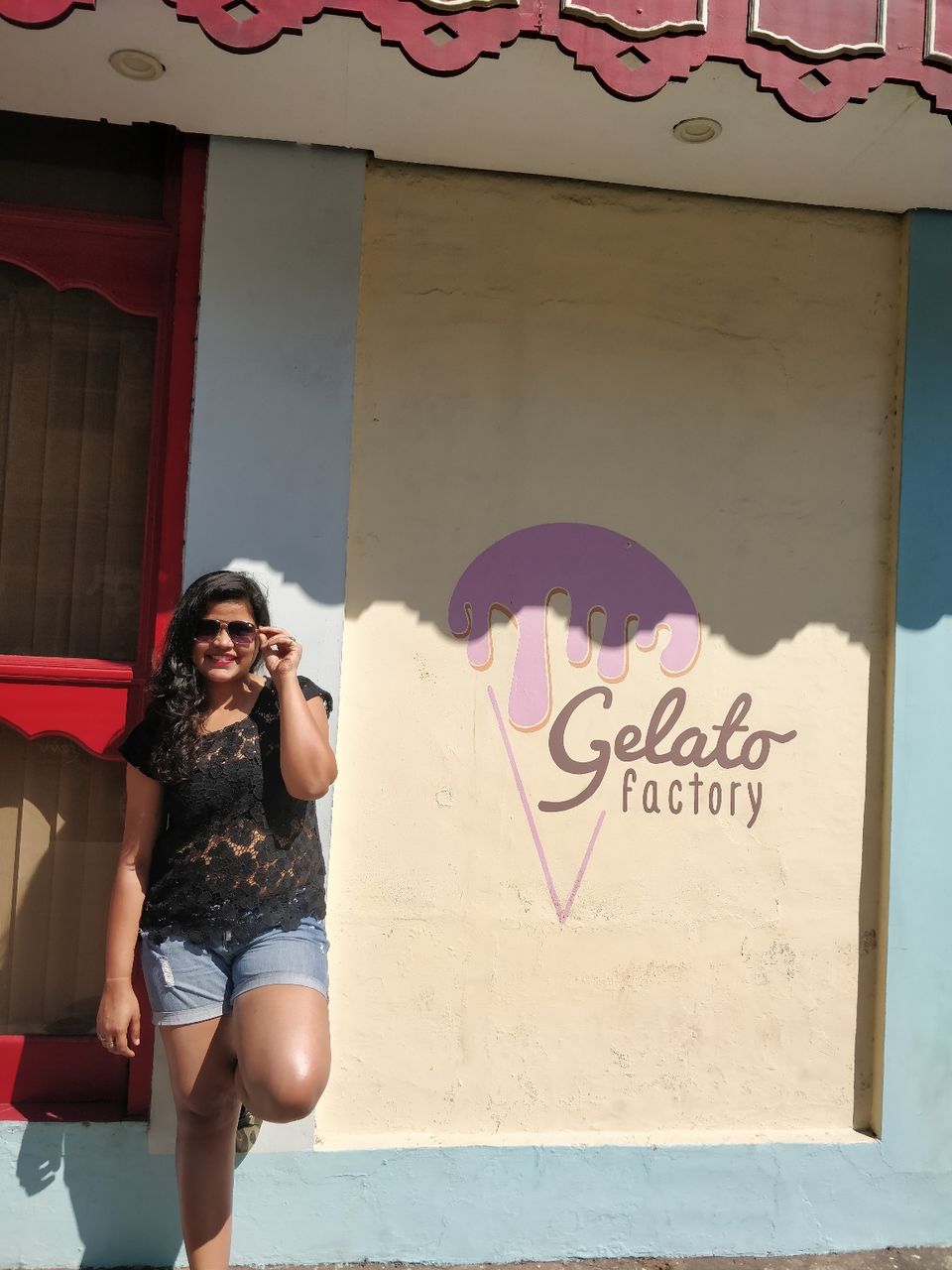 Up next we went for Aurobindo Ashram.. The sir Aurobindo Ashram is a spiritual community located in Pondicherry, which follows the spirit of general spiritual awakening and aspiration in mankind..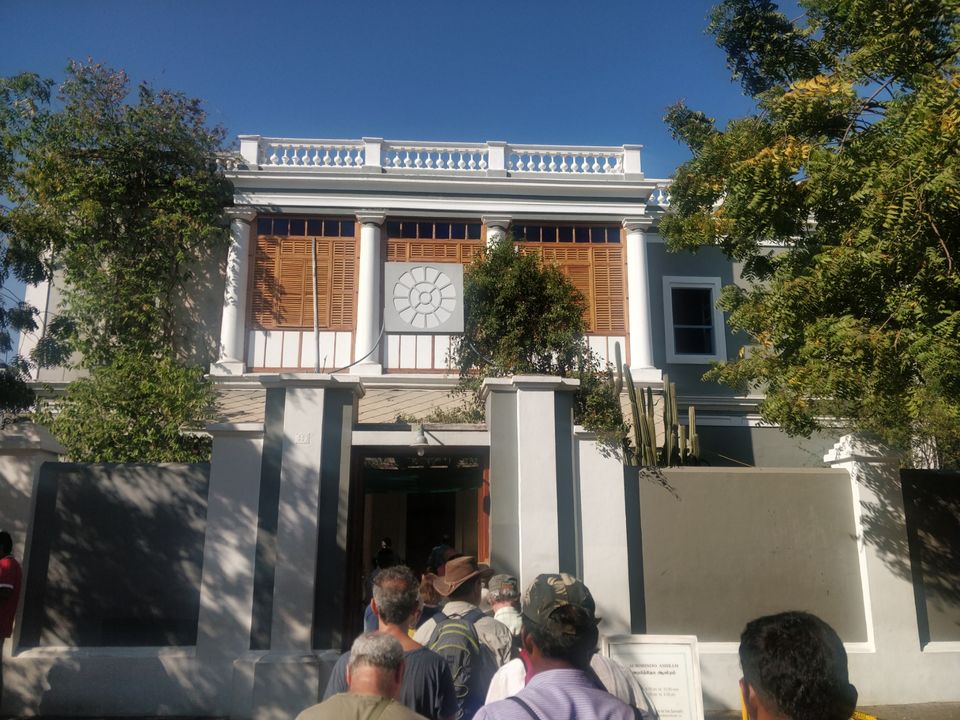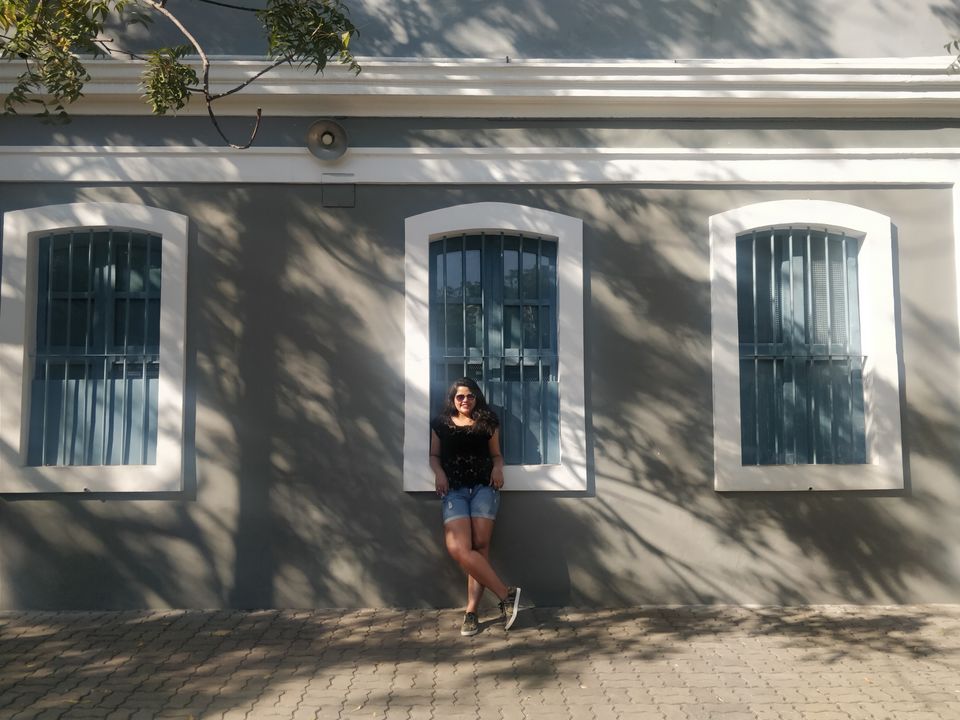 On the street closer to Aurobindo Ashram lies a cafe dilliwala 6 which can definitely enrich your taste buds for the north Indian food cravings.. with some funky interiors and great shakes on their menu this place speaks balance..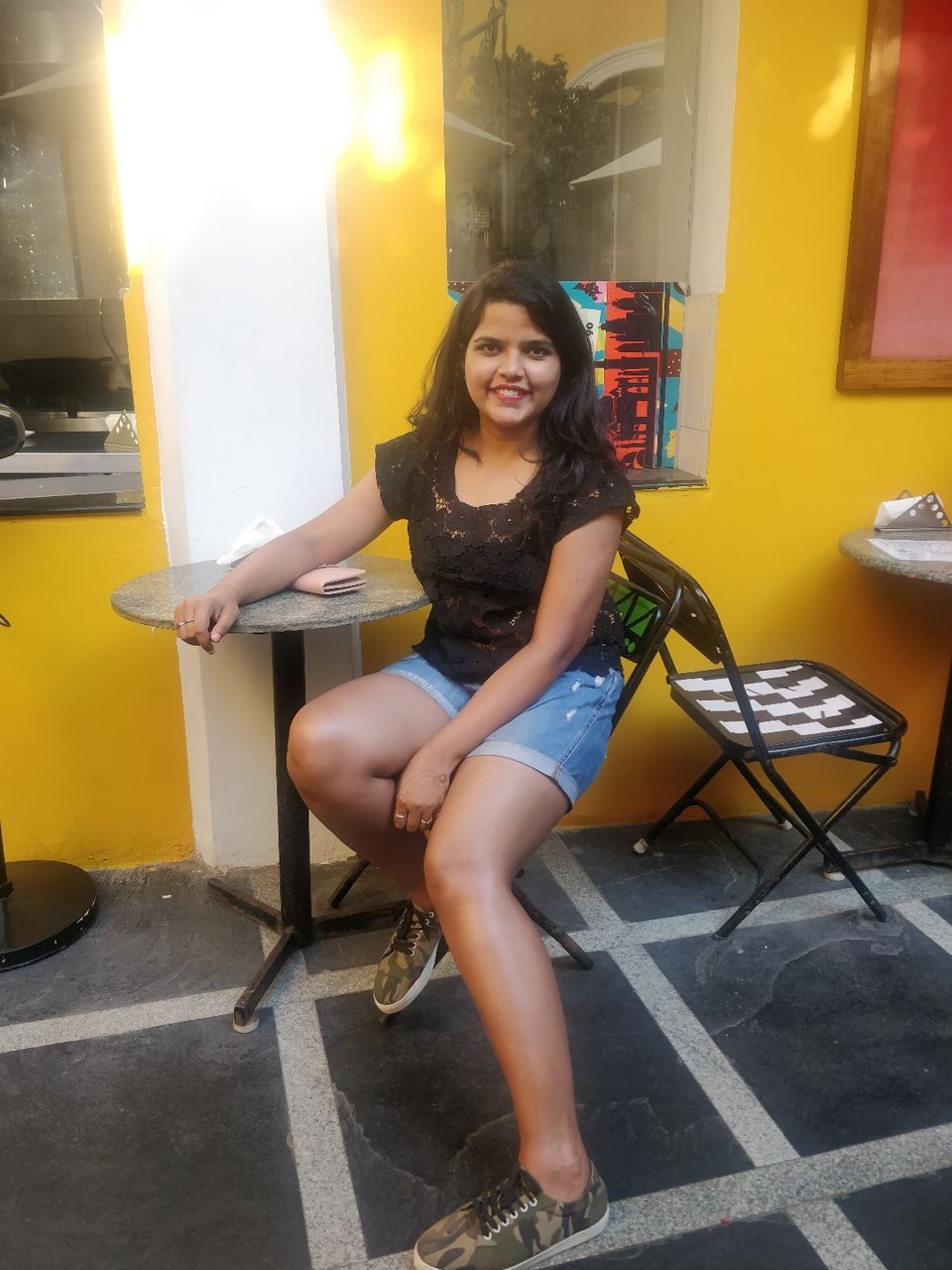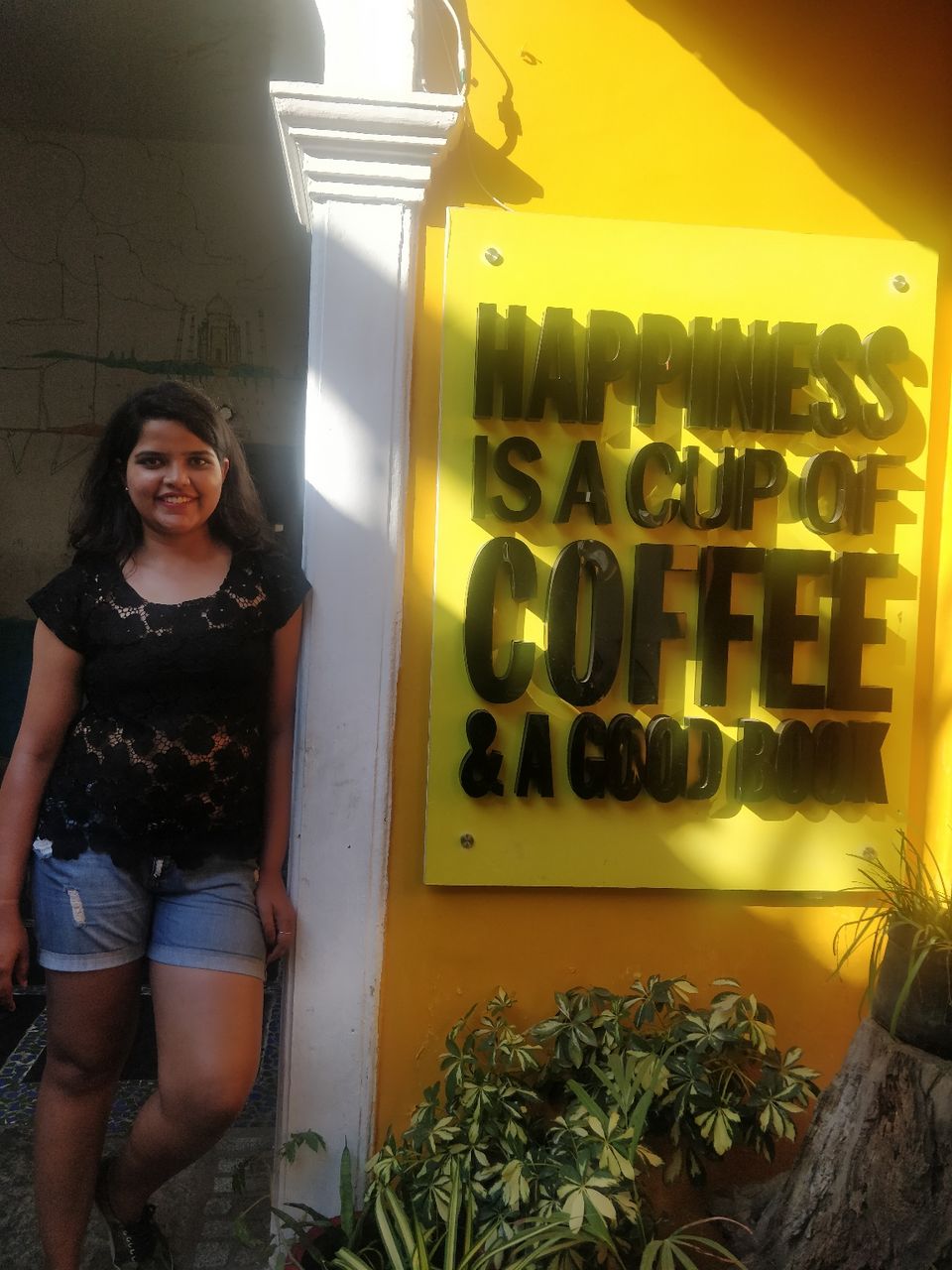 One can stroll around the french colony with vibrant colors and magnificent doors giving a perfect vibe and background too for your perfect postcard picture...
An evening walk on ECR road along the rock beach calls for a perfect day end... A seaside promenade runs along bay of bengal and passes several statues..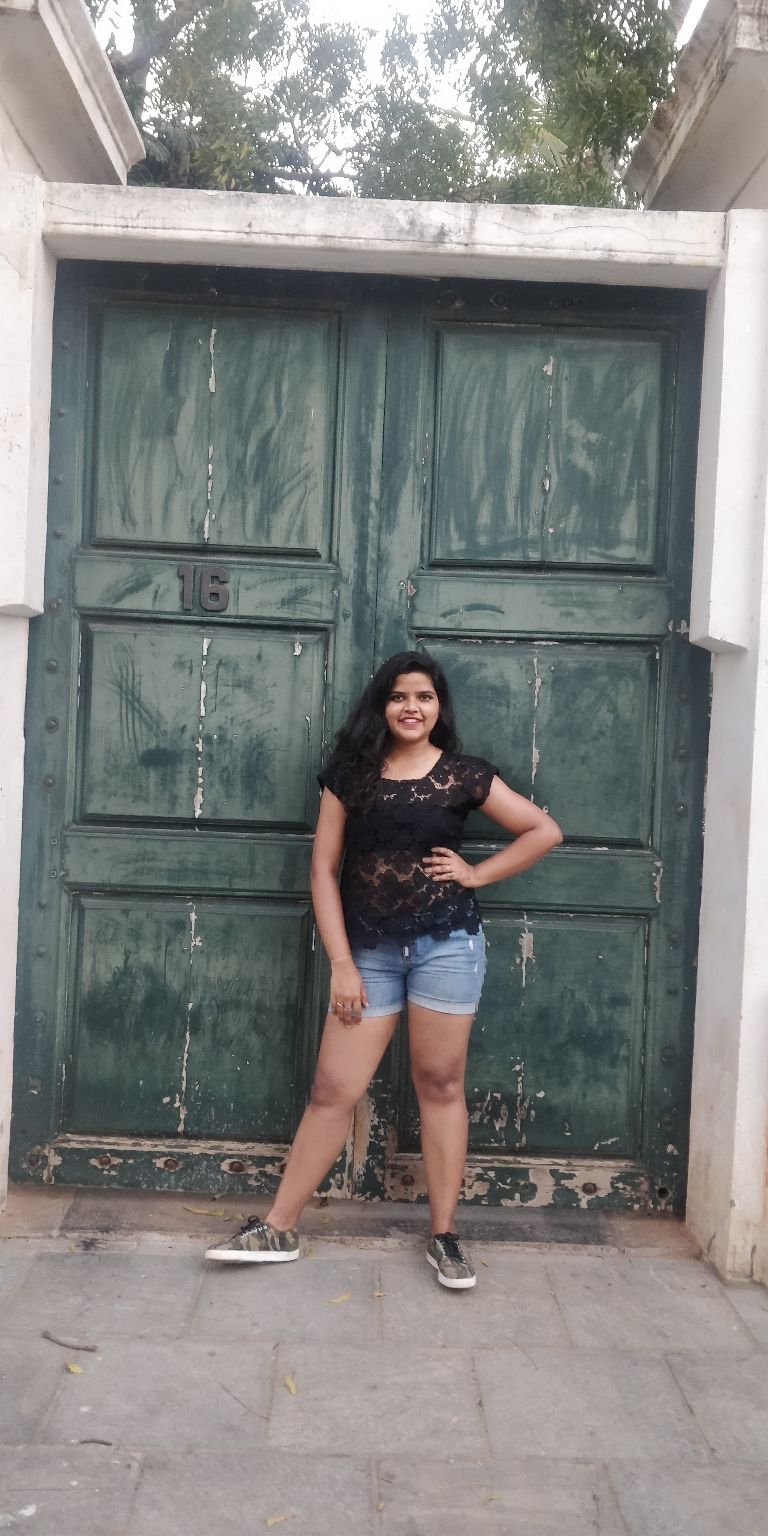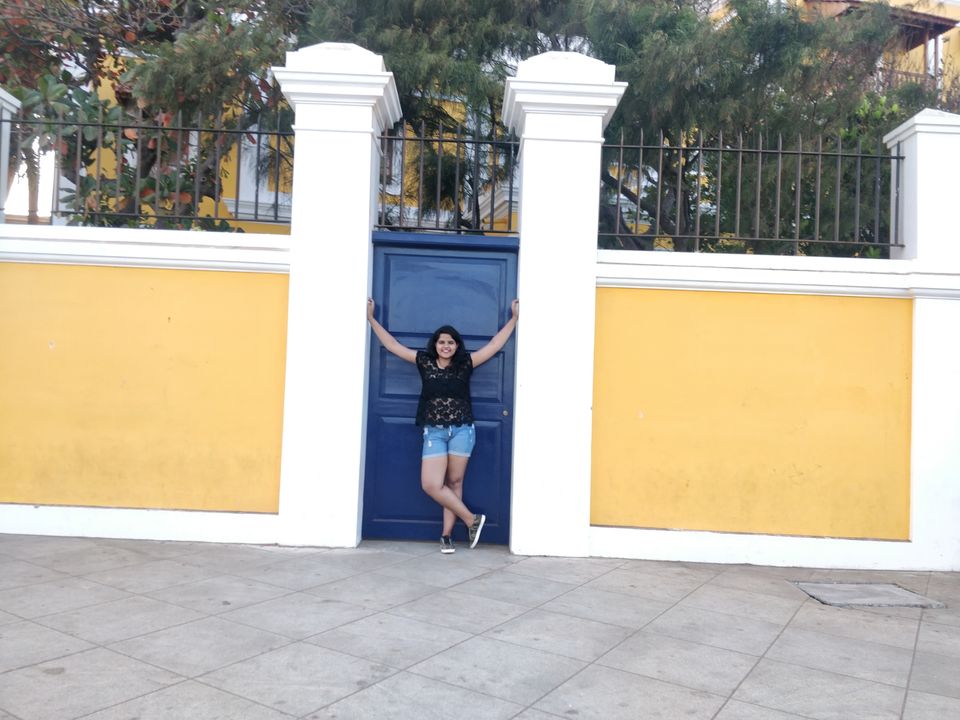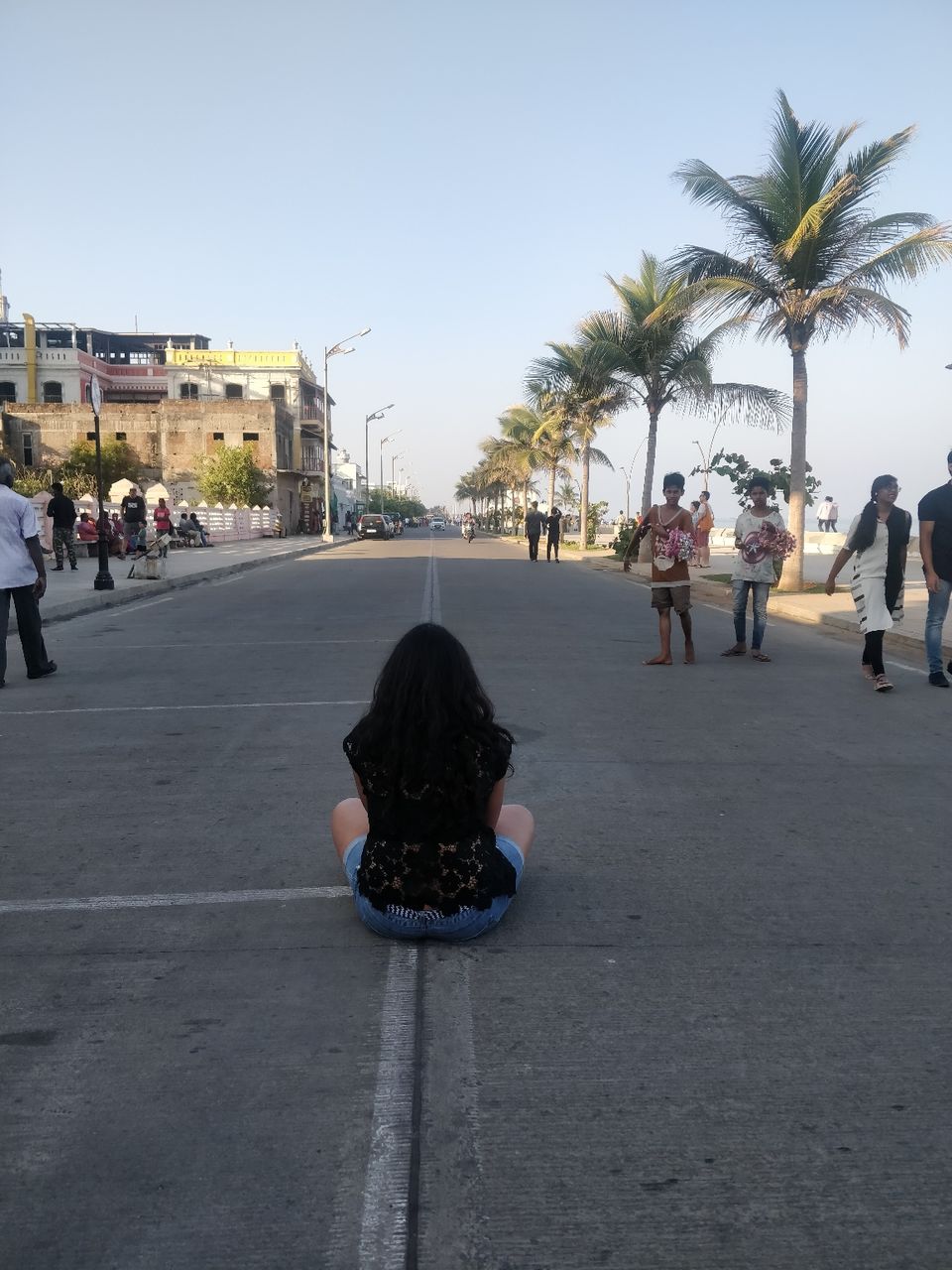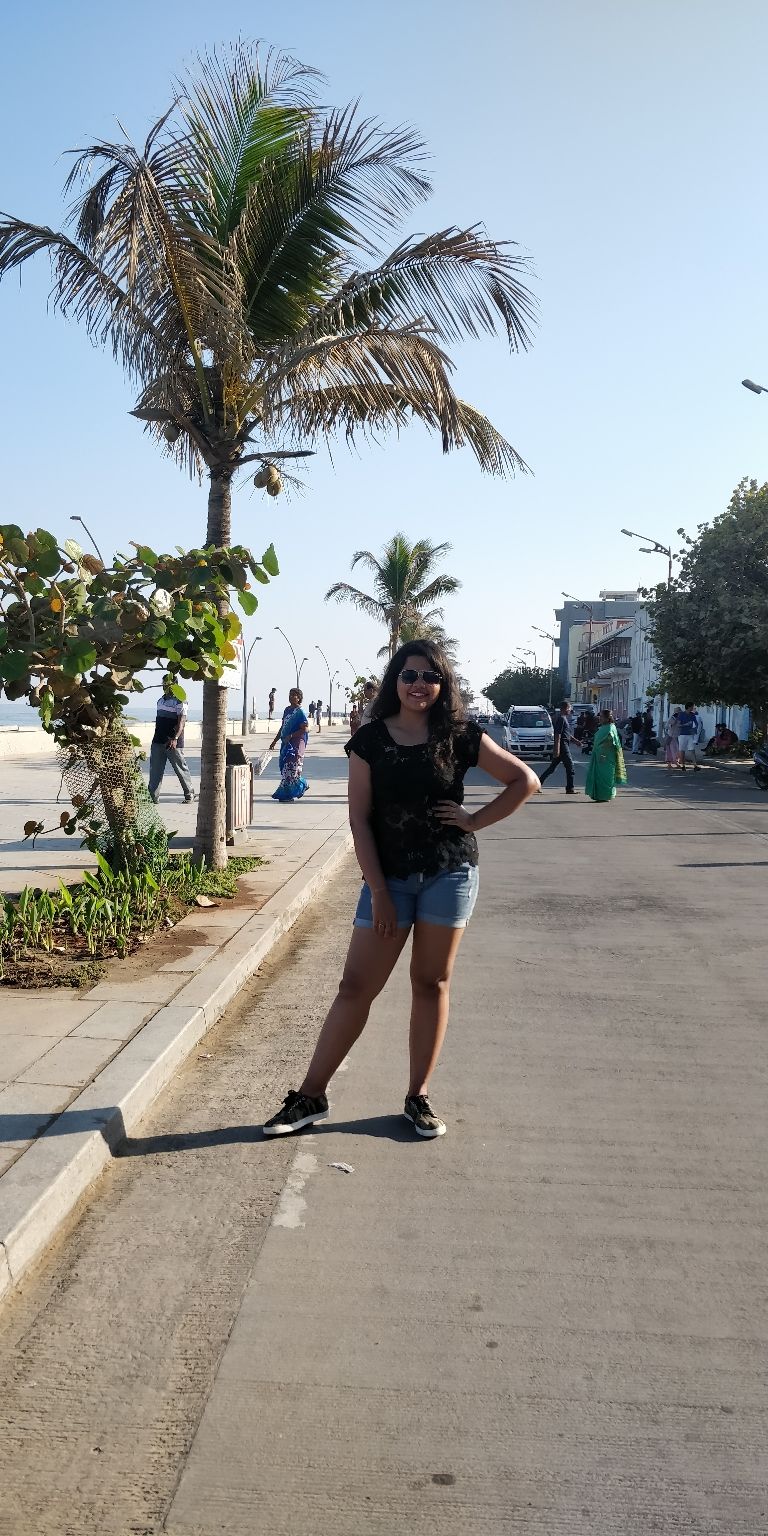 You will encounter Mahatma Gandhi statue started surrounded by eight exquisitely carved monolithic granite pillars which were brought from ginger fort..
Square in front of Gandhi statue with beautiful wall arts is referred as Gandhi thidal, play host to various cultural and musical activities throughout year..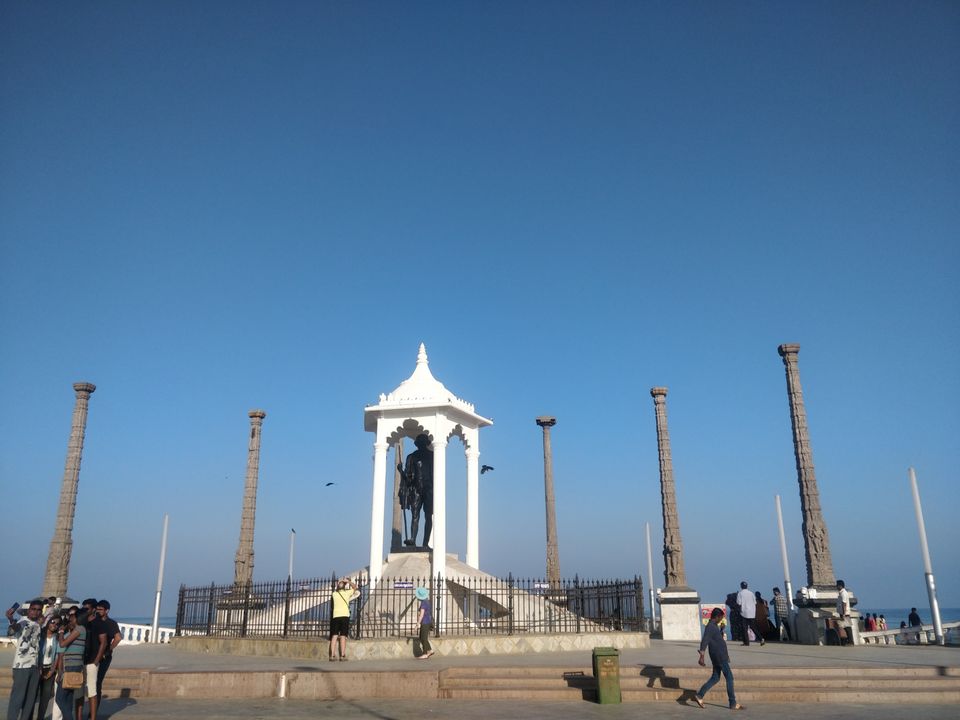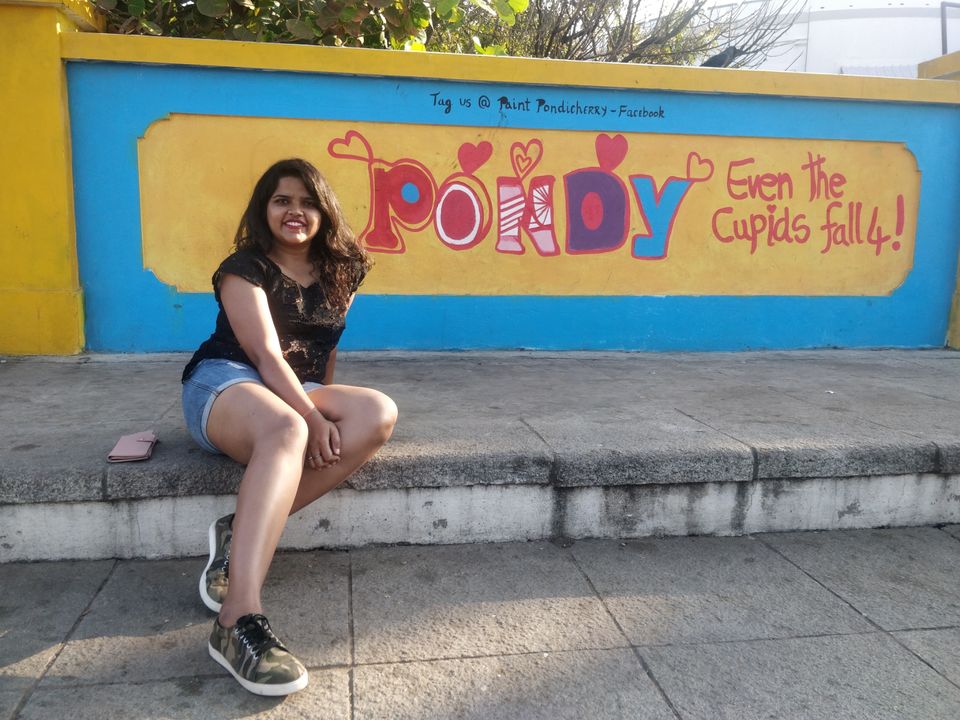 Right ahead of it lies the french war memorial dedicated to residents of french India who died for the country during first world war..
Towards the road end lies the Duplex statue representing a man of commanding stature.. there are two statues one in France and other in India...
One can sit along rock beach rock beach witnessing the mighty Waters of bay of bengal..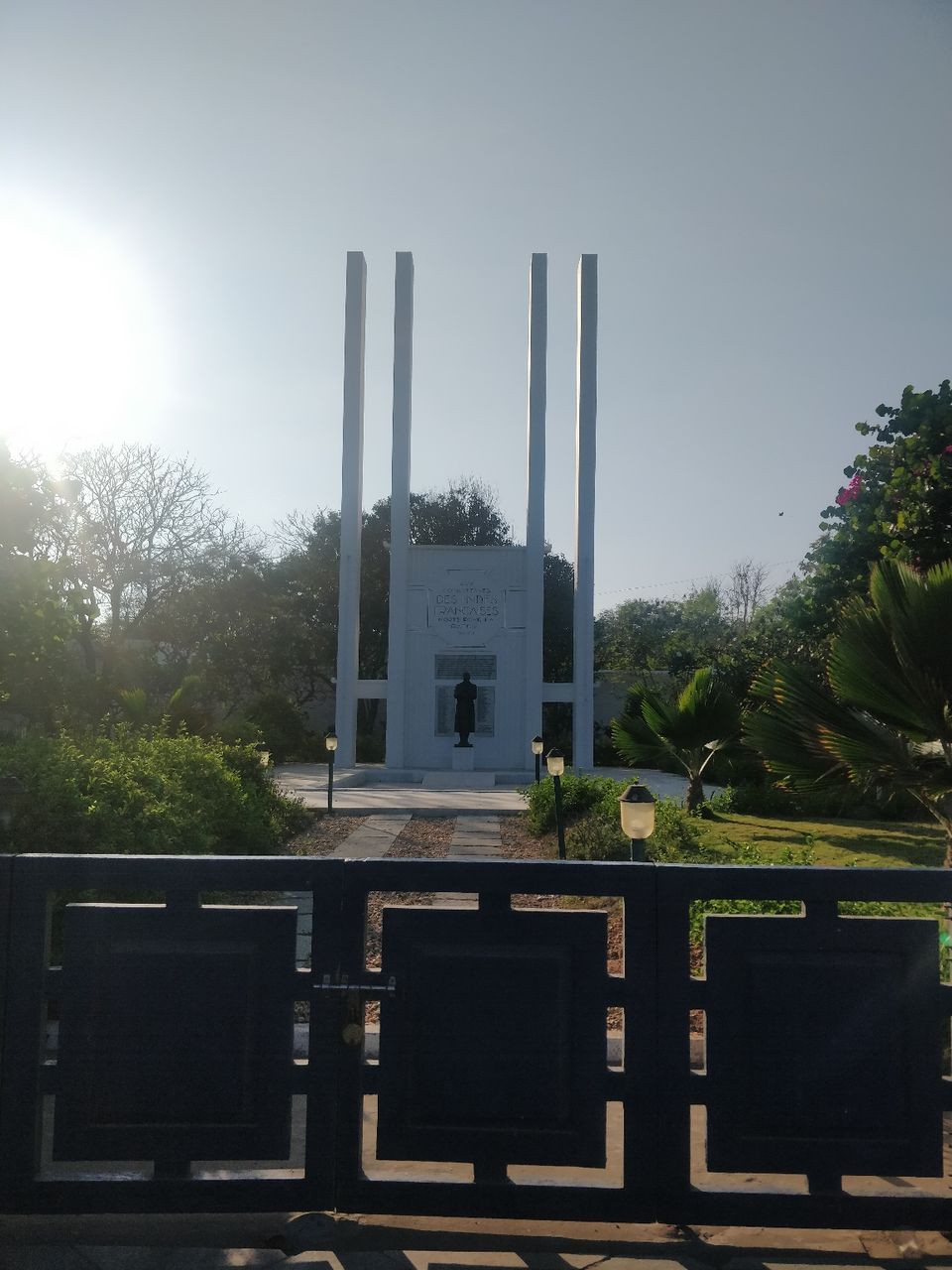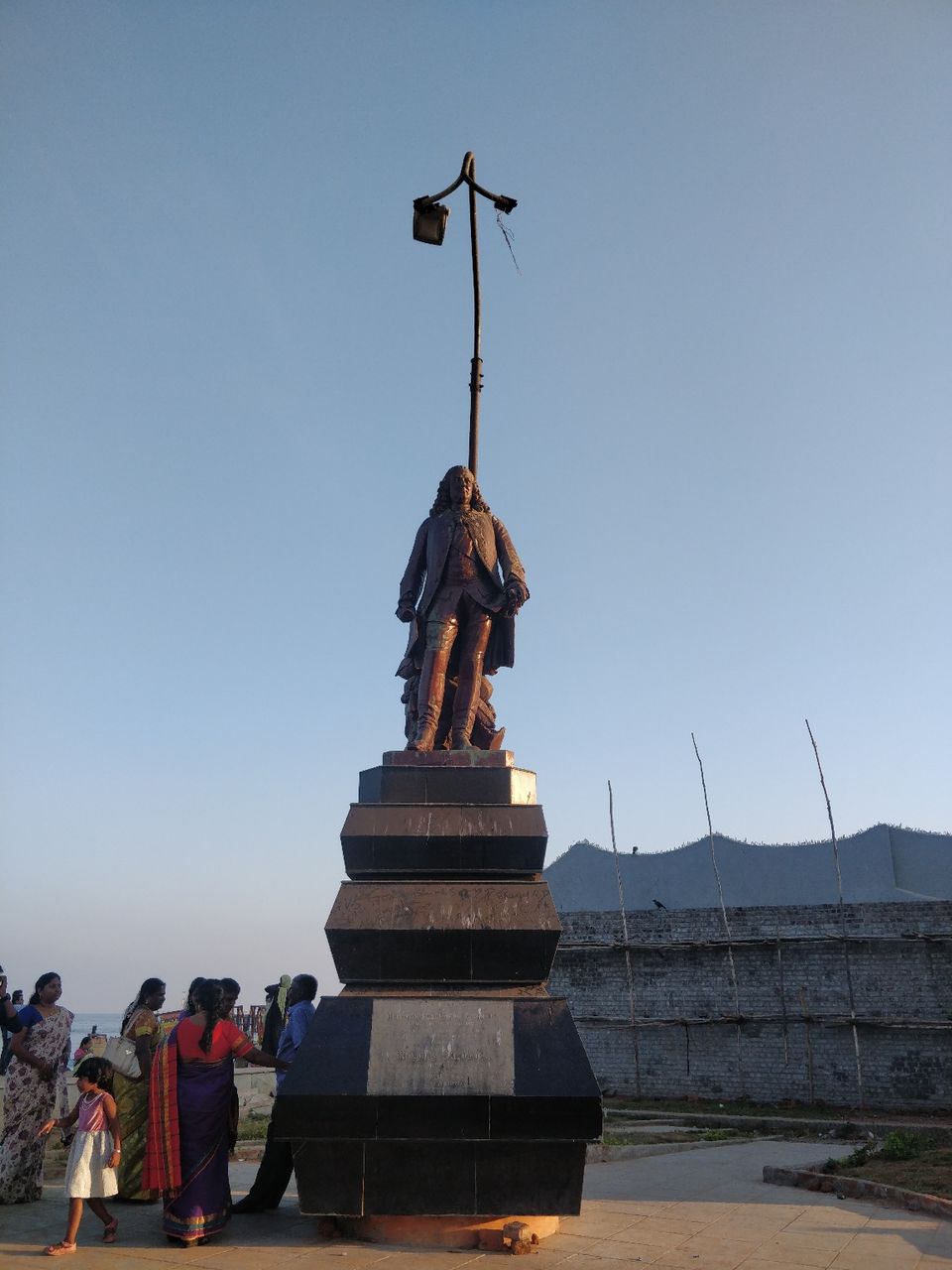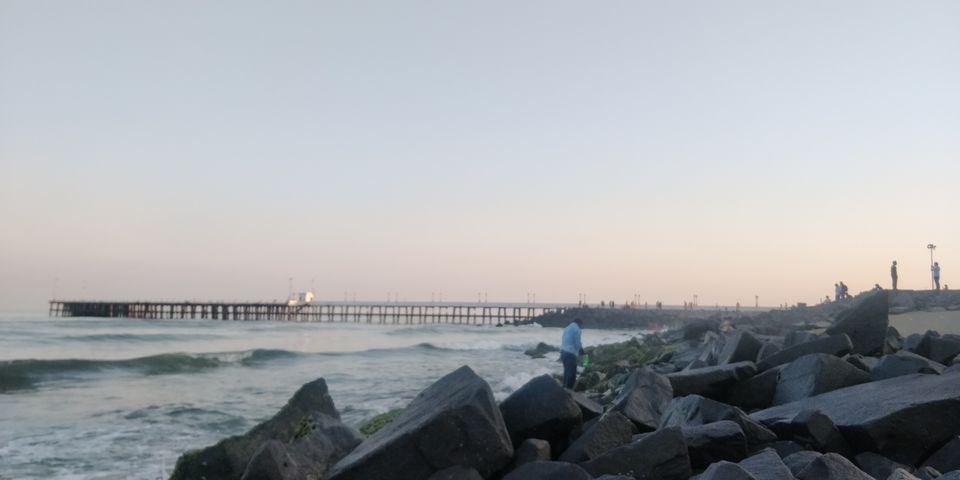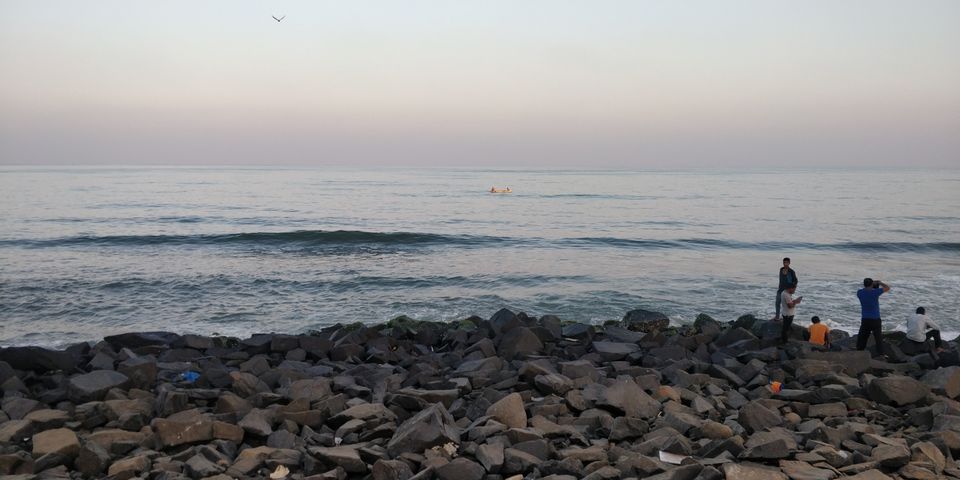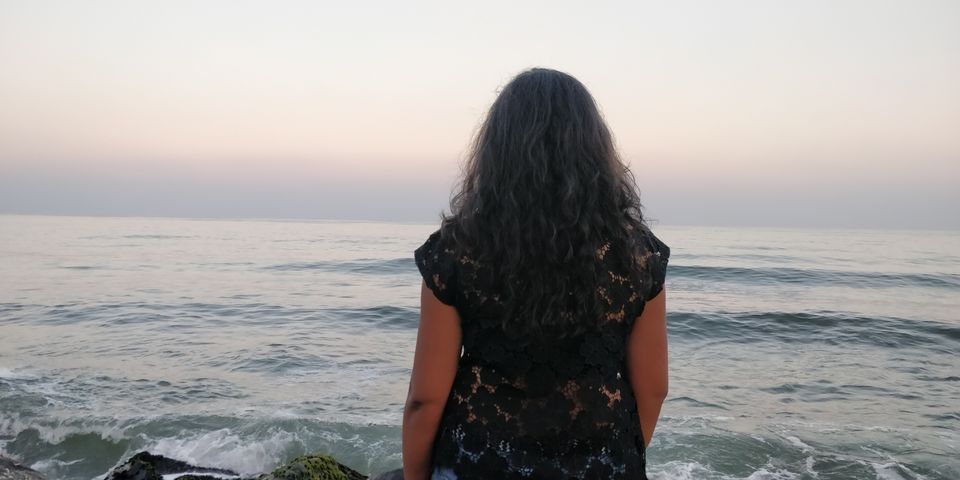 Next it was we went to cafe xtasi, a heaven for pizza lovers, apart from being a pizzeria, they also serve some awesome pasta, mocktail and starters too..
With this we called off the day two...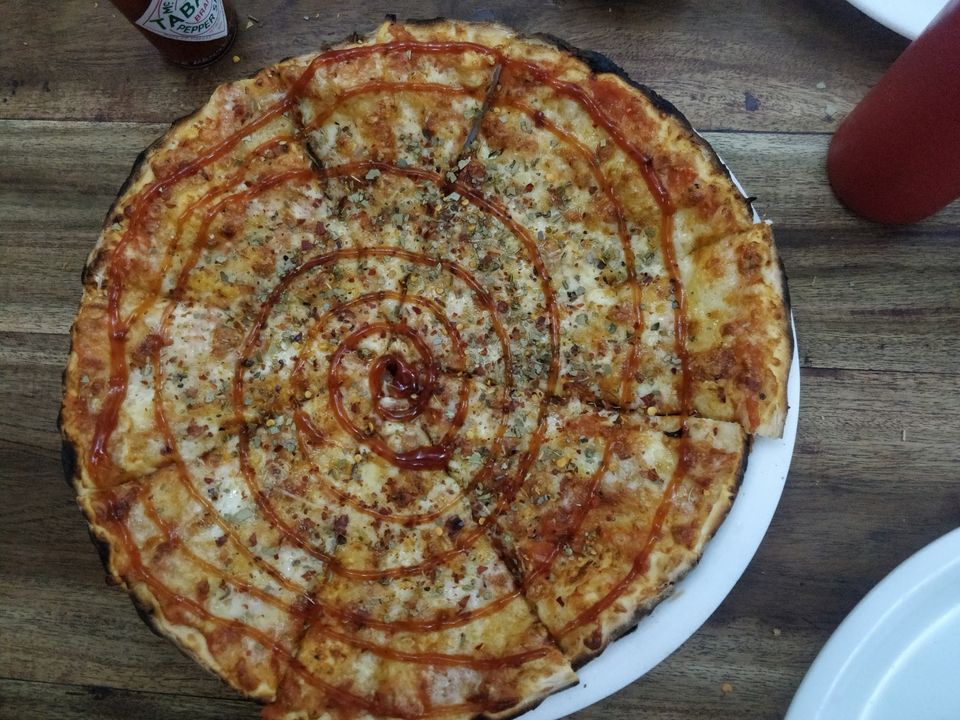 Waking up to another day we headed towards the sacred heart of basilica Catholic church with glass panels depicting events from the life of Christ.. This 100 year old church is definitely worth a visit in pondicherry..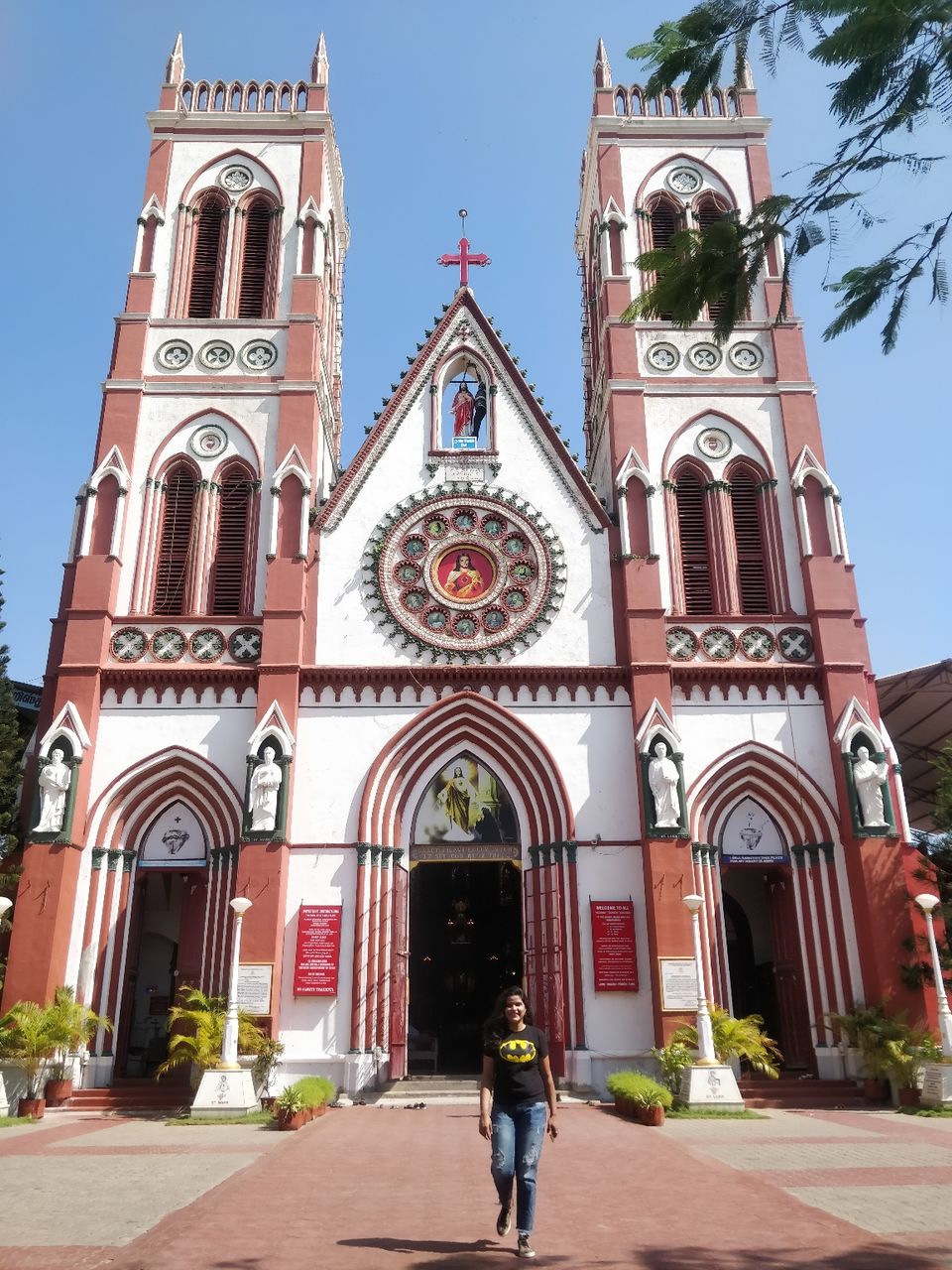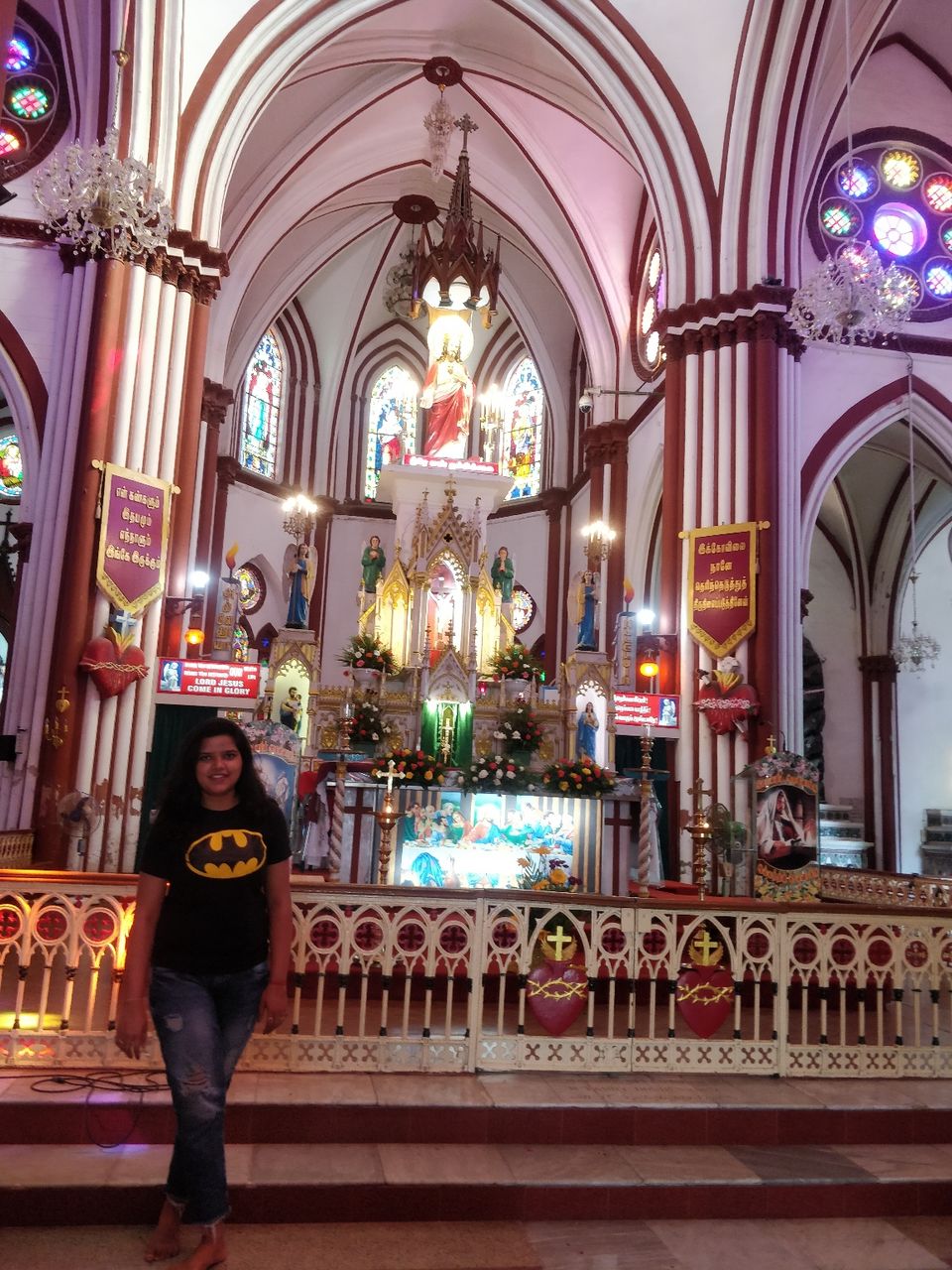 Moving ahead it was time to visit Foyer du soldat, a place which is a significant effort to keep alive the memories of war, a tribute to the soldiers of the world war..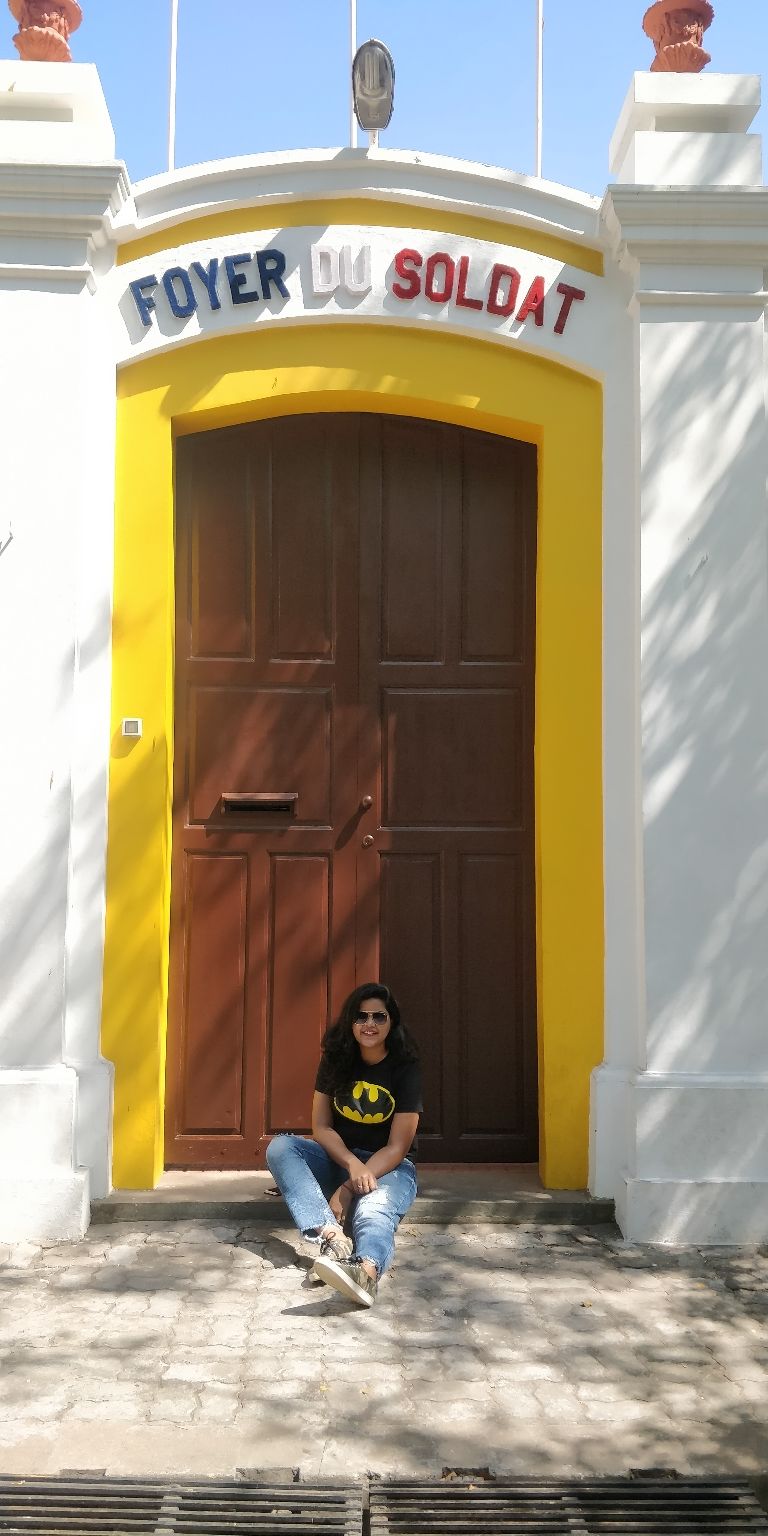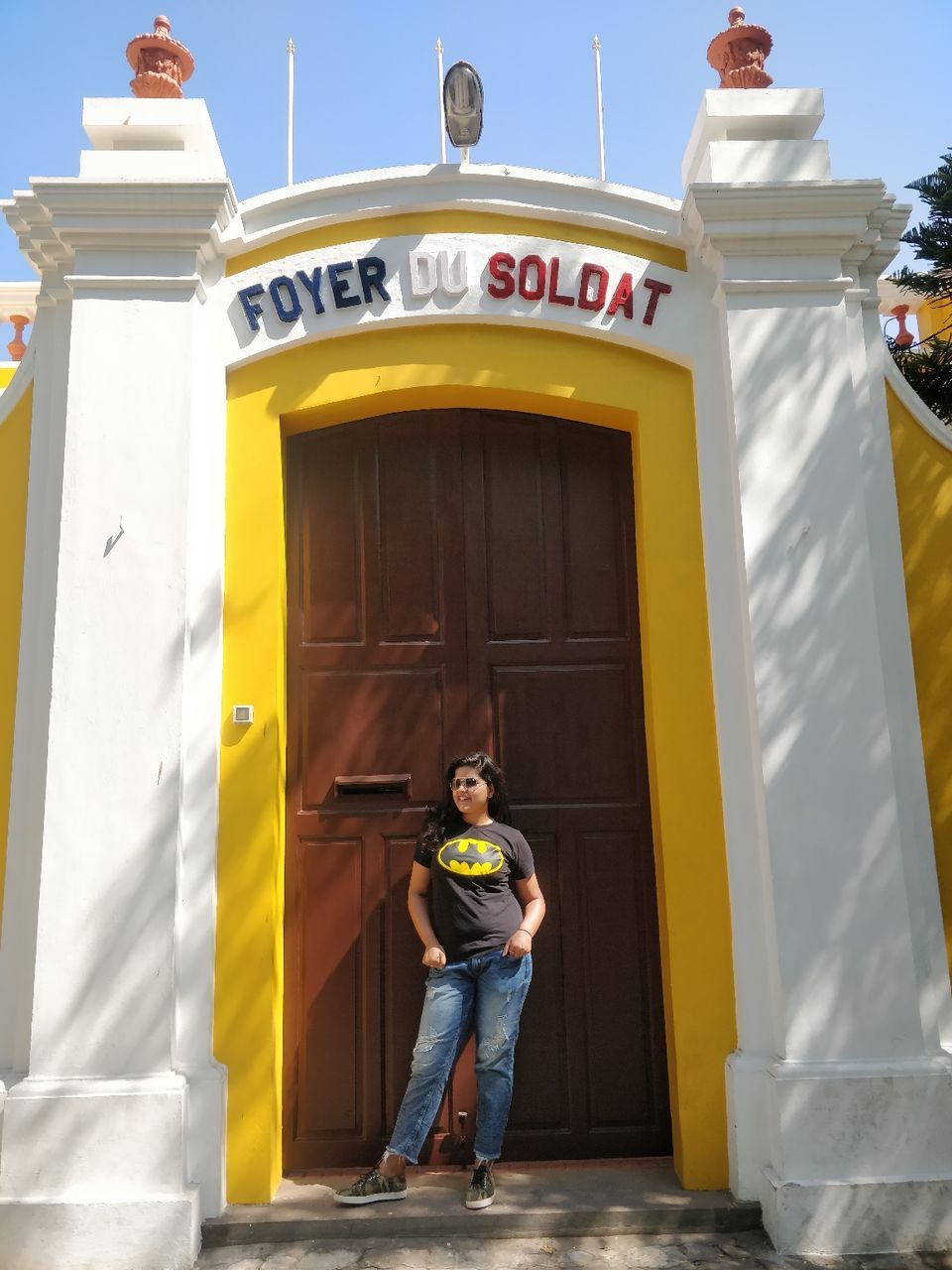 For a quick breakfast we headed towards much talked over cafe Des arts.
The 19th century building filled with colonial furniture, beautiful wall art and a menu of french classics..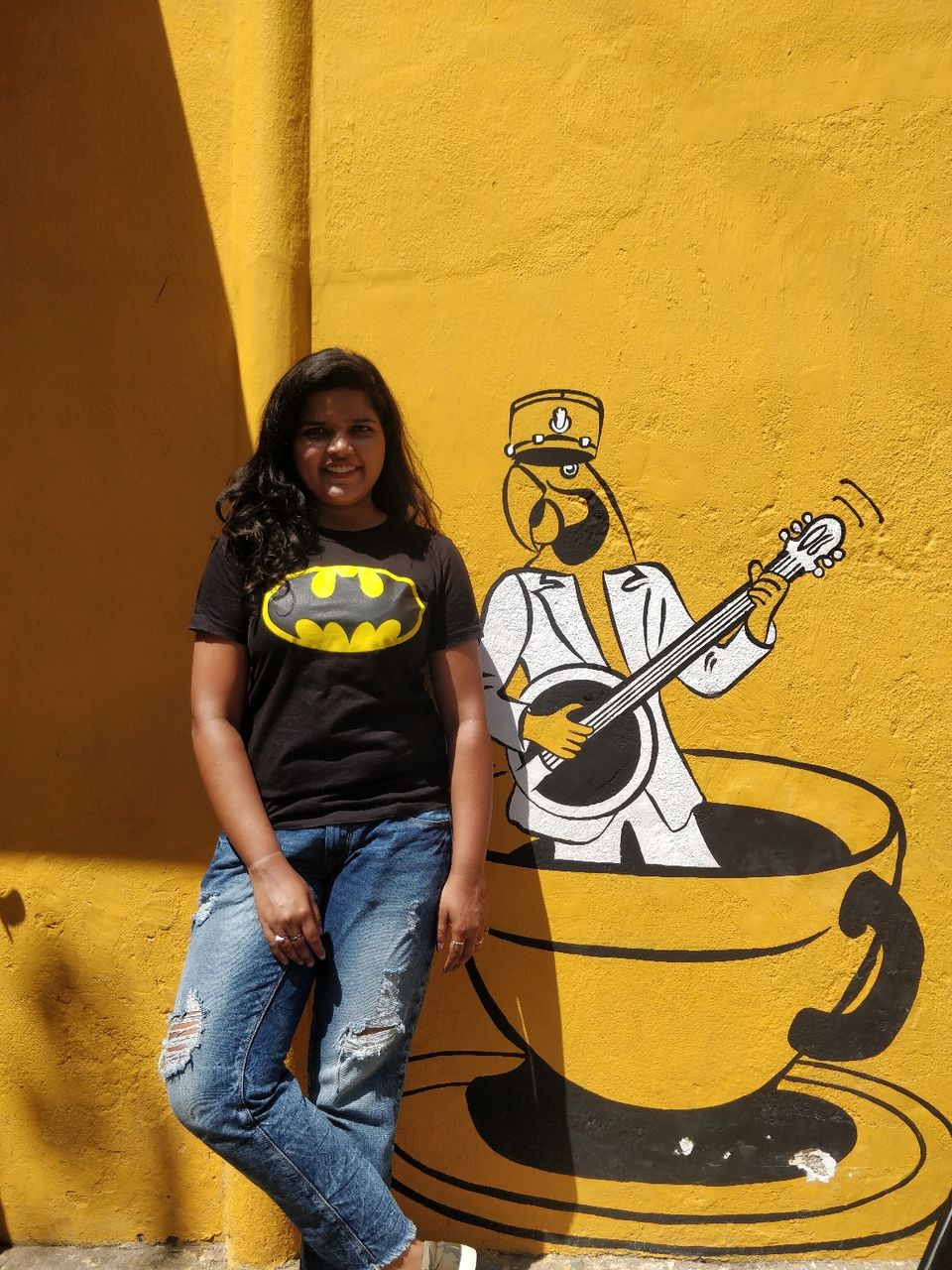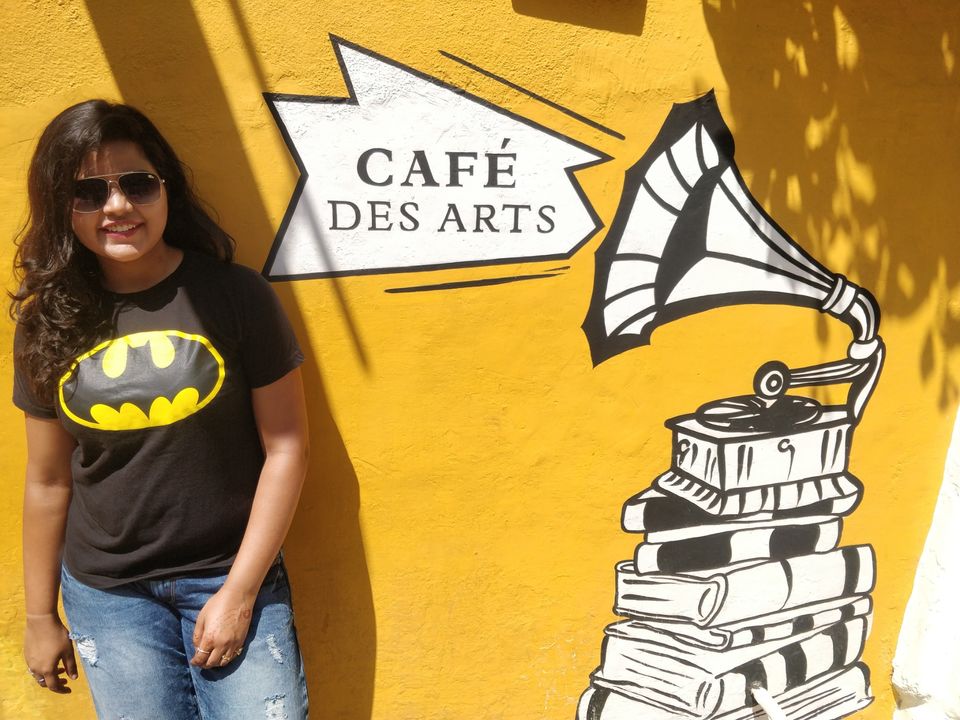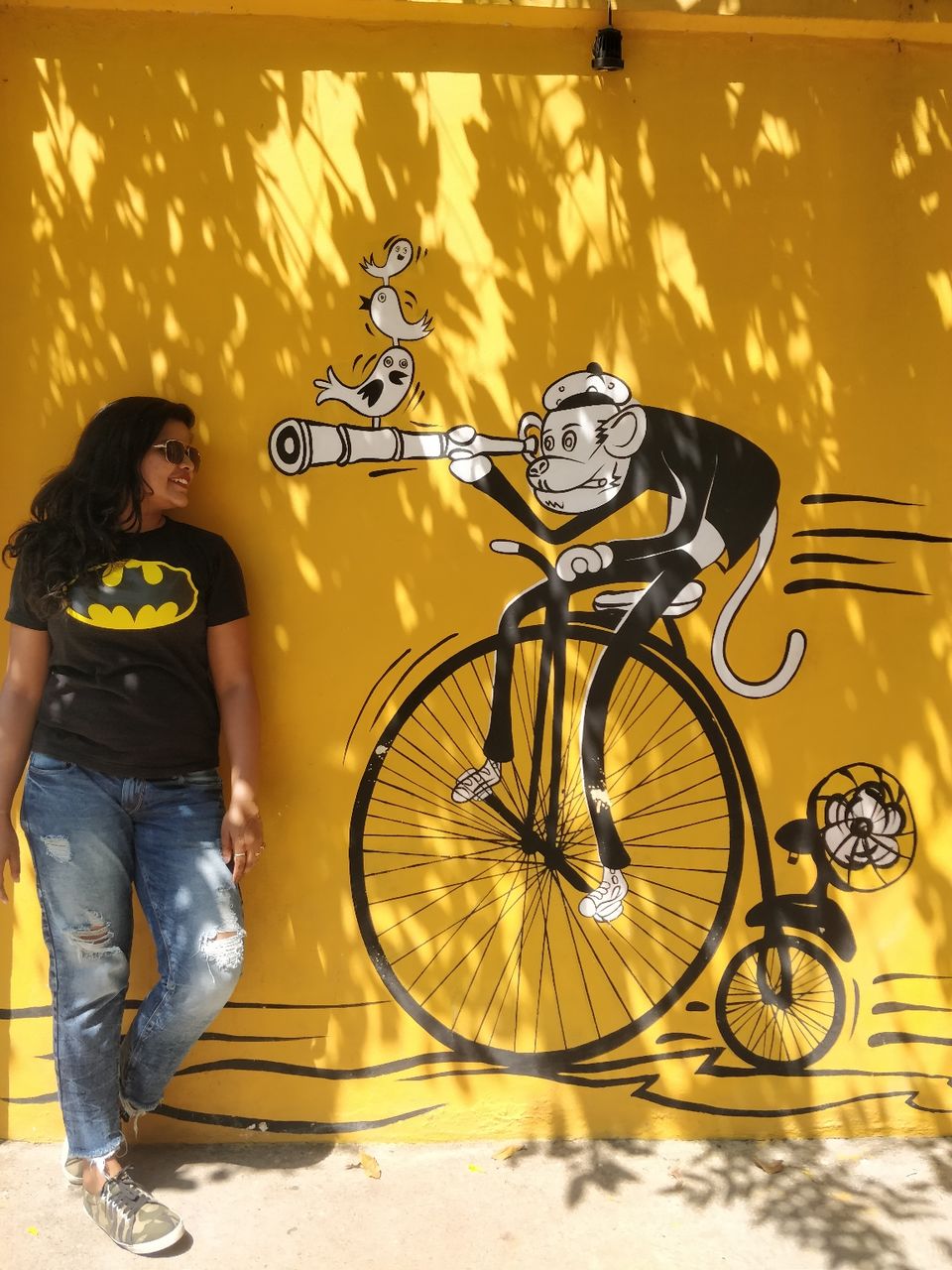 After spending two and half day in pondicherry we called off our trip to this french white town by drolling over some deserts from the much talked off bakers street...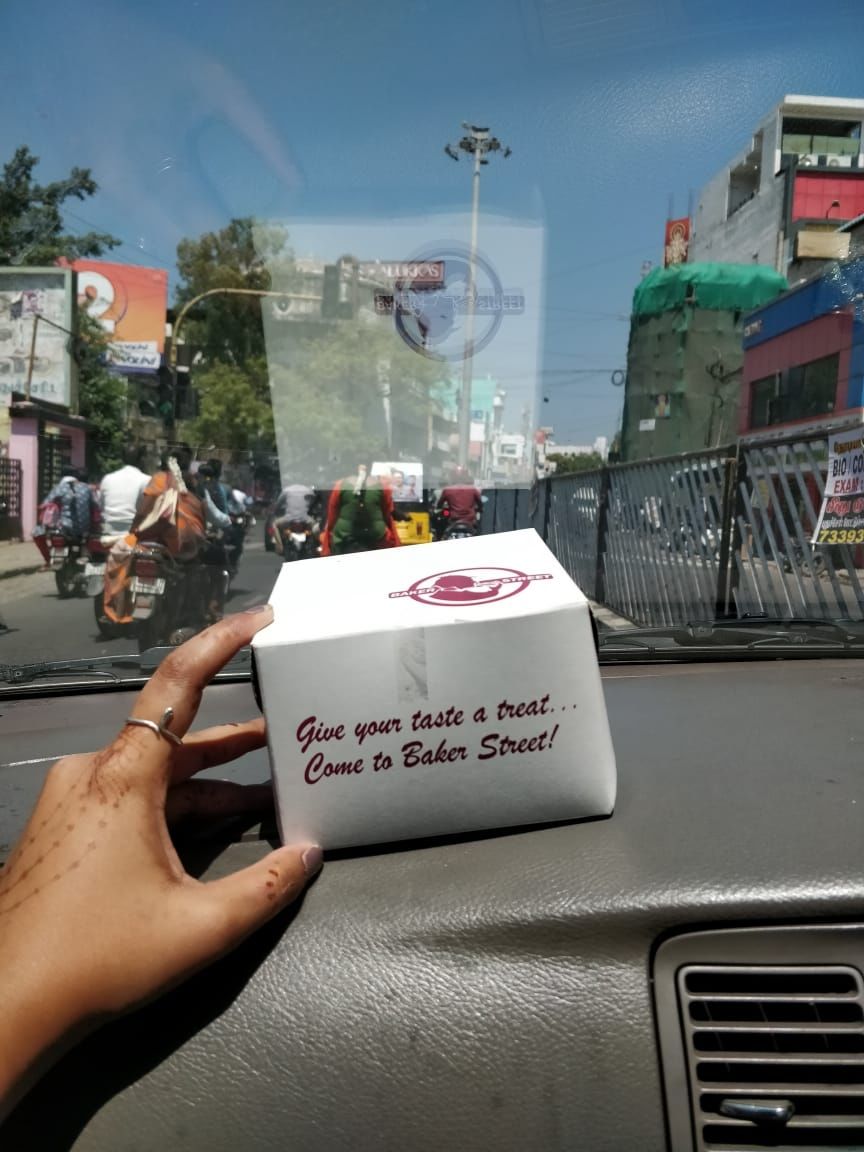 Giving time a break says off the pondicherry tourism slogan, that's what everyone needs to do when in pondicherry.. laden with beautiful flowers on the colorful walls or just the beautiful art across the street. Nothing can bring you happiness equivalent to what you will get by just walking around the streets of this beautiful white town...