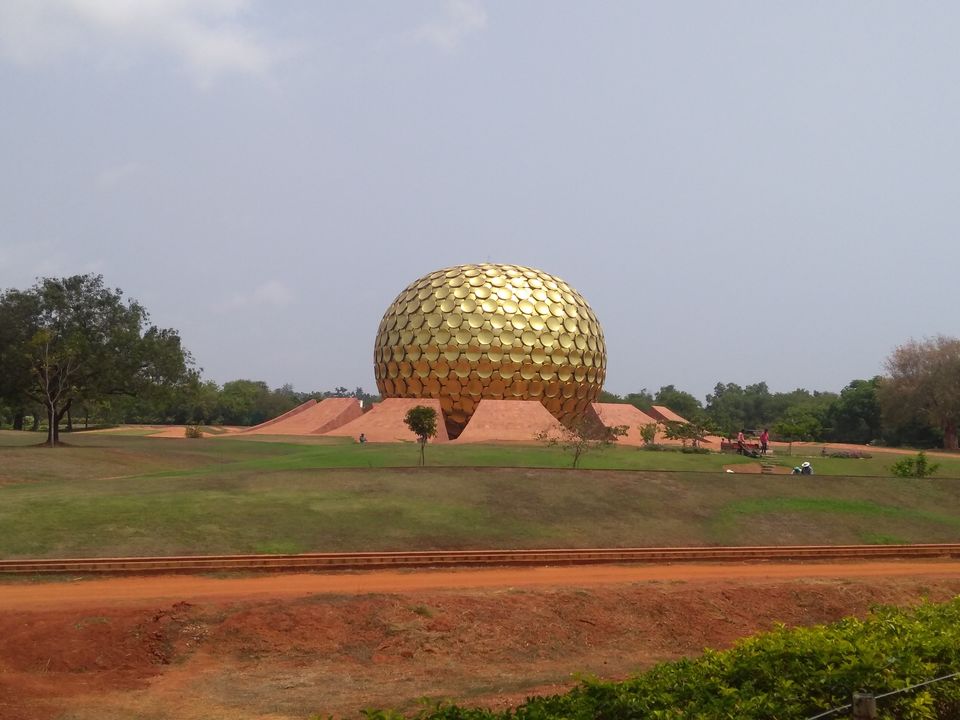 Two travel crazy buddies-Me and my college bestie decided to explore an unknown destination and finalised Pondicherry.
After booking flight and hotel, we then booked a cab from dropmetaxi.in to travel from Chennai to Pondicherry. There are direct flights to Pondicherry as well, but we flew to Chennai as we wanted to cover Mahabalipuram. It takes 3-3.5 hours to reach from Chennai. Our stay in Pondicherry was for 2 nights 3 days.
We did bookings almost 1.5 months ago, so as save on flights and hotels.
We started with the group of Monuments at Mahabalipuram-ancient sculptures and wonderful stone architecture. Its an UNESCO World heritage site. These are built during the Pallava dynasty in the 7th century. Ratha Temples, Shore Temples, Pancharathas, Arjuna's Penance, Tiger caves & other such huge monuments just fills you with awe. So anybody who loves architecture and history, this place will never ever disappoint you. After seeing the monuments, one can Mahabalipuram beach- a sandy beach offering few water sports.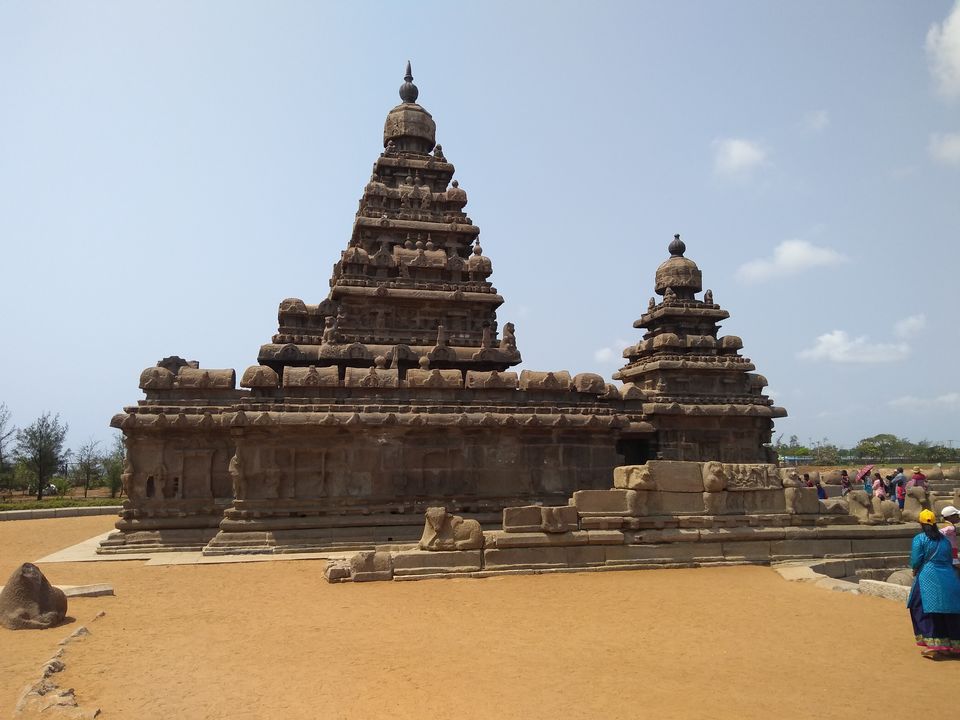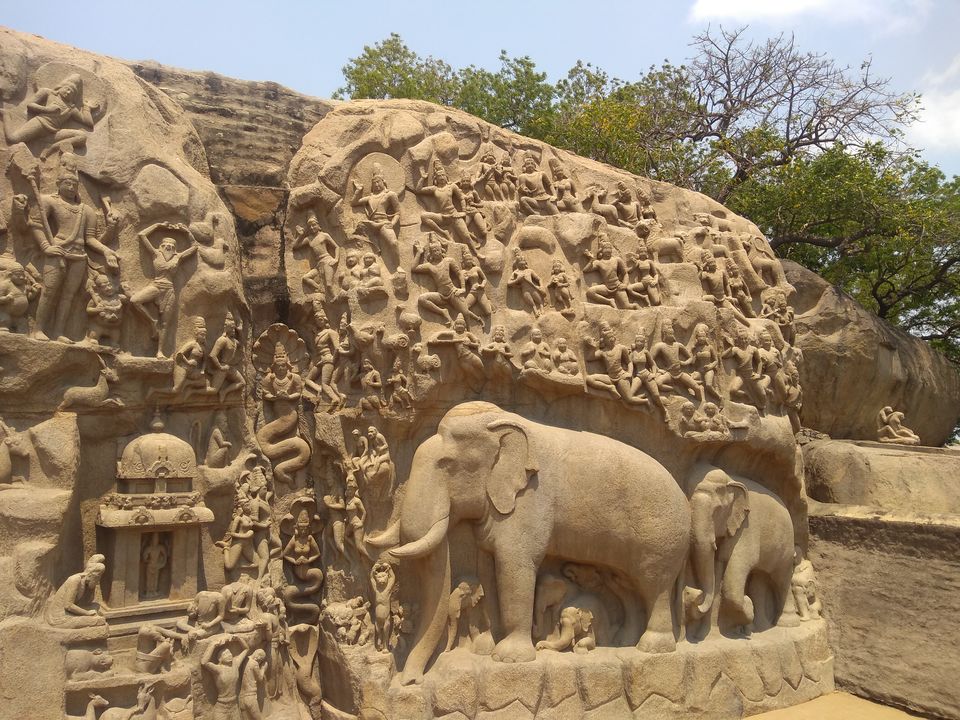 After reaching Ginger hotel and relaxing a bit, we figured out the mode of transport for sightseeing. We rented a bike for 2 days from the local vendors. There are multiple shops who offer bikes and cycles on rent. Rickshaws here charge almost double so we totally avoided that. Starting with Sri Aurobindo Aashram, then roaming around the colourful streets of Pondicherry, we finally landed up at the Serenity beach - a bit isolated and approx.10 kms from main town. Famous for fishing and surfing, it offers serene ambience and calmness.
Suggested by a friend, we later tried out Coromadal café in the white town. It has beautiful ambience and offers good continental food.
The next day early morning we headed to rock beach to witness the sunrise. The experience was simply amazing. Waves hitting the hard rocks, cold breeze and the rising sun- what a better way to start the day!! After long walks with endless talks and breakfast, we started to our next destination –Auroville.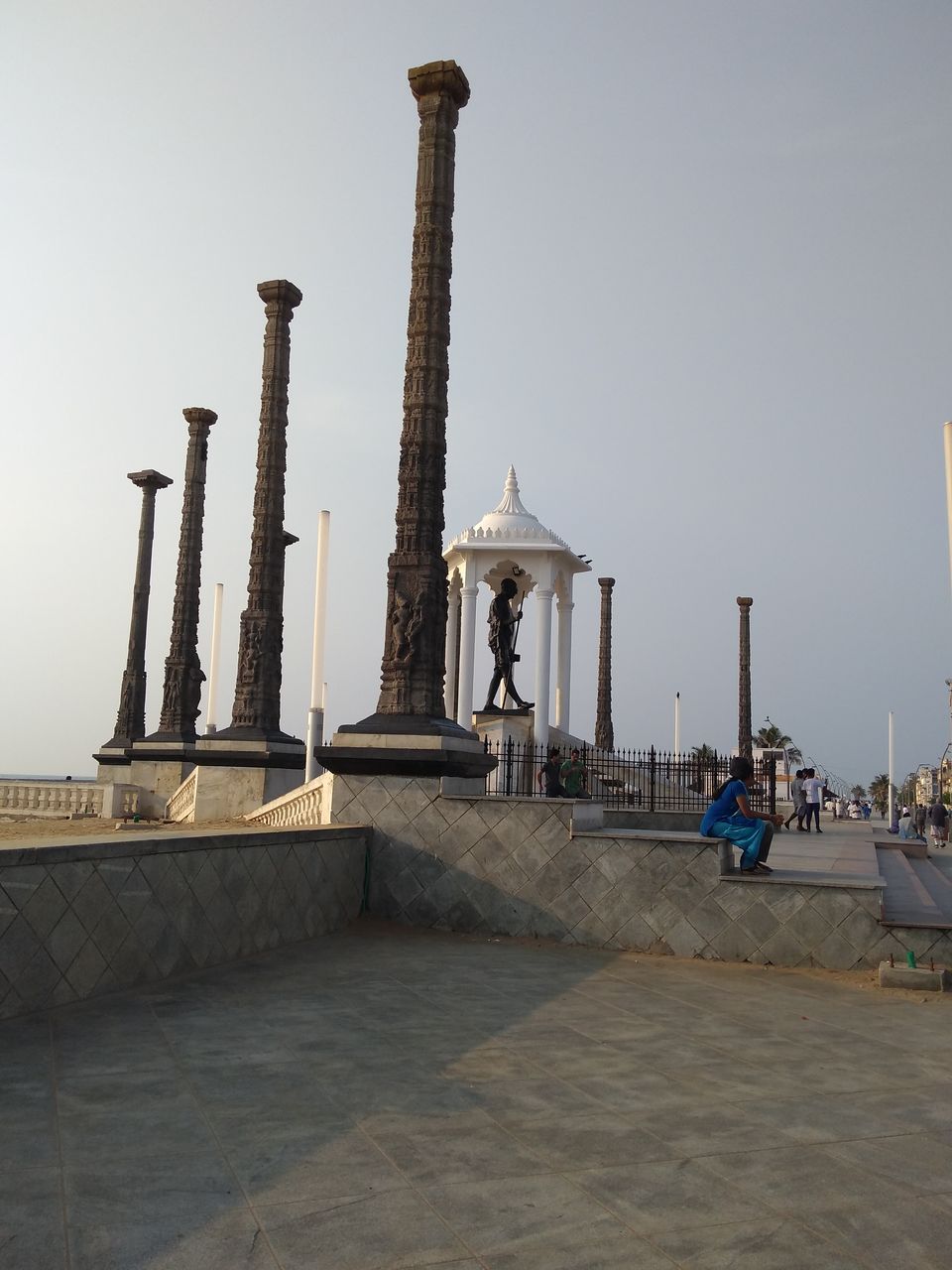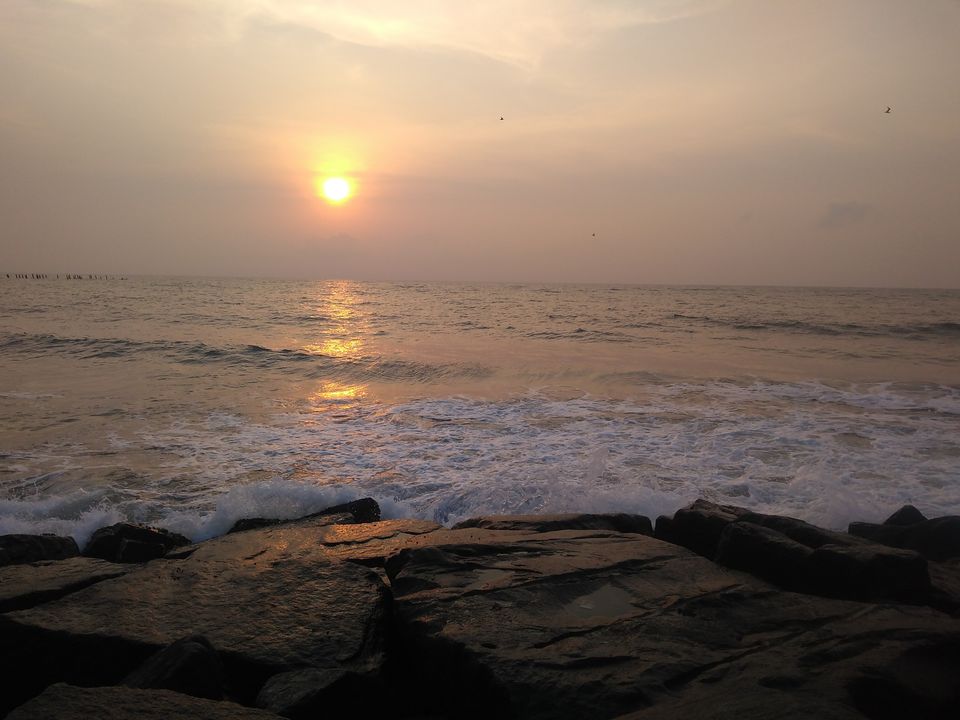 No Pondi trip can be ever completed without visiting Auroville. Its 15kms from Pondicherry. A universal township where men and women from all over the world leave in peace and harmony. The main attraction is here is the Matrimandir. You need to get passes beforehand so as to get in for doing meditation. Yoga & Meditation are widely practised here. This widespread place is totally blessed with nature is an epitome of tranquillity and peace. Other places worth seeing are Auro beach, Town hall, Tibetan centre.
Our next destination was the very famous Paradise beach, about 8 kms from the city. After spending ample of leisure time here, we headed back to white town for dinner.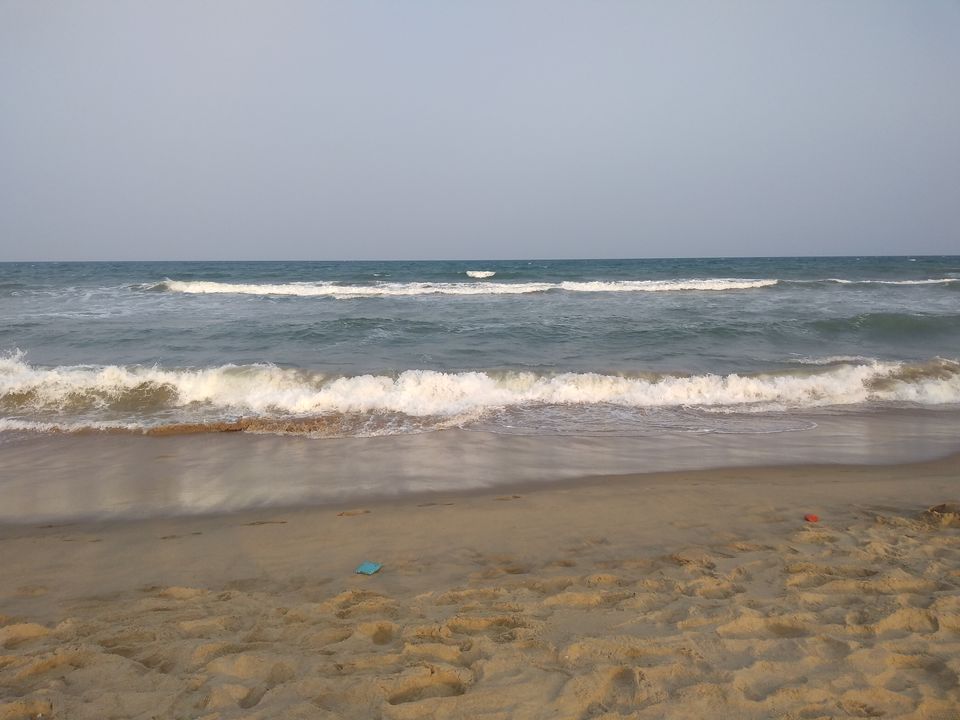 Enjoying the night view of rock beach, we stuffed some bites at the Le Café- a budget friendly one offering good food with scenic view. A huge line of cafes run throughout the beach line & around the white town offering multiple varieties. Do not forget to try the Promenande café, a classic one.
On the last day we visited the Pondicherry museum, followed by the botanical garden situated in white town. There are many wonderful churches & museums worth visiting, but we skipped those due to lack of time.
Finally our return journey began with travelling to Chennai via the local bus. There are busses every 15 -20 mins from Chennai to Pondicherry and viceversa. We travelled till Guindy station and then took a metro to reach airport. Unknowingly, this trip made us use all the modes of transport-flight, bus, car, moped, metro and off course walking.
Frequent searches leading to this page:-
Pondicherry & Mahabalipuram tour guide ,pondicherry cycle tour booking , pondicherry one day solo tour package cost