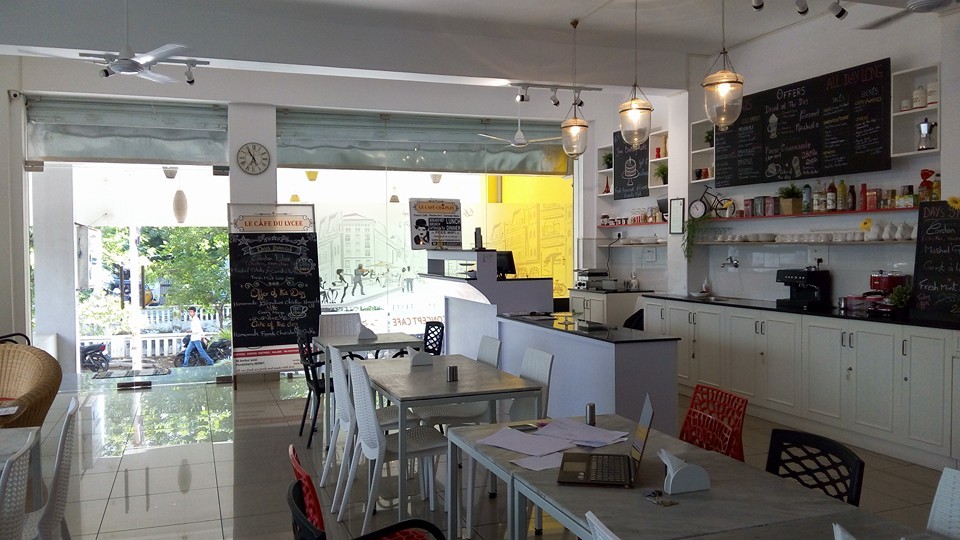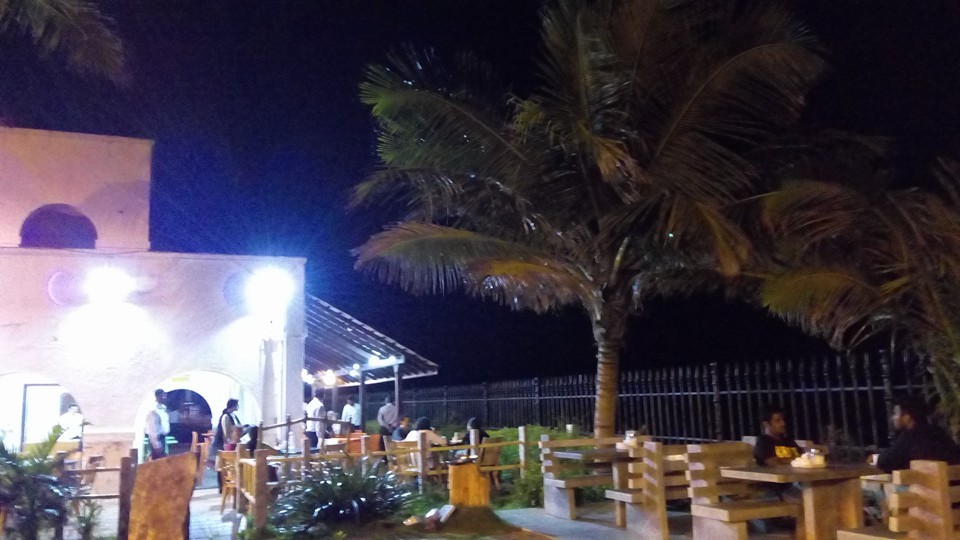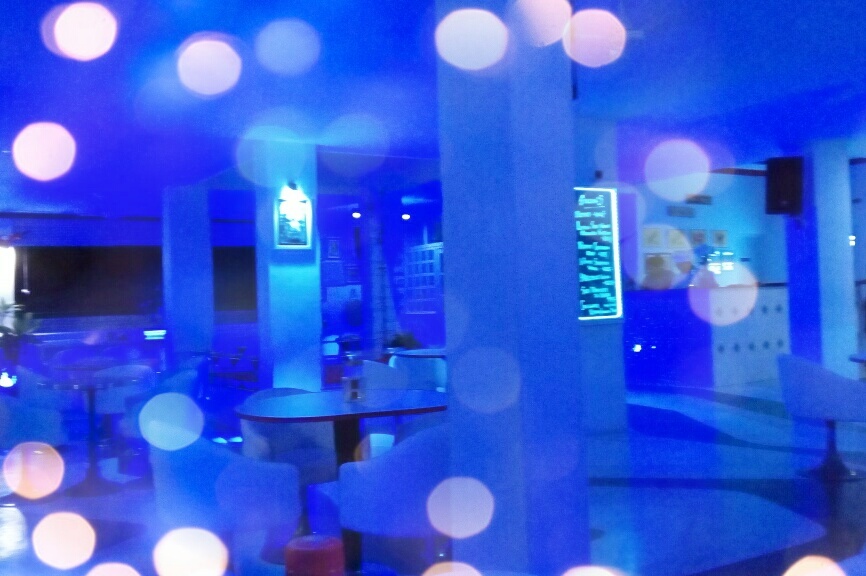 There isn't a better kiss than a French kiss. And this one was out of the world. That's how Pondicherry, or "Pondi" as it is fondly called, will make you feel. It's a walk amidst a deep set historical "French Colony" where the misty fragrance of Parisan culture is still fresh. It's crispy scent transports you to a different world. 
The trip started with an overnight bus ride to reach this quaint little Union Territory of India. The contrast between the busy bus junction and the peaceful interiors was stark. The quietness of the interiors and the clean spotless surroundings made for a welcoming start.
We walked around the inroads, surrounded by neatly laid out pretty houses, looking for a hotel to stay. Luckily we managed to check in into the last room available at Le Mirage. The room was cosily tucked and relaxing.
The town appeared to be in a slumber, yet it seemed inviting the traveller within to take long and lazy walks. As soon as we checked in and freshened up, we couldn't wait any longer to go out and explore. To our surprise we stumbled upon a small pasta bar within about 100 odd steps away from the hotel, a perfect way to start a lazy vacation. We ended up having some sumptuous white pasta and white wine. There are no words made to describe the joys of having cheese and wine on a holiday.
We continued to stroll through the streets and marvel at the beauty and architecture of this little gem. Soon we decided to rent a bicycle and scurry through the town. It felt surreal to feel the pure crisp breeze, so pollution free, brush across our faces in the most endearing way. We took the rest of the day easy to just go about the place at our own pace. We visited the famous "Arulmigu Manakula Vinayagar Temple" "Immaculate Conception Cathedral" and "Auro Ashram".
Gandhi beach, which has a magnanimous statue of Mahatma Gandhi was merely 10 minutes walk away.  The vast stretch of this rocky beach faces some of the prominent government offices and prime hotels of "Pondi". This beach is closed for traffic in the evening to offer an un-intrusive leisurely time to tourists. There are handicraft stores, coffee houses and church facing the beach. The warm energy of the place that draws you and calms your spirits.
We snacked on delicious sandwich, coffee and tea in the evening at the renowned "Le Café" on the beach. The sound of waves crashing next to the café and the sandy air offered an unparalleled ambiance . The dusky eve was totally unperturbed by the worries of corporate lives we struggle with everyday. After some much needed refreshments we continued to hop from one handicraft stall to the other picking up mementos and trinkets to take back a little bit of "Pondi" with us.
Just as we decided to unwillingly retreat from the beach and walk back towards the hotel, we were awestruck by what we saw. It's one of the sheer pleasures of being on an East Coast Beach. I had pretty much been upset through the day that even though we were at the beach we won't be able to enjoy a sunset as "Pondi" is situated along the east coast. But I clearly spoke to soon. To my utter joyous bewilderment, what I beheld in front of me was the most mesmerising natural phenomenon ever. We saw an orange golden blob rising from the sea. It was confusing at first as we couldn't fathom what was happening. Soon we realised that it was the moon rising from the sea. A 17 days old beautiful giant which quickly became the centre of everyone's attention. It was an overwhelming experience to say the least. We reached the hotel in a dazed state and turned in our cycle.
Now it was time to taste some well known coastal food and we headed to a terrace restaurant, Rendezvous. It is a melange of style and local flavours that gives this place a unique air. We had Masala Prawns, Goan style served with rice and pickle and were happy with our platter. After a long and truly eventful day we crashed in our soft beds.
The next day we started our day with a Parisian breakfast at Le Café Chaplin. I still have the taste of the French Crepe fresh in my mouth. We tried their special "Pondi to Paris" crepe and it stands true to it's name in every way possible. It was a burst of local flavours balanced out perfectly with the yummiest cheese ever. I still relish the perfect caramelised flavour of the onions and signature condiments from the south of India. To wash down the chicken burger which we ate along with the crepe we ordered an English Breakfast Tea and a Honey Cinnamon Banana Shake. It will be unfair to not mention a word here about the ambience of the place. It was serene, white and tastefully done. The place oozed a charm that is sure to leave a long lasting impact on one's mind. The owner of the café Cavitha was extremely hospitable and gave us some freshly baked French Chocolate Cake complimentary.
As we continued to walk and cycle, just to soak in a bit more of  this town, we explored "Kasha ki Asha", an Art Boutique and Café, which sells exclusive artefacts and "Sita Cultural Center" which offers cycle tours and cooking classes for tourists.
We wound up our trip by buying some delicious chocolates from Zuka Chocola Café. It goes without saying that we dug in some very rich and tasty desserts before we said good bye to this sleepy town which is buzzing with peace.