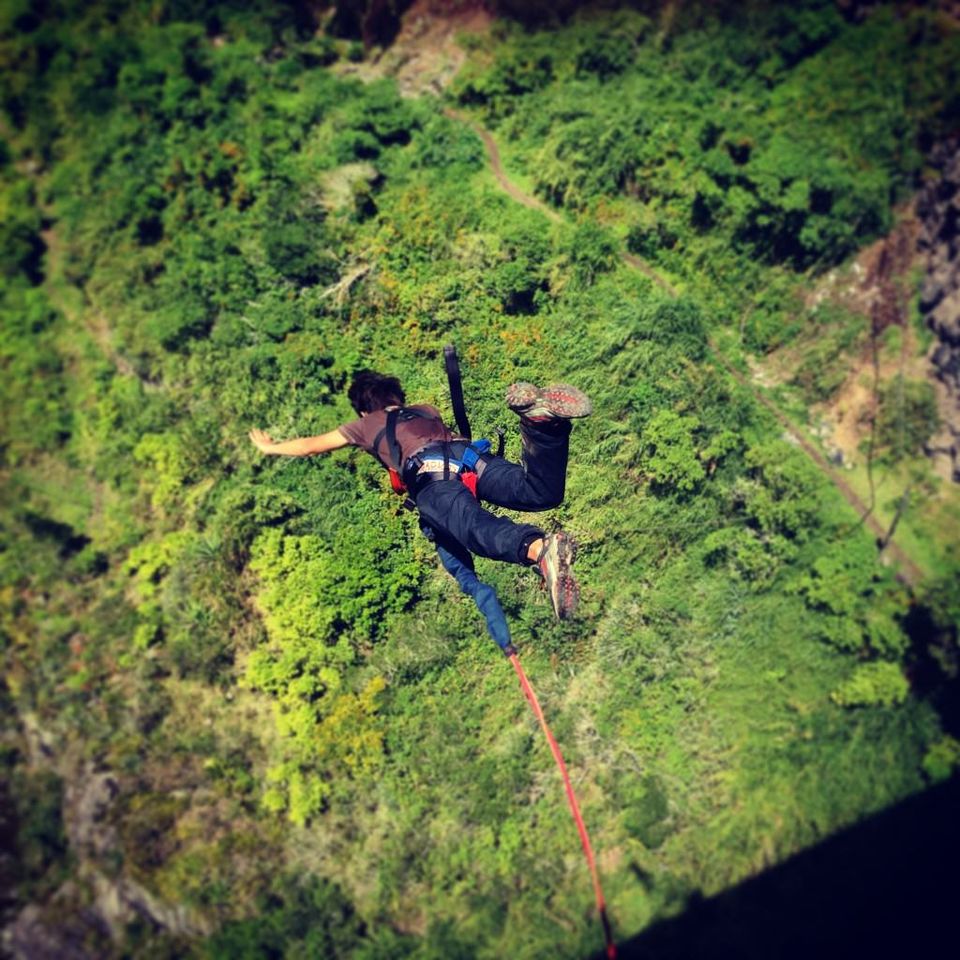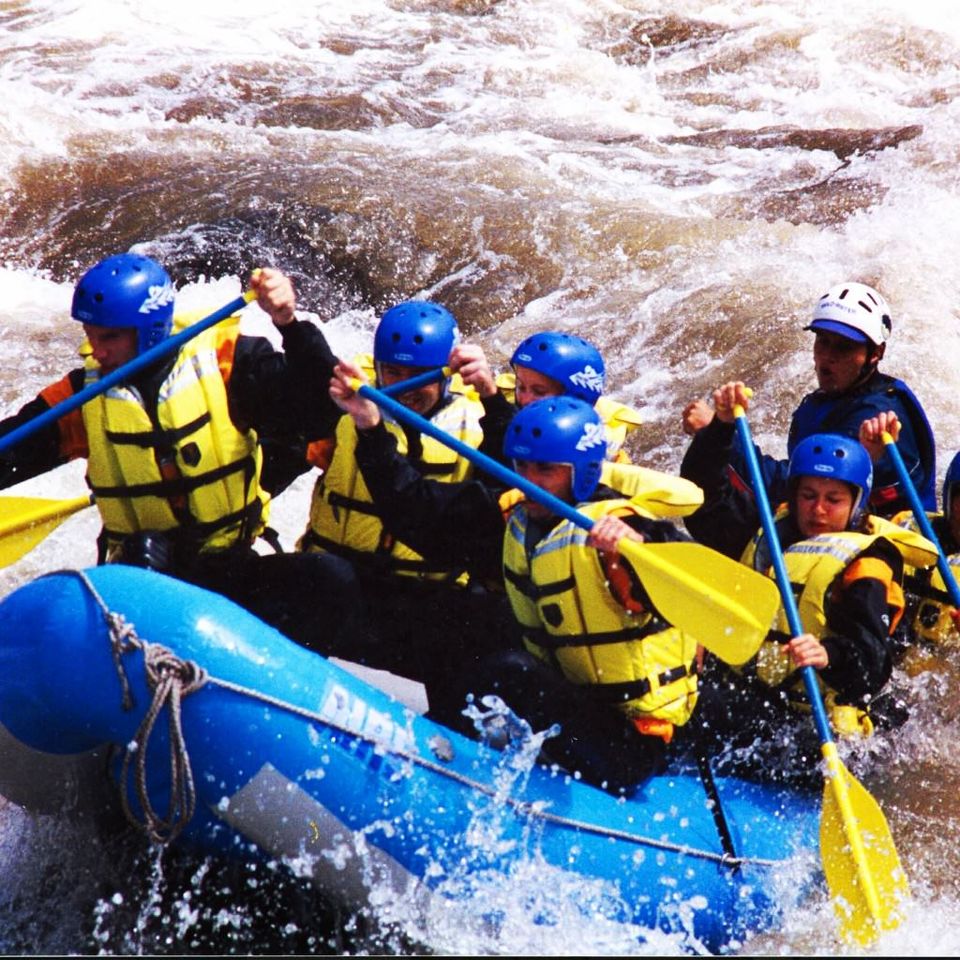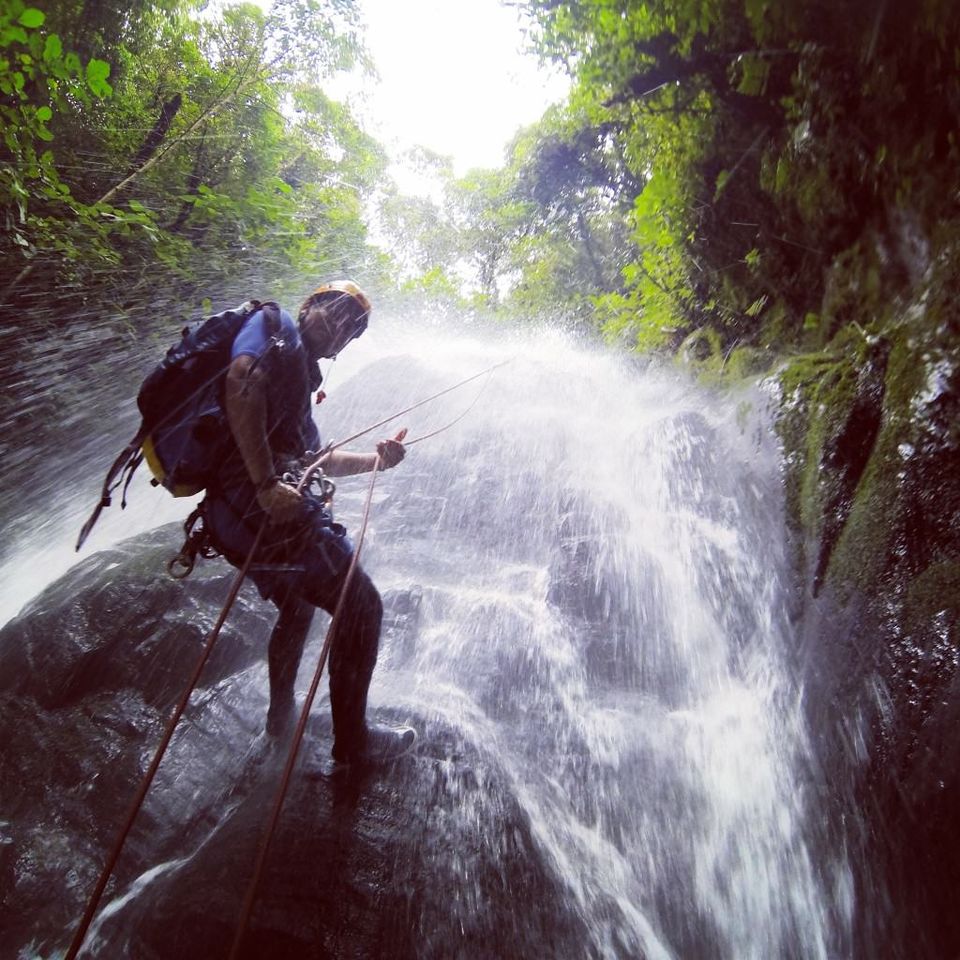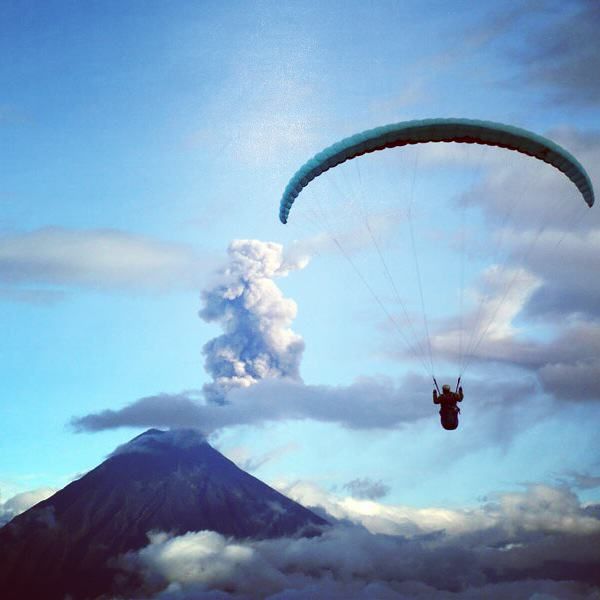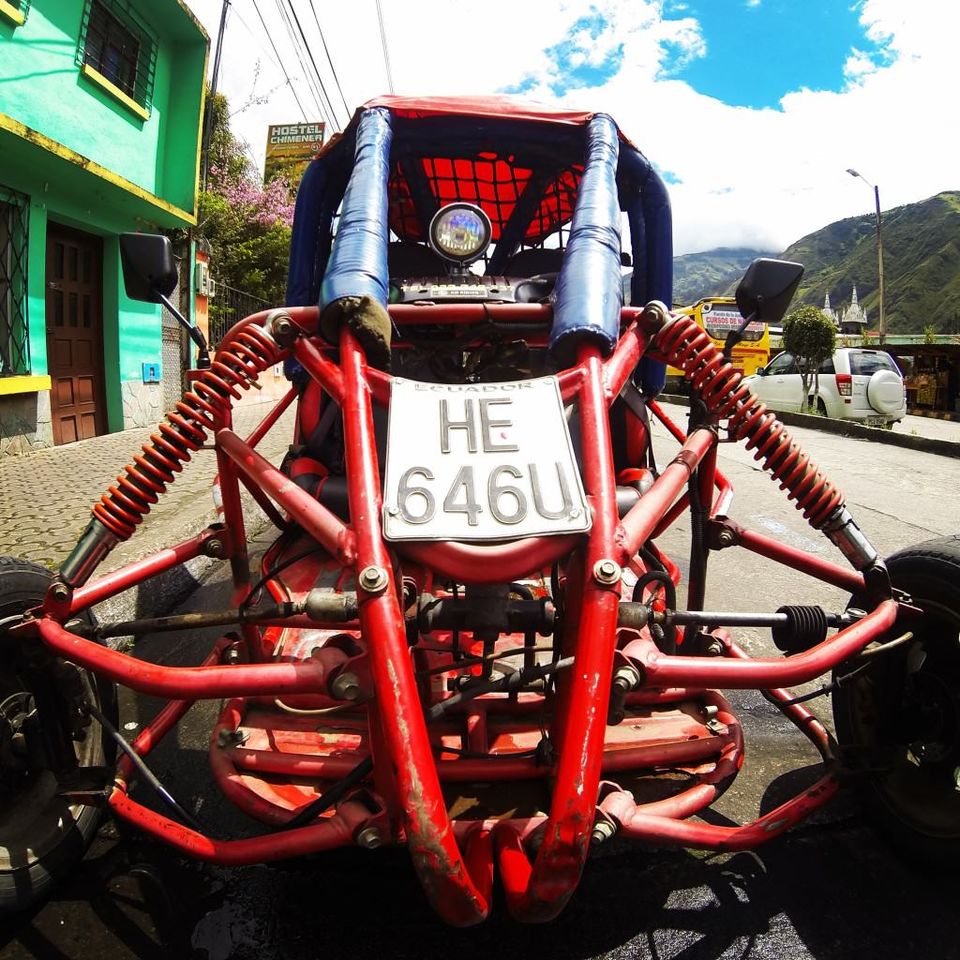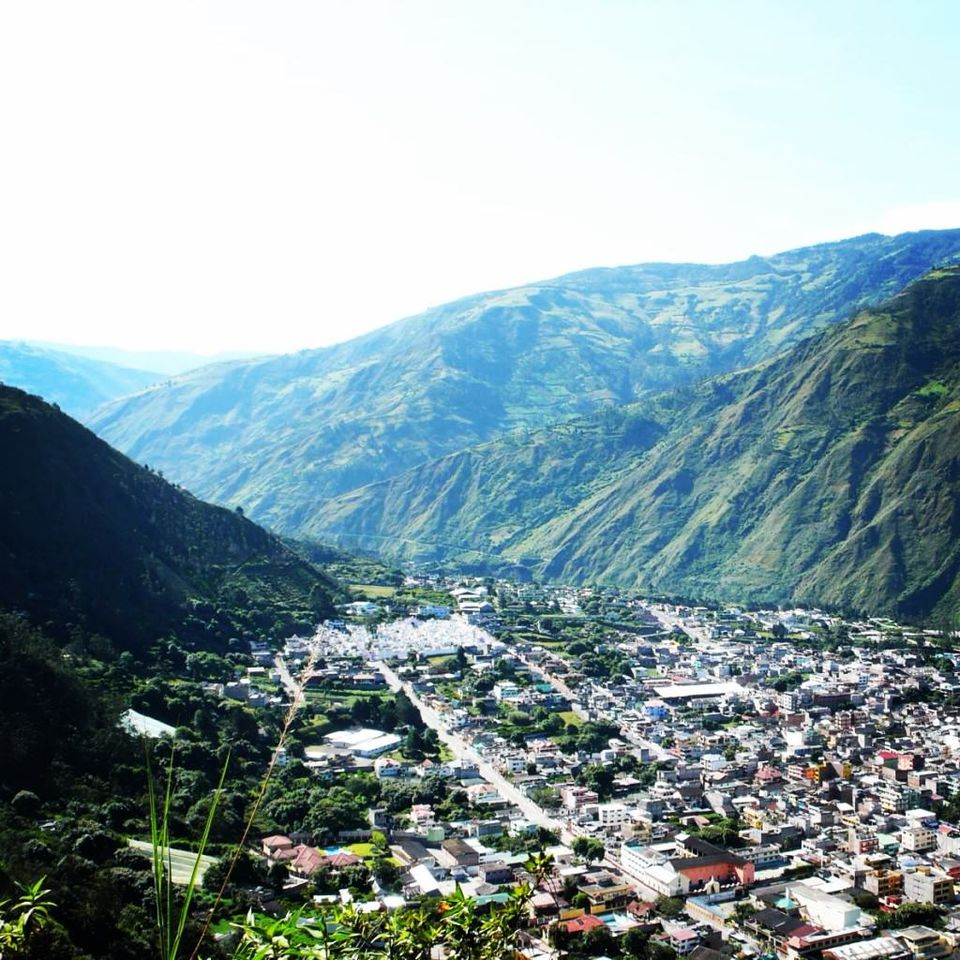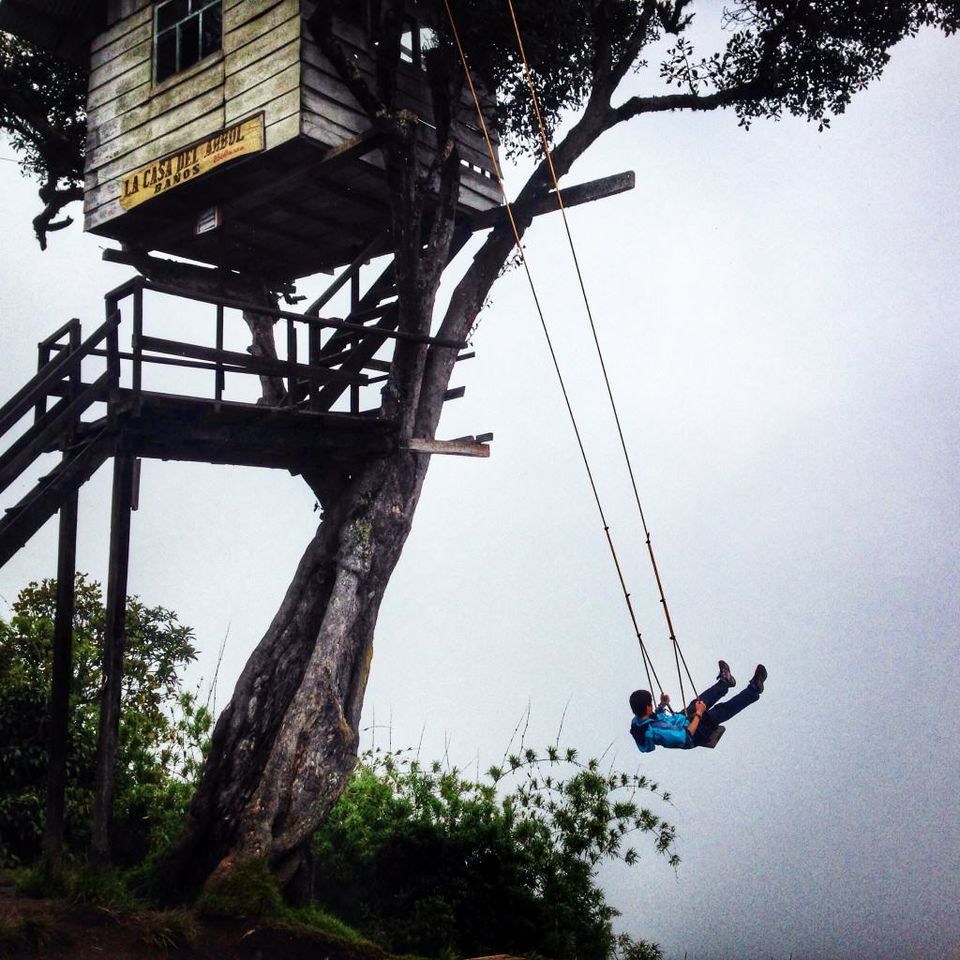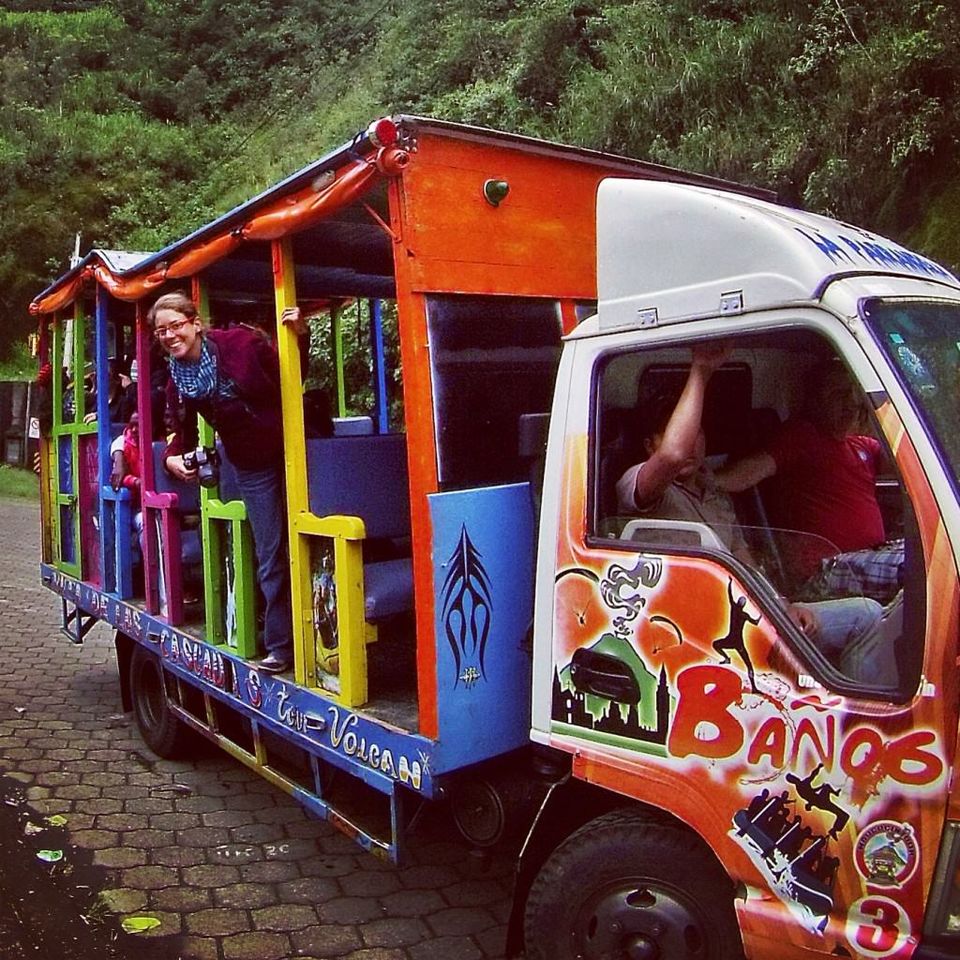 I love the outdoors and I love adventure related activities. The problem though, is that they are usually really expensive and there are also not many options available back home in Singapore. That's why I always look for opportunities while traveling, whether it'shiking in the Czech Republic, diving in Bali, horse-riding in Mongolia, kayaking in Santorini, or trying the myriad of activities in New Zealand. So naturally I was searching for adventure related activities during my South America trip too.
That was when I discovered Baños, probably the cheapest place in the World to do outdoor/adventure activities.
Baños itself is a small town in Ecuador nestled between the active Tungurahua Volcano and Pastaza River, 4hrs by bus from the capital Quito. Other than being cheap (and safe), there are also range of activities for people of varying adrenaline needs! Here are some of the best adventure budget travel activities from the more extreme to the relaxed!
Note: Prices stated are averages based on hunting around different tour agencies and are accurate as of Jul 2014. It shouldn't change too much too quickly though!
1) Puenting or Bridge Jumping
No it's not bungee, it's puenting! Instead of having your legs tied to an elastic cord, you're tied to a non elastic cord that swings you under a bridge instead. You can easily organize this from any tour agency or simply walk up to the bridge near the main bus terminal and jump. I remember how the guide was rigging me up so fast and professionally that there wasn't time to think. Just jump.
It may also look kind of dubious with the minimalistic equipment and lack of any shopfront but I guess that adds to the thrill!
Price: US$15-20 (35m – 100m)
2) White Water Rafting
Class III to Class V rapids ranging from half day to full day excursions along Rio Pataza or Rio Patate. Prices typically include guides, equipment, transportation and even some snacks or full meals depending on the length of your tour. Photographs are also commonly included in the package!
You will almost definitely capsize for sure with the fun loving guides.
Price: US$30-100
3) Canyoning
Many are unfamiliar with this sport but I love it and have done it in a few countries. Think of it like a natural adult playground where you scramble, abseil, zip-line or slide down waterfalls and narrow gorges along the river. You need steady feet and basic abseiling skills, but don't worry too much about it cause the guides will teach you the basics. There are also numerous safety features in place so even if you fall, your guide will stop you with the safety line.
Price: US$20-30
4) Paragliding
Appreciate the bird's eye view of Baños and get a glimpse of the active volcano Tungurahua. You will be flying tandem with another pilot so all that's left to do is to sit back and enjoy the view!
To put things in perspective, paragliding in Rio de Janeiro (Brazil) costs 3-4 times more.
Price: US$50-60
5) Canopy/Zip-line

Soar over forests and canyons in one of the many spots around Baños. The one I tried had 6 different routes and we got to try zip-lining in different positions including the famous Superman pose! You really feel like Superman flying over the forest with your arms outstretched. My group had a few kids so I guess it's suitable for people of all ages as long as you are fit and able.
Price: US$20-50
6) Mountain Biking/GoKart
Grab a GoKart or mountain bike and explore the area around Baños by yourself. The vendors usually provide you with a map that highlights where all the waterfalls and outdoor activities are too. There are only a few ways in and out of town so navigating shouldn't be too difficult!
The more adventurous can also cycle all the way downhill towards Puyo (60km away), and take a bus back with your bicycle on the roof of the bus.
Price: US$8-10 (basic mountain bikes), ~US$15/hr (GoKart)
7) Hiking
There are quite a number of day hikes you can do around Baños and the tourist office or hostels usually provide basic maps with the routes. Popular ones go to Bellavista (a giant cross overlooking the city), The Virgin (Virgin Mary statue), and to the Runtun trail where there are a few small villages and views of Tungurahua Volcano.
Price: free
The more hardcore mountain hikers can also book tours to Volcan Chimborazo (6,268m) or Cotopaxi (5,897m)from many of the agencies. Those are not for the faint hearted and proper acclimatisation and training is needed!
8) Swing at the End of the World
Pictures of the Casa del Arbol or Swing at the End of the World never fails to capture the imagination of people. Imagine swinging at over 2,000m high with views of Volcan Tungurahua ahead of you.
This isn't high up the adrenaline-pumping list because you aren't actually swinging over a void as pictures suggests. Instead it is simply a steep hill that will probably get you a few cuts, bruises and maybe a broken bone if you do fly off. The owners even added a safety belt at the front to reduce the likelihood of that happening.
Price: US$0.50 (donation for maintenance of the swing)
9) Chiva Tours
This is probably the most relaxed of the lot. Simply hop on one these open-sided buses that bring you to various waterfalls and scenic sites around the town. The bus runs both in the day and night. Additional activities at the different sites aren't included in the price though.
Price: US$6-8
I've tried most of these and although I wouldn't say they are of World class standards (tried canyoning in Switzerland and that was insane), they make great fun and are great for the novice adrenaline junkies. For the price you pay, the activities in Baños are definitely a steal!