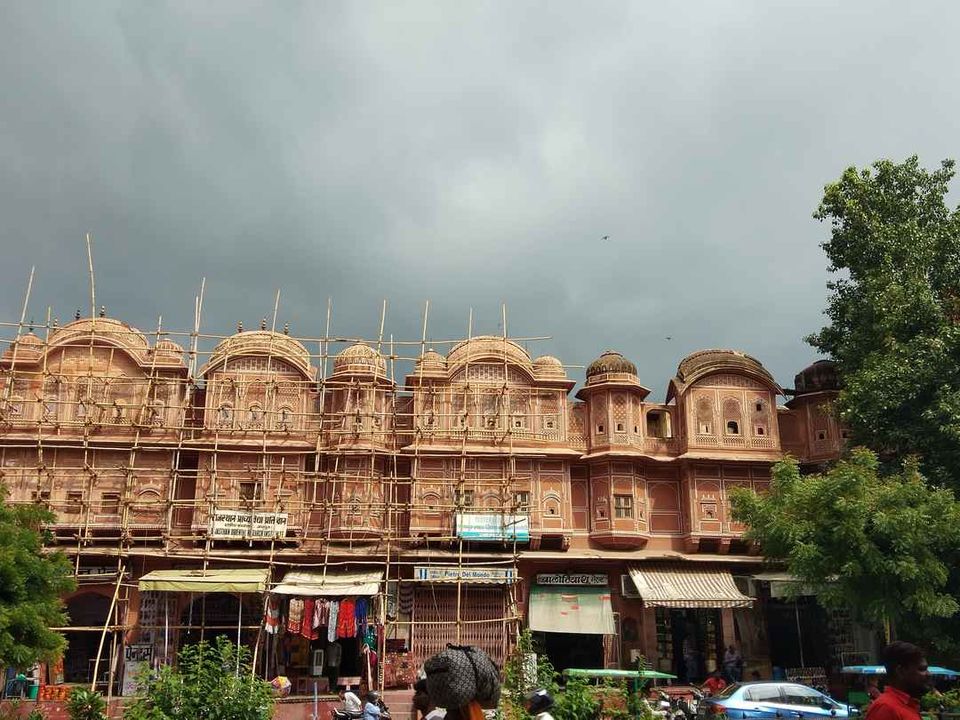 Why Jaipur...

So, i had visited Jaipur around 10 years back, when i was in school, i didnt know what it was to travel back then. It was more like an outing, than a meaningful emotional experience. During my 5 years in Architecture college i learnt what it was to explore a place and understand the different dimensions travelling can have. Hence, what better than a city like Jaipur.
So we knew we wanted to travel low-key, experience the public transport, have the best of street food, we wanted to soak in as much as we could, and meet people. It was the best experience we had.
We divided the trip into 2 halves. WORK and TRAVEL.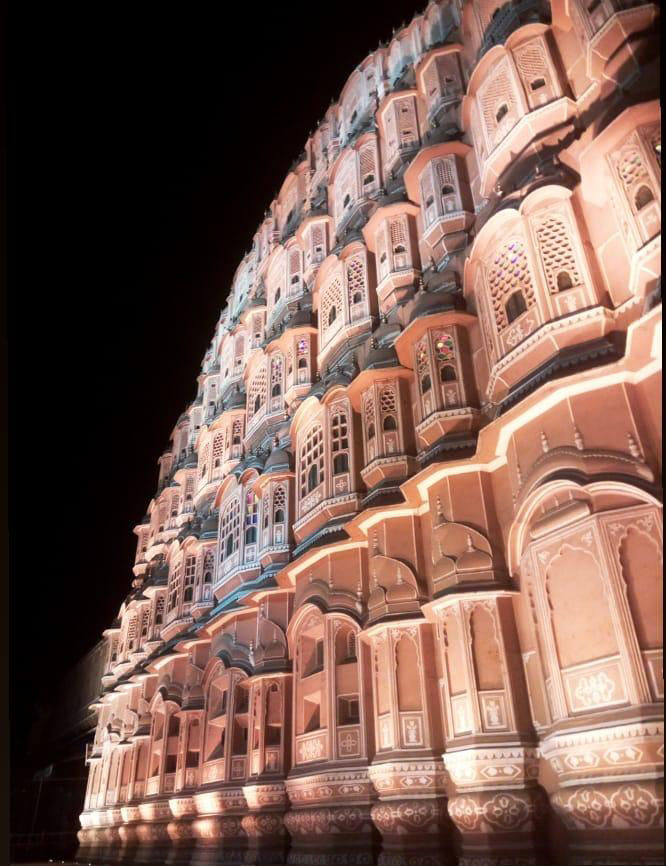 Day 1 and 2
First 2 days we stayed at Tonk Road at Hotel Eurasia, as we wanted to visit Sanganer. Sanganer is a hub for wholesale market for block print enthusiasts like us. We were just 2 girls travelling, and offcourse since safety is a thing, we had to be quite concious of our surroundings all the time. But to be honest, we met some the best uber drivers, auto rickshaw riders, locals, vendors.
As we went about the 2 days, we explored about blue pottery which is a craft that belongs to jaipur, we met some leather craftsmen who told us they have worked to capture a huge market abroad, we heard of the community that carve the blocks in a place called 'chipi-wali-gali' which are then used for printing on the cloth. We had good informative 2 days. In the evenings we would head to Bapu Bazaar, it has such a strong vibe to it. You can literally shop till you drop, but we didn't.
Day 3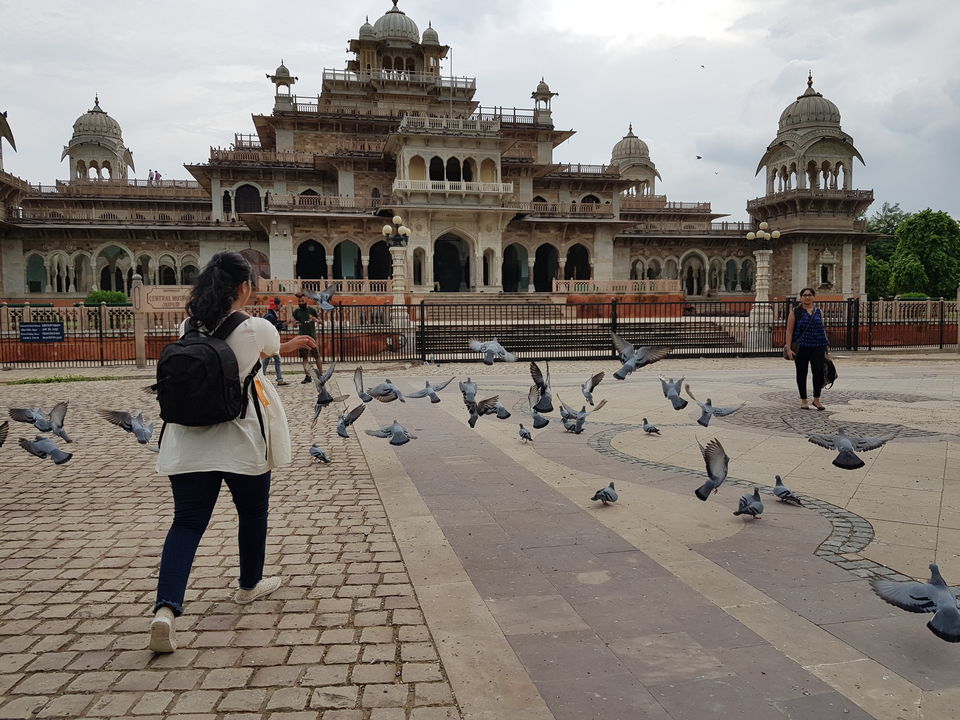 Another friend joined us, and we were now a trio, all set to explore all things Jaipur. We shifted our base to Zostel, which is at a super convenient location and at a steal deal price. We set off a bit late, but did places around our stay. Hawa Mahal, City Palace, Albert Hall Museum, and the mossst spectacular thing ever - The Patrika Gate.
We also visited the the Galtaji temple, also known as the monkey temple and it was quite a let down, as it not so well kept, but definitely has a unique vibe to it. People come here to bathe, immerse their idols into the pond. It looked a bit unhygienic but; religious beliefs :) Also, again we took a round at Javeri Bazaar, for some window shopping, but still Bapu bazaar had our heart.
Day 4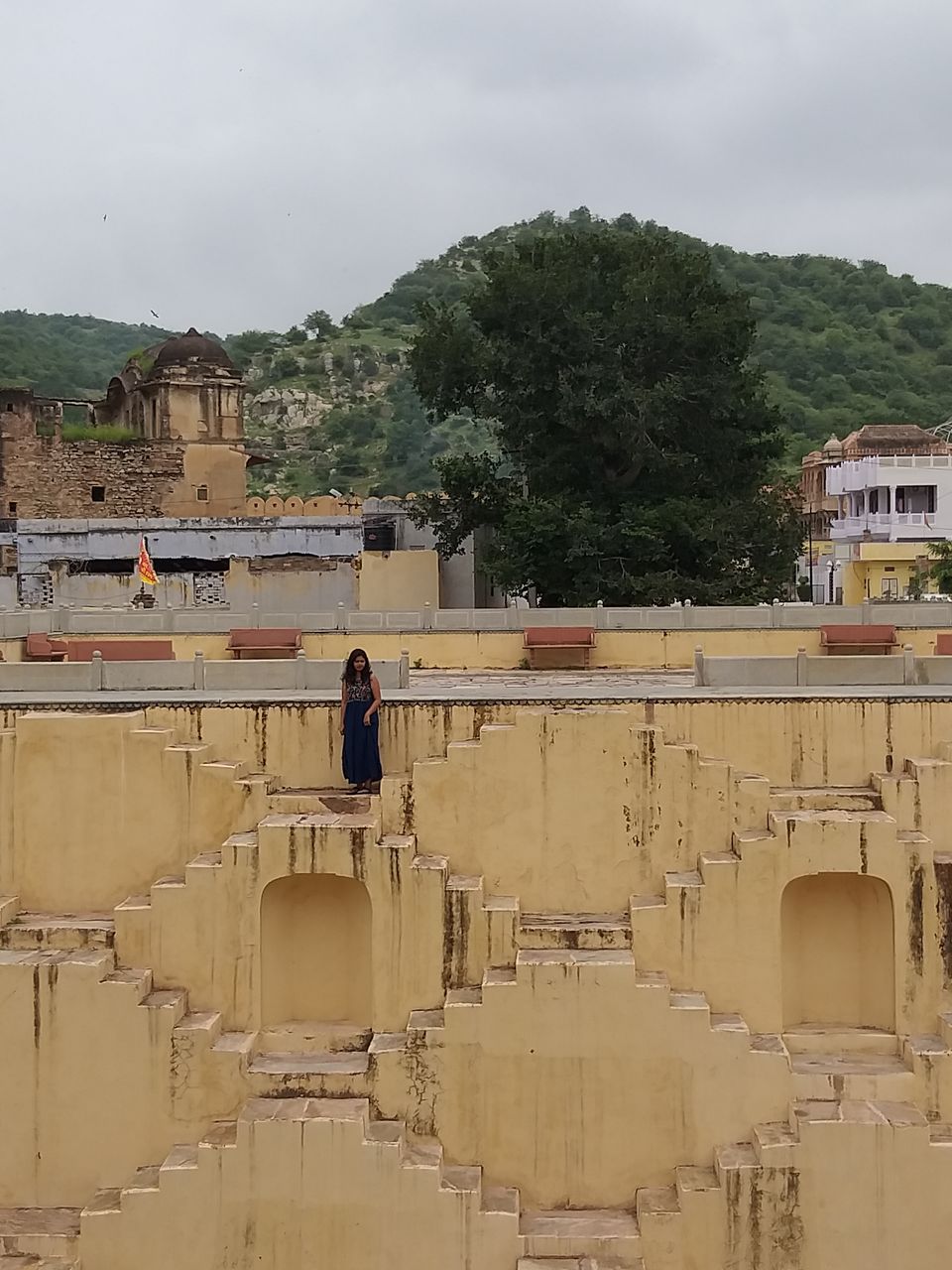 We decided to make this the fort day, we were suggested by the locals to hire one auto, and make him stick around for the whole day and take us around the main forts - Amer Fort, Naharghar fort, Jaigarh Fort. We managed to find an auto to take us around for the day. (Tip : Take their contact no, but do not give them yours. Do not pay any advance.)
So Rajasthan Tourism has certified guides. Make sure you take only those, you can get cheated. So make sure you check their IDs. We had a supppper guide, he explained the Amer fort so well, i can literally picture it all in my mind right now. We opted for the jeep to take us up, as they detour a bit to show you the surrounding places like a stepped well and a few places of historic significance too. A big NO to the elephant ride because its cruel guys !! We also visited Hathi Gaon which has been designed by a famous architect, tbh it isn't that popular, but then we are architects, so, just thought WHY NOT !
Nahargarh Fort has some good view points of the city, but its not too historically preserved, it has art installations everywhere. It rained a bit here and there, so we skipped Jaigarh, it was mainly for military purpose, which was told to us by the guide at Amer. We called our day off with tired feet, but then, Bapu bazaar for the 4th time...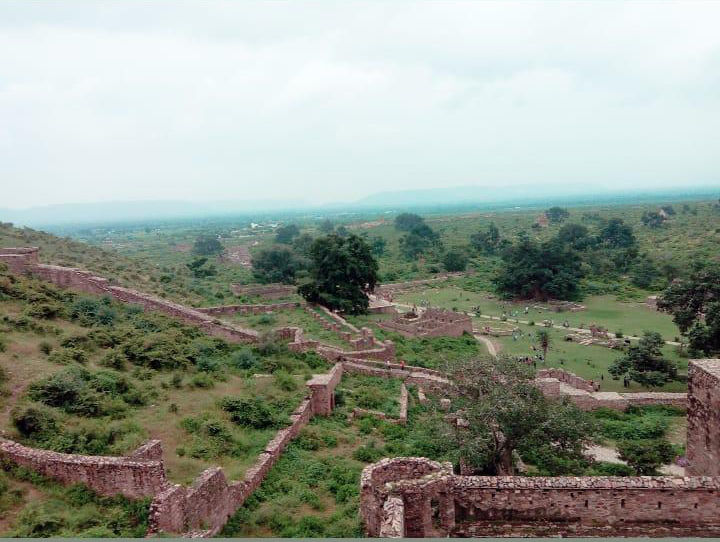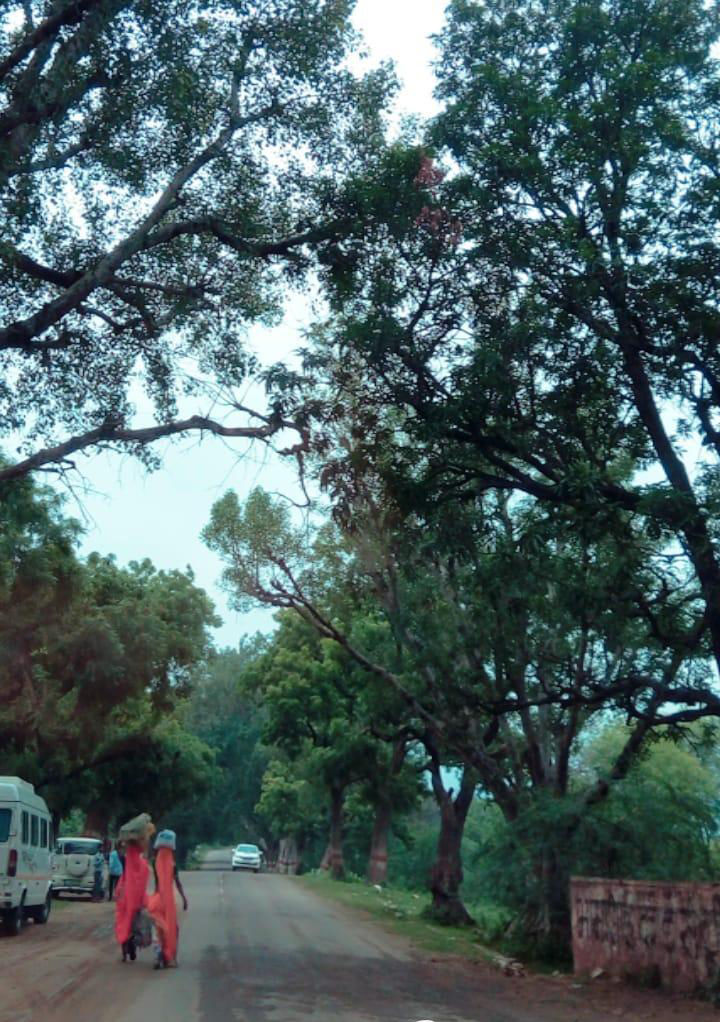 We were extremely excited to explore Bhangarh Fort, for the most obvious reasons. We booked an Uber round trip and headed to Bhangarh. The plan was to also visit Abhaneri but we chose to rest a bit longer because Being Lazy is Being Human. Lol. Bhangarh was the most crowded, and so unpleasant because of eve teasing and all f that. So we made it quick, and rushed out. it takes around 2 hours for one way. That evening we had decided to pick up everything that we were eyeing on at Bapu Bazaar all these days.
Since it was our last day and we could blow it all off (not literally) but yeah ! So we went around and bought some jootis, jewellery and materials. In Rajasthan their traditional stuff, is leheriya which is the kind of dyeing their fabrics have. and gota patti which is a kind of an embroidery done with golden and silver strips. Also Bandejh.
Day 6
This was a rest day, as we were leaving to our next destination, we just visited the the World Trade Park, because we had read about its significant architecture, as is housed a mall along with corporate offices and entertainment.
Some places to eat at :
Laxmi Mishtan Bhandaar, M.M. Khan, Reza, eat kachoris, mirchiwadas and drink lassi everywhere...
Some things to bring back :
Oxidised earings, Kundan jewellery, Gota patti materials, blouses pieces, borders, salwaar suits, Leheriya suits, Jootis, Block print materials, suits, bed linen, scarves, Blue pottery items and LOTS OF GHEWAR.