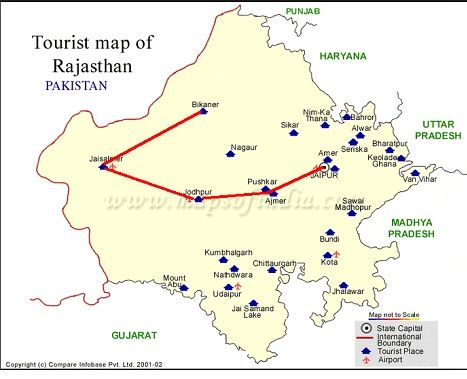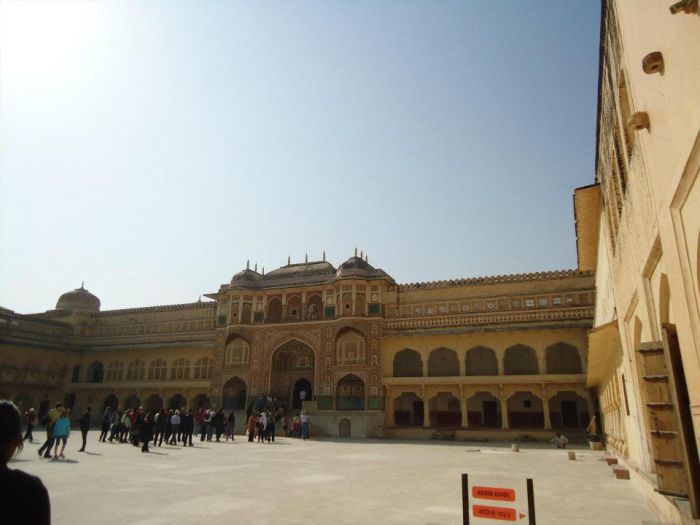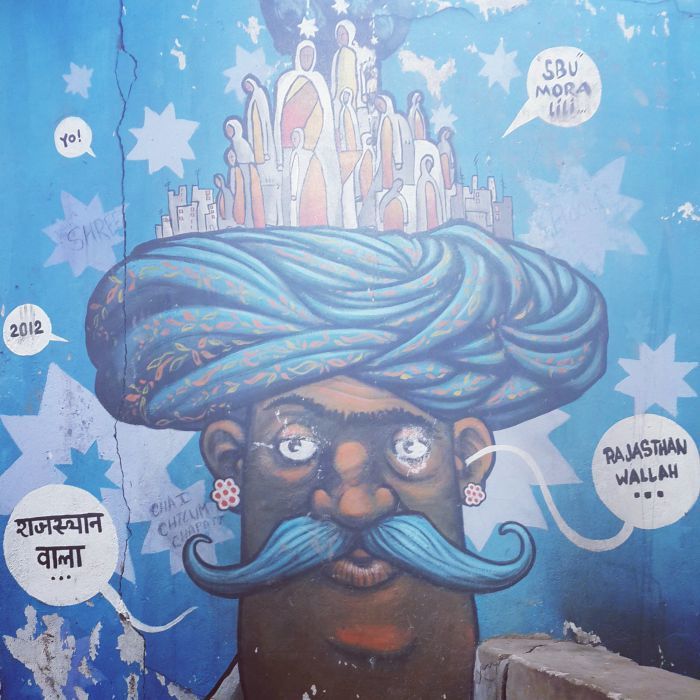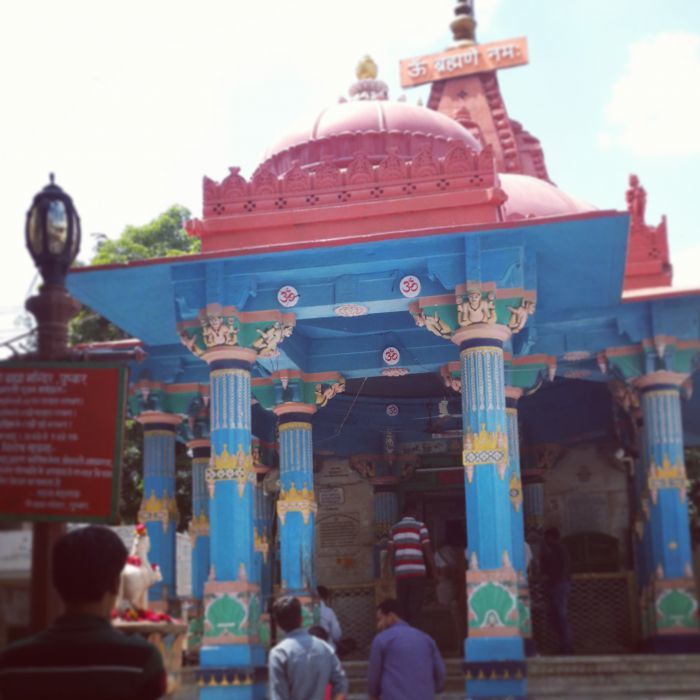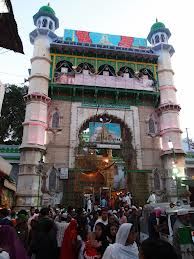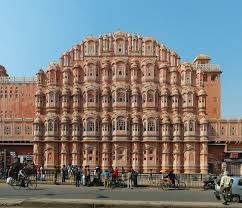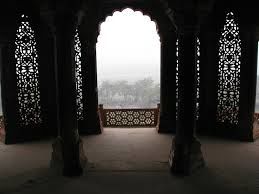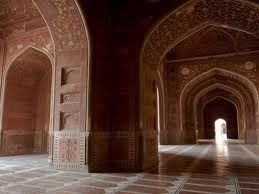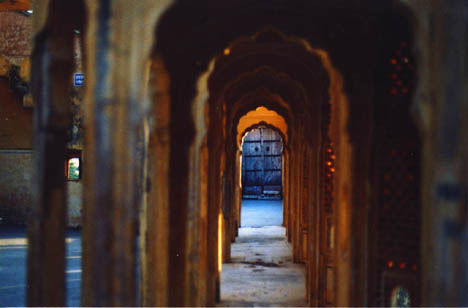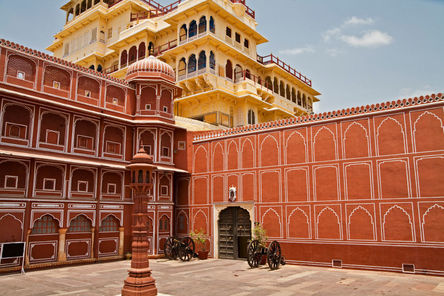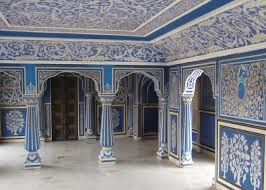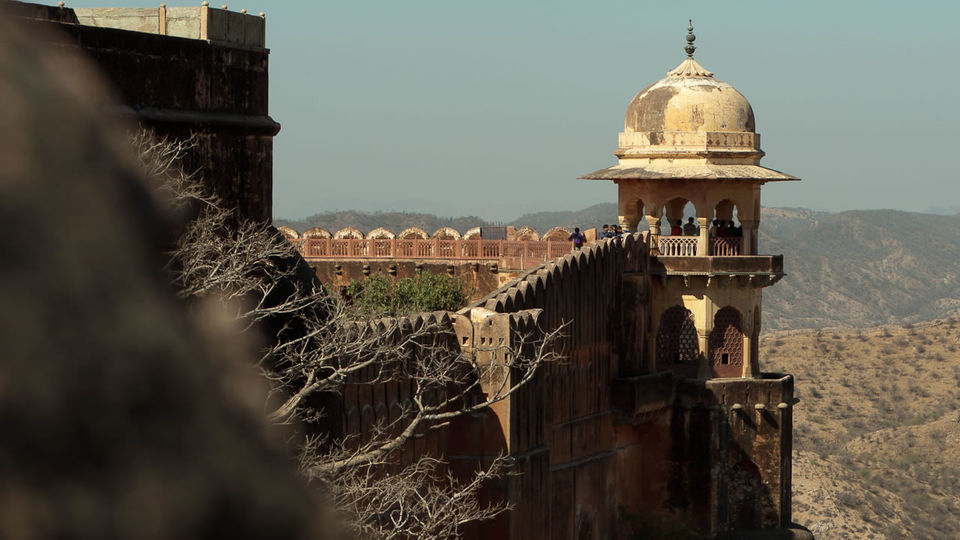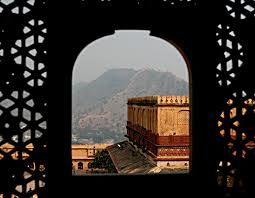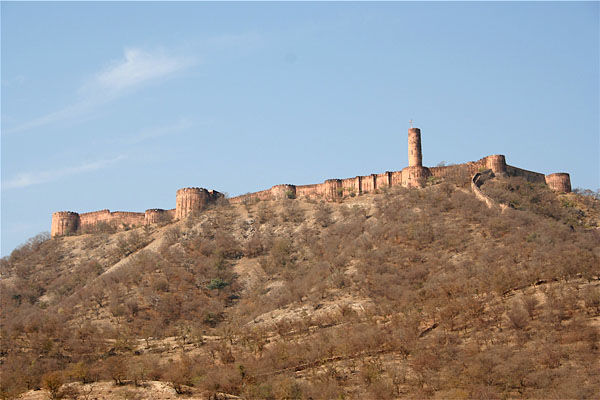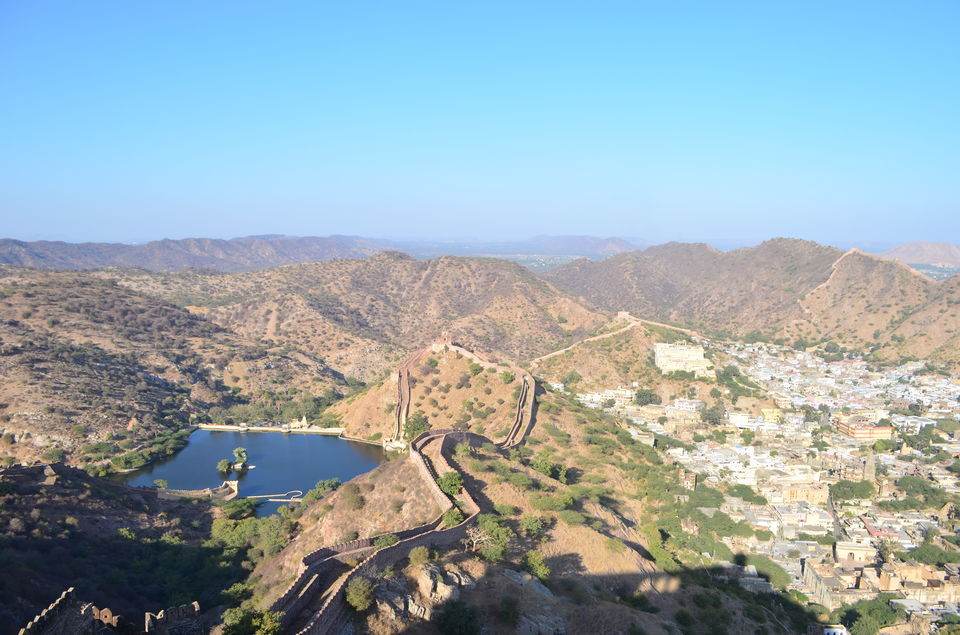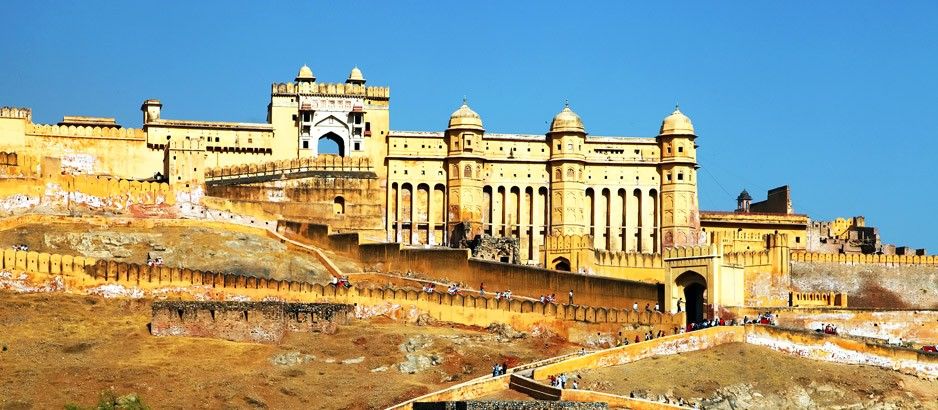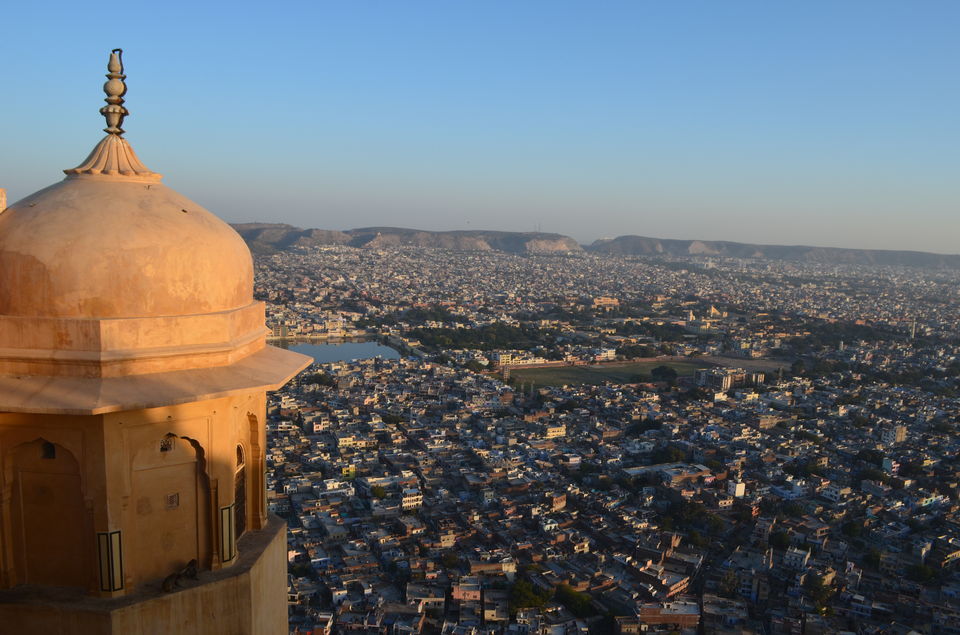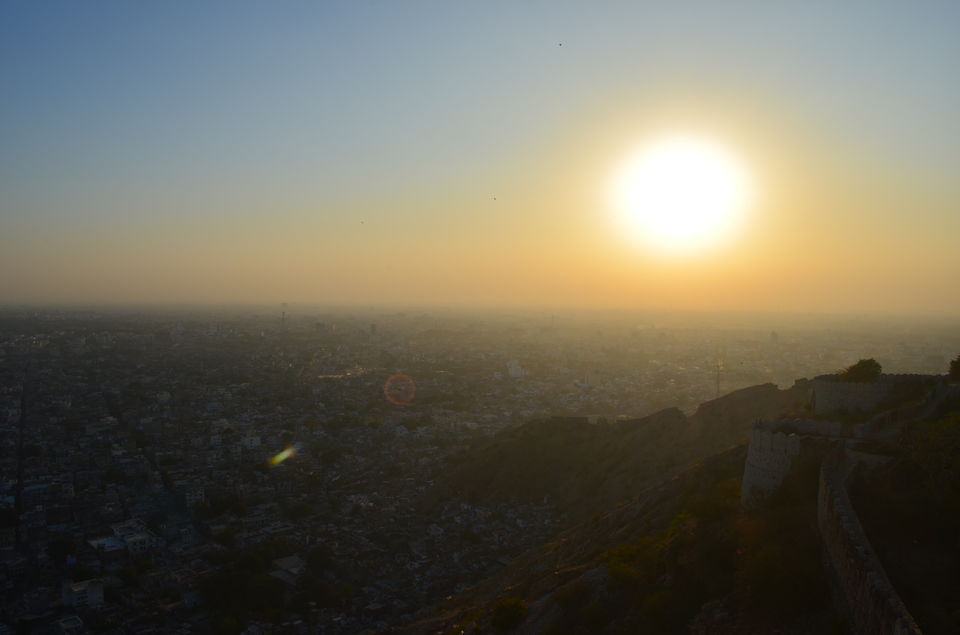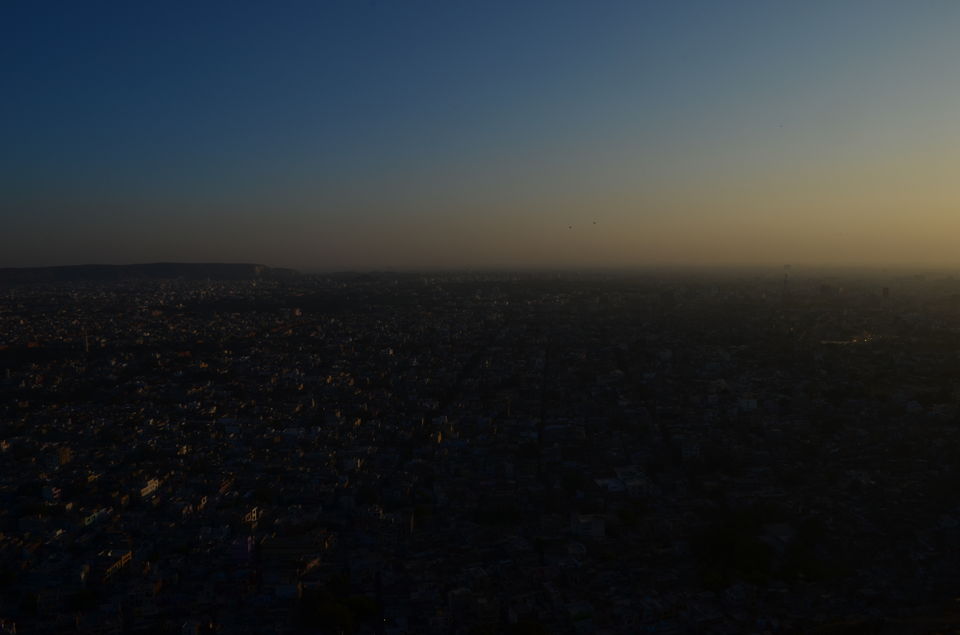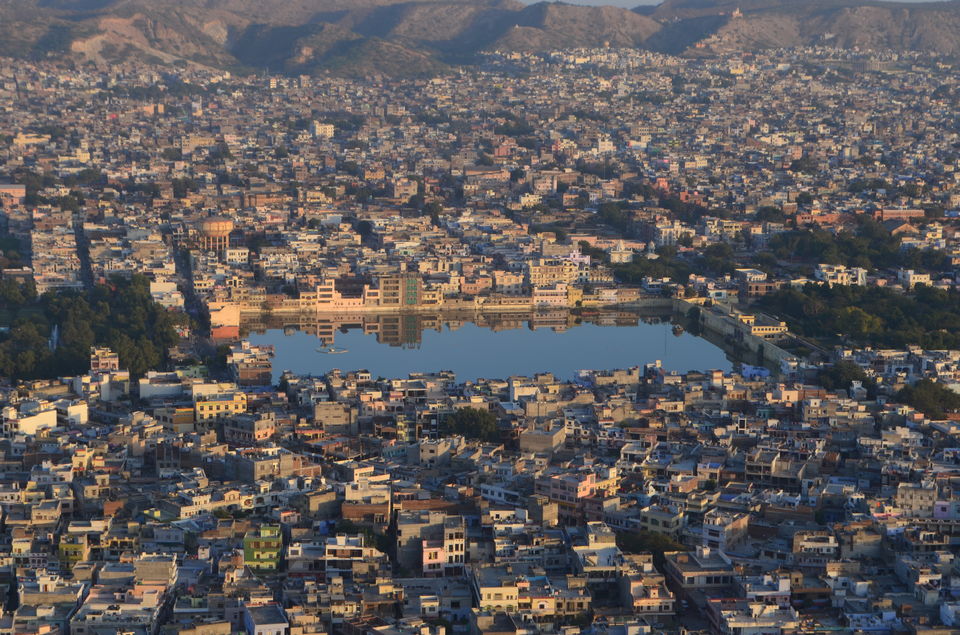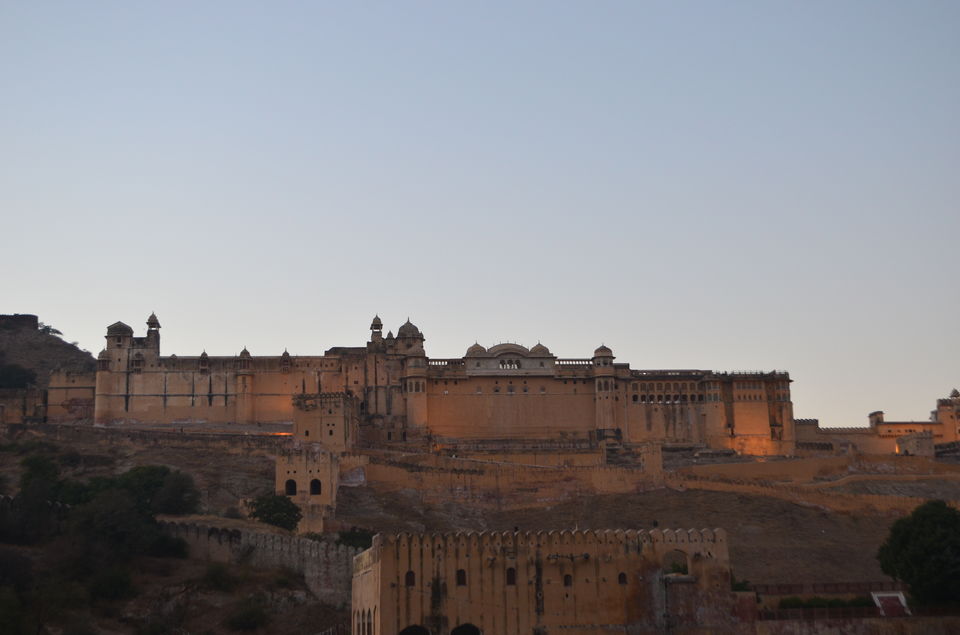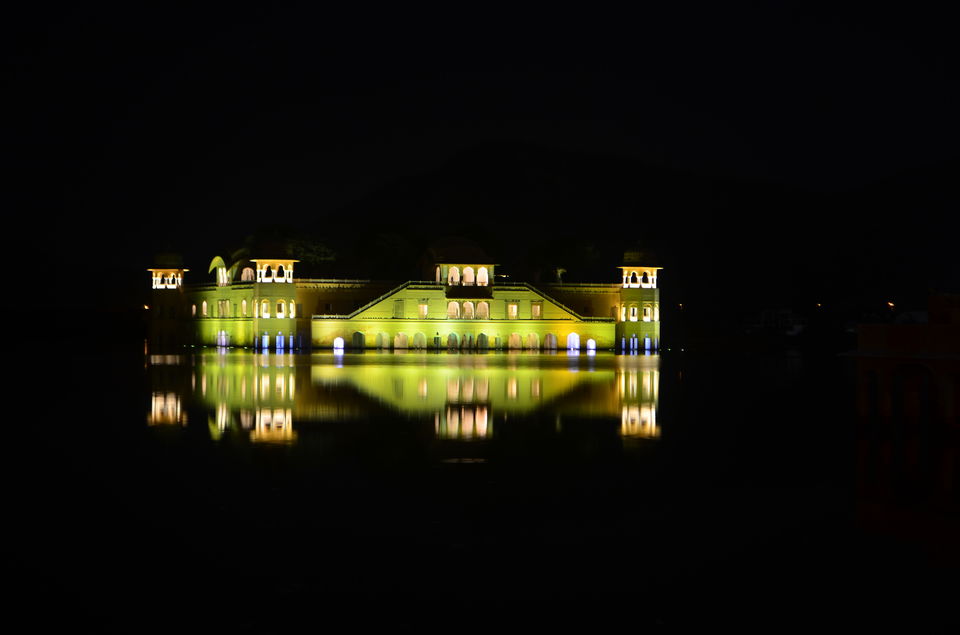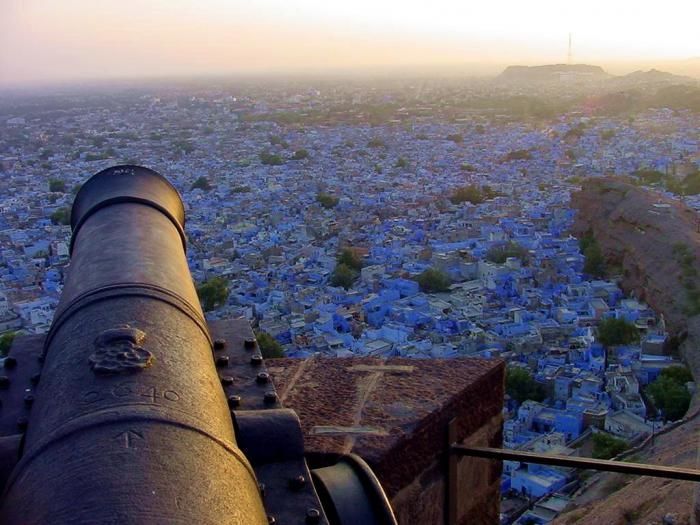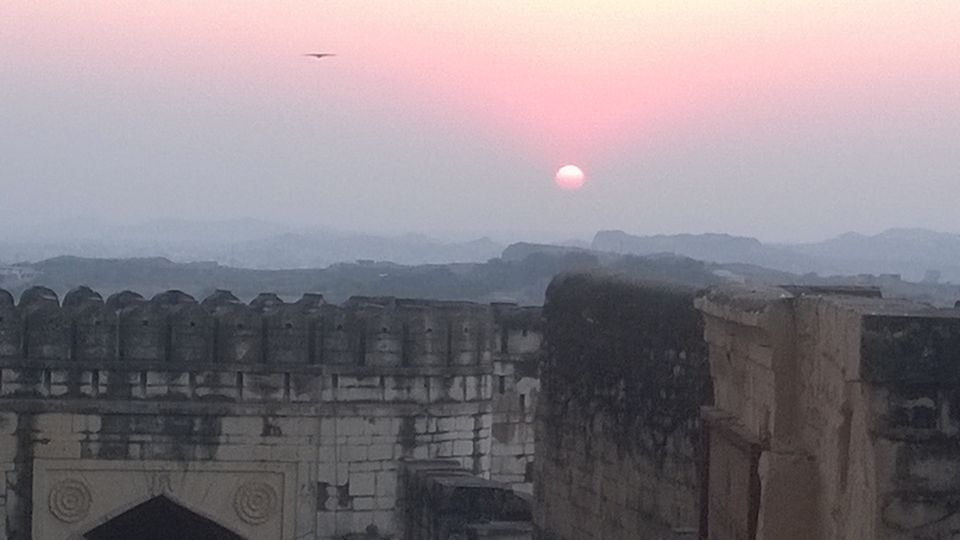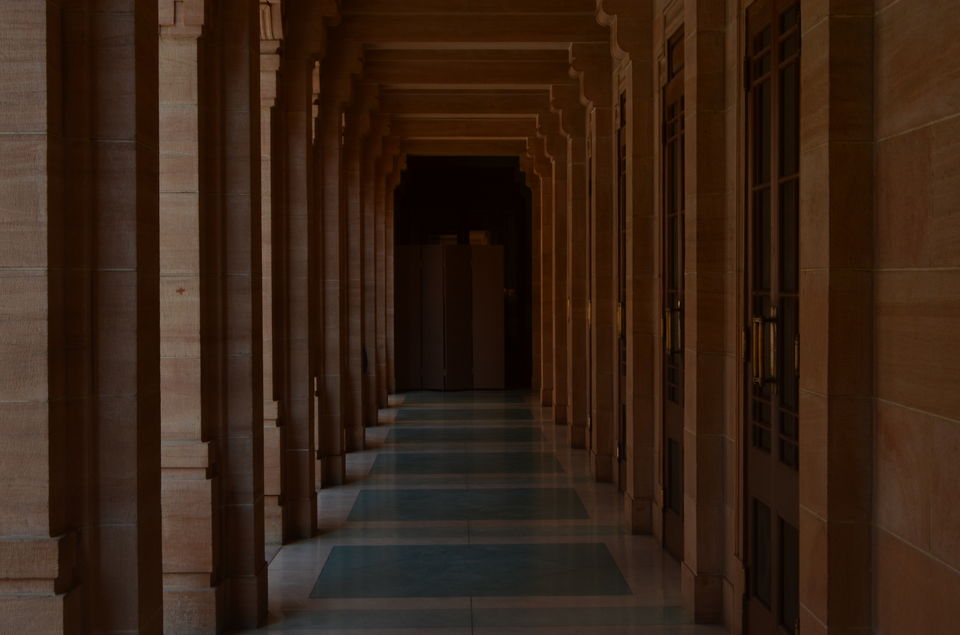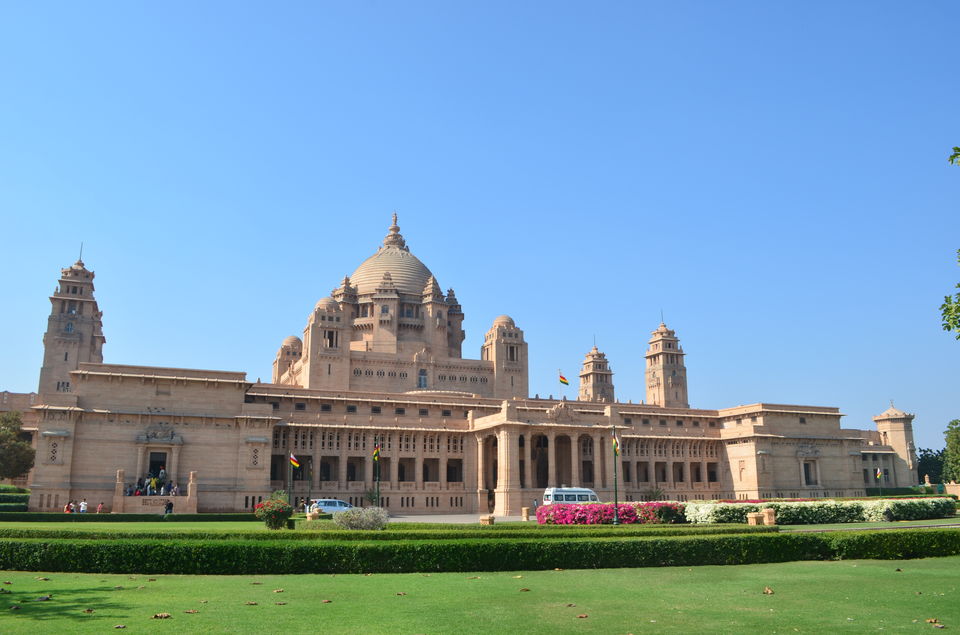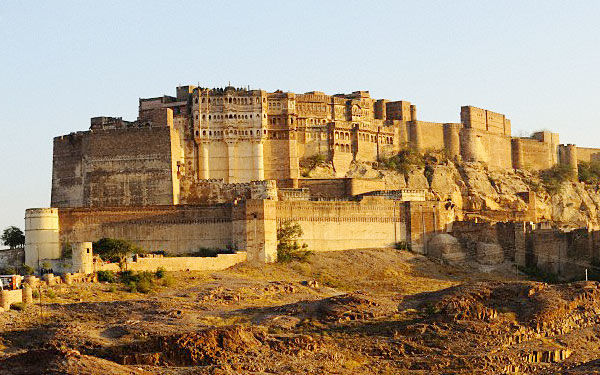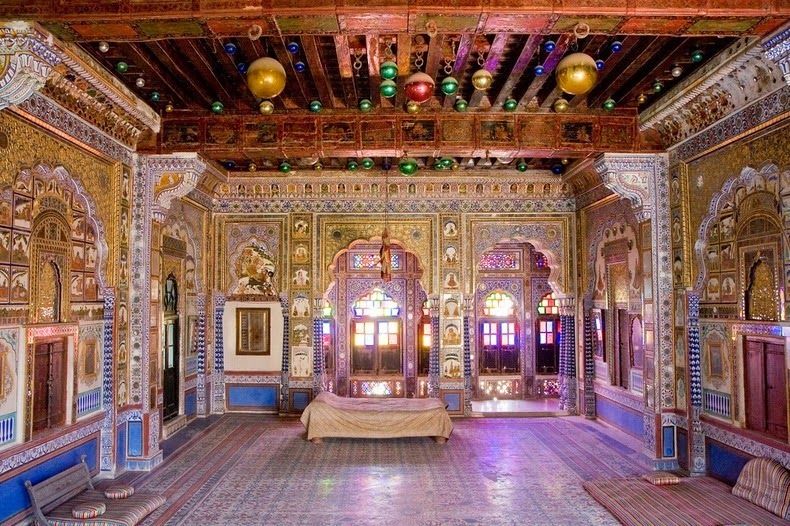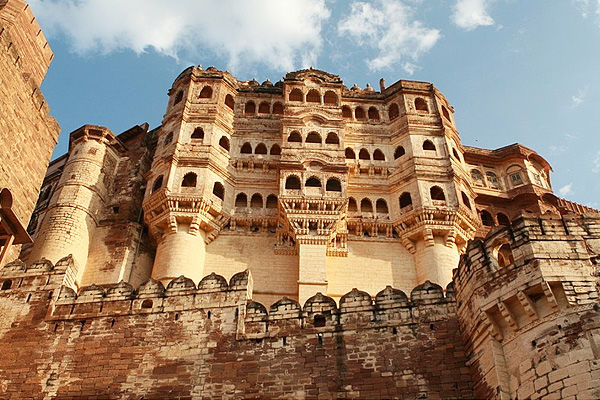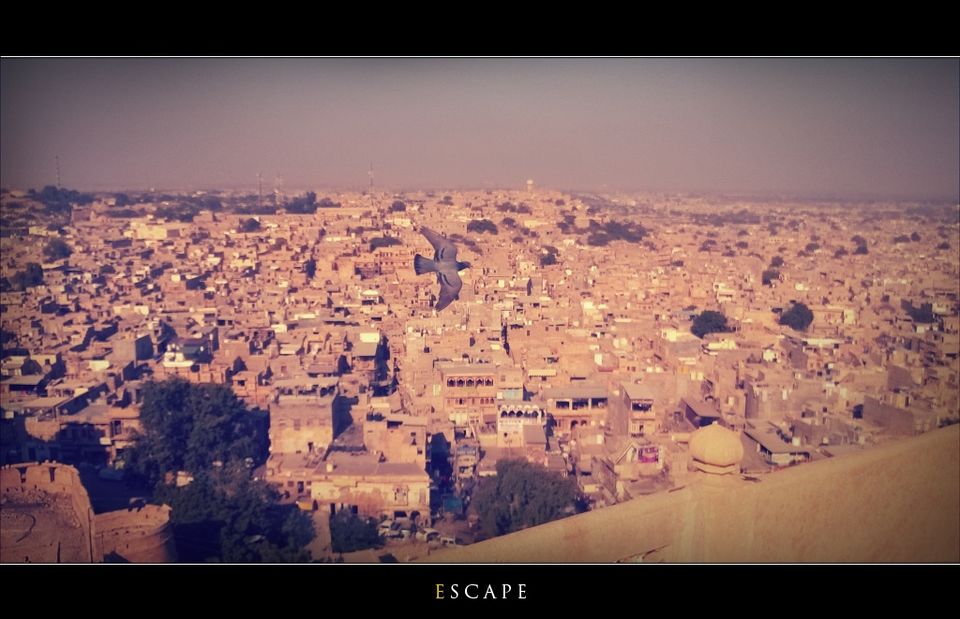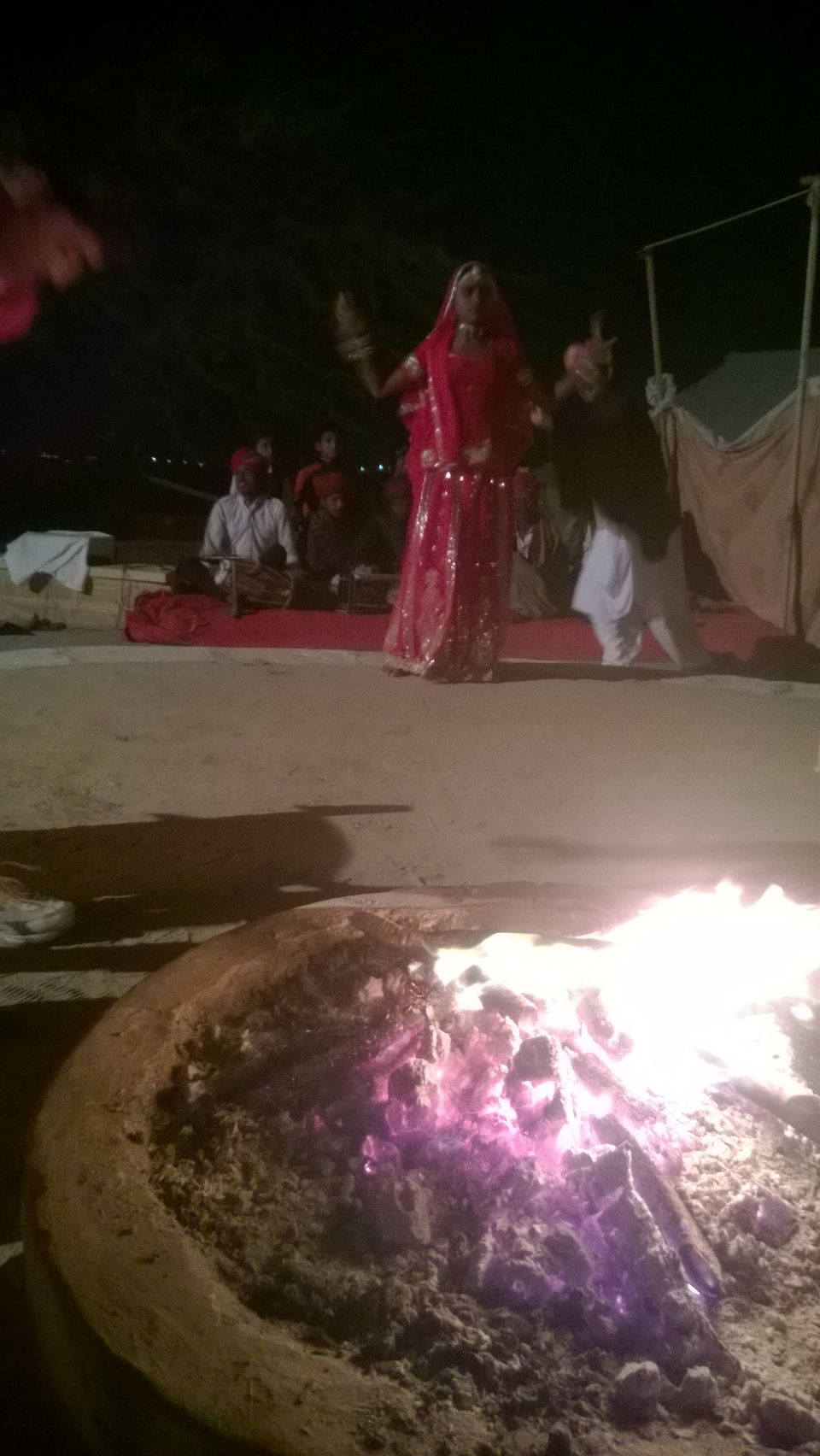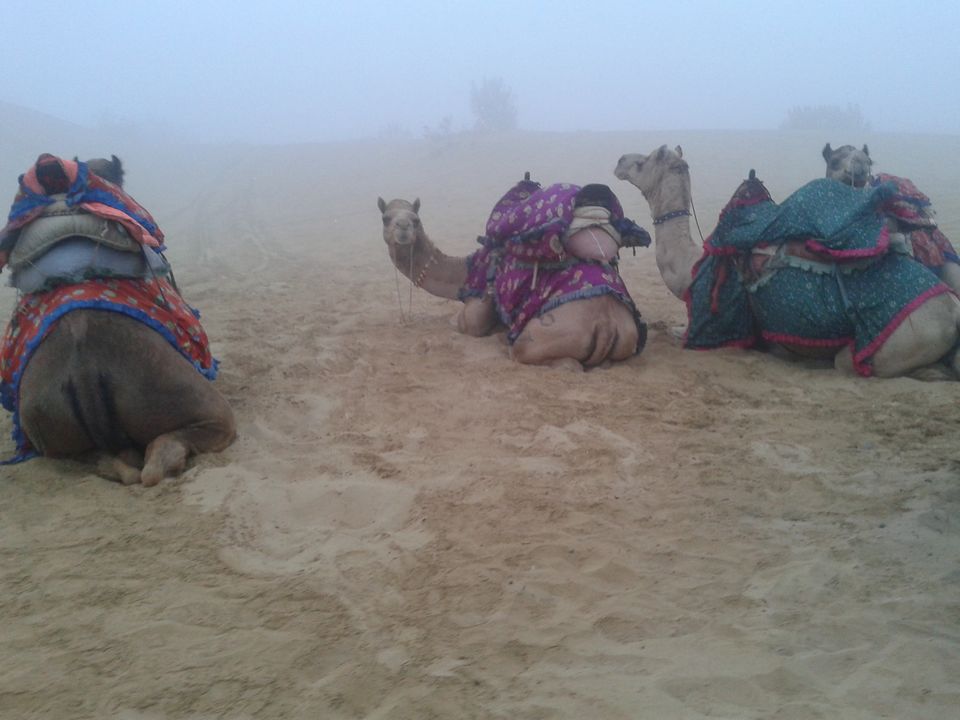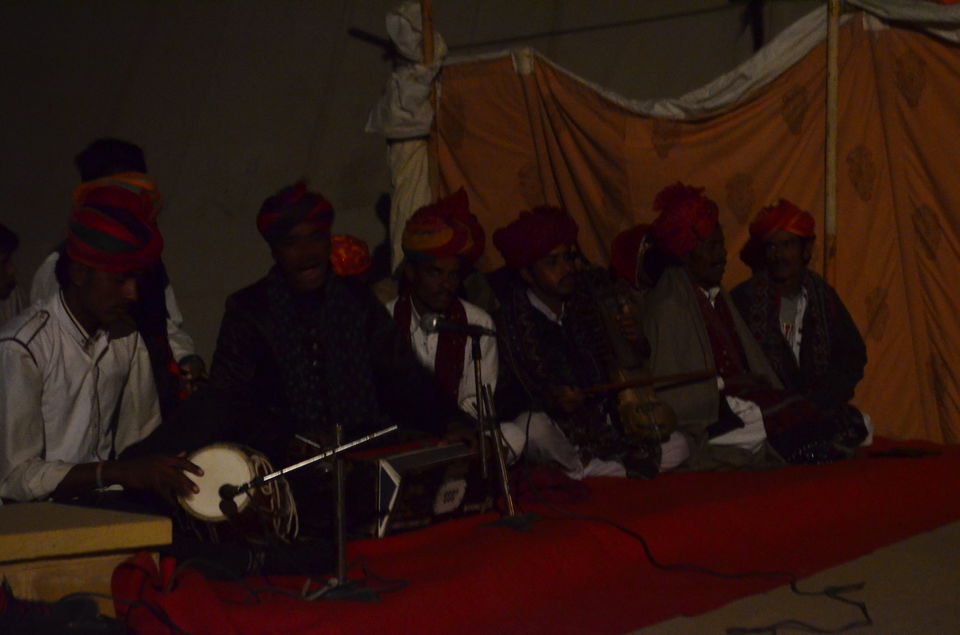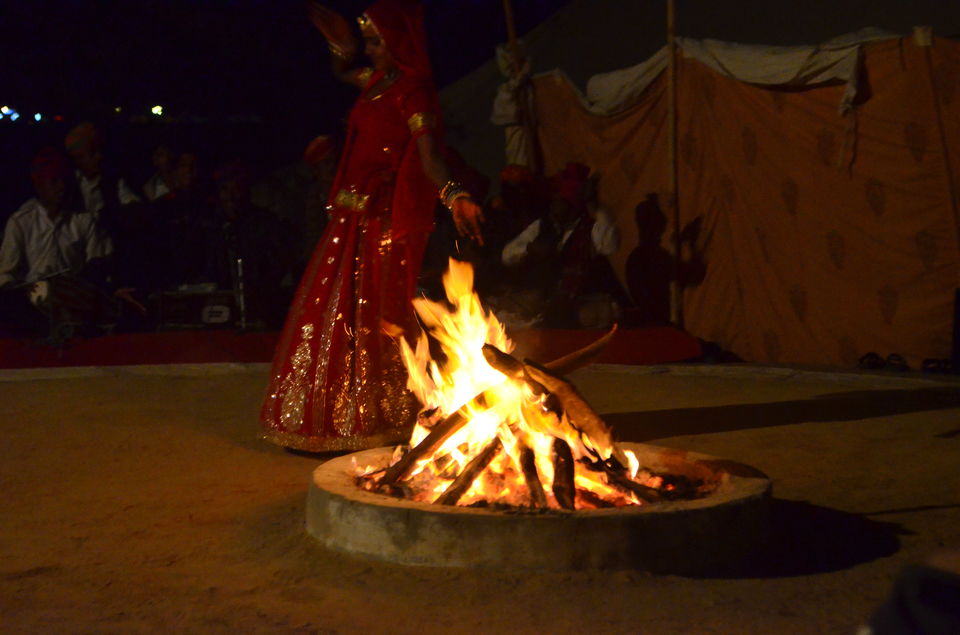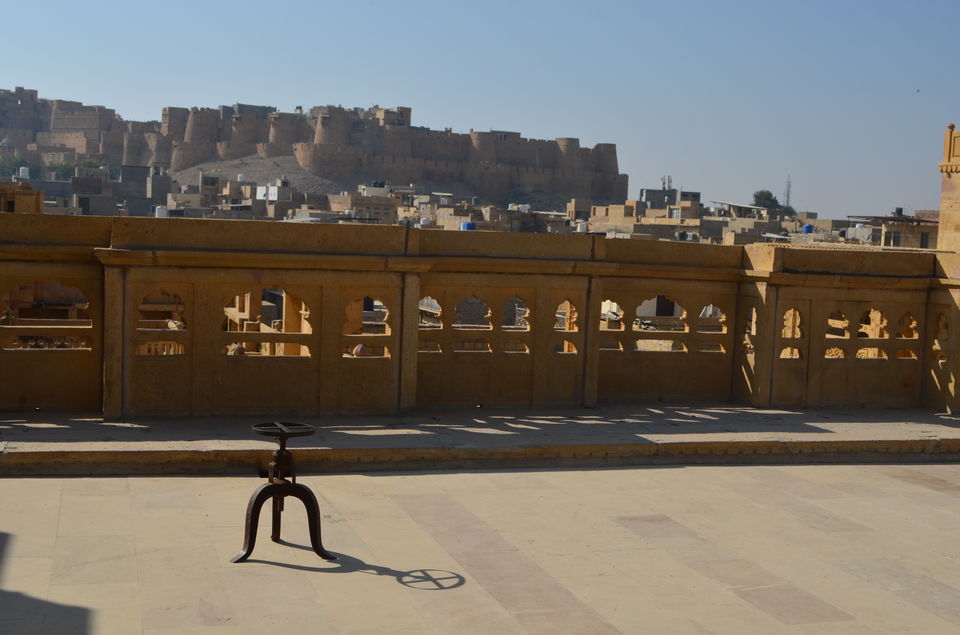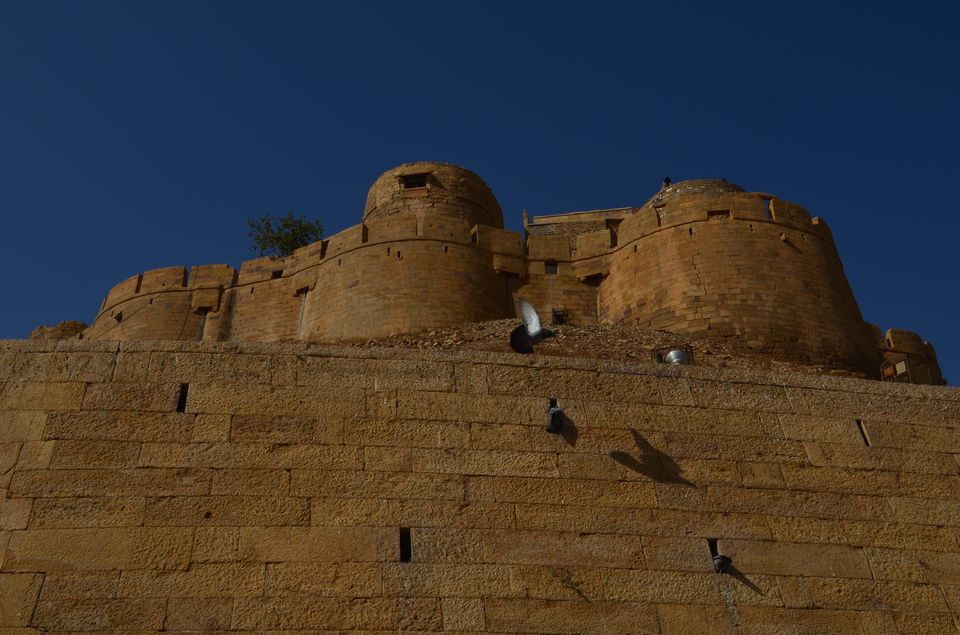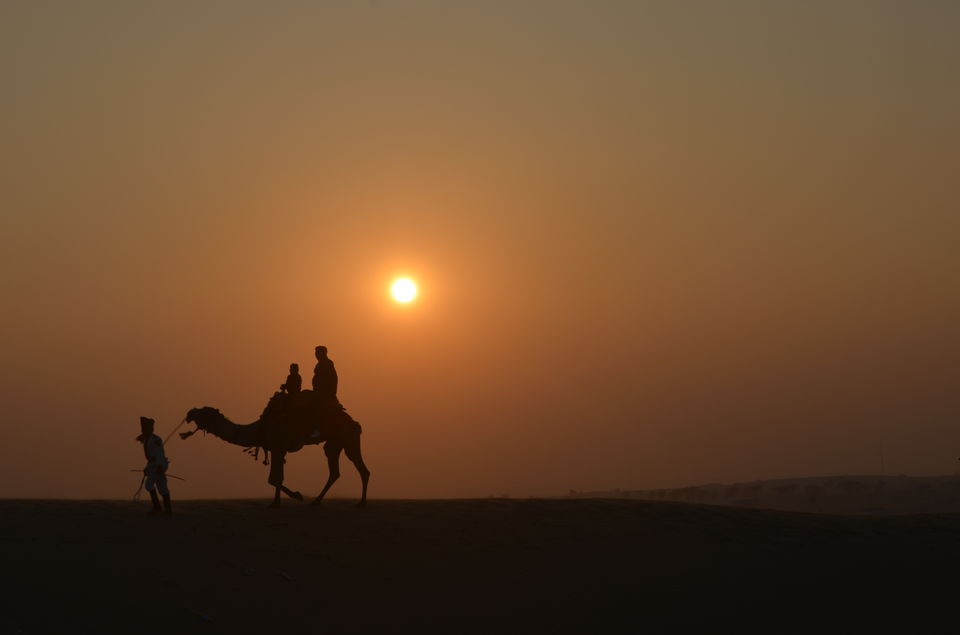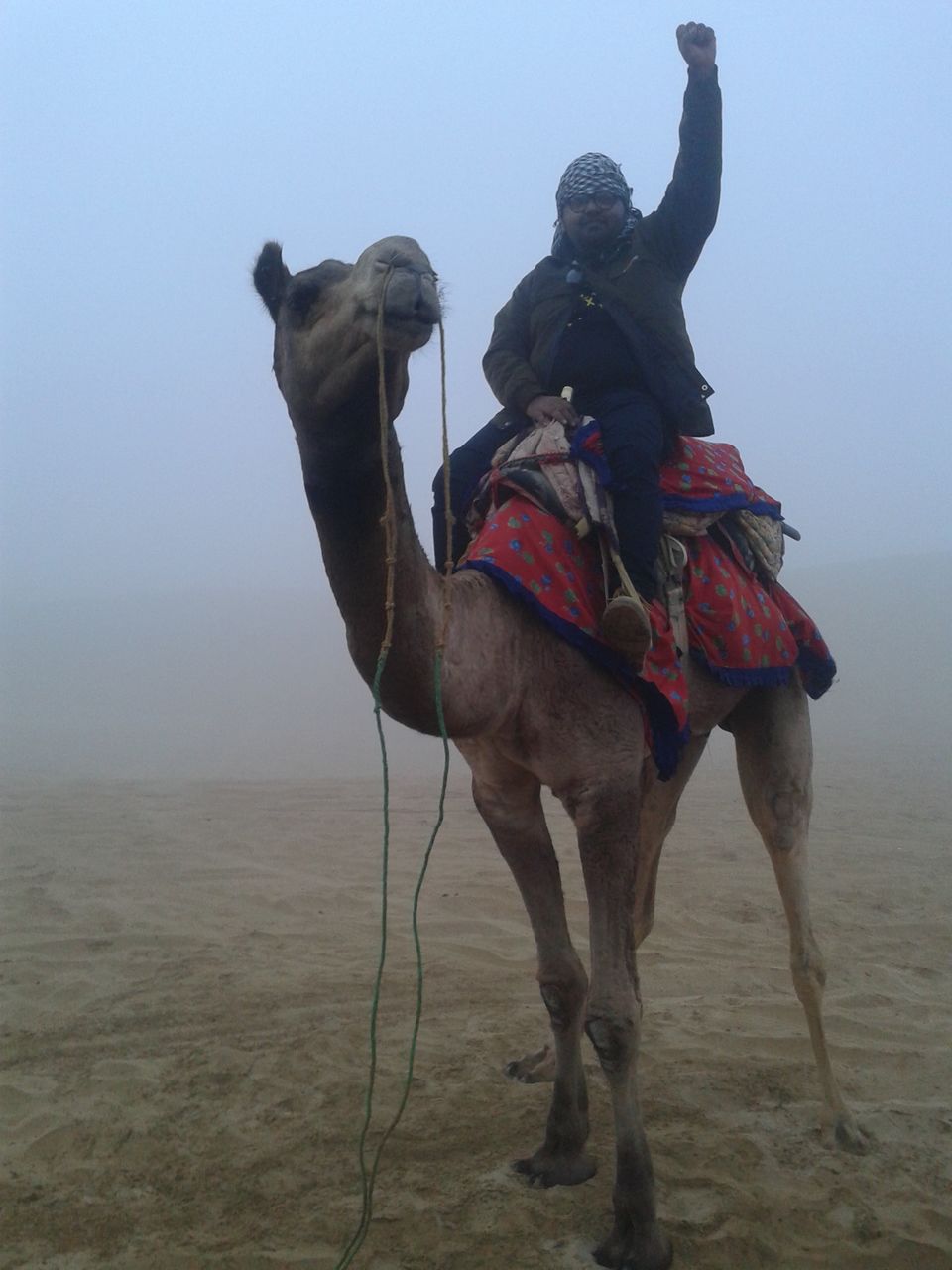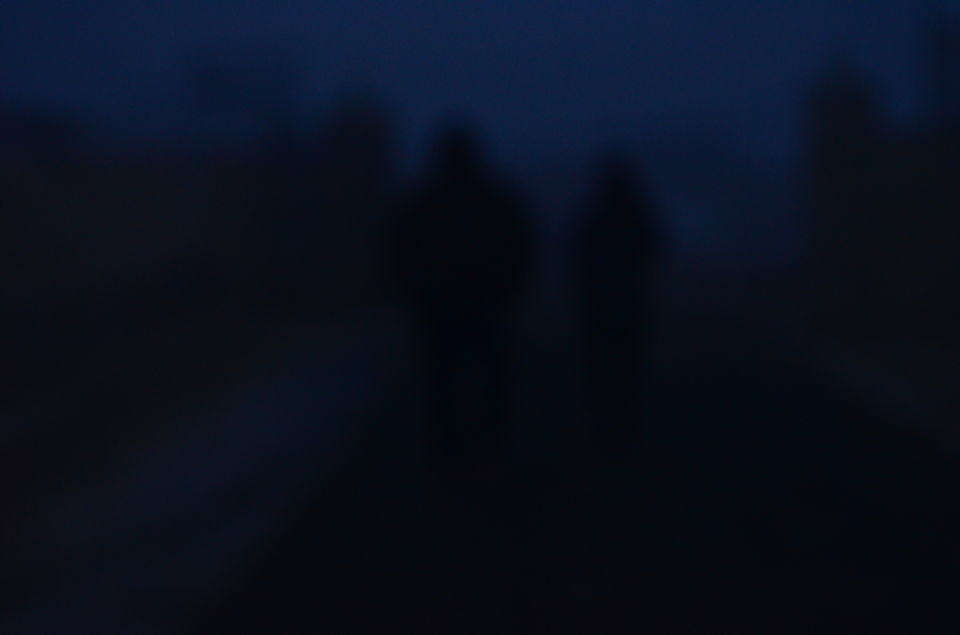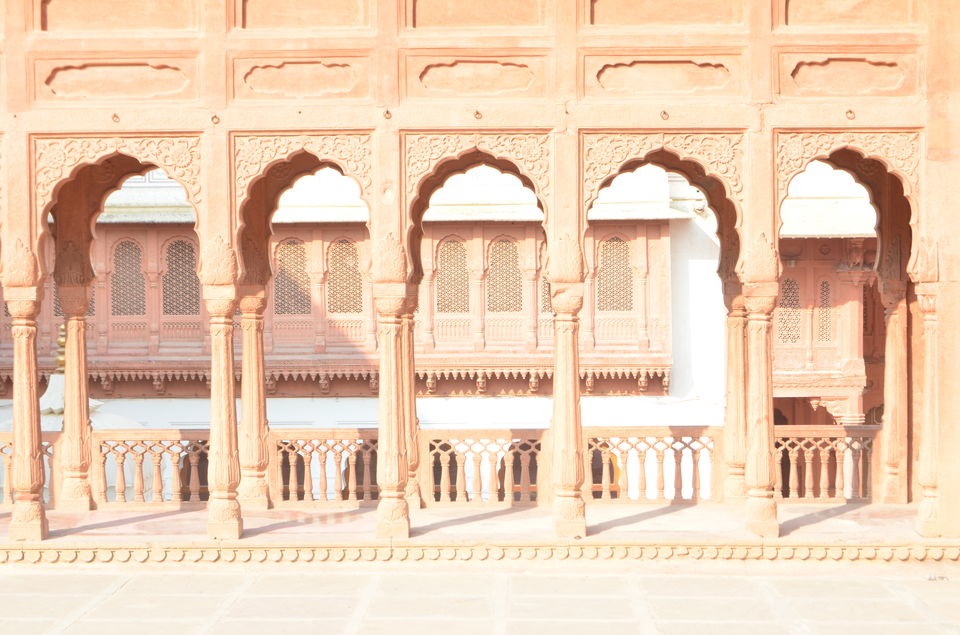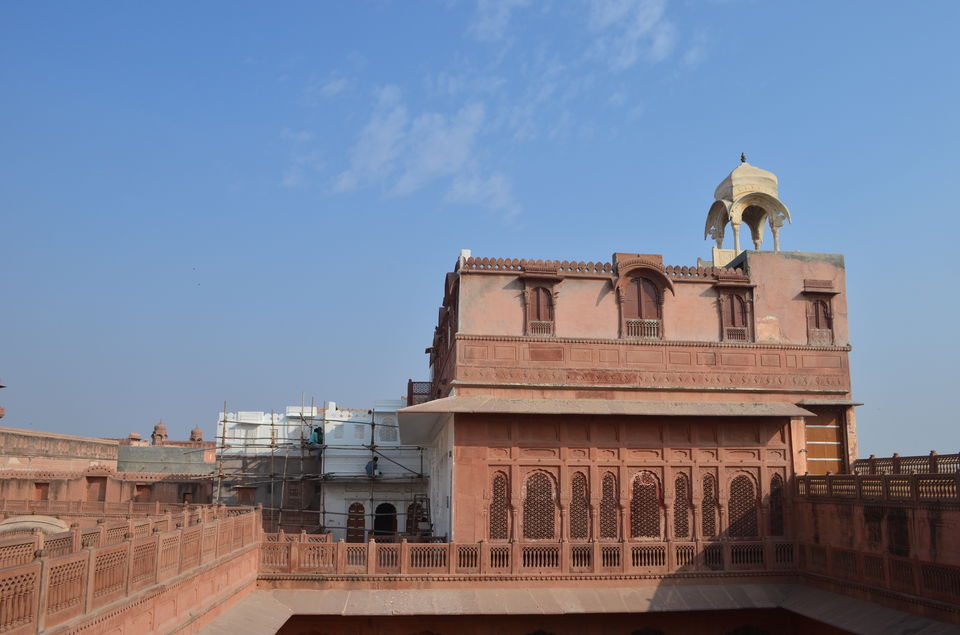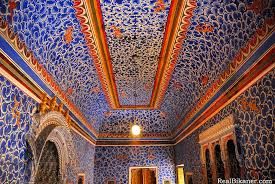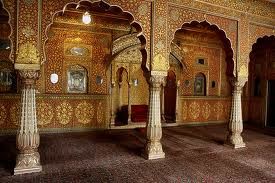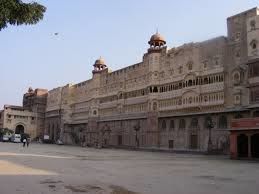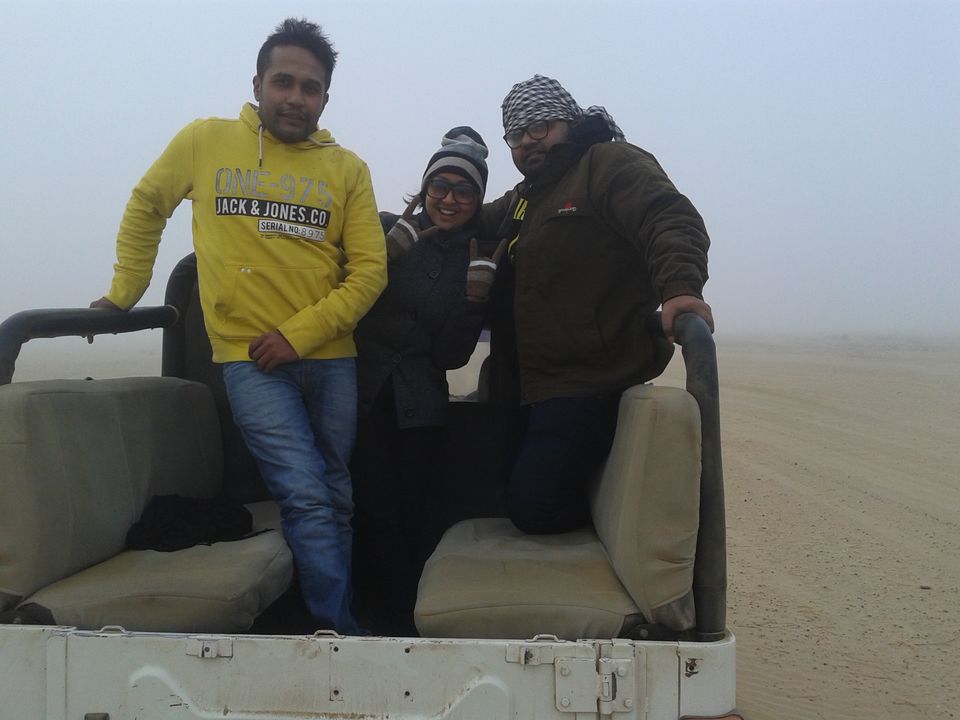 uHello December. Let's go out.
"Travel is not a hobby but an obsession"....so true in my case!
Travel has taught me how to be tolerant, gave me confidence and most importantly it has taught me that life can be a lot easier with a lot less baggage.
So, we went out. Rajasthan it was.
The land of Royals, located in North Western India, bordering with Pakistan. Most of Rajasthan's land mass falls in the Thar desert. Also, know as the Great Indian Desert. This inhospitable terrain forms a natural boundary between India and Pakistan.

Rajasthan known for it's Royalty, has plenty of Fortresses, Palaces and rich history that goes with it. Kings feared and dreaded for their warfare, courage and valor. 
 
The first mention of word Rajasthan comes from the works of George Thomas (Military Memories) and James Tod (Annals). Rajasthan literally means a Land of Kingdoms. However, western Rajasthan with eastern Gujarat were part of "Gurjaratra" or Gurjarabhumi, land of Gurjars The local dialects of the time use the expression Rājwār, the place or land of kings, later corrupted by the British to Rajputana.
          And, "Oh,boy !!" It still is the land of the kings.

Getting back into the journey now.
The overview of the trip plan lays below, which I'll discuss in details in the later part of this article.
Howrah (Kolkata) -> Rajdhani Express ->
New Delhi -> Bus (280 km) -> Jaipur -> Car  (150 km)-> Ajmer/Pushkar -> Bus (190 km)-> Jodhpur -> Bus (275 km) -> Jaisalmer -> Local Passenger Train (331 km)-> Bikaner -> Delhi Sarai Rohilla ExpressTrain (460 km)-> New Delhi ->
Rajdhani Express -> Howrah (Kolkata).
Day 1 :

Pack Your Bags.
Tie your shoe laces or slip into Crocs ;).
Validate the final check list.
Time to Go out.

Rajdhani departed as per schedule. The journey was smooth upto Delhi except for the Squeaking Sounds coming from the train springs which is very unlike Rajdhani.
Day 2 :
We got down at Delhi, train delayed by 4 hours.
Then, we booked tickets for a bus (Private Bus : Vikash Travels).
Seats were big, nice, push back & very comfortable, other things were horrible. This travel is no recommended for aged person.
The bus was half sleeper & half seats. The bus left for Jaipur around 4:30pm.
What followed next was "Something of an experience".

What seemed to be a simple push back sleeper bus from outside was like a dump with storage facility in. Huge packages were lying on the floor, with people sleeping,sitting on them. Local women were sitting between the seats with their children on their lap. Some were sleeping under the seat, some were sleeping on my friends' shoulder ;). I still deeply believe they were a few Camels, few f-16 fighter planes onboard, under some seat, which we couldn't see, given there were near 60people on the bus with huge luggages, which was specifically designed to carry 30 odd passengers. We nearly crawled, strafed, jumped, slide our way though the gate with our luggage, when Jaipur came. It was a full on semi commando training to our way out of the bus !! But people were nice, they won't mind if you accidentally step on them. They will greet you with a smile & dust off their clothes. Incredible India it is.
The Pink City is located 277 km away from New Delhi. The car journey will take you four hours and the Volvo can take anywhere between five to six hours.


Reached our hotel at Jaipur, RTDC Hotel Swagatam at around 11:45pm. You can look for the hotel info at the itinerary section.

Day 3 :

Jaipur is the capital and largest city of the Indian State of Rajasthan in Northern India. It was founded on 1727 by Maharaja Sawai Jai Singh II the ruler of Amber, after whom the city is named.
The manager of the RTDC hotel arranged us a car for the local tour. We went out in the morning. There were a few places we wanted to go for sure.

1] Hawa Mahal.
The Hawa Mahal (literally meaning "The Palace of Winds") was built so that women of the royal household in those times could watch street festivities whilst themselves remaining hidden from view. The building is constructed of pink sandstone, and is one of the key architectural examples that lend the city its nickname of "The Pink City".
2] City Palace-Jantar Mantar
3] Jai Garh Fort
4] Nahargarh Fort
5] Amer Fort
6] Jal Mahal
The Jal Mahal (Water Palace) is a palace whose foundations lie completely inside the Man Sarovar Lake in Jaipur. The most interesting feature of the palace, other than the fact that it is surrounded by water on all four sides, is the complete change in its looks at night, with specially crafted lighting to create an unforgettable effect.
For the history buff
Three main forts dot the city that one must visit.
Nahargarh fort is located at a height and you can see the Man Sagar Lake and the entire city from here. This fort is best for sightseeing and is often referred to as the 'suicide point'.
The second fort is Jaigarh where in lies the largest cannon in the country. This fort is also known as the fort of victory.
The last fort is Amber Fort and it is known for Shila Mata Temple, Jas Mandir and the Sheesh Mahal.
From the awe-inspiring Hawa Mahal, situated right in the midst of the city proper, to the Jal Mahal, to the Nahargarh Fort, Jaipur brings forth to you a rush of history in the very middle of a bustling, lively, modern city.
Jaipur is an enigma. Its one town which seems to be growing to be growing tired of its heritage, but can never let go all the same. It is that place where you see carelessness and carefulness juxtaposed in the most ironic ways possible. Jaipur is a city that grips you, not just for its attractions, but for its subtlety.
The visit to Pink City is one full of royalty and extravagance. Jaipur gives a beautiful glimpse of the royal lifestyle that the kings and emperors indulged in. The old city is the actual Pink City. Quaint little shops with loads of colour and handicrafts, the old part of the city is rich in culture and tradition. Though there's not much to do in Jaipur, I landed up shopping with my friend. Colourful bags, Alia Bhatt dupattas, jewels and handicrafts - Jaipur promises ethnic glam.
All in all - Jaipur promises a glimpse at our tradition, culture and rich history.  The emperors sure knew how to live 'King Size' ;)
Food : We had our lunch at Jaigarh Fort. Both Veg & Non-Veg Options are available. We chose non-Veg for obvious reasons. Bajra Roti, Missi Roti, Lal Mans, Jaigarh Special Chicken were the mouth-nose watering dishes we had. Rajasthani's are generally considered to Vegetarians but believe me, the authentic Rajasthani Non-Vegs are just as astounding as its history.
Day 4 :
Time to leave Jaipur. Next Destination is Jodhpur via Ajmer-Pushkar. We booked a car from the RTDC hotel itself.
Personally, I don't like religious places & bingo I didn't like Ajmer-Pushkar as well.:)
If there is one thing that Pushkar is known for, it is the famous Pushkar Mela; the camel and livestock fair  that is held here annually which attracts throngs of tourists from all over the world. And if there was one particular time that I did not wish to visit Pushkar, was during the mela! Don't get me wrong here, I'm sure the Pushkar Mela must be quite an experience, and maybe one day I might just visit, but for my first trip to Pushkar I wanted to go beyond the mela and discover the place for itself and not a phenomena.
So it was decided that we would visit Pushkar and Ajmer for few hours & will leave for Jodhpur. We set out by road for a blissful 2 hour drive, crossing the beautiful fields by the sides of the highway, making a quick stop at the famous Dargah Sharif in Ajmer which attracts devotees of all religions throughout the year, as its believed that any wish made here is granted. Well, obviously I made mine and now I'm hoping that it does get granted! ;)
We visited the famous and the only Brahma temple in the world, and yes it happens to be in Pushkar! There's actually an interesting back story regarding this too, but that some other time or you could just Google it! No trip to Pushkar is complete without visiting the sacred Pushkar Sarovar, a prominent place of pilgrimage for Hindus. The lake is surrounded by 52 ghats (gateways leading to the water), where pilgrims throng in large numbers to take a holy dip, especially during the 'Kartik Poornima'.  Be wary of the local priests who may try to force you into donations and pujas. Go for it only if you want to. I ran from it, as I wanted to.
Since Ajmer Dargah is only twenty minutes away from the Pushkar, it's best to make a quick visit en-route Dargah itself.
Don't go as a tourist to the Dargah. Go there if you truly want to visit the place for what it is. It's crowded, hot, you cannot enter without covering your head, you have to be dressed appropriately and you won't get much time at the shrine. But what you will experience and see is the belief in god that the thousands who come here have. Personally I loved the love, admiration people have in midst of the hatred everywhere ,even though I must have spent barely fifteen minutes in the Dargah.
After the visit to Dargah, the car we hired dropped us at the bus terminal where we just got the Bus (Volvo) to Jodhpur around 3pm.

We reached Jodhpur about 8pm in the evening & checked in at Ghoomar (See itinerary).
Day 5:
Jodhpur  is the second largest city in the Indian state of Rajasthan, the capital of the kingdom known as Marwar. Jodhpur is a popular tourist destination, featuring many palaces, forts and temples set in the stark landscape of the Thar Desert. The city is known as the "Sun City" for the bright, sunny weather it enjoys all the year round. It is also referred to as the "Blue City" due to the vivid blue-painted houses around the Meherangarh Fort. The old city circles the fort and is bounded by a wall with several gates. However, the city has expanded greatly outside the wall over the past several decades. Jodhpur lies near the geographic centre of Rajasthan state, which makes it a convenient base for travel in a region much frequented by tourists. Guarded by a 1,200-year-old fort, Jodhpur is one of the most enthralling cities in Rajasthan. With bazaars, snaking streets and houses predominantly blue, it's a place like nowhere else. Founded by Rao Jodha, chief of the then dominant clan, in the early 15th century, the city is now widely known for offering customized design, be it clothes, home accessories or artifacts.
The beautiful Suncity of Jodhpur will welcome you with an unparalleled warmth which you can feel in the way people greet, their language, their hospitality and the food!! There are many other places which one must visit in the city but But if one really wants to feel the city I recommend taking a walk in the small streets of tripoliya bazaar in the old city - a wholesale market for bangles, bandhani and mojris. You can also see the clock tower which is a short walk from tripoliya bazaar.
First, we set off for Umaid Bhavan Palace.
It is another museum of Jodhpur royals, Umaid Bhavan is also a luxury hotel. It hosts hundreds of wealthy tourists everyday and is flourishing. When you visit there do not miss the exhibition of Vintage cars. Rolls Royce drew my breath away. Jodhpur is a regal beauty which exudes royalty from every corner. Anciently architectured houses on narrow roads are a definite treat to eyes. What drove us away is the behaviour of the common people. Jodhpur also has it's fair share of desert. If a trip is planned to Rajasthan, this blue city is a must halt.
Expert tip: There are number of festivals organized by the crown all round the year. Make sure you plan a trip about those days.

Then, the Next big thing. Meherangarh Fort.
Absolutely loved the amazing architecture of Mehrangarh fort. Don't miss out on the view of the city from the fort where you can see why this city is also called the Blue city.
Stands tall on a hilltop, Meherangrah is a true beauty. It has that world famous well which was shot in Dark Knight Rises. Looking out over the city from a height of 300 feet, Mehrangarh Fort is an extraordinary achievement of beauty and architecture. The fort is home to a museum and several elegant palaces. Visit the Jaswant Thada cenotaph on the way up for a breathtaking view of the city. The museum preserves all kingly items in a great manner. The rooms, armors, palanquins look not even a day old. The shops inside the fort are expensive but really rich in Jodhpuri culture, some money can be splurged.

Tags: Janata Sweet Home - Try ghewar , Gypsy Hotel : Try Dal Bati Churma, which I didn't like that much, because its hard to tickle the taste bud of a Bengali until its extra ordinary ;)
Time to leave Jodhpur. The bus was at 3am in the morning. AC push back. Good bus. Comfortable seats. We arrived at Jaisalmer 5 hours later. We got out of the bus & landed admist of some blistering cold.
Day 6 :
Jaisalmer- "The Golden City", is a small town in the Indian State of Rajasthan. It stretches to only 5kms and having a population of 50,000 people (approx.). Rising from the heart of Thar Desert, etched in yellow Sandstone, this citadel city stands in all its awesome splendor. Second Oldest fort in Rajasthan, sleeping under the stars, go on a desert safari, Ghost Town, Royal cemetery and many more. This small city of Rajasthan has many things to offer.
Jaisalmer. Satyajit Ray. Feluda. Sonar Kella. Enough to tickle some Bengali sentiment in the state of Rajputana.
As we got down from our bus, we experienced some severe cold wave, unlike Jaipur & Jodhpur. Our Hotel was at the mid of the desert call Sam Dhani which is well over 40km from the city. So we decided to go for the city tour first & then will head for Sam Dunes. So, we went to RTDC Hotel Moomal requested them to allow use use their washroom, so that we could fresh up a bit & get on some cold gears. In return they opened a cottage & allowed us to rest a bit & freshen up. They also arranged a car for the city tour & which eventually will stay with us over night & drop us to the railway station next morning.
1-Fort of Jaisalmer- Watch Jain Temples and Museum and King-queen palace.
2- Patwa Haveli

Post breakfast, we headed towards a magnificent golden, sandy structure, known as Patwon ki Haveli. Legends have it that opium and spice traders travelling via the Silk Routes stopped over here and made a fortune.

And, what's even better is to see the only living fort that's situated here in Jaisalmer. Presently, around 5,000 locals inhabit the fort walls. The Jain temple, a renowned structure within the fortification was made by some rich Jain traders on the silk route. Locals told me how they loaned money to the king, and in exchange, the king allowed them to build the temple within the fort. Another interesting fact that I got to know was about a 500-year-old Stupa with the base made of fossil stones. This place, standing true to its definition, is truly the Golden City, and worth a stay. I loved the city enveloped in the golden hue of the Jaisalmer stone carved in the finest way possible. One can shop for mojris, leather bags and traditional printed bedsheets here but again bargaining skills do come in handy here! So please guys, have a lady onboard. :)
After Lunch at roof top restaurant inside Sonar Kella, Jaisalmer we headed straight to the Sam dunes. There are no ATMs there so make sure you carry enough cash before you leave the city.
Immediately on arrival we hopped on the camels and absolutely loved the breath-taking view of the endless sand dunes. However scared you are just sit back, relax and let the camels run and leap in the deserts....trust me you will love it. We stayed overnight in the huts which can cost about 2000/- per head inclusive of and evening of folk music and dance, dinner, breakfast,lunch. In off seasons, you can bargain too!! As we were there for the New Year's eve the RTDC authority arranged for folk song & dance. Personally I love folk, so I enjoyed the evening like anything. The songs flow in a rhythm which is in sync with the desert atmosphere. A new year's eve away from the city, pubs, clubs & I enjoyed more. One can stay in Rajasthan if they love folk song only. Such artist exists in our country in ultimate poverty is definitely is matter of pride & Government must look into the matter seriously.
Next day early morning we left to see the sunrise and experience the Thar desert on Thar. Thar dropped us a point where the camel owners' were camping. We sat down on the "khatiya" (bed made out of bamboo/wood & rope)  beside the camp fire. Had some hot tea. The temperature was definitely sub zero, a we found there was a fine layer of ice formed on our car. Then time for another camel ride to the sunrise point. This journey was truely mystic in every sense. Dense fog, chilling cold, Camel snors. It felt like I was on some different era. The 1 hour jeep safari, after you return to the previous camping point in 30mins, will leave you ecstatic and you would not want to travel all the way to Dubai for a desert safari.

We returned to Sam Dhani after a 2-3hours adventure packed morning patrol. The car dropped us to the Jaisalmer station, from there we boarded train to Bikaner.
Day 7:
Bikaner, also known as the Desrt City, is located in North-West Rajasthan. It was established in the year 1488 A.D. by Rao Bika, a Rajput Prince and that's where the name comes from 'Bikaner'- the settlement of Bika. The city is known for producing great warriors. Bikaner has a rich cultural heritage.
 Boarded the train around 10am & finally reached Bikaner around 5pm. We checked in at RTDC Dhola Maru, only to find that even half a day of sight seeing was a little too much!
But Bikaner was definitely a foodie's paradise, with its mouth watering savouries. #Hotel Simran , #WOC.
The old city of Bikaner stands on a slightly raised ground encircled by an embattled wall with five gates. Till date, its magnificent forts and palaces bear testimony to its rich and architectural legacy.
Junagarh fort : The Junagadh Fort is one of the prettier forts in Rajasthan with a great museum. The great courtyards and the painted apartments give a feel of Ancient India. The fort is as lavish as its interior. This fort is probably the best going by the interior paintings in all of Rajasthan. It is famous for its massive structure and architectural design.
Nation Research Centre on Camel : Its the only camel research centre in all of Asia.One can learn about camels and their life. Camel rides can be enjoyed here. Camel milk is sold here in many flavors and one can taste the tea made of camel's milk.
Many people remember Bikaner only for its Bhujia but this desert city of Rajasthan has a lot more to offer. It has the magnificent Junagarh Fort, Sand dunes, amazing temples, palaces and museums. If these things interest you, then Bikaner is a must visit.
Around 10pm we had our train from Bikaner to Delhi.
Day 8:

We arrived at Delhi at around 6:30am in the morning.

Went the Delhi Station lounge for the natural & obvious reason. Slept for 2hours on the sofa. Around 10am we dumped our baggage temporarily at the cloak room & went on to take a mini tour to Sarojini Market :D. Had had our lunch at a restaurant called "Farsi" in the Hauz Khas village. The food was great, specially the Chicken & Mutton koobeidah wraps. 

Around 4:30pm we returned to the New Delhi station, & boarded Rajdhani around 6:10pm, which was running late by almost 2hours.

Day 9:

Reached Howrah around 2:30pm, 4.5 hour delayed, than usual.

  From Rajasthan, with Love, lots of color & spice.

Fellow Travellers : Sreeparna, Dipayan.