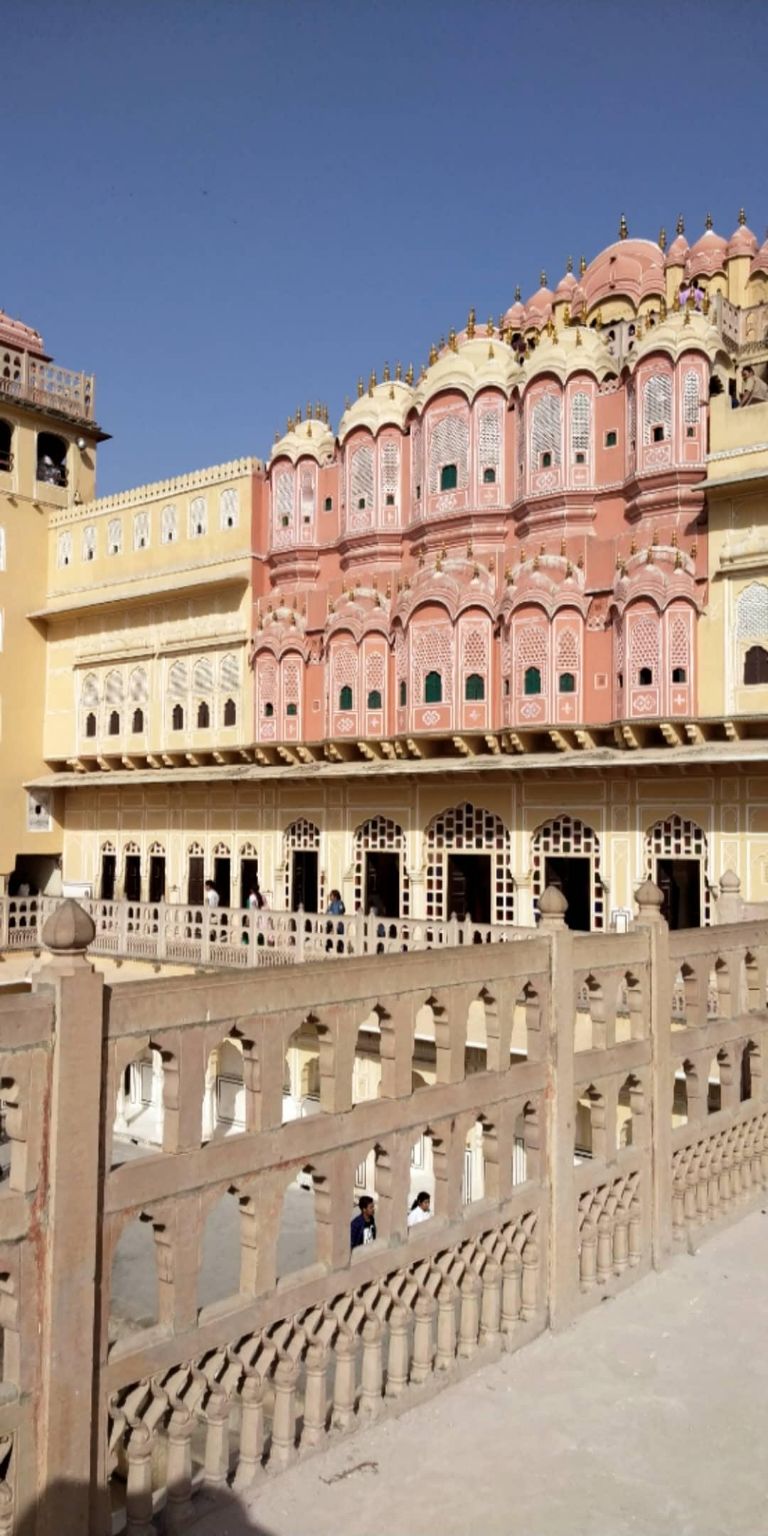 Albert Hall Museum has a beautiful architecture with pigeons all over the place.
This place is so picturesque that you can find a lot of couples having their pre wedding photoshoots done here.
The inside of the museum is even more interesting. It has every information about the history of Rajasthan.
People who enjoy visting historical places would really love this place.
They have antique items from all over the world.
You wouldn't realise how time flies here.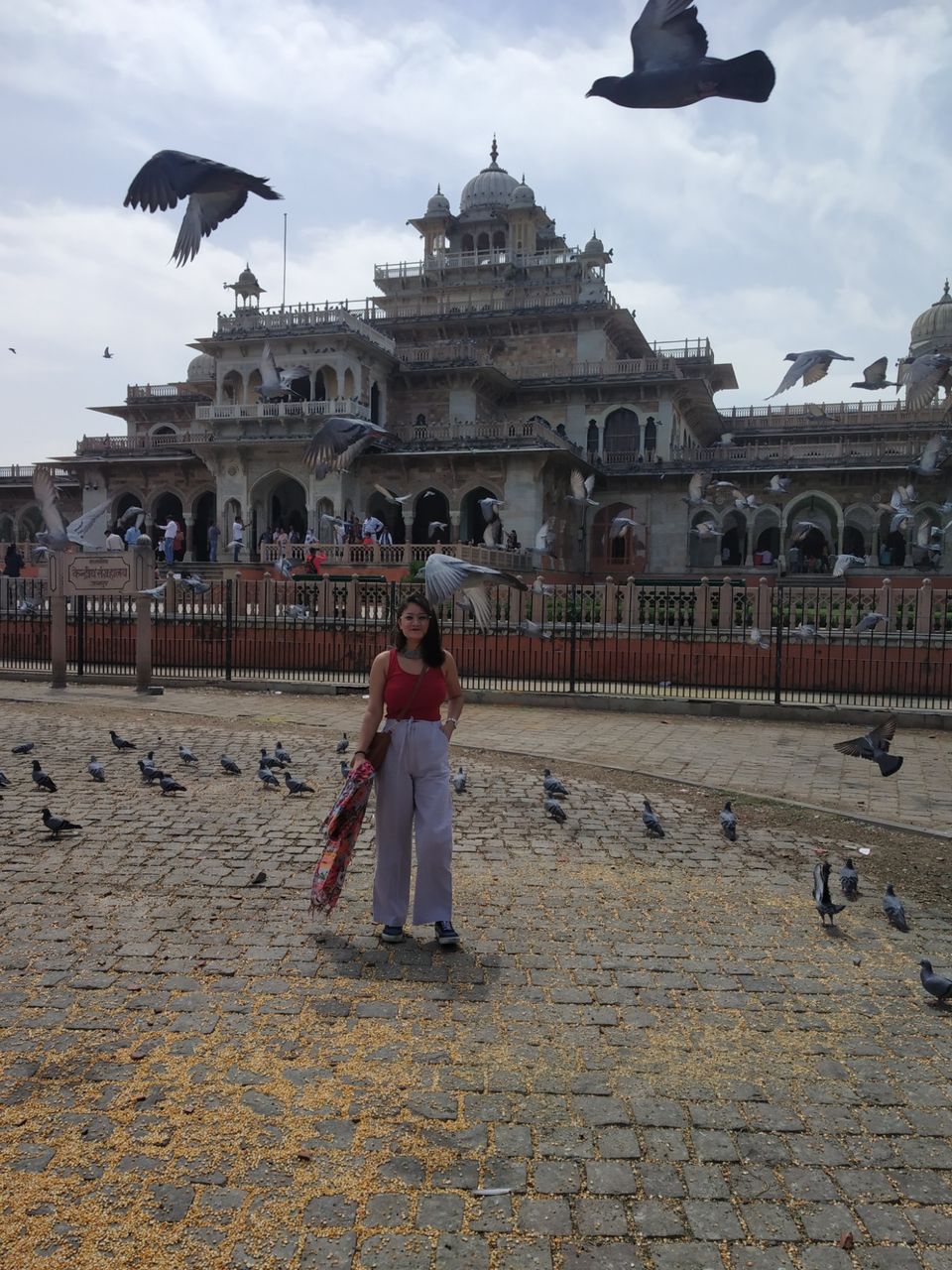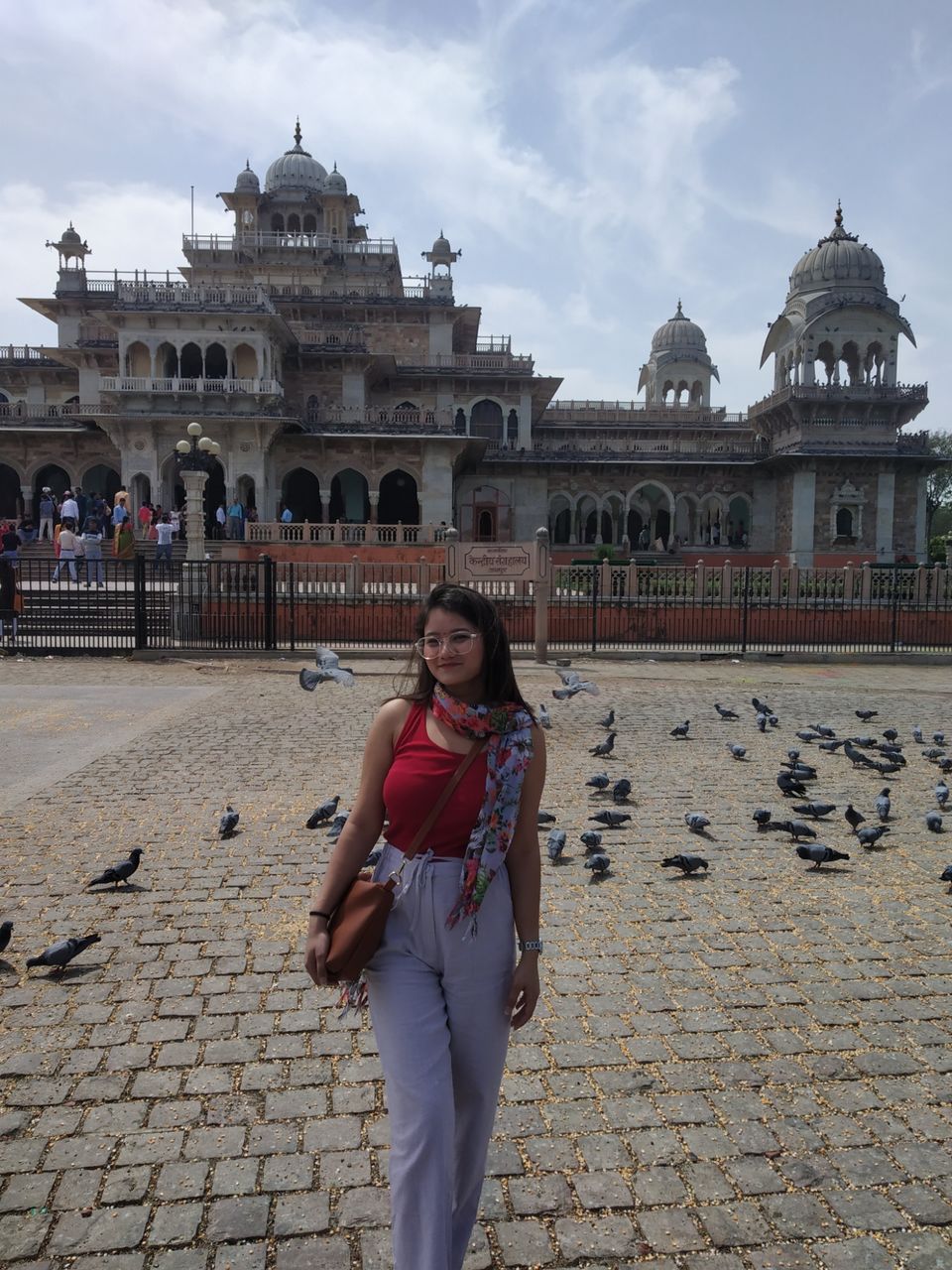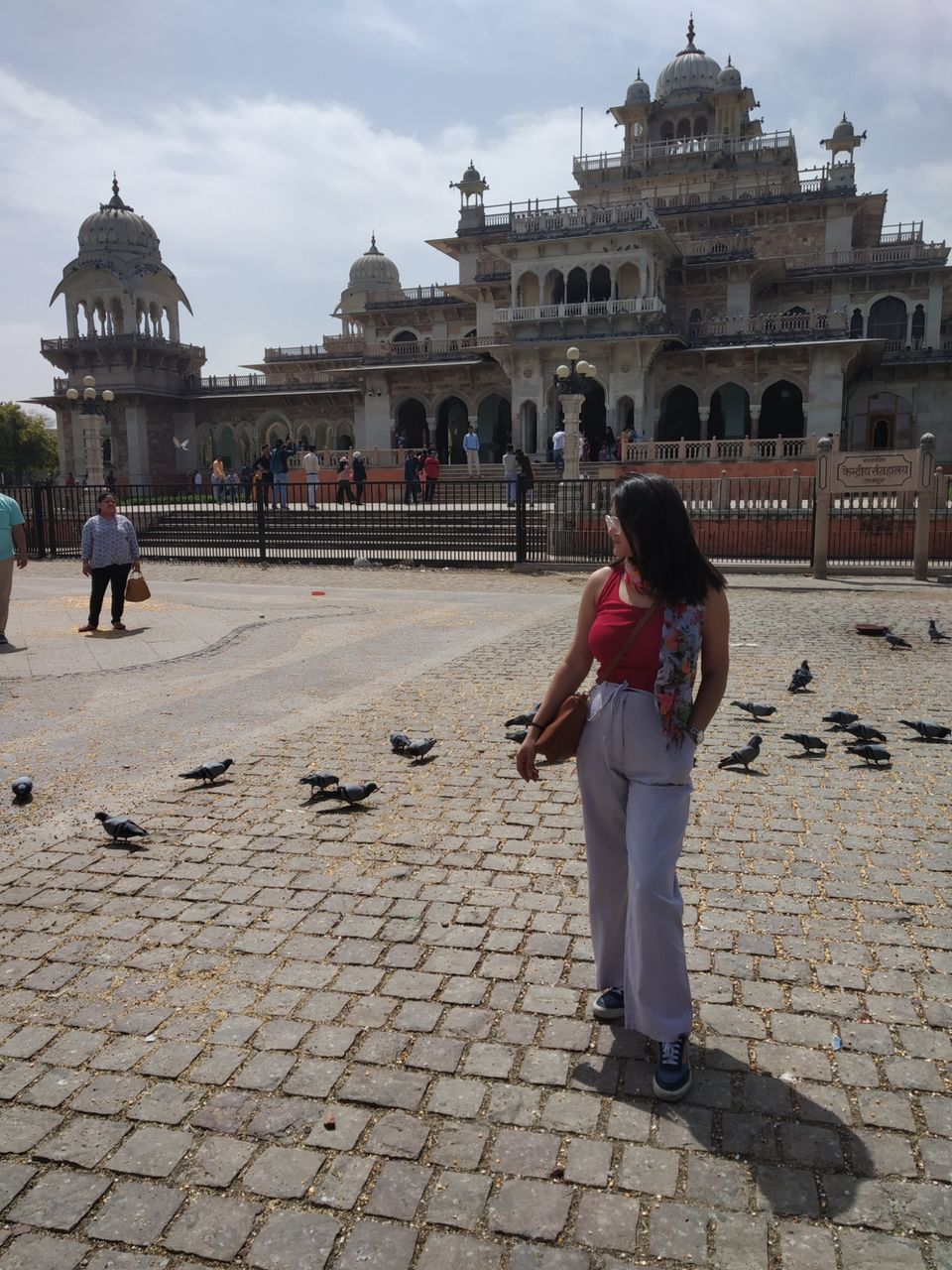 Just across the road is the Jaipur zoological park. More of just a regular park than a zoo.
There were literally no animals in this Zoo and it was so hot here that even the animals couldn't bear the heat and were looking for shelters.
All we did was look for something to drink as roaming around in this park made us feel so dehydrated.
Whatever animals we could see were in such a bad condition and were not taken care of.
We didn't even try to explore and without wasting any time went to our next destination.
Jantar Mantar was a place we enjoyed visiting. It had all of the equipments of ancient period to study the time.
It was really intriguing to know the technicalities behind such huge inventions that are so accurate till date.
In this place you would need someone, a local or a guide, to tell you about how each of these huge equipments work.
Being a Delhite I wasn't expecting much from a place like JANTAR MANTAR. But this one is so different than the one in Delhi.
To my surprise there were no candle marches or people sitting on "Dharnas".
A good place to know about new things but don't forget to carry a water bottle at all times.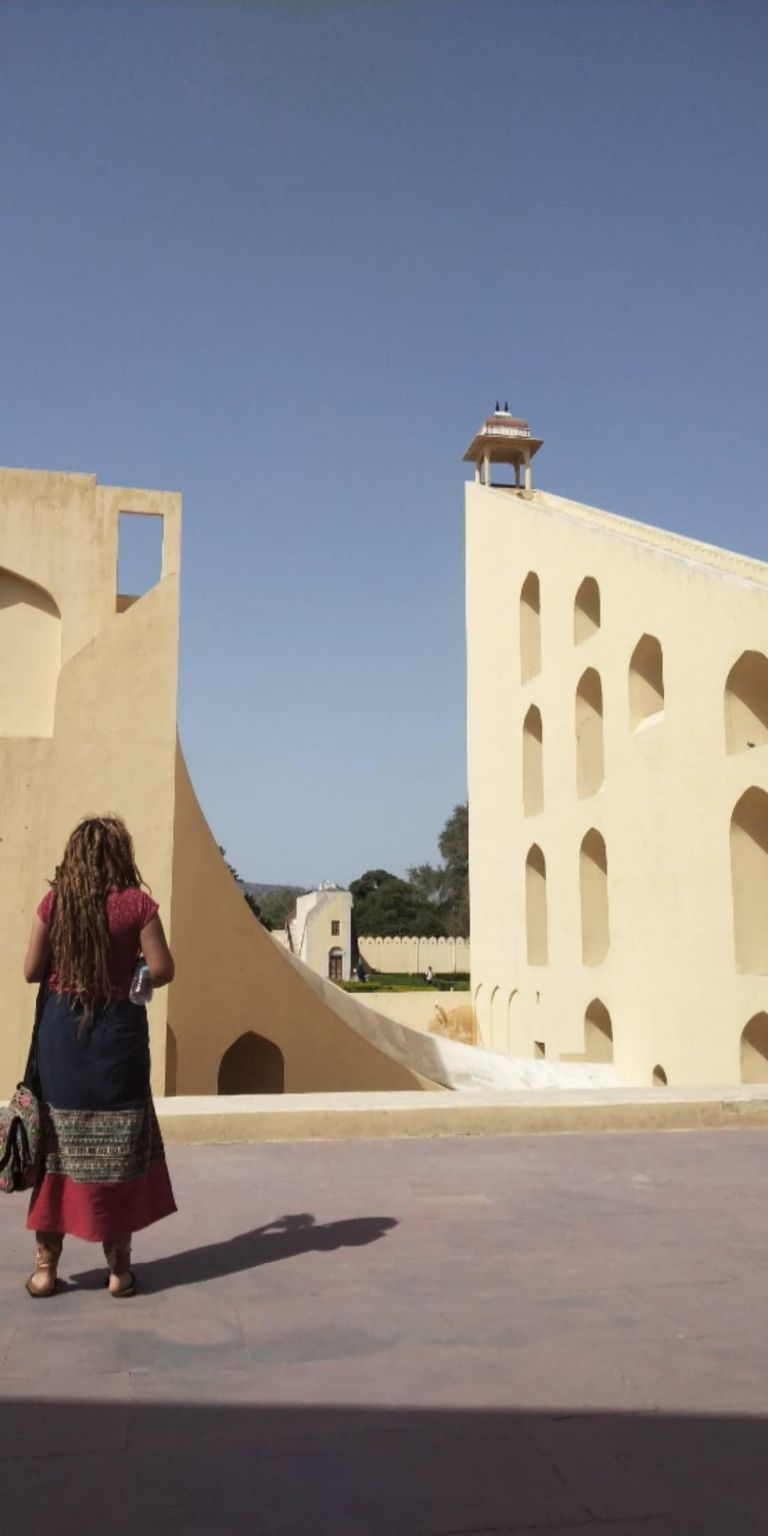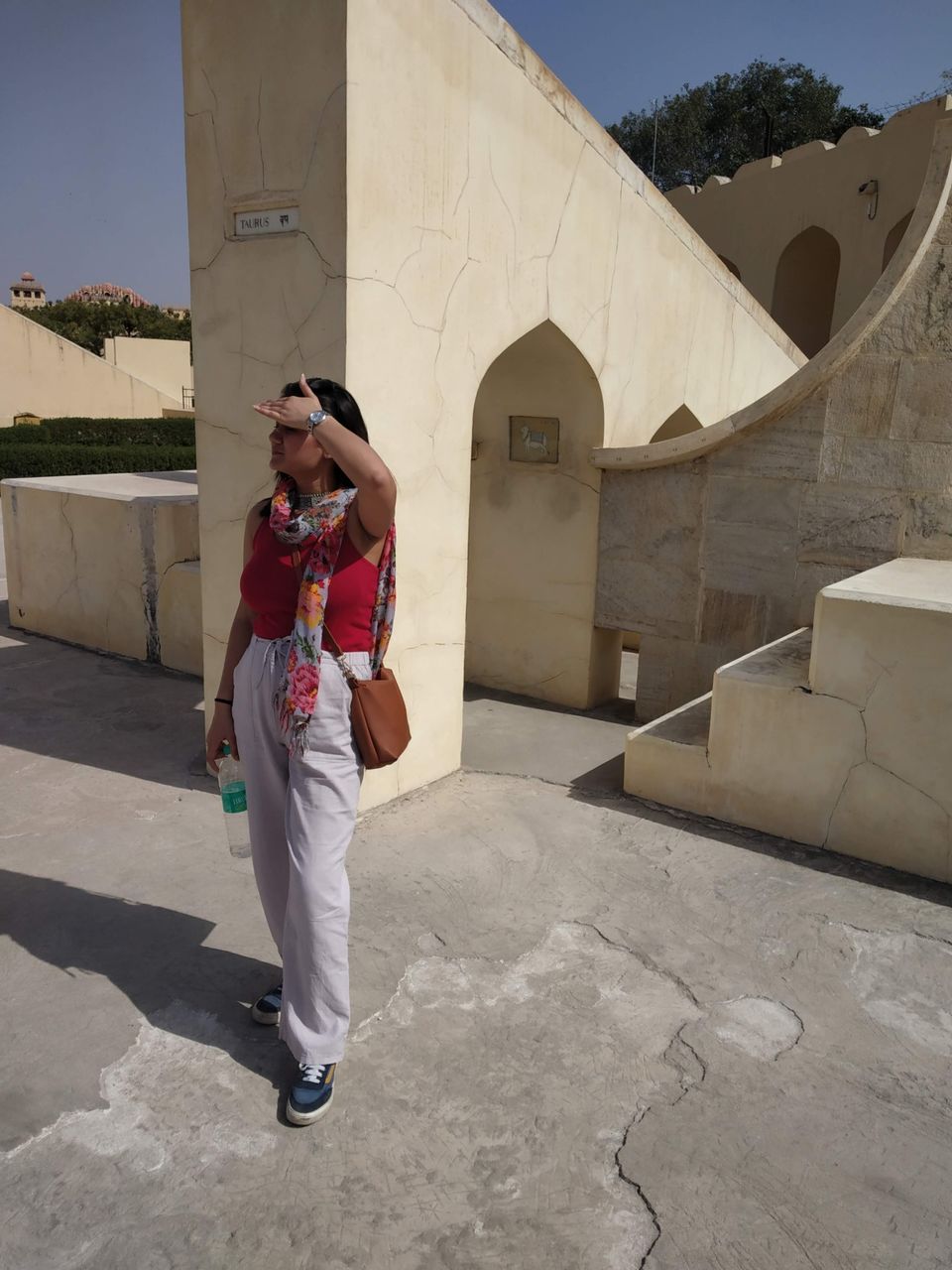 It was a really bad decision to visit Jaipur in the month of March. We were literally sun burned and were sweating all along the trip. But the beauty and culture of this place made up for that.
We were quite astonished by the architecture and the colours everywhere.
We planned our trip based on how much time needs to be spent at a place because we didn't want to miss out on anything.
We visited all the smaller places on one day and kept the forts for the second day.
Just 5 -10 minutes of walking from Jantar Mantar you will find Hawa Mahal.
Amidst the hustle bustle of the market named Badi Chaupad this beautiful piece of architecture stands out.
From outside it looks exactly like the pictures you see in your history books and the monuments chart paper, made me feel nostalgic.
We went inside and it was a whole new world. Very different from the commotion outside, it was really calm and not that crowded.
This place is really colourful and screams out the essence of Rajasthan.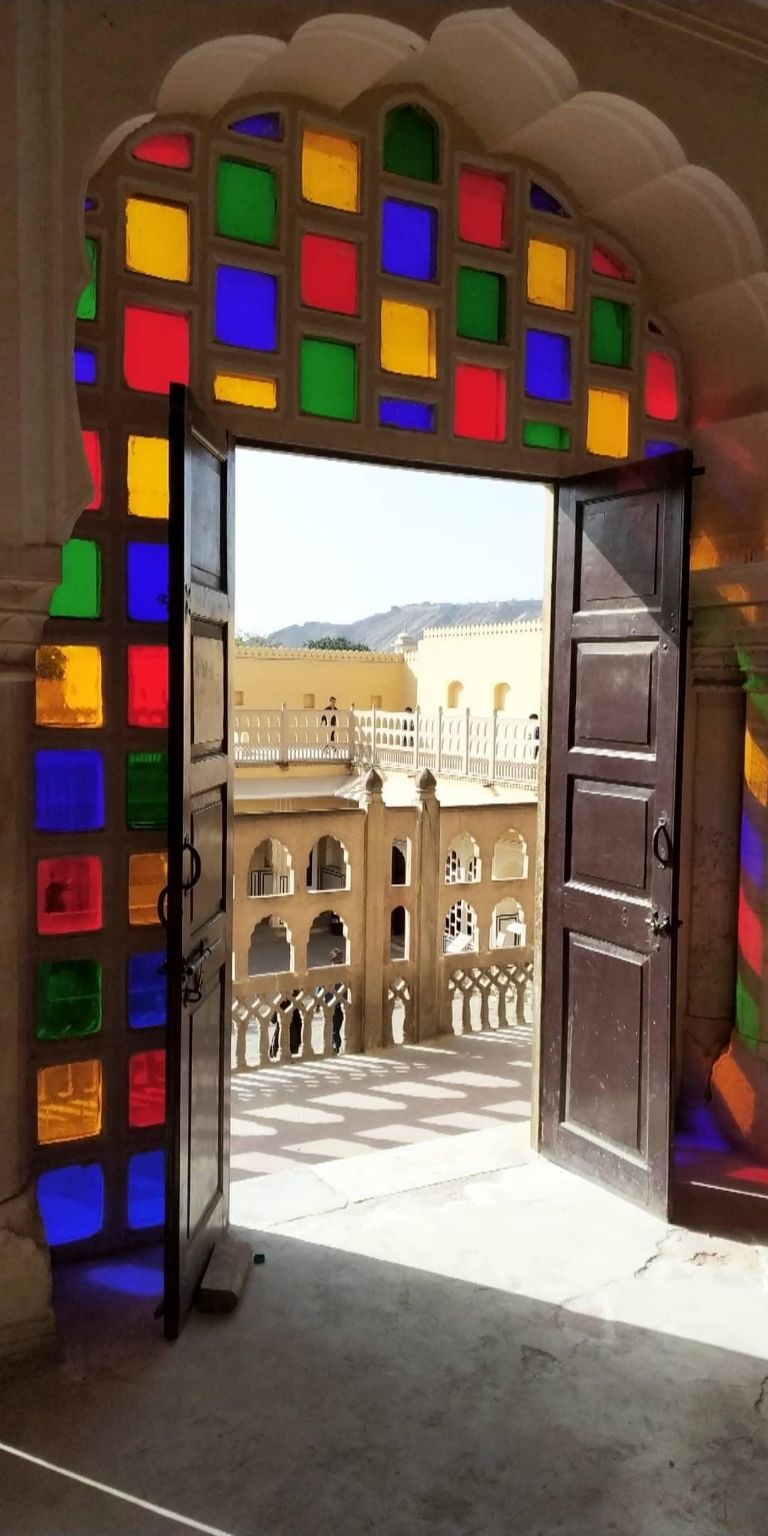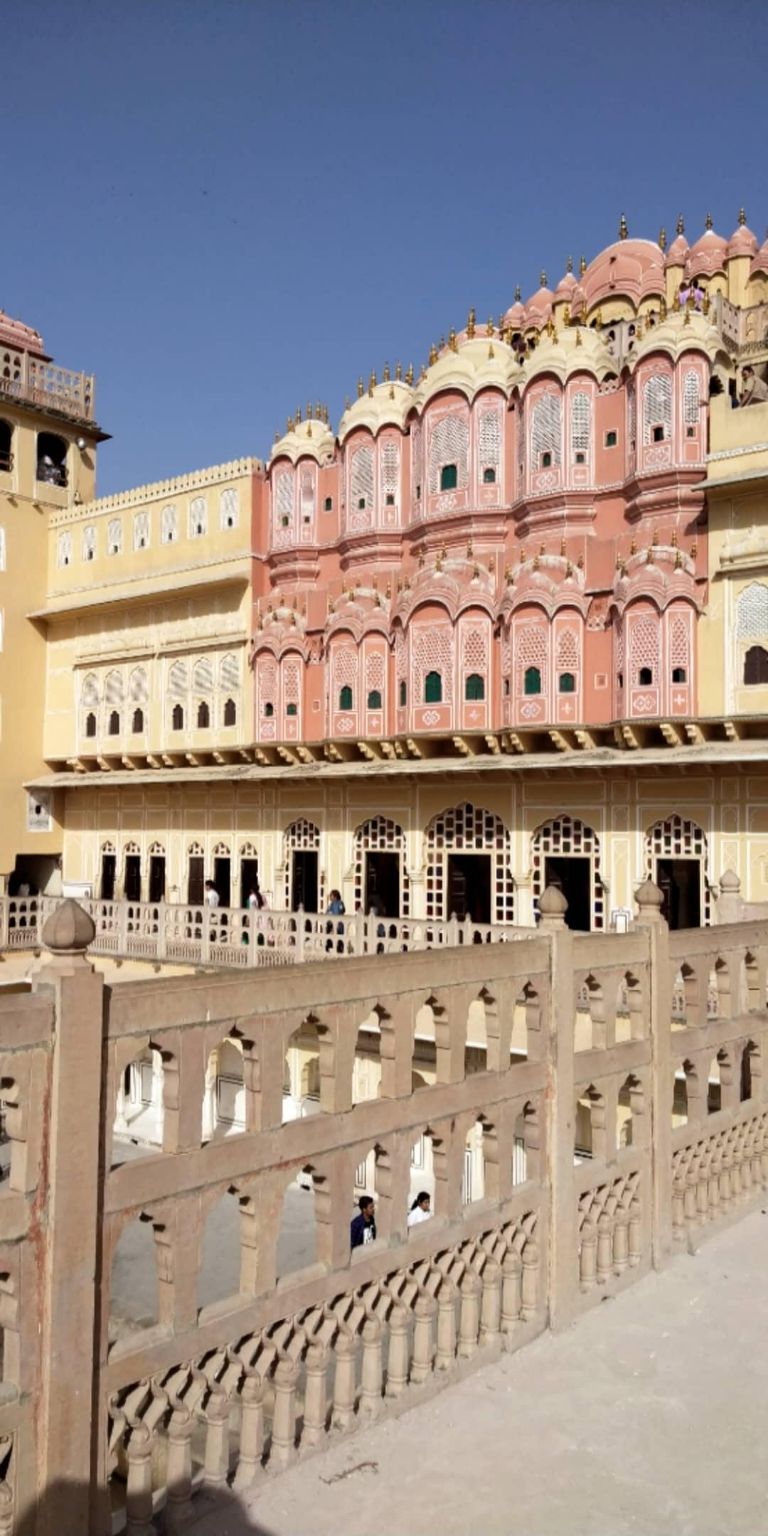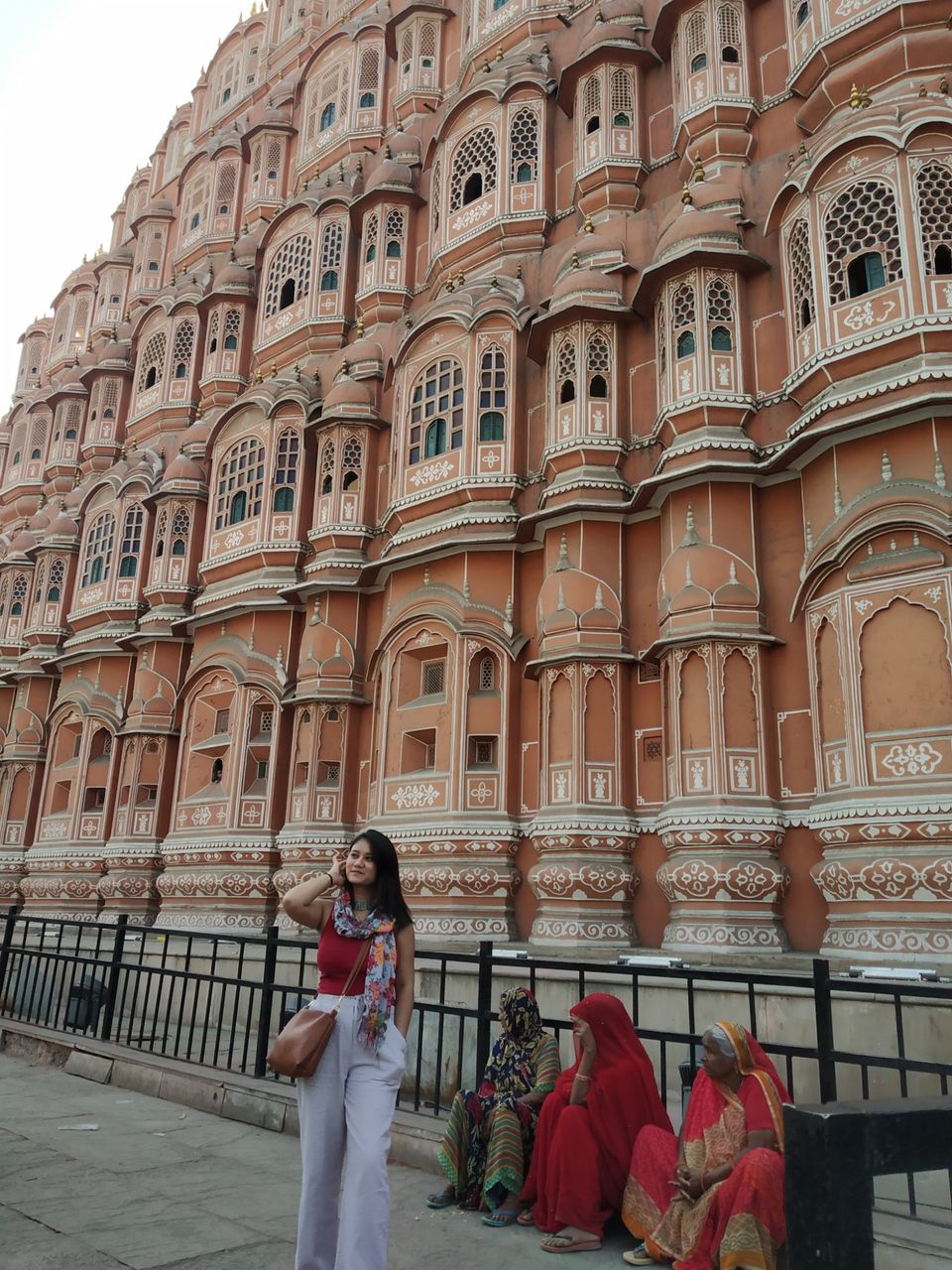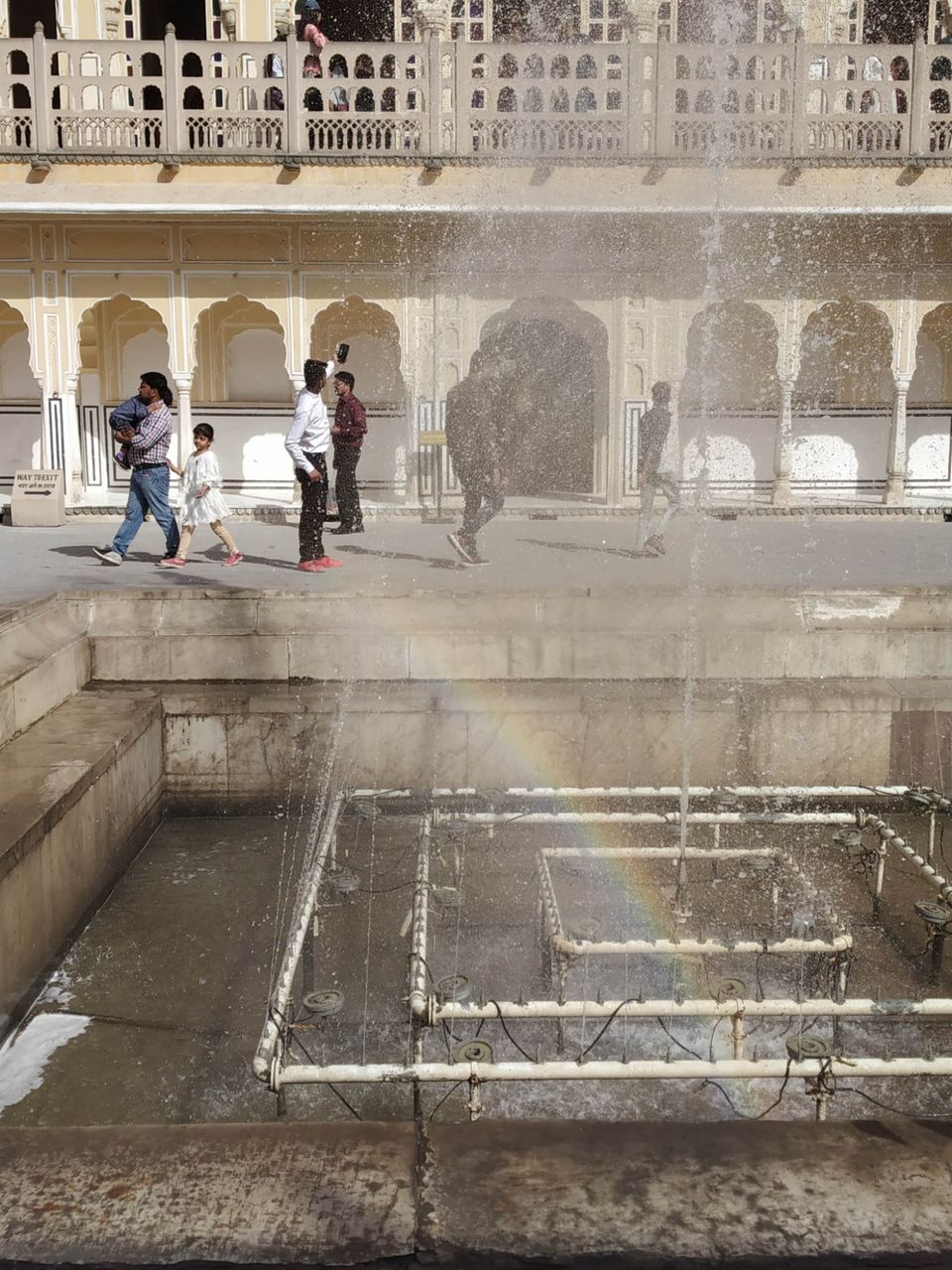 We woke up after a good 8 hour sleep and was ready to get started with our day. This day was all about forts and we knew we'll be dead by the end of the day.
Amer fort could be reached by the local bus, it took us just ₹40 each from the Jaipur Railway station.
This was such a steal because a cab to anywhere would take not less than ₹200.
This fort is so huge and looked like some fairytale castle from far away. We had to walk a lot to reach the actual fort.
The architecture of this place is something to die for. Everything is so extravagant and luxurious.
You will get to know how Kings and their Queens lived back in the days.
It truly shows the rich heritage and hospitality of Jaipur, Rajasthan.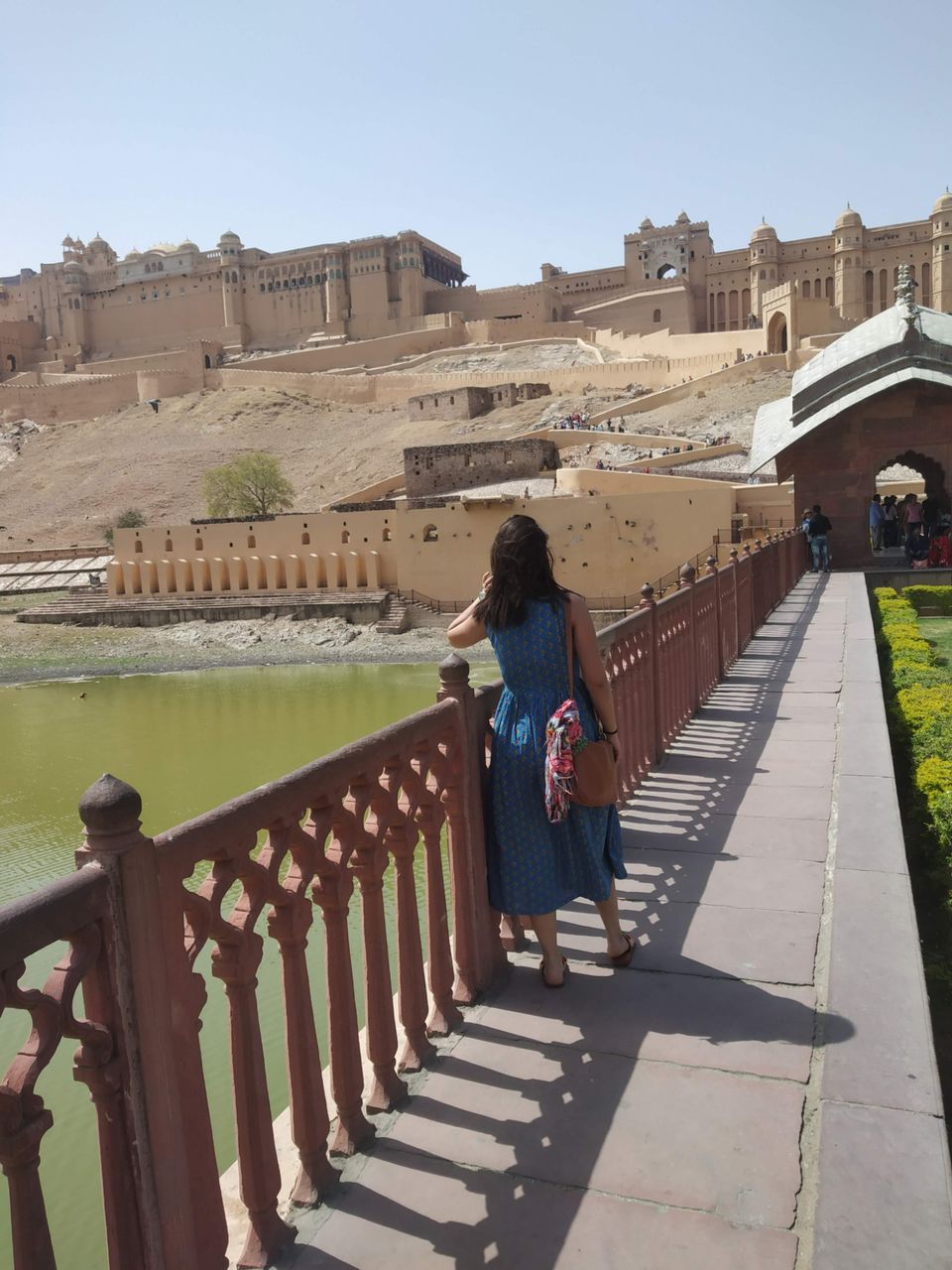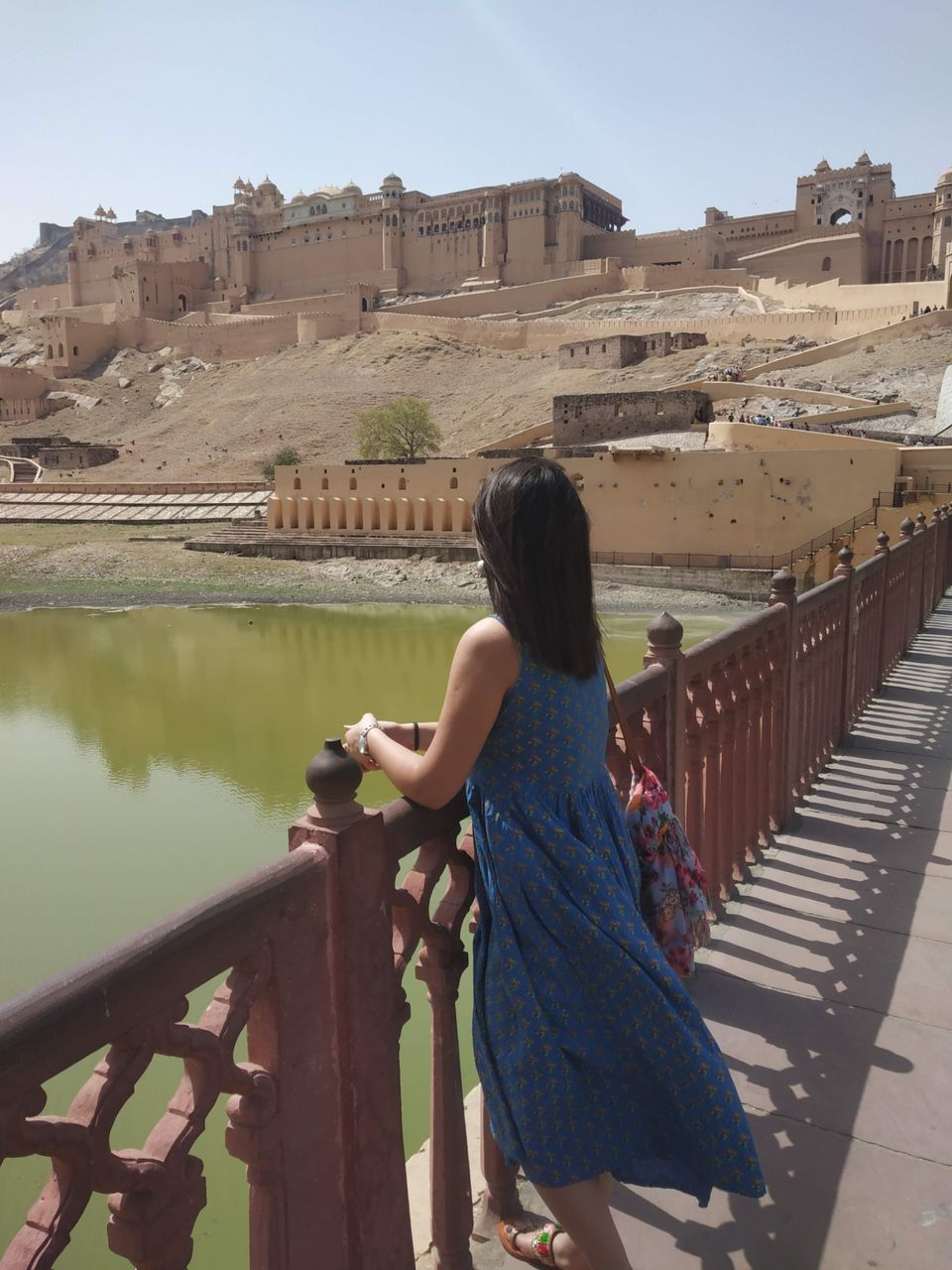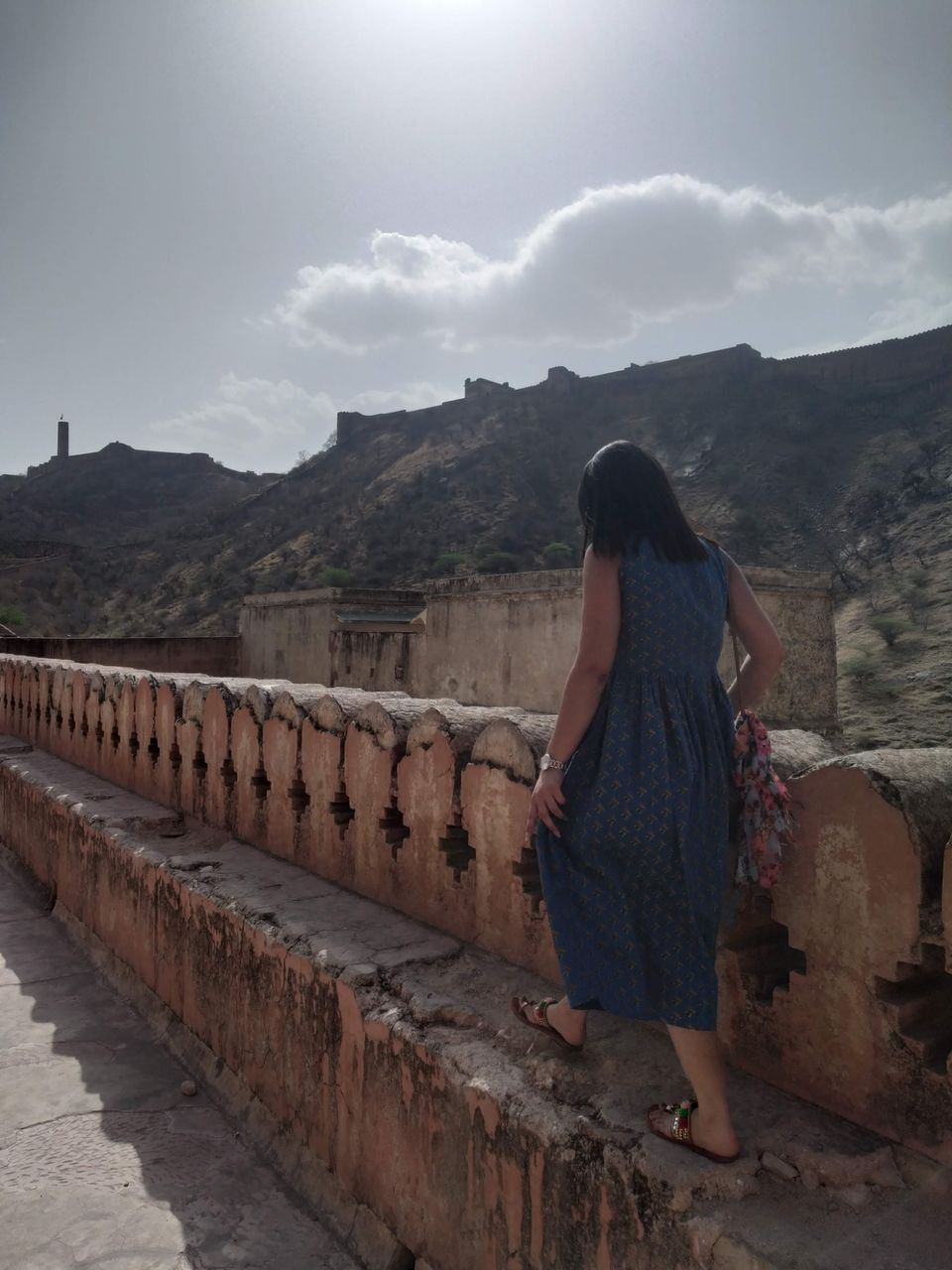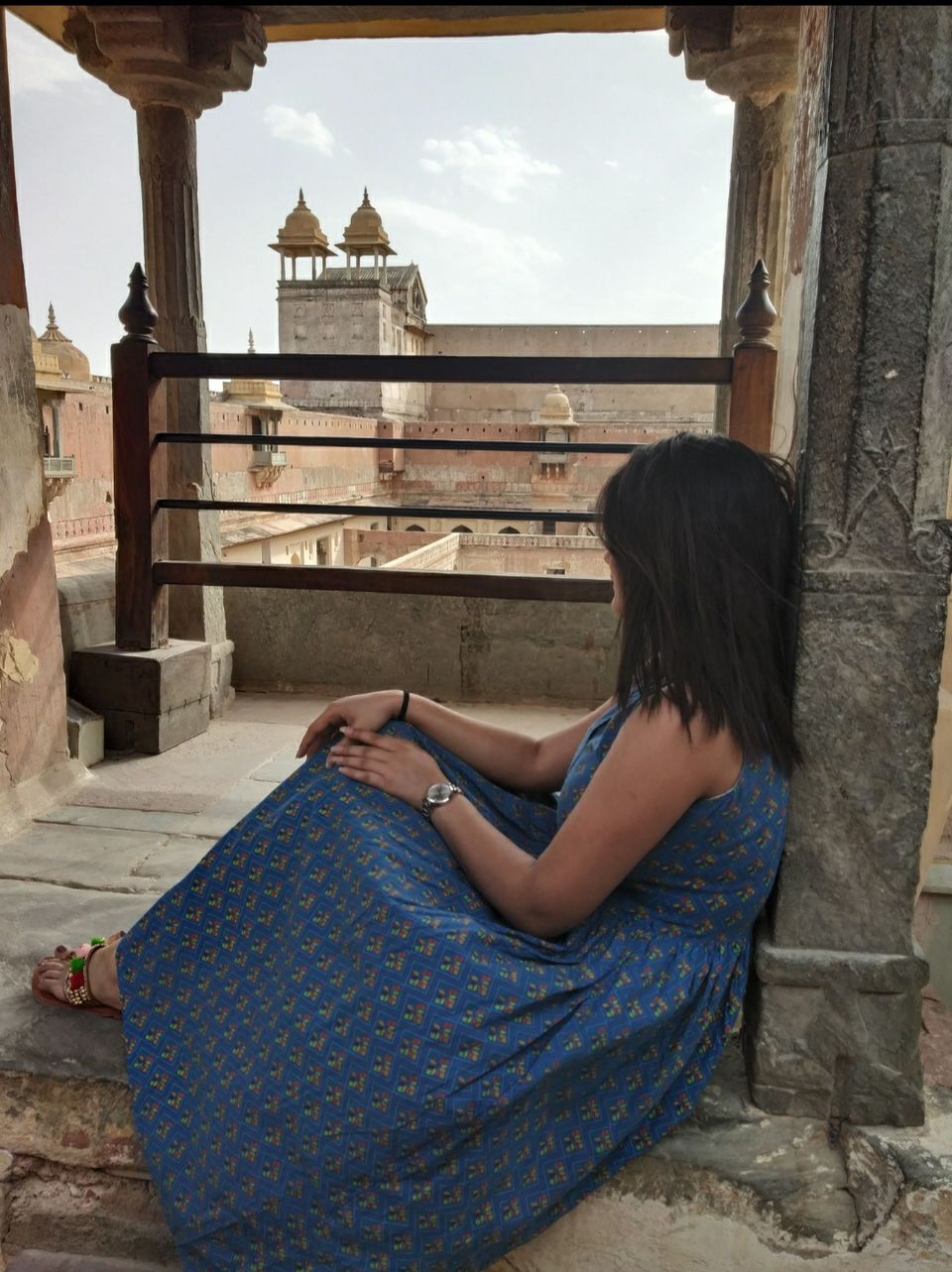 A secret tunnel from Amer fort will lead you to Jaigarh fort. It was a looonggg tunnel and we had to walk a lot to reach a place from where we had to take a golf cart which took ₹100 each to get us to Jaigarh fort.
All this already made us upset and we were tired before we could even reach the fort.
But to our surprise the fort was actually worth it.
It has the world's biggest cannon and has museums dedicated just to the arms and weapons.
People who love rifles and all sort of weapons would really enjoy visiting this place.
The view was no doubt mesmerizing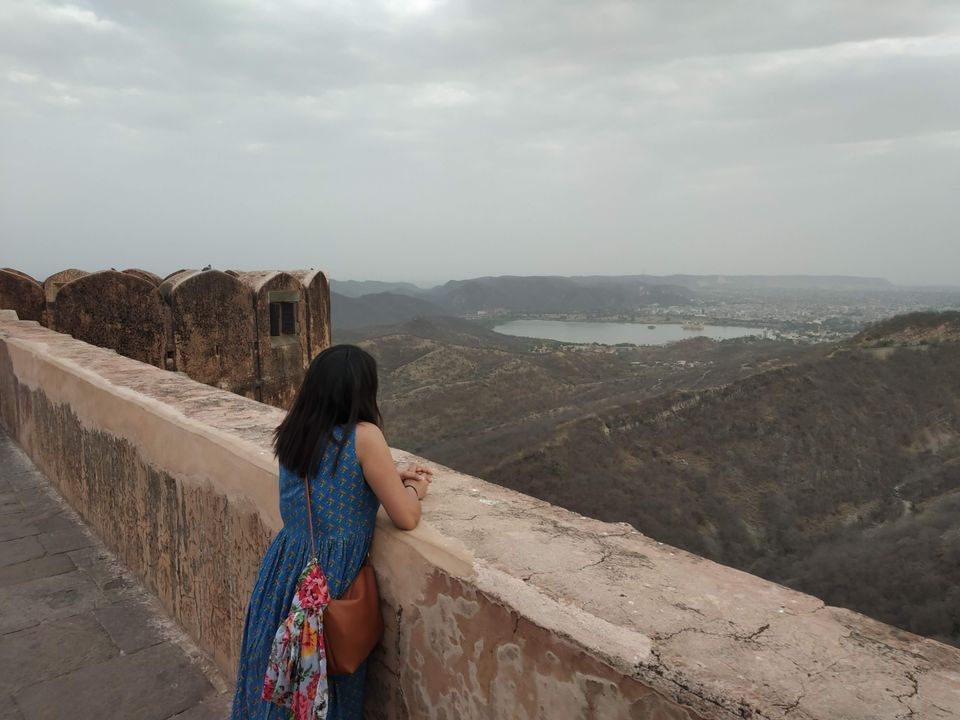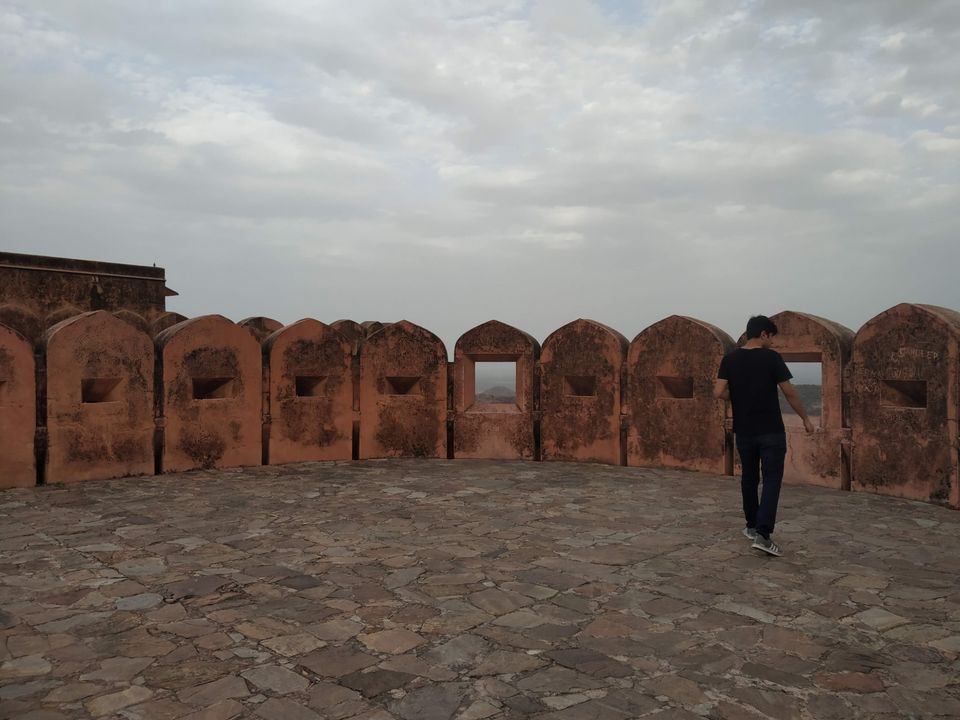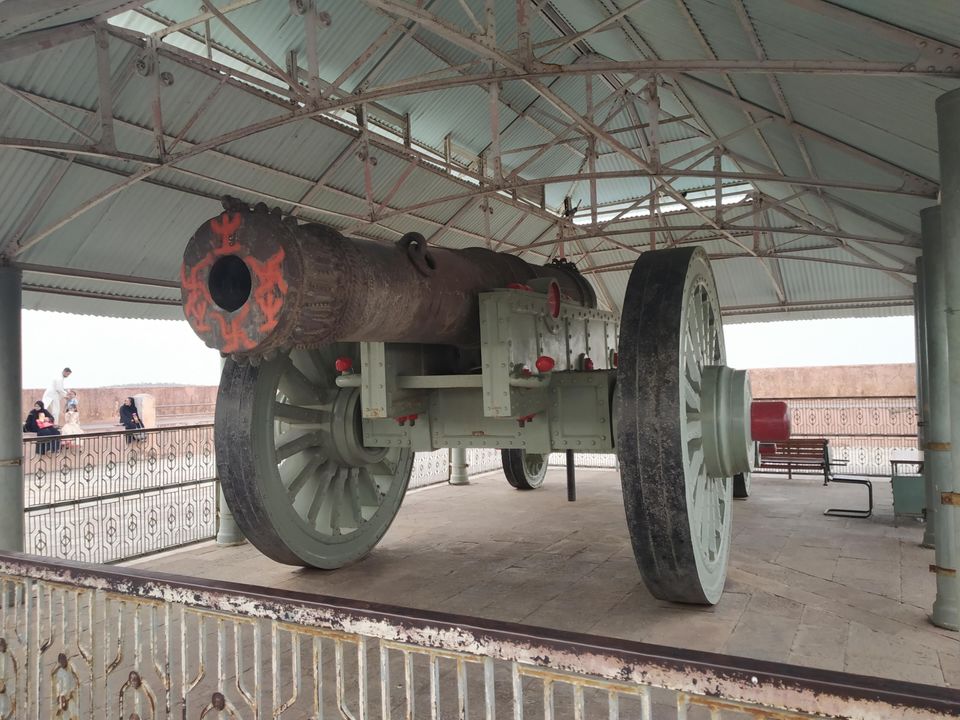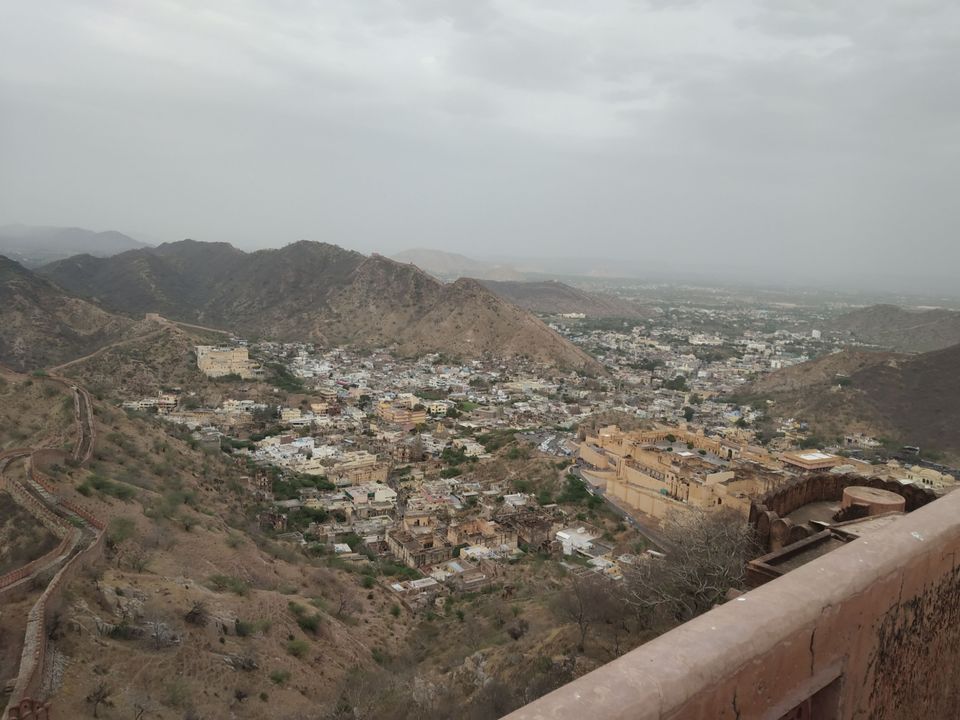 After so much of walking we were not left with any energy and went back to our hotel rooms to rest a little and then left for Delhi the same night.
In a nutshell it was a different experience, away from our usual day to day life
This trip helped us to frehsen up and go on with our daily 9-5 job life.