We travelled 250kms in night so got up at 1 pm in morning (afternoon😜). After then we had bath and took breakfast and headed towards Albert hall and reached here by 3:30pm. After spending 1.5 hour we went towards Masala Chouk and took the tasty  lunch. MotiSons Jewellers was not in our to do list, we had to go to SMS Stadium as both of us have desire to see this glorified stadium but we failed.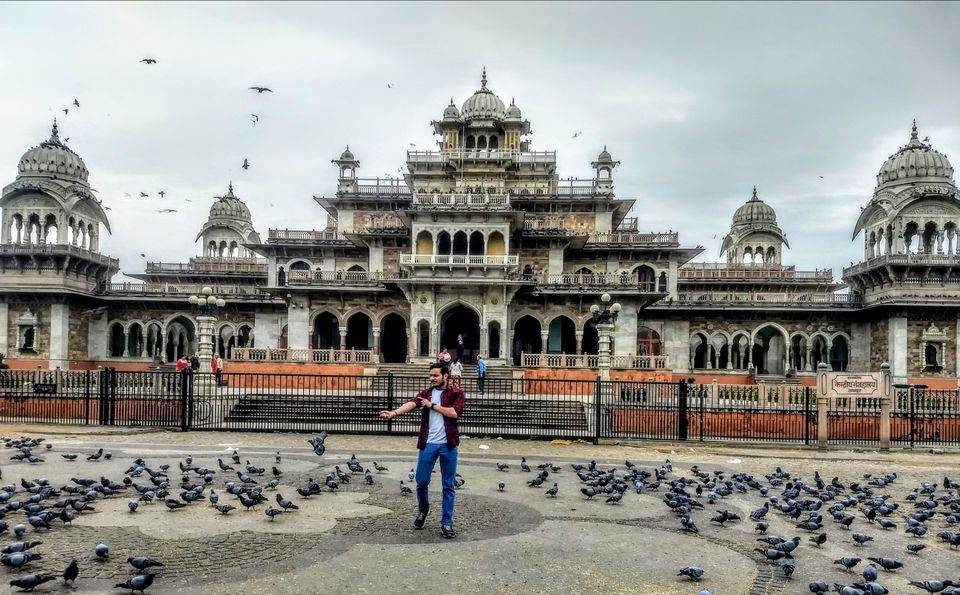 We stayed here just to have some pictures and spend time because the weather was looking really cool but the sun betrayed us to have some good pictures.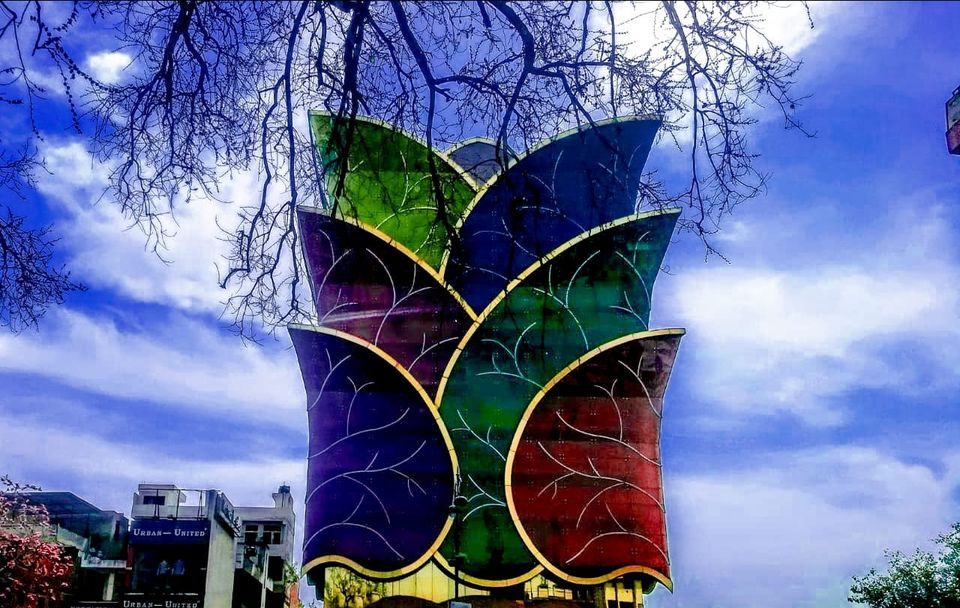 As we couldn't get into SMS Stadium so we decided to go to Hawamahal for today and we reached here around 5 to 5:30pm with the help of public transport. The view of hawamahal is extremely marvellous and now we had no regrets for the day. We spent rest of our day near Hawamahal market and done some shoppings for next day.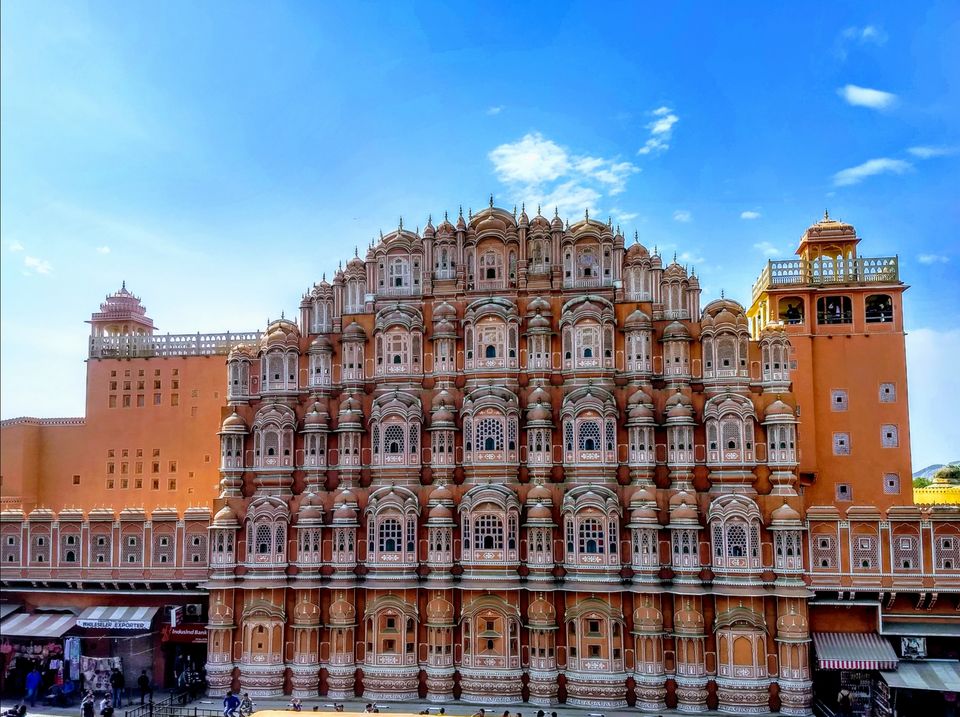 We chosed walking over transport for this trip. We started from chandpole and reached at Nahargarh through Tripolia Bazaar and old Jaipur. We trek the mountain and reached at fort by taking total 2 hours from Chandpole. We spent 3 hours here, clicked may pictures and waited for sunset to see it. After that we travelled back by road and we see Amber fort's lighting at evening. It was ravishing, I really loved it.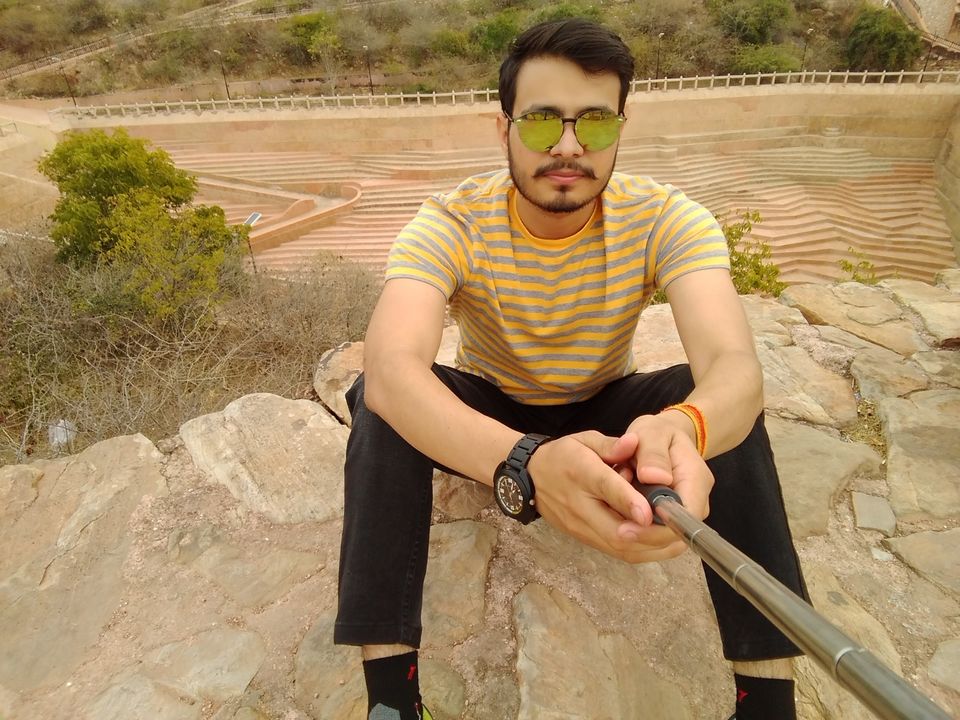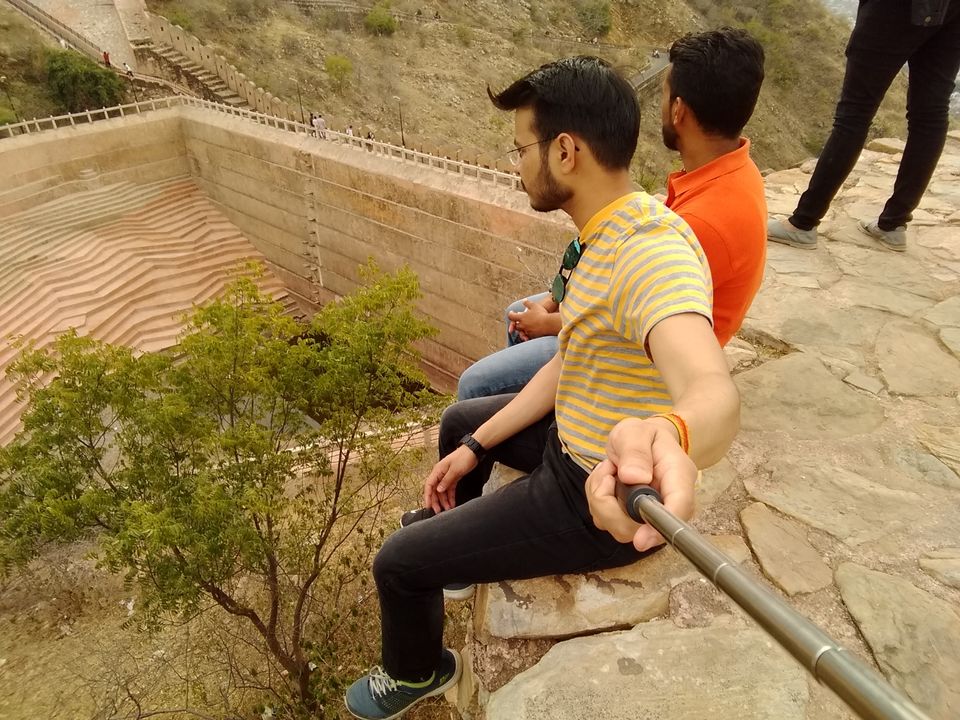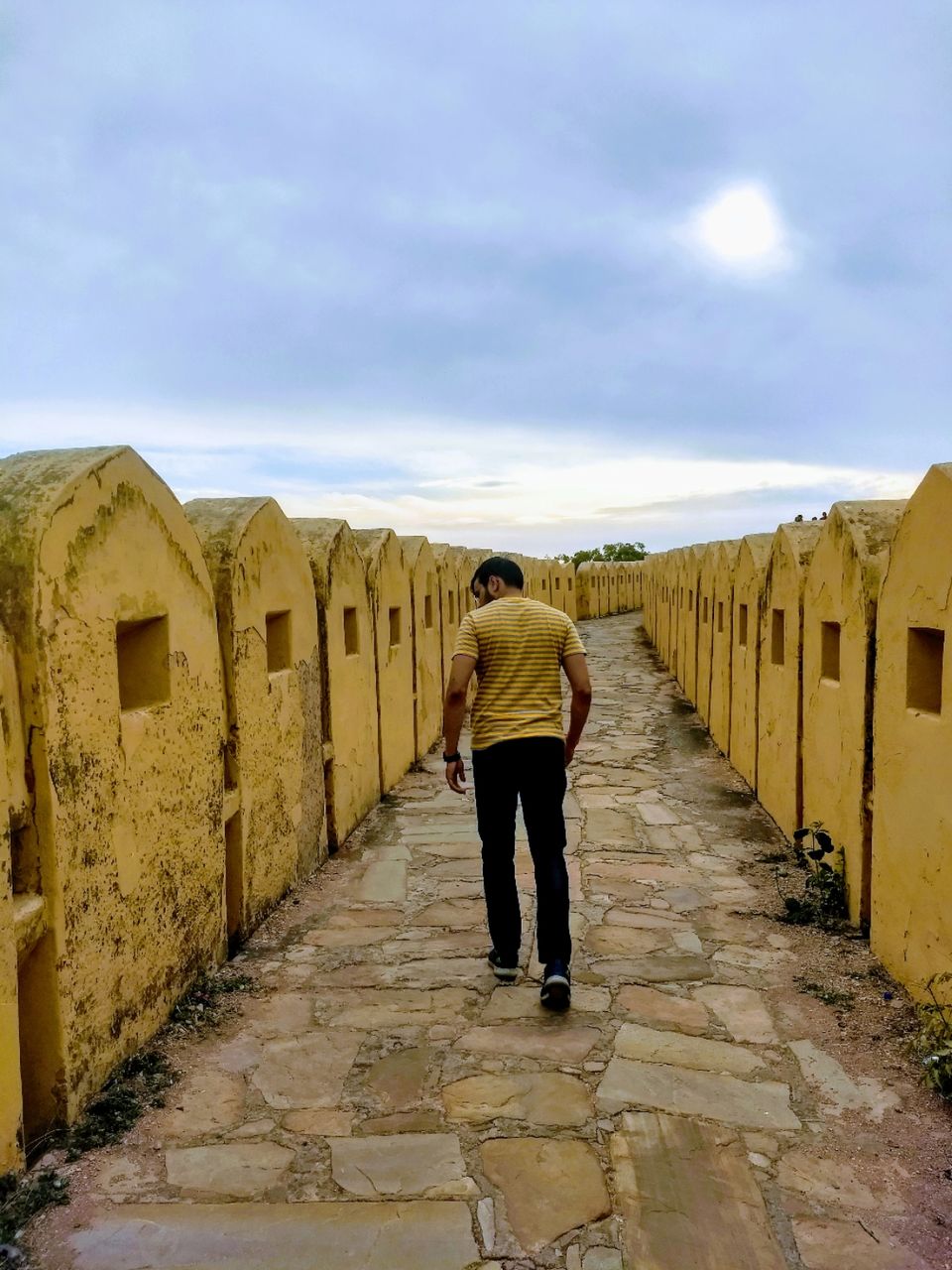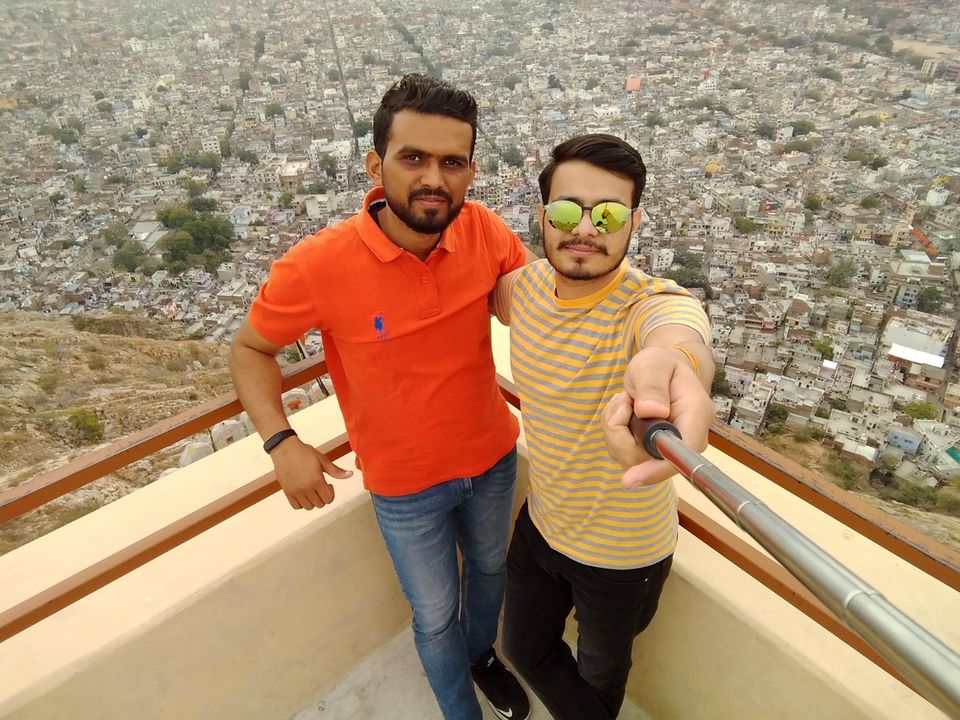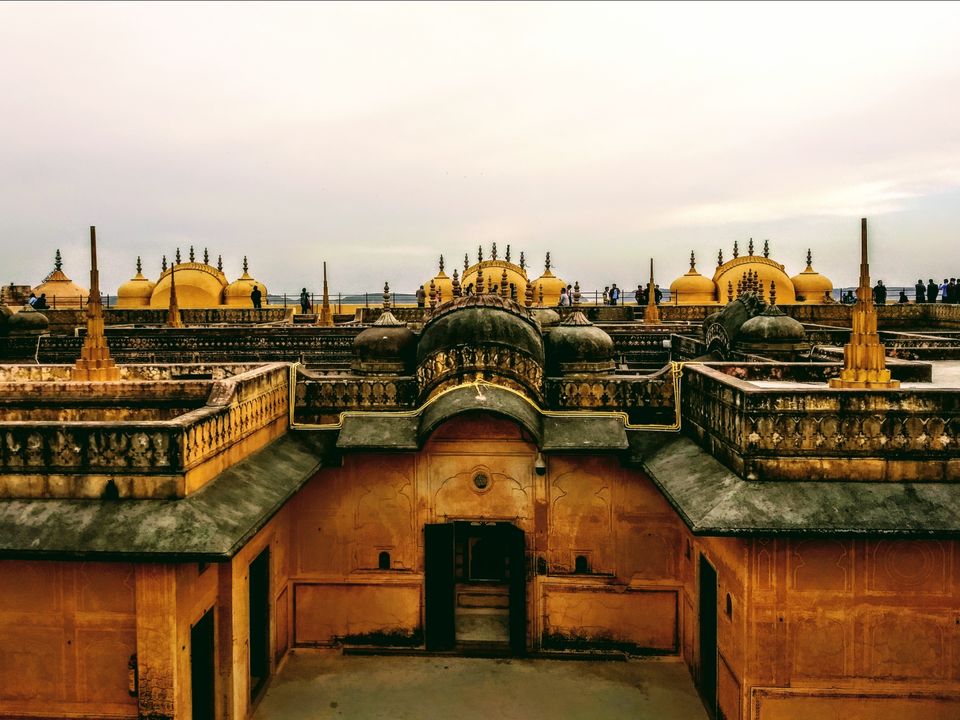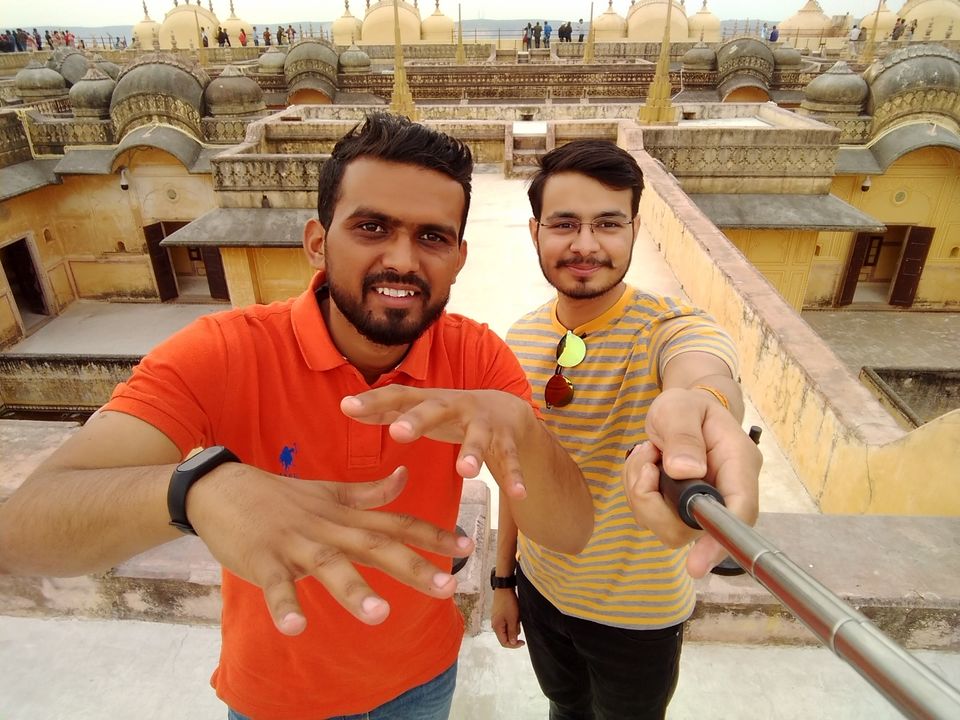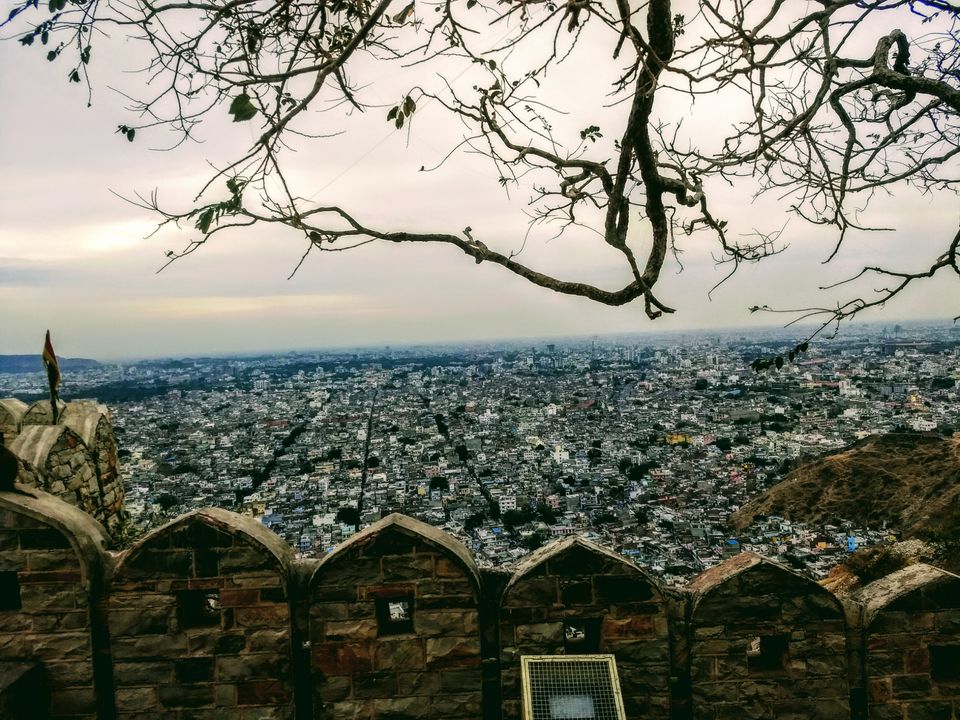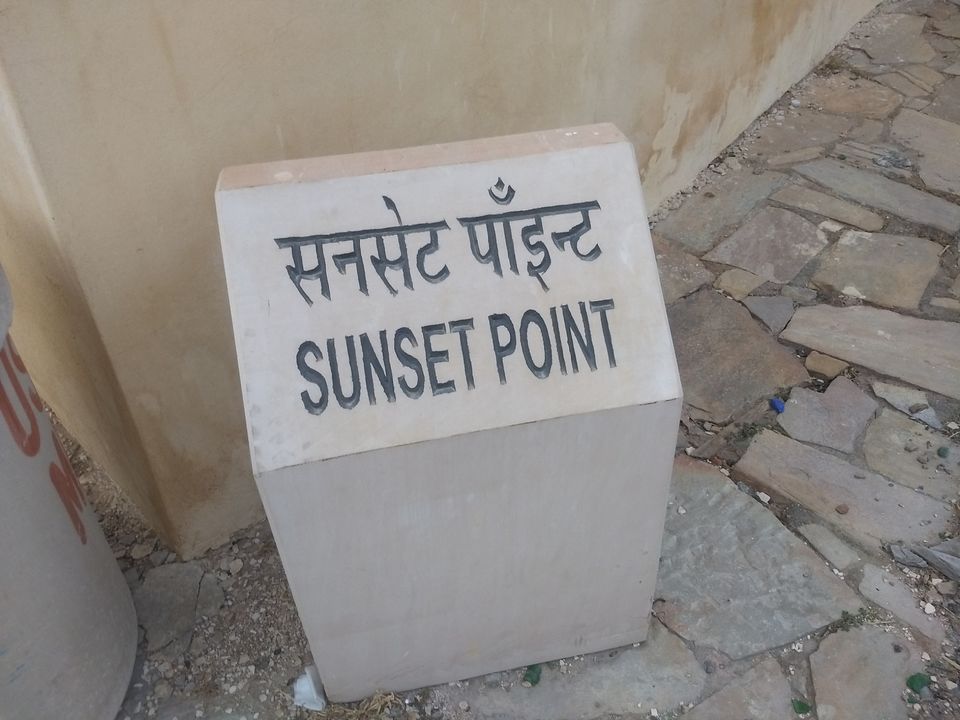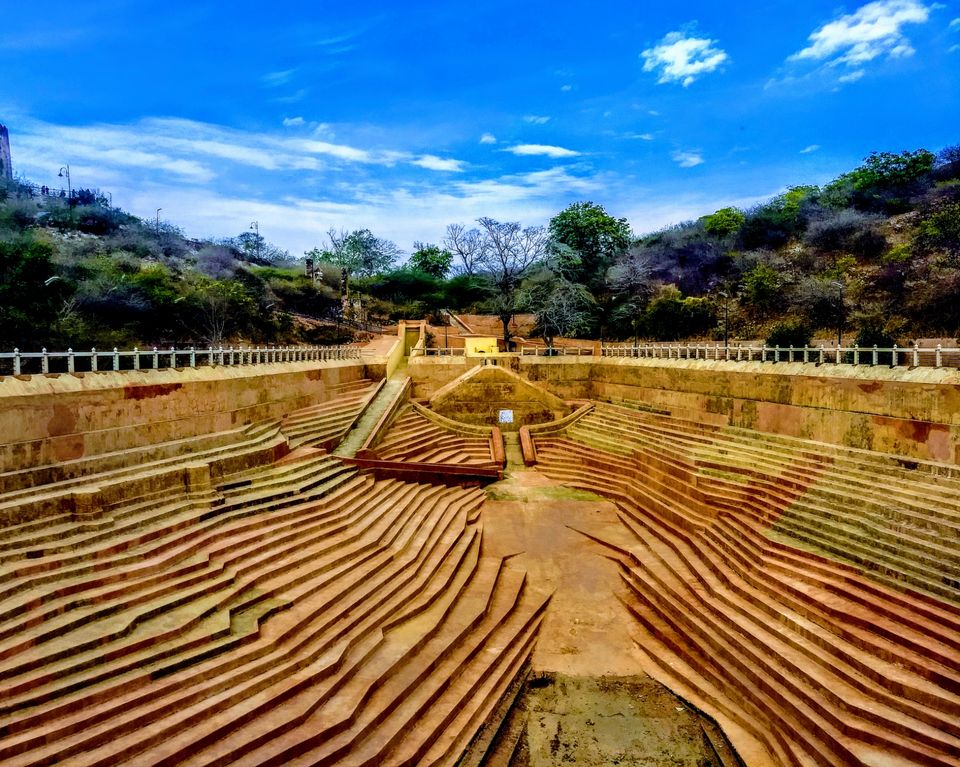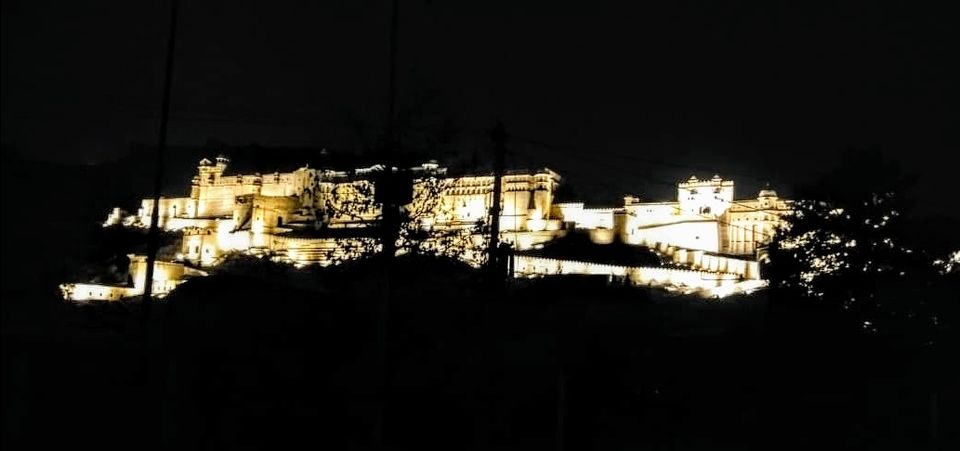 We wake up early around 6AM and took bath with cold water and hired a bike by hotel staff. One of my friend told us about Samod Veer Hanuman Ji Temple and I'm die hard devotee of great Veer Hanuman ji. We were not allowed to take pictures from inside so couldn't. Mountain climbing was the best part of this day and this resulted our lungs Airfied and the peace above this mountain was extremely satisfying.