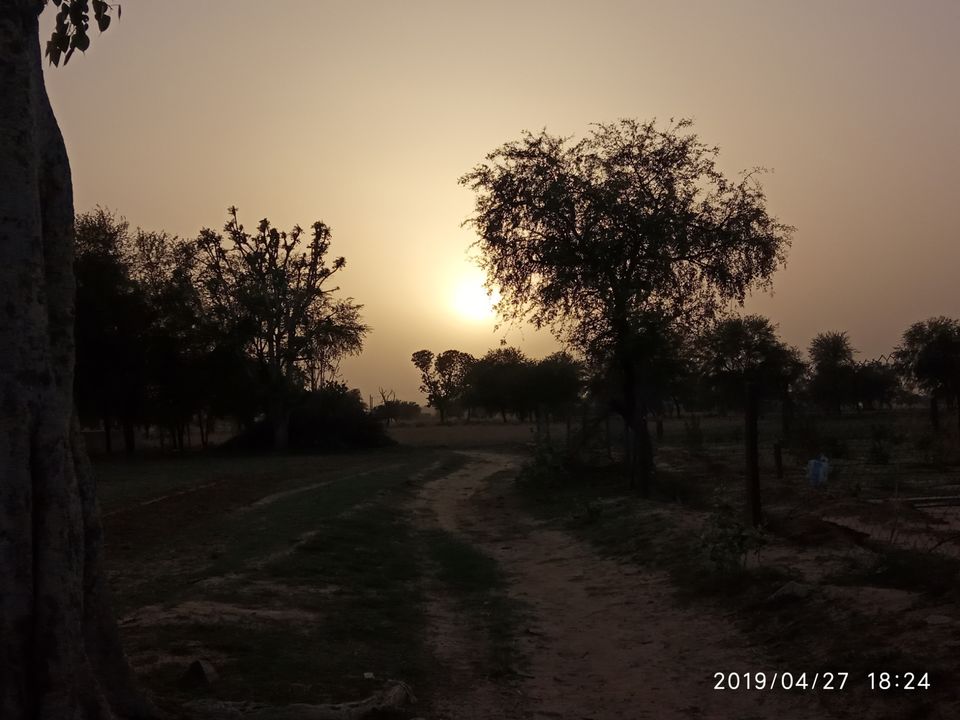 Hey wanna be travellers and travel addicts....
Today I'm writing this blog different from all other blogs...
Everyone takes you too to the exotic locations with beautiful pics and creative description...
That's what travel blog is all about these days
Lets go and explore rural india..excitement will be less but still there are few things about rural life everyone should know about it...
Let's take you guys to a village called bhairubass located in eastern Rajasthan (80 kms far from alwar)..
Why this village only??
It's because it is my mumma's village so i can gather more relevant information ...
I got an opportunity to travel here recently to attend some family function.
I started my day by village tour with one of my cousin, we walked around 5-6 kms early in morning through whole area and explored all things like fields, houses and met different people from this village..
People here are lovely, polite & helpful and one thing it does not describe about all villages in our country, everywhere there is different situation, at other place people might be good or bad in different aspects..
We visited fields, the main earning source from which villagers get their needs fulfilled, they grow crops season-wise and major crops in this area are wheat, millets & mustard..
I ended my first day by learning several new things..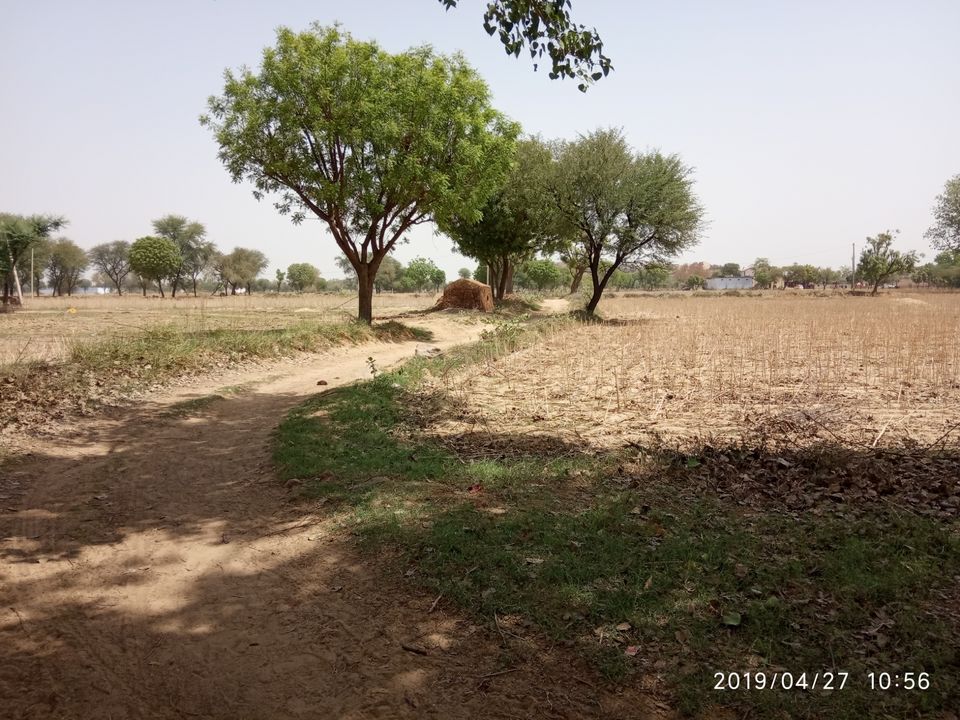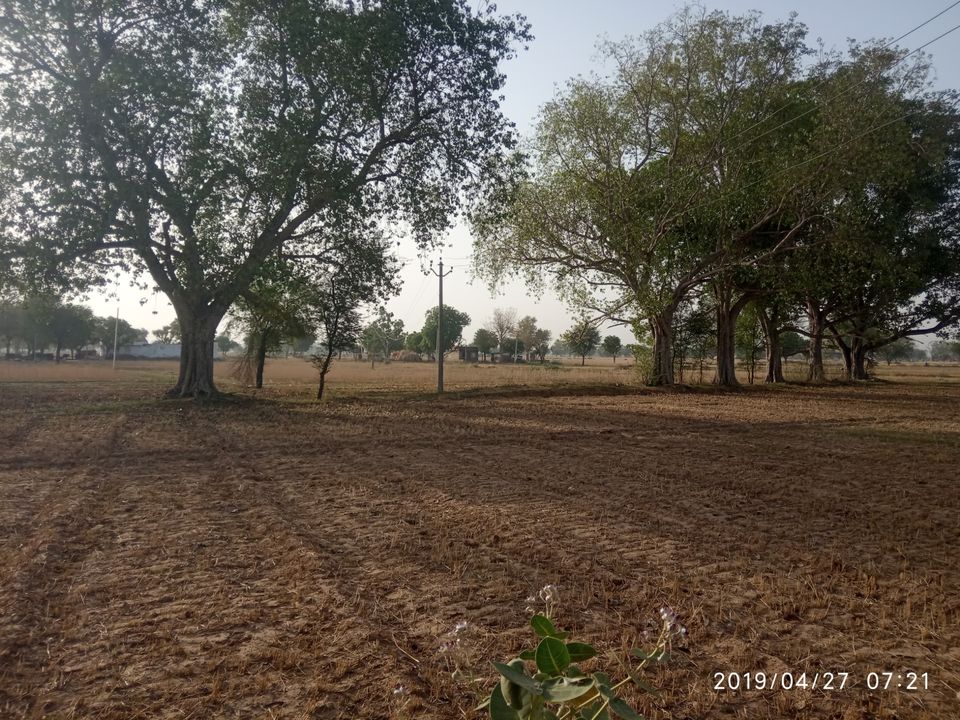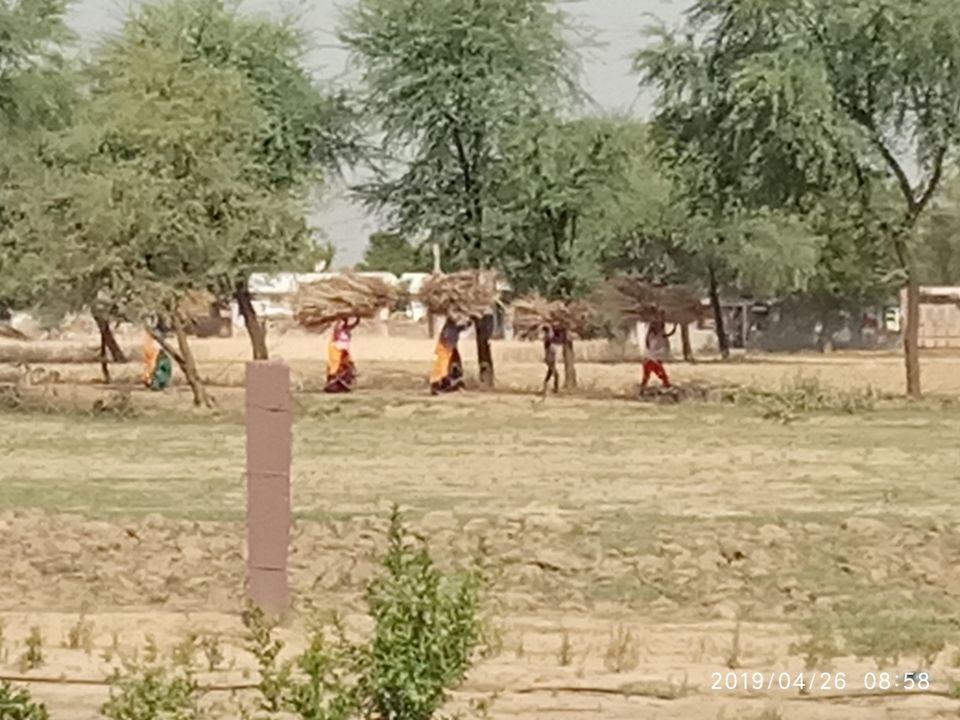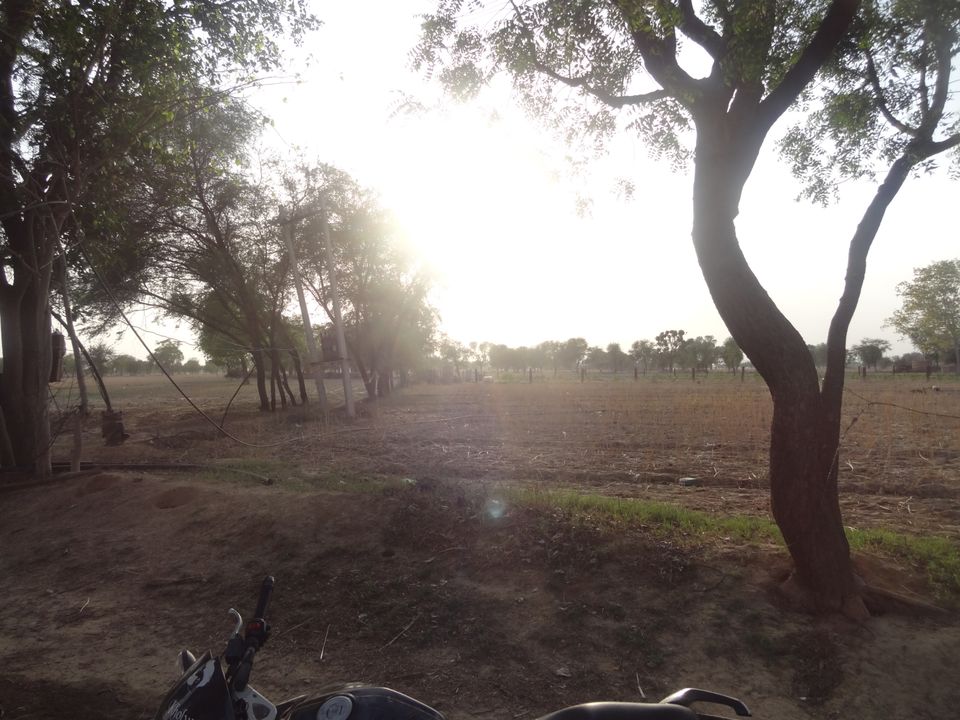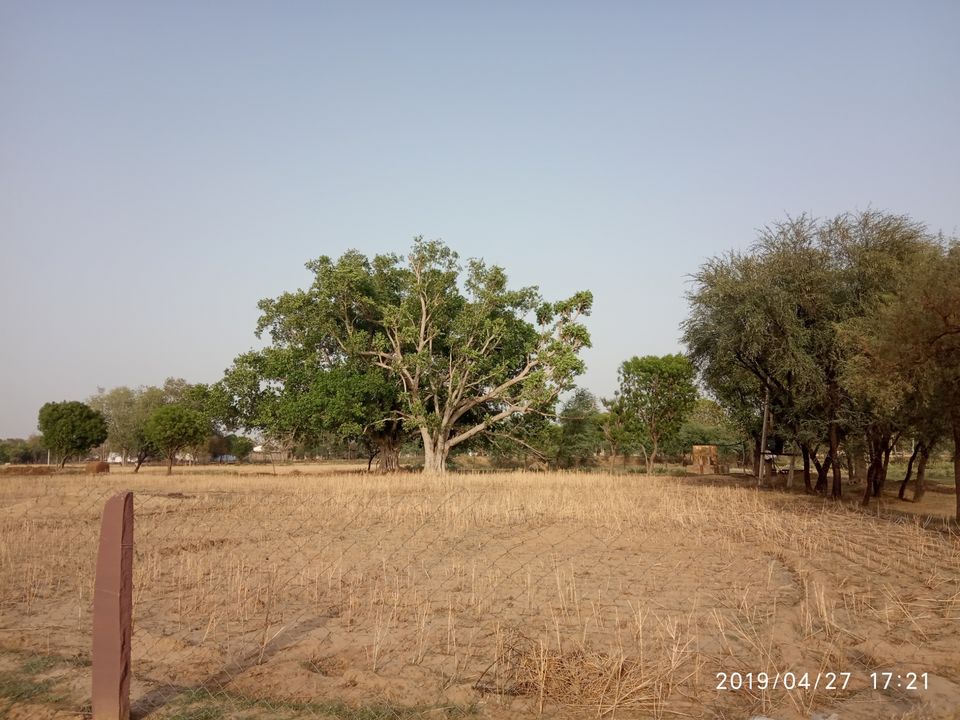 Again I waked up early to go on walk again, this time we were moving towards our family's pomegranate orchid.. It was established before six months only.
But the growth of plants here was very satisfactory..
All plants placed in proper rows which will take one more to produce fruit..
I spend all my morning here and came back again in evening to water the plants..
After exploring all sections in this village I got to know every house has its own toilet and this made me so much proud( Swacch Bharat is getting promoted here).
The lifestyle of people here is very simple, the dressing style for males is dhoti kurta and for females is lehnga lugdi.. People here keep Buffalo and cows for their dairy needs, water supply is inadequate, people are dependent for drinking water on only one source that is R.O. plant, from where clean water is distributed to each household.
Village has around 120-150 pucca houses. It has one primary school and rest facilities are provided in nearby bigger village Kaalwadi..
I know people will find this blog odd but trust me I've spend couple of days here and I loved it..
The fascinating fragrance of wet soil, chirping of birds, dance of peacock, sipping sounds of hookas, gathering of older ones under tree, laughing on old random talks, sleeping on chaarpai, eating food cooked on Indian chullah...
If you want all this find a village of your family and do visit..
All villages are same, it's mine your can be more better.
Go and try once
You'll never regret it..
Awesome feeling it gives you'll get to know..
Now go & pack your bags.
Village is calling 😇😊