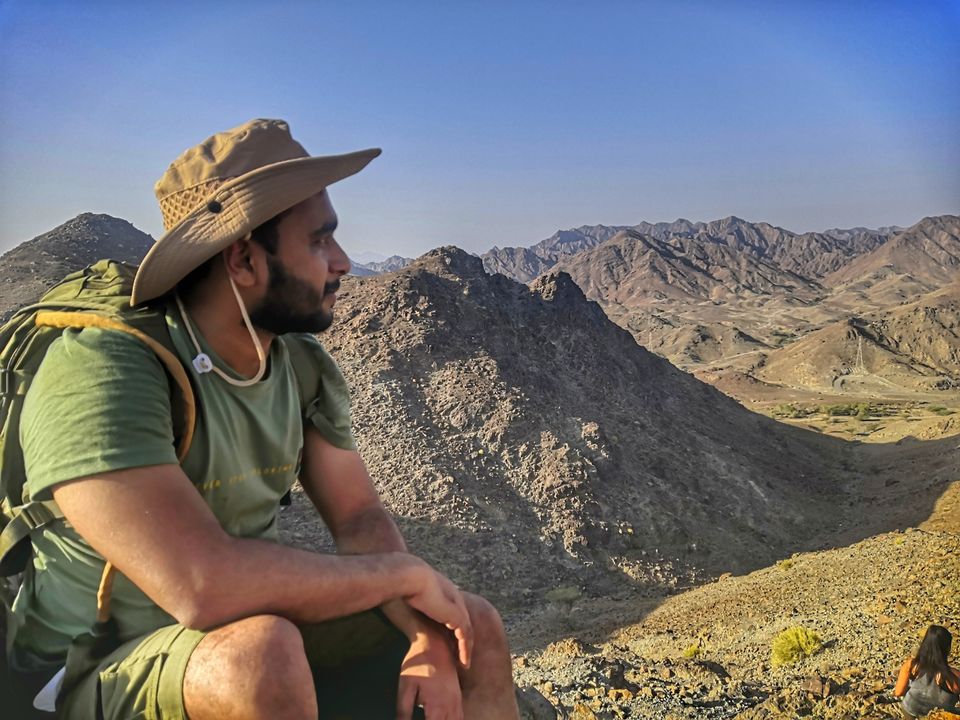 One of the popular and oldest hiking trail in the UAE. The route name was formed when unextracted copper rocks were found at some part along the trail. Till date, a lot of coppers can be found in the plateau.
The hike starts from 5 KM away from Munay village in Ras al Khaimah. Starting point of the hike is available at google maps. Since the trail is not well marked, do not try this without a guide.
Its a complete exploration Hike. Bouldering, inclines, declines and loose rocks along the path make it rate beginner plus level. Anyone with average fitness can do this. Beautiful mountain views can be witnessed just after climbing the first mountain. This mountain has a clear track till the top. Trying to climb it away from the trail mark will be very hard because of loose rocks.
This hike will start with climbing a mountain just after 20 minutes of walk, then descending down, connecting to a wadi, following to the copper plateau. Witness the unextracted copper by the end of this trail.
Total distance covered - 8.9 Kilometers
Time taken - 4 hours with multiple breaks.
Tips:
* Carry minimum 3 liters of water, energy bar's etc.
* hiking shoes recommended.
#trekking #hiking #copperhike #rasalkhaimah #uae