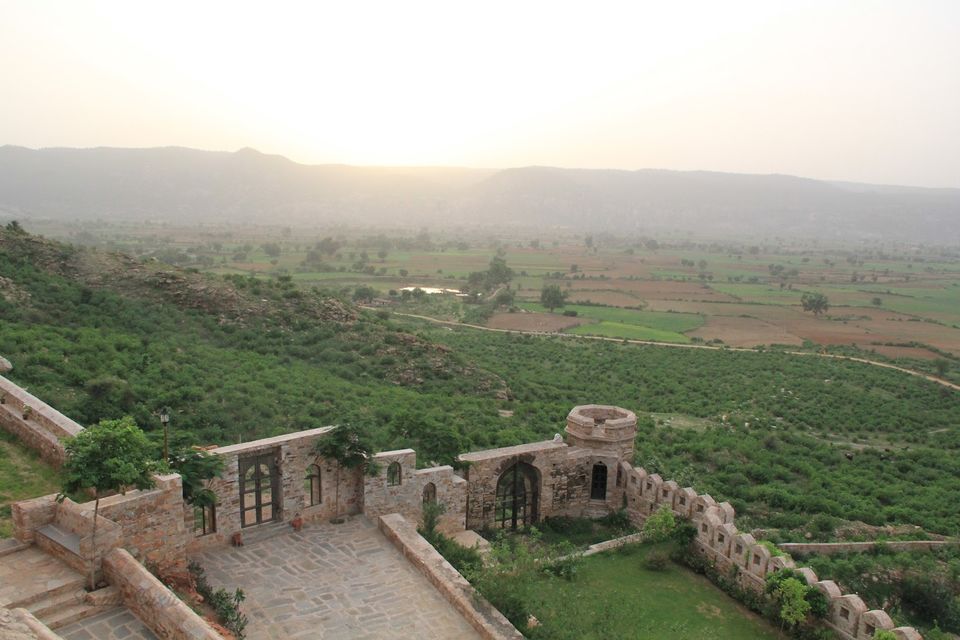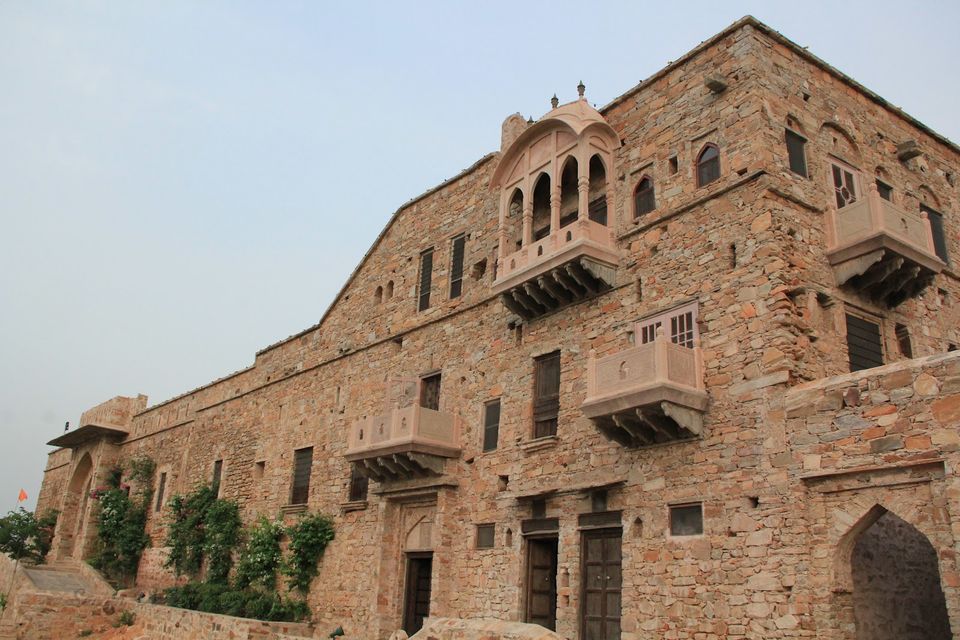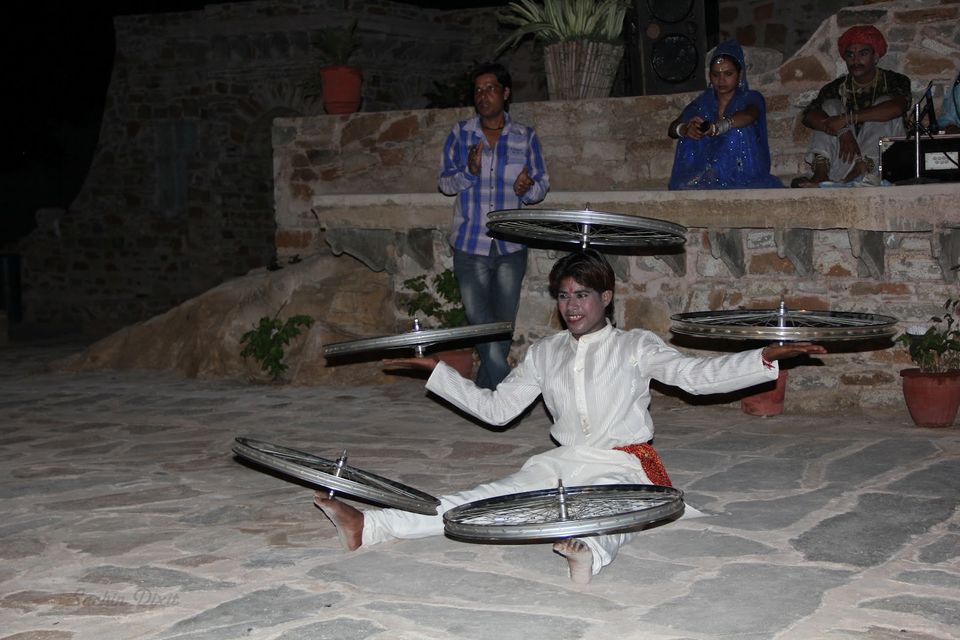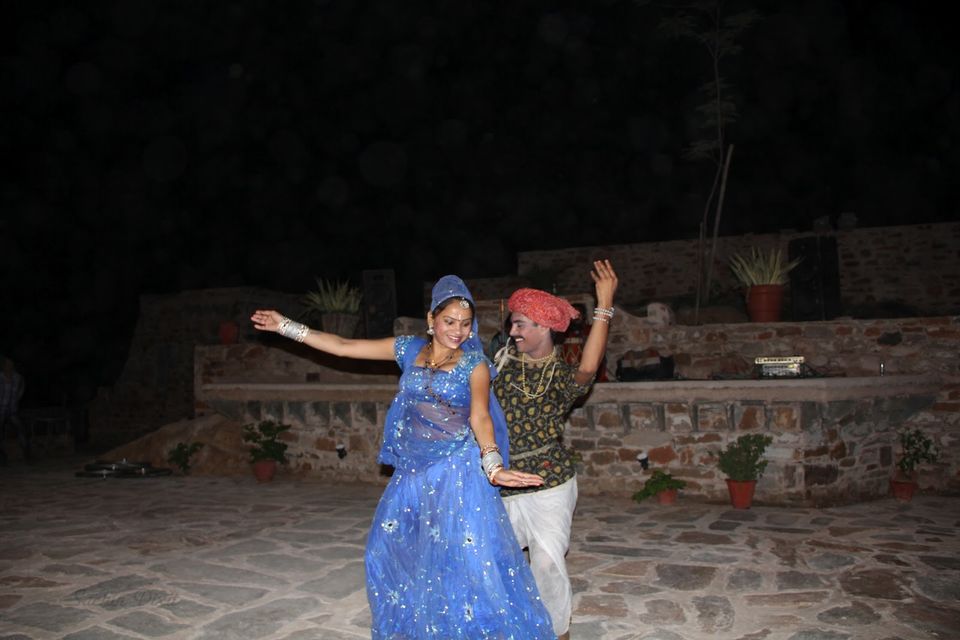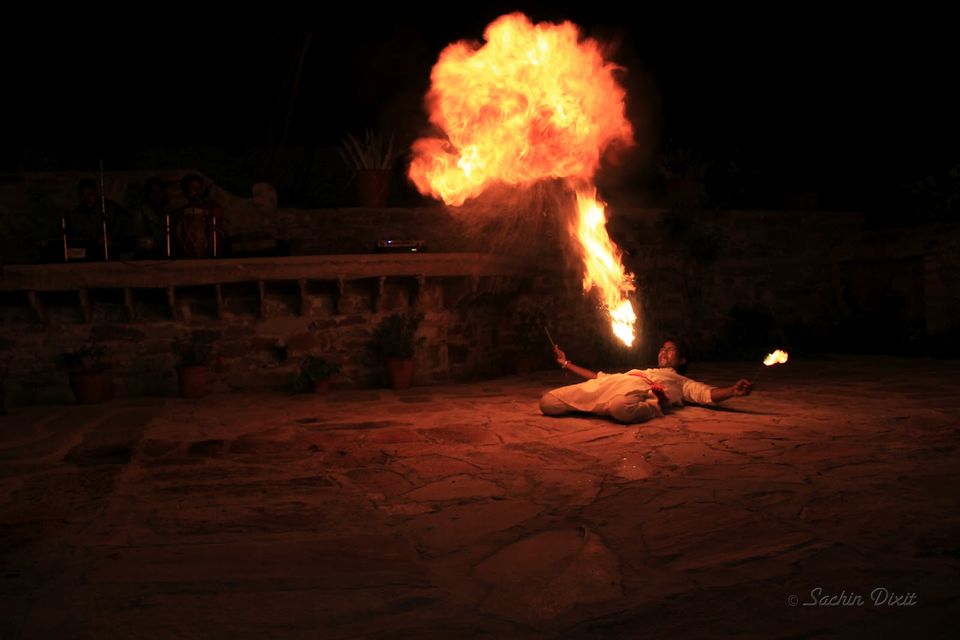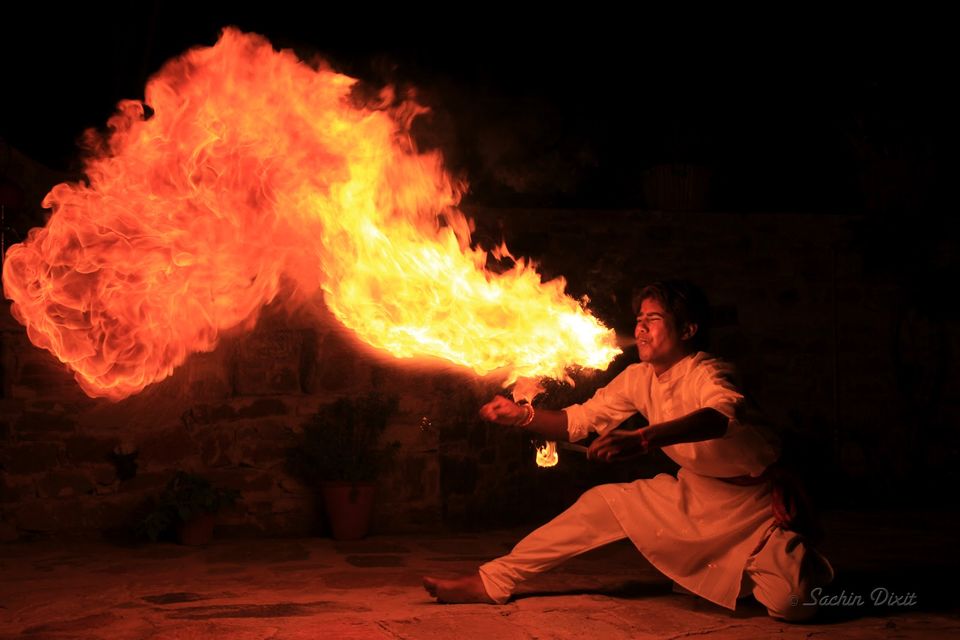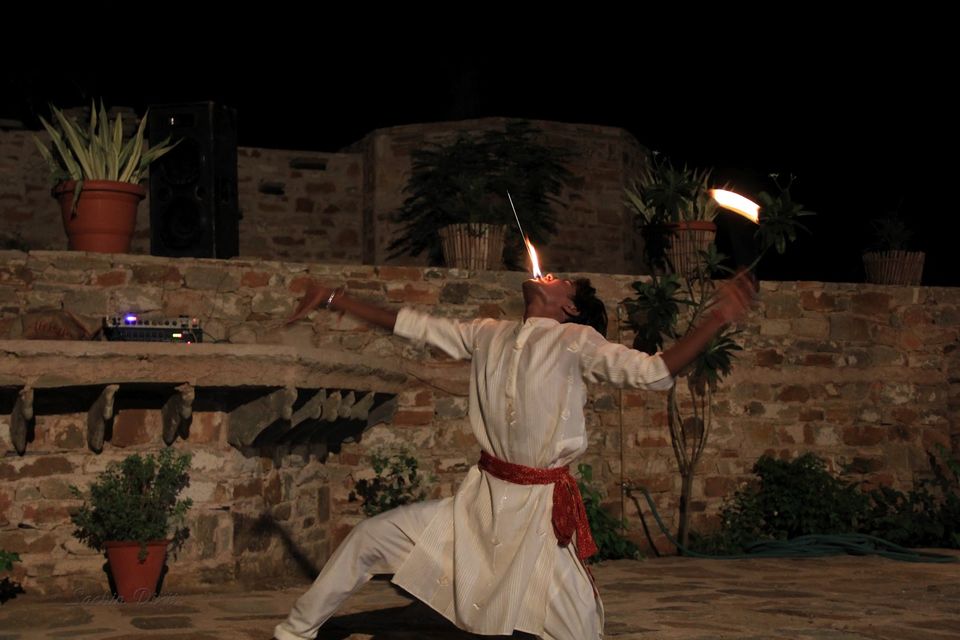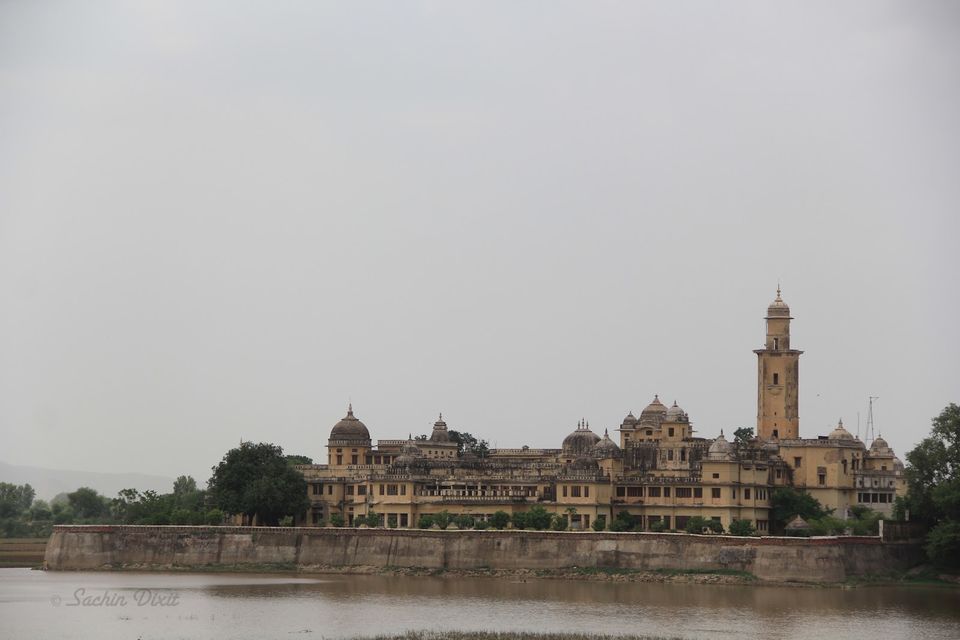 This year, I wanted some change for my birthday. So, we decided to go to some heritage hotel for celebration. Upon exploring on Trip advisor, we decided to go to Dadhikar Fort in Alwar district. This heritage hotel is located in Aravali hills, the oldest mountain range of the world seemed like the perfect getaway for a short trip.
This fort came into existence as a residential camp of Chand Dynasty around 9th century, when they lost everything due to flood in their capital city of Abhaneri. Later, when they moved to Bala Qila, this fort was used as a military camp. With passage of time, this fort went into a very dilapidated condition. The current owner purchased the property in 1997 and started restoring it to its original grandeur with modern amenities in 2004. Finally the hotel was opened to visitors in 2007. I must mention that the restoration has been done quite tastefully and most rooms seem exquisite. However, it doesn't seem as huge in size as you would expect from a proper fort.
We left for the hotel around 2 pm on Saturday from Gurgaon. The route we took was NH-8 till Daruhera and then moving towards Bhiwadi and further towards Alwar. The fort is about 8-10 kms away from Alwar town and the route diverts couple of kilometres before Alwar. Enroute, you pass by the magnificent Vijaymandir Palace, built by Maharaja Jai Singh in 1918. This 105 roomed palace was built by the eccentric king after he didn't like Yashwant Niwas, a palace that was commissioned to be built with Italian architecture. Barring a small patch near Daruhera, road condition was brilliant and we reached there around 5 pm. While we were climbing the stairs towards the entrance of the fort, view of the green harvested fields with hillocks acting as boundary.
We were received cordially by the hotel staff and shown our rooms. The hotel entrance opens into a courtyard with rooms along its periphery. A gully from this courtyard opens onto a terrace which is set nicely along a hill. There are some rooms on the opposite end of this gully. Every room here has a different feel to it. While some rooms give you a lavish feel, living in others you can get the feel of living like a General of the king's army in a military camp. One room I really found interesting was Malay. This room is located in the turret and you have to climb down a flight of stairs to reach the seating area. There are a number of small roshandans besides the bed that provide a neat rustic feeling. However, this room might not be perfect for claustrophobic people.
The hotel staff organized a cultural program for us in the evening with some folk music and dance performances. This was organized on the hotel terrace and all of us enjoyed a small dance ourselves as well. The program was capped by a scintillating fire performance by a troupe member. That performance held us spellbound. The cultural program was followed by a nice Rajasthani dinner in the restaurant downstairs. Though there wasn't much variety, but the food was delicious. After a light dinner, we started our drinking session on the terrace and the staff was cooperative. Some drunk discussions took us deep into the night which resulted in all of us missing our breakfast. Weirdly enough, they were unable to provide us with some Ala Carte food after we had missed our breakfast. Starving, we left the hotel around 12:30 pm consuming lunch at a highway dhaba.