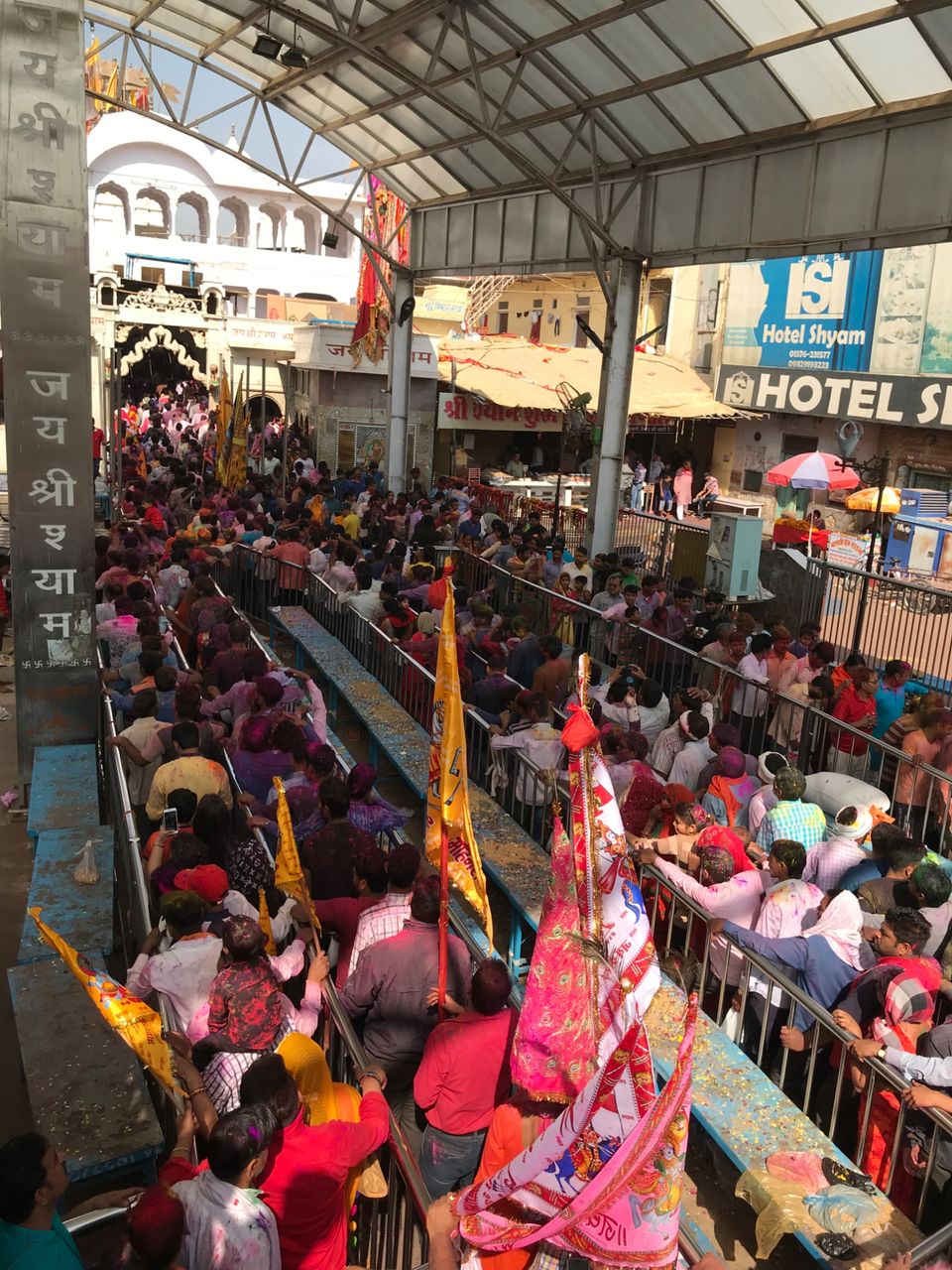 Happy Holi,
Wow i love the vibe in the Dharamsala and outside too. Thousand of people at 9'o clock are walking on street, playing with colour, happiness was all there.
In the late night my friend and myself went for a cup of tea. And we saw the people are coming in the night and crowd was gathering for Holi.
So in the morning we play with colour in Dharamsala and then went to temple again. There were thousands of people in lines, everyone was in colour no one was spared.
In the market, temple, line all were happy and playing Holi. It takes about two hour for us to get in the temple. As soon we come out we again went to play Holi, there were so many colours in the air, i can't describe that feeling. There were localities coming to Khatu and from nearby towns too.
Then there were BHHANG Shop on the road side, they were selling lassi. But i didn't think that was original because it is not that cheap. So after all the fun it was over, i took shower at 3.
After ready we came back to town.
This was one of the best Holi i had and next time i m thinking about going to Barsana.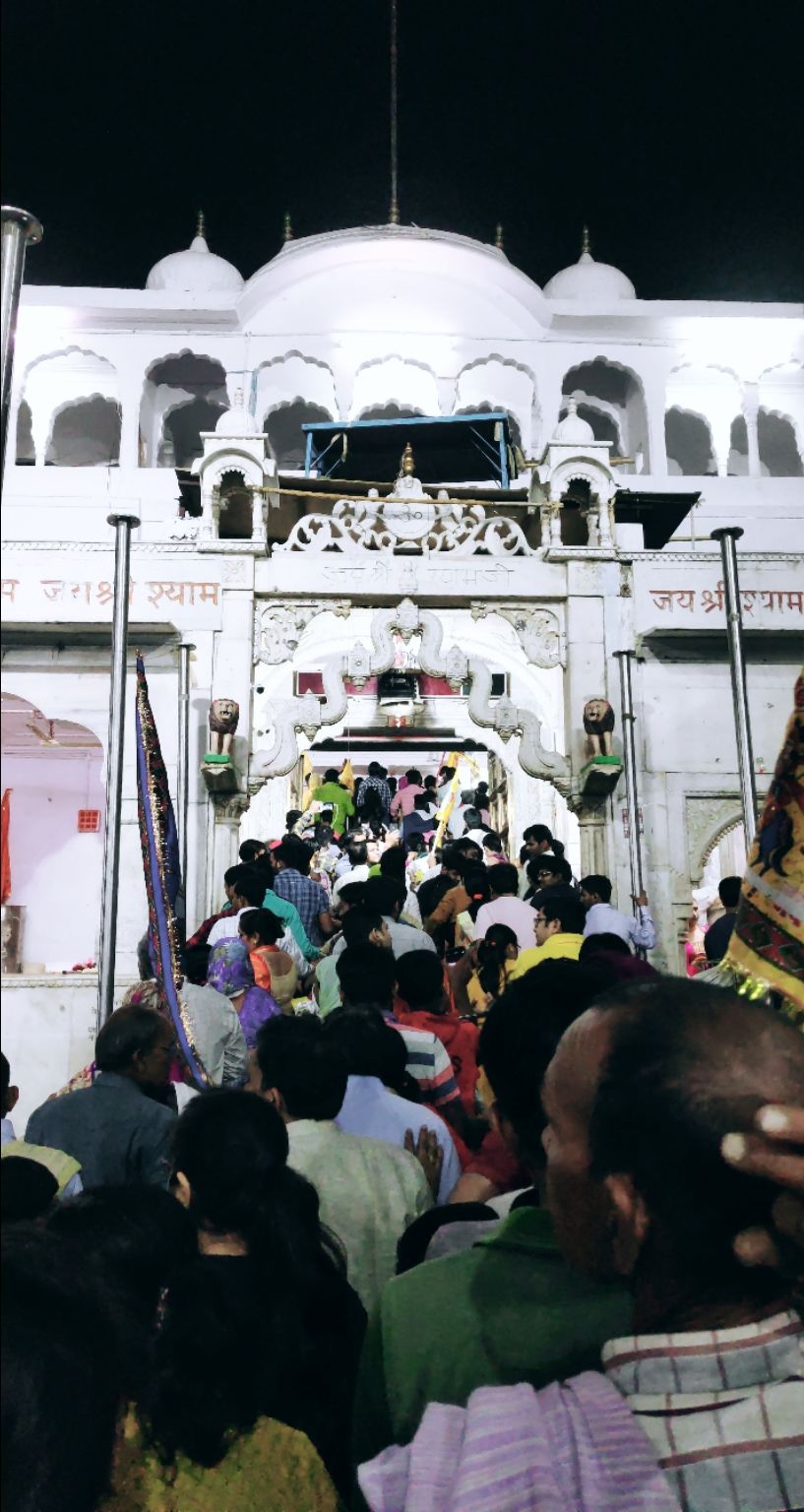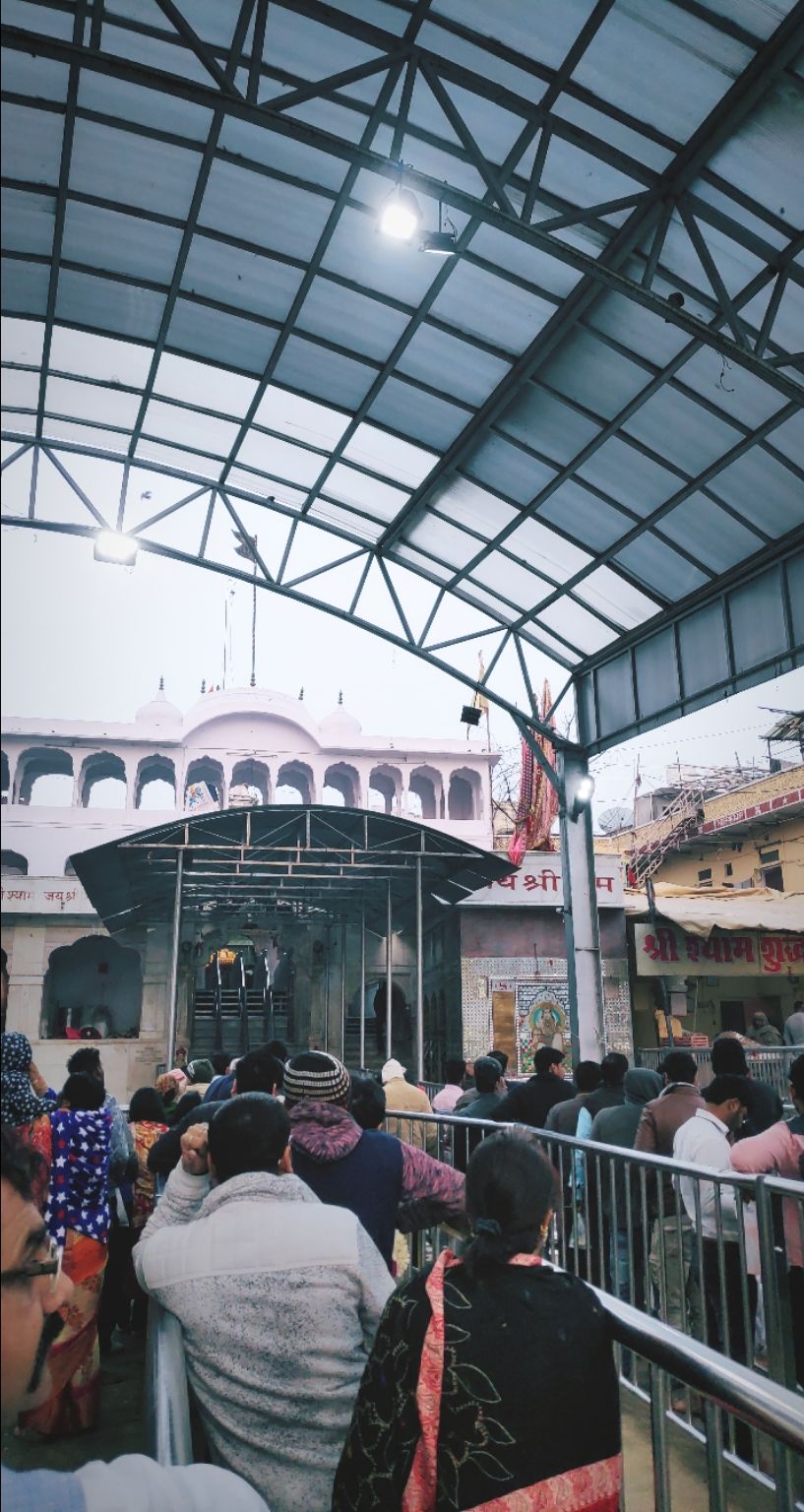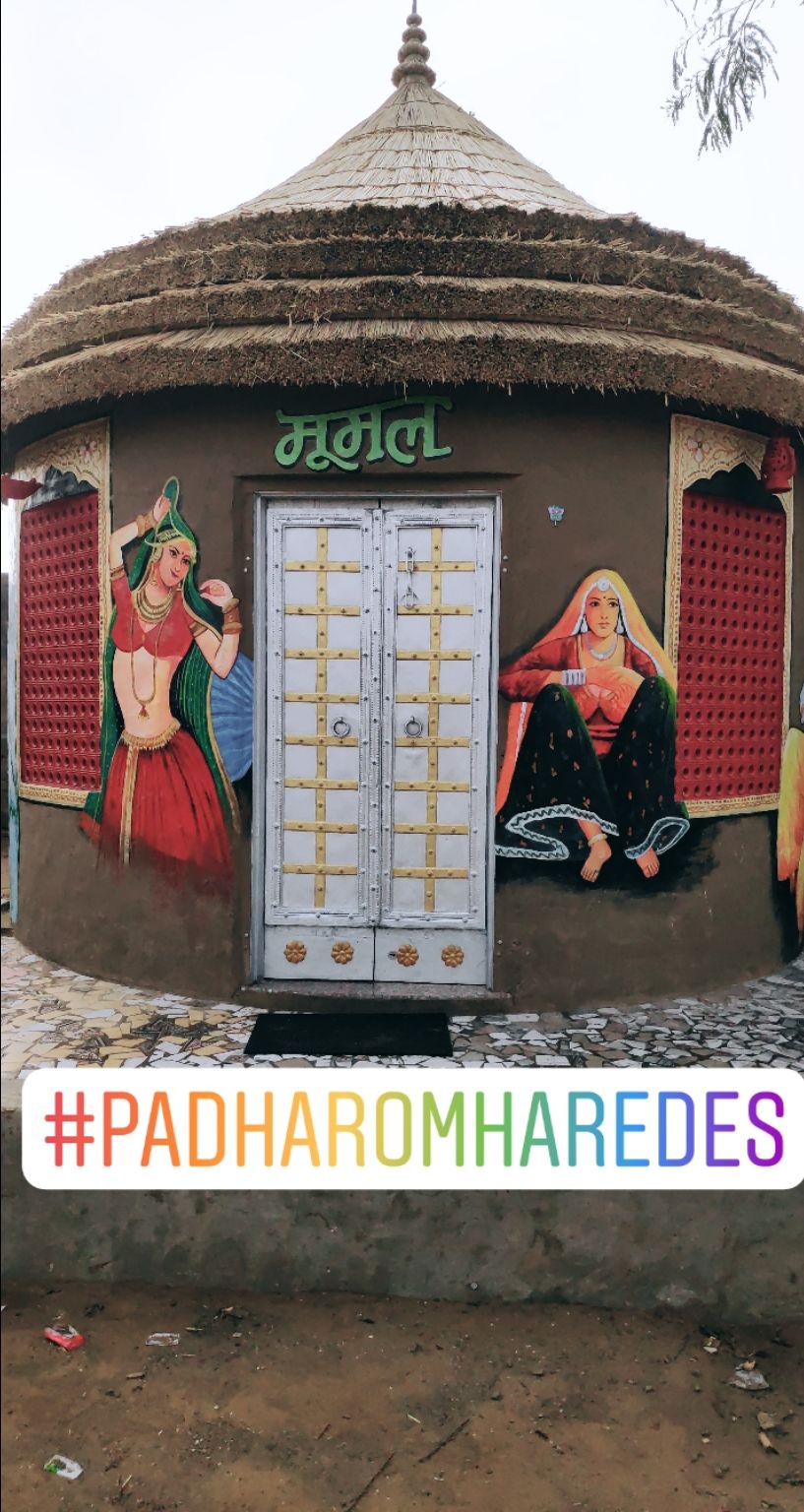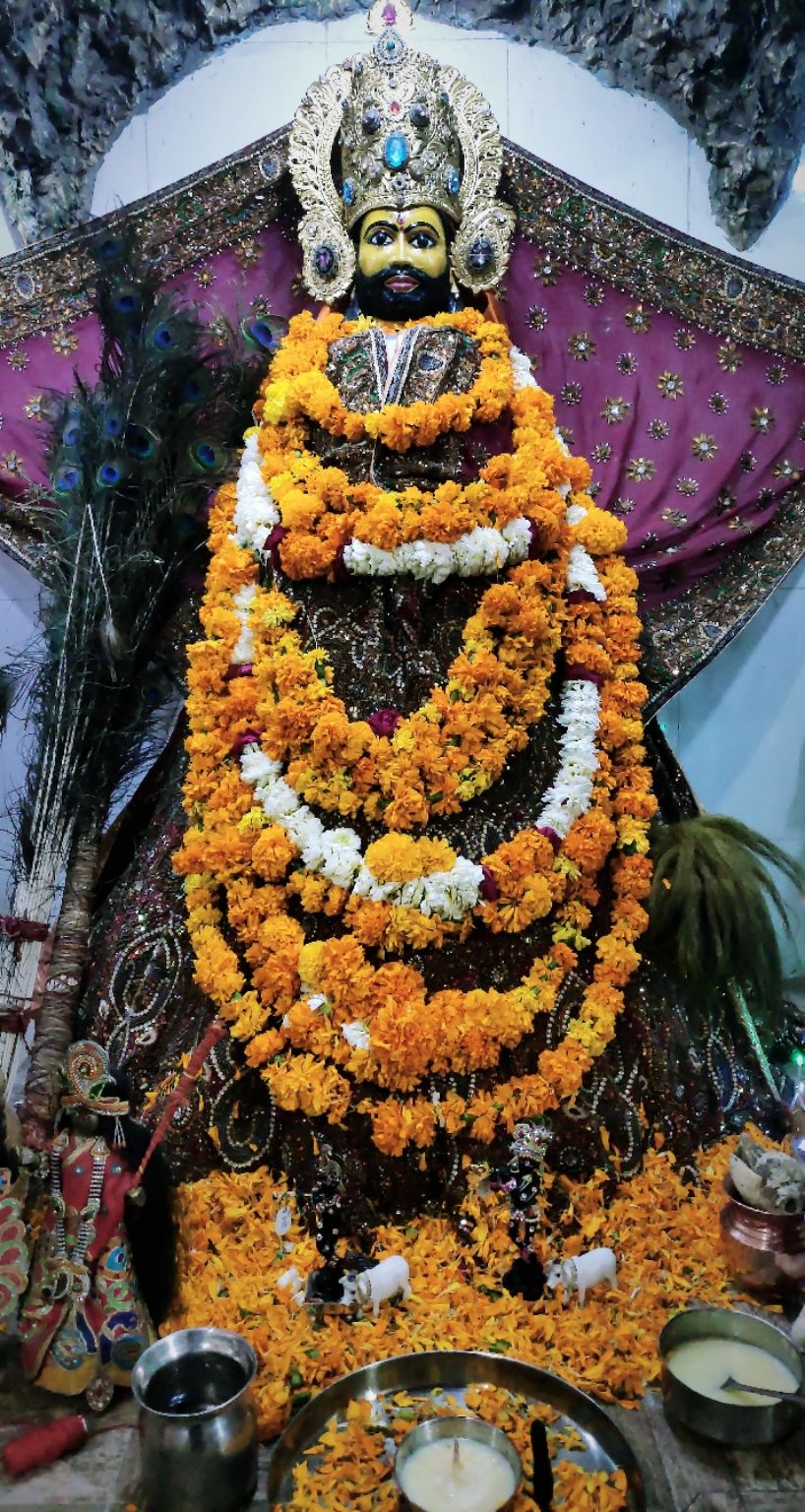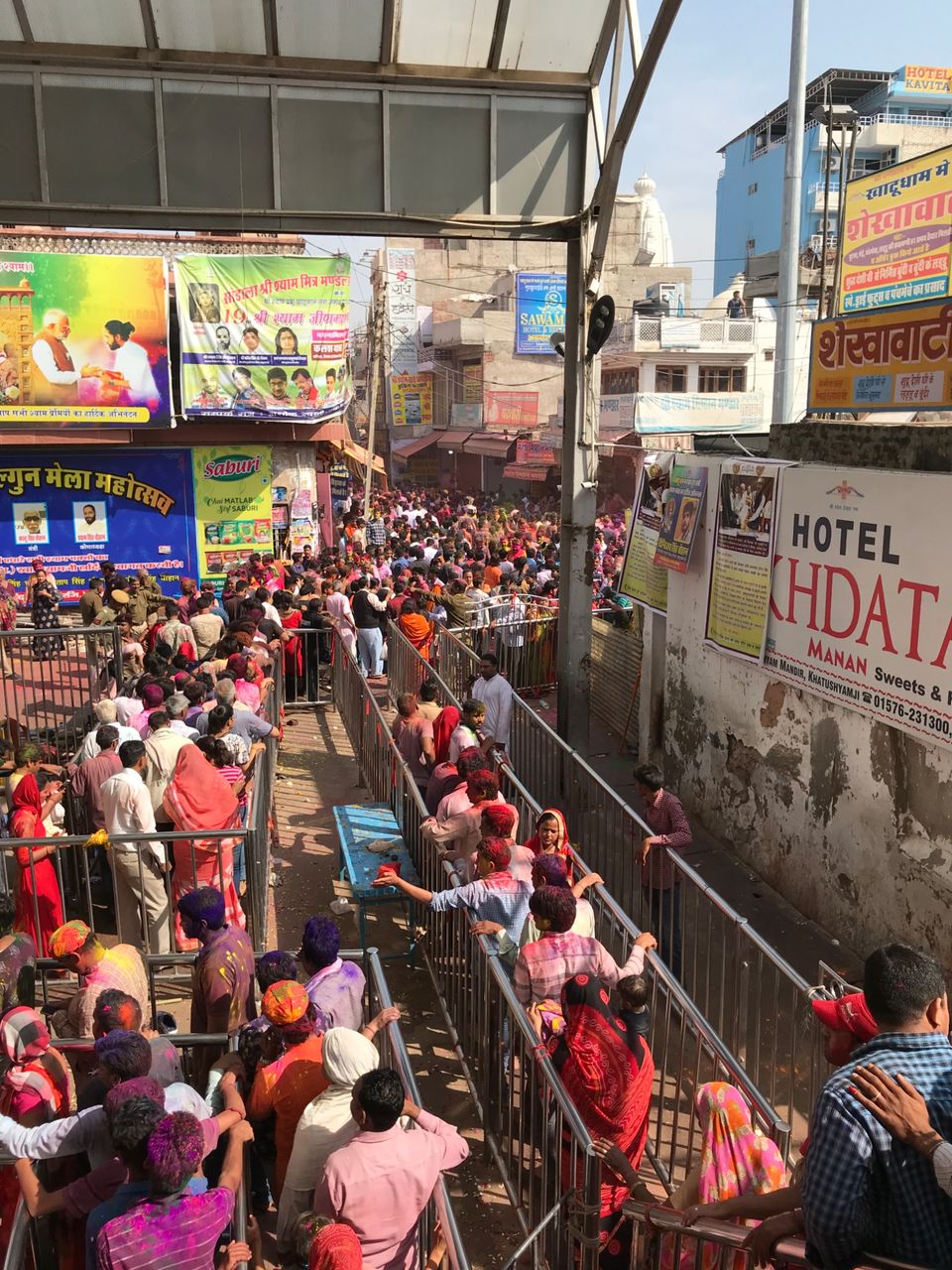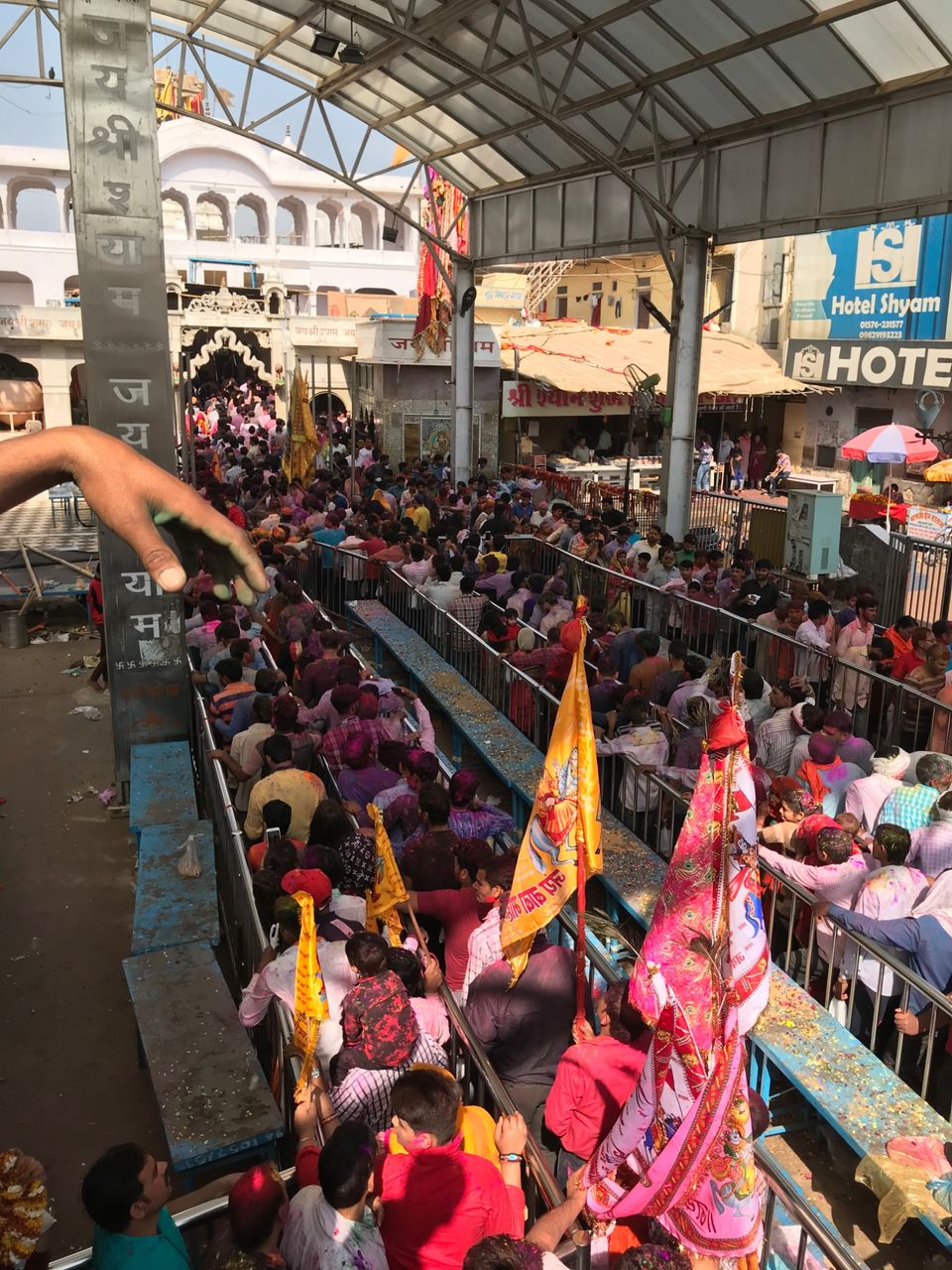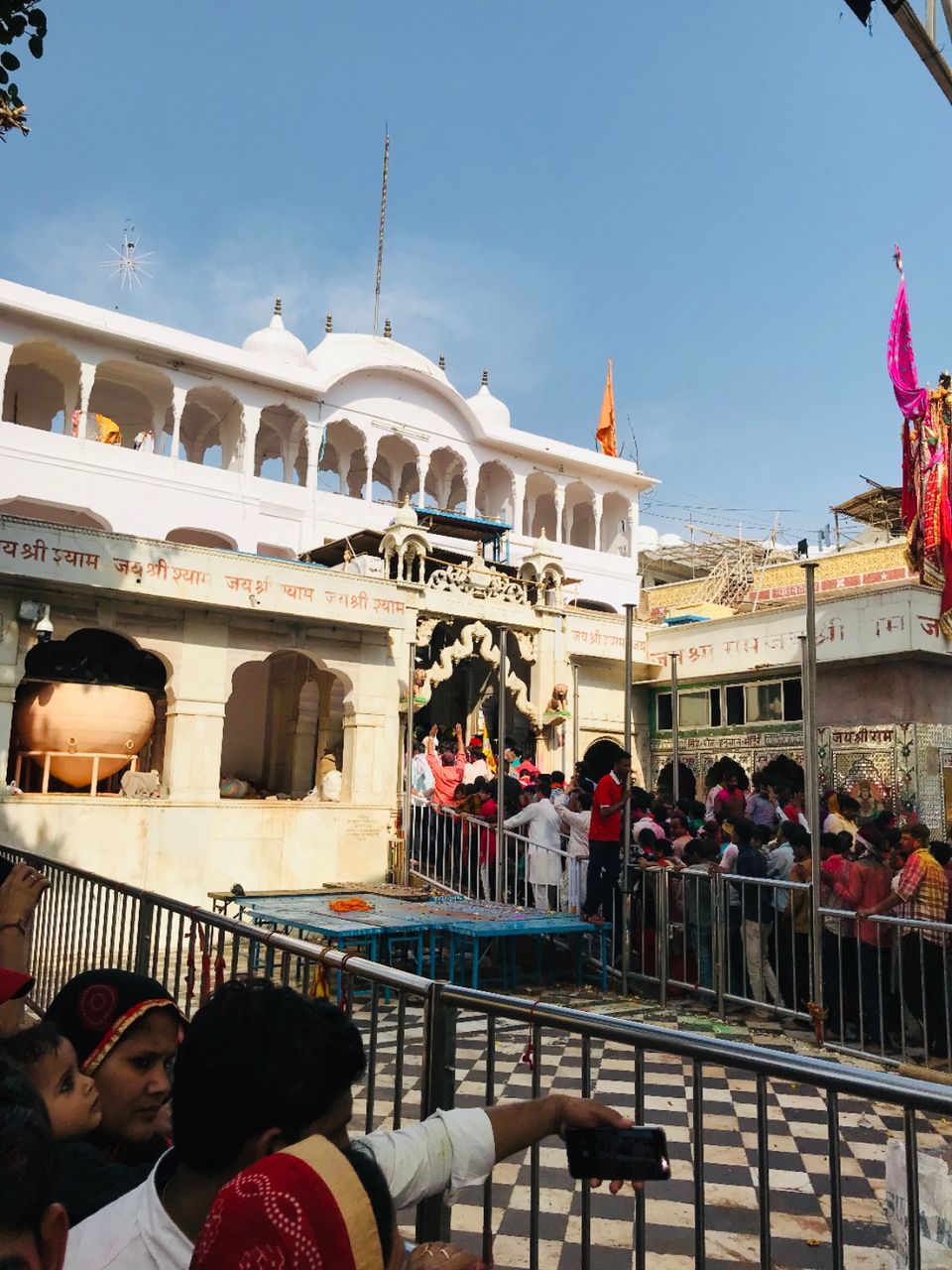 So this is my first travel blog. Ignore my mistakes. Reviews and comments will be very helpful.
So here we start,
Kahtu Shyam which is a beloved religious place is in sikar district of Rajasthan. It is about 70 km away from Jaipur. I do live in Hanumangarh so my trip was started from here. People love to celebrate holi out of their home and don't want to go to Vrindavan or Barsana, Khatu Shyam is the best choice.
So Khatu is about 260 km from here so i along with my friends start our drive to Khatu at around 1 in the afternoon. When u have a good company journey is also cheerful and enjoyable. I was planning this trip since two years. So as we reach sadulpur, the highway starts.
In between u can enjoy very famous tea shop in Fatehpur and laxmangarh.
I love one hotel on Sikar bypass, vibe is all Rajasthani there. Huts, oonkhli and other things are very fascinating to see.
Umrao resort the hotel name, and seriously he didn't pay me to do that. Lol
So we reach by 7 in the evening. We already booked a Dharamsala on the phone. We checked in and after fresh up, we went to temple for Darshan.
The aura was very happening and i feel very blessed after there.
There were like hundred of people in the market too. I take some stuff for home.
After a trying day and driving we slept and waiting for the tomorrow,the big festival HOLI.