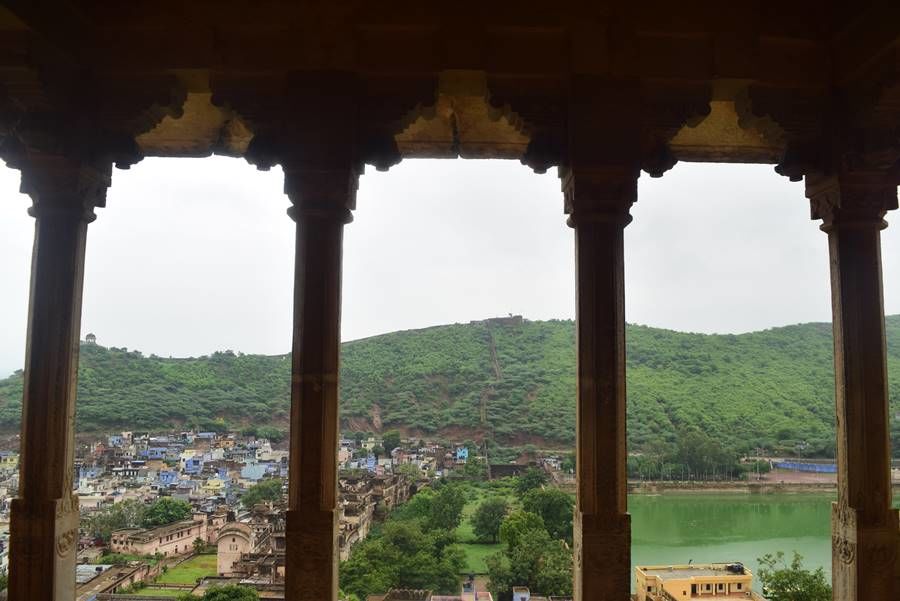 It was the third week of July, I was done with exploring Himachal and was planning to do a Valley of Flowers trek in Uttarakhand. A week before my trek was supposed to start, I started hearing the news reports of cloudbursts in the region I was supposed to explore. For someone whose only plan is to be on the road, travelling, I made some quick adjustments to my plan and decided to visit Rajasthan.

I was expecting a humid state with relief from Kangra's rainfall but instead I saw lightening strikes in Jaisalmer, a flooded Jodhpur and Aravalis coloured in the most beautiful shade of green.

For a state that is often mistaken for an absolutely dry region, Rajasthan is a treat during visit in monsoon. I started my trip from Jodhpur and was welcomed by clouds hovering over Mehrangarh Fort. It was the most beautiful sight to behold. Exploring the blue city is a treat in the monsoon because the houses are all washed up in the rain and you get to see the bluest of blue.