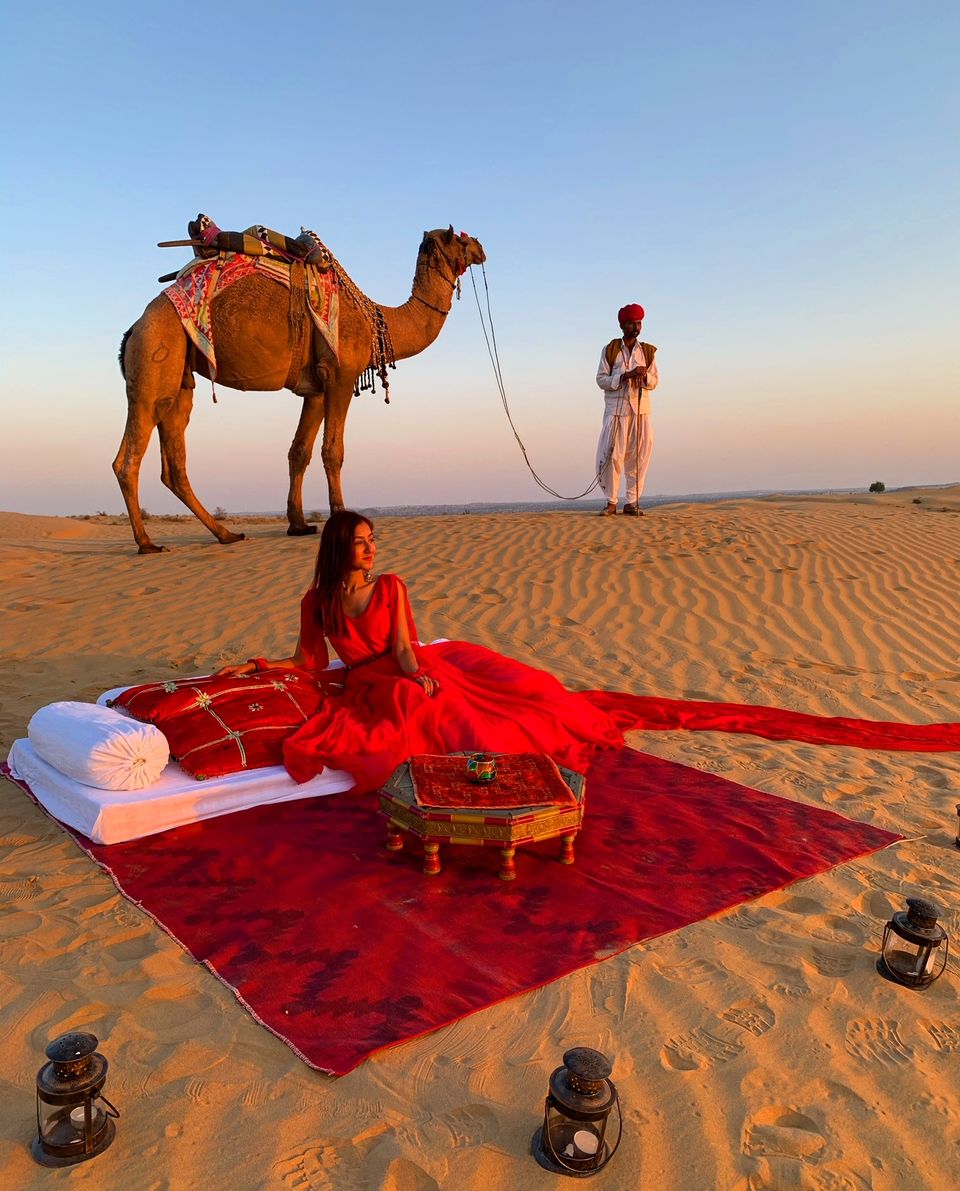 The Dhora Desert Resort & Spa is a luxurious desert tent stay in the midst of the Thar desert. You can't say its completely in Jodhpur, because from the Jodhpur Railway station, it was a 2-hour drive to get here. We drove to the property around 6 in the morning so it was too dark to make out anything, however when we woke up, the entire landscape was just beautiful!
Watch my entire experience documented HERE soon! And more such content
There are luxury tents that house a king sized bed, a bath, an open shower and the highlight is the seating area across the bed which opens up to a vast view of the entire desert!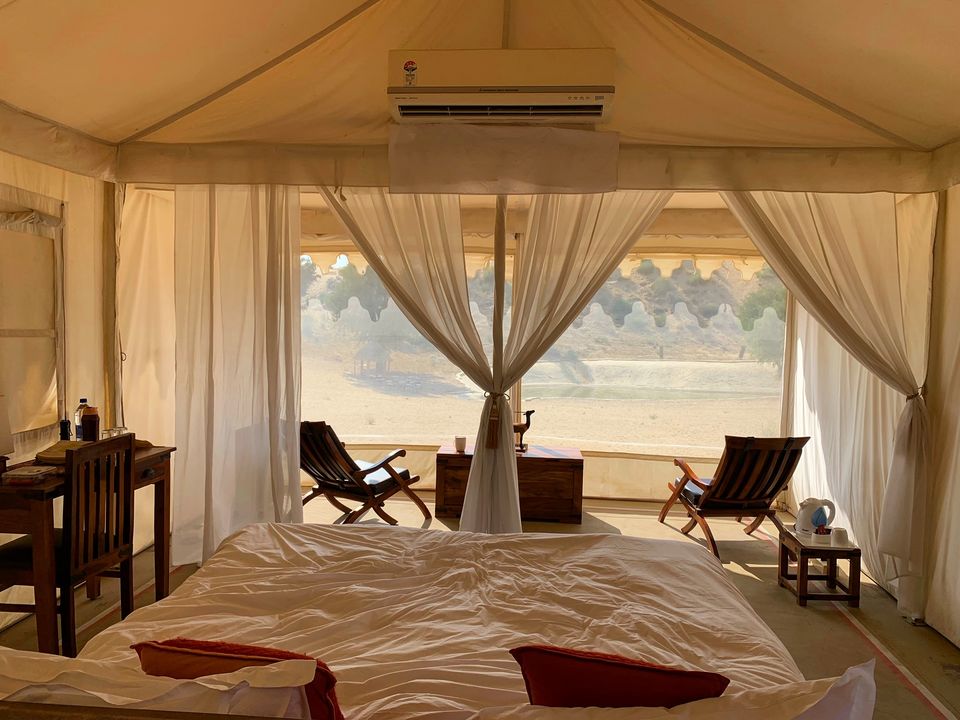 Exploring Places Around The Resort
The resort is really not just a stay, but an entire package! They arrange for a number of little expeditions around.
I was taken for a village visit, where I got to meet some locals, try some authentic flavorful food with them, sit with them at their home and exchange a slice of our cultures and values. It was truly what made my trip very heartwarming.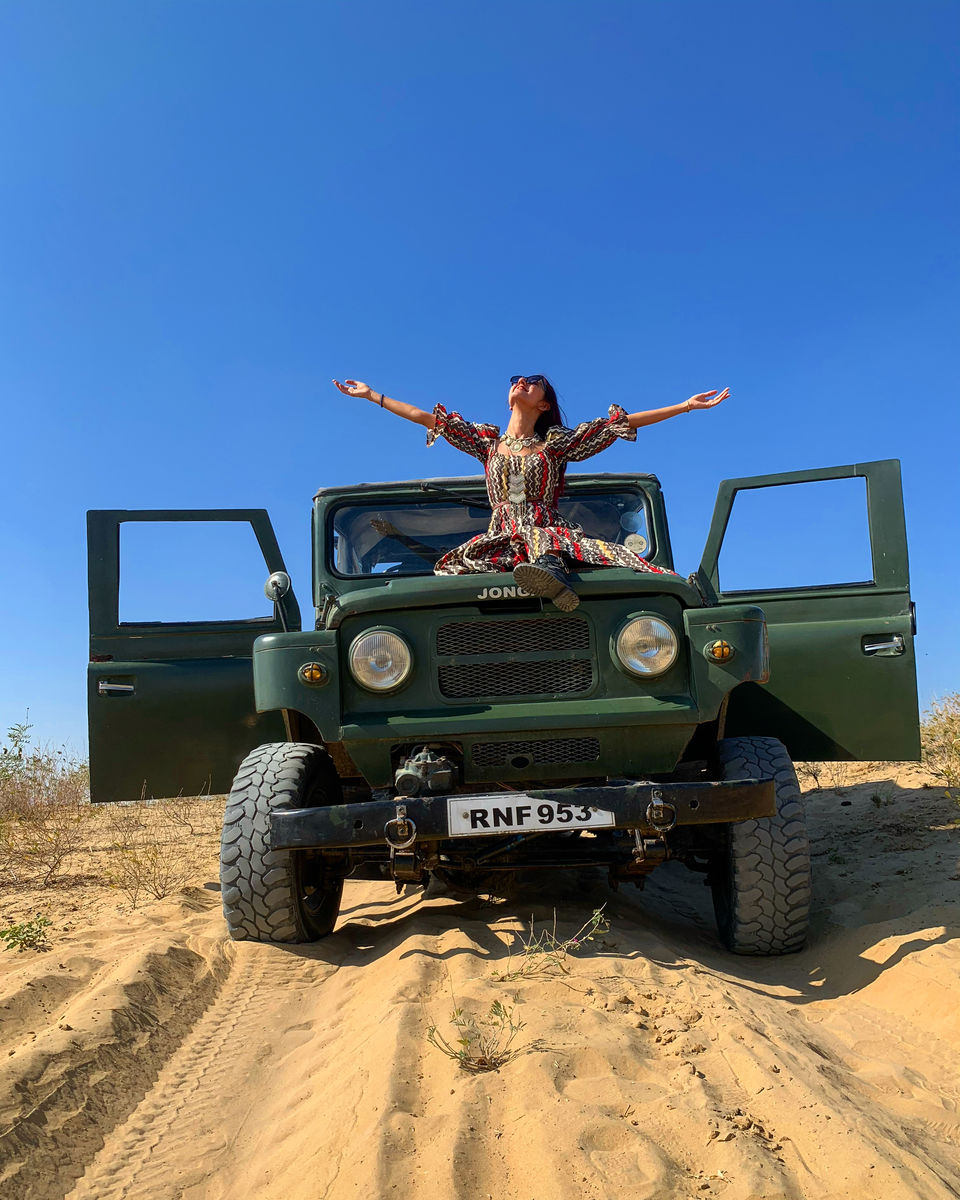 Life at Dhora is really different. And I say this because when you leave the place and come back to your usual habitat, you will definitely and in my case almost instantly feel 'desert withdrawal symptoms'. Something about the place is so captivating, it will remain with you forever. The I stayed at Dhora for 2 nights and I came back with a million memories, pictures, warmth and a heart full of joy!