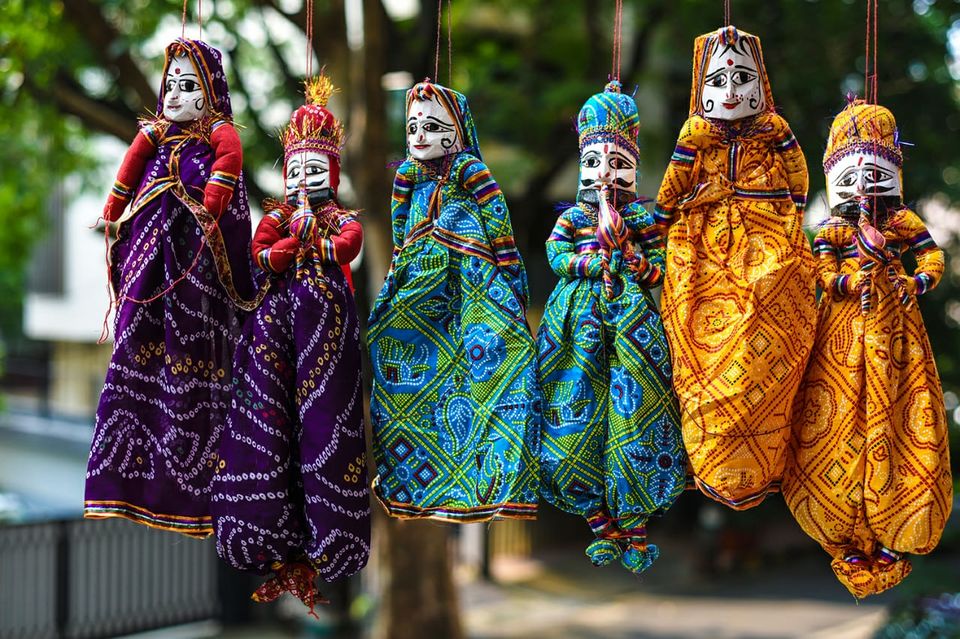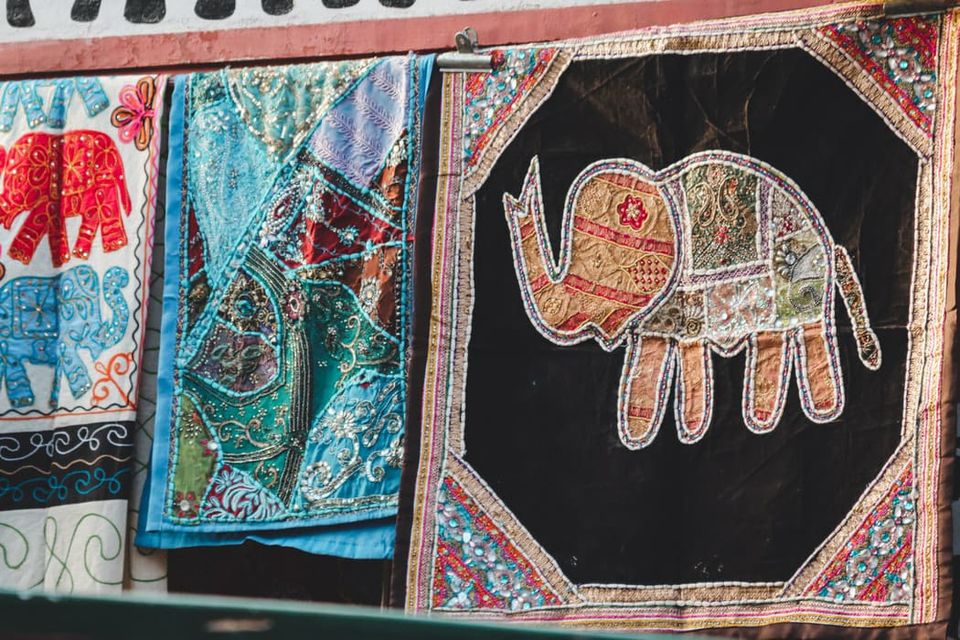 Rajasthan, a blend of words Raj and sthan which signifies the royalty of Kings or maharajas. Jaipur's handicrafts have been creating buzz not in Jaipur or rajasthan or even in India but all over the world. Its not merely a materialistic thing, there is a love, affection and hard work of skilled artist behind each thread which makes it more elegant and conducive to live.
Jaipur has a special place in the heart of Indian handicraft market all over the world.
Artisans are the pillar of handicraft market who know the placement of every brick for its accomplishment in terms of its beauty and strength.
Kathputli: An art of storytelling with handmade puppets.
The story of diverse handicraft would be incomplete if Kathputli is not taken into consideration.
Kathputli is the composition of the words kath and putli which means wood and lifeless doll.Kathputli has placed India on the world map of handicrafts. It is the most popular form of Indian puppetry. No village fairs are complete without kathputlis. Earlier they were used as source of income for the livelihood of villagers of Rajasthan now they are the most popular performing arts of Rajasthan after Ghoomar. It is the oldest form of entertainment during reign of kings and has been continued till now. Different countries have different forms of puppet traditions. In India itself has different forms of puppetry whose origin is from Rajasthan which is the hub of Puppet tradition. Kathputlis' face and upper body is being carved on wood and detailed with oil paints. The puppets are decorated with highly ornamented new cloths.
However, it is one of the best way of expressing the diverse culture and is a natural form of art in the era of digital world and become an integral part of décor.
Textile: Embracing each thread.
When it comes to clothing or textile of Rajasthan one can think of a word Tehzeeb which means a very obedient or cultural or respectful way of either dressing or representing oneself. Jaipur is known for colorful and eye capturing apparel which was very well picturized in Padmavat by Sanjay leela Bhansali.
Jaipur is rich for its textiles and have been a fundamental presence in Jaipur. The pink city is known for their pattern, prints, colors and designs. Fine and superior work is what defines the textile of Jaipur. Here, the textile is the amalgamation of natural dyes with renowned printing style.
Famous textile products are bandhani, kurtas, safas, skirts, sarees and other dress material. Bandhej is one of the famous textile art based on tie and dye mechanism. Their prints are known as Bagru and Sanganeri prints which are named after the place of their origin Sanganer and Bagru which are nearby towns of Jaipur. Block printing with vegetable dyes is one of the art form in which wooden blocks are carved then soaked in different colors and then pasted on the fabric.
The city of Jaipur, as the capital of Rajasthan has become one of the most important textile industry centrals in India. Jaipur is not only known for its high quality fabrics manufacturing industries but also become the trade center for Indian textiles The fact that the city is a tourist destination in India making Jaipur even more popular all over the world. The products are exported to almost every part of world and their demand is nowhere decreasing. Jaipur is witnessed for hosting grand international textile fairs providing exposure to the global market.
Lac Bangles: epitome of marriage and vogue of ethnicity
An eminent accessory and a traditional ornament worn by women across India. Rajasthan is known for its tradition and culture and wearing bangles is considered auspicious. Traditionally bangles signify the status of women being married. Today it is widely accepted as one of the accessories to wear which suits with apparels. With a zillion of color combinations and precious & semi-precious stone embellishments, Lac Bangles are not only confined to married one but also to young girls. It has now become a vogue and lot of experiments are being done in order to make bride, women or young girls look more adorable. Though the maintenance of Lac bangles is quite easy, the process in making is quite sophisticated. Their demands reaches on the peak especially during festivals and occasions all over India and hence opening the door of Lac Bangle market. Foreigners and tourists has started adorning these Lac bangles making it congenial for the exporters.
Gems and Jewel: From the aisle of adornment to being a patron of economy
"The beauty lies in the eyes of beholder" and it got doubled up when your better half is being adorned with Jaipur's sterling jewellery and a gem embed in it compel you not to miss a single moment to contemplate her. Essentiality of Gems and Jewels can be seen by youth's inclination towards traditional jewellery which can be figured out by spotting them wearing it with ethnic wear in wedding or on occasion. This city of palaces is an inspiration to many artisans who are thrilled with its unique designs and each of those has a concealed story. At the most obvious level, it is a form of adornment satisfying one's natural desire to beautify oneself. Jaipur is famous for the art of enameling or meenakari. The Meenakari and Kundan style of art is greatly influenced by Mughals.
Jaipur is culturally handled and gems and jewellery is a thousand year old tradition which has been an important part of many cultures and customs for both aesthetic as well as investment purpose.
Indian craftsmanship and variety especially of Jaipur is recognized worldwide. It's not just about manpower but also requires a lot of patience, dedication and skills to the art of jewellery making.