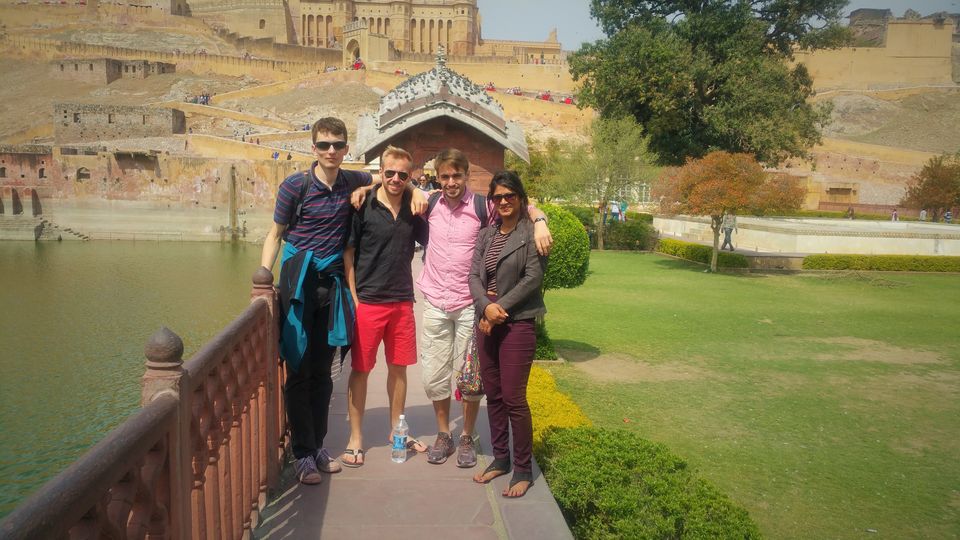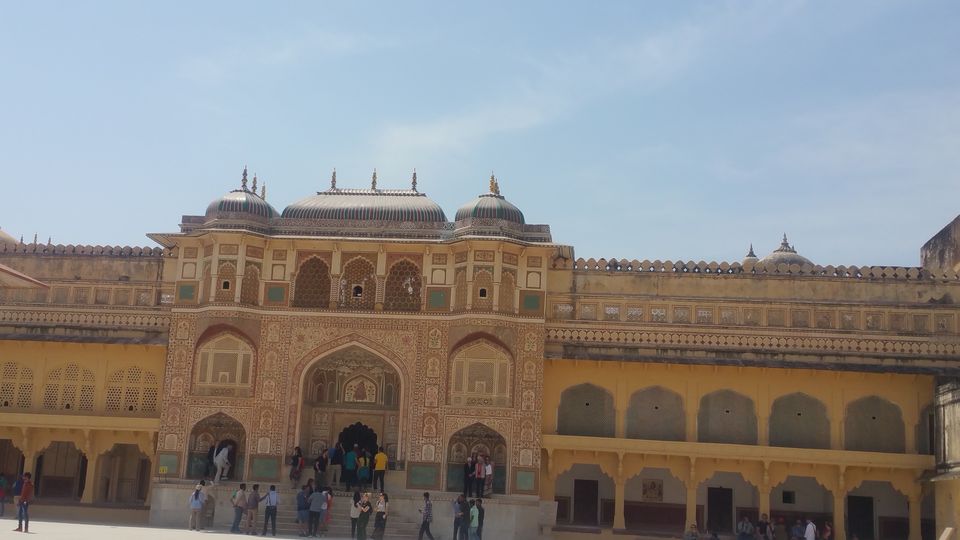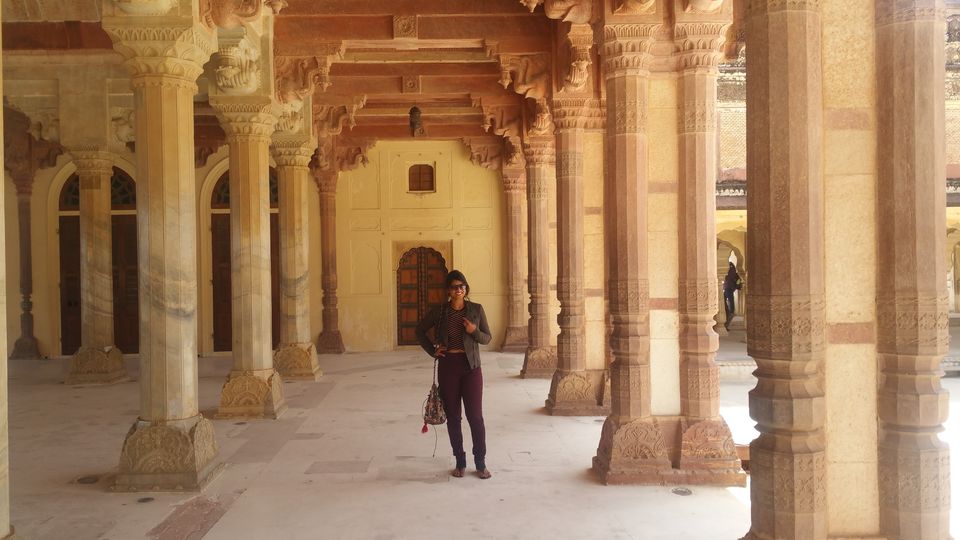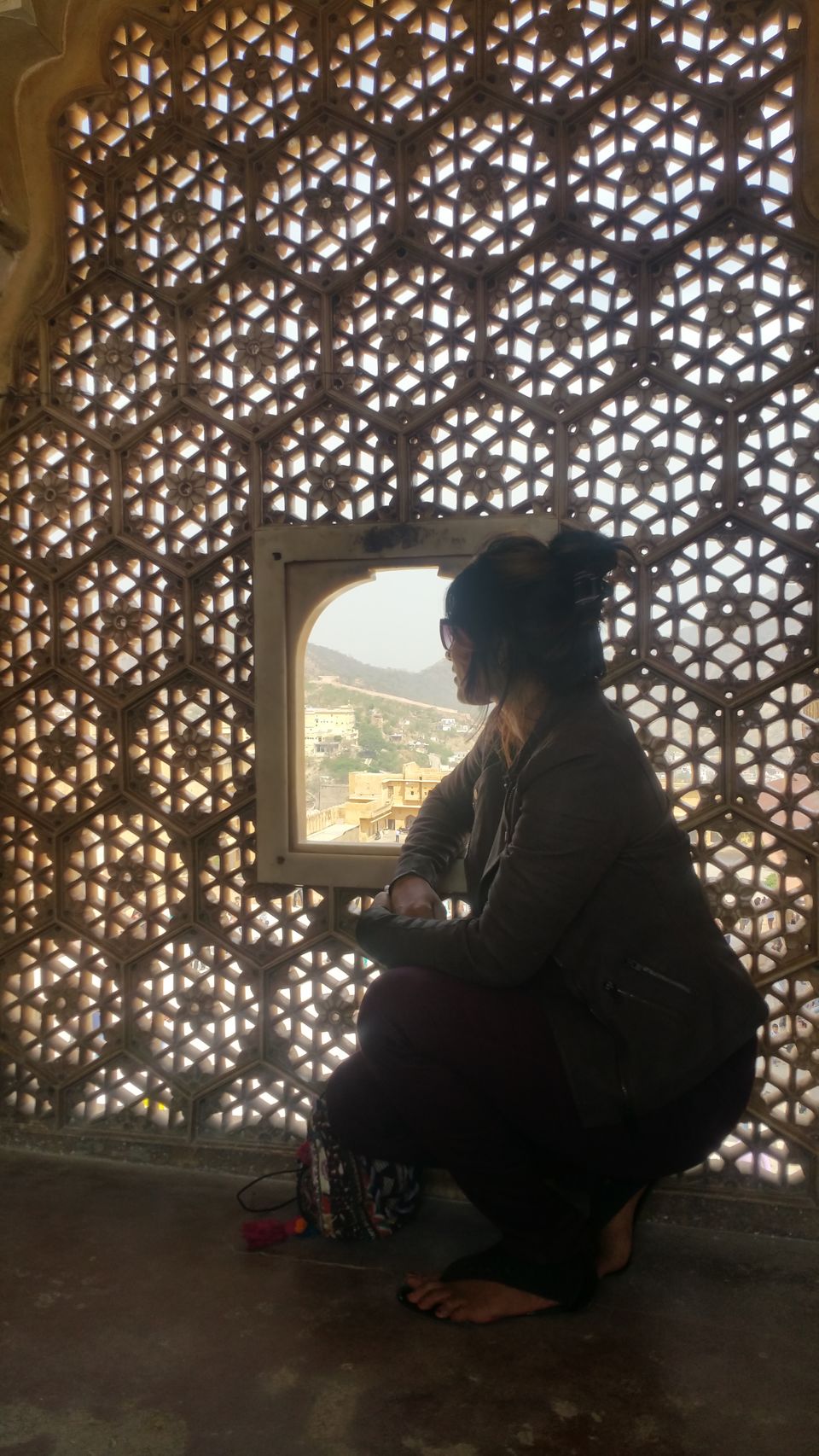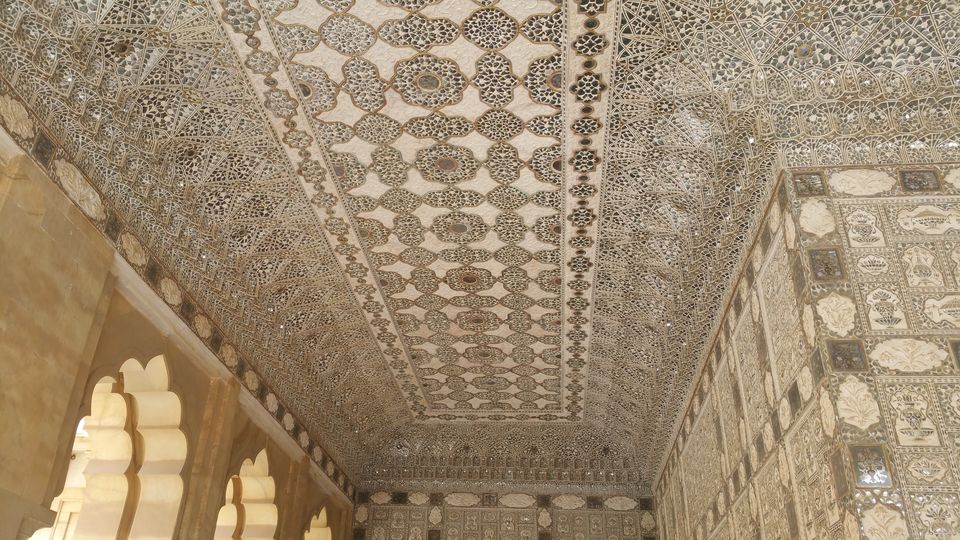 If anyone asks me where they should go for their first solo trip, I will obviously suggest Rajasthan!
I have traveled most of the places in India, but Rajasthan has got something that made me fall in love with the state. Palaces, lakes, forts, Maharajas, colorful turbans, mahout, shopping, eateries, handicrafts, jewelry, eye catching sandstone monuments, what not?
After celebrating Holi, we decided to leave for Jaipur the same day itself (13th March 2017). We checked buses, just got one bus which was convenient for us to reach Jaipur. We had dinner and reached bus stop around 10.40 pm. Our bus was scheduled to arrive at 11.15 pm. We kept waiting for the bus. Around 11.30 pm one bus was came. We checked if it was our bus. That guy said they just got 3 new bookings from Mathura and that our your bus will come in some time.
We keep on waiting at that bus stop. It was cold and I thought Hyderabad itself is too hot now, Rajasthan will be comparatively more hotter. I didn't carry my jacket with me. It was cold and on top of it the stupid mosquitoes were biting us. It was around 12 am and the bus didn't come yet. I went to the enquiry and asked for bus status. The person said "Full traffic madam, your bus will come". The waiting went on till 1 am.
We got irritated and called Redbus guys. They said "We are sorry for the inconvenience madam, we will provide you with Rajasthan services number please contact them" So I did. That number was not working. Again I called the Redbus guys. This time I shouted on them and that guy was like "sorry madam, please find alternative transport to reach Rajasthan will refund your money".
What? I have to find some other means of transport to reach Rajasthan? We were left with no other choice. We went to the railway station and checked at the inquiry room. They said "There is no train till the morning you have to wait". We didn't wanna waste our time in waiting, so we decided to travel. That guy said there was a train to Bharathpur in 10 mins, from there we will find many buses to reach Jaipur. We agreed, collected tickets and got into the train. It was general compartment. Fully crowded and no place even to put my leg. Anyway we were left with no choices. From Mathura to Barathpur just 20 mins journey. We reached Barathapur by 2 am. Asked tuk tuk wala to drop us at a bus stop. He quoted 400 per 4 people. He said "Aap toh hindustaani ho aapp ke liye hamm kam charge karenge madam kyun angrezon ki rate charge karu? Isliye 400 dena hai". Okay we agreed.
Reached bus stop and asked for the bus to Jaipur. The bus guy said "The bus starts at 4 am, I will give you tickets later wait there". i took a glance around by wandering where to stay, the stop was filled with cows and mosquitoes, no place for humans, i found on bench was empty at the other corner of the stop where cows and humans sleeping together at the floor. Pawel the most spontanious and made our journey more memorable, he started cracking jokes. Clemo and I were laughing and few people were staring at us. didnot even realized how we spent 2 hours in that stop, collected tickets and got into the bus. it was 3 + 2 seating. I didn't get sleep. That guy started playing songs. He was shouting loudly at every stop. I was struggling to sleep. We reached Jaipur by 8 am. After having bad experiences in Agra and Mathura regarding hotels we thought of searching for hotels directly. Hired an auto to reach one hotel that Pawel chose. They told me that they do not have C- form (This is a form for foreigners to stay). So we started searching for other options. Checked a few hotels and finally decided to stay at Naharsingh Haveli. It was such a nice stay. It had Rajasthani handicrafts and paintings. The current owner got this haveli from his grand parents. It had a rooftop for dinner with full city view.
Jaipur:
The pink city and the capital of Rajasthan with the architecture blends Rajput and Mughal influences with stunning palaces, a wide road to narrow streets, hillside forts and unbeatable hospitality on top of everything overwhelming beauty and creamy lassi. Most of all picturesque. You may be thinking except forts and palaces what do we have in Jaipur. There are in fact a lot of things to do in Jaipur.
We got freshened up quickly and left for sight seeing. As soon we came out we found an auto guy. He started explaining about places and he quoted 800 per day to show the places for 1 day. We agreed to pay 600 bucks. We had breakfast at some place, I forget the name of it. It was a small one, but the pineapple yogurt was yummy there. Time to check royal palaces.
Places to visit:
Amer fort -
Hawa Mahal: 5.7 km
City Palace: 5.8 km
Nahargarh Fort: 6.6 km
Sisoidia Rani Garden: 10.7 km
Jal Mahal: 10.9 km
Amber Palace: 13.3 km
Jaigarh Fort: 15.2 km
Nahargarh Sanctuary: 17 km,
Jantar mantar,
Monkey temple: Galtaji temple located little far from the city. The lower tank of the temple built in between to hills. I must say it had an amazing view