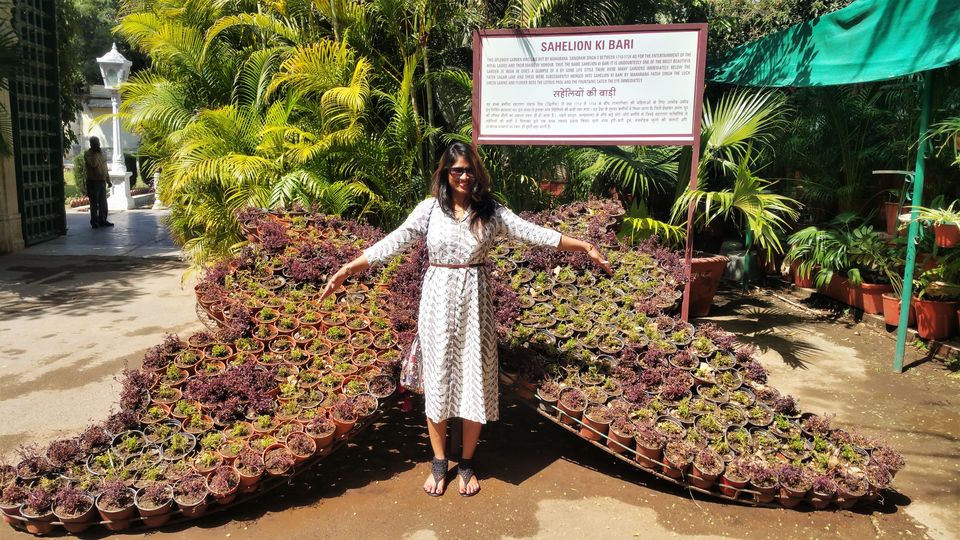 I have infinite reasons to travel the world! Nature is the best healer. Whenever I feel disappointed about people or something else, I will go close to the nature instead of sitting at the corner of a crowd and loud places with a glass of wine in hand! Makes sense right? Why? lemme explain. When you already f******p your peace of mind, do you really need to look for love from dumb population? World is filled with immense love and wants to hug you warmly when you are in need.
I started loving solo travel when I was in Rajasthan. After Jaipur, the next place on my list was to hit 'Udaipur, the white city'. We got bus around 9 pm from Jaipur. The bus was quite good. We were not tired so wanted to play some games. Clemo got playing cards. I learnt a new game from them even though I was not interested in playing cards. We shared some real life stories and Pawel shared loads of jokes. These fellas made my journey more memorable.
Udaipur: the white city and the city of lakes. Took a long walk at fathe sagar lake in the evening and watched boat rides. Rode on decorated horses and camels. Had street food next to the lakes. Beautiful city palace, monsoon palace, zoo, lake pichola, sahelian ki bari got a lot to see.
We reached udaipur around 7 am, as soon as we reached we went to the railway station to book tickets to Delhi for my friends. The counter was closed so we checked with a guy over there. "9 clock kholega" he said. These wandering feet led us to a hotel. It was time for us to split. Our hotels were different in the same area called lake pichola. Checked into the hotel and got freshened up. You know my wandering feet can't stay at one place. Time to explore around. 1st thing we have to do is filling this tiny stomach to get energy to explore. There was a restaurant on the lake side with a gigantic view of lake. While having breakfast we sorted out what to cover today, we marked it on map. Hired an auto after agreeing to pay 500 bucks per day.
Places to visit/ Things to do :
Arawali vatika: its a small park constructed on hill, leaves you fresh when you enter into this place, flowers and different trees, its cool and nice.
Fathesagar lake: A boat ride in the Lake Pichola is one of the best things to do in Udaipur as it allows you to glance upon the majestic and magnificent palaces situated ashore and also get spellbound by the fascinating structures like the Lake Palace and Jag Mandir that are charmingly situated in the lake itself. All the luxury properties like the Leela and the infamous Oberoi Udaivilas that promote Udaipur tourism are situated around this lake and can be easily spotted from the boat. They got different price ranges for boat ride. We bough tickets for speed boat by paying 200 bucks per head.
We checked out Gulabbagh and verma park then pratap smark.
sahelion ki bari:
Its a nice place to hit, the decoration and flowers and fountains were priceless.
Lok kala mandir:
Do not forget to visit the puppet show here. Puppet show was the best show I have ever seen.
City palace:
A mix of Mughal and Rajput architectural styles, museum and temples. It took 3 hours for us to explore all the areas inside but at the end of the day you would be head over heels as you would appreciate the opulence, flamboyance, legends, heritage and much more of the Mewar dynasty.
I feel lucky somehow. Sometimes we never know from where to where we wander, whom we meet and what we do in a span of time. "Time" is a magical thing, we never know what it will do to us. I am very happy to say that this journey / travel gave me fantastic friends and memories forever. Some moments of life are never spoken, they just have to be experienced with soul and heart. They are my friends and travel dairies. Thanks to all dearest friends…. Grande, Molto Grande..
Frequent Searches Leading To This Page:-
udaipur tour package, udaipur tour package for 3 days, udaipur tour package for couple from delhi, udaipur tour package from mumbai, udaipur tour package for 3 nights