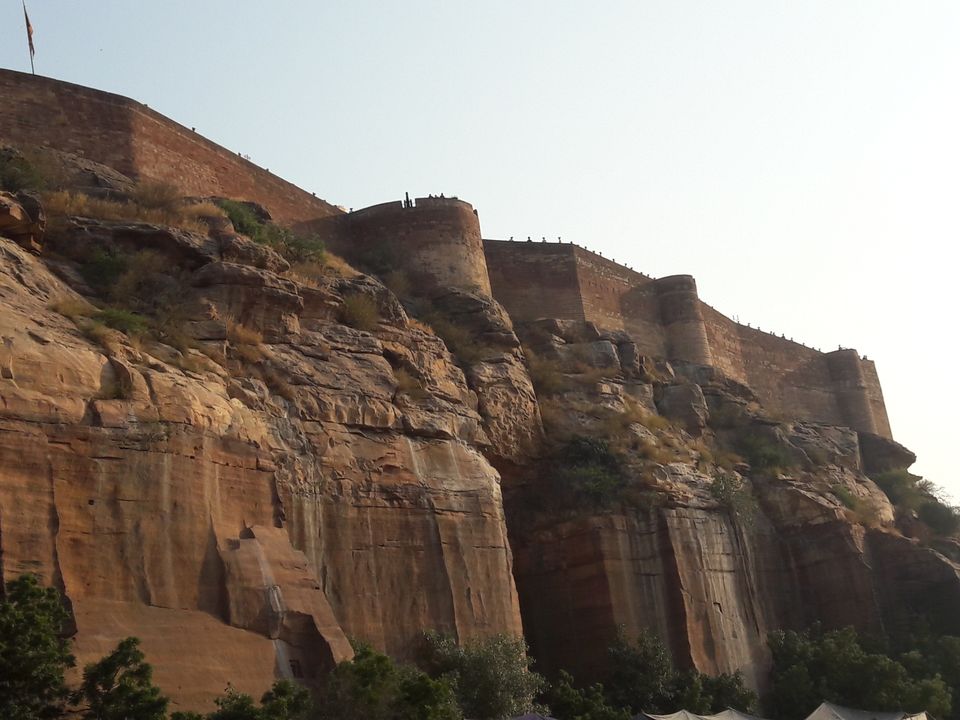 Before coming to the whole itinerary and all, I want to talk something about this trip.This trip was not supposed to be a solo one.Actually I was never sure about going on a trip alone.I had never done this before.So my friend and I sat down to plan for a trip which would be a long one and bit far away from home.We discussed about many places.But one night the idea of Rajasthan trip came into my mind.I got excited as well as little bit scared.I planned a tentative itinerary of the trip and showed it to my friend.He was surprised that I chose Rajasthan.He expressed a little doubt about handling the technical aspects of the trip.Yeah! that was a valid concern.I was doubtful too.I was going through several blogs and plans about Rajasthan trip. Suddenly one day, I was full of determination that I would definitely do it.I sat with a pen and my diary to plan the trip.I decided to keep all major locations of Rajasthan in my trip.But one thing was bothering me,THE BUDGET. Then an idea came to my mind.I did a research about the distance and availability of trains on my route.And I decided that we should explore the city at day and travel at night.In this way we would not have to bear the expensive hotel costs and we could visit many places in lesser times.So,time and money poblems were taken care of impressively.Yeah! I was definitely impressed with myself.Luckily,I got the favourable train schedules.And we would be doing our early morning freshening up session in the 2nd class waiting rooms of the respective stations.My friend also became excited after hearing the whole plan.Everything was sorted and planned.I reserved tickets of five trains.Booked only two hotels; one at Jaisalmer and the other at Abu Road.The whole trip was going to be to the cities of Rajasthan connected by Indian Railways. Udaipur was left out because it was difficult to reach there from Jodhpur.So it went like this-
Howrah-Jodhpur,
Jodhpur-Jaipur,
Jaipur-Jaisalmer,
Jaisalmer-Mt.Abu,
Mt.Abu-Jodhpur and
Jodhpur -Howrah
It was all set beautifully.Then the destiny happened.My friend told me that he could not go on the trip because he got an important exam during our traveling days.I got really upset.Such a large trip, 9 days of traveling.How could I handle all the things alone?Then I decided to honour the plannings and researches which I had done with so much care.I was scared but I needed to give this SOLO thing a go.I cancelled his bookings and began to be prepared for the challenges a Lone Traveller faces.
I reached Howrah station at 10 pm.Jodhpur express was on scheduled time,11.40.Suddenly a strange fear got me.Would I be able to handle things smoothly? I got no one with me on this 9 day trip.With trembling feet I took my berth.But as soon as the train started to move, all my fears went away.I was happy and my mind became fully prepared.
Nov 2, the train was 6 hours late.I got down from the train and rushed towards waiting room.It was 11.25 am.After freshening up I had my lunch at Jan Ahar.I kept my bagpack in the cloak room . Being excited I came out of the station area.I located Mehrangarh Fort at GPS.And booked an Ola bike.I reached the front gate of the fort in 20 minutes.The front view was amazing.I took a ticket and entered the museum. It was a large one and divided into several sects.The ambience of the fort was fantastic.I decided to spend the whole day in the fort.
**I am not sharing stories,facts and figures which anyone can find at several websites.I am here to share my experiences of being a solo traveller for the first time.
There was nothing special about the fort but it was the royal atmosphere, the aura of it blew my mind.I really enjoyed the beauty of the Blue City at the foothills of the fort.It was a great treat to the eyes from the height of 150 m.And the sunset was awesome.
In the evening I visited Sardar market, a great place to visit.Clock Tower was there,famous Makhaniya Lassi was there.Really made my evening.Anyways, I had to leave for the station early as I had a train to Jaipur at 10.40 pm.I finished my dinner at 10 again at Jan Ahar and got on the Jaisalmer Delhi express.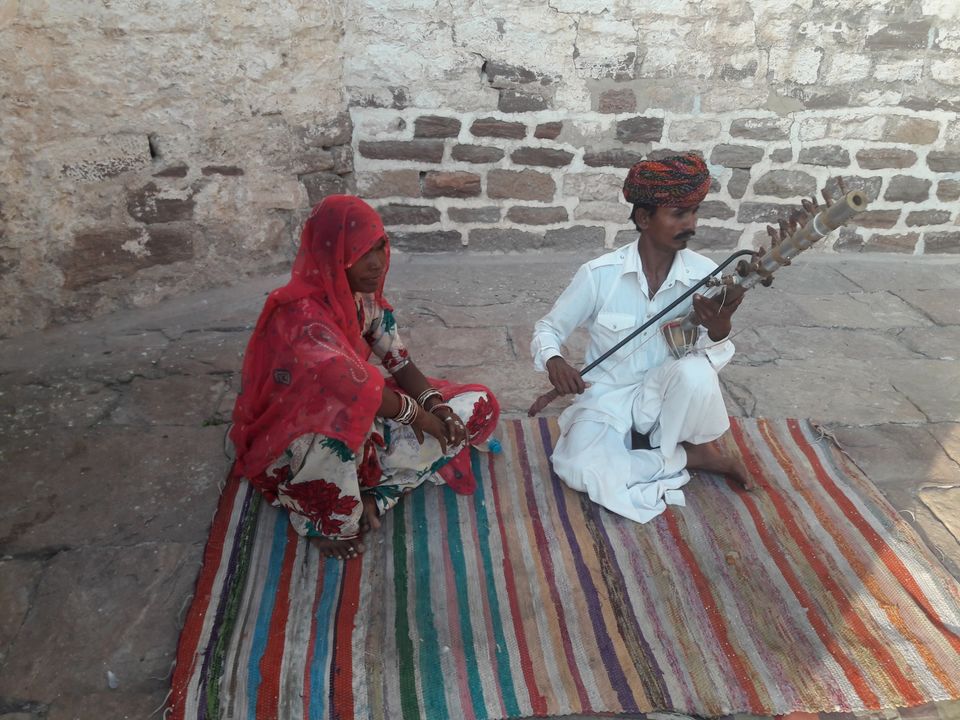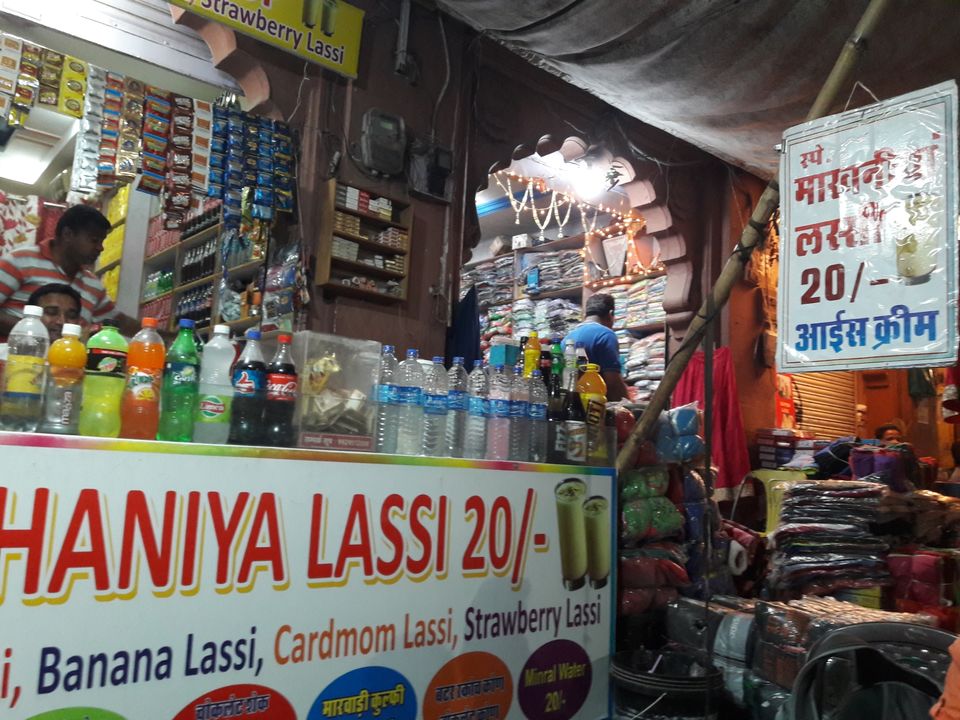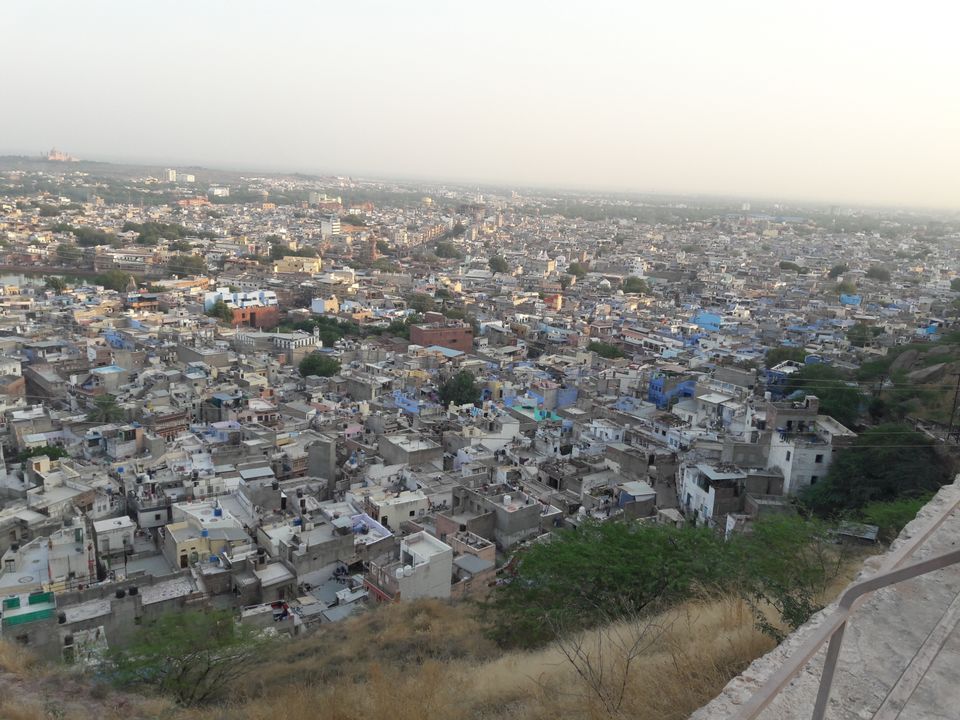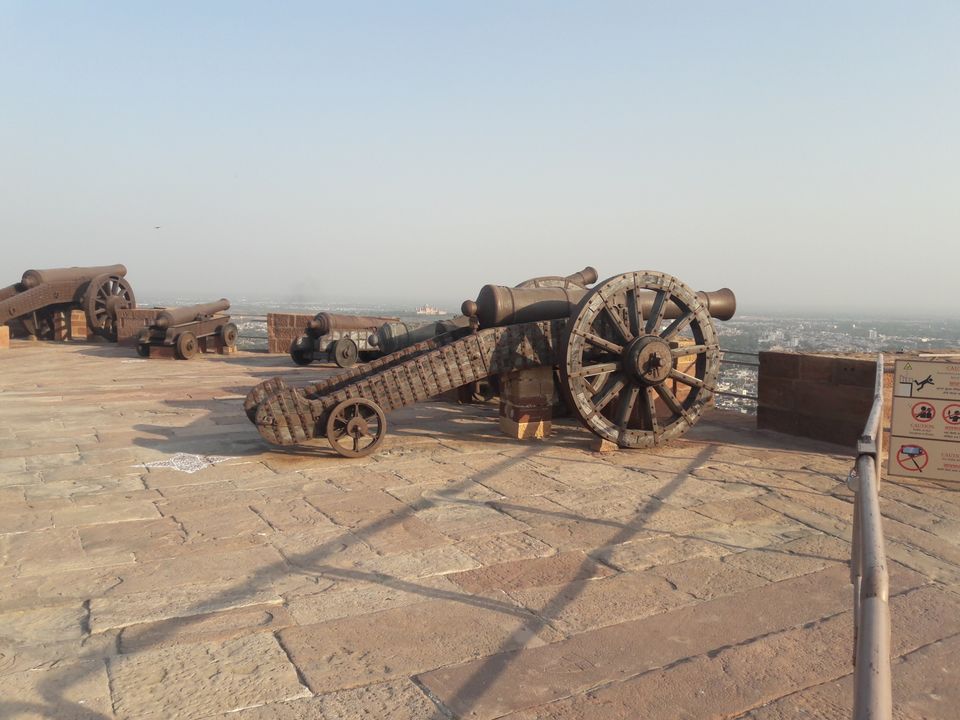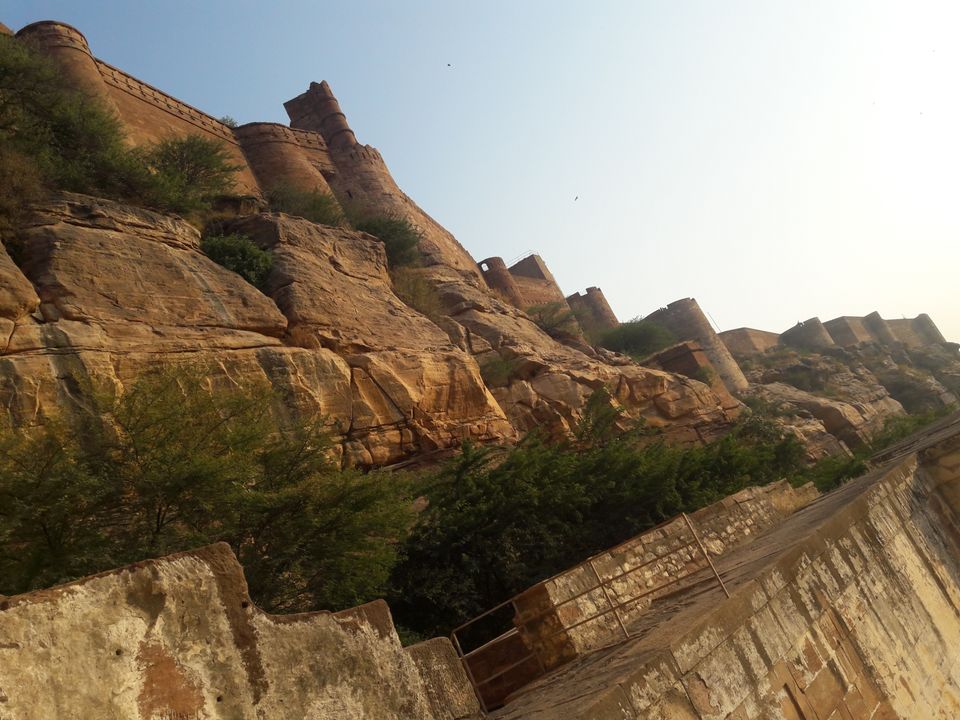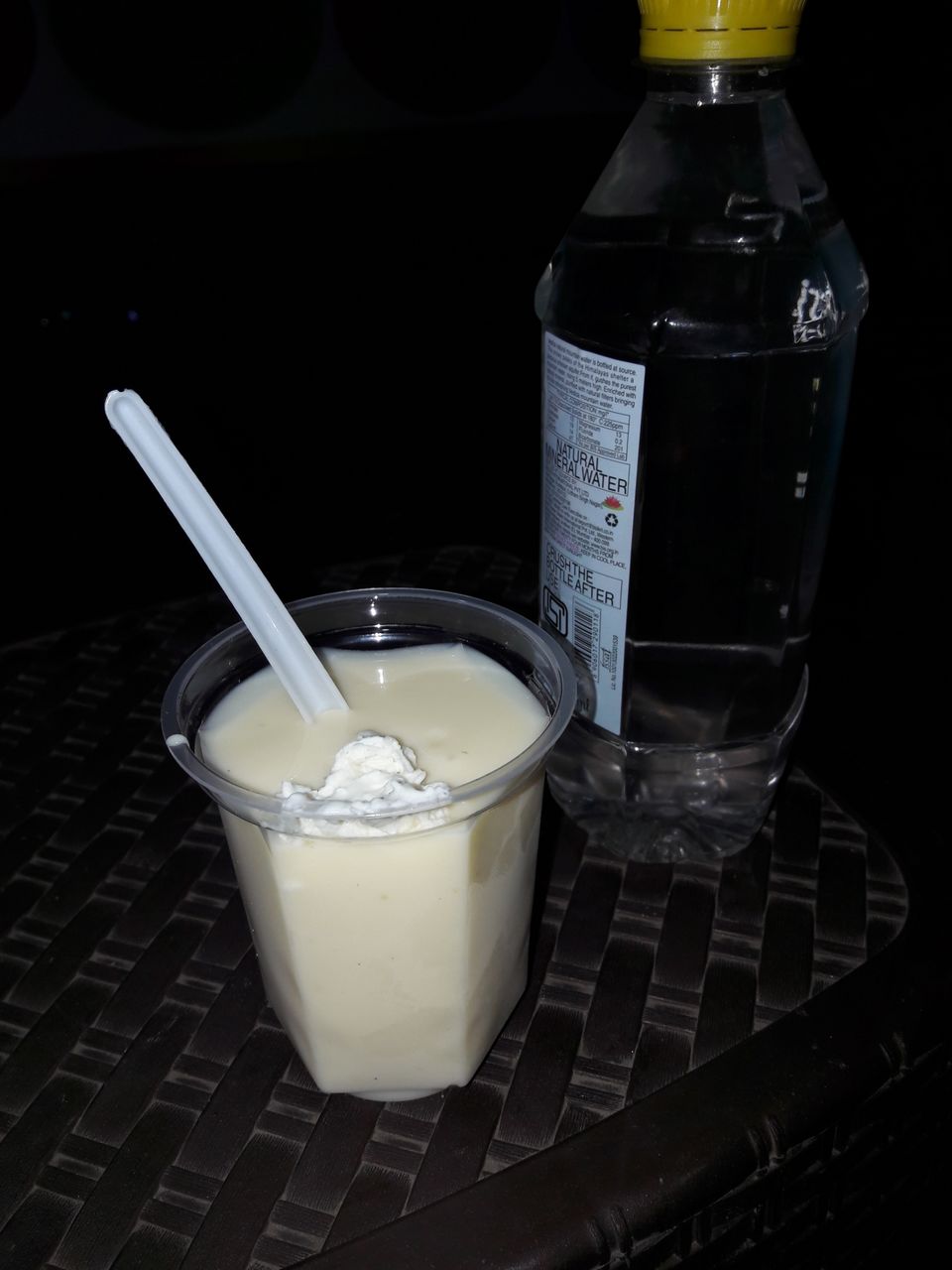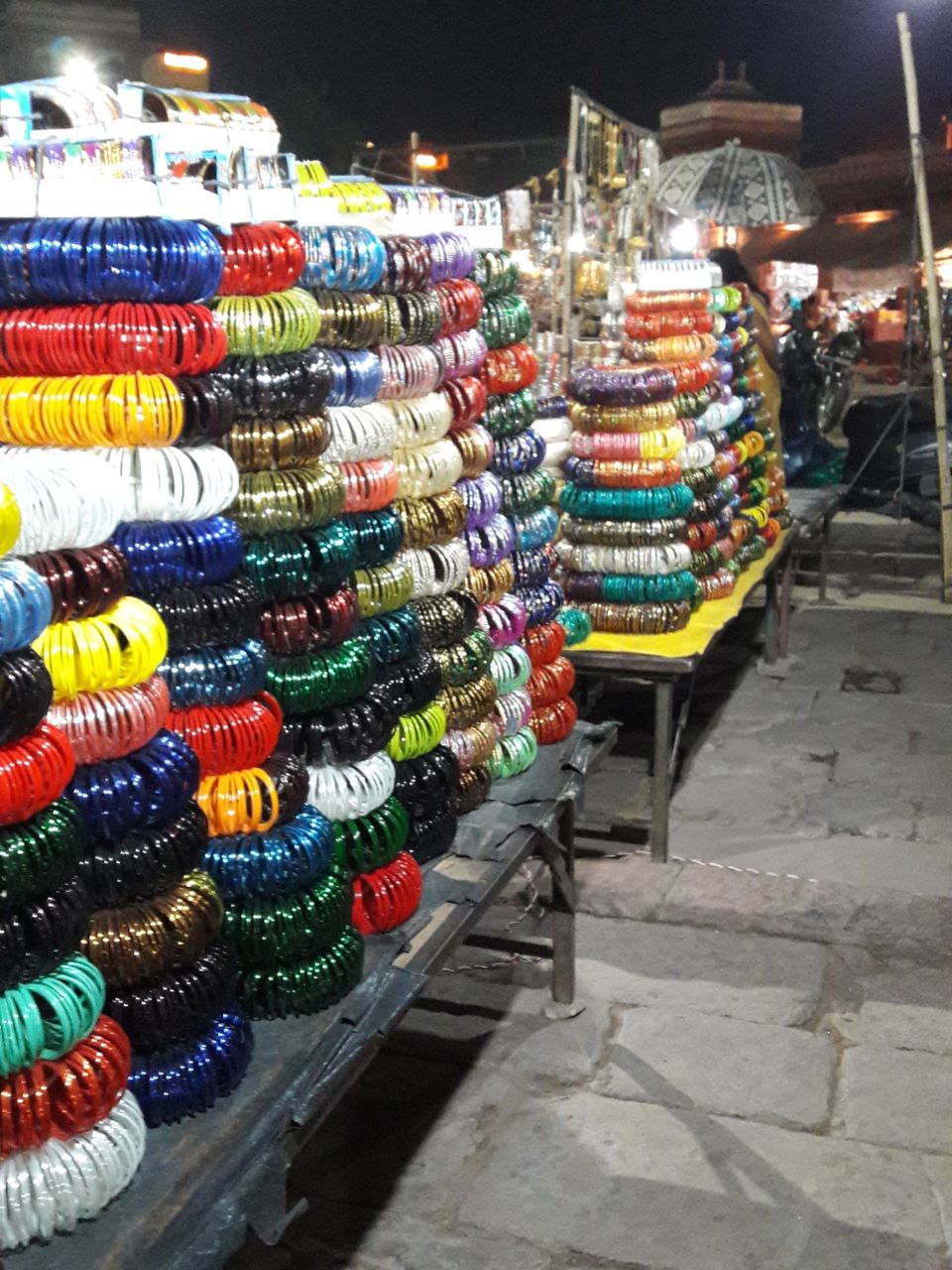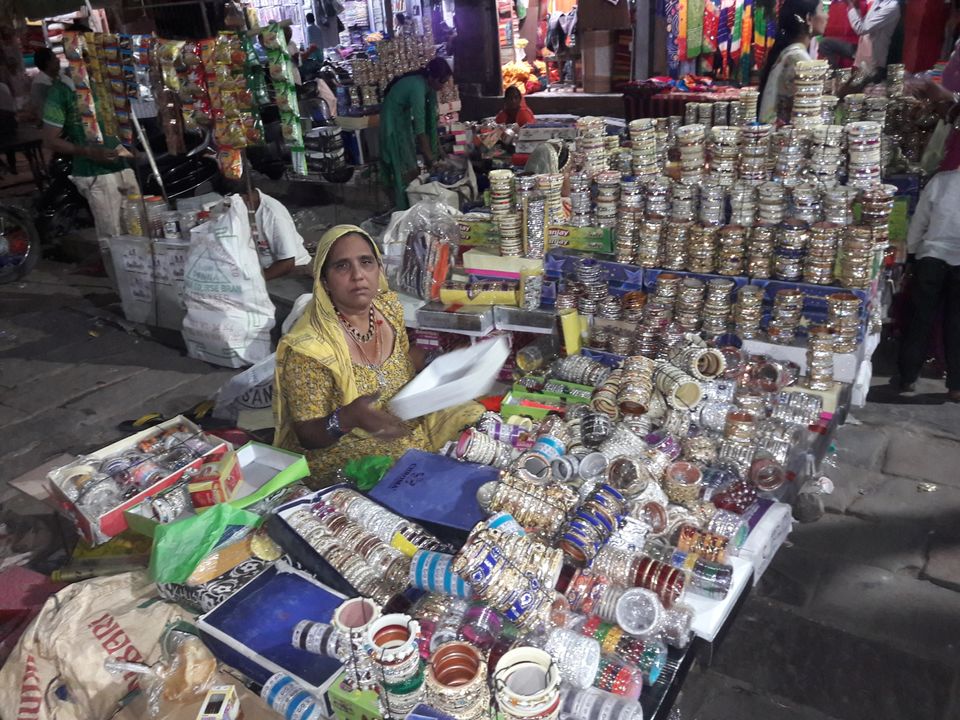 The train arrived Jaipur at 4.55am. I had a citytour-bus booked there.It would leave at 9. After getting cleaned up I booked an ola ride to Gangaur hotel from where our bus would be leaving.The tour cost 500 per head. I had my breakfast there and took a seat in the bus.There was a Guide to guide us in this trip.We visited all the places listed- hawamahal,old jaipur,jalmahal,city palace,Nahargarh Fort(We had our lunch here),Jaigarh fort and lastly the beautiful Amer fort.I enjoyed the Nahargarh fort very much due to its location in the middle of the forest.The lush of greenery was really enjoyable.Our guide told many stories about the forts.Overall it was hectic to visit so many places in so little a time.But I really enjoyed it.Specially, the company of my co-passengers.They were from several states like Maharashtra,Andhra Pradesh, Punjab. I made friends with two Marathi persons.They were really good company to have.So it was definitely a good one.This solo trip was certainly exposing me socially.
The bus left us at the station. I had time in hand.So I decided to go to nearby places.Then somebody told me about metro service.It was not a long metro line,only 11 km.I visited many places on foot after I left the metro station.The city surroundings were like Royal treat to me at night.Really a good walk along the streets of the beautiful Pink City.
The train to Jaisalmer was supposed to arrive at 11.45 pm.But it was about 2 hrs. late.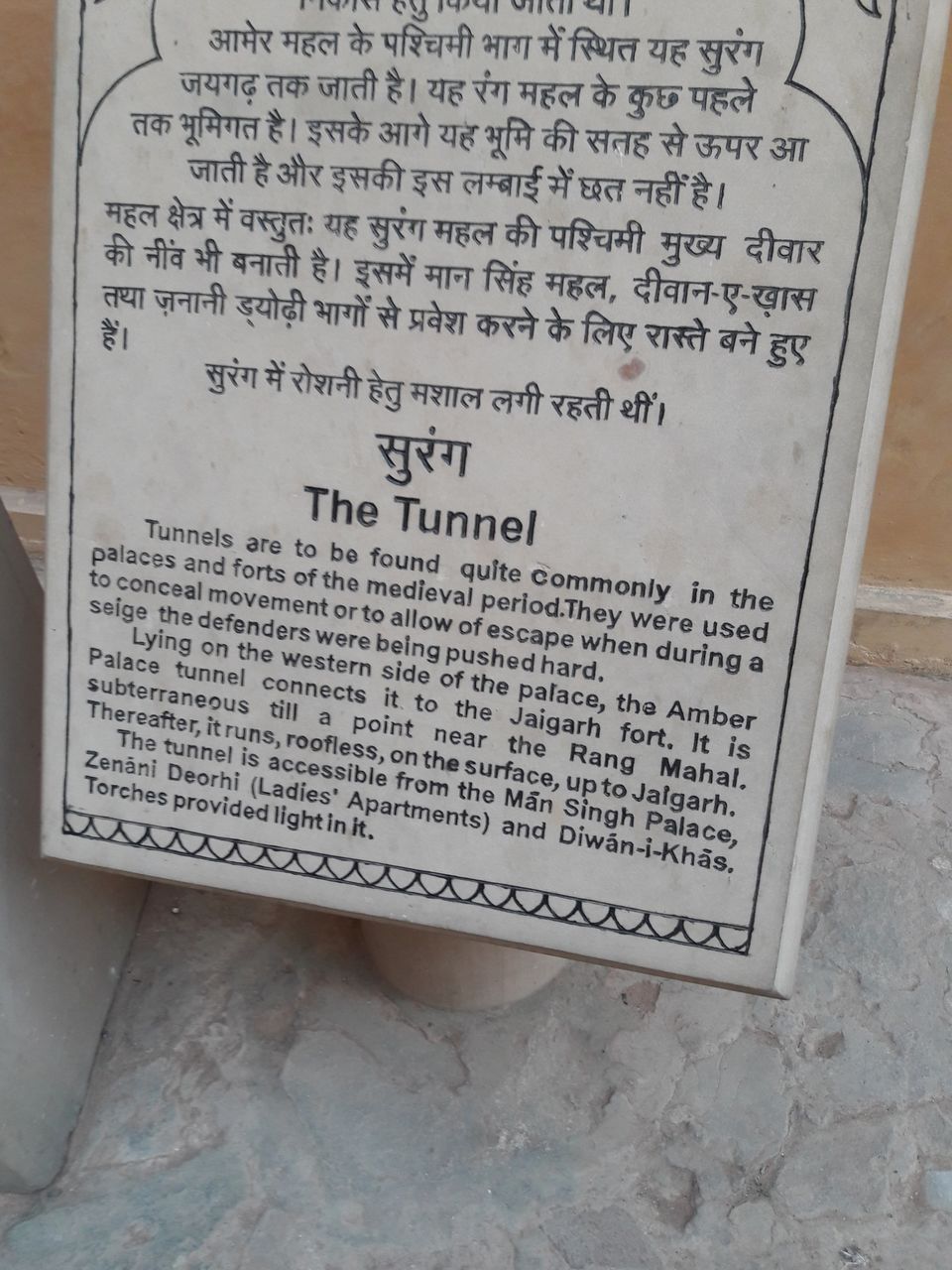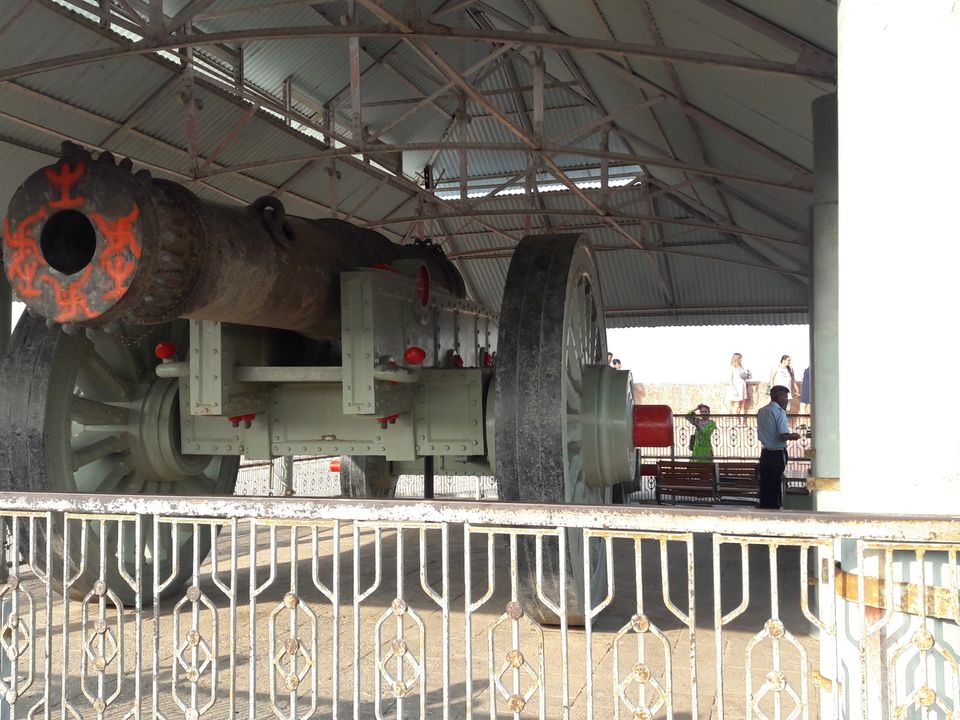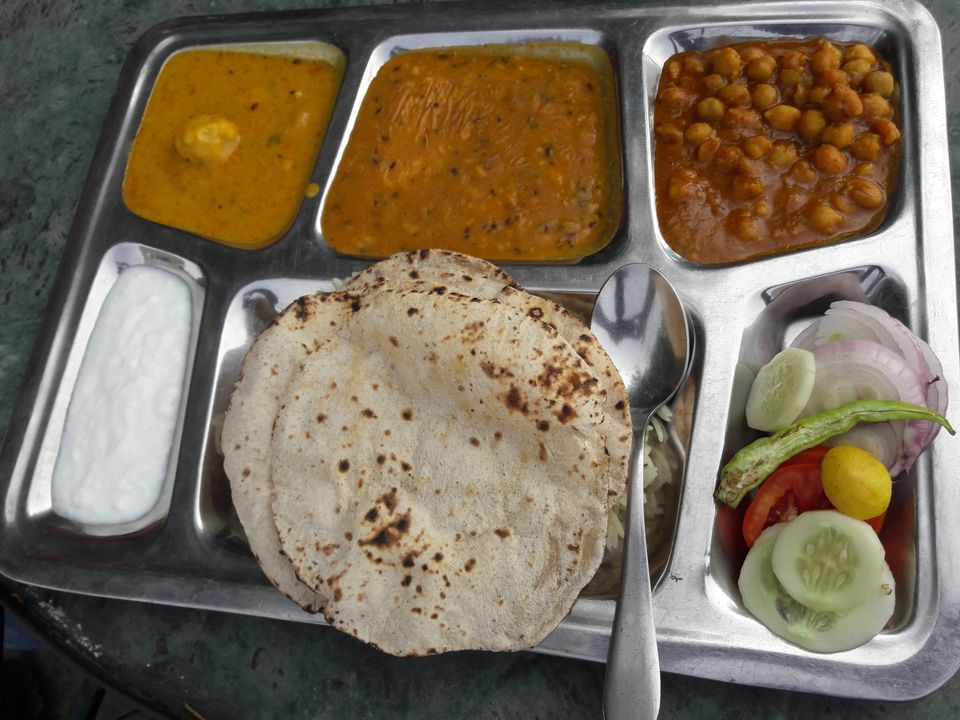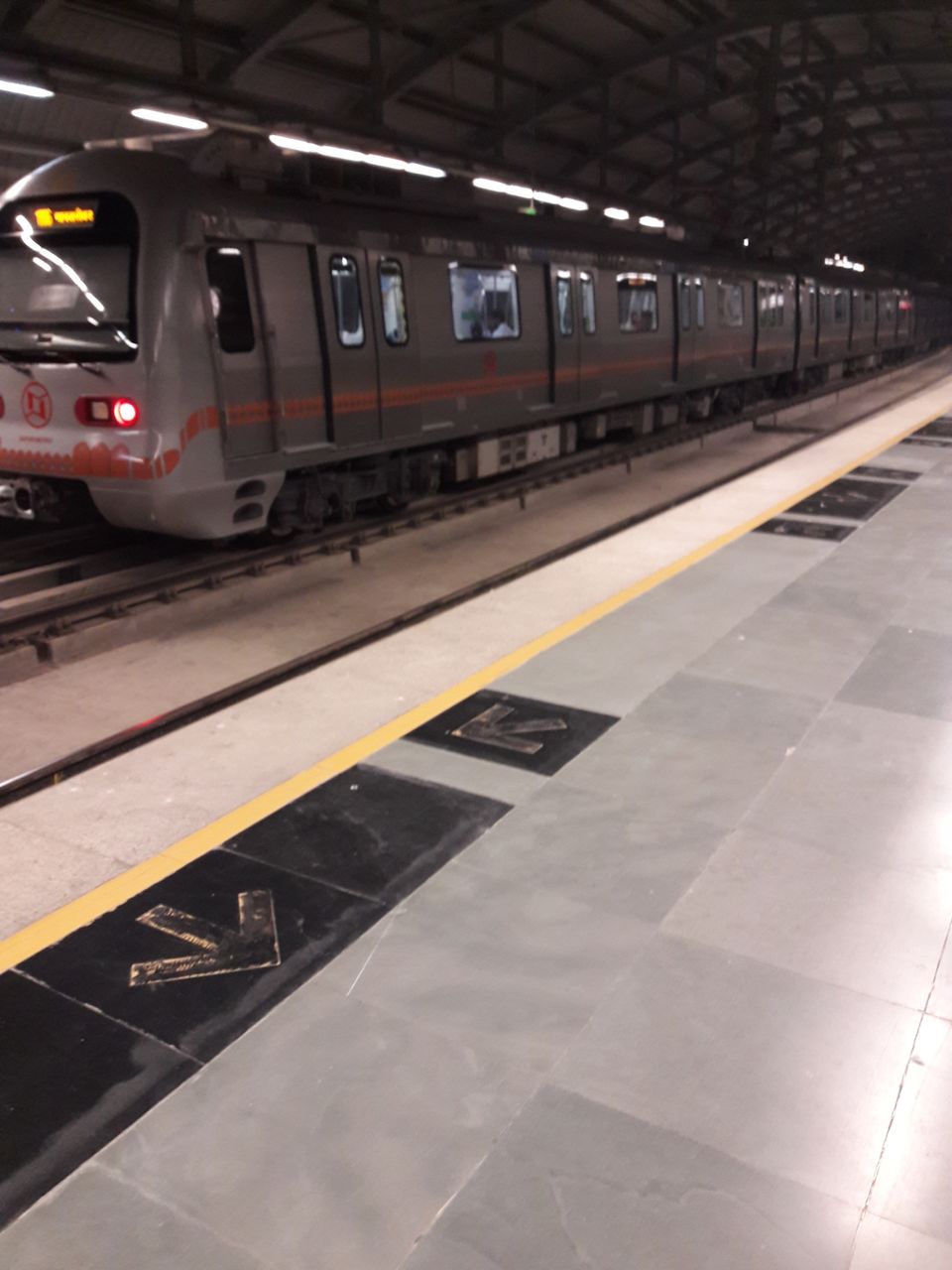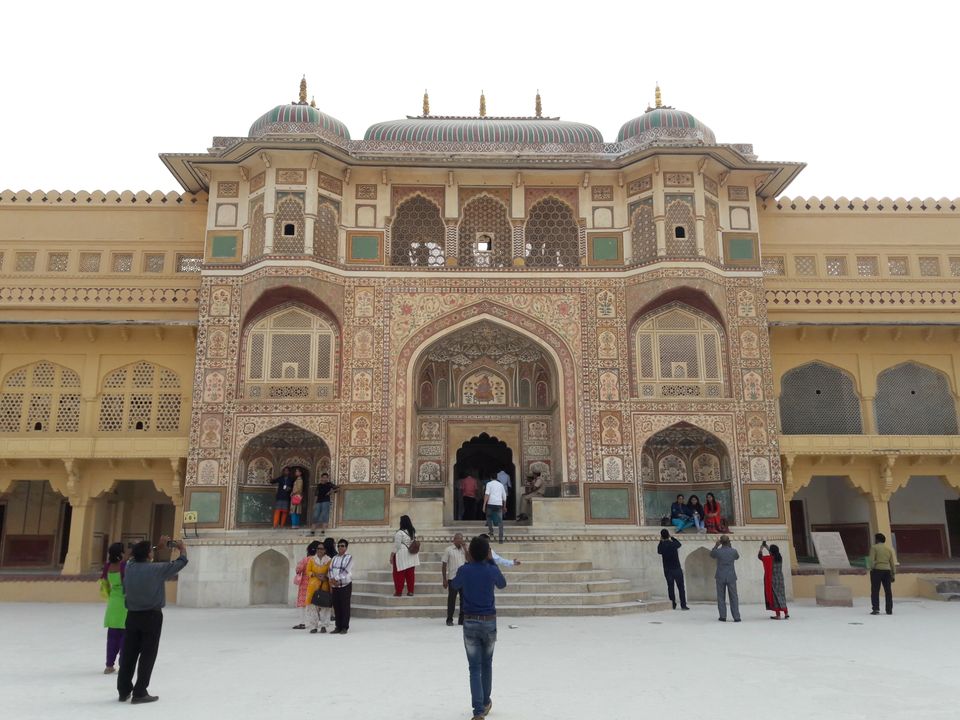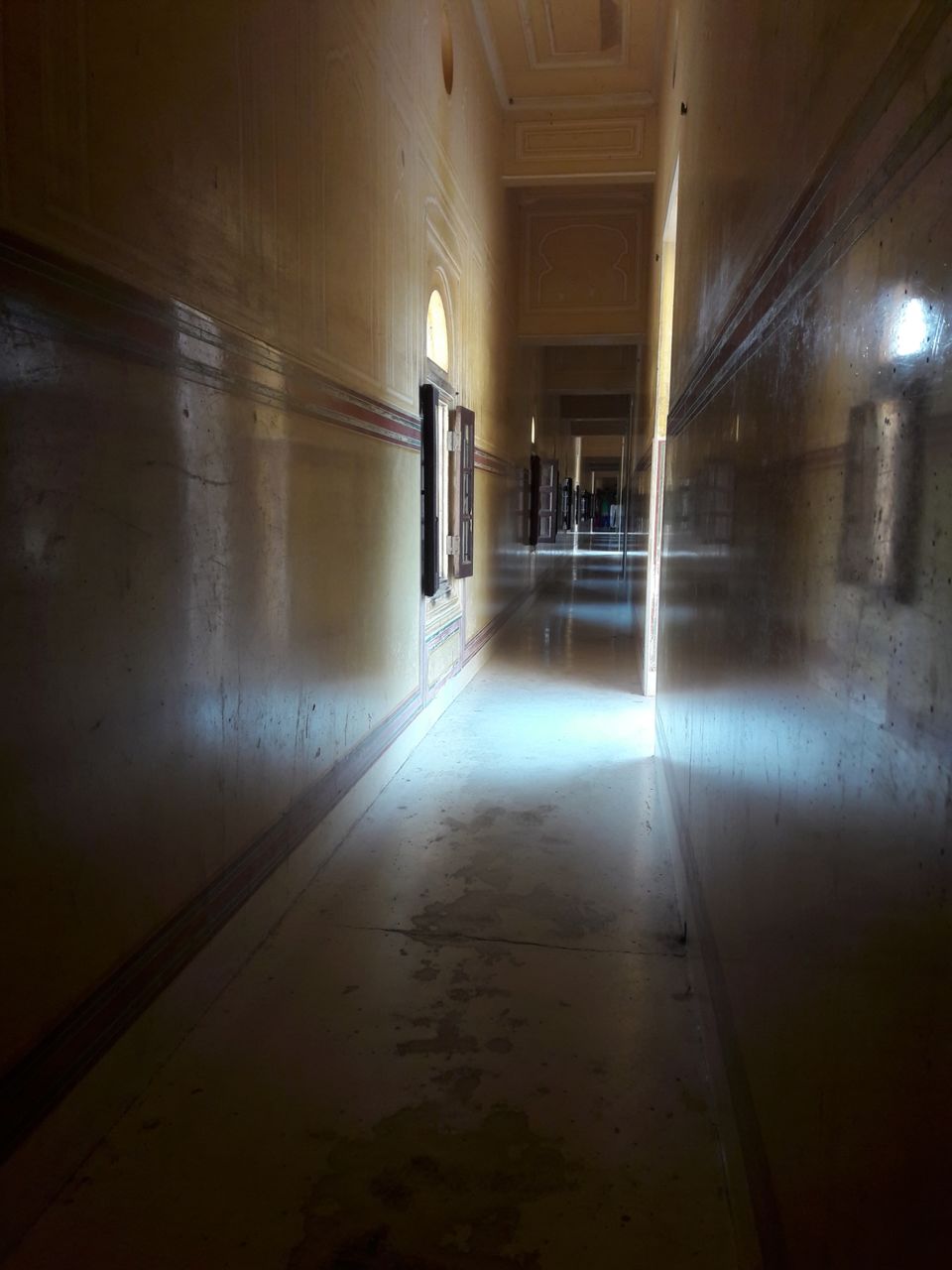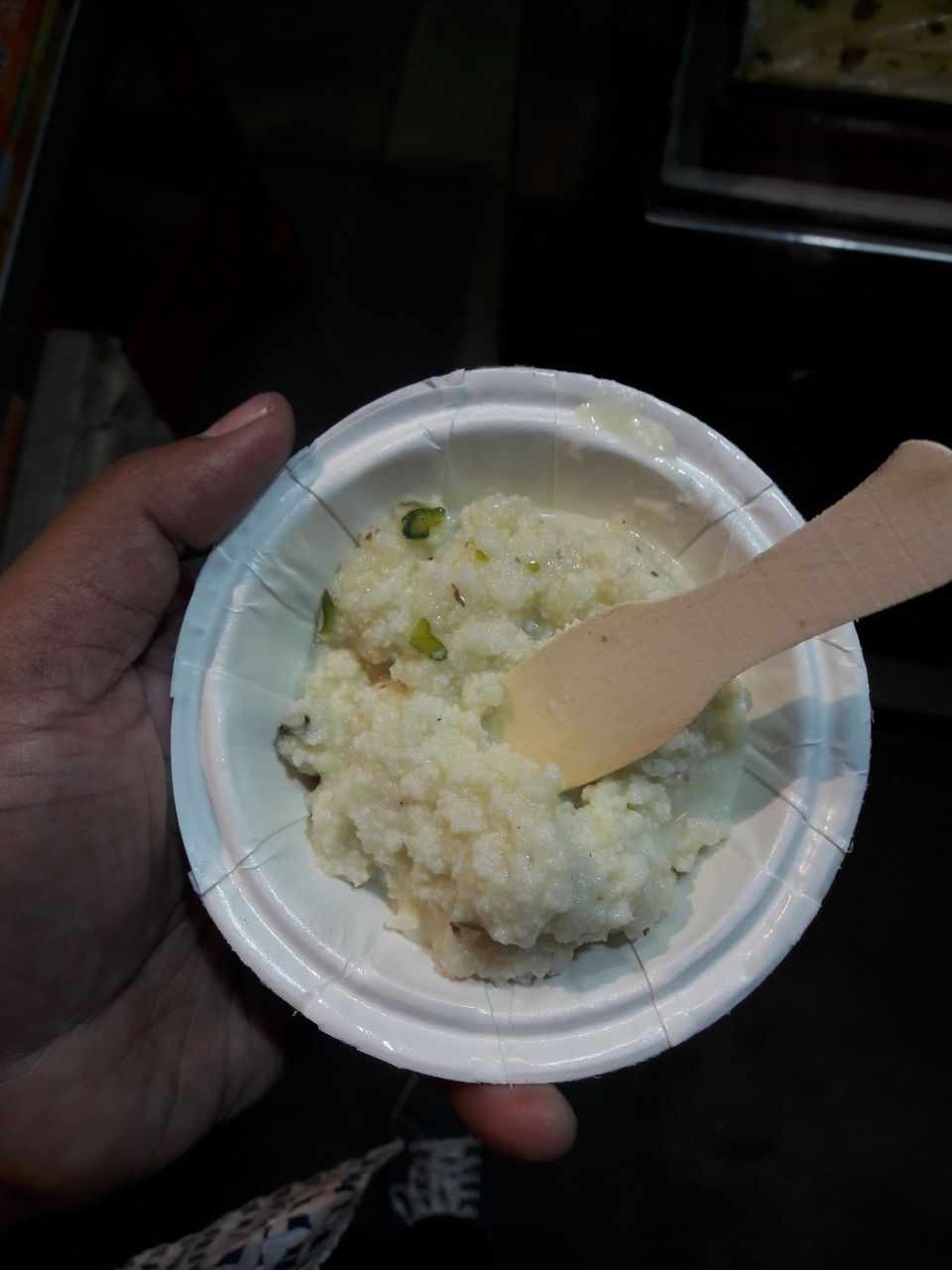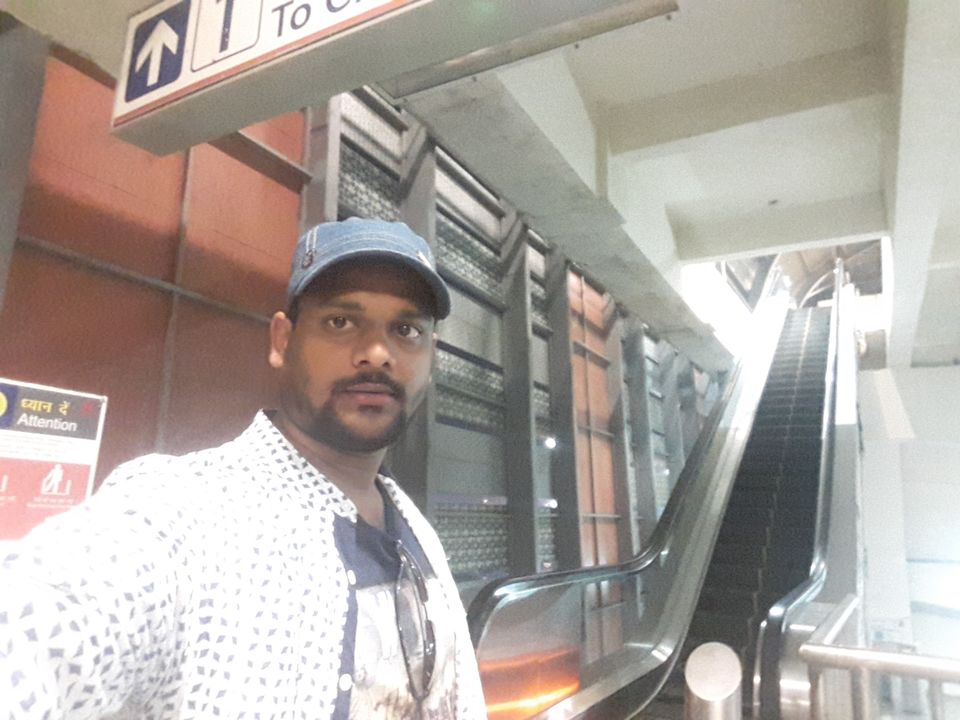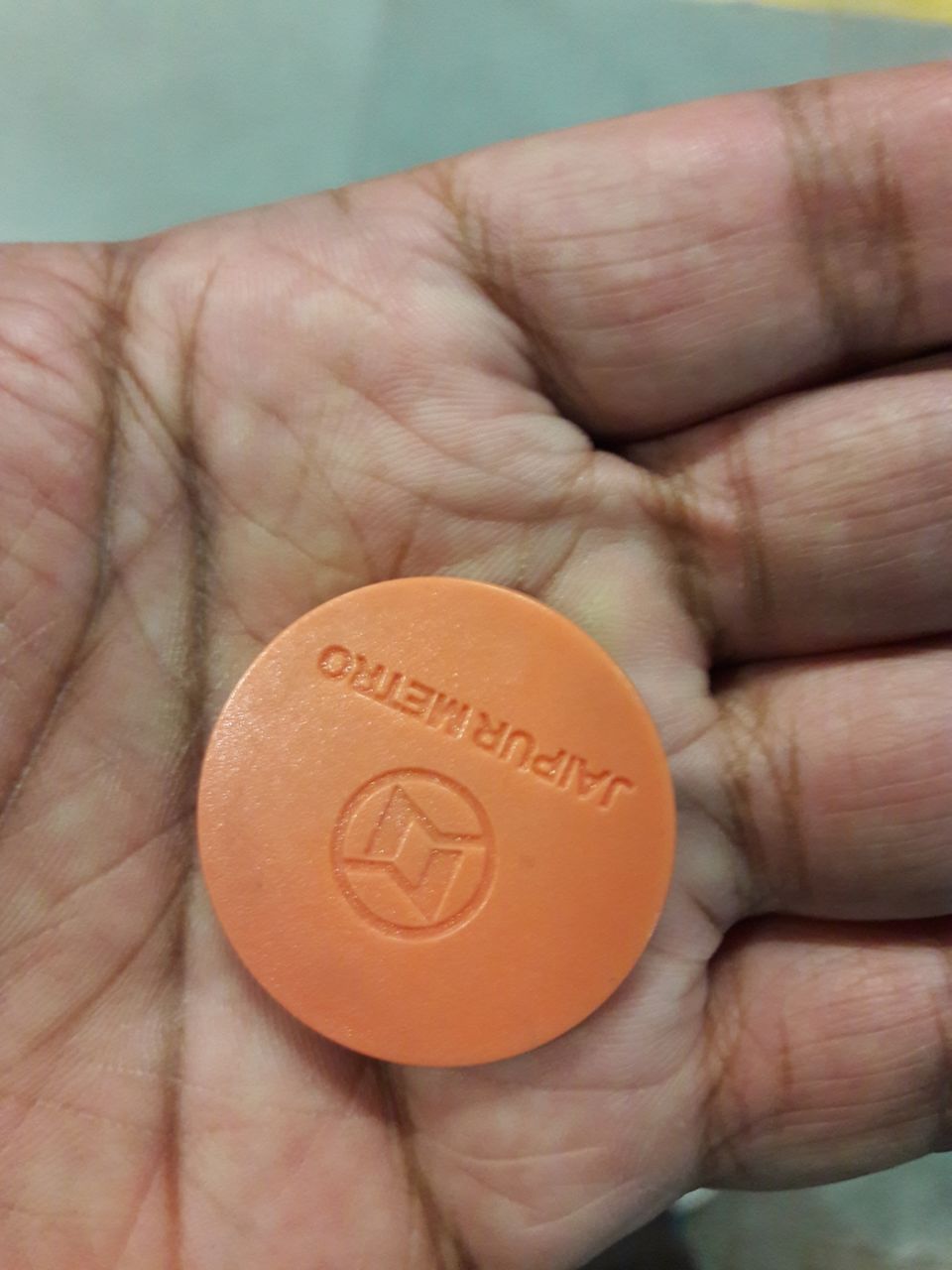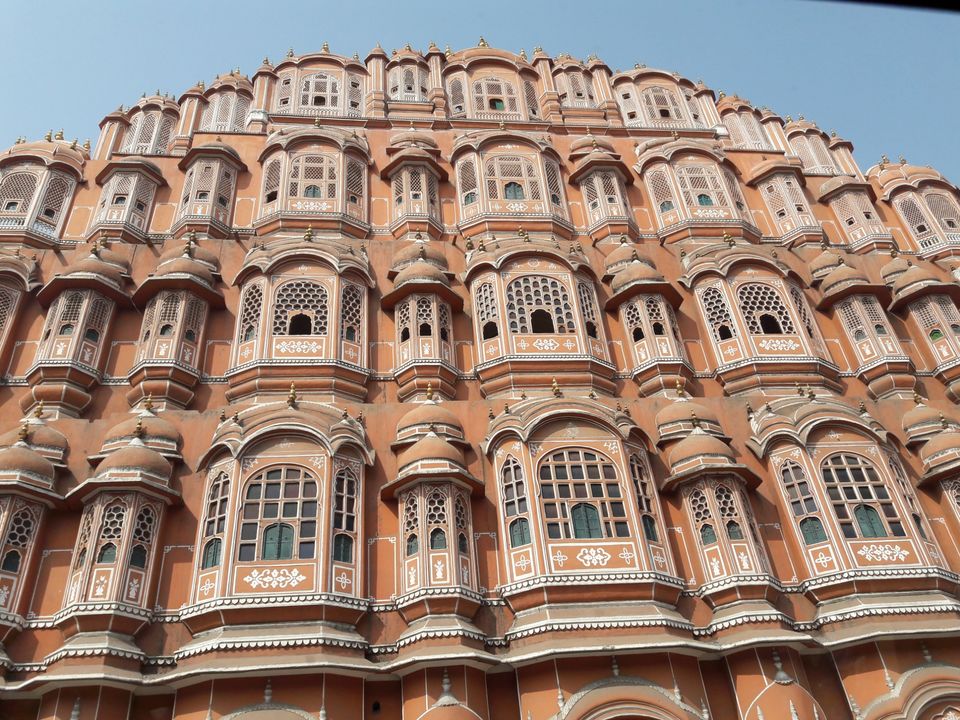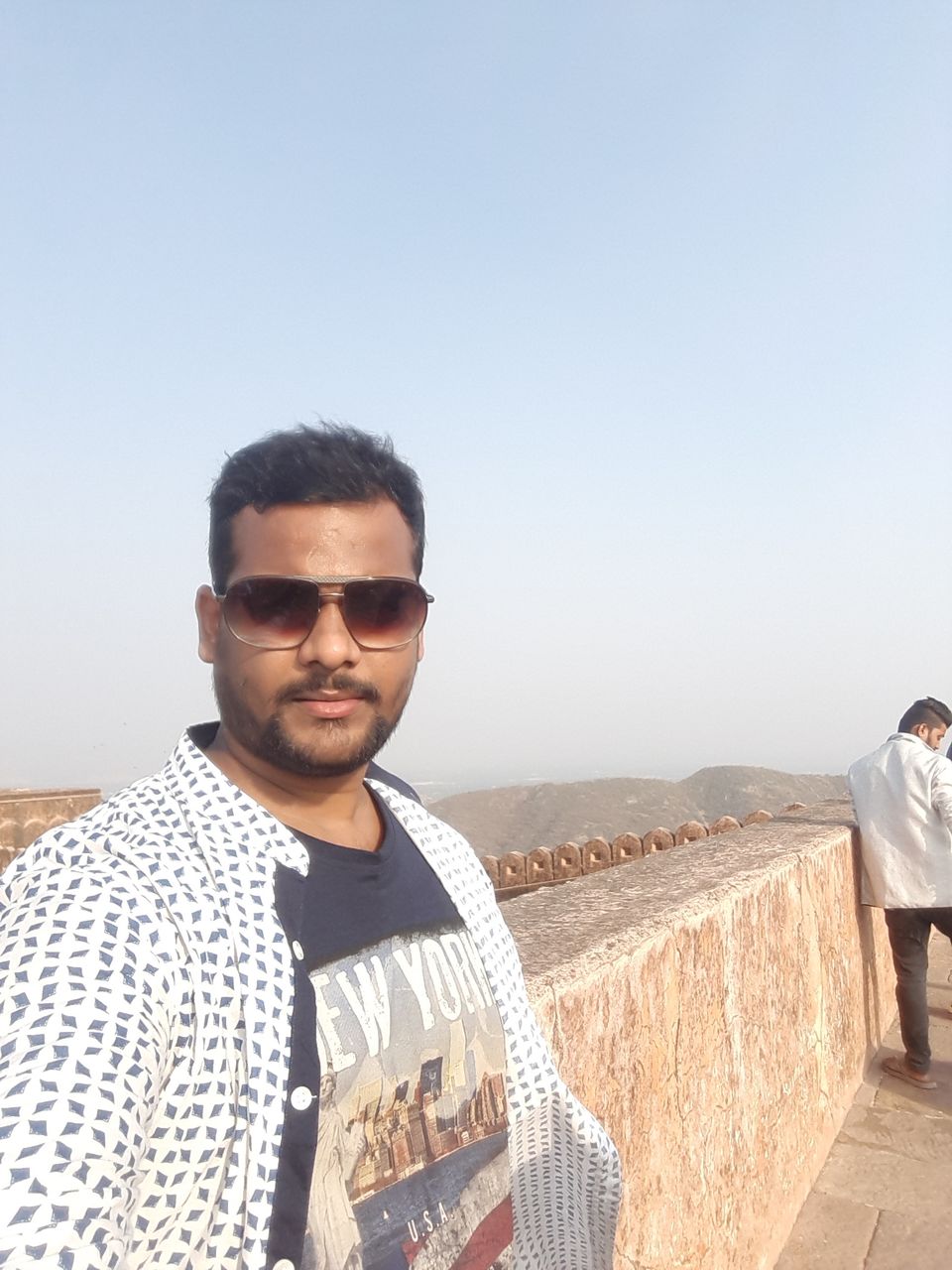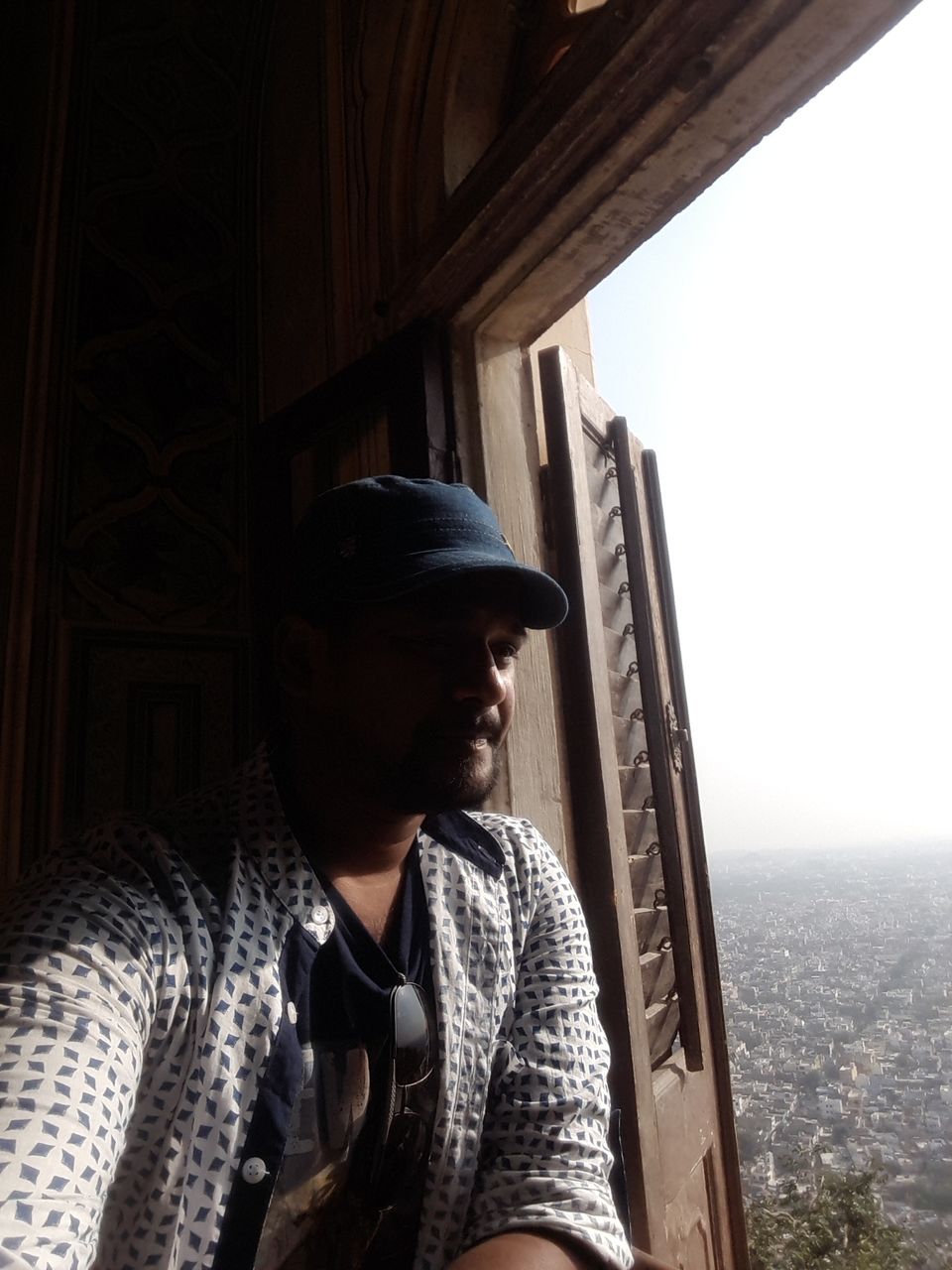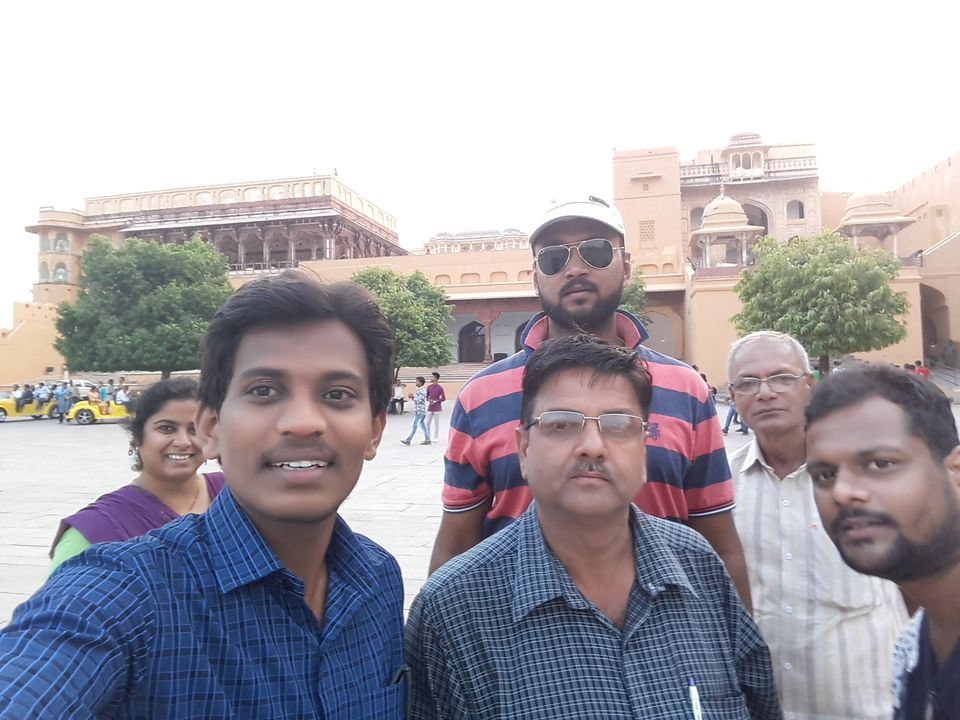 I reached the Jaisalmer fort at 1.30 pm.I checked into Hotel Temple View which was inside the fort area.It cost me only 67 rupees through MMT.The room was good.The owner was very caring.The food was really good.The cook of the hotel restaurant,Johny was a genius,a jolly fellow.He became a good friend and took very good care of me.
I didn't have any plan ready for Jaisalmer.But the owner came up with one.He suggested that I should visit Sam Sand Dunes which would cost me 1000 extra.The camp would be a quieter one.Seemed like a good plan to me.But when I heard that some foreigners would be accompanying me,I got tensed.Would they like me? Would I be enjoying with them?What would happen if they ignore me? Anyways,I agreed to the camp.Their first greeting drove all the doubts and shyness away.They were a fantastic company to have on a trip.There was an Israeli couple and an American girl.We started our journey to the dunes.We visited Kuldhara, an abandoned village on the way.
We reached a quieter part of the dunes and a camp was set.The sunset was beautiful.We had tea with some snacks.The trip manager who called himself Jack Daniel (I didn't ask why) arranged woods for the bonfire.I was excited.It was an evening to remember.The bonfire,the company of these foreigner friends,the whole quiet ambience,the clear sky everything was just perfect.I was waiting for the moon to appear.I deliberately kept Jaisalmer in my plan for the full moon night. At last the moon appeared. It was something else.Might be heaven.We enjoyed every bit of it.We had our dinner after some time. We rested for a while.I was in no mood to move an inch.But I knew next day I had to catch an early morning bus to Abu Road.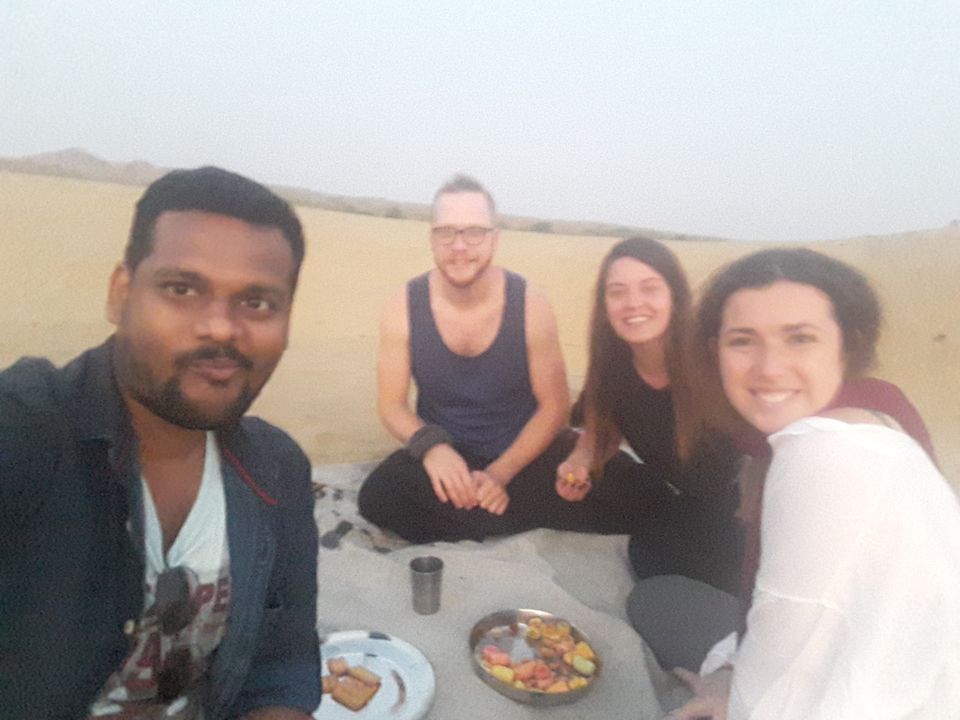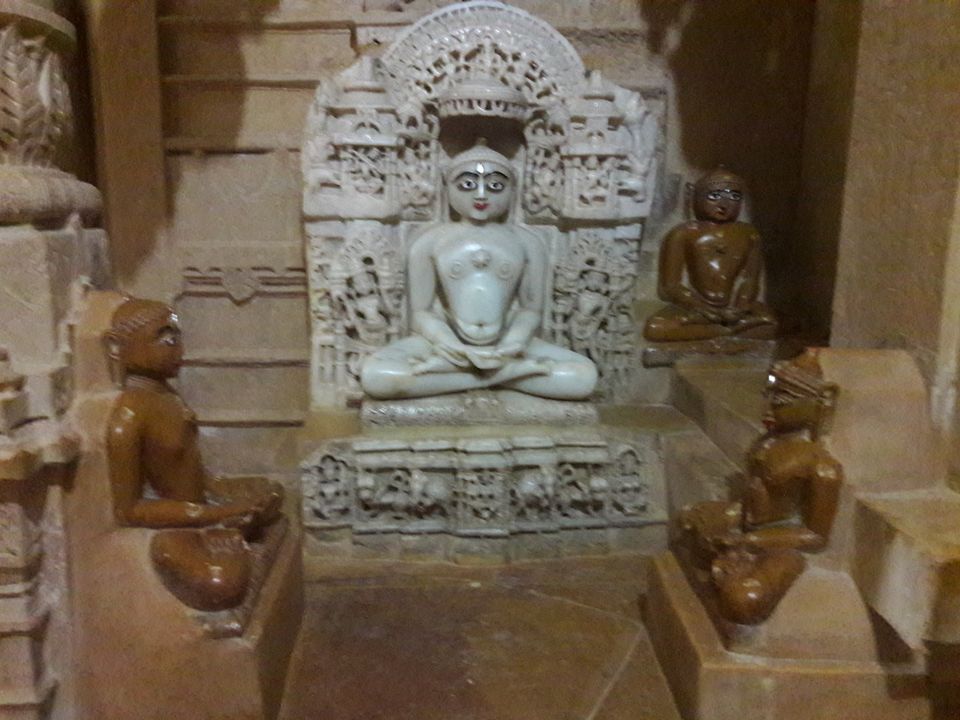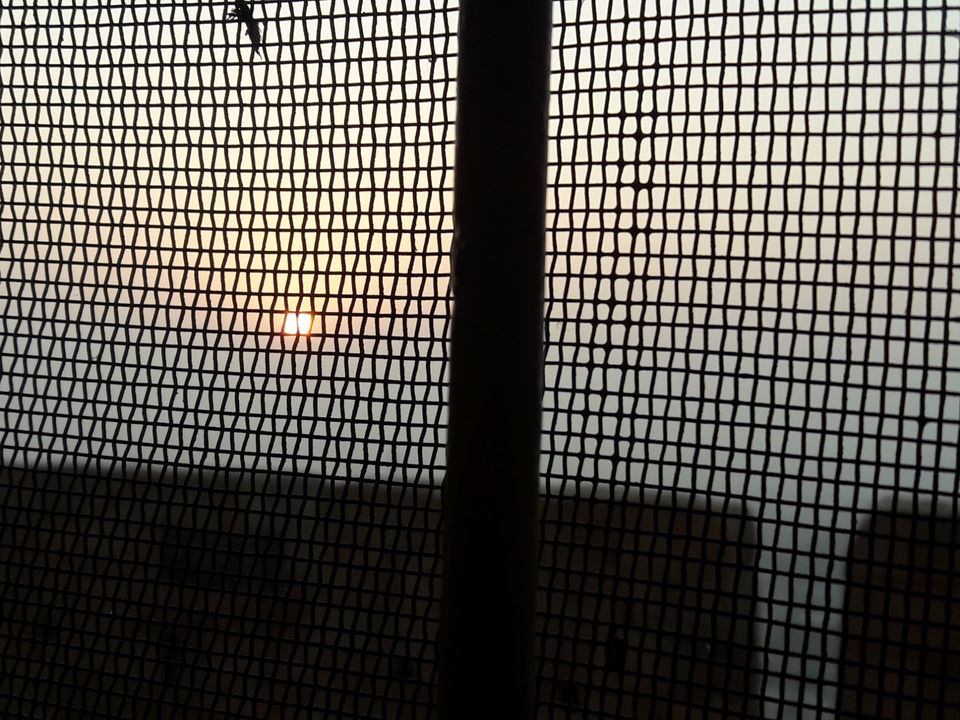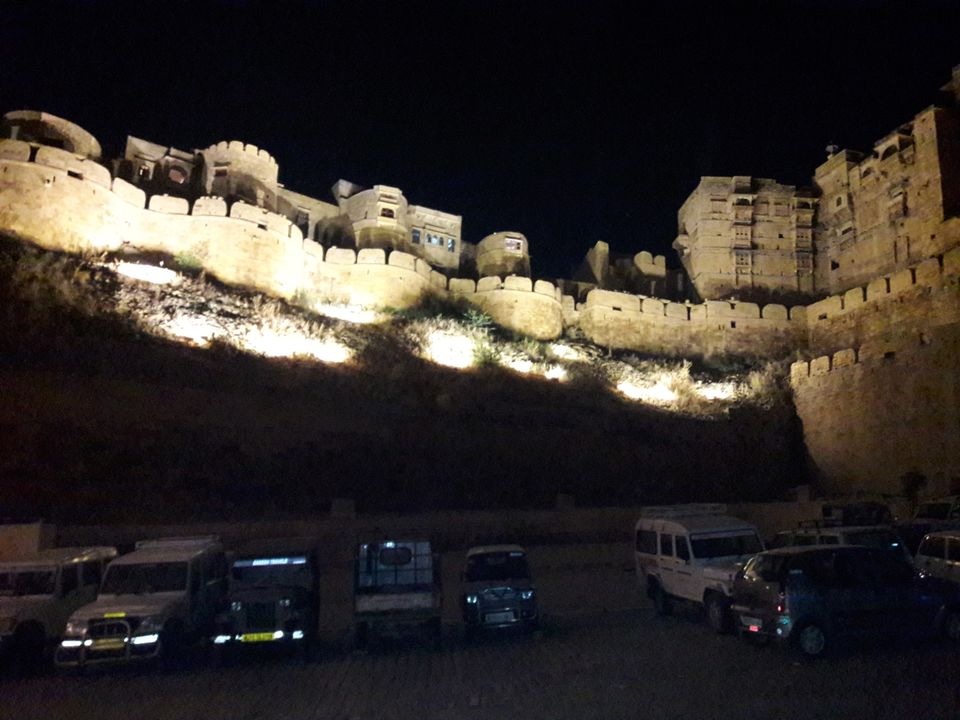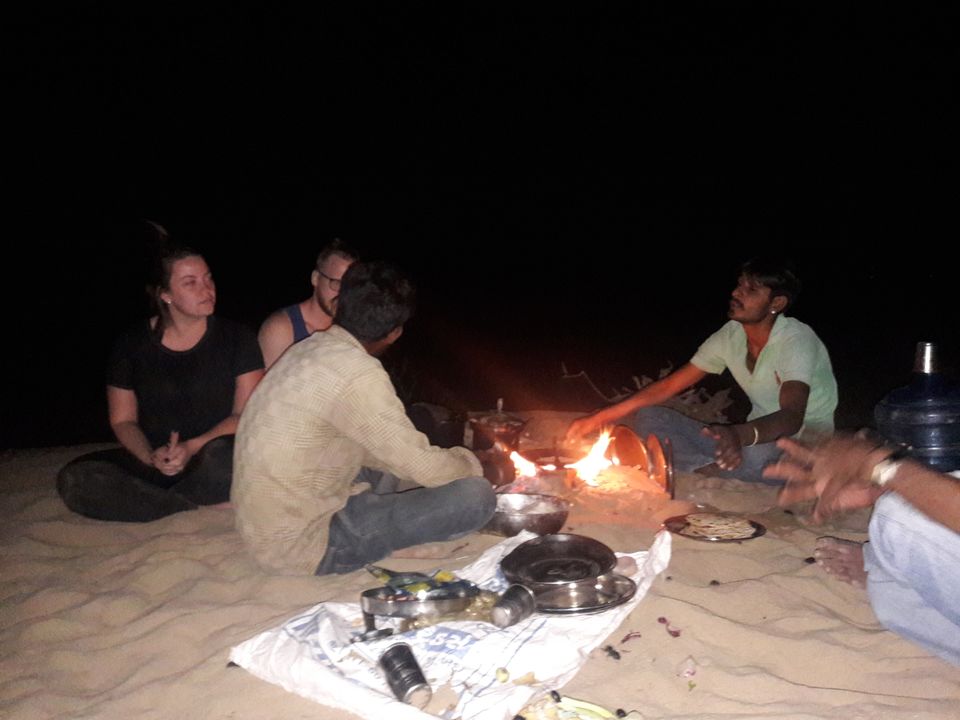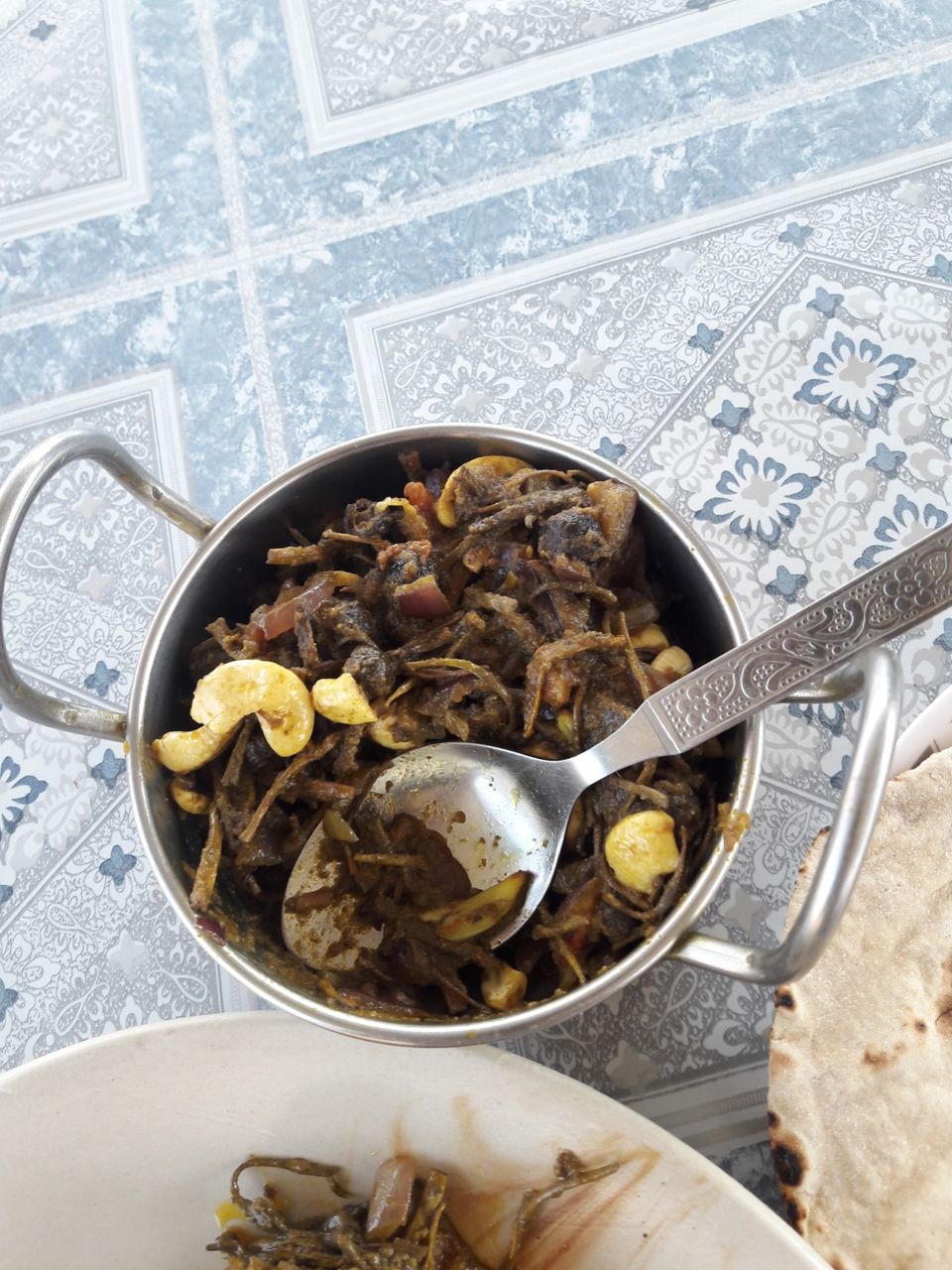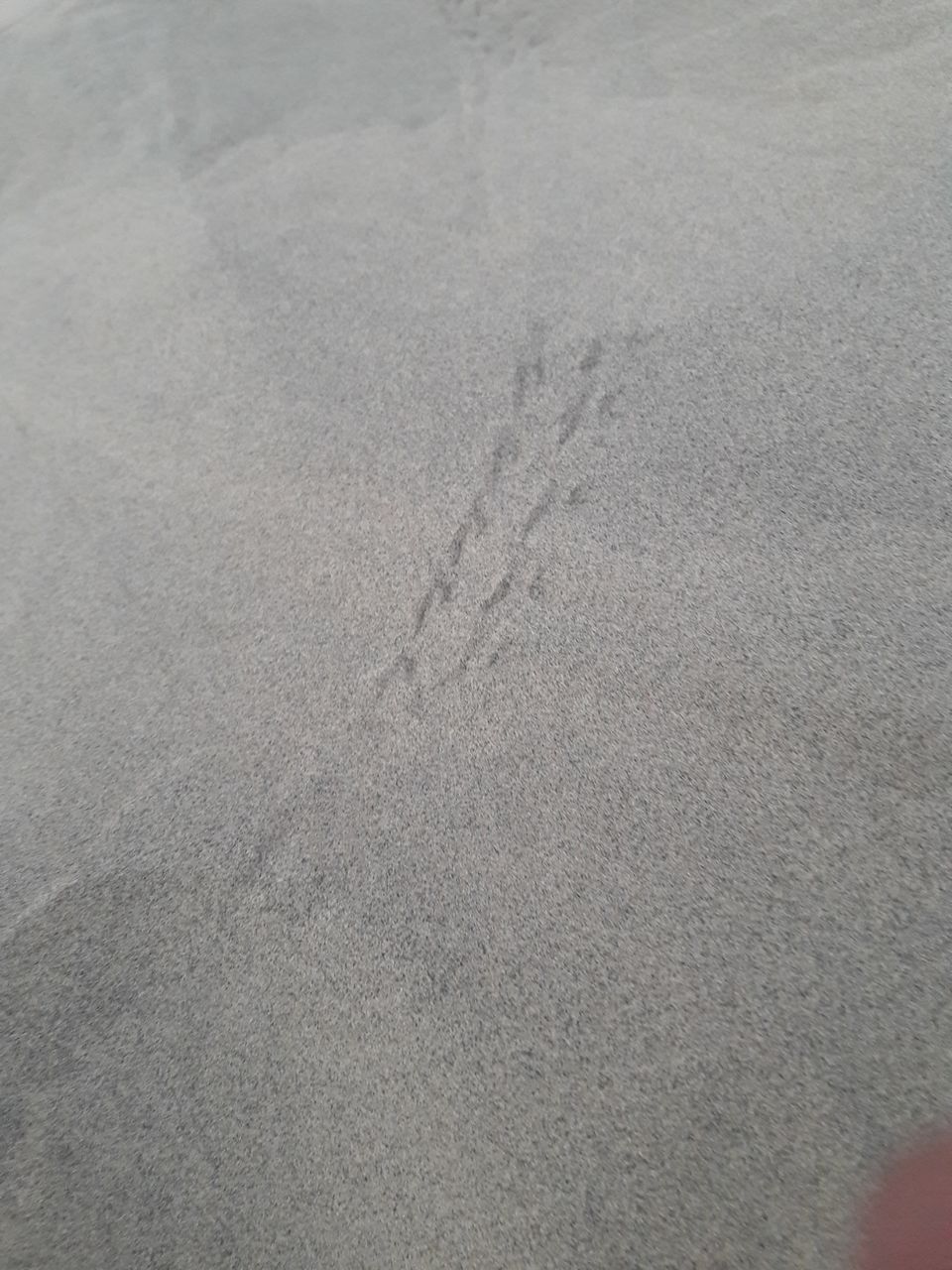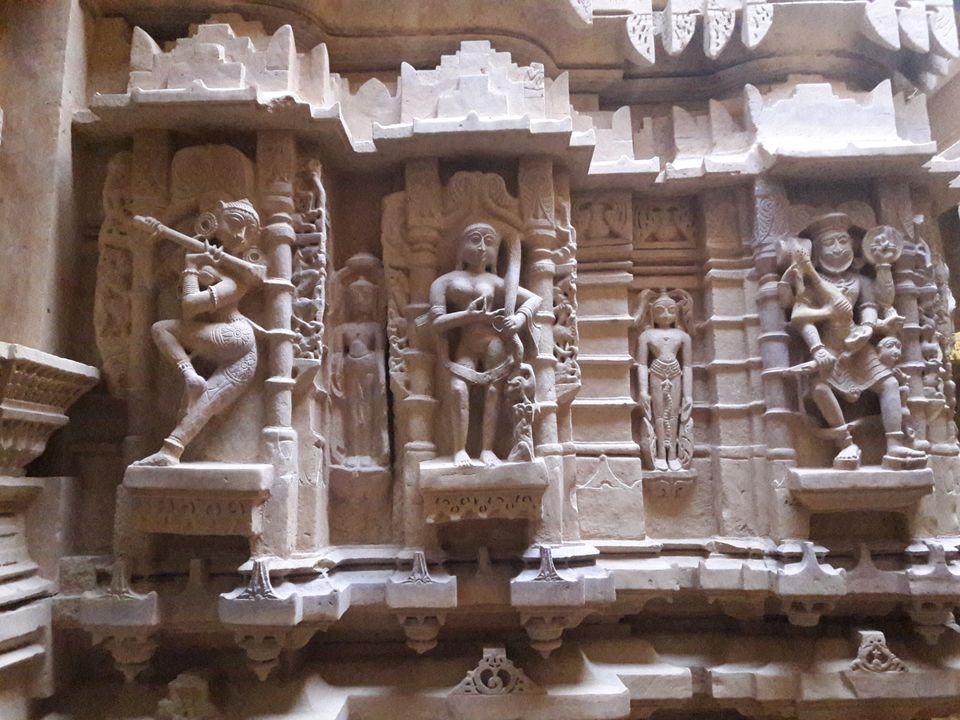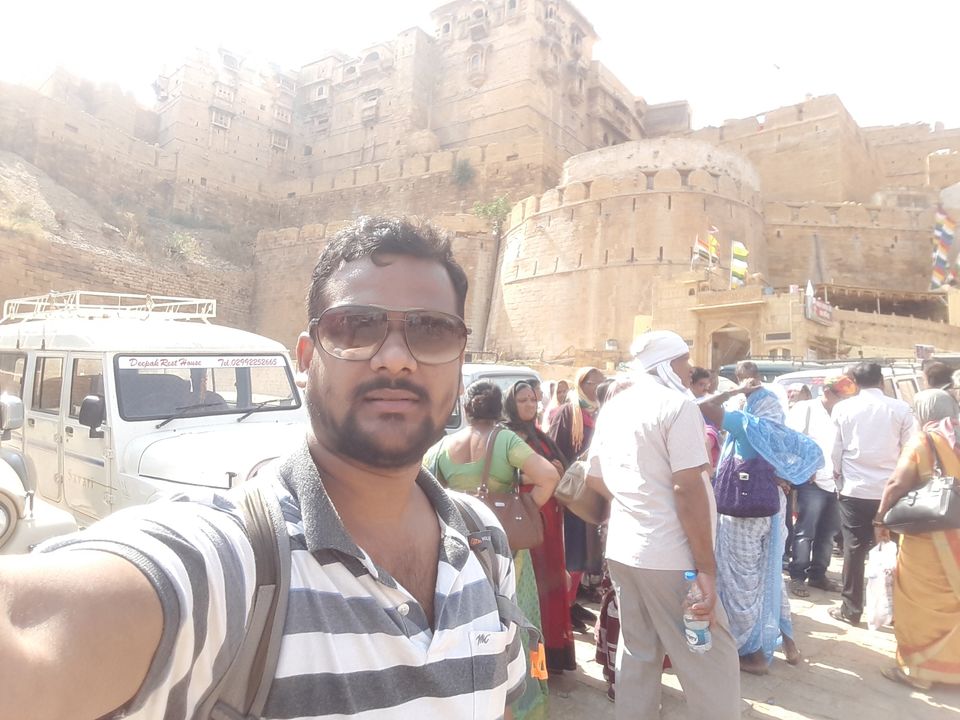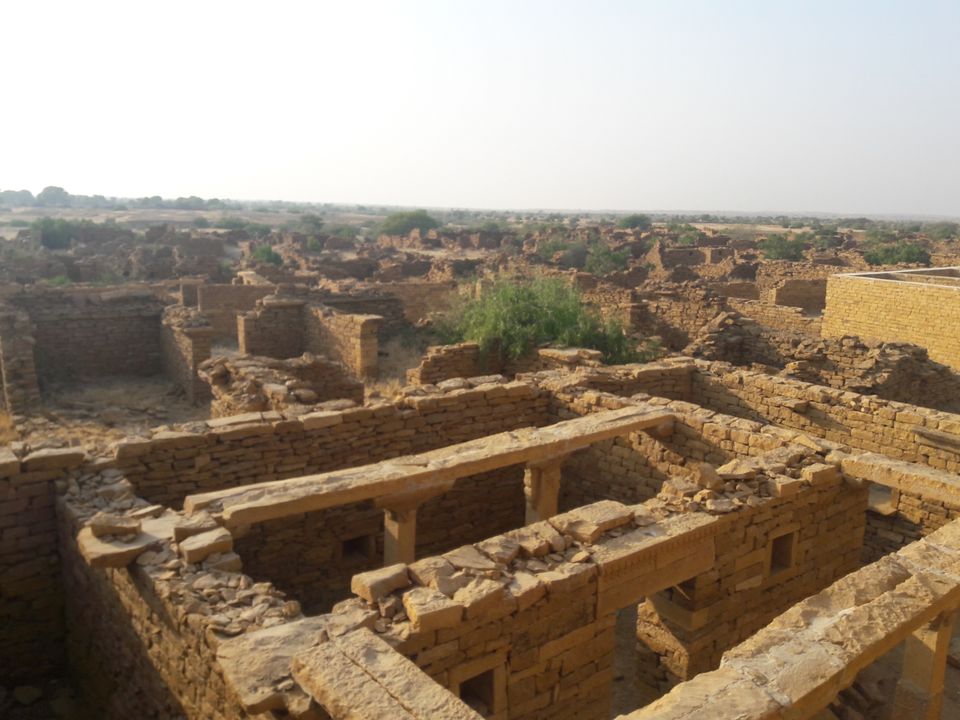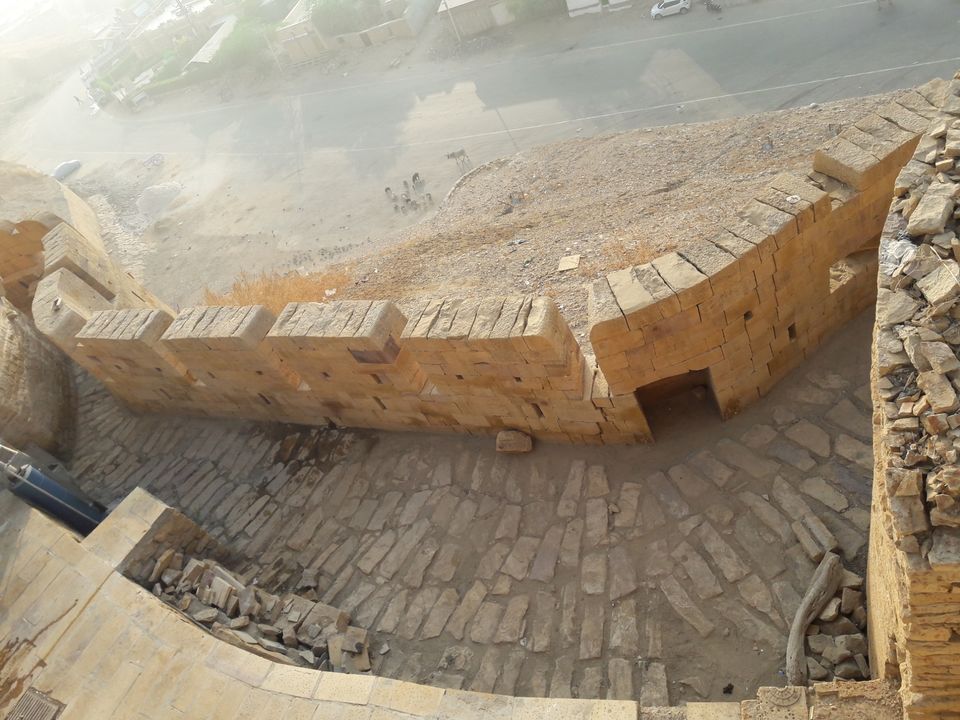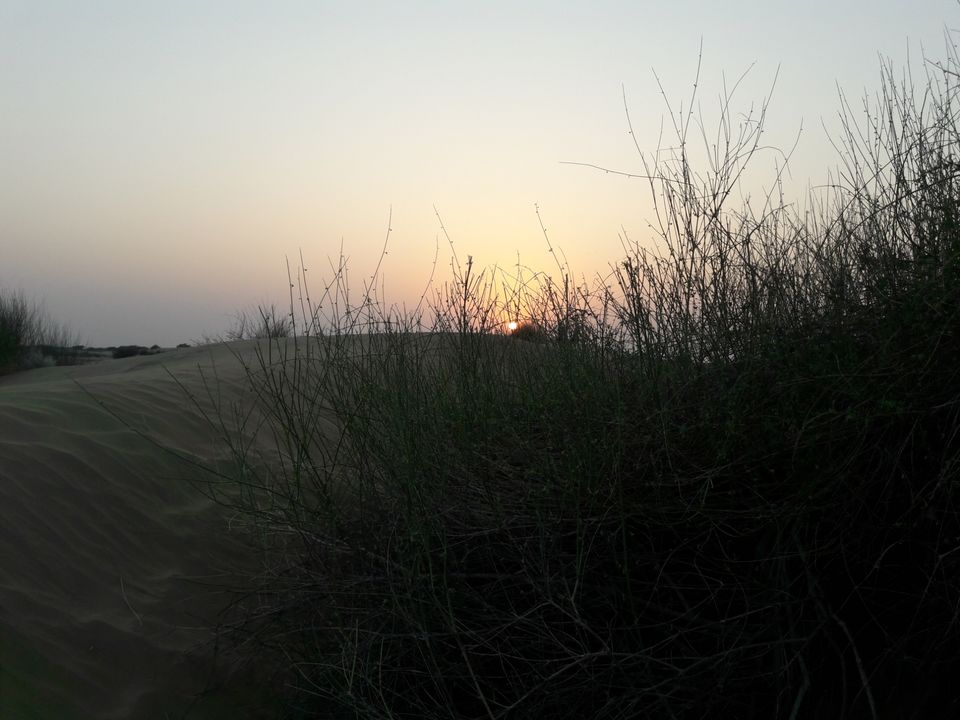 I had an early morning breakfast at the hotel restaurant and checked out of the hotel and reached the bus stop by 8.The bus left the Jaisalmer bus depot around 9 am. It was more than a 500 km bus journey via Barmer and many other villages.In that 9 hour journey I had much of Rajasthani culture,their ethnicity,their language,their food.It was quite a long journey but I did enjoy it.The bus reached their at 8.I checked into the hotel and freshened up. Then I went out to know about the whereabouts of public buses to Mt.Abu which was 30 km from the Abu road.I had my dinner outside.
Next day I took a bus to Mt. Abu.I reached there by 11 am.I booked a jeep for the sight seeing.It cost only 500 due to off season.
I visited Dilwara temple.From the outside it was simple.But inside it was really a masterpiece carved out of pure marble.You will have absolutely no idea from the outside what a beautiful creation of architecture it is until you go inside the temple.I spent about 3 hours there.I was truly mesmerised by it.After visiting few more places like toad rock, some other temples I went to the Nakki lake.It was a big and wonderful lake.I didn't go for boating.I was just chilling there with some snacks and a cup of coffee.Around 4.30 I went to the sunset point. I chose a place and settled down there waiting for the sunset.It was another beautiful experience for me. Quite refreshing.
I reached Abu Road stn. at 7.30 pm.My train was at 8.15.I had my early dinner.
You should have a rabri if you ever visit Abu Road.It is delicious as heaven.One thing about Abu Road is, it is situated at the border of Rajasthan and Gujrat.So here you will find a mixture of Rajasthani and Gujrati cultures.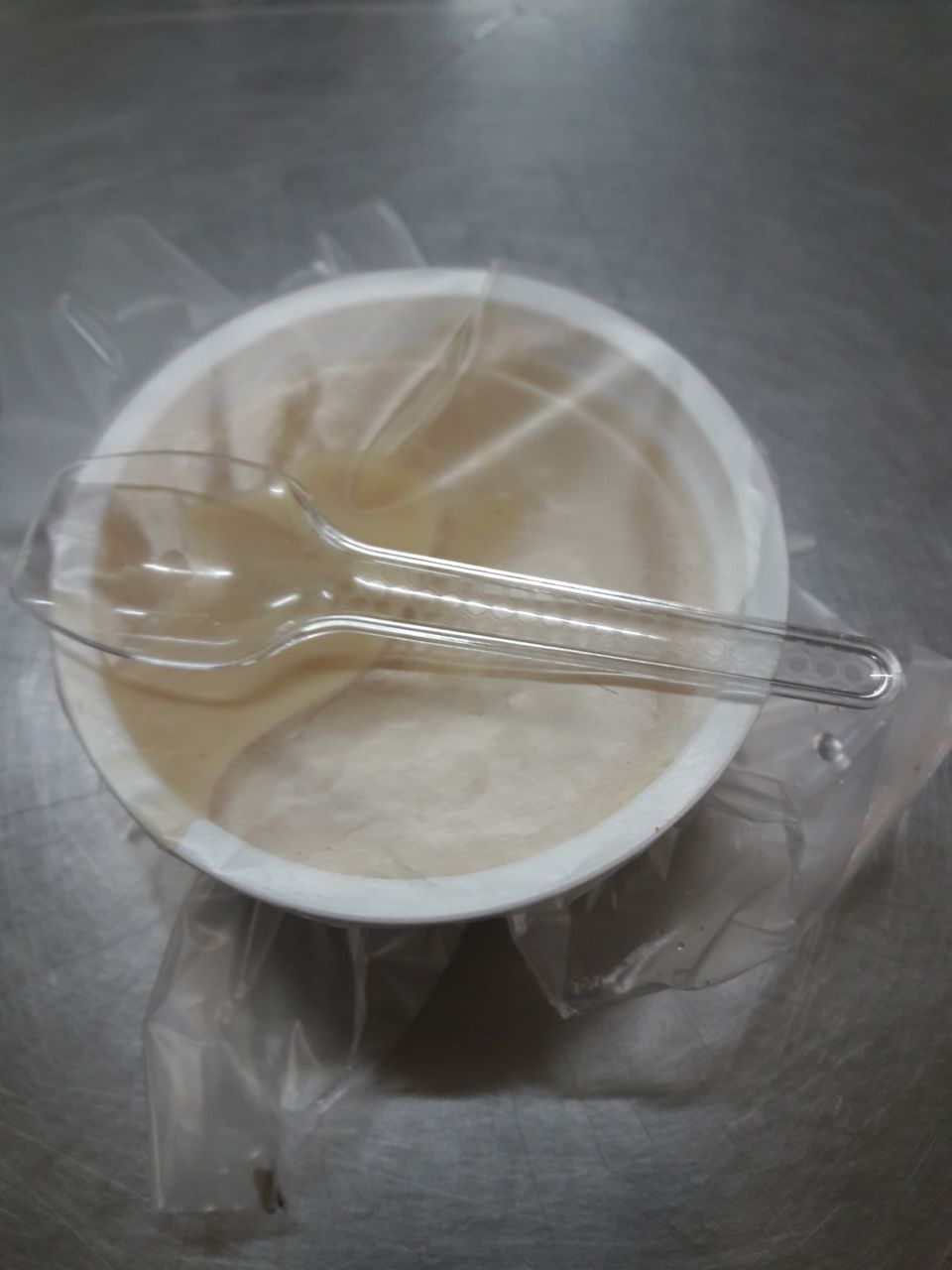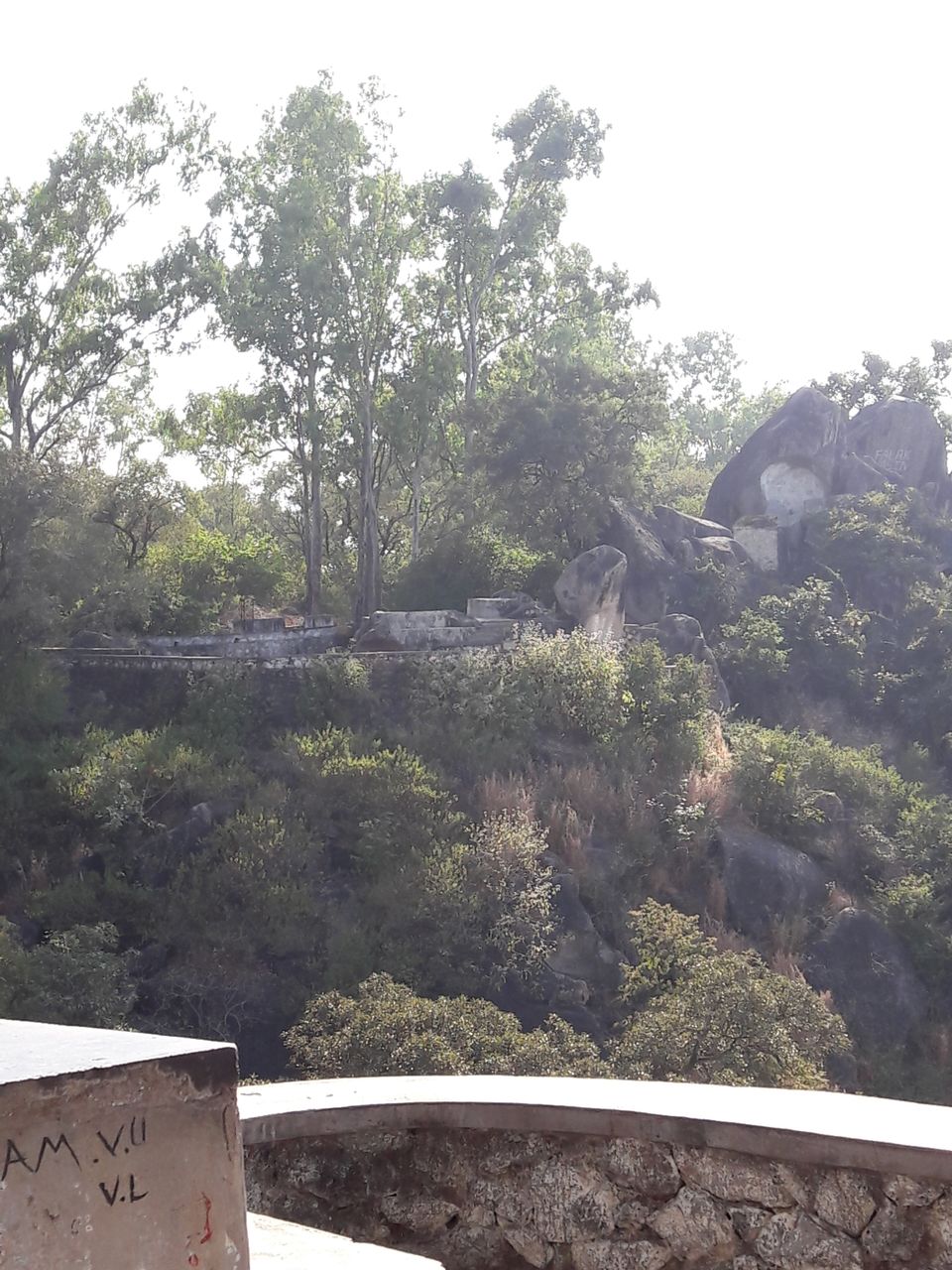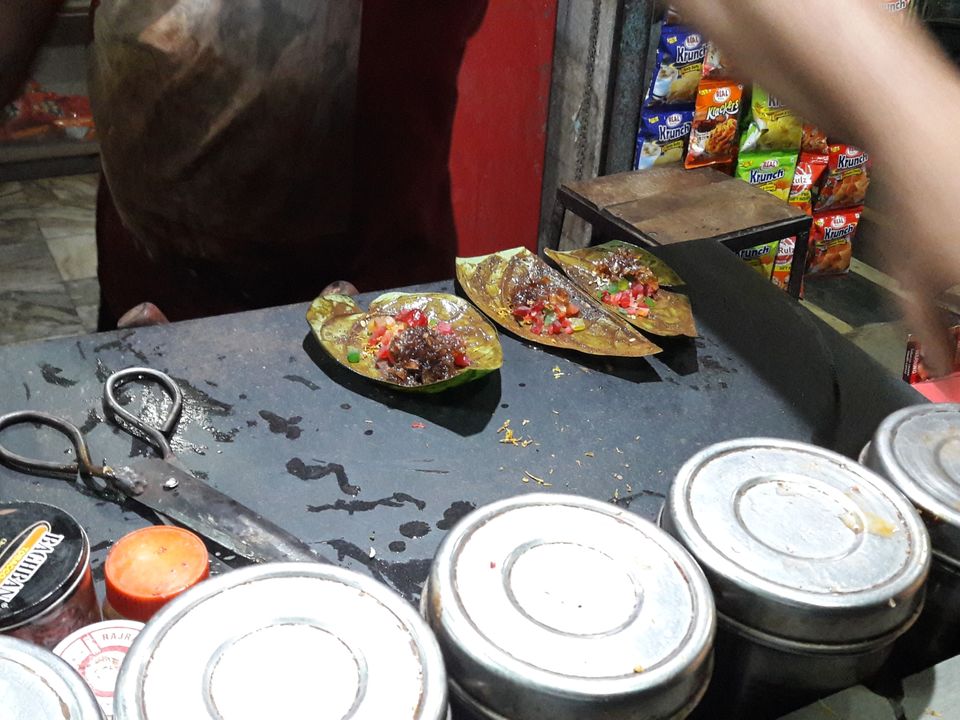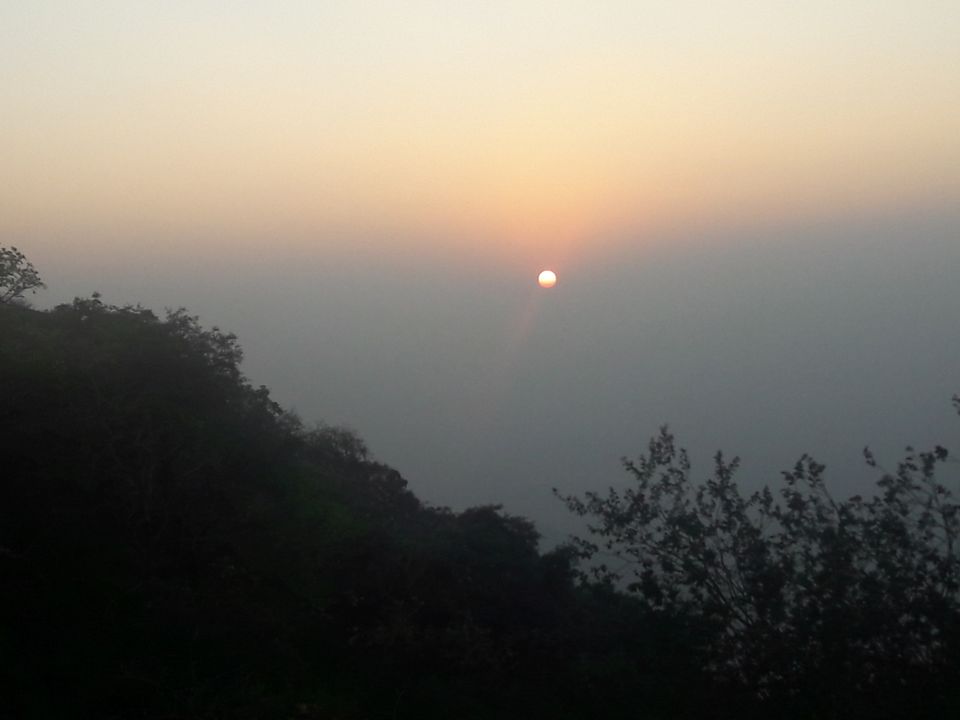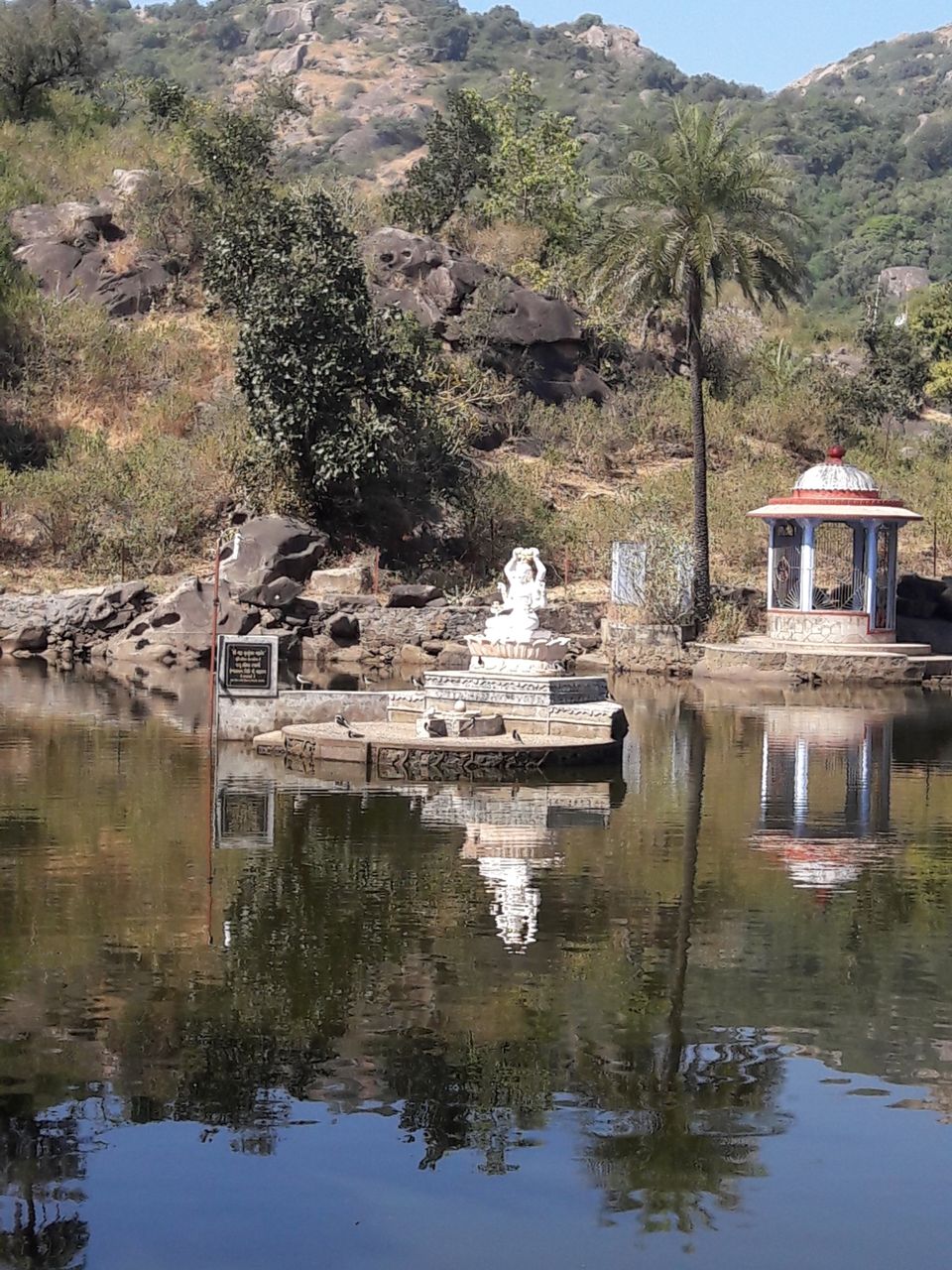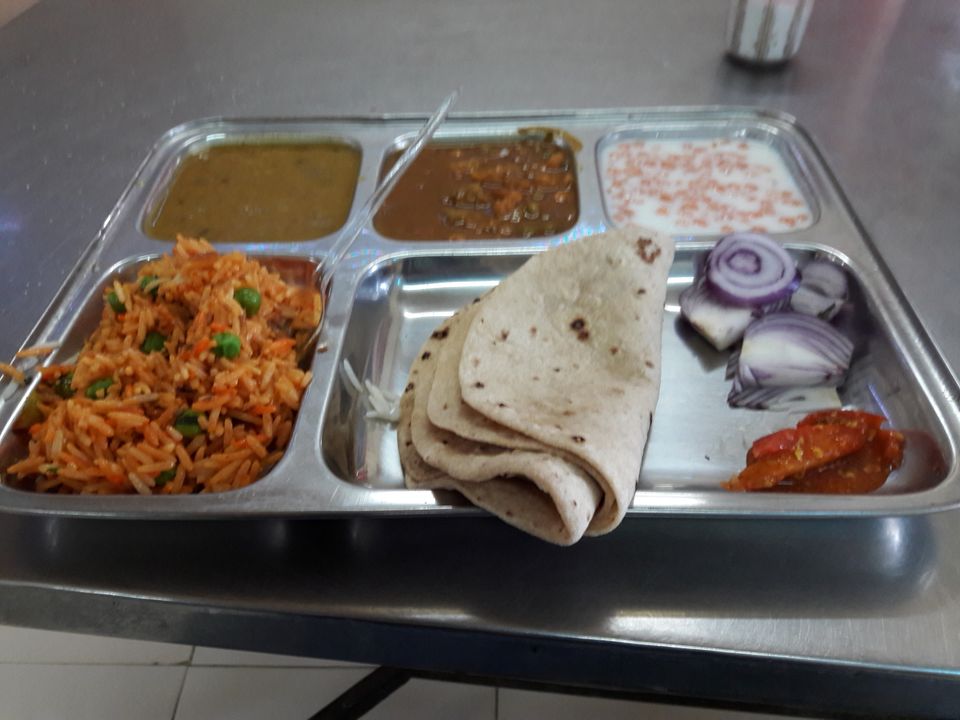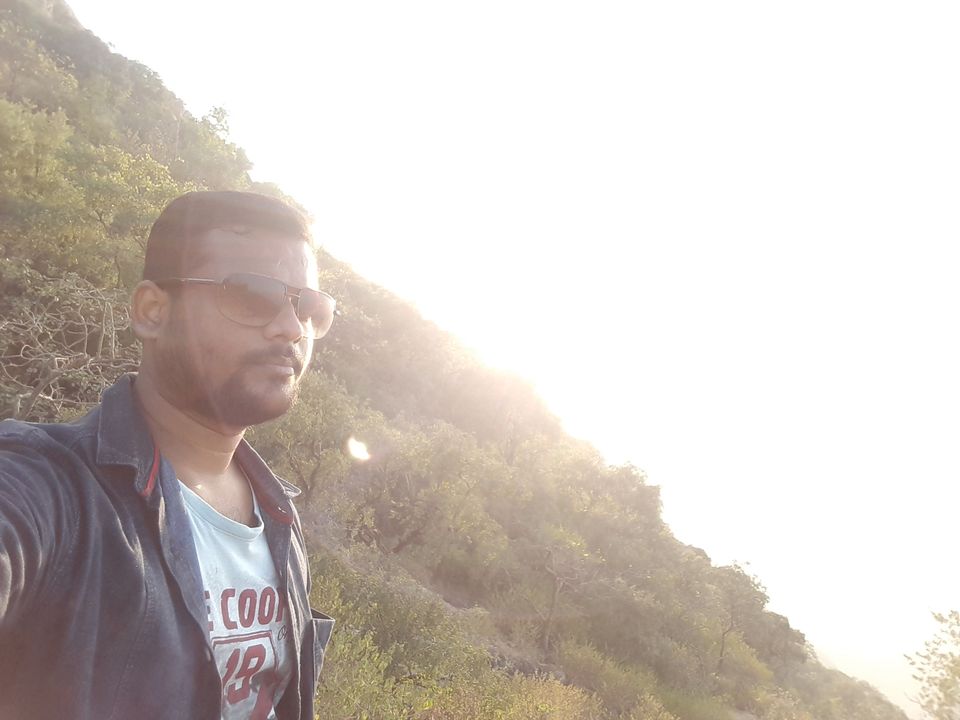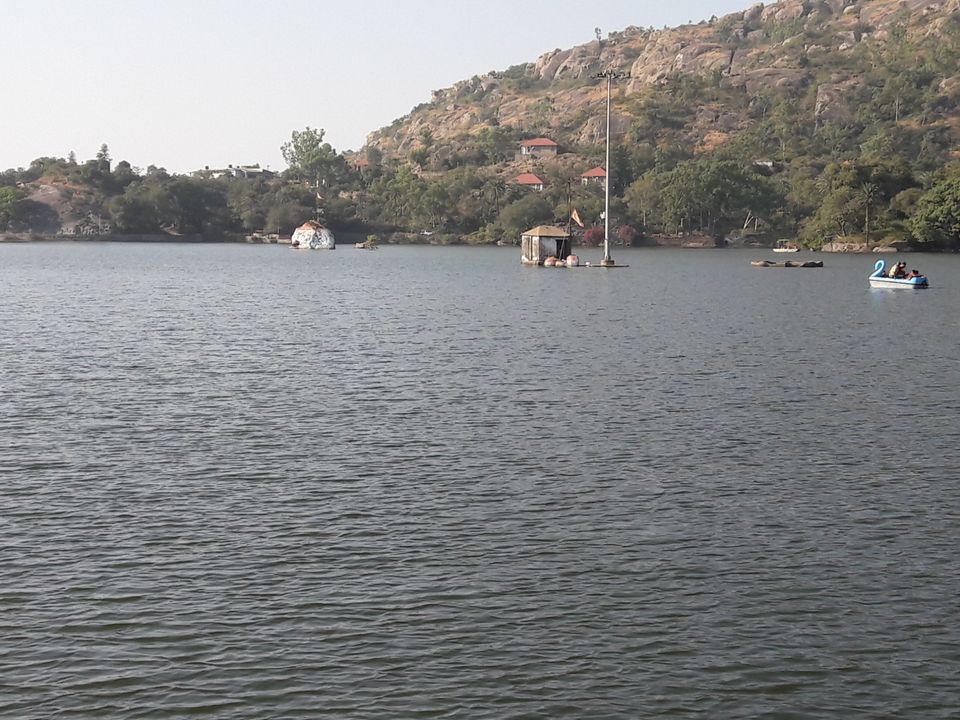 I had to come back to Jodhpur as I had a train back to Howrah from Jodhpur.I had the whole day in hand.So I decided to explore the city on foot.I went out and proceeded towards Mahrangarh fort.It was good to roam through the streets of Blue City via Brahmapuri to the fort. I decided not to enter the fort and go straight to Jaswant Thada which was kept for the later part of the trip.It would have been a great miss if I hadn't come back to Jodhpur.A marvellous creation it was.Chhatris were awesome.I sat under one of them and rested for a while. Then I went to the fort which was a little away.It was time for the sunset.Again it was awesome to enjoy the sunset from the fort.Then I went to Sardar market.Had some refreshments,some famous local snacks with Makhaniya Lassi.Anyways, I had a Royal thaali of Dal Bati Churma as dinner.It was an interesting meal.One should visit Janata Sweets during his visit to Jodhpur.
The train was on time. I was upset that I had reached the final day of the trip.All I can say that I have discovered myself as a solo traveller on that trip.So it would remain the most special one.