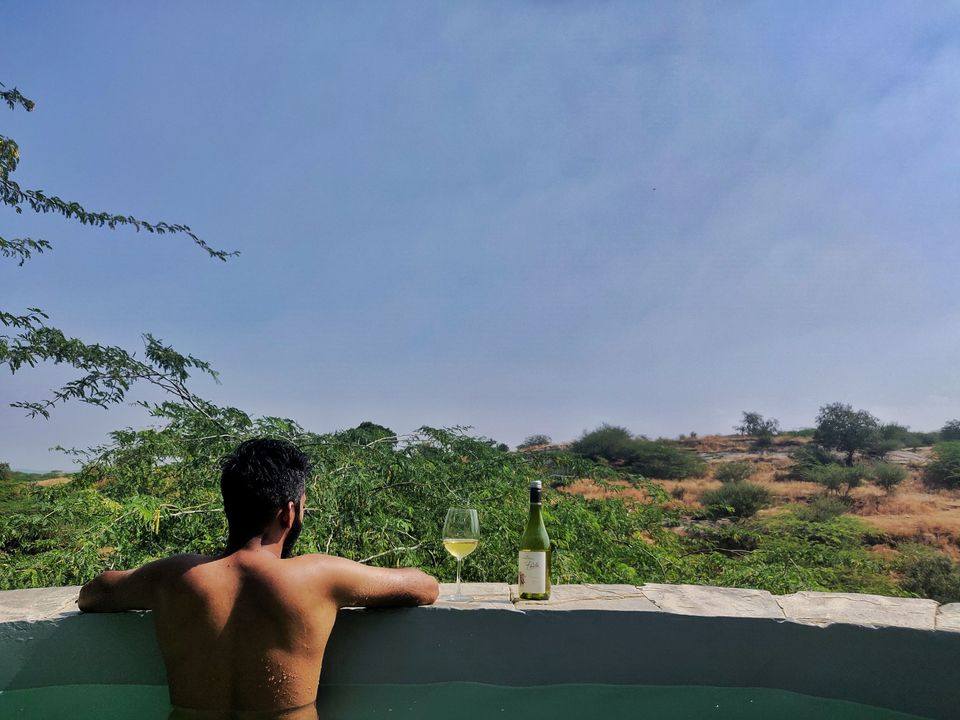 Started from Jaipur in Rajputana Cabs (Rs.9/km ) at 1:00pm and we reached there around 5:30pm. They welcomed us with their local drinks but we missed sunset because of hazziness in clouds. Then we headed for our cottage. Our cottage (12 no.) was on highest point of the area so that we could enjoy beauty of the place. We had private pool outside our cottage, we enjoyed their, took shower and got ready for the music eve and dinner organized at Janana Mahal specially for us. Then their manager tried so hard to show us constellations and moon but low clouds density was high and sky wasn't that much clear, but still he showed us some constellations. Then we took a view of the area from the roof top of Janana Mahal and then headed back for our cottage.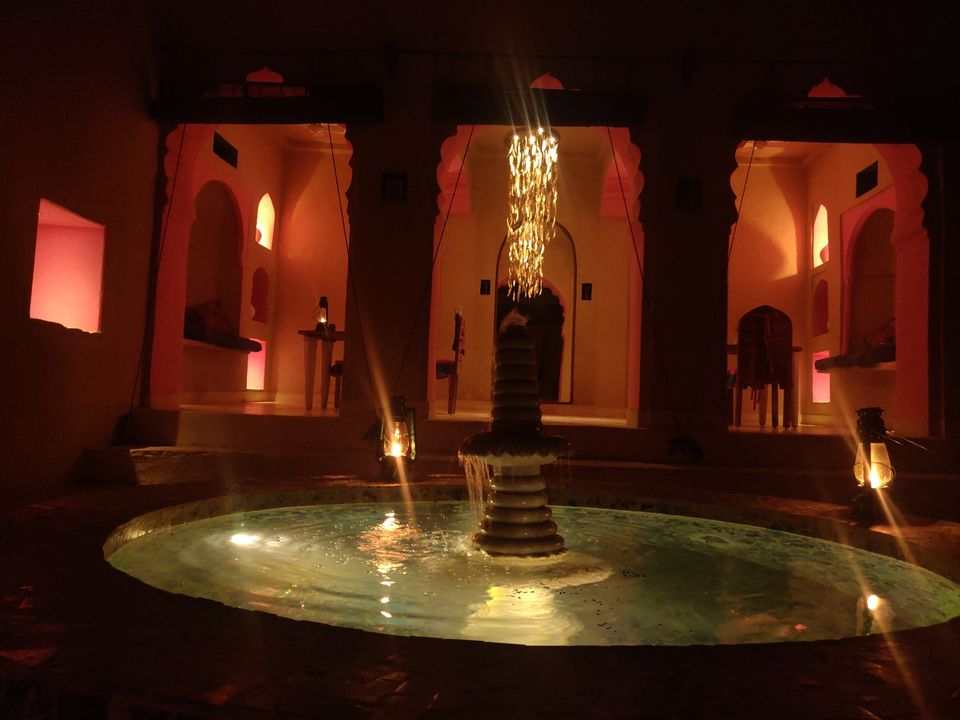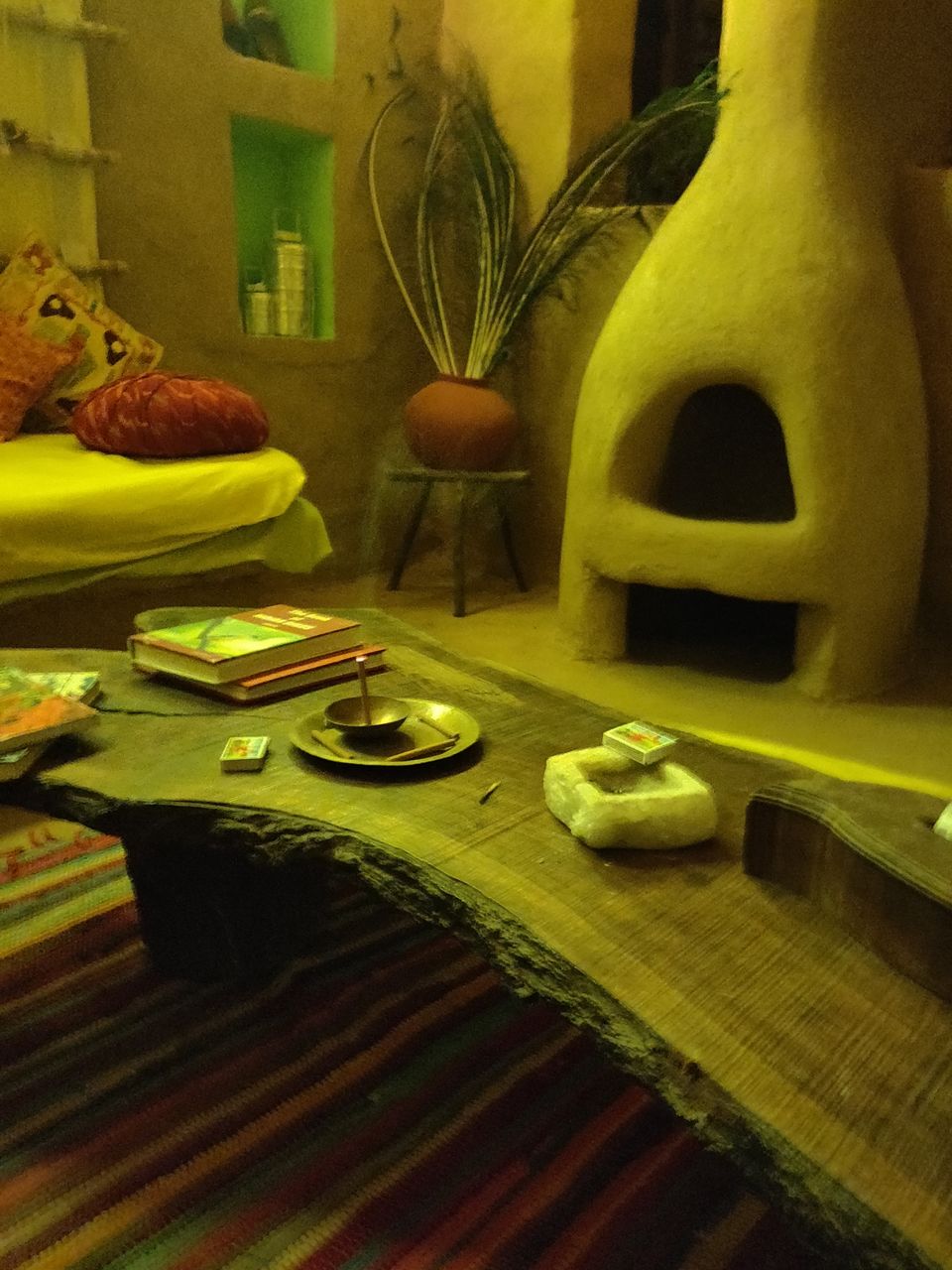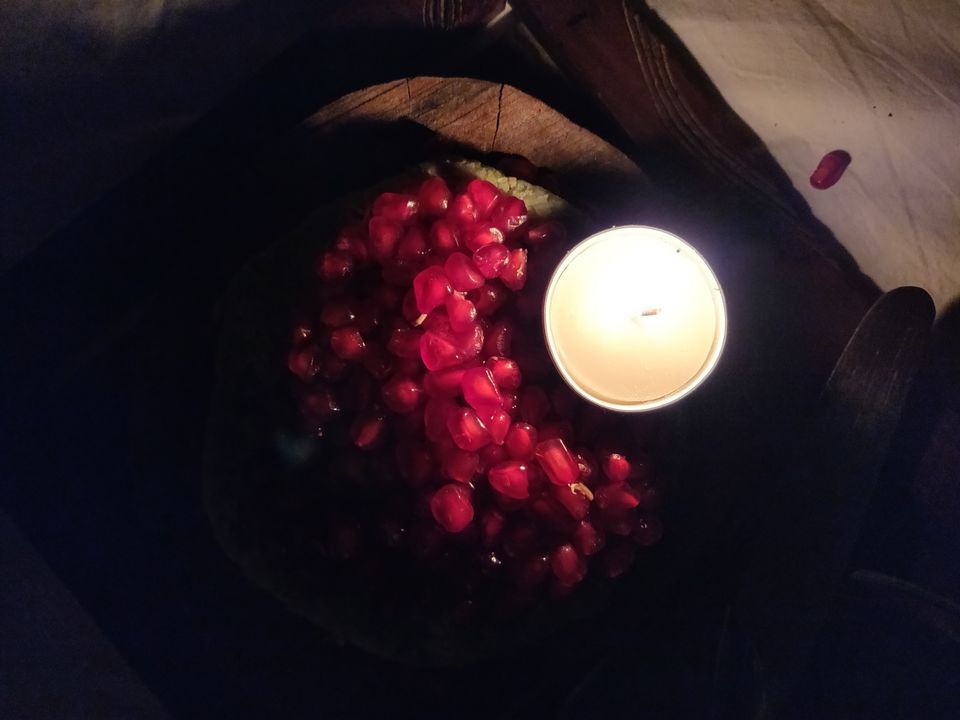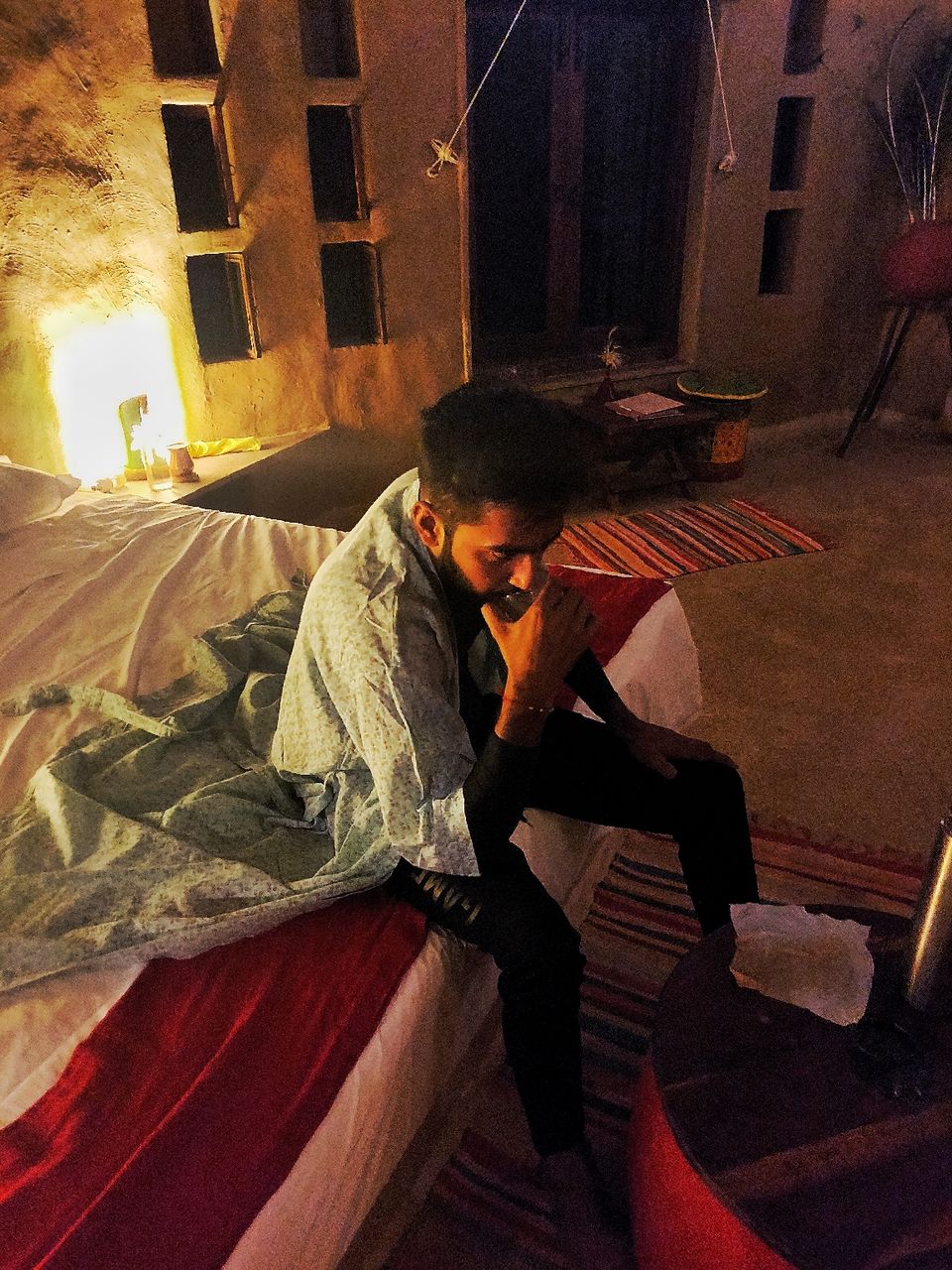 Next day early in the morning we woke up sunrise which again we couldn't see because of clouds but weather was pleasant and we enjoyed our tea nearby pool area. Then we went to Mardana Mahal for breakfast and saw some chirping birds and all, view was great in the morning. Then i took body massage which was too relaxing in an isolated place somewhere in the woods although it was far from our cottage but for massage it was worth. Then we went back and jumped directly into the private pool enjoyed our wine which we brought from Jaipur itself and then again we came down to the main pool area. This rock pool is on the top of Asia's best rock cut pools since 2007 and it was really great. Then we went back to our cottage and took shower then lunch and proceeded for Jaipur.
Total amount paid in resort for two persons was aroumd 30k and cab was around 5k
Their hospitality was really and great thanks to Mr. Teji (Manager) who explained whole area and staff was too humble. I would highly recommend to explore this beauty.