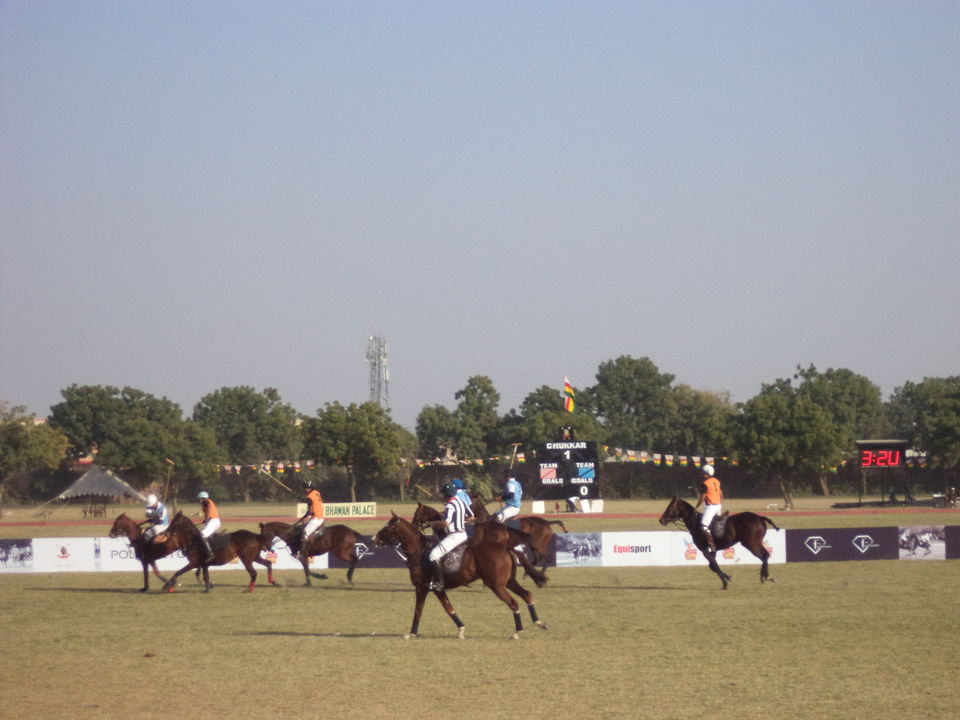 I have been to Rajasthan more times than I can count, some places more than once. So, its not surprising that some of my most vivid travel memories come from Rajasthan.
This happened about three years back in December. My parents and I had gone to celebrate my birthday as well as the new year in Jodhpur. Since we had come here for the first time (and I was with family :D), we did the normal tourist routine- took a cab and saw all the famous places and palaces and got our pics clicked- the typical sightseers.
Now, December is apparently the grand polo season in Jodhpur. None of us had ever attended a polo match before that. My dad got wind of this exhibition match that was going to take place while we were there, and was also open to the general public (polo matches generally are a private and posh affair). So, excited, he directed our cab driver of the day to take us there after lunch.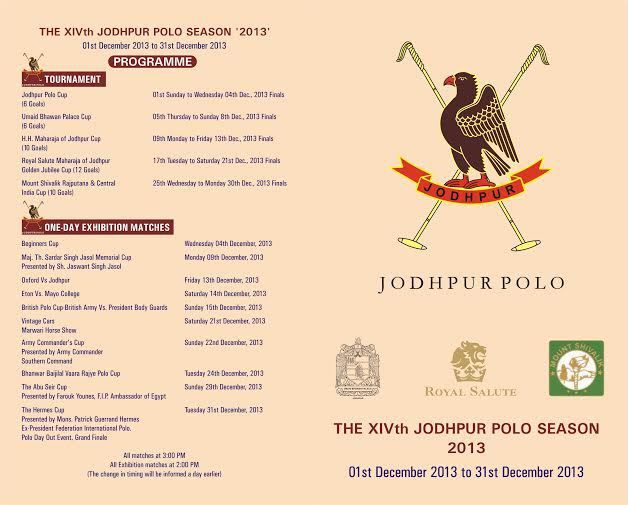 Now, our cab driver (after a little struggle) managed to find the polo ground, and dumped us there unceremoniously (to be fair to him, it was a long drive and we were ultra-excited). But what a sight it was! Polo players, dressed in brightly colored clothes, sitting atop magnificent mounts trotting lazily around on the green expanse of the polo ground, ladies dressed elegantly in pearls and saris and sporting over-sized sunglasses standing on the edge of the ground, talking to the players, the band getting ready to inaugurate the event- we had stepped into wonderland. We were so awestruck, that when the driver said he was going to park the car, we just waved him away (though he didn't actually go park the car, he went on a joyride, and returned only when we kept calling him incessantly).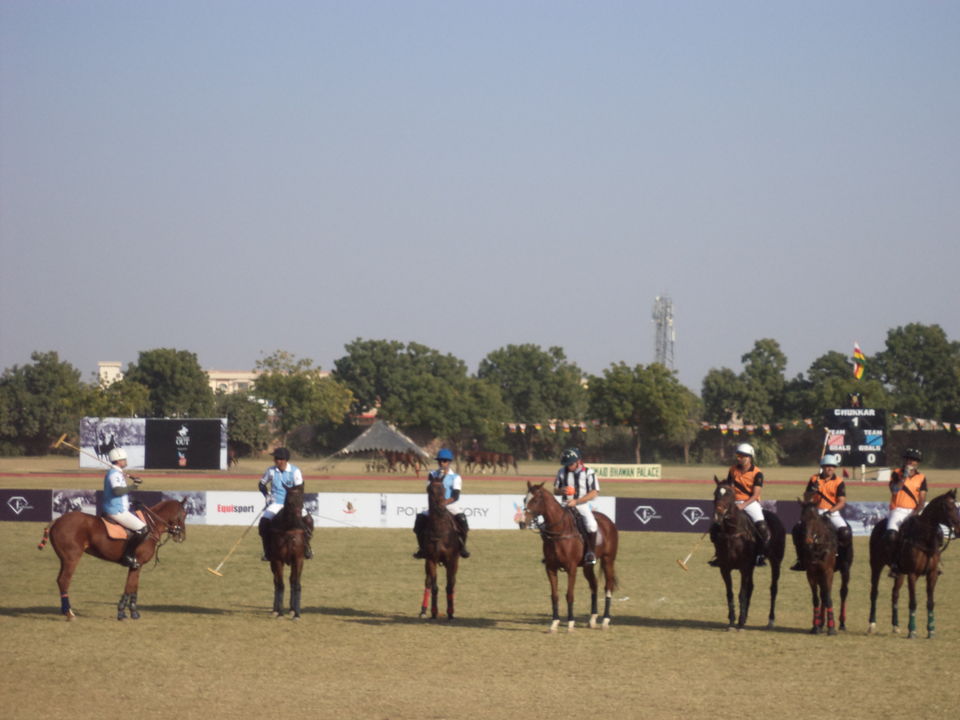 So we walked inside. The layout was something like this: there was an open area for the public with a limited number of chairs (all of which were occupied when we got there), behind which was an area for beverages, and further ahead was a raised seating area, covered by a tent. Now, mind you, I understood this segregation in hindsight. At that moment, for a while, we stood where a lot of people were standing in the sun, because when in Rome. :D But then, my dad saw that a lot of seats at the raised podium were empty. So, like any sensible guy, he proposed that we go sit there, to which we all readily agreed.
The match began. It was a very grand affair, with a very enthusiastic commentary and loud cheering. I understood nothing of the game or the points of course, but it was very exciting to watch. After a while, I started noticing that all the seats occupied were by the elegantly dressed men and women who I had seen earlier, while the touristy-looking people were still standing in the (unusually) hot sun. Starting to feel out of place, I looked around and saw an inconspicuous little sign that said, 'VIP Only- By Invitation'.
We were sitting where the VIP people were. Without invitation. Quite possibly with some royalty too. So, naturally, I freaked out.
Thankfully, I kept the freaking out inside me, and discretely pointed out the sign to my dad. He wisely observed that leaving now, in front of everybody, would be way more awkward than just sitting quietly. And that's what we did. We put on our best game faces, sipped our cold drinks and tried to take selfies without attracting attention to prove to our friends and family that yes, that really happened. And as awkward as we were at sitting in the wrong place, I think that we totally made everyone believe that we totally belonged. My entire family were such badasses that day. :')
So, I watched the first ever polo match of my life surrounded by VIPs (and royalty, I think! :D), sipping the soft drinks that were served to us (we were VIPs after all), sitting under the shade (while the general crowd was burning in the sun) and slipping away quietly when the photographers came to click the pictures of the VIPs for media coverage.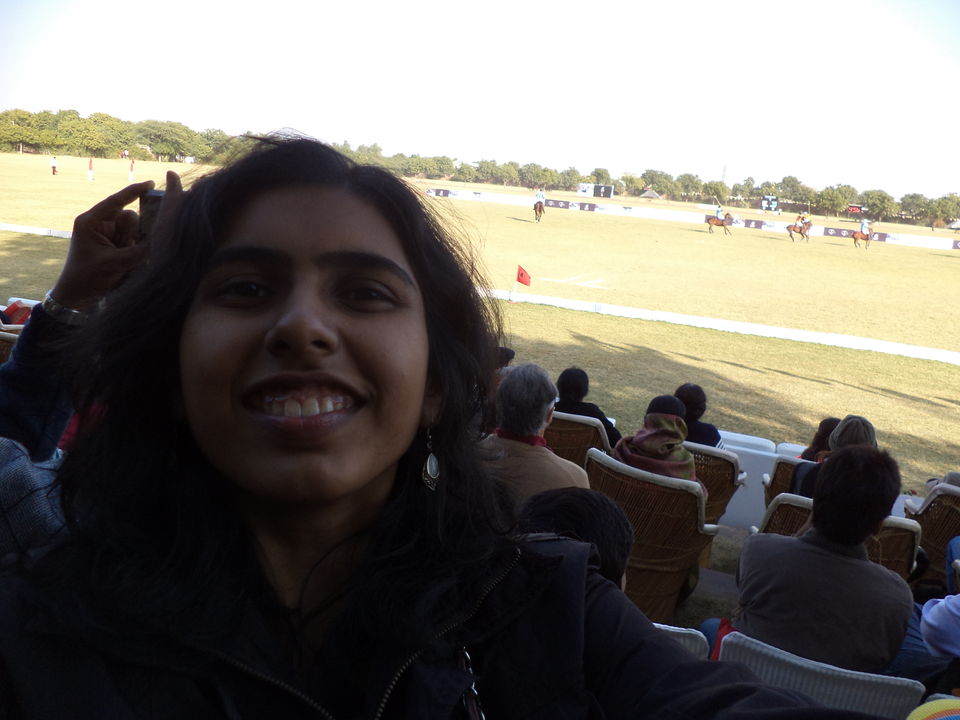 Not bad at all, I say, not bad. :D
Ever heard of Nahargarh fort? Yup, when we went to Jaipur for the first, we did too. How beautiful the fort is, how magical the cityline looks at night from the fort. We had heard it all. And so, while doing our touristy thing, my dad booked us a bus with some tours and travels company, that promised us 'dinner with a view'. So, me and the fam boarded the bus quite enthusiastically. We were quite looking forward to the pleasant event ahead after all.
Now, they tell you how awesome everything is when you get there. What they don't tell you is what it takes to get there. They don't tell you how it feels to sit in a rickety bus with one busted headlight, taking you up the mountains through a rocky, narrow path at night, with one side of the path bordered by a deathly cliff. Or how it feels when your very reckless driver refuses to slow down at the curves, and you feel like the entire bus is going to be flung off the road and into the cliff by the sheer speed at every curve. God is suddenly real.
I have never appreciated walking more than when I got off that bus on shaky legs. None of the other passengers were any better. The food was shit as well. So, you may ask, in the end, was the idea of an imminent and sudden death by falling off a cliff worth going there?
You tell me: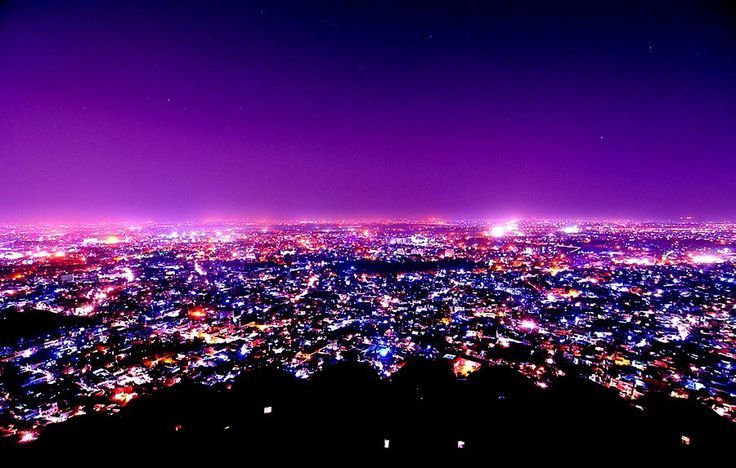 I have been to Rajasthan so many times, so naturally, I have heard of the glory and the joy of the Pushkar Mela. Unfortunately, I have heard, but never seen the grandeur of the fair myself. I just want to see those things that are such a trademark of Rajasthan again- the colors and the ever smiling people. I want to see the devotees that travel from various parts of India just to take a dip in the river on Kartik Poornima. I want to be surrounded by the local handicrafts (because shopping! :D) and the delicious lip-smacking food again. I want to see the fairs and the weird wacky contests such as the 'longest mustache' (maybe, even participate? ;D). I want to meet the people that come to our country to see this spectacle, and see our land through their eyes. We have our own version of festivals such as Burning Man or Coachella- why go anywhere else? I mean, look at that: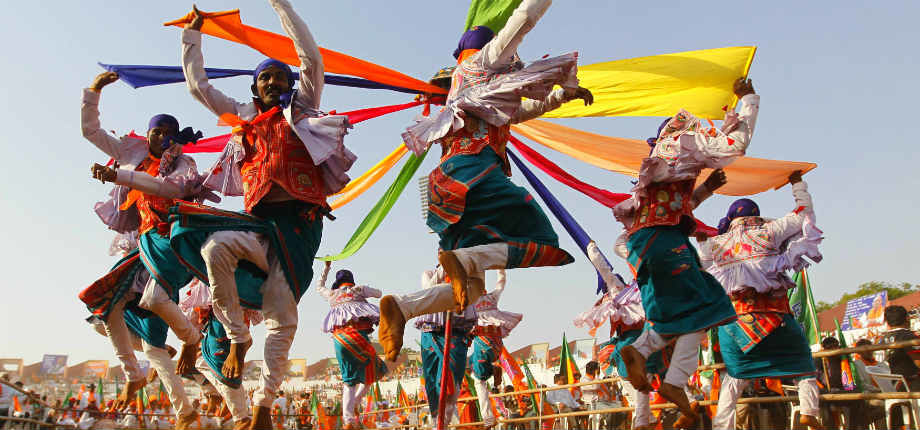 I think, that for a view this sweet, yup, it was worth it. Even though I had to endure the return trip as well. Ugh. But its okay, since I am alive enough to write this. I lost all my own photos, so can't put them up here. I still have my memories though. And they are fantastic! :D
Why would anyone not want to go?
#Tripototravelcontest