Previous post on this trip → Kolkata to Delhi
On our Rajasthan Trip, after Delhi it was time for the city of 'Jodhpur' the Gateway to the mighty Thar Dessert!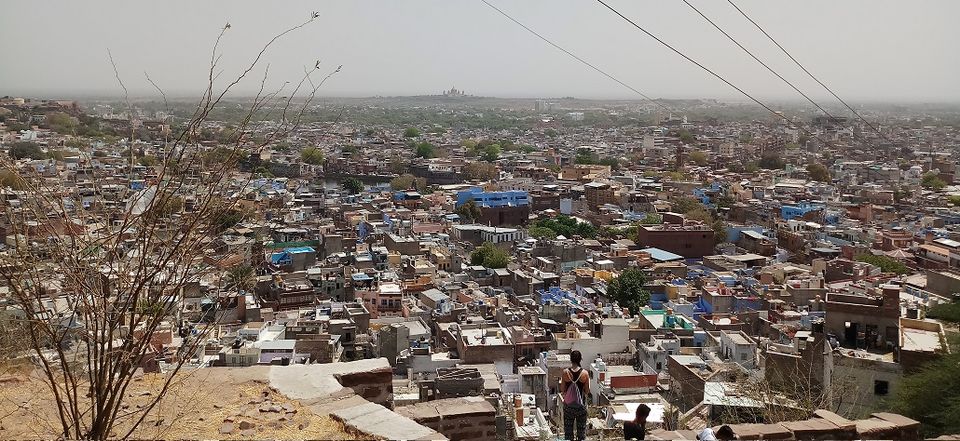 The best part of putting up in Retiring Room is, you'll almost never miss a train! At night Mandore Exp left Old Delhi Jn. platform bang on time (around 9.15 pm), and after a good night's sleep we reached Jodhpur the next day at around 8 am. Jodhpur is a major city in Rajasthan, second in terms of population after Jaipur. The city was founded by Rao Jodha of the Rathore clan of Rajputs and was formerly a princely state under Marwar kingdom. In Jodhpur, like most historical cities in Rajasthan, one has the option to stay in the old city or the new city. Please be informed about the pros and cons. Old city is mostly within walkable distance from the major heritage landmarks of the city, is a bit cluttered with narrow lanes and by-lanes and cars won't go in there (locals proudly and affectionately call it 'Raja o ka shehar'). New city has grown around the Old City and is closer to the railway station or bus terminus, but far from most heritage landmarks (they will have to be covered in a sight-seeing tour). I chose the old city with clear and unobstructed view of Mehrangarh Fort from the balcony and terrace. There is a nostalgic feeling when you walk in the old lanes and remember few hundred years back kings used to ride the same lanes on horseback, with his subjects kneeling on both sides.
I took an auto to my hotel, as Ola or Uber (both available in Jodhpur) won't go there through the narrow lanes. On reaching hotel and after freshening up and having breakfast we went off to visit Mehrangarh Fort(open 9am-5pm, ticket INR 100 for Indian, INR 600 for foreigners).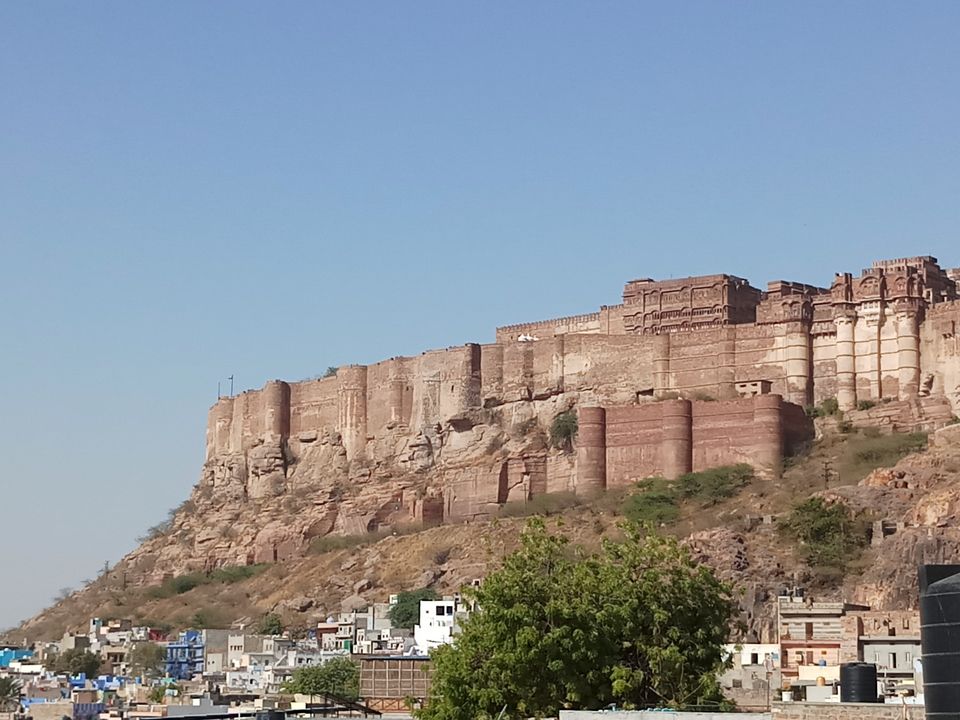 On Day 2 at Jodhpur, we woke up early in the morning and went on a walk tour of the old city. Toorji Ka Jhalra (a grand old step well for the royal ladies) was close by. The place is not well protected and water is dirty, but the view majestic.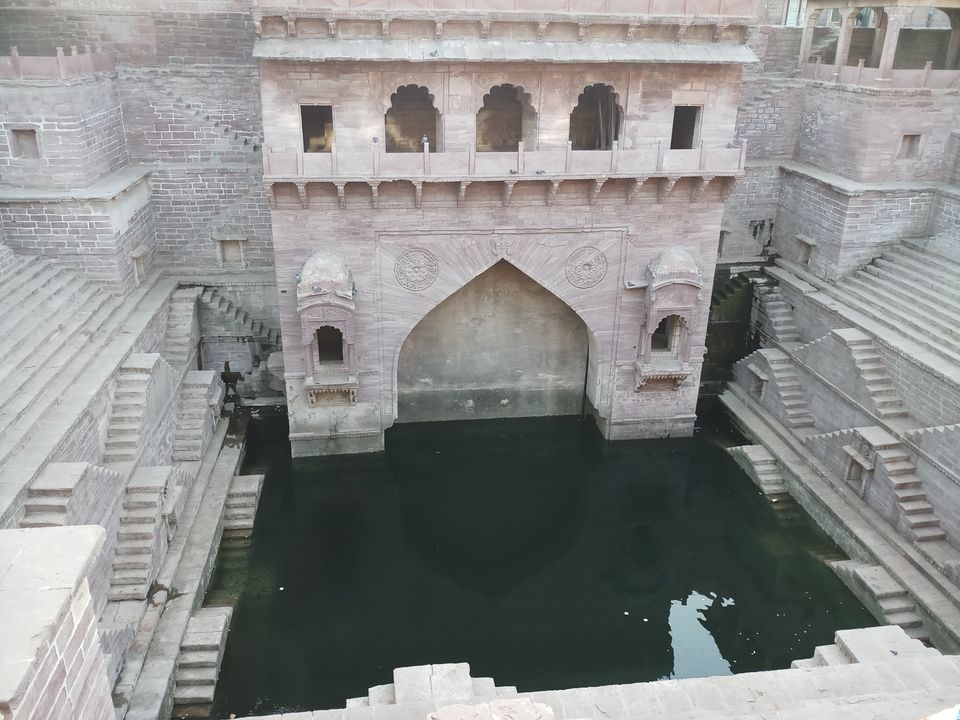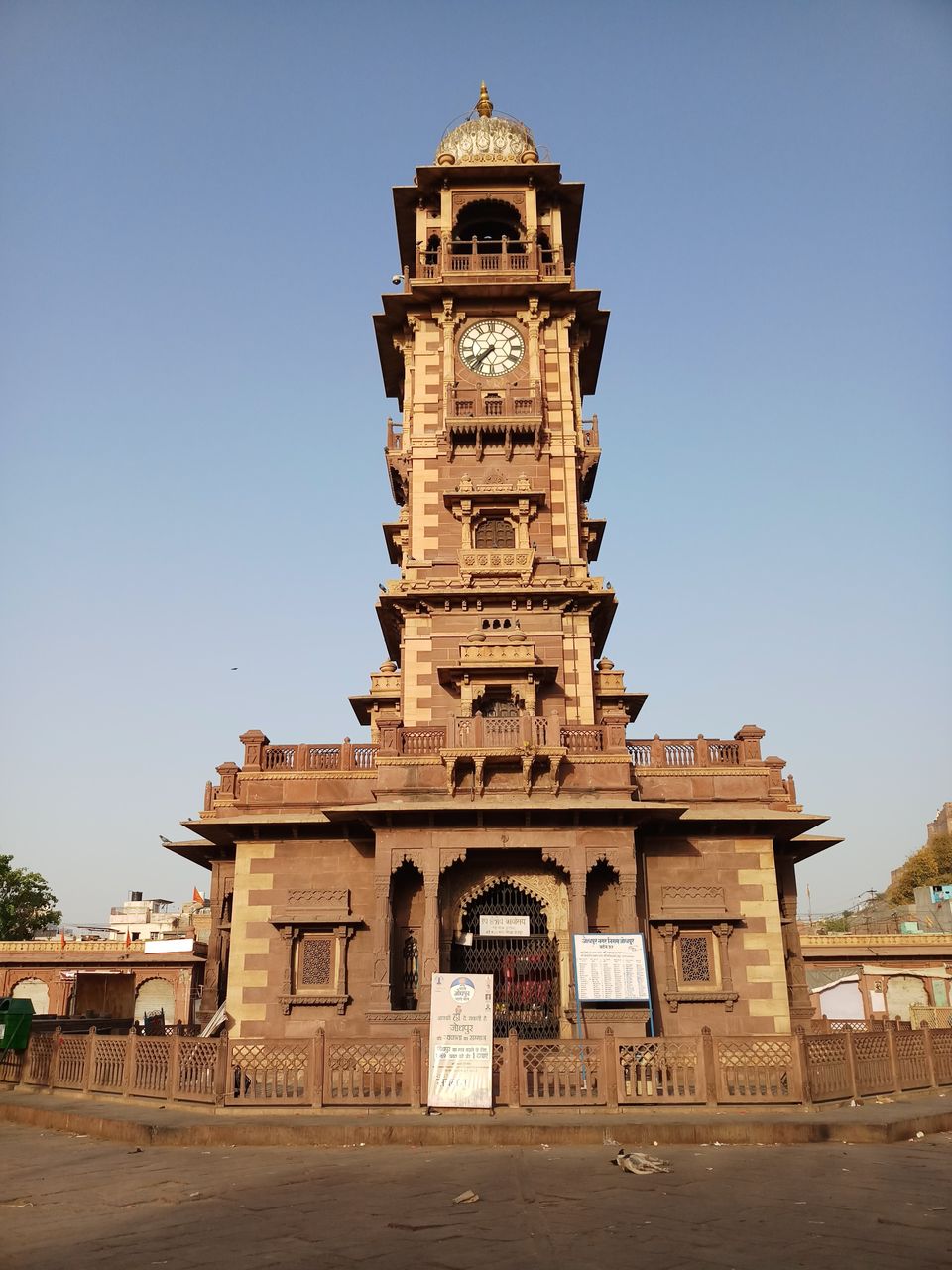 With this ended our Jodhpur trip. Our onward train to Jaisalmer was as night (overnight train again). So we came back, arranged for an early dinner and headed for the station. At station we put up again in a retiring room for the last few hours in Jodhpur. Here the retiring room was new and sparkling clean. Overall the weather in Jodhpur at end-March was hot and dry during day and cool and breezy at night. Stations in Rajasthan are built as replicas of the local heritage sites, and Jodhpur is no exception. Evening lighting of the station itself was quite a sight.
This entry was posted in Travel and tagged Rajasthan, Jodhpur, Mehrangarh Fort, Mandore Garden, Travel on by The Secured Traveller.
The Clock Tower(Ghanta Ghar) in the empty Sardar Market was more beautiful in the morning. After breakfast I arranged the auto which dropped us to the hotel to take us to Umaid Bhawan Palace (open 9am-5pm, ticket INR 30 for Indian, INR 100 for foreigners). It was built in recent times (around 1944) and the Maharaja of Jodhpur lives in this palace today. Most of the palace has been converted to a 5 star hotel, with suits reserved for the use of the royal family. Old paintings, utensils, family history and few weapons are displayed here. The lawn is sprawling but not accessible. There is also a museums of old vintage cars, which I liked the most.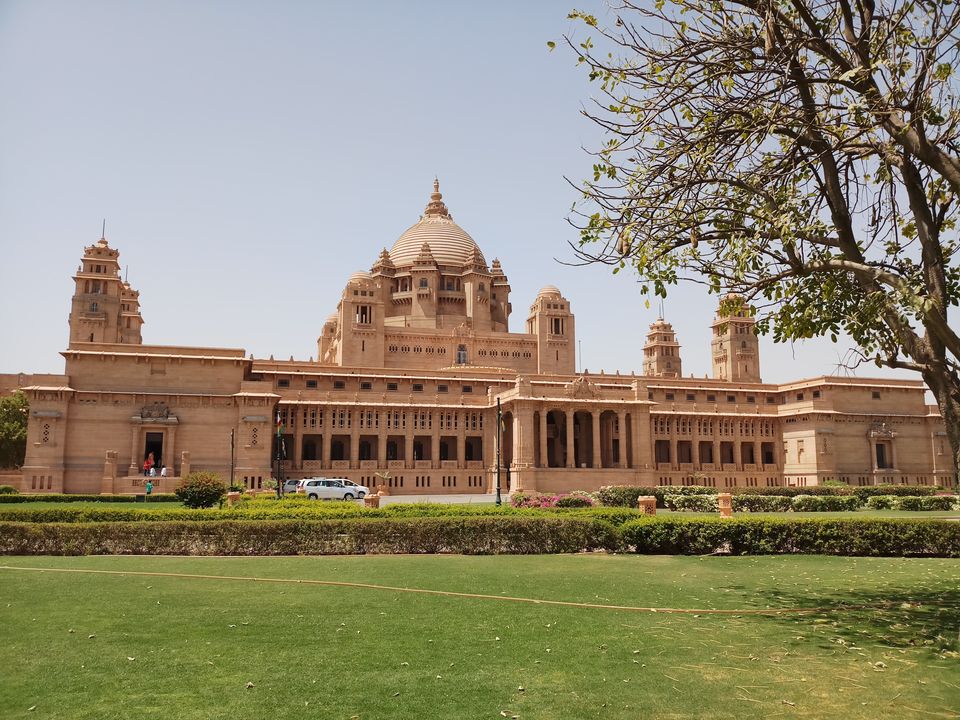 After lunch we went to see the last site in Jodhpur, Mandore Garden (closes at 7 pm, entry free). It was the old capital of Marwar and located about 7 km outside the main city. The garden is open to all, though not very well maintained. There are several small temples in the garden, and children's park and a man-made canal flowing through the garden. The place is inhabited by large number of monkeys, but they are mostly harmless. Ruins of the old fort is present in the back of the garden on a slightly higher ground.