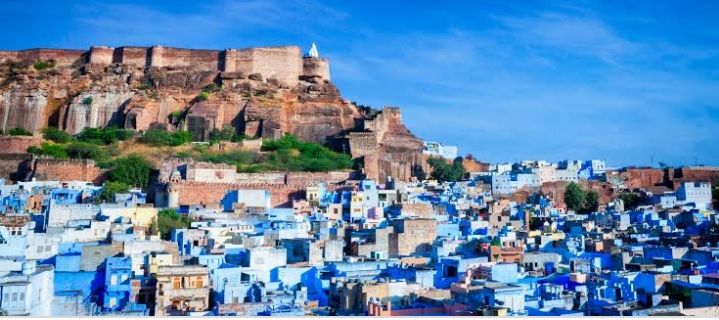 The second largest city in state of Rajasthan - jodhpur also known as blue city and sun city is famous for its magnificent and ancient places ! If you are planning to visit blue city of our india , this blog is perfect to plan your trip to jodhpur !
10 places to visit in jodhpur
1) Umaid bhavan palace
Umaid bhavan palace is situated on the highest point of jodhpur city . This palace is famous for architecture and carvings . The palace is divided into three parts , 1st part is for the residence of royal family , which entry is prohibited, while other two parts are taj palace hotel and museum which is open to the public. Over there you can enjoy the stunning vintage car collection .
Entry fees - 25 rs INR
Museum fees - 50 rs INR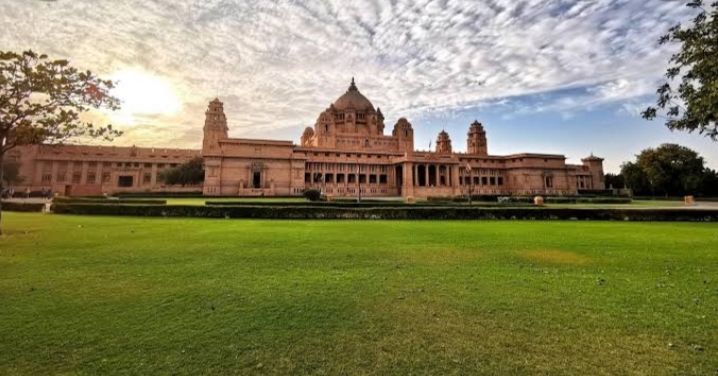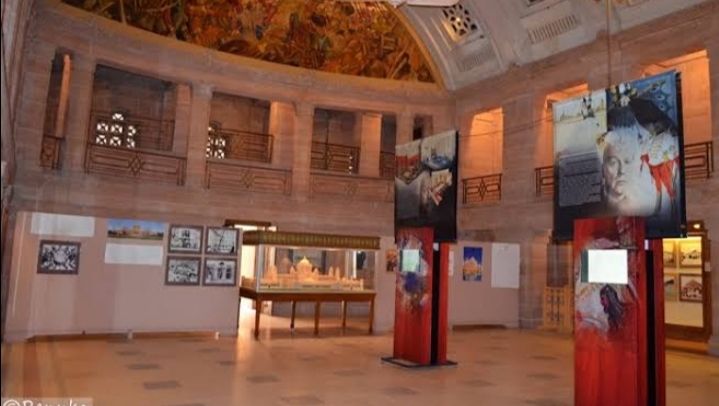 2) jaswant thanda
It take 6-10 min to travel to jaswant thada from umaid bhavan . Jaswant thada is an amazing place to see the marble construction and this fort is famous for its enchanting view. This place is surrounded by beautiful lakes and garden where you can click photos and videos and can relax.
Entey fees - 10 rs INR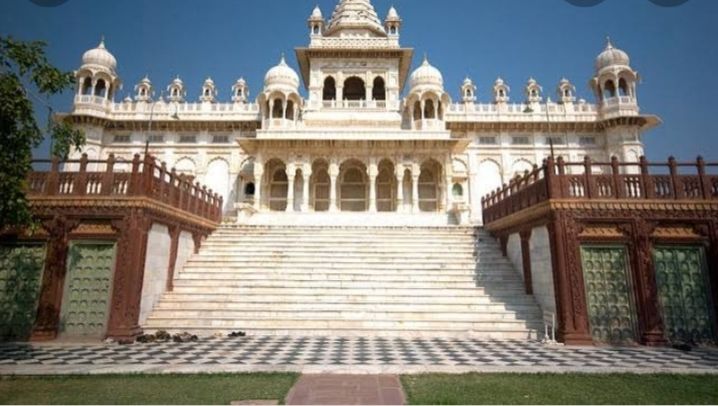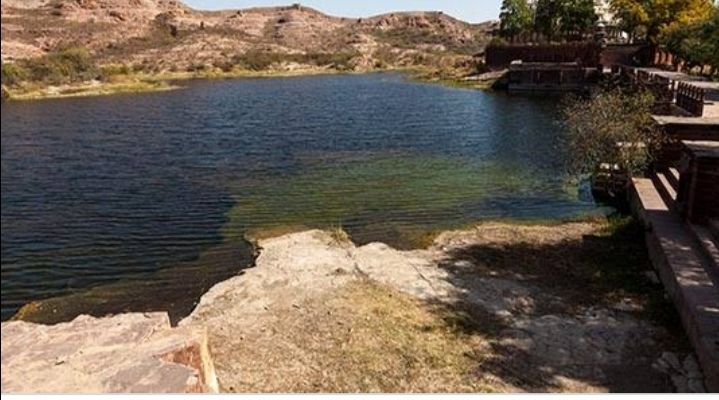 3)Mehrangarh fort
At the distance of 3 minutes from jaswant thada , mehrangrah is located. Its the one of the largest fort and museum of jodhpur. Rao jodha constructed this fort in 1459 AD and it took many century to complete the construction. Over there you can visit the ranisar and padmasar lake . And also dont forget to visit chokelao bhag which is situated in this fort
Fort entry - free
Museum fee - 100 rs INR
- 50 rs for senior citizen and students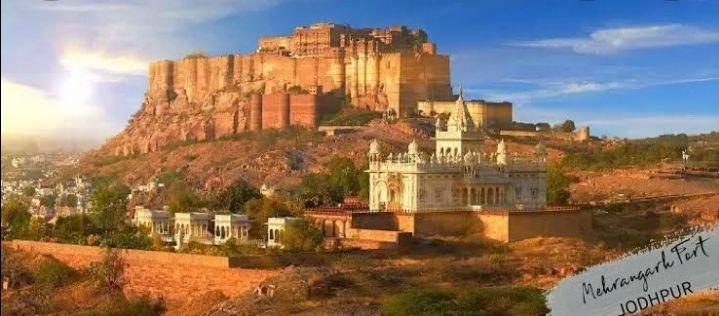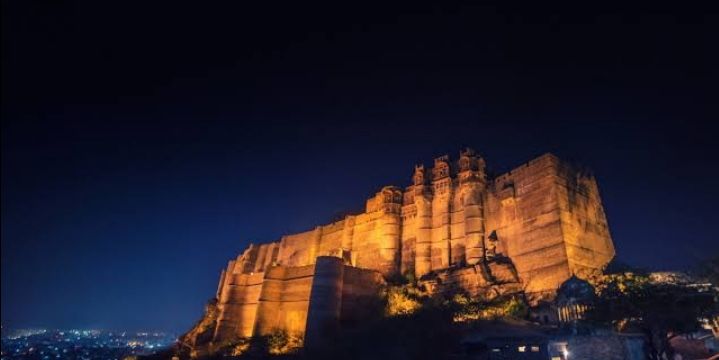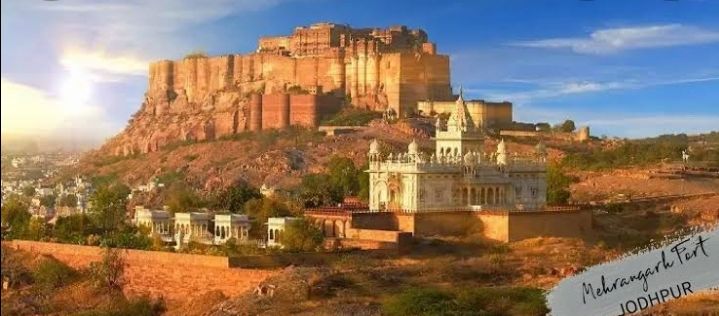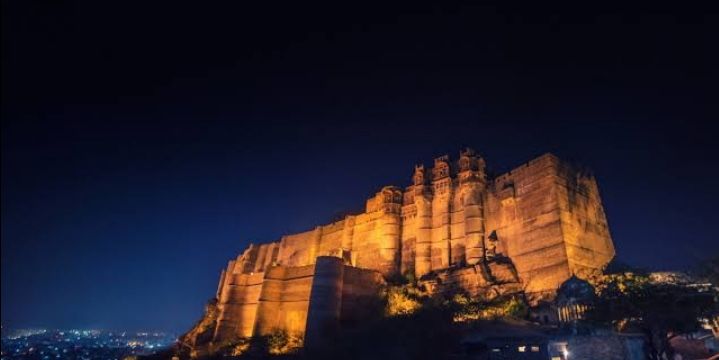 4) kaylana lake
Kaylana Lake is artificial lake located in the west of Jodhpur city. It is considered to be one of the most visited lake destinations in Rajasthan state. This lake is surrounded with lush greens and is home for some of the exotic species of birds. Birdwatching is one of the best activities one can engage in at this location. You can enjoy photography session and sunset over there .
No entry fee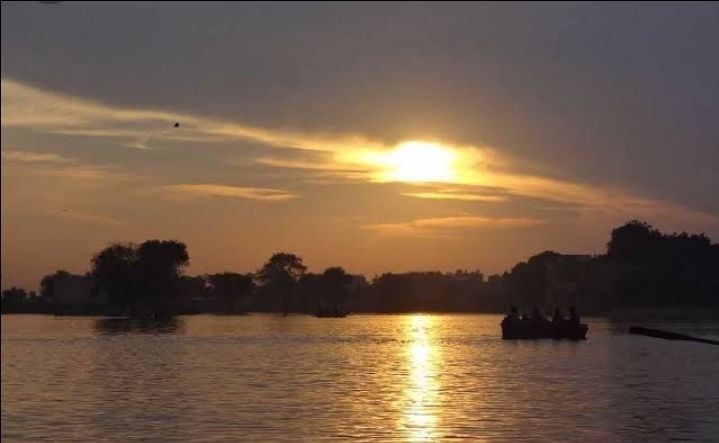 5) Flying fox
If you are a adventure lover , just like me , you should definitely visit this small adventure patk which is situated near mehrangarh fort. From ziplining to rock climbing and from rope walking to flying fox, there are various activities you can enjoy there !
The price of adventure is based on which activity you want to do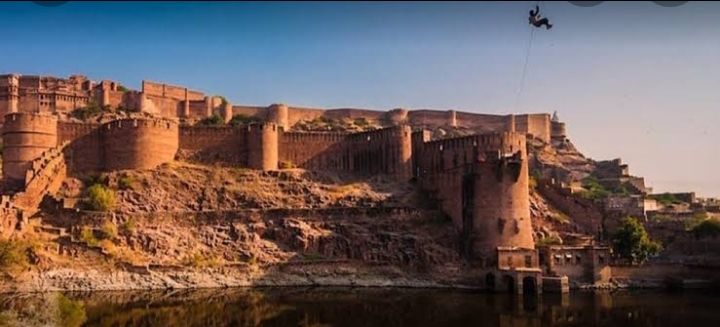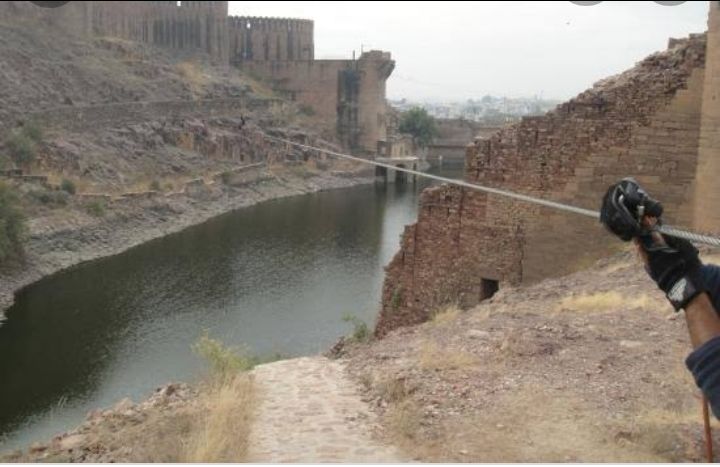 6) Ghanta ghar
The ghanta ghar, also known as clock tower is one of the famous place and it is situated at the centre of city. This clock tower is surrounded by most famous and busiest market known as sardar market . This market presents all sorts of products and services. The markets and the tower are a must visit for travellers who want to witness and experience the culture and people of Jodhpur.
No entry fee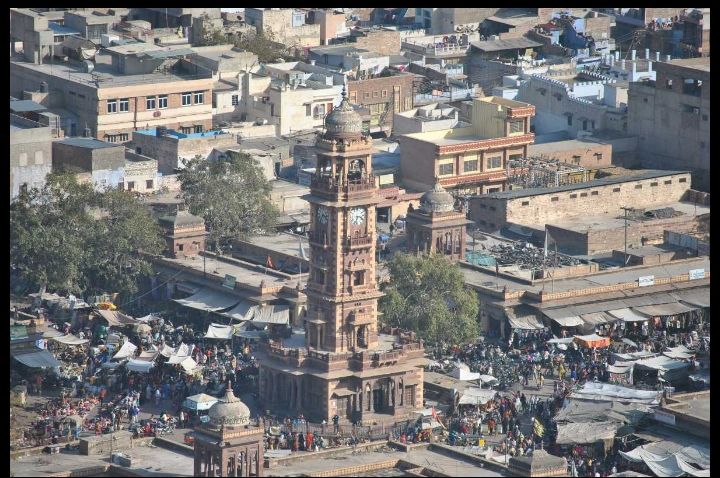 7) Masuriya hill garden
The Masuriya Hill Garden lies on top of the Masuriya Hill, offering a 360-degree panoramic view of the city of Jodhpur. Inside, one can find a statue of Veer Durgadas Rathore and a temple of Baba Ramdev.it is a favourite spot among locals for its panoramic view and amazing sunset experience
No entry fee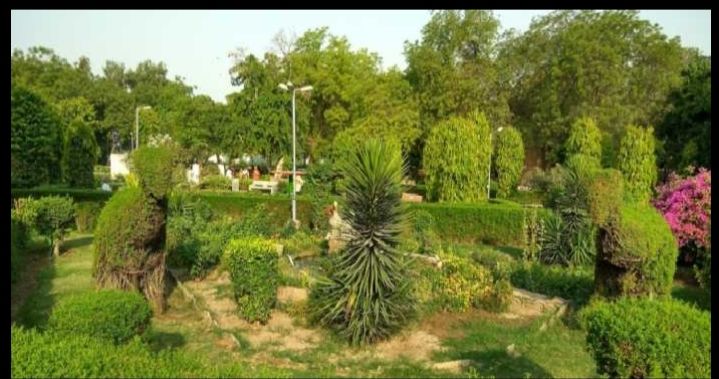 8)Toorji ka jalra
Toorji Ka Jhalra, also called stepwell of Jodhpur,
depicts the traditional water management systems of Jodhpur. There were two levels of access and a separate tank which were meant to receive water from the wheel system powered by the bullocks. Its impressive design attracts many tourists
It is near the sardar market . This is an amazing place to have fun
No entry fee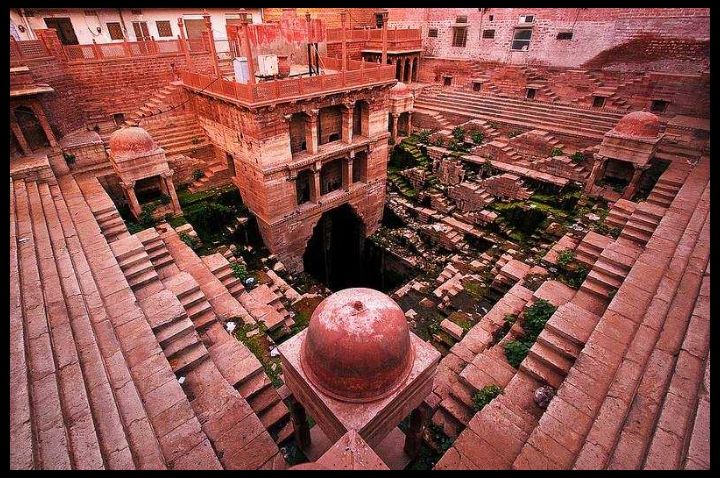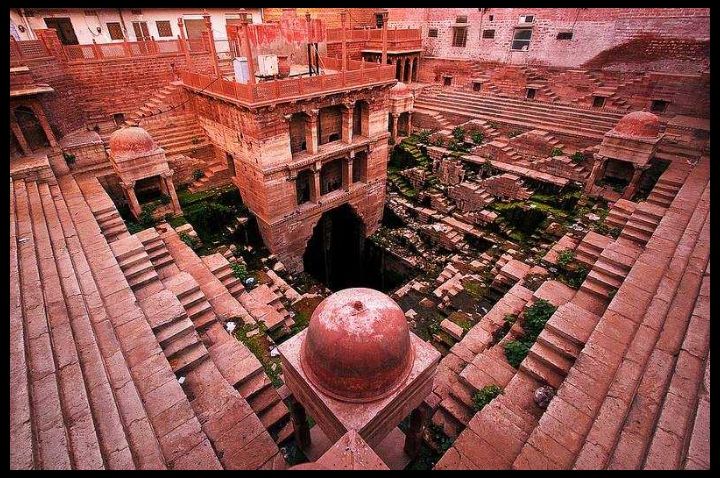 9) Shastri circle
Shastri circle is a lively and vibrant place to chill. Its a relaxing place to hangout after a long day in blue city. The evenings see a musical fountain show with lights to jazz it up. There are many eateries surrounding this area Post 6:30 PM, there is an entry charge as the light show and musical fountains are organised as entertainment. There is also horse riding and a walking track.
Entry fee depends on what you want to watch and do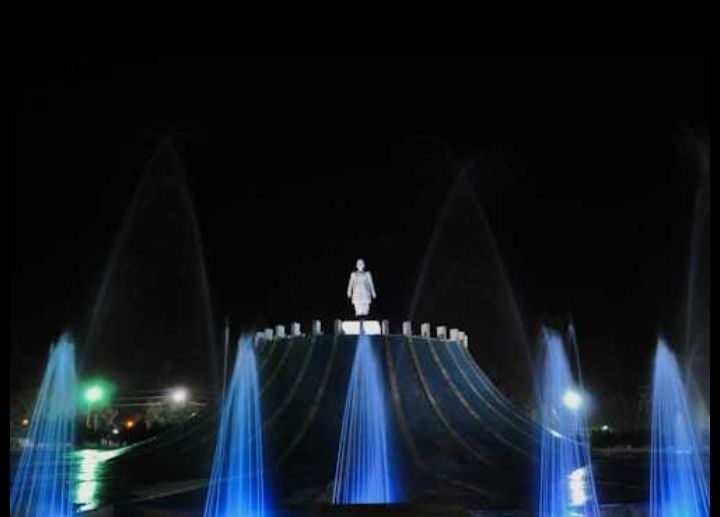 10) Fairs and festival
Lots of fairs and festival take place in jodhpur in diffrent seasons and during different festivals . Some of the famous fairs and festivals include The Marwar Festival showcases the amazing talent that Marwar has, what with the numerous folk musicians and dancers residing in it.Nagaur fair happens to be the second largest one in all of India. It is conducted in the town named 'Nagaur' and is primarily known as a Cattle Fair. This fair is all about the trading of animals, wherein the animals are presented with colorful accessories upon them. Another one is world sacred spirit festival
This festival has a number of Sufi performances and is a major crowd puller. Another festivals are international kite festival, jodhpur RIFF festival and many more
Fairs where you can enjoy the jodhpur traditions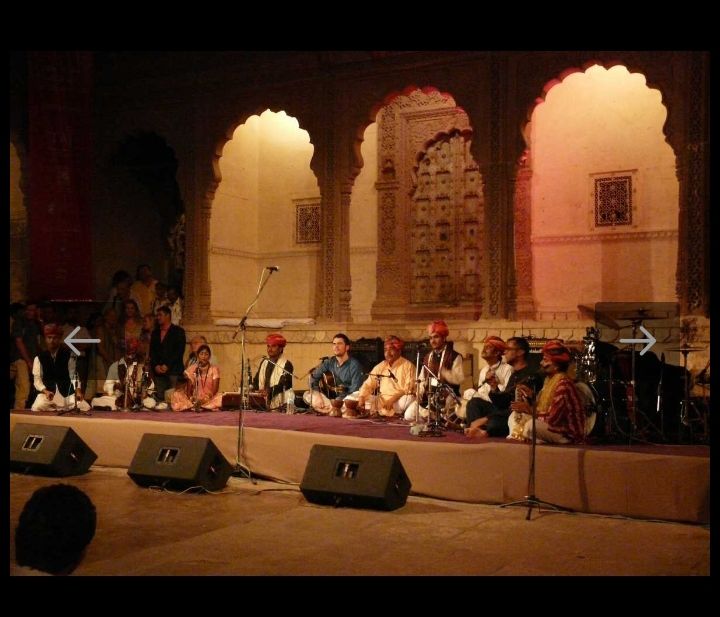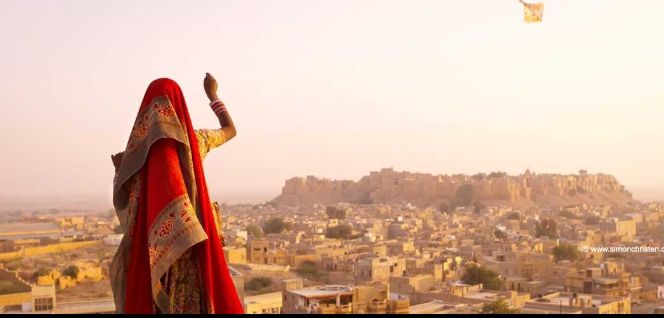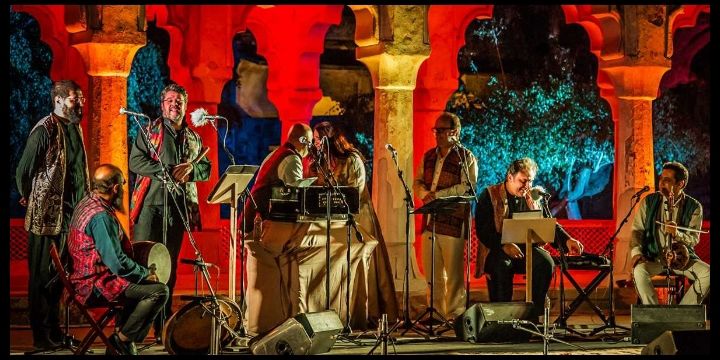 The other famous places you can visit in jodhpur is mandore garden , chamunda mata temple, balsamand lake and many more places according to your likes
How to reach jodhpur
By air
Jodhpur has its own domestic temple.Once you reach the airport, you can hire a cab which will charge around Rs. 100
By train
Jodhpur railhead is well connected by Indian cities
Even the luxurious 'Palace on Wheels' also visits the city of royal splendour.
After reaching jodhpur you can travel through local auto and taxis.i will suggest you to plan the itinerary of whole day before exploring places so it make your route more simpler and easier.
Best time to visit jodhpur
October to March is a good time to visit Jodhpur . many fairs and festivals took place during these months.
So this are some places you can visit in blue city of India.
Jodhpur is an amazing and perfect place to explore our indian culture and also to enjoy and relax .
Hope this blog helps you to plan your trip to jodhpur
Feel free to ask questions !
If you like this blog please like share and comment !
Thankyou for reading
Also read - Golden city of india- jaiselmerhttps://tripoto.page.link/NXYsigBxZn8a78cC9