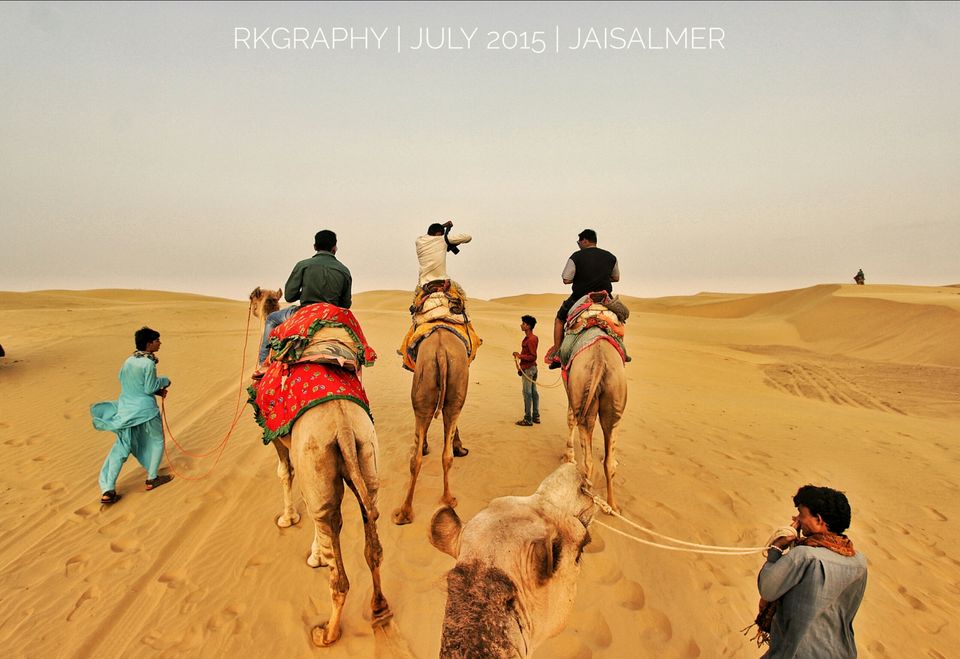 It was my first experience on a camel, yeah, really it was nice till my last jaisalmer trip,last time I camped on the top of a sand dune, the desert calls the great"THAR'', yeah it's was wonderful experience,on the next day of super moon,with some deadly dangerous adrenaline junkies,the night,I will never forget that night, the fun, food and everything,
Next morning we climbed onto the camels to reach the road and get the cab.
Those camel boys were in a hurry so they started to run with the camels. It was fun at first, when they crossed the sand to strong mud, I did not realise that not wasn't a good idea, it was like riding a bike without shock absorbers.
But I'm dreaming a plan and this is one of top ten in my bucket list,
"Cross any DESERT on a camel" .
Throwback photo from Rajasthan road trip
July 2015 | thar desert | jaisalmer | Rajasthan
.
https://youtu.be/x742AEJ_YlA