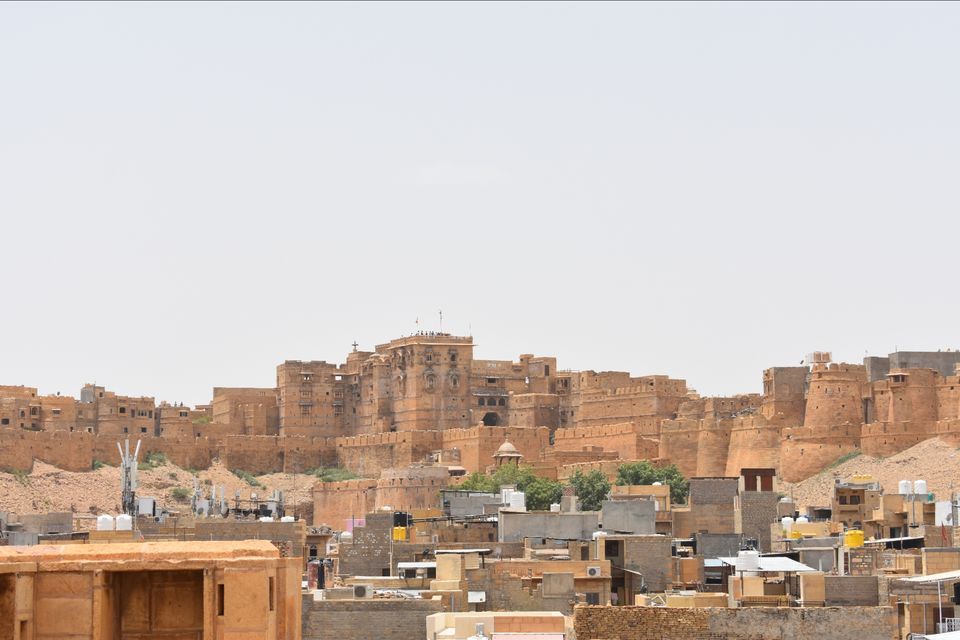 When the waves of an ocean keep you at bay.
When the height of a mountain takes your breath away.
The sand is where you must go to know how beautiful a nature could be without those flowing water streams and ice capped hills.
Jaisalmer.
An under rated paradise carrying your peaceful sleep on its shoulders. Yes, the biggest BSF force.
It's not how they show in the movies or portrayed by average tourists.
Jaisalmer, a golden place has by far the most to offer in Rajasthan than any other place does.
I had a family trip to this place and wasn't disappointed at all.
Initially didn't want to go as I thought it could be boring, but this place stole my heart.
We boarded a cab from Udaipur (Rajasthan) at 4 PM and arrived Jodhpur at around 7.30 PM.
Had our dinner and waited for couple of hours to catch our train for Jaisalmer at 12 AM.
There are daily trains from Jodhpur and Jaipur to Jaisalmer.
I would suggest to take a road trip as the route is spell bounding.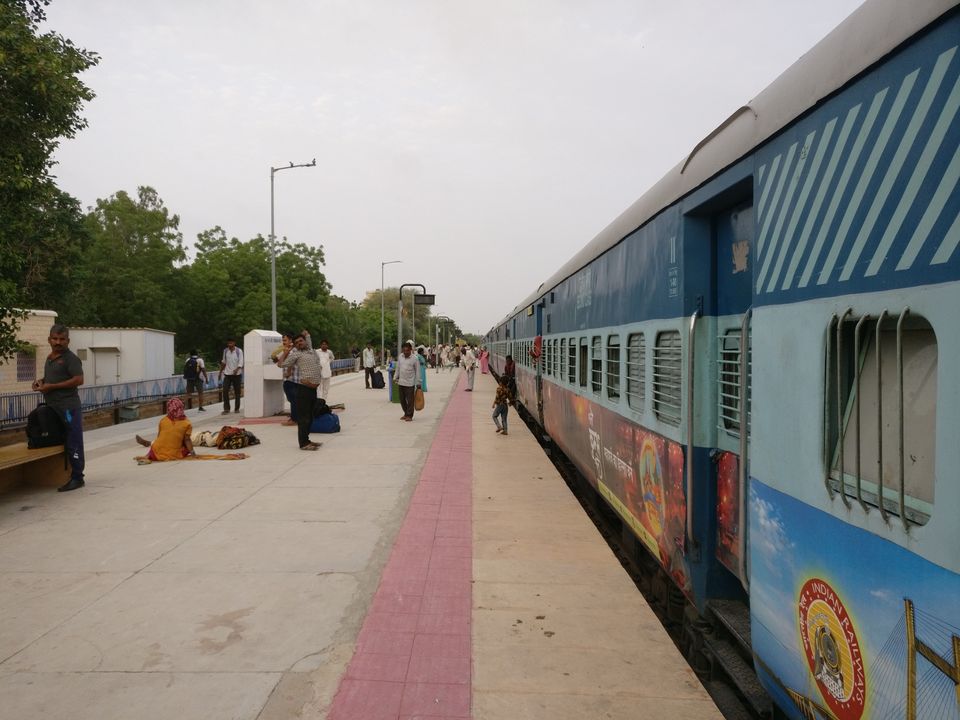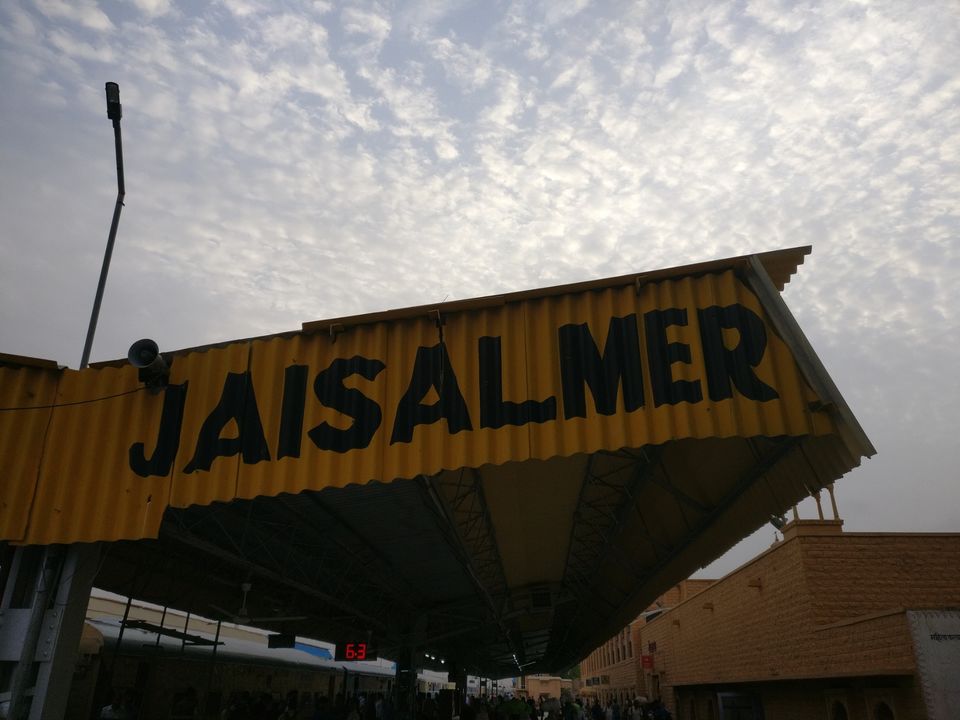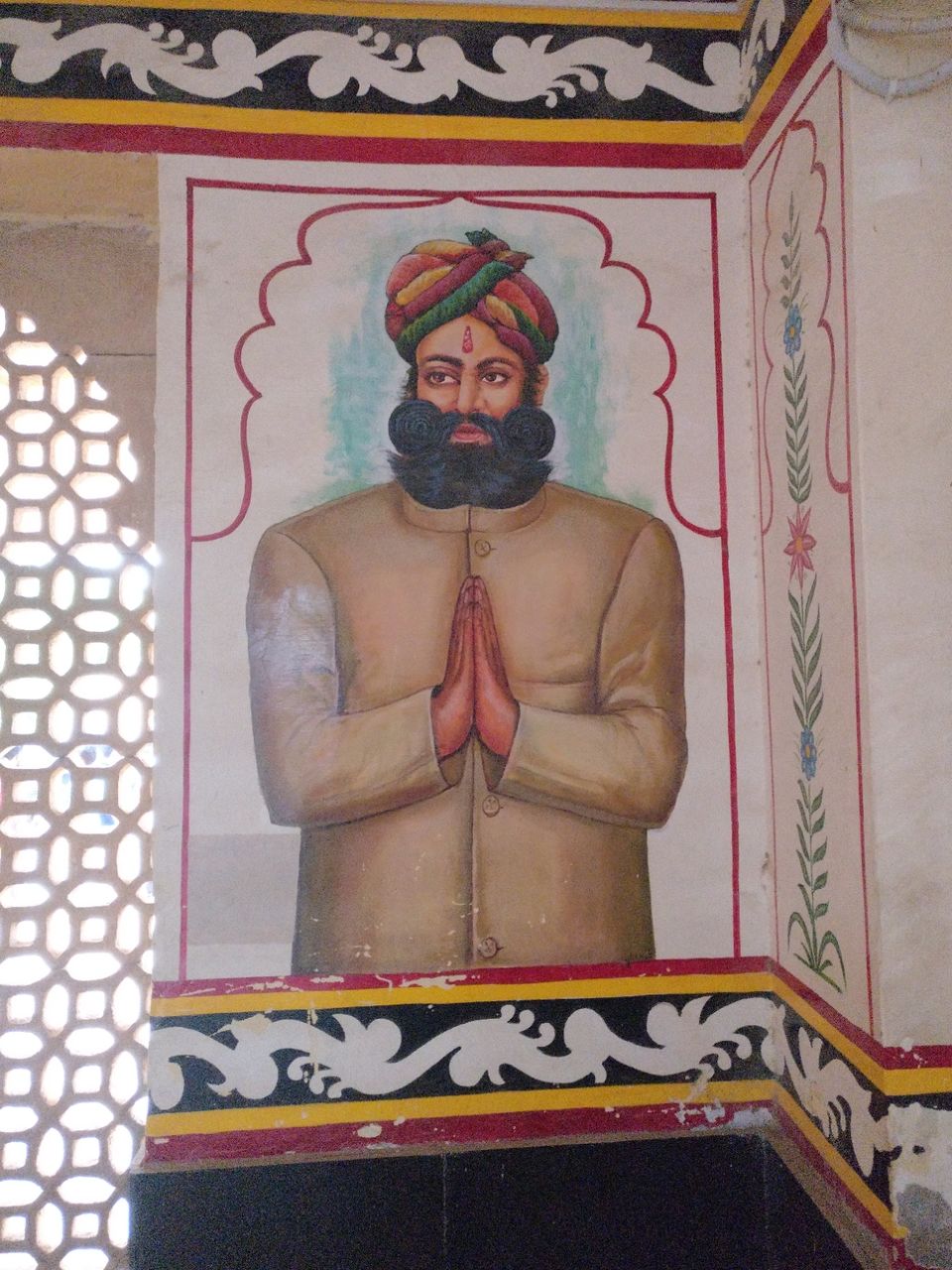 Morning 7 AM and we were in Jaisalmer.
We already had our hotel booked (Royal Haveli, Near Jaisalmer Fort) and checked in here pretty soon.
The staff was courteous and booked a cab for us for a day tour.
We had our breakfast near Jaisalmer Fort Road (Dal Pakwan and Kachori) and guess what.... It only costed 90 rupees for 3 kachoris, 2 plate dal pakwan and 3 butter milk.
We entered the fort and took a stroll for about 1 hour. One best thing about Jaisalmer fort is that it has houses built inside it. People still live inside the fort and it looks crazy.
Some visuals are mesmerizing.
You have access to almost each and every corridor of the fort.
The next was Patwaro ki Haveli. They have an astounding story to tell and it's worth visiting.
There are total of 9 Havelis in the same lane which was divided between the sons by the royal king.
However, with decline in the royal heritage and most of the kings died during the independence battle or due to illness, the Havelis were remained unclaimed by anyone until Indira Gandhi purchased two of them at merely 80 Lakhs in 1978.
The Haveli still has all the belongings of Kings and Darbans intact in a separate room open for visitors. It's soothing to see the family tree as well displayed on the wall of each room.
It's said that Raja Jaisal, who founded Jaisalmer had made 44 gumbads (dome) to spot the enemy from a far sight and each gumbad has a unique artillery section which is still preserved inside the fort premises.
It's fascinating to see all those.
After a long tiring day, we had our lunch in the evening and went to see the local market. It's not a developed city so you would find small Kirana stores everywhere and roadside clothing stalls.
Majority of the population rely on tourism for their income and the city is still backward which is visible.
Though people are very kind hearted and you'll be welcomed at every place you go.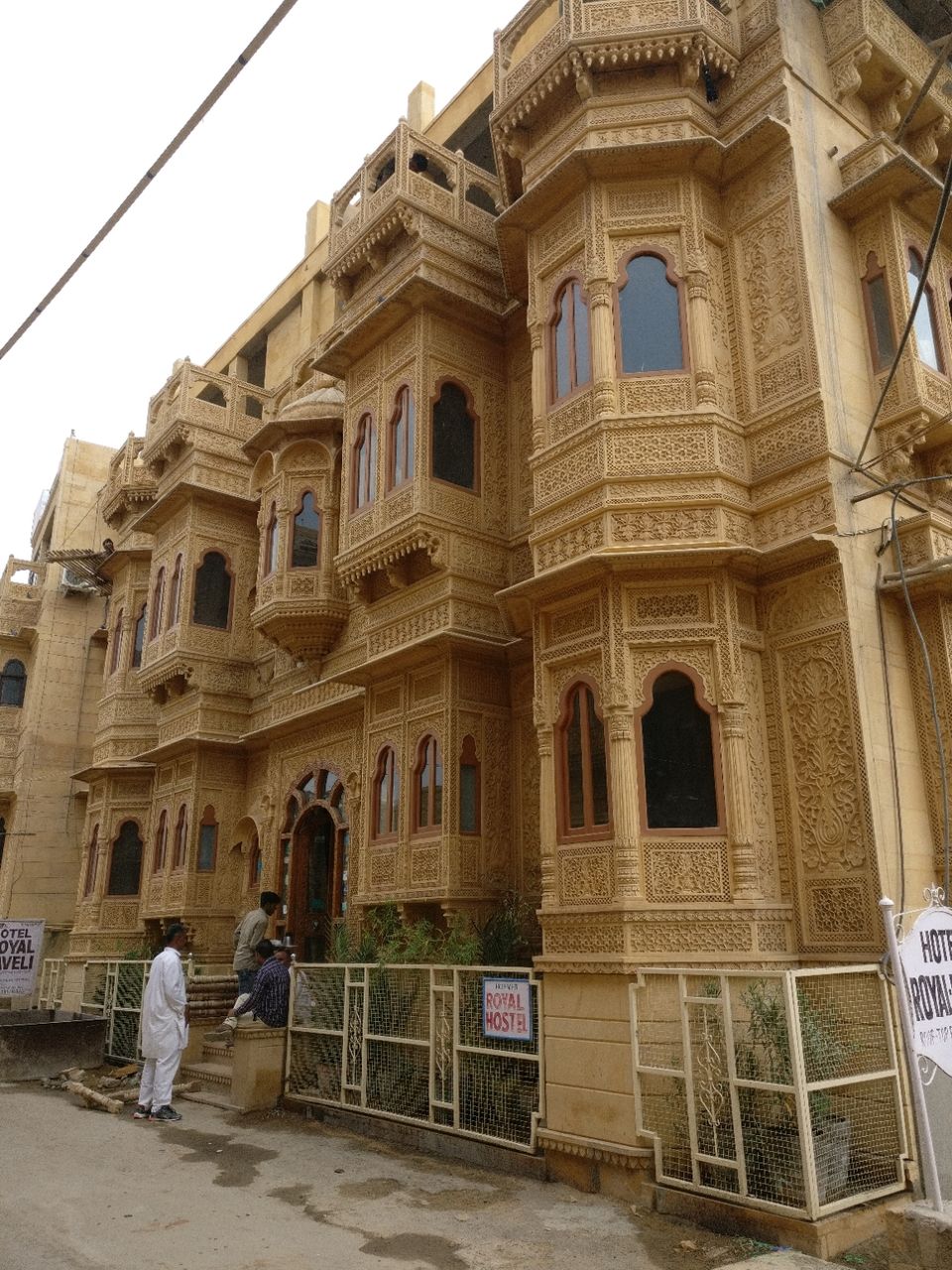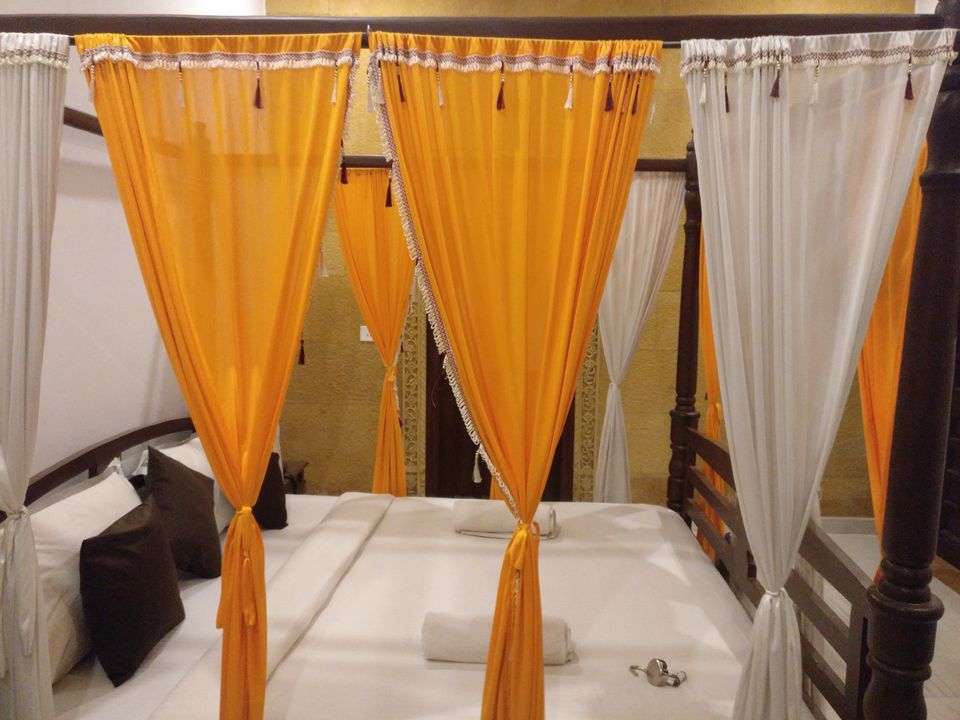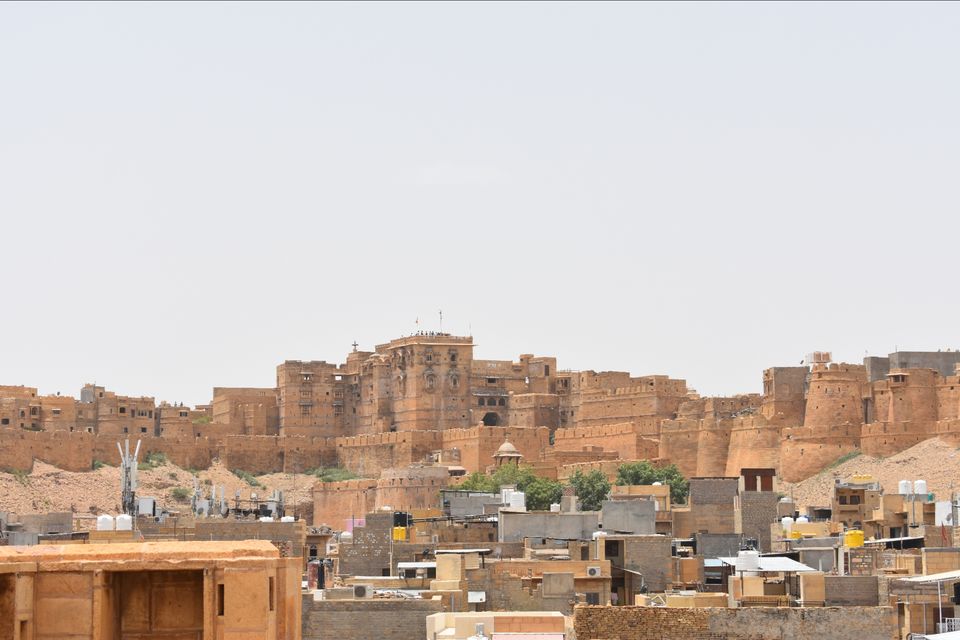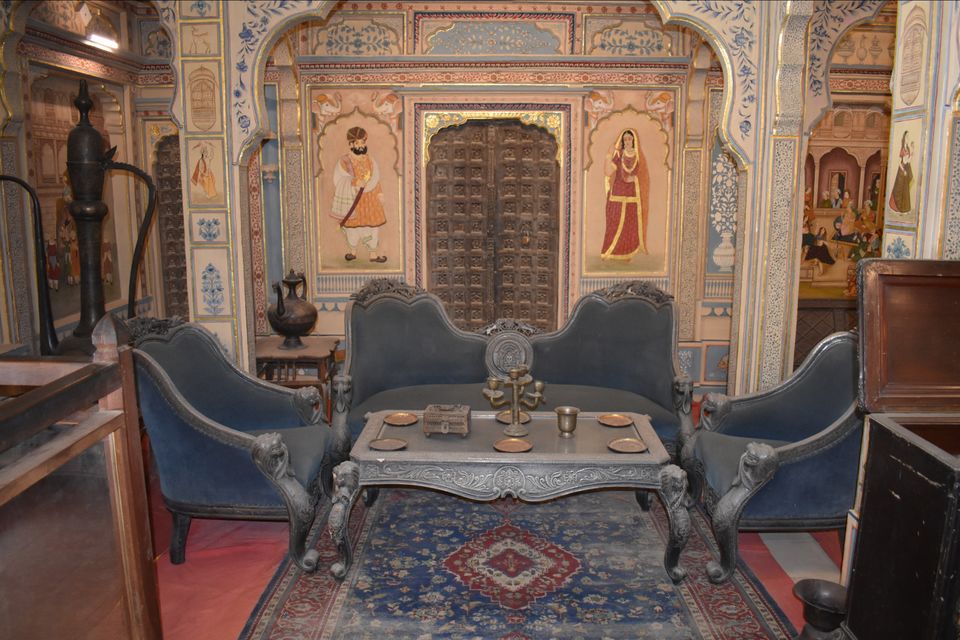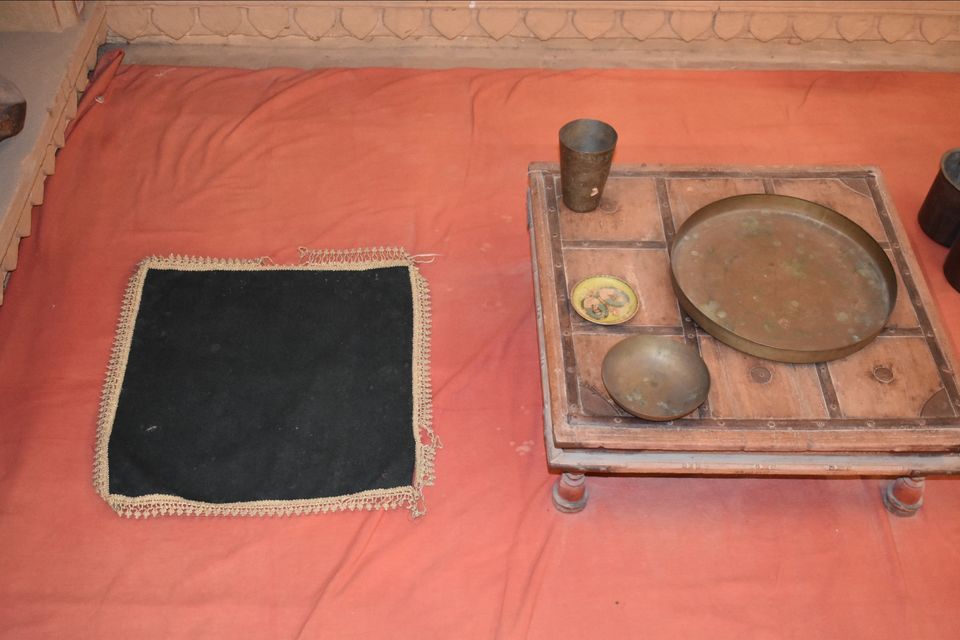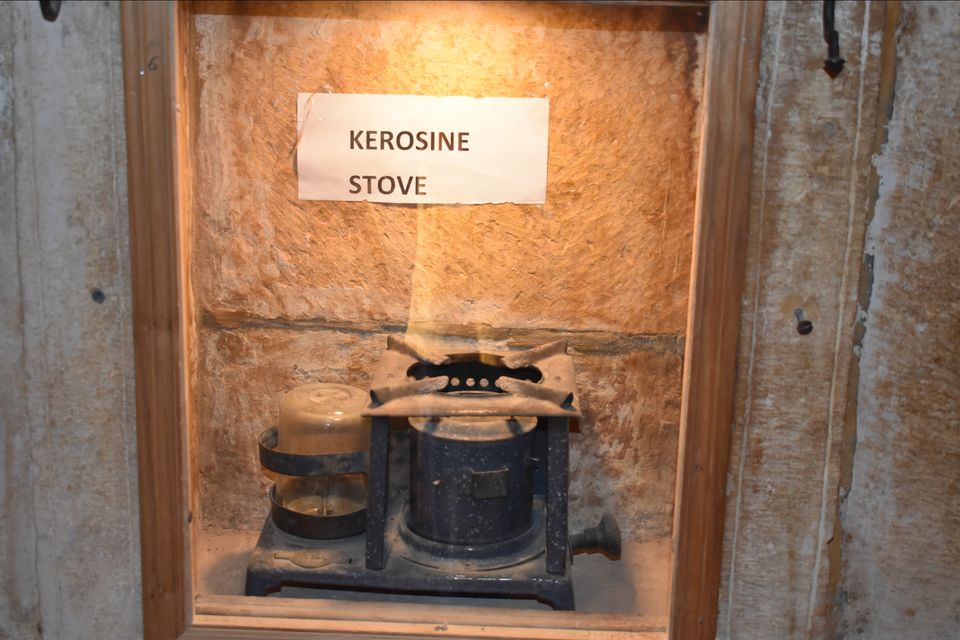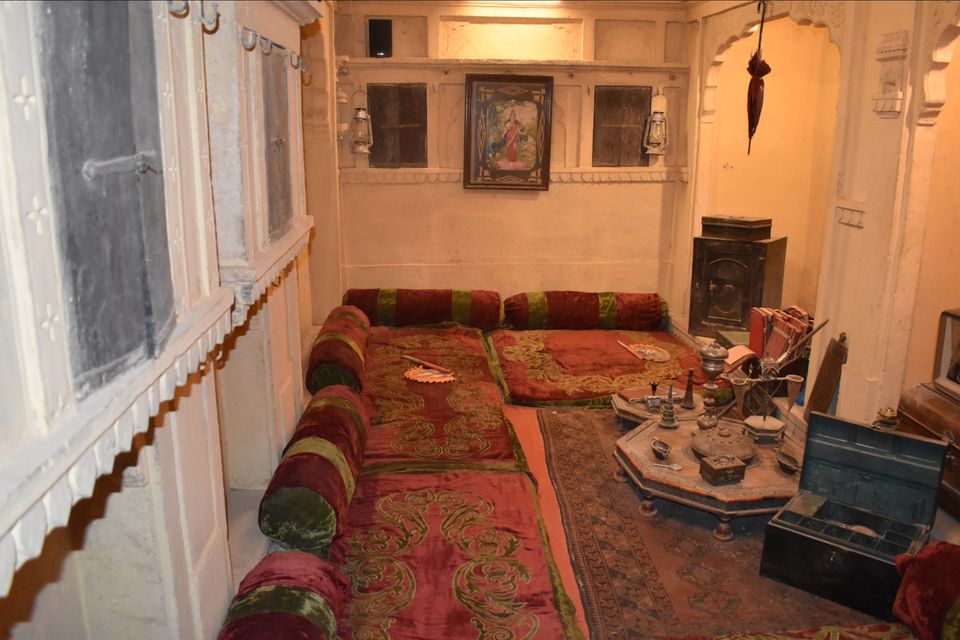 We had visited few museums on the third day and left our hotel to visit the MIGHTY THAR at around 1 PM.
Our cab was already booked by the hotel for INR 2000 for return journey and it was cheap. You'll come to know why i said it cheap.
The first pit stop was Kuldhara Village which was 30 kms away from the city.
This a ransacked place and now whatever left for tourists to see are the Ruins.
This used to be the village in 18th century where Paliwals used to live. Yes, that's the place from where Paliwals came.
They all had to leave the village abruptly one night when ruler Salim Singh warned to destroy the village if the Paliwal's Sarpanch daughter doesn't get married to him.
This baffled the people and they left the village overnight.
Since then, Ruins are standing at this sacred place which once used to be the temple of Paliwal priests.
We spent an hour or two here and approached towards desert.
As we were close to the desert, the sand dunes which were visible took our breath away.
It was pure golden sand reflecting the rays like a mirror with sheer beauty.
The cab person suggested us to take the desert safari and we were not disappointed. Belive me, it's worth every penny. I would say it's better than Dubai as I've done both.
And it costed us only 3000 INR for 3 people for 40 minutes. It's because it was off season. We went in July.
Make sure you have your pockets filled when you're doing this in November or December.
Following this, we did a camel ride as well in the middle of the desert and I got to learn something new that day.
Yes, camels can run faster on sand than a horse on roads.
It was 6 PM already and we waited for about 1 more hour on sand dunes to see the sunset.
It looks exactly like a red ball falling into a brown water and getting completely submerged. It was surreal experience.
After sunset, we had our barbecue dinner waiting with some exotic Rajasthani dishes and folk music.
This package had costed us around 7000 INR for 3 people including everything.
Hell cheap right. But only during the off season.
Double the cost during winters.
Thar was 45 kms from the hotel we stayed in and it took 2 hours.
Trust me, as you approach towards the second biggest hot desert of this world, the view becomes crazy.
I couldn't believe that desert could be this beautiful.
You could also choose to visit Tanot Mata Temple which is near the border. It's the same temple that stood still during the Indo Pak War as shown in the Border Movie.
The BSF needs to be informed in advance to seek approvals for visiting this temple due to security reasons.
We chose to visit other places instead due to the lack of time.
Ghasiyar Lake, another beautiful pond in the heart of the city. A man made paradise it is, very soothing and refreshing far from any city crowds.
Overall, I must say it's the most under rated place I've ever been to. I would really want to go again with my friends and spend some night or two in the Thar.