While exploring a historical and cultural city, it is essential to search some authentic places to eat which captures the taste and the vibe of the city. Udaipur,the city of lakes is set amidst the deep blue water and picturesque landscapes and that makes it a popular tourist destination. Places like Lake Pichola, Ambrai ghat, Jag Mandir, Jagdish Temple are the popular destination in the city. The royal city is known for its hospitality and here is the list of best restaurants in Udaipur that assure a wide variety of cuisines for your twisted tongue!
1. Tribute
Located at Fateh Sagar, The Tribute restaurant is known for its equine decor and lakeside view. The spectacular view of Rang Sagar Islands and migratory birds during winters are surely a treat for tourists looking for delicacies. This place serves north Indian, continental and the ethnic curries with an authentic bread of Rajasthan.
Where: Fateh Sagar, Udaipur
2. Ambrai- Amet Haveli
Ambrai Restaurant is one stop where travelers force themselves to stop. It is one of the places that offers luxurious comforts and breathtaking view. This restaurant is located on the banks of Lake Pichola, giving a mesmerizing view of Jagdish Temple, City Palace, Gangaur Ghat, Lake Palace and Jag Mandir. The particular place offers an outdoor setting with sparkling lanterns for a romantic setting over the lake.
Where: Pichola, Udaipur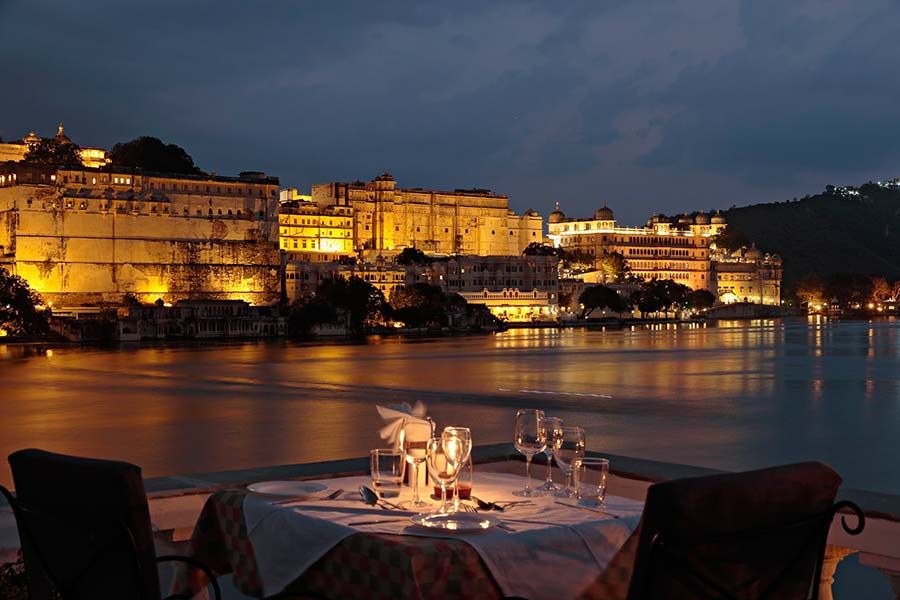 3. Upre By 1559 AD
Upre means "Upstairs" in Mewari. This restaurant is located on the terrace with a wonderful view of the City Palace and Lake Pichola. The ambiance is completely romantic and serene. Not to forget, the Mewari food served here is to die for!
Where: Lake Pichola, Udaipur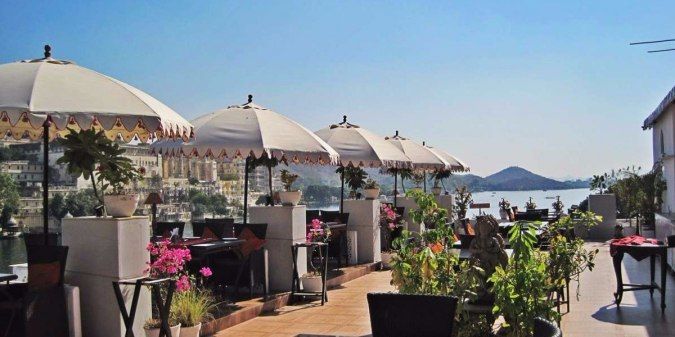 4. Palki Khanna
Palki Khanna is the best place to relax after your long walks inside the City Palace and the Museum. Palki Khanna is considered best for snacks and drinks. There is no better place than Palki Khanna to unwind yourself with a book and a bottle of wine.
Where: Palki Khanna, Udaipur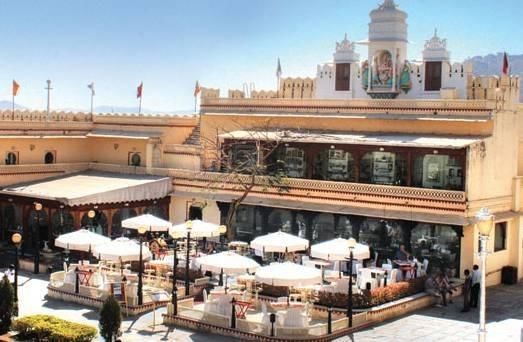 5. Steam Restaurant
The place is decorated with bamboo sticks with comfortable seating. The hospitality and service are one of the attractive aspects of the place. Woodfire oven pizza is one of the famous food from this Restaurant.
Where: Fateh Sagar