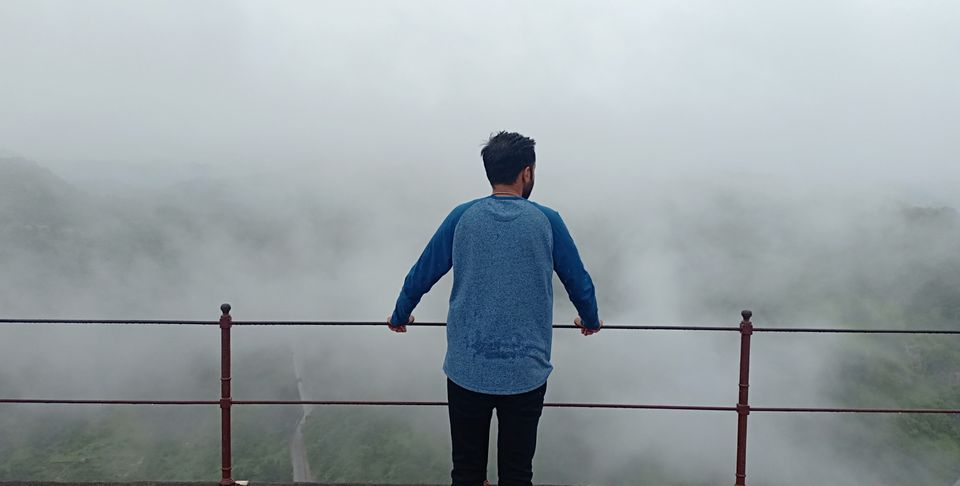 Nearest airport : Maharana Pratap Airport, Udaipur.
Udaipur is well connected through road and train also.
Fort is 103 kms away from 'City of lakes'.
Book a taxi from Udaipur and enjoy the serene route to castle.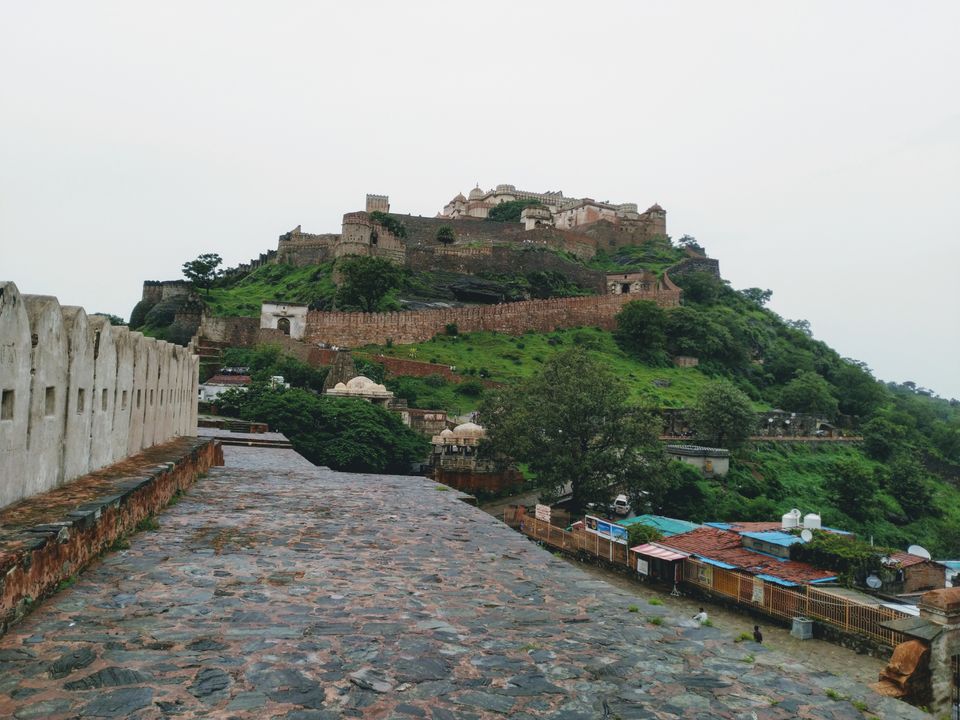 Sunday 19th August, having dinner with 2 of my friends at a restro; one of them all of a sudden ask to visit the mighty fort and convinced the other two to hit the road for it. Being this place in my wishlist for a long and a Eid holiday in the upcoming week ( 22nd Aug ) I couldn't resist.
Best time to visit : November to February
Well I recommend monsoon months too because it's going to be a jaw dropping view from top of the fort as it's surrounded by clouds and greenery all the way.
We left for the UNESCO WORLD HERITAGE SITE early morning 5 AM in a SUV. It was a 3 hour drive from my hometown and as the fort opens at 9 am, so by the time we head towards Charbhuja nath temple to soak blessings.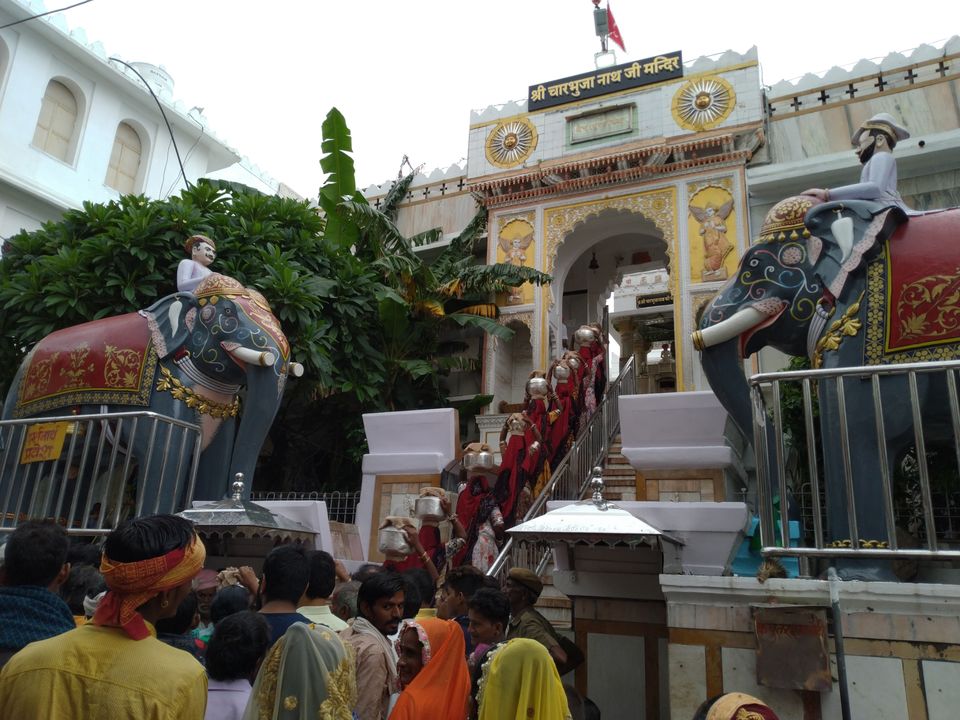 Around 9:30 we reached in the premises of GREAT WALL OF INDIA and as state was facing monsoon season, it was pouring down heavily. But fortunately it turns out to be a silver lining in the dark clouds as we reached the top of fort.
We waited for an hour and had our breakfast.
Rain was not looking to favour us so we rented umbrellas from one of the shop there and started the trek.
Due to rain it was getting bit tough to hike but the inquisitive soul encourage us to move forward. Each and every spot is sheer camera-ready. Entire fort was covered with clouds.
As we reached at the top, rain stopped and the glimpse which nature was offering, made all of us numb. Greenery all-around, blanket of clouds, infinite wall of fort outlined by beautiful Aravalli Hills; these are some of the gestures which I can put into words but in reality it's more than that. It was a class view from height. We spend near to half an hour on top, took some pictures and start to descent.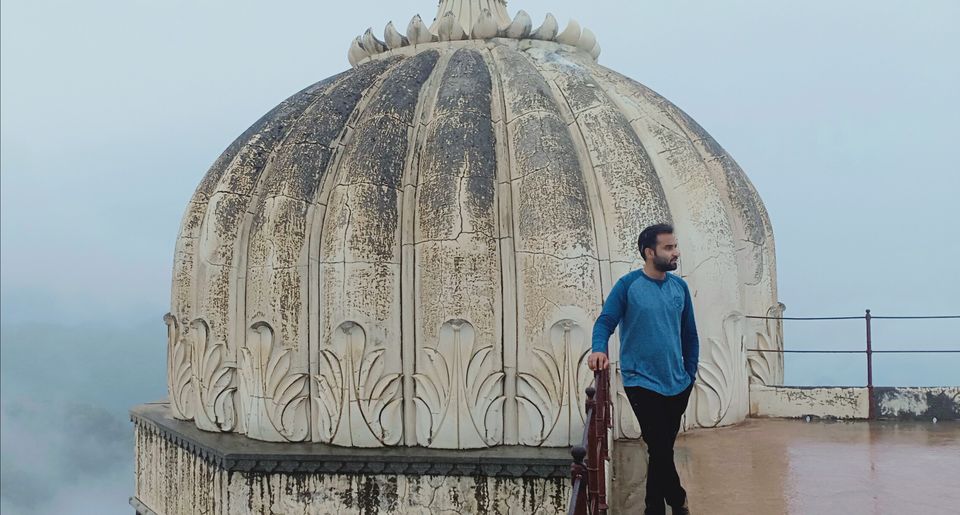 We came out from the fort in search of lunch but got ended up parking our car in a zone as soon as we saw a board written 'adventure activities @ kumbhalgarh'. We went further and it was zip lining which is being offered to the visitors. Without wasting any time 2 of us closed the deal by bargaining with the operator. At first he asked for 650 bucks per person, and we ended up giving 375 per person which turns out worth every penny.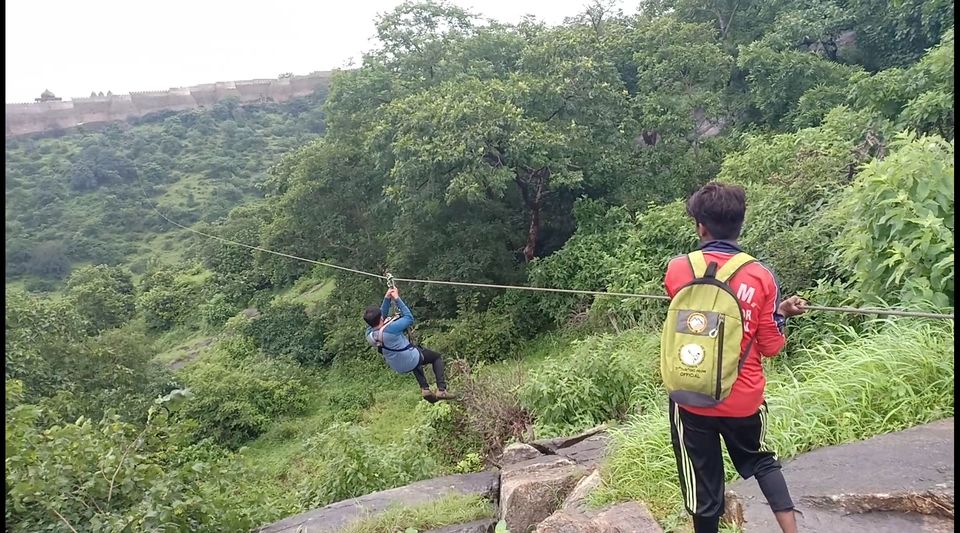 After getting the thrill we had our lunch and moved towards Nathdwara.
Nathdwara city is famous for temple of Lord Shrinathji.
Watch was reflecting 8 pm when we reached Nathdwara.
Booked a hotel, had a lite dinner and joined the bed to wake up early next morning to attend the MANGLA DARSHAN which use to held at 5 am.
We reached the temple on time and got the sight of God with quite ease though there were immense devotees.
Don't miss out the city special 'pudina wali chai'.
We returned to hotel, loaded the luggage in car and returned back to our hometown with a bucket full of memories of this short trip.
Useful tip : Reserve at least 2 days for kumbhalgarh trip. Way to fort I found so many luxury properties to stay in budget but due to scarcity of time we didn't opt anyone. Donate one day in the property and next day for the fort.
Pay a visit to marvellous Ranakpur Jain temple which is a 1 hour/50kms drive from fort if you get some time.