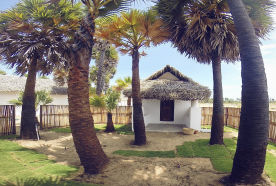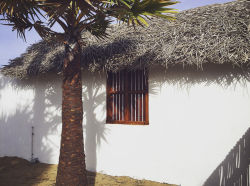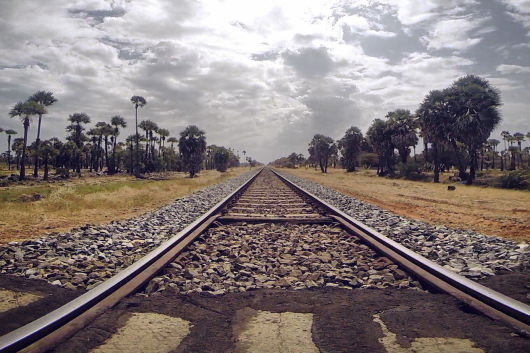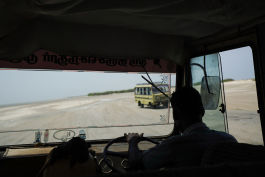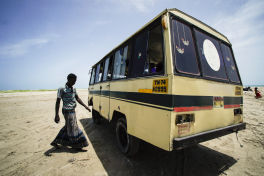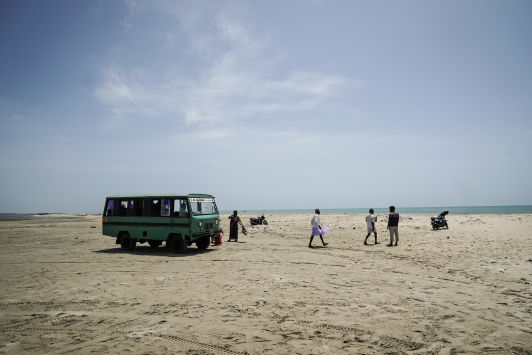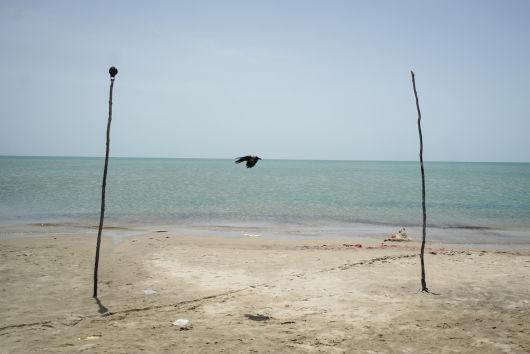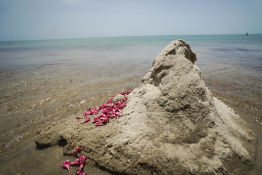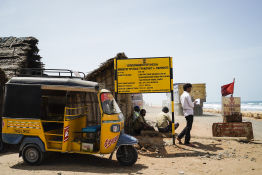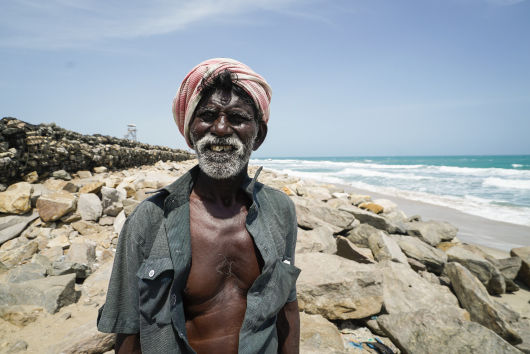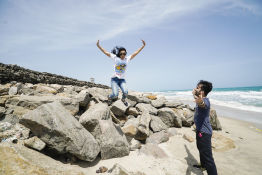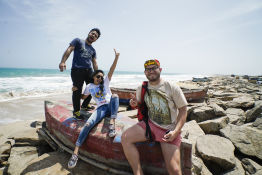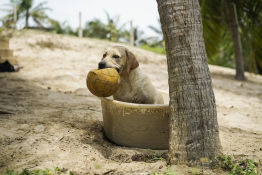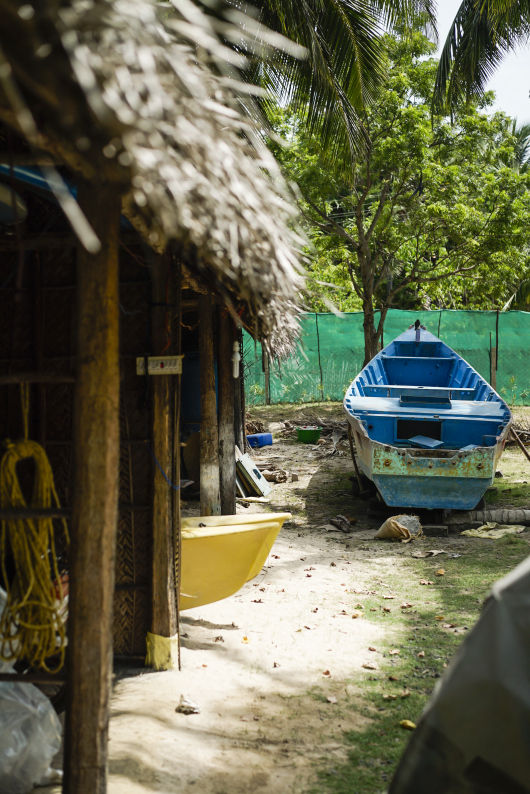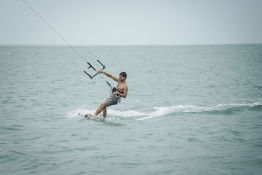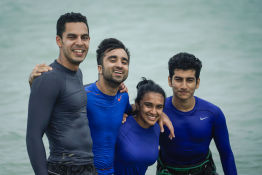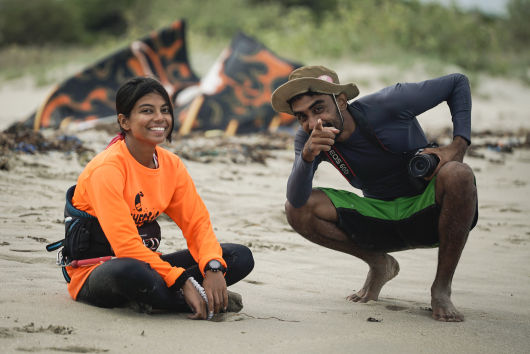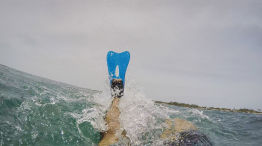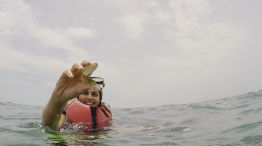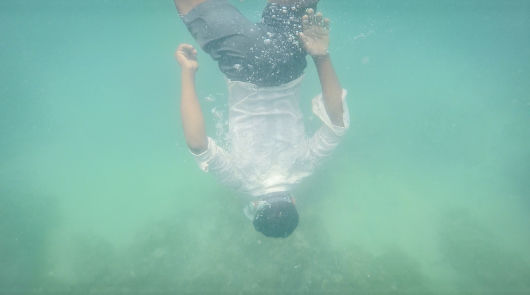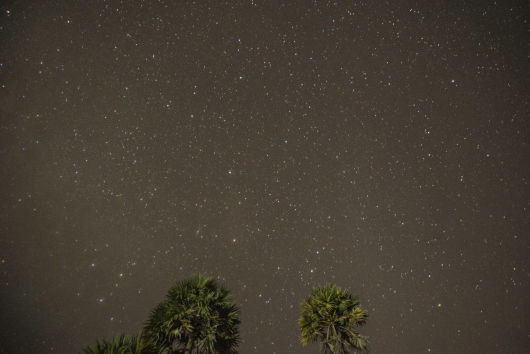 What began with a rather sleepy uncle using my shoulder as a pillow on the plane, led to one of the most beautiful and yet undiscovered places I have ever seen. The stars shone brighter here, the waves rolled freely onto the serene sands of Rameswaram and the silence that envelopes your ears here at night is pure bliss. The sun always beats down with a kind of heat that could smoulder you and yet it only warmed us.
As for the people – well they were all about the saying 'hot weather & warm people'.
My fear of heights that was somewhat conquered, it was now time to get rid of that bothersome fear of water. Scuba diving was a whole different experience. Throwing yourself straight into the deep end (without a life jacket) is both ridiculously scary and a total adrenaline kick!
However, I think one of the biggest lessons I was fortunate enough to take away from this kitesurfing sabbatical, was to stop trying so hard and sometimes, let life take it's course and you'll be amazed at what you discover. Our Kite-Surfing instructor Jehan, was always trying to instil the importance of mind over muscle and it didn't quite hit home until we were leaving. Sometimes, you gotta let go, to stay in control!
The Reel Explorer kicked off with a destination which was the kind of India we don't get to see often, the kind that ever so often takes your breath away.
Kathadi north is in Pirapanvalasai which is where we stayed. Brilliantly built villas – so simple, yet elegant.
The coolest thing about this rickety and yet sturdy ol' bus was that it's bumpy ride took us all over the sands of the beach (and even into the shallow depths of the water).
And finally we approach the absolute tip of the tip of India. Yup, you read correct.
Oh the places you'll go and the people you'll meet – and we MET! From locals to the few adventurers who shared the journey with us, we couldn't have asked for better company!
The beach property (Kathadi South which is in Kunthukal) where all the kitesurfing equipment lived (along with three of the most playful furry kiddos ever) was also where all the fun began. From learning slacklining to chowing down on fresh rasam and fried fish or playing some cricket in the sun – we didn't let a minute go to waste.
Kitesurfing is both exhilarating and completely uplifting (literally). Though we didn't quite become pros in the few days we had, there was fun to be had, every single day!
Who says you can't snorkel in India? This is definitely something that needs to be experienced! Words don't do justice.
Starry nights are pretty epic. But starry nights in Rameswaram with the slightest breeze blowing, a little tipsy from the few beers I'd downed and in absolute peace is something else entirely.
This travelogue was first published by The Reel Explorer .