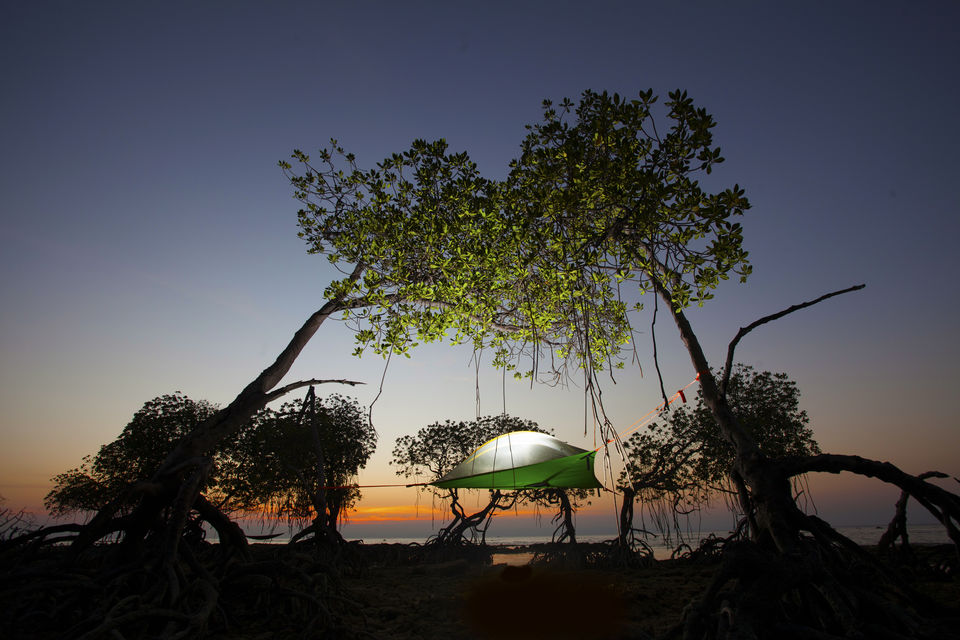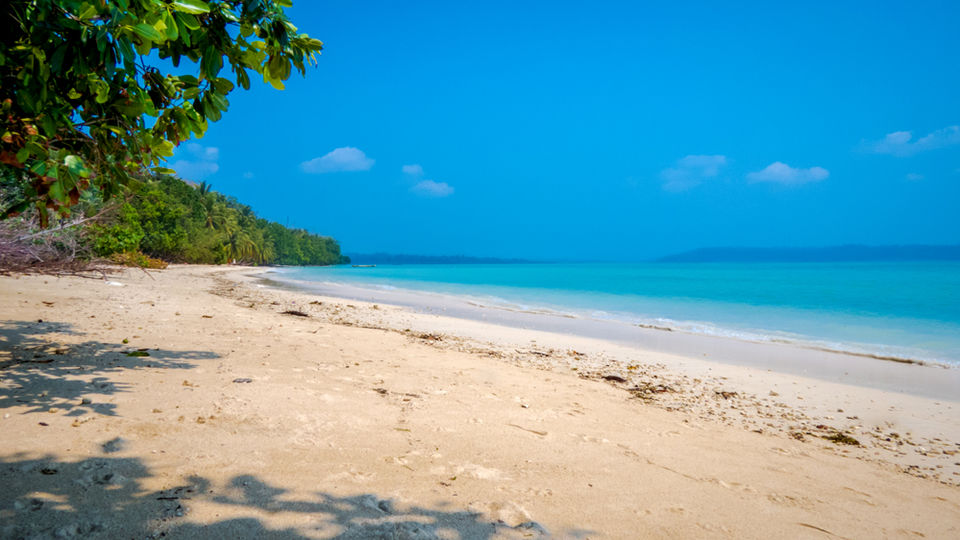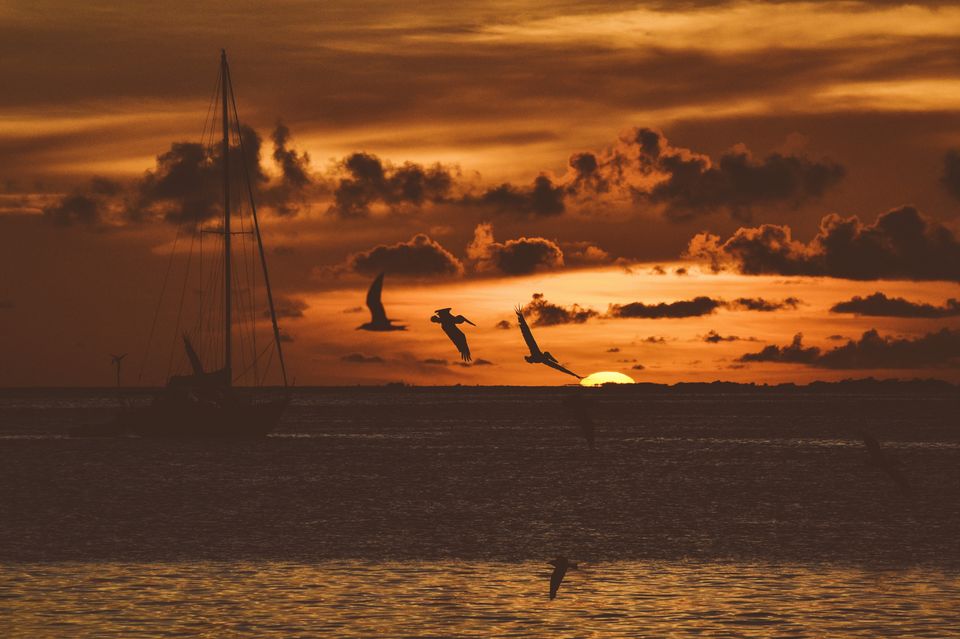 The technicolour palette of a few hundred shades of blue and green will cause you to wax lyrical, the second you set foot into Andaman's tropical terrains. On this intoxicating odyssey from the capital city of Port Blair to the uncharted lands of Diglipur, you'll find yourself driving past desolate beaches and islands bereft of any touristy frills. You'll stumble upon mangrove forests aquiver with the heady chorus of a thousand cicadas, bask in the magic of ivory-white coasts lapped by topaz waters and witness routinely crimson sunsets, that are sublime experiences in themselves. And punctuating the scenic terrains, are shacks boasting of an inspired cuisine of fragrant coconut-infused curries and afternoon sessions of warm repartee with the southeast Asian locals, that'll keep you coming back for more. You can plan your trip here.
So charge your camera batteries, grab your friends, and psych up for a journey through undulating hills, tumbling rainforests, impossibly blue skies and an omnipresent tropical breeze.
The route
Our journey starts from the capital city of Port Blair, via the Grand Andaman Trunk Road. South Andaman Island is 29 kilometres away and takes under an hour to reach. We head to the limestone caves of Baratang next, and stop at Middle Andaman's Rangat for the day. The trail ends in North Andaman Island, at Diglipur.
This is a suggested route for the Andaman – Diglipur road trip:
Port Blair – Baratang – Rangat – Mayabunder – Diglipur
Itinerary
This itinerary is spread across four days:
Driving on the Grand Andaman Trunk Road – the archipelago's primary thoroughfare feels other-worldly. The encompassing jungles are dense, teeming with an ensemble of lifeforms. After an hour or so, an all-pervading sun-bleached coastline of the South Andaman islands appears, soothing your city-worn soul with its laid-back tempo and a distinctive seafood fare.
Time on the road: 2 hours 36 minutes
Distance: 101km
Top experiences: When in Port Blair, make stops at the museums of Anthropology, Fisheries and Samudrika; built in the late 18th century, visit the historic Cellular Jail or Kaali Paani; go island-hopping, and make sure to cover the islands of North Bay, Ross and Viper; if you're visiting after sundown, catch the light and sound show at Ross Island; take a contemplative walk past Radhanagar Beach and later, go snorkelling at the Elephant Beach; catch a sunset, and spot rare bird-folk at Chidia Tapu; at Mahatma Gandhi National park, walk down to Jolly Buoy island and marvel at the outlandish twisted tree trunks; trek up to Mount Harriet through sandalwood thickets, for a spectacular view of the islands.
Where to stay: Coconhuts Beach Resort and Sea Shell Neil. For more options, check here.
The drive from Baratang to Rangat will be the most cinematic stretch of your trip. The roads are flanked by small hills, rainforests alive with the drone of its residents and unblinking buffaloes wallowing about in millponds. Middle Andaman is speckled with talcum-powder beaches, jewel-toned coral reefs and dwellings of the Jarawa tribe. Remnants of the Negrito ethnic groups, the indigenous Jarawas draw travellers from around the world every year.
Time on the road: 1 hour 40 minutes
Distance: 61km
Top experiences: On your way from Jirkatang to Middle Strait, explore the Jarawa Tribe reserve; cloaked in a hushed silence, the mangrove forests – a lush microcosm of the Andaman islands, can be visited via ferries; take a dongi ride through the limestone caves; witness the flame-orange skies rendered by the sunsets at Rangat's Parrot Island.
Where to stay: Pellicon Beach Resort and The Barefoot At Havelock. For more options, check here.
Rangat's quiet country roads will lead to Mayabunder, approaching which you'll find yourself chasing the coastline and beaches discernible only by local monikers. The sleepy coastal town of Ramnagar greets you with its treasure trove of eateries, camouflaged almost entirely by the region's thick forestation. Folded deep into the forests, the town is riddled with the islands of North Reef, Stewart and Sound. While here, you'll witness some of the most glorious sunsets, that will evoke a sense of pensive silence.
Time on the road: 1 hour 42 minutes
Distance: 68km
Top experiences: Sun-bathe by the Cutbert Bay Beach; take a ferry ride through Amkunj Bay Beach's mangrove fringed creek; trek the evergreen outcroppings of the Moorys Dare; pack a picnic-lunch and drive up to the nearby Panchavati hills; you could end your sojourn in Middle Andaman with a night of camping under Long Island's starlit skies.
Where to stay: The Seaview Residency and Ixzire. For more options, check here.
The road to North Andaman island is strewn with ornate Catholic churches, shimmying coconut palms and rows of orange trees. You'll find yourself cycling through sunlit paddy fields and cinnamon groves for most of the journey, and upon reaching Diglipur, everyday sights of the fishermen going about their business and ramshackle stalls selling nariyal paani, will greet you at every bend.
Time on the road: 2 hours
Distance: 80km
Top experiences: Visit the Karmatang Beach for its kaleidoscopic coral reserve and turtle hatcheries; wander through Austin Creek and spot a myriad of birds; for a few hours of absolute serenity, head to Avis Island; take an invigorating walk through Ray Hill's wilderness trails; drop in at the Austin X Island and say hello to a spotted deer or two; Ross and Smith Islands are a hotbed for water-sport enthusiasts, but can be visited to learn about turtle nesting too; make sure to hike up to the lesser-known chain of mud volcanoes; if you have time, end your trip with a drive down to the beaches of Ramanagar and Kalipur, and sold by the shacks, get yourself a pomfret thali or two.
Where to stay: Anugama Resort and Holiday Inn Beach Resort. For more options, check here.
When to go
November through May are the months when Andaman is at its most beautiful. The monsoons withdraw by October, making way for pleasant nights, and winters are welcomed to its tropical towns by mid-November. Temperatures during these months can go as low as 20ºC.