Rishikesh, which is a city in India's northern state of Uttarakhand, in the Himalayan foothills beside the Ganges River. It is a 'Yoga Capital of the World' with masses of ashrams and all kinds of yoga and meditation classes.
Rishikesh is also the Gateway to the Himalayas. The Char Dham Yatra (Four Shrines Sacred Journey) ideally begins from Rishikesh.
When you are in Rishikesh, then i must say this place is worth visiting. It gives you an eye to explore best of Rishikesh, eye-throbbing sunset with a winsome view. A place where you can settle down and spend hours and hours and hours seeing the scenic view hearing out the peaceful sound of Ganges.
Serving Israel cuisine with an authentic taste with melange of drinks. I must say, food was OK OK and service takes little more time then expected but yeah they have got great space in the balcony, so its worth waiting. Just go there, find your spot and enjoy your food.
Where: Hanuman Mandir, Laxman Jhula Rd
When: 8am to 10:00pm (open all days)
Cost: ₹600 for two people
A cafe which makes you feel like to visit it again with its attractive ambiance having a fancy theme of Hippie. It has unique blend of cuisines which attracts the hippie crowd obviously as well people who want to enjoy the awe-inspiring view of Ganges and Lakshman Jhoola.
I would add one thing that above all you can enjoy only when you got a chance to sit in the front open yard otherwise man, this place is really suffocating.
Talking about food, this place serves awesome delicacies which makes you drool. Give it a shot to its vegetable platter and i'm sure you won't regret it later.
Where: Laxman Jhula
When: 8am to 11:00pm
Cost: ₹600 for two people
One of the most talkative place in town which has been dedicated to the well known band "BEATLES". Again a place near to River Ganges which is conventional for it's rapid waves can be seen and felt here.
It's stunning ambiance as well as toothsome food makes you fall in love with this place and leaves to feeling content.
Where: Paidal Marg, Tapovan Sarai, Near Hanuman Mandir,
When: 11am to 9:00pm (open all days)
Cost: ₹600 for two people
Rishikesh Shanti Shanti Cafe, as it name says, you will exactly find this place as it is. Peace, calm, melodious music, you will find all here. It serves an enticing assortment of Mediterranean food and vegan meals.
The rustic charm of the double-Decker sitting area (quirky and eccentric in style) in an open-air with the breathtaking countryside giving the view of Mountains, Ram-Jhula and Ganges which add on the beauty of this cafe.
Where: Hanuman Mandir, Laxman Jhula Rd
When: 8am to 10:00pm (open all days)
Cost: ₹700 for two people
In the heart of Rishikesh, 'Yoga Capital of the World' has lot to offer you. A decked sitting area with the surrounding of trees, grassland, rapid sound of river Ganga speaks it all. Offering a slice of the authentic Israeli way of life with freshly prepared Israeli platters and pancakes .
Where: Laxman Jhula
When: 9am to 11:00pm (open all days)
Cost: ₹500 for two people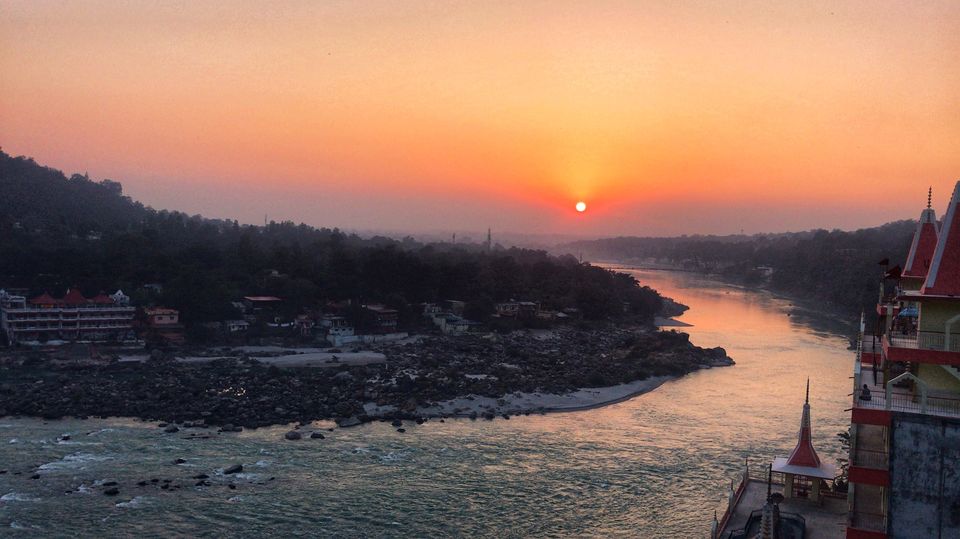 The best way to celebrate the holidays is with some delicious food.
#breakfastspots #IWillGoAnywhereForFood
Frequent Searches Leading To This Page:-
weekend trip to rishikesh, weekend holidays to rishikesh, weekend travel to rishikesh, weekend travel to rishikesh, weekend travel to rishikesh