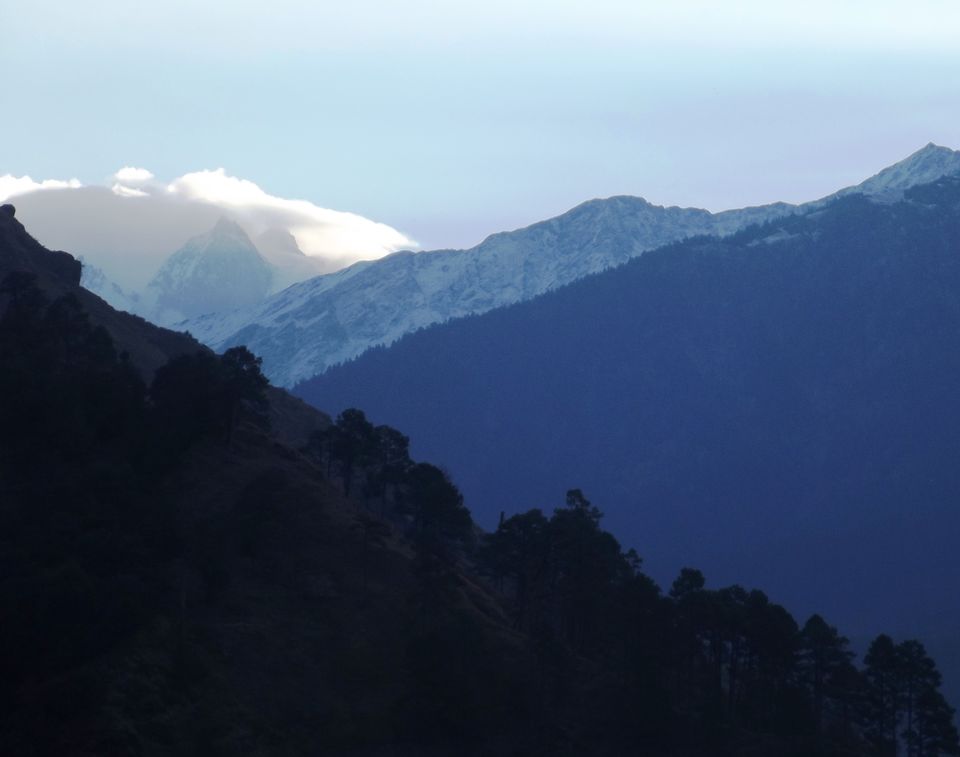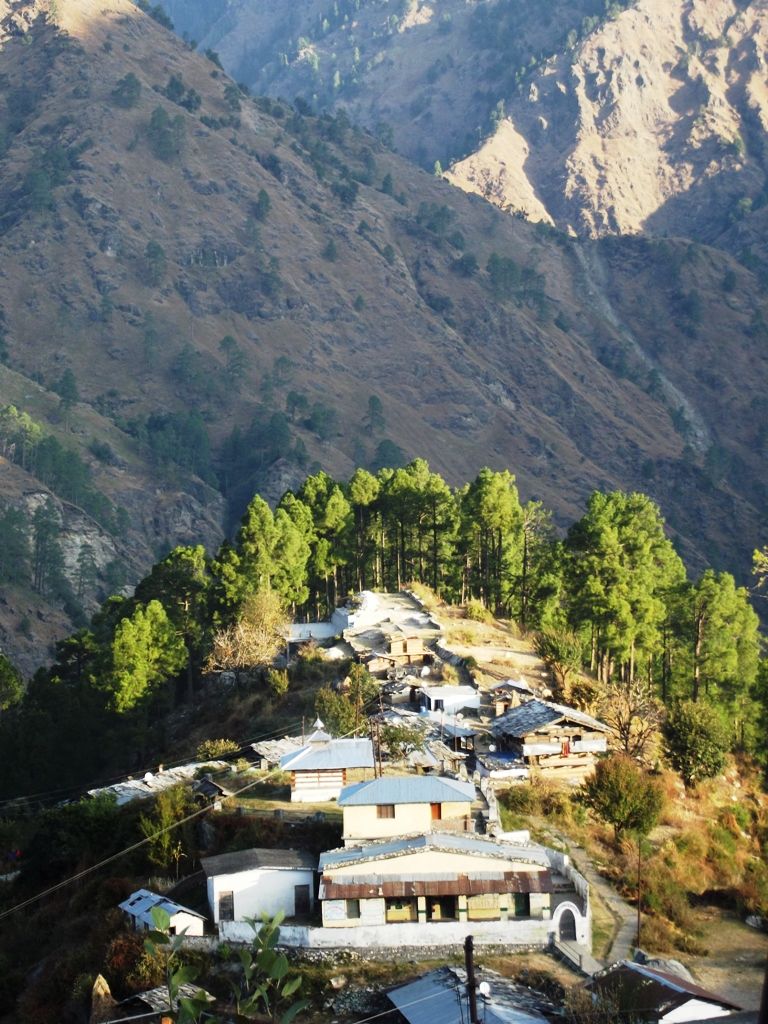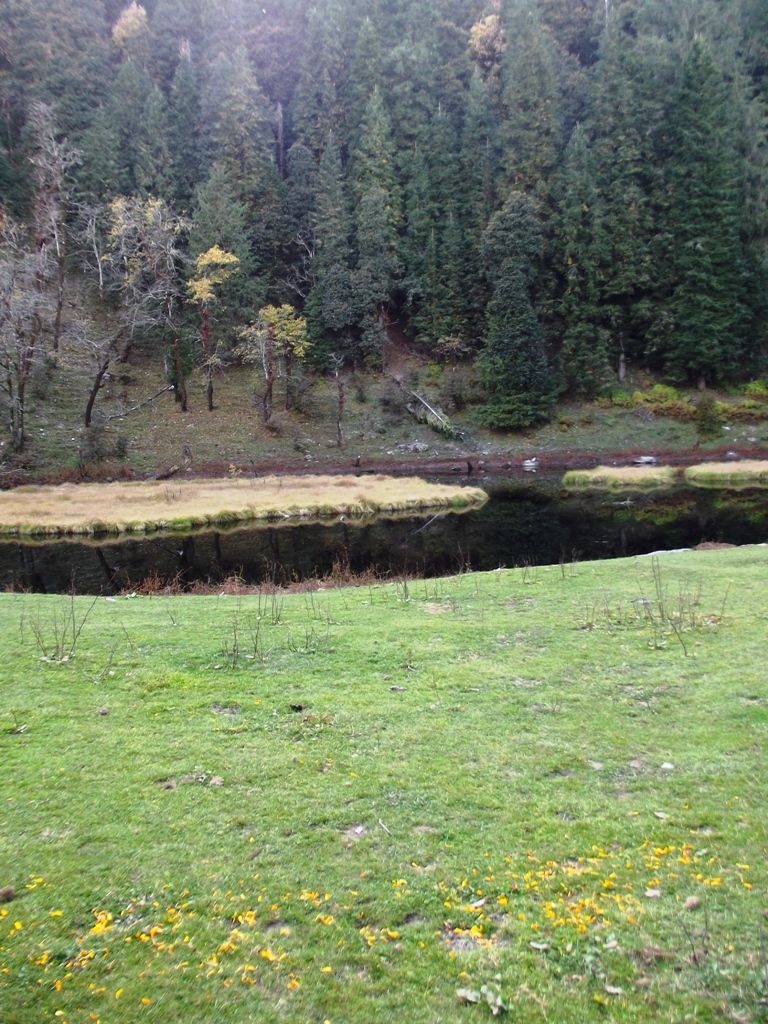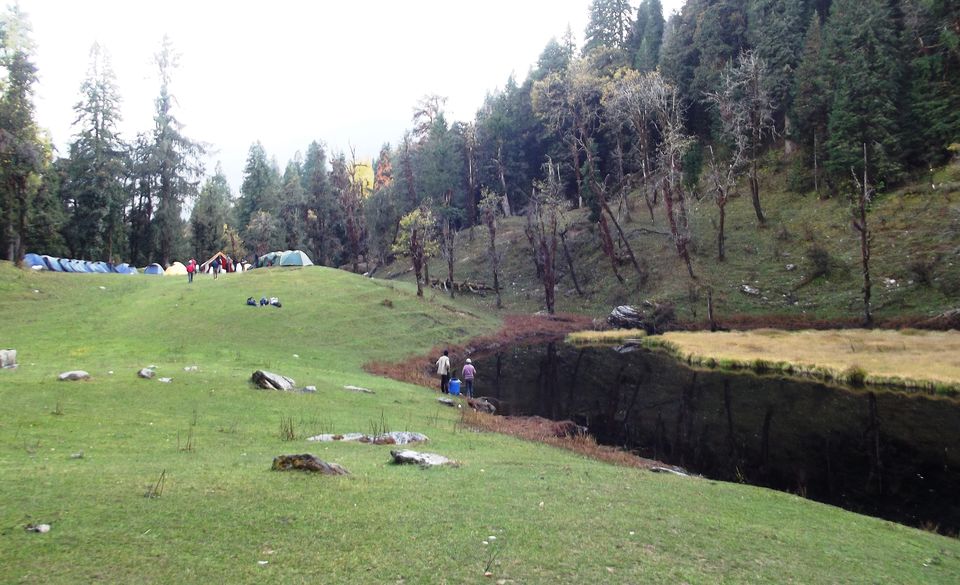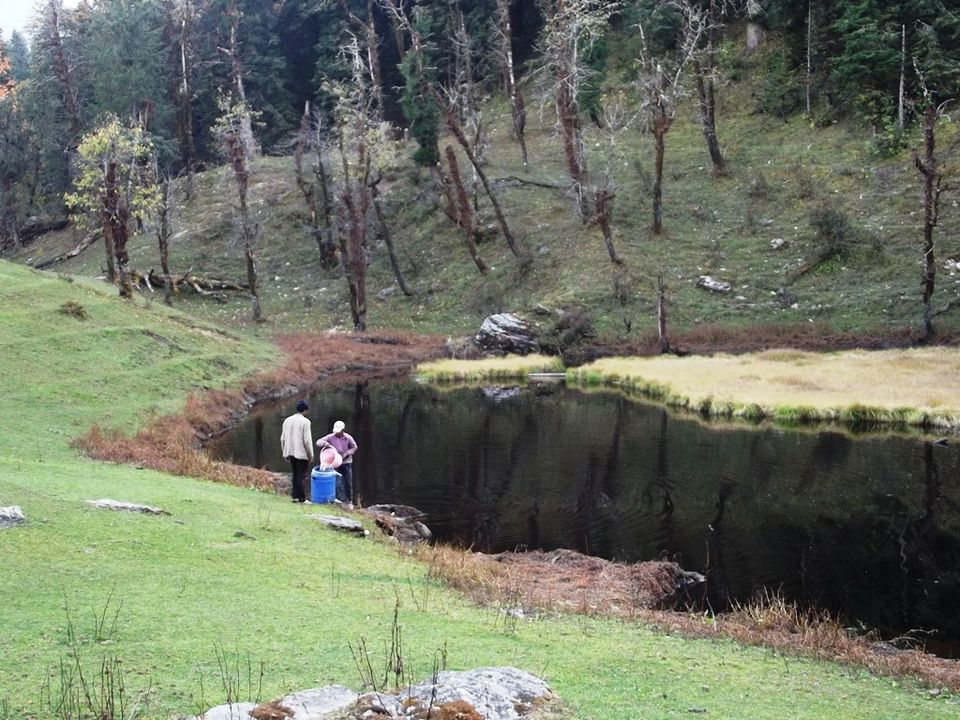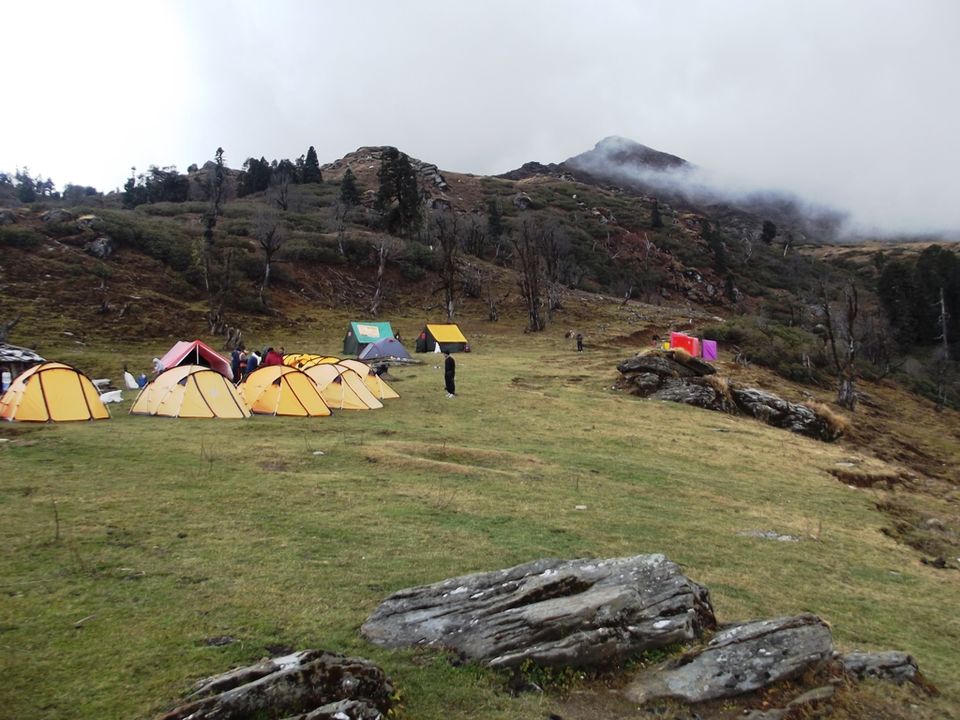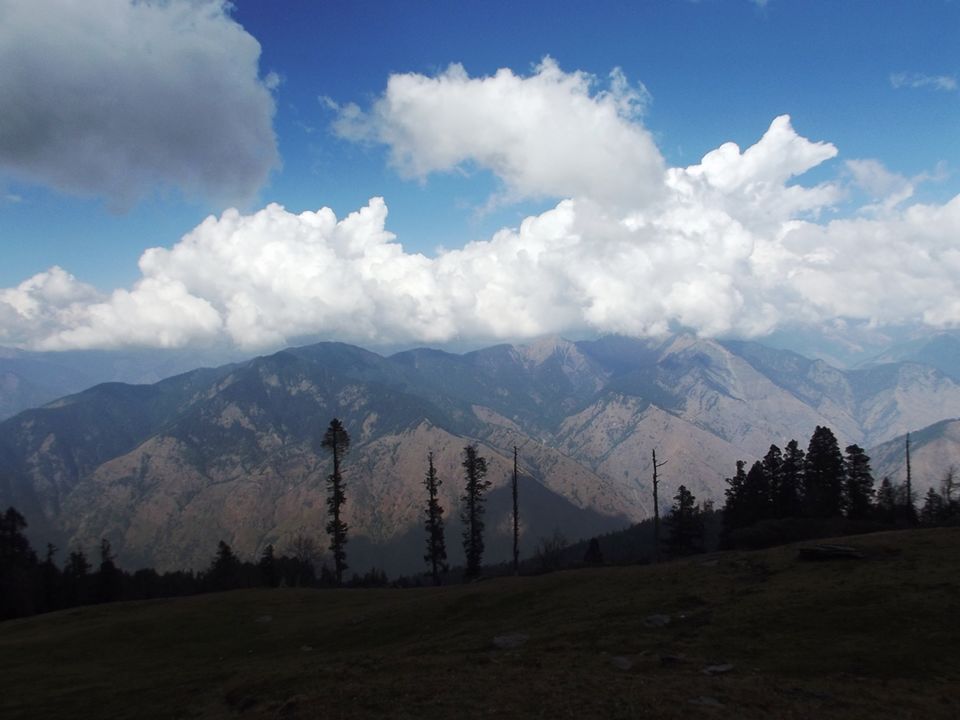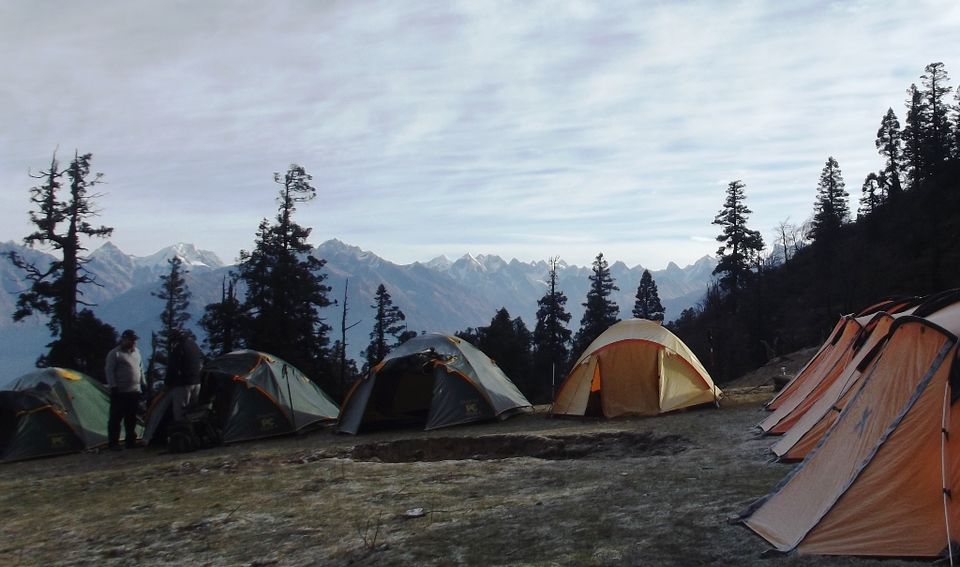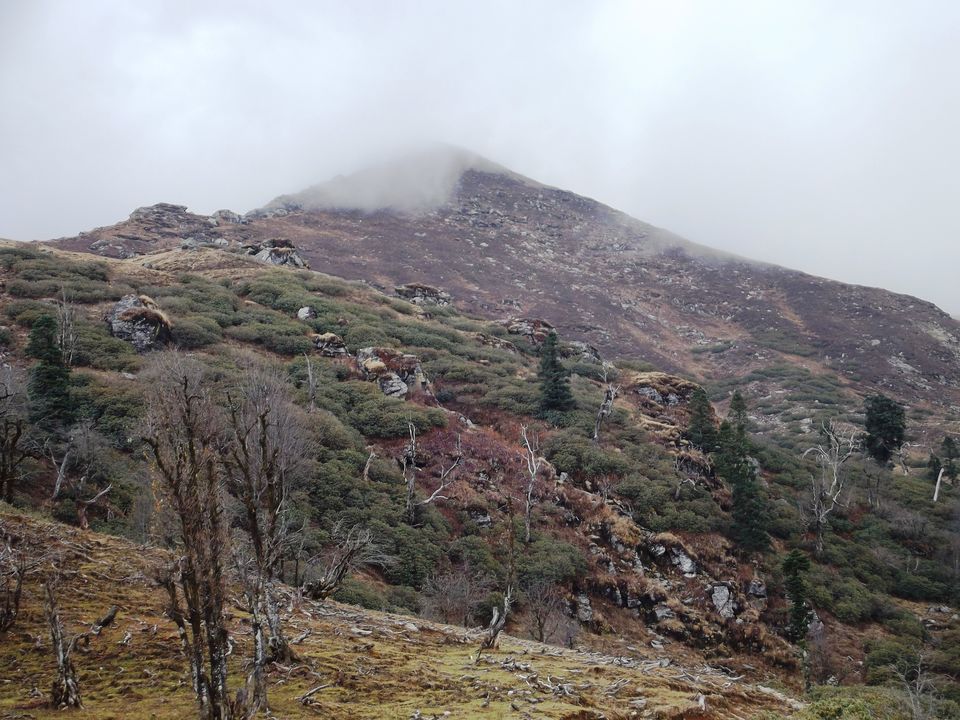 Can mountains heal your spirit? Can the smell of damp earth and decaying leaves, emanating from a forest of oak and rhododendron, help you get over personal failures? Could a week's trek make up for spiritual erosion caused over 15 years? Do those magnetic mounds of earth-mud-rock that we call mountains possess the power to transform you with just a glance?
Last month, when I signed up as a volunteer instructor for a trek in the Garhwal Himalayas, my mindspace was overrun with questions such as these. Questions that jostled with doubts, until the only option was to plunge into it head-first, as if base jumping from your life's own personal vantage point and hoping to emerge unscathed, at the end of it.
Fifteen years is a long time. Fifteen years is a decade-and-a-half. Time enough to get suitably 'educated' for that kosher job and then get married, hopefully forever. Only in this case, 'forever' lasted only 5 years. And because it ended badly, it took away a lot more than just my 'marital status'. Gone, too, was a sense of self-worth. What remained, instead, was a (now-healed) tumour of the pituitary gland and cavernous depression.
Till 15 years ago, I headed into the mountains religiously, atleast once every year. Starting at the age of 9, they called out to me regularly and I heeded that call till I turned 21 and 'normal' life caught up. But before that, for me, mountains stood for the divine and the magical.
Could Kedarkanth Trek (12,500 ft) recreate that magic, which was my lasting memory of the Himalayas, I wondered? But this was 2015, I was 36 years old and 15 kilos heavier. Yet, the deep, cellular love I felt for the mountains remained undiminished and aglow.
As the month of October ended, we headed out of Rishikesh towards Sankri (6299 ft). Literally meaning 'a narrow ledge', Sankri fits the description to the hilt. A small village that appears to be clinging to a 25-ft-wide rocky outcrop, Sankri serves as base for treks/expeditions into peaks in the Yamuna and Tons river valleys. Some of these peaks – Bandarpunch, Black Peak, Swargarohini -- are renowned for their elevation and technical challenges.
We were headed to Kedarkanth – literally, neck of Kedar (Lord Shiva) – a moderately difficult trek. The hike from Sankri to Juda Ka Talab (9097 ft) is a vertical climb of about 2798 ft, through a forest of pine and deodar trees resplendent in the afternoon sun. Juda ka Talab (JKT) is an oblong pond surrounded by a pristine meadow and towering pine trees. Time stands still here and wildflowers bloom, at the edge of the pond lined by lichen.
We camped here after lunch, exhausted from the steep hike of 4 hours and prepared for the next day's climb to Kedarkantha Base Camp (KBC). Another tough incline – 60-70 degree angle, the route from JKT to KBC is pristine, picture perfect and refreshingly free of human intervention.
It was on this route that a life-altering view greeted me. Overweight and slower than most other trekkers, I trudged my way uphill towards KBC through a golden-hued forest of oak and rhododendron. Although quite tired, I was enjoying walking at my own pace, stopping every now and then to soak in the pure, luminescent energy of the Himalayan woodland. The crisp air, filled with birdsong and laden with musky jungle smells, was somewhat intoxicating.
In the distance, as a gentle ridge rose into the final slope toward KBC, something magical happened. As I paused to catch my breath, looking up from the trail, a cluster of snow-covered peaks revealed themselves to me in all their glory. And I stood there, transfixed, gazing at mountains that seemed divine and otherworldly. It was the Swargarohini massif, through which, according to legend, humans can make their way to the 'heavens', like Yudhishthir and his trusted canine companion did, many millennia ago. If I am to define the entire Kedarkanth experience in one unforgettable incident, it would be this! The divinity, the purity, the light of the mountains – it was right there, in that perfectly-spaced break in oak trees, palpable and within reach.
Soon, the slope eased and KBC (11,250 ft) was in sight. It was time to break for lunch – a most welcome prospect, as any trekker will tell you. Post-lunch, we lumbered up the steep slope leading to Kedarkanth Top (12,500 ft). Treacherous and taxing, it was the toughest part of the trek, but strangely, a very fulfilling experience.
With winds blowing fiercely and near-vertical drops at every step, the climb to Kedarkanth Top tests your mental and physical faculties like nothing else. At certain stretches, there is no other way but to clamber up the slope on all fours. That November evening, as the sun set over a magnificent 360 degree view of the Garhwal Himalayas, all the clichés of pitching your will against daunting odds seemed to come true. That, and looking ahead, instead of at the precipitous drops – in the high hills, as in life – that we all successfully navigate, is what has stayed with me.
Sometimes, Kedarkanth showed me, the view from the top is all that matters. Its stunning beauty, your own strength in making it till there, the joy and magic of the moment, is enough to get through perfidious crevasses of grief and tribulation on the trail called life.