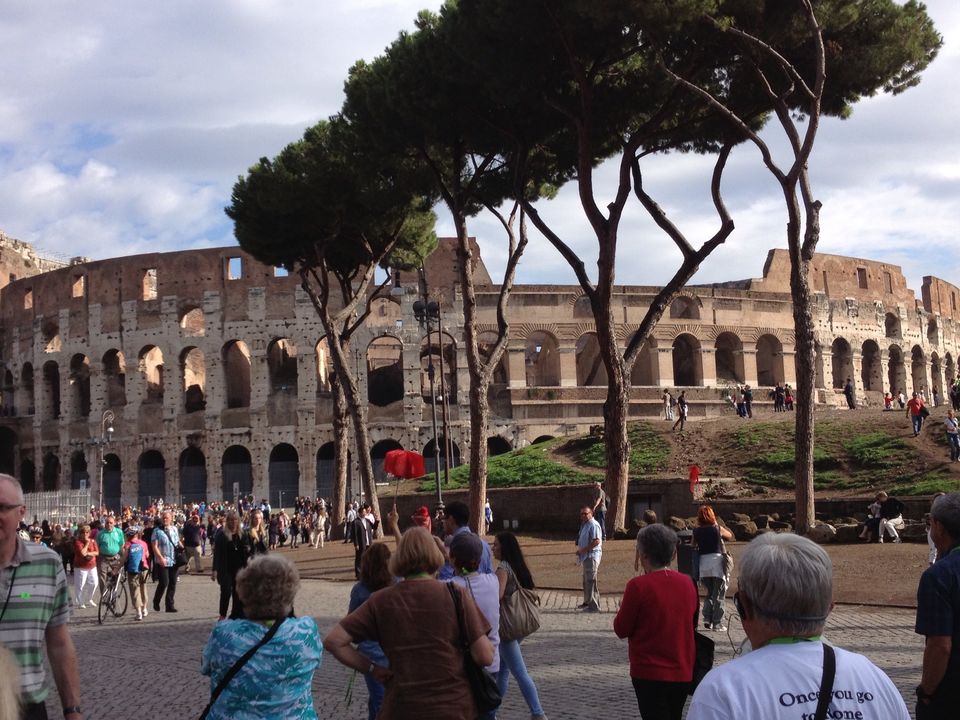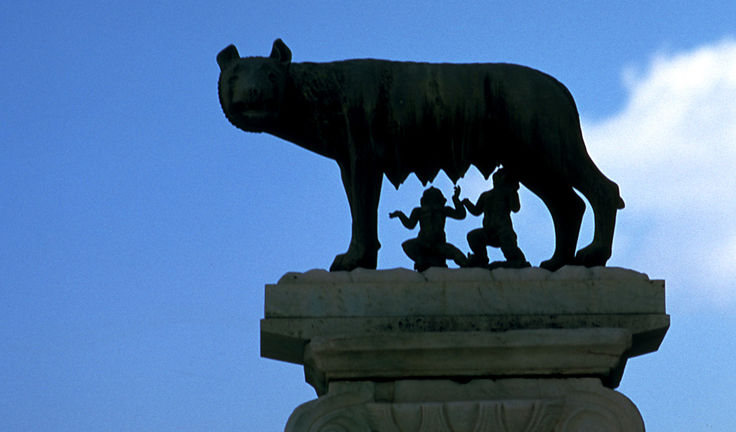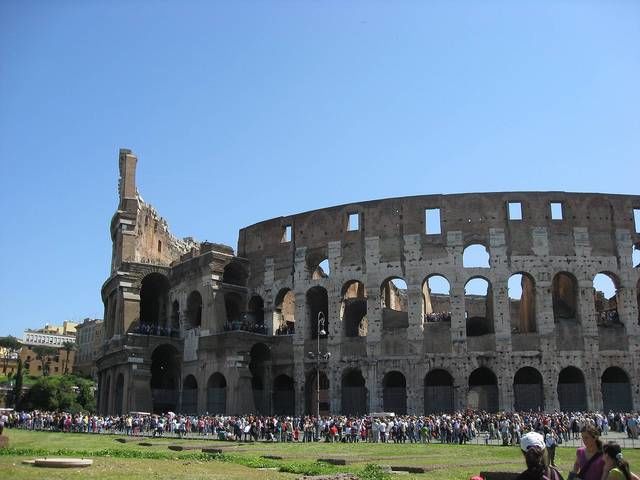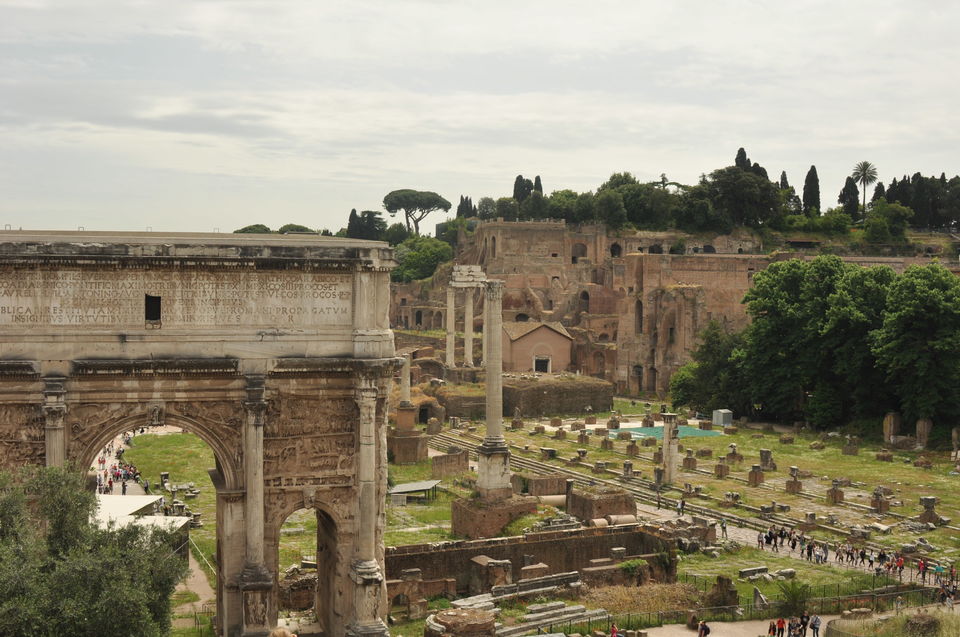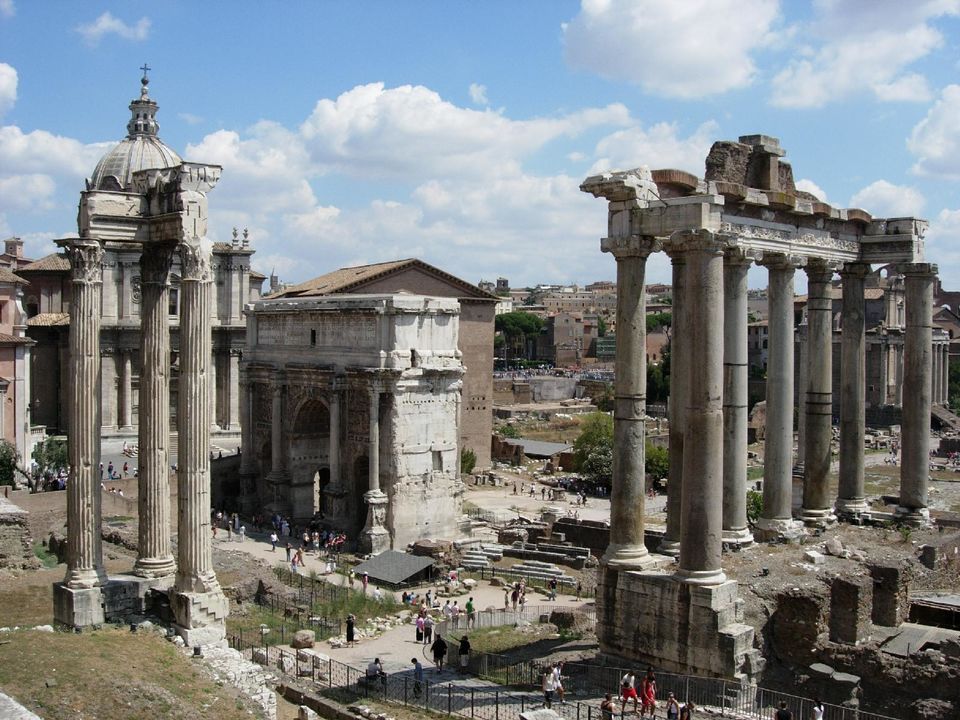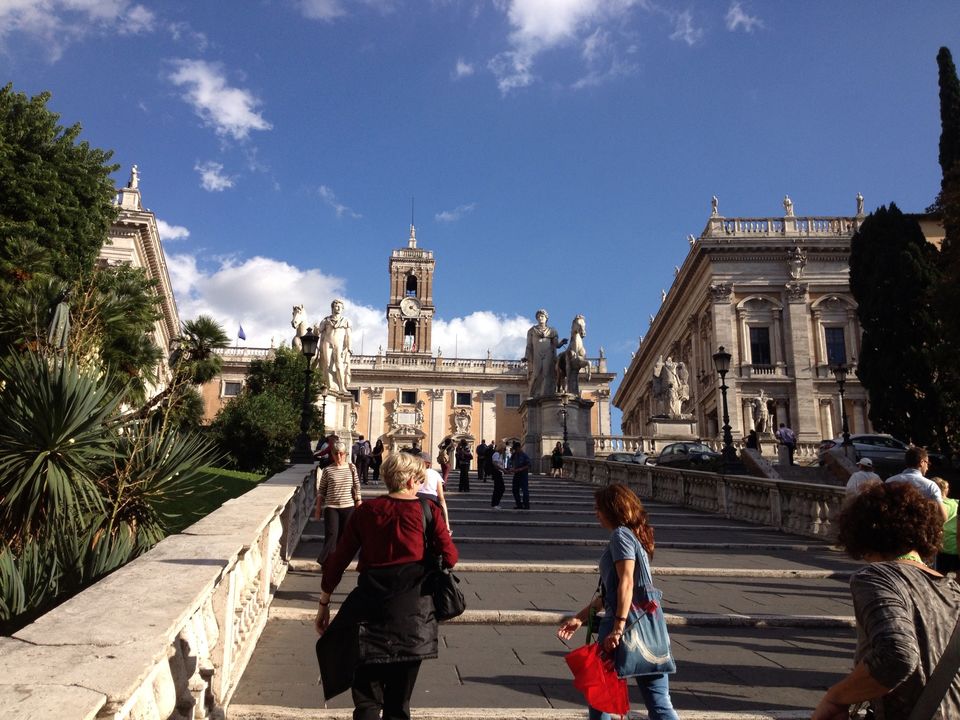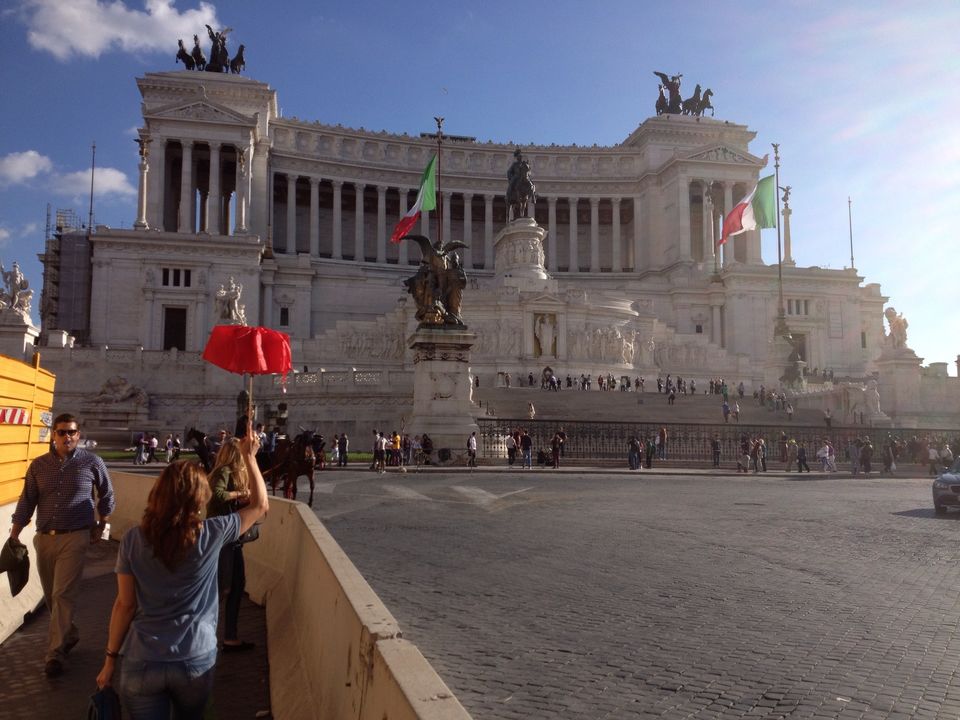 On this Colosseum and Ancient Rome walking tour you will step into the history of ancient Rome starting from the Colosseum.

The Colosseum, named by the Romans as "Amphitheatrum Flavium", was built by Emperor Vespasian in 72 AD, and inaugurated by his son Titus in 80 AD. It was built in the area occupied by the huge palace of Nero's Domus Aurea, after the great fire of Rome in 64.
After a brief rest at the Arch of Constantine, you will reach the "Via Sacra" or "Sacred Way" which is the main path through the Roman Forum; located between the seven hills of Rome. Over the centuries monuments and buildings were built for political, religious and commercial activities. The various dynasties of emperors added prestigious monuments such as  the Temple of Vespasian and Titus, the temple of Antoninus Pius and Faustina  the Arch of Septimius Severus, the Senate and the Ara di Cesare which houses the altar where Julius Caesar was cremated.
The last stop is the Capitoline Hill, once the political and religious center of Ancient Rome, it is now the site of the Piazza del Campidoglio, designed by Michelangelo, and of the city's administrative offices. The Capitoline Hill is where the city's first and holiest temples stood, including its most sacred, the Temple to Jupiter and the Capitoline Triad.
Duration: 3 hours/walking tour
The quote is per person, valid for a group up to 6 people, ticket entrance to the Colosseum and Roman Forum is not included (€ 15,00 per person).
This tour involves a fair amount of walking; comfortable shoes are recommended.
 
The Roman Colosseum or Coliseum, originally known as the Flavian Amphitheatre, was commisioned in AD 72 by Emperor Vespasian. It was completed by his son, Titus, in 80, with later improvements by Domitian. The Colosseum is located just east of the Roman Forum and was built to a practical design, with its 80 arched entrances allowing easy access to 55,000 spectators, who were seated according to rank. The Coliseum is huge, an ellipse 188m long and 156 wide. Originally 240 masts were attached to stone corbels on the 4th level.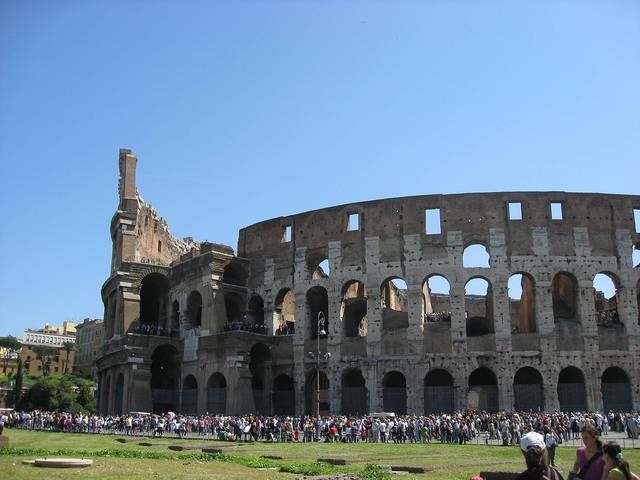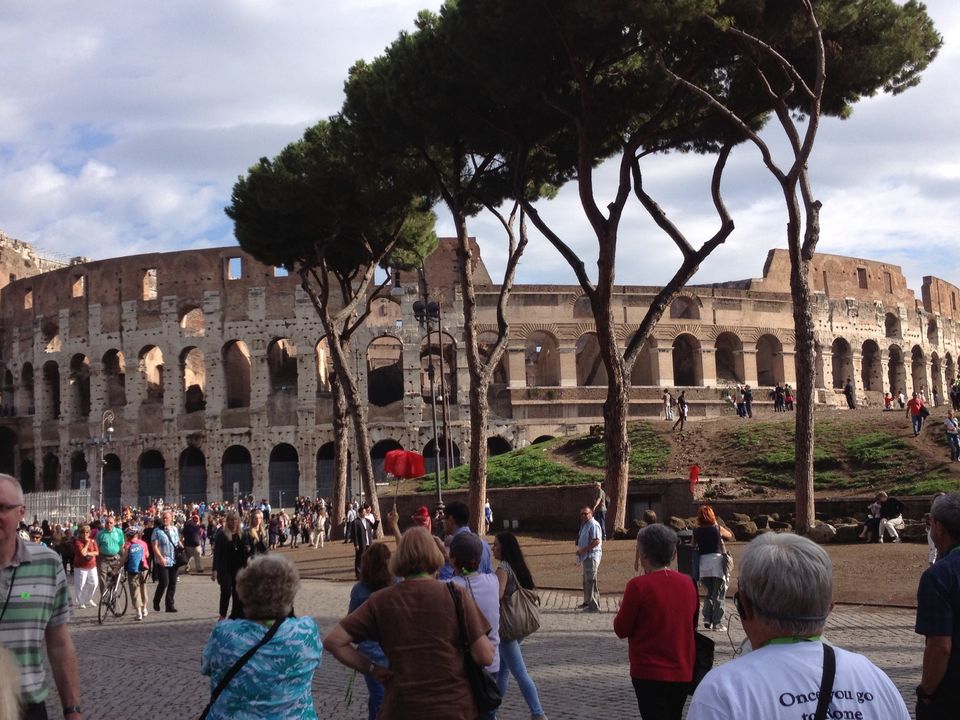 The Roman Forum (Forum Romanum) was the central area of the city around which ancient Rome developed. Here was where commerce, business, prostitution, cult and the administration of justice took place. .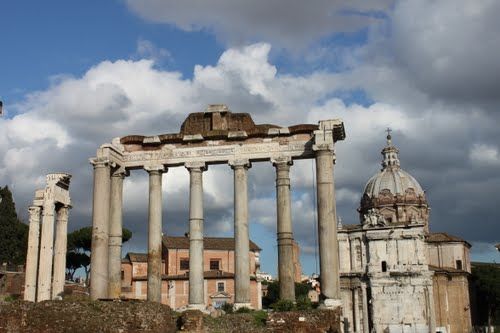 The access to the Piazza is through a majestic flight of steps called Cordonata. The current structure is dated to 1560, as a result of the project by Michelangelo Buonarroti inspired by pre-existent buildings. In Piazza del Campiglio you can also find the famous statue of the She-wolf with the twins (Romulus and Remus).