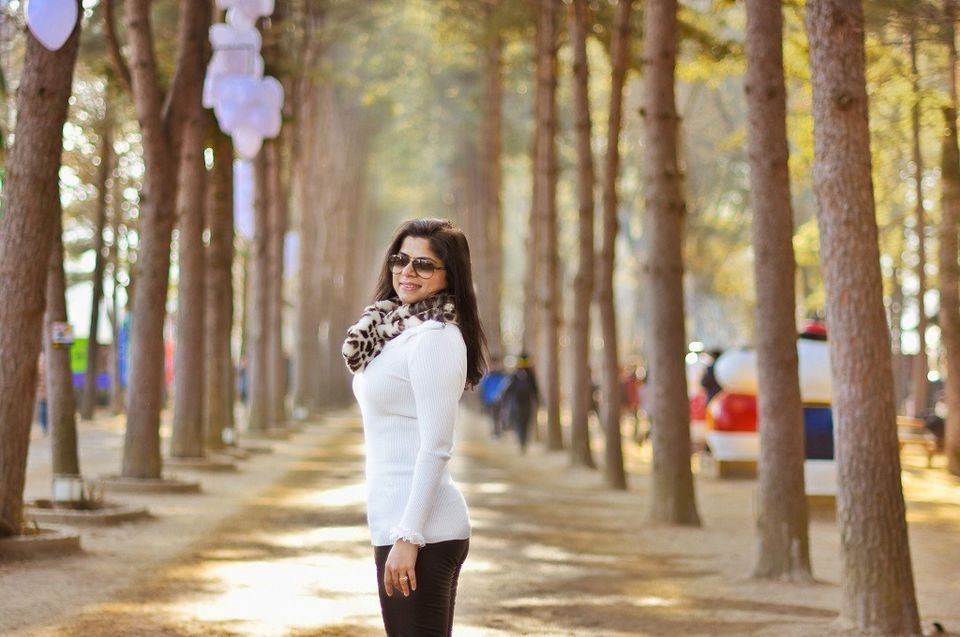 I have explored many cities in South Korea purely as a travel enthusiast. The travel destination that i pick is usually determined by the story it has to offer. Seasons, food, festivals, its vibe etc. This is the first time that I decided to explore a K-pop ( Korean Pop) destination, Nami Island.
I simply love this country which has been my home since last 4 years, South Korea. I adore its culture, people, food and the landscape. It is undeniably one of the most picturesque countries in the world.
Nami Island: The K- POP Destination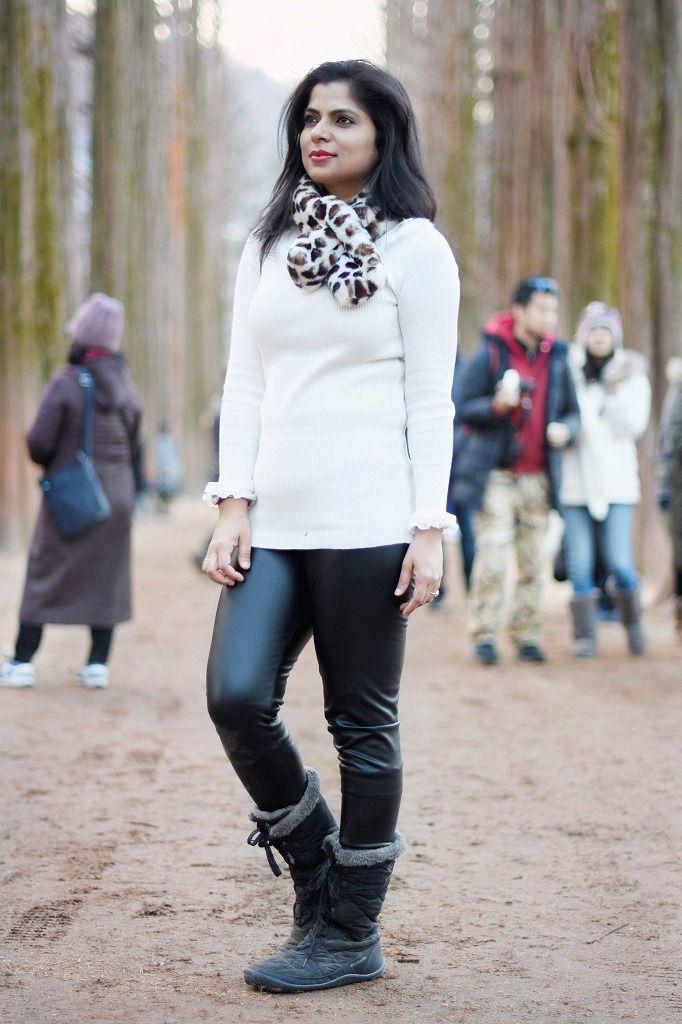 Nami Island is around 63 Kms from the vibrant city SEOUL. You can easily make a day trip over the weekend to explore the island and places around it. Garden of Morning Calm & Petite France are two good option to include in your itinerary. There are regular buses available from Seoul. You can also opt for a day-tour. They are pretty convenient. But if you want to travel on your own, the best way is to rent a car and explore the area.
If you are a K-Pop or K- drama fan, you will surely recognize it. The setting is perfect for a romantic drama. A stunning lake, long trails of chestnut trees, fountains, lush green fields on a half moon island! It can't get any better.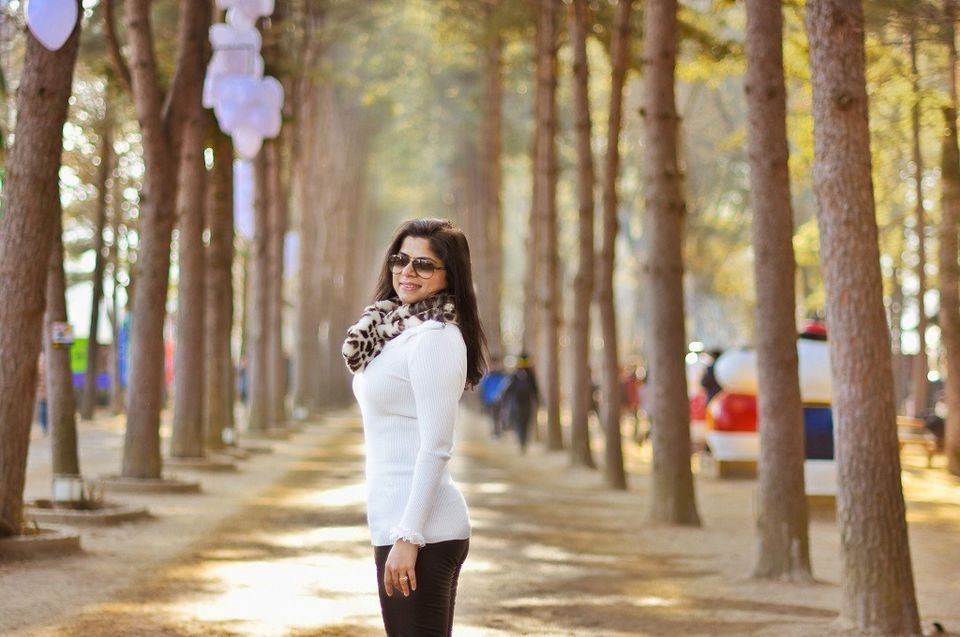 You might ask what could be the best season for visiting this paradise. Well, the good news is- all four seasons. The island has been curated in such a way that it reflects the best of all the seasons. You will see spring bloom, fall colors, autumn leaves and snow in winter.
Nami Island is a visitor's delight all year long
Things to do in Nami Island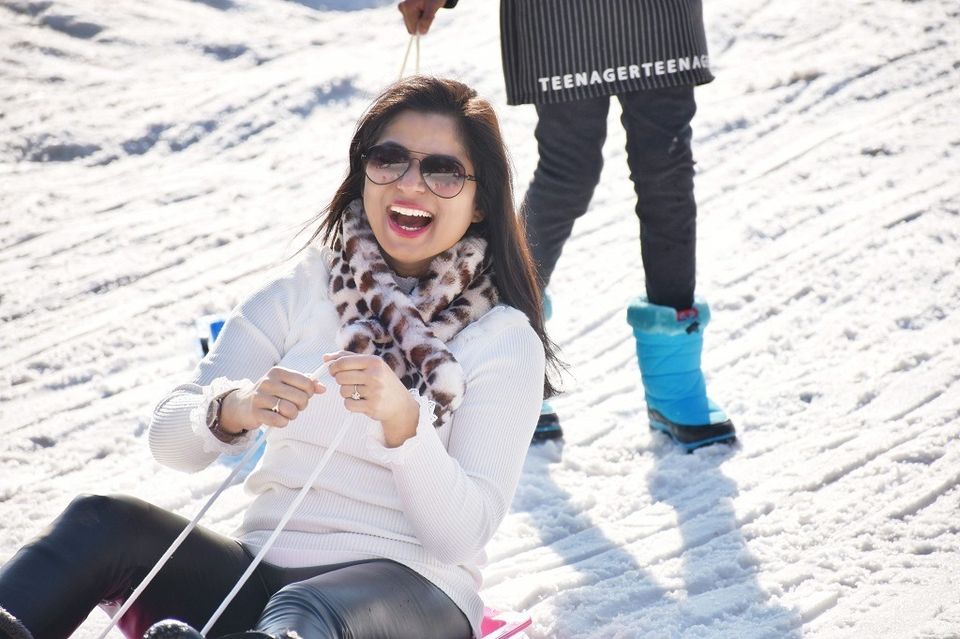 This is not just a mushy location. You can do loads of fun activities too. Rent a two seater bicycle, stroll on its lush green fields, do water sports ( not available in winter season. The water is icy cold :D)go ice sledging, sky bike and lots more for every age group. It is a perfect place for couples, family, group of friends or even solo travelers. Or if you are a bookworm like me, pick a book, seat in a corner & enjoy the tranquility.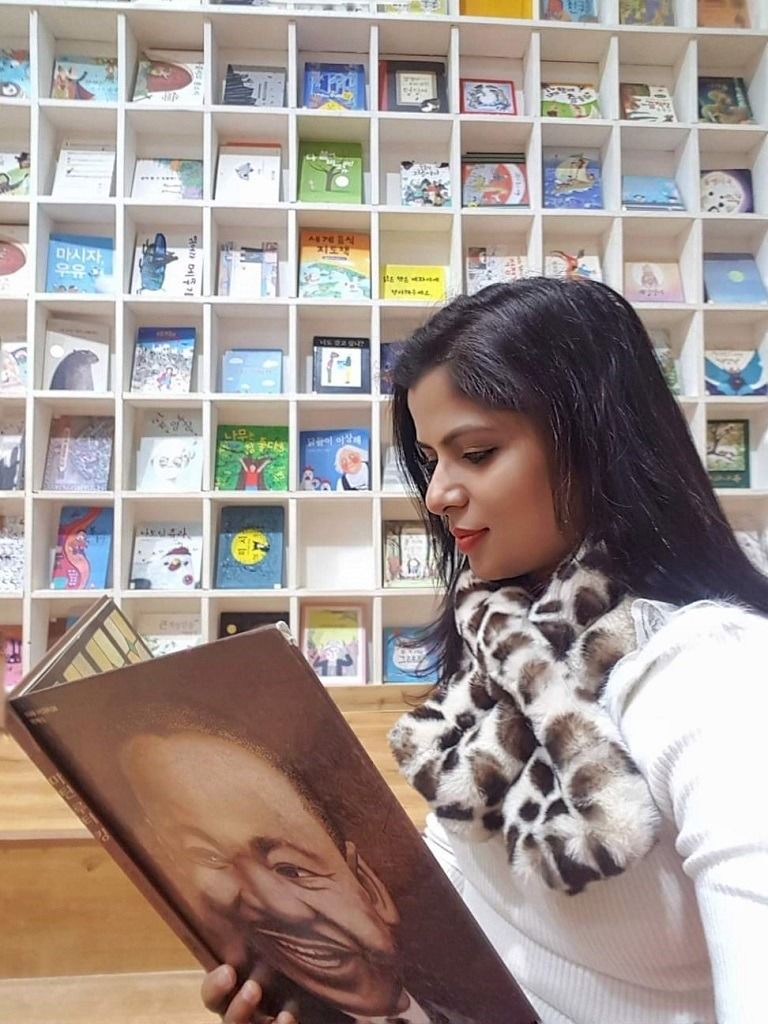 People spend up to 4-5 hours admiring its beauty and engaging in various activities here. It has something for everyone. Kids can do indoor activities, head to the library, outdoor adventure activities or simply run around, like my kids love to do. Whenever We go for a trip, I usually let them explore the area on their own. My elder one loves to click pictures with her own camera. It is nice to see her perspective!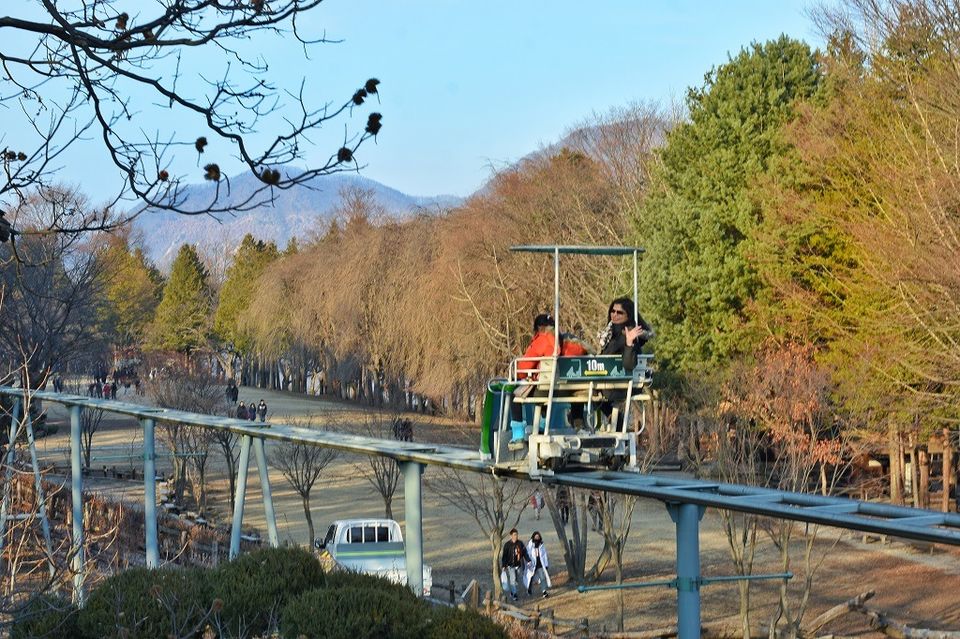 What to eat in Nami Island?
I have developed a taste for Korean food over the years. Bibimbap, Gimbaap & dakgalbi being my favorite. This area is famous for its super yummy Dakgalbi. ( Those who do not know , its a chicken dish served on a hot plate with assorted vegetables). I strongly recommend it. In fact, I had it every single day of my stay in Chuncheon.
⇒You might enjoy to read 10 Must-Try South Korean Food
Many restaurants offer Korean & western food in the premise. The usual Pizza,Pastas are available along with the locak dishes. However, It is worth mentioning that you will not find much options if you are a vegetarian or vegan. Therefore, it is advisable to pack some food.
Finally, Nami Island is a place definitely worth visiting. I thoroughly enjoyed it. In fact, i wish to give it another visit some time soon to see it during spring blossom.
The article was originally published on Garima Nag's Blog