We have all been swept by the Korean wave in one way or another. Being a true K-Drama Fan there are certain places in South Korea that are on my bucket list.
Let's start with the famous Jumunjin Beach

If you are a fan of supernatural dramas then Guardian: The Lonely and Great God, more popularly known as Goblin is a must watch. The beach has been used to film one of iconic scenes of the drama,where Ji Eun-tak played by Kim Go-eun unknowingly summons Kim Shin/Goblin.
People often travel to this stunning beach to recreate this renowned scene.
You can get there via bus/train from Seoul,South Korea. It takes 2-3 hours to reach there.
Taean-gun — Fictional North Korean Village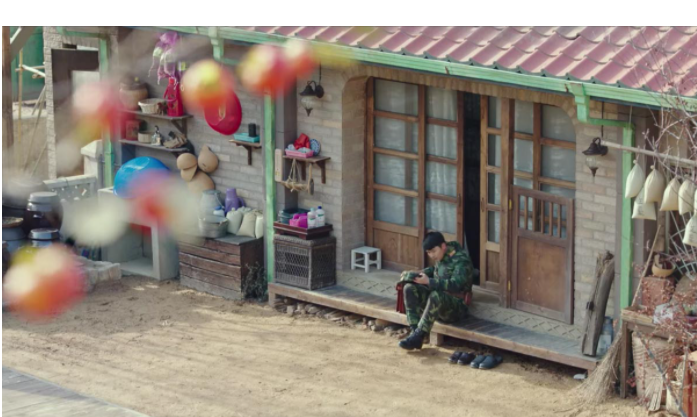 Since the release of the drama Crash Landing on You, people have been in love with the fascinating plot-line of the same. The drama has depicted North Korean Village in a very detailed manner. Fans visit this place to enter into the world of Captain Ri played by Hyun Bin. No entry fee is required till date. This drama has been relentlessly binged watched ,even by the non K-drama fans.
Thus, if you still can't get over the charm of Captain Ri, then this place should be on your bucket list too. From Seoul to Moseokwon pension house, It's just a 3 hours' drive. The set is located behind the pension house.
Shilla Millenium Park-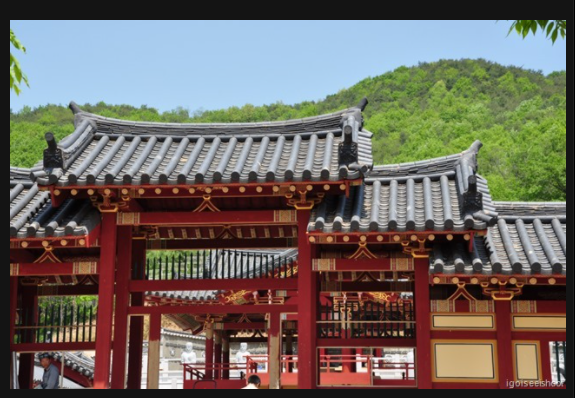 Are you a BTS Army? Then you must have not missed Hwarang: The Beginning which stars Kim Tae-hyung aka V.
This place has witnessed the creation of many award-winning Dramas like Queen Seondeok, Moon Embracing the Sun, Boys Over Flowers etc. The Shilla Millenium Park will provide you with a glimpse of Shilla period of Korean dynasty. It has a main stage, village & hotel. You might also get a view of various activities of that era.
In order to visit one of famous locations to shoot Korean Period Drama, one must take a bus from Gyeongju Bus Terminal to Gyeongju World Cultural Expo Bus Stop. Then its just a few minutes' walk from there.
Minsok Village:Korean Folk Village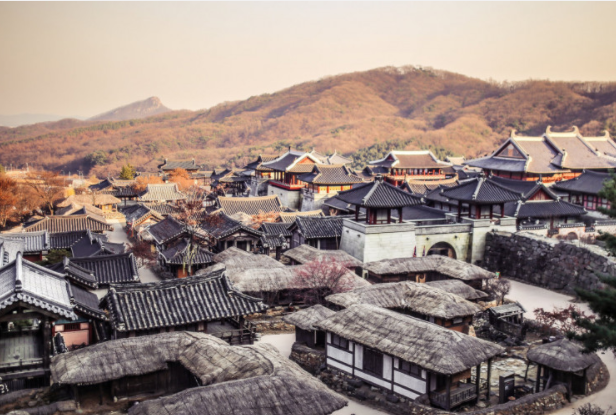 Fan of Zombies?
Then you must visit Minsok Village:Korean Folk Village ,the set of Netflix's first original Korean series-Kingdom. Remember the scene where the corpses wake up at night petrifying the Dongnae village residents! The scene was shot in this place. The Korean Folk Village is a spitting image of one of the villages from the Joseon Dynasty. It is also the location for popular period drama Dae Jang Geun and Sungkyunkwan Scandal.
You can land here by taking a bus from Suwon Station,Seoul.
Namsan Tower,Seoul

Located on Namsan Mountain in central Seoul, this is an ideal place to visit with your partner. One of the cult favorites, Boys Over Flowers was filmed here. If you are fan of Korean actor Lee Min ho, like me, then this place should stay on your bucket list.
The tower offers a panoramic view of Seoul. At night The N Seoul Tower lights up in blue.
From Myeongdong Station one can ride Namsan Shuttle bus to visit the tower
Pro tip- The cable car route is more picturesque.