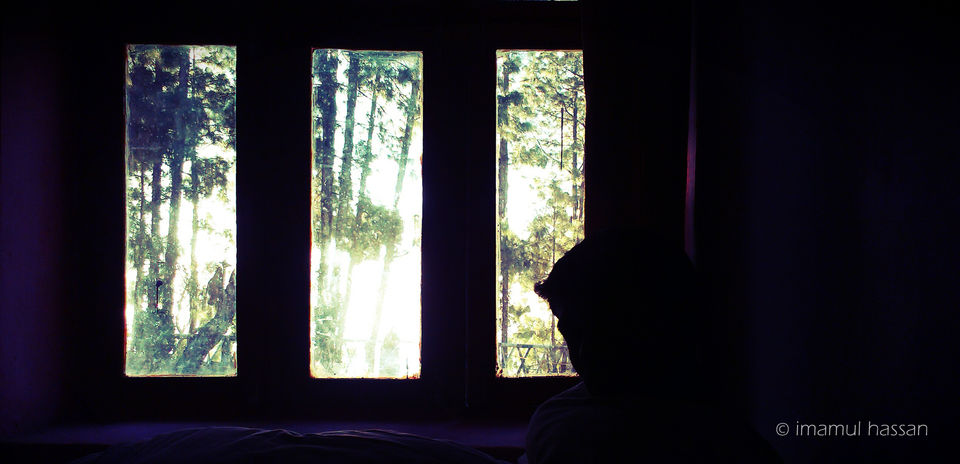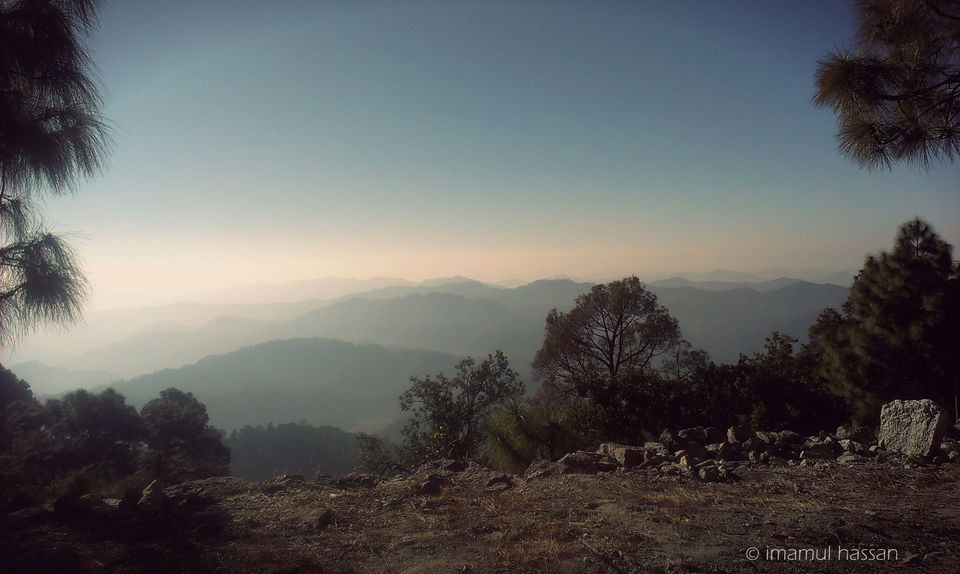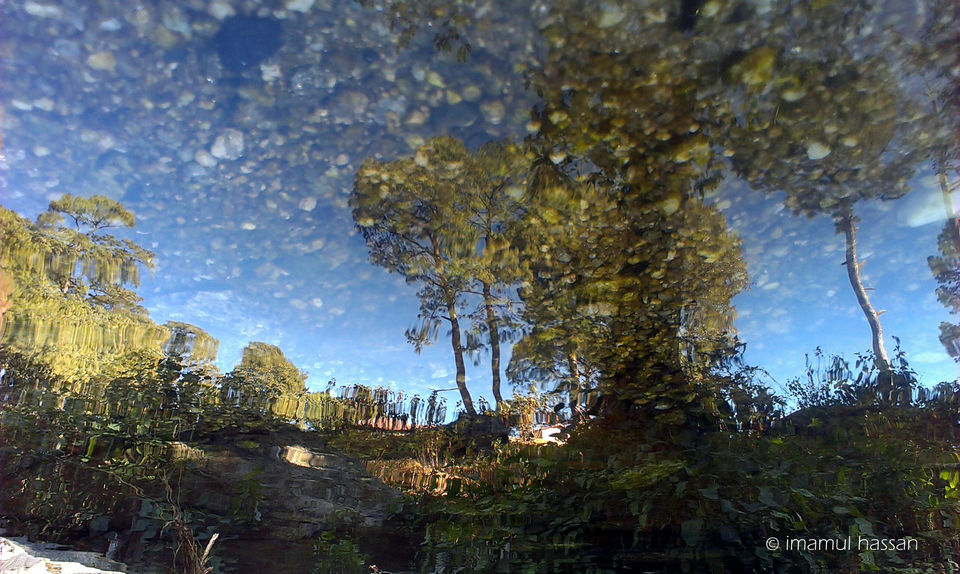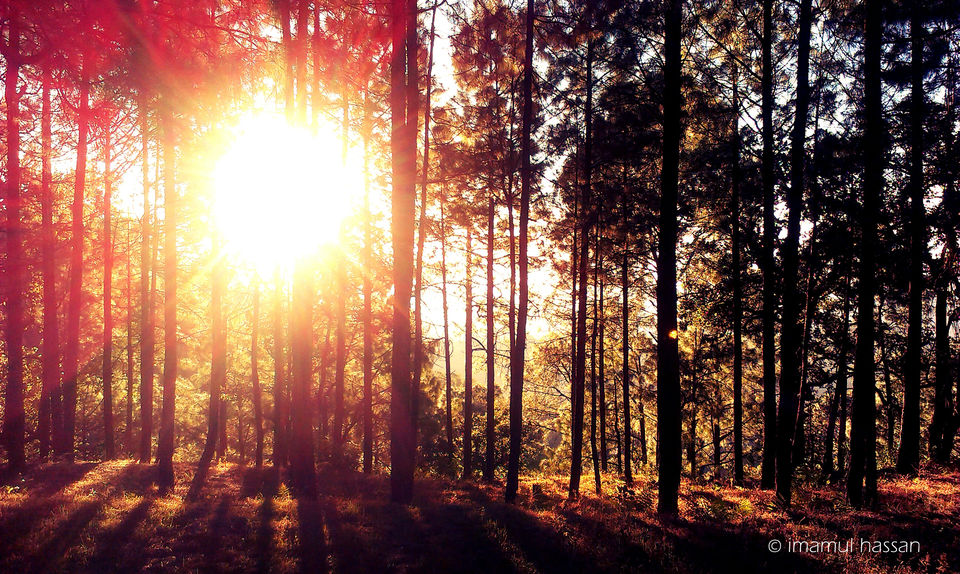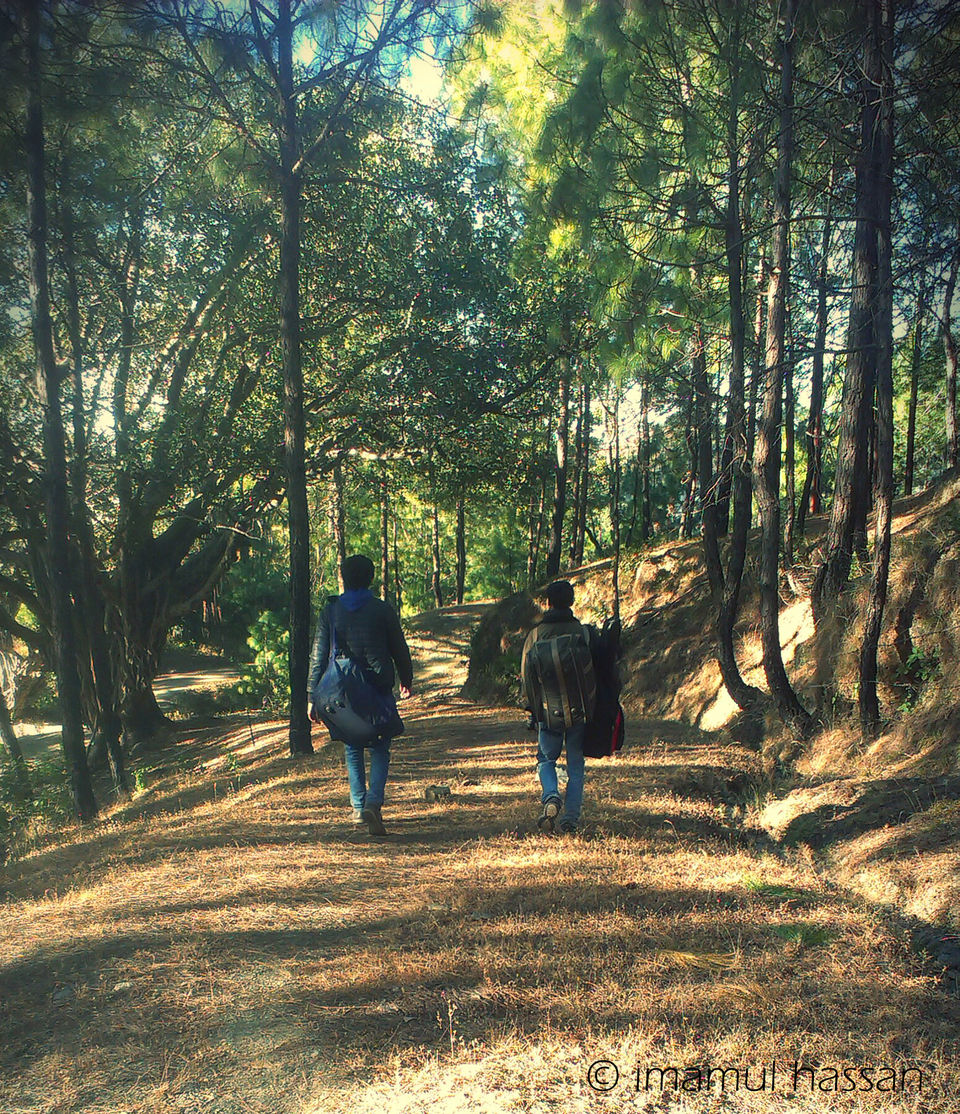 Beginning of Excitement or Confusion?
24th December, it was 7:15 in the morning, we walked into the railway station and headed towards platform number 13 without checking it on the display board as it was mentioned on the internet. On reaching the platform we realized that we've made a terrible mistake: we checked the ticket which said DLI instead of NDLS which was what we saw on the internet while booking the tickets. We went through a series of mixed emotions of embarrassment and fear as we asked the shopkeeper of a kiosk. Giving hope to each other we rushed out of the station: Ali was assigned the job of calling the railways and asking about the alternate trains beside Garhwal Express; Ravie was tracking the train's route for any possibility of us catching it from some other station; and I was laughing out loud and looking for an auto to the Old Delhi railway station.
New Delhi Railway Station
1…2…3…Go
As we stepped out of the railway station, a swarm of auto walas surrounded us like flies hover around gulaab jamuns, after a little melodrama and huge bargaining an auto driver sealed the deal at 100 bucks, we asked him to hurry and packed into his rickshaw. But alas his auto was trapped between other autos inside the parking lane. We waited for 5 minutes asking him to hurry but as he failed to increase his snail pace we rushed out and started moving quickly between the pack of other auto walas. Finally, an angel descended from sky in the form of a van driver among those wolves. He said he'll take us to our destination in no time at the same price as quoted by our snail. We loaded ourselves into his white maruti omni van with the sliding gates. He asked us what train we were about to board. I may sound exaggerating but he actually drove like they do in the movies, cutting his way across the streets of Old Delhi. On the way, Ali confirmed that the train had left the station; we cursed our fate. Ravi got us the news that there was another train from DLI that could take us to Gaziabad just 2 minutes before our actual train reached there.
This was a little impractical because we didn't know the platforms that the two trains would be arriving at in Gaziabad nor the distance between them. The driver parked his van exactly in 10 minutes from our departure, as I was frequently checking the time. With confused footsteps we ran across the station for tickets as our new strategy was to take the
Awadh Assam Express
till Muradabad and take a local train from there to Kotdwar. So we bought the ticket and rushed to the platform. It was 7:45 and the train was about to leave at 8:30. As we reached the platform we were surprised by the crowd, the train was running 45 minues late, we asked a few people and finally a newspaper seller told us with easy determination that we won't be able to board it, the train being famous for its overwhelming crowd. For a few minutes we stood there looking at each other poker faced, then finally we decided to have some tea and biscuits.
A moment of Embarrassment
After the typical Indian breakfast we moved to a less crowded place and started discussing about our voyage, our main concern was how to board the train, Ali suggested we'll bribe the TC and travel by sleeper class instead of the Passenger compartment, a lady of mid 40s in dark blue saree and a side bag was listening to our discussion very keenly. She asked us where we were headed, and then asked to have a look at our ticket. We showed her the ticket very happily seeing one more person to help us make our decision. But in the mean time a person came to her with his ticket. She put her spectacles on that were hanging by the lanyard. We stood there dumbstruck for few moments realising what just happened: we were talking about bribing Ticket Checker in front of one. When she was done with that person she looked at us and we were sweating with embarrassment. We looked at each other while she casually told us that we could get confirmed tickets for the sleeper compartment for Rs 350/- each and we could also get our ticket cancelled for a mere fees of 20 for cancellation. We smiled and fumbled, thanked her and left that place to where she won't see us, we laughed for 5 minutes and after a brief negotiation it was decided that it's better to go by bus which would cost us less money and lesser problems.
Lansdaun – Lansdaun
So we got our ticket cancelled, took an auto, went to Kashmiri Gate and finally took a bus to Kotdwar, we were the only excited passengers in the bus talking loudly and clicking pictures. It was an ordinary UPSRTC bus with traditional wide windows. It was a bumpy yet enjoyable ride; we befriended the conductor whom we found was going to Kotdwar for the first time too. Entertaining each other we reached Kotdwar at 4:30pm, from there we looked for the shared jeep whose general fare was Rs 70/- and Rs 800/- for hiring the entire jeep. The driver was calling Lands-daun instead of Lansdowne which we found so funny that we accompanied him in calling for passengers. We waited there for about 30 minustes only to see one passenger coming, we were getting late as the evening was descending into night and our hotel was 3 Km into the woods from the main Lansdowne. So finally we fixed a deal on 150 bucks per person and started, the fourth passenger took the front seat, Ravi and Ali took the middle and I spread myself on the last seats. We began humming and singing together. After a drive of 10 minutes when the jeep entered the elevated roads, eyes wide open we were looking at mountains and the curved shaded roads for the first time, with the curiosity of kids we were staring in awe our noses stuck to the windows. I was literally getting goosebumps, after 30 minutes of drive it started getting dark and the stars were peeping out of the cloak of night. In 5 minutes it was completely dark; the sky was completely lit up by millions of stars. But on the edge of the mountains we could see orange sky as if someone spilled mango juice over them, a view we could never forget.
Imamul enjoying on his SEATS…
Finally Lansdowne & Hotel Shanti Raj (Hill View)
We reached Gandhi Park, Lansdowne at about 7:30pm, we asked for the way and left for the hotel, but as it was very dark and we were new to the place, we called the hotel manager and he sent a car for us. The road to the hotel was not as we imagined: it was pitch dark and had dangerous curves with trenches on one side. We reached our destination, Shanti Raj Hill View, at around 8:30pm. It was a well built and well maintained resort, and was better than we expected. The rooms looked different than those in normal hotels – they had a homely feel. There was lots of open space, tents, swings, sea-saw, monkey bars for kids and there were some adventure sports for adults in their own resort and yes there was a hammock. The moment we reached I seized the single bed, we settled in 30 minutes and were dead hungry. Ali had bangun ki sabzi and a few rotis that his mom had packed. We asked for the menu – our next thrilling experience – roti Rs 10/- daal Rs 130/- and chicken Rs 500/- is all I could remember. That expensive! I was calculating how expensive it was compared to Bikaner in Delhi. We ordered a daaland 6 rotis and thanked God that the breakfast was included in the stay, and already planned for the lunch and the dinner of the next day as the resort's menu was out of our planned budget. We had our dinner and explored the resort. We were the only guests there as it was Christmas season.
Our Hotel – Shanti Raj

The city
On the next day, 25th of Dec, we were supposed to get up at 7am but we overslept as we slept late, chatting till 1am. The sunlight filtered through the pine trees was filling the room. We were ready in 30 minutes and the breakfast was served, Aloo ke Paranthey under the sheds. We began at about 9am, the sun was shining so brightly that we had to take off our jackets. We visited the famous Bhim Pakoda, Bhalla Lake, St. Mary's Church, Tip n Top and Church Museum – all within walking distance.
We tried to roll Bhim Pakoda from its place but it didn't budge, so we left with the resolution that we'll do it the next time we visit. Bhalla Lake is an artificial lake, nothing exciting except the road that leads you there. St. Mary's Church was crowded due to Christmas and there was free coffee but we had to leave as we were running out of time, we were lucky that the Church was empty on our way back. The Church Museum and Tip n Top were adjacent to each other. We were dumbstruck with sight of the Himalayas right in front of our eyes, glowing white hanging in the distant sky like white clouds.
St. John's Church
Bestest Evening with Kids
After all this we went back to the Lansdowne Market and had lunch in a Dhabaa for soilders at the mere price of Rs 40/- per person, we were so hungry by then that the food felt tastier than it was. After that we went strolling into the local area and found a few kids. We sat there where the kids were gathered. The sun was getting weak and pleasant. We sang with the kids, the bright colours of the world giving me one of the best evenings I've ever had. But the most breath-taking moment was yet to come, because it was unexpected. We bid adieu to the kids in search of Garwal Rifles, but were disappointed to see that it was closed. We thought of strolling a little, and then we found it: the Snow View Point. It was elevated from the ground. There was a tree and a little cottage to sit in, and from that cottage was the unforgettable view: the Great Himalayas. The sun setting, the Himalayas were on the opposite side of the sun, and were now dissolving into the dull orange shadows of the sunset, painted on the canvas of the sky. The view disappeared right in front of our eyes; an inexpressible feeling for us who saw it for the first time in our lives. The moment when your heart skips a beat or two, when happiness flows out of your eyes, I sat on a rock nearby and sang, from the emptiness of my heart into the vastness of the horizon.
We left only after it was dark, intoxicated by the beauty of nature. We didn't talk much for 15minutes and were lost in our own thoughts. We then went to the market; first we thought of having dinner and leaving for the hotel, but as we got to know that the driver was out of town and we were now on our own to reach the hotel we got our dinner packed as soon as possible.
Singing Session with Kids
The Last…..but not the least
Now the last thriller of the day, we were supposed to cover a 3 km long way through the woods that was infamous for leopards if the locals were to be believed. Honestly, I was very excited and I began to convince the other two to go on this adventure since the driver wasn't showing up. Finally, we started; Ravi had a torch which I was holding. We had a deal before walking into the woods that no one will talk loudly, especially me. Initially Ali and I were walking ahead and Ravi just behind us, I was in the left towards the trenches and Ali towards the other safer side, after about 500 mteres I gave the torch to Ravi and lit my phone's torch for better view of the road as it was taking weird turns, now Ravi and I were in the front and Ali behind us. Suddenly, we saw two cars ahead of us, Ravi suggested that we should pace up and stay with the cars, but Ali was getting slow. Even with that pace we were just behind the cars. After we covered about 1 km there was a sharp turn, and we lost the cars. I suddenly said "The cars have disappeared", and suddenly there was complete silence. No one was talking; only the sound of feet and breathing could be heard. There was a small cave near the road that we saw on our way earlier. All of us were scared, as we were imagining pairs of bright eyes staring from the dark cave. Ravi suddenly paced up. I asked him to slow down, but he slowed only after about one minute and said "Don't ask I'll explain later." He saw the cave while we were still looking for it. The whole way was pitch black and the sky was full of stars. Finally we saw some light, it was the Jungle Resort, all of us were relieved that it was over but as we realised our hotel was yet to come the apprehension came back. We paced up, now talking and humming to block our minds from thinking about anything creepy. Suddenly Ravi's phone rang; Ali and I almost died; Ravi was really embarrassed and he disconnected the call. After 15 more minutes we reached the place that now looked like home to us, an island for a ship lost in the sea.
That night we chatted, played Antakshari and other stupid games and woke up the next day as we planned, had breakfast, checked out, and instead of the normal route we decided to take a 2.5 km long shortcut that reduced our journey by 15km. The shortcut was very exciting, as the path was surrounded by trees and it required a lot of trekking, plus the weather was perfect. After we finished, we ended up at a small tea stall called The Hill Cave. From there we took a jeep got us to Kotdwar four hours before the train was about to leave. We were too tired now so we decided to rest at the station and have lunch before leaving. At 1 pm we left the station and had lunch in a decent looking Dhaba but with prices as high as the hills of Lansdowne. After having lunch the hotel guy asked us if we could translate a news bulletin into Hindi. As we had plenty of time, we agreed to help. In five minutes we were using Google Translate and fighting over the correct translation, and after about half an hour we finally translated the whole news which was about to be printed in their local newspaper. Free tea and a depreciation of Rs 35/- was done to our bill as gratitude. Finally we bid goodbye to the land of surprises at 3:10pm on 26th of December.