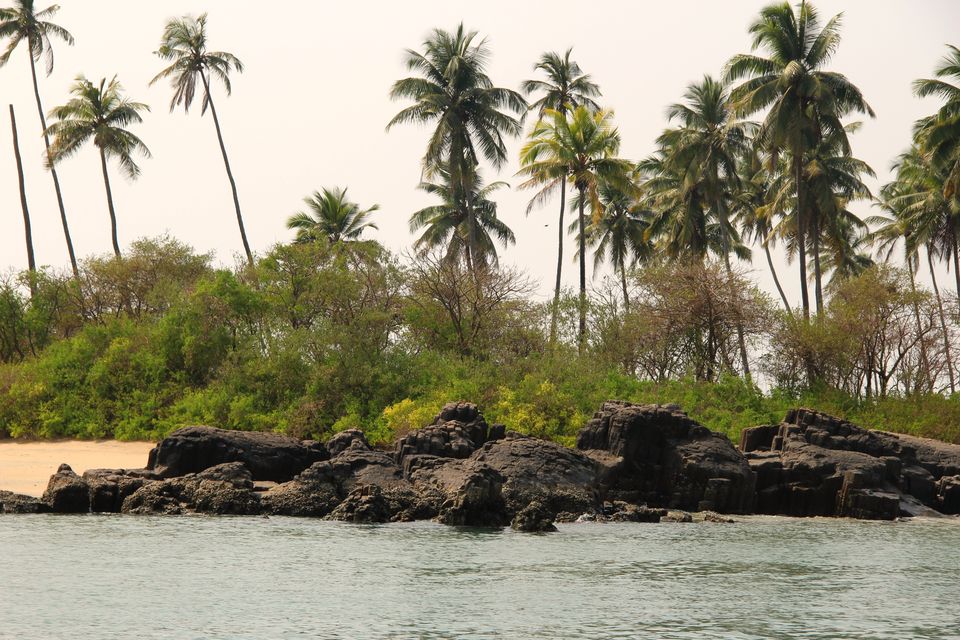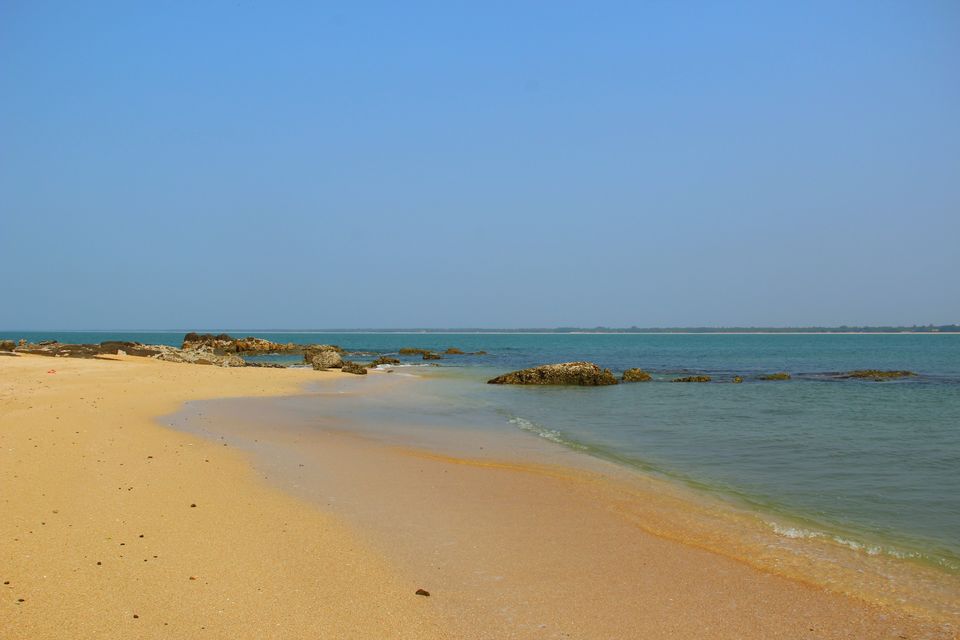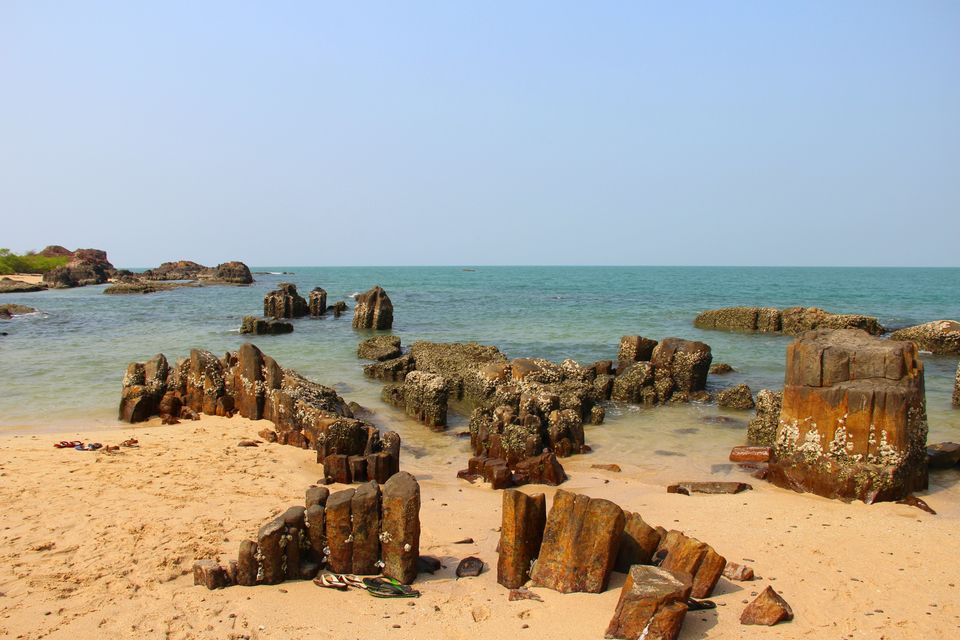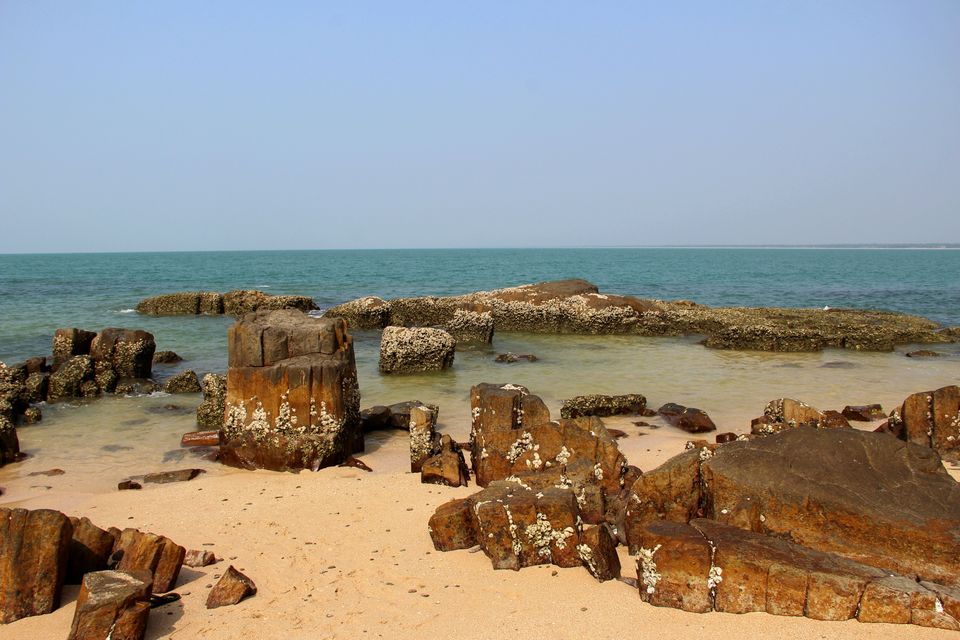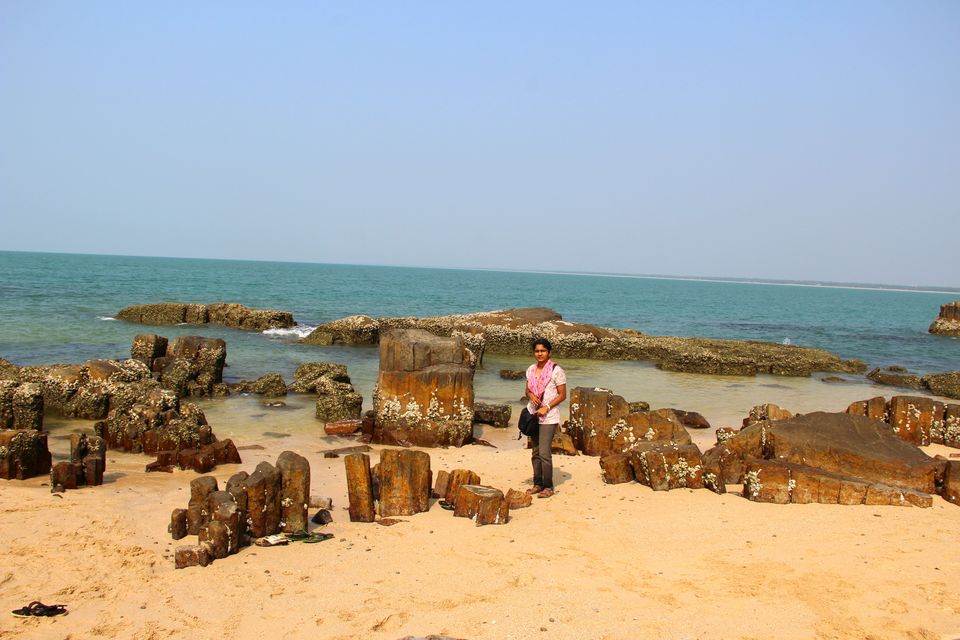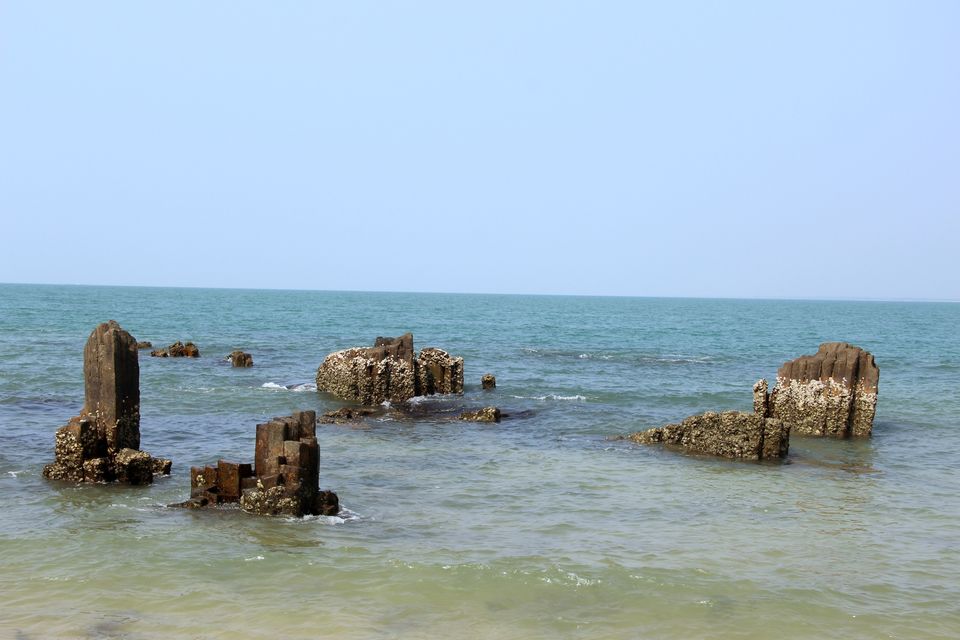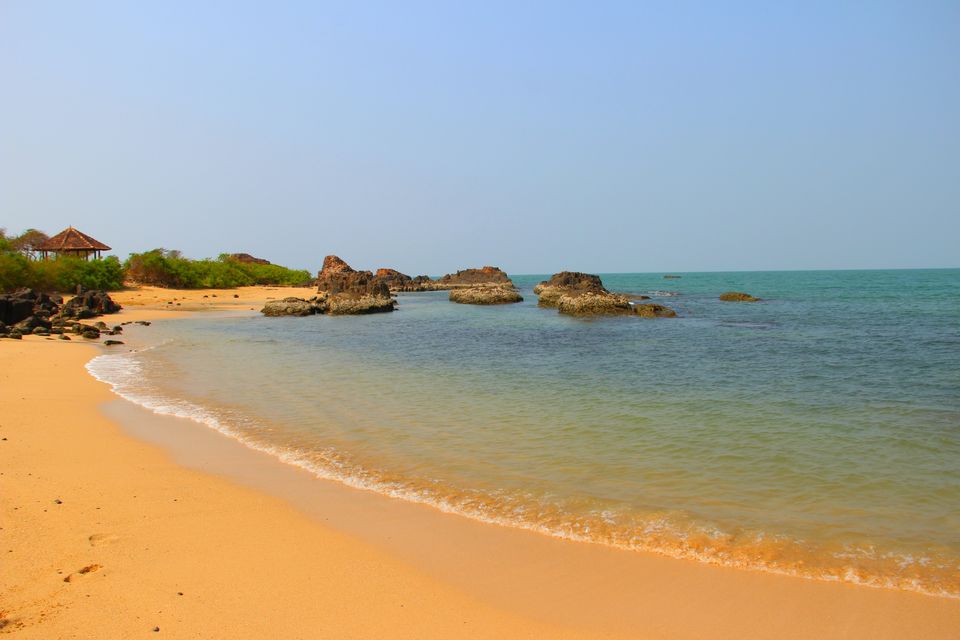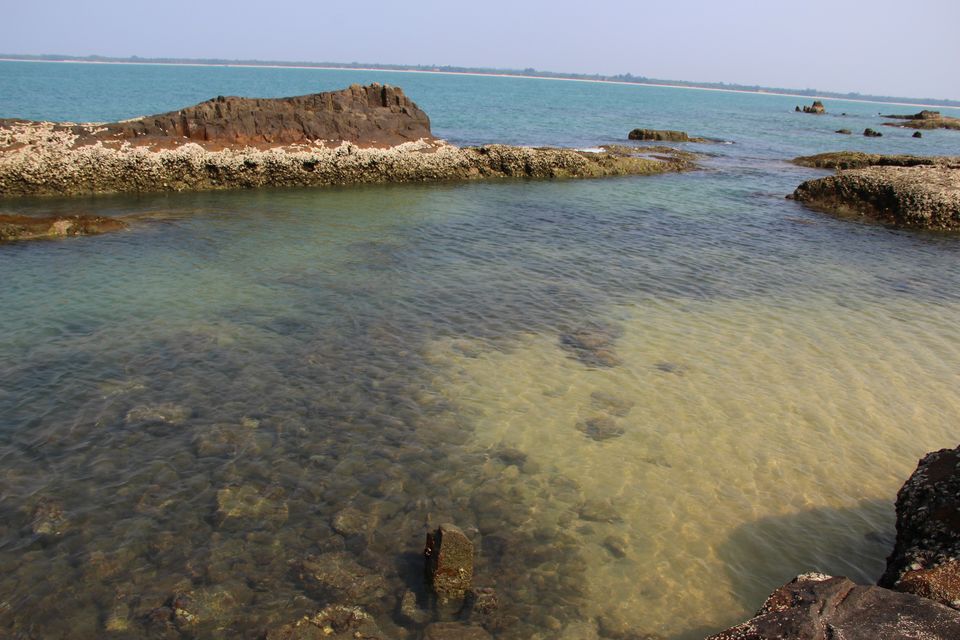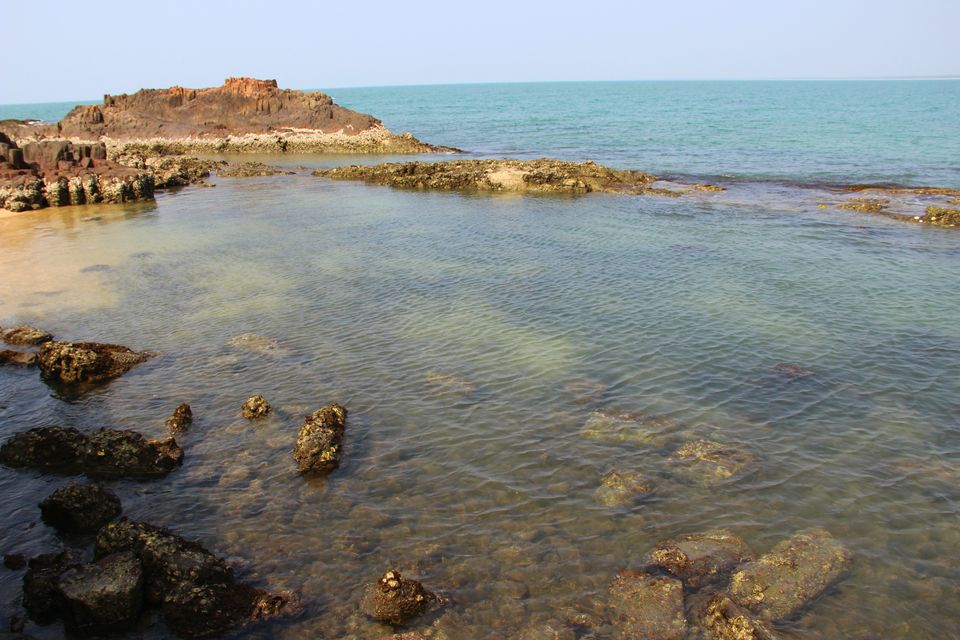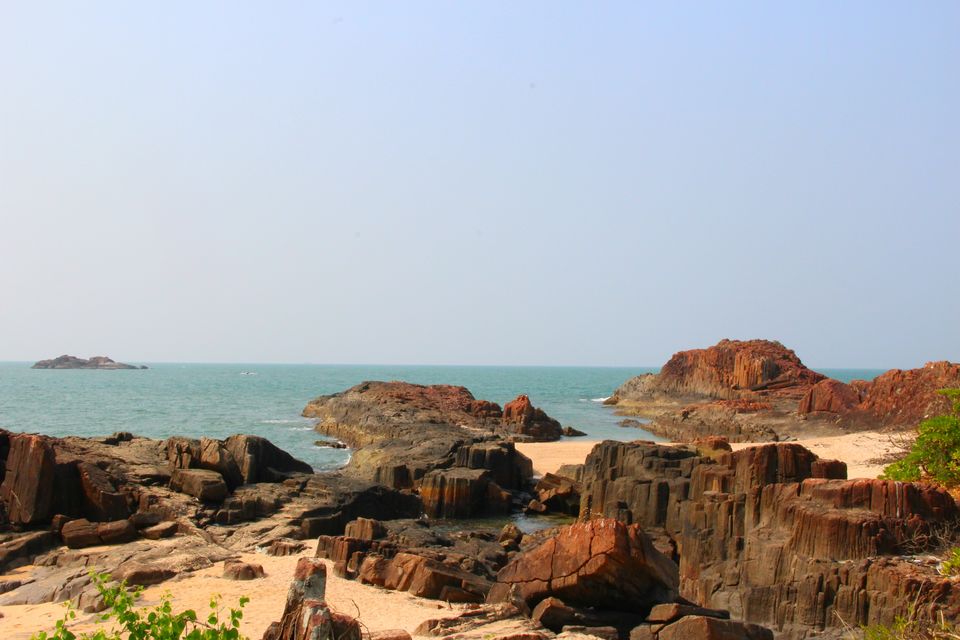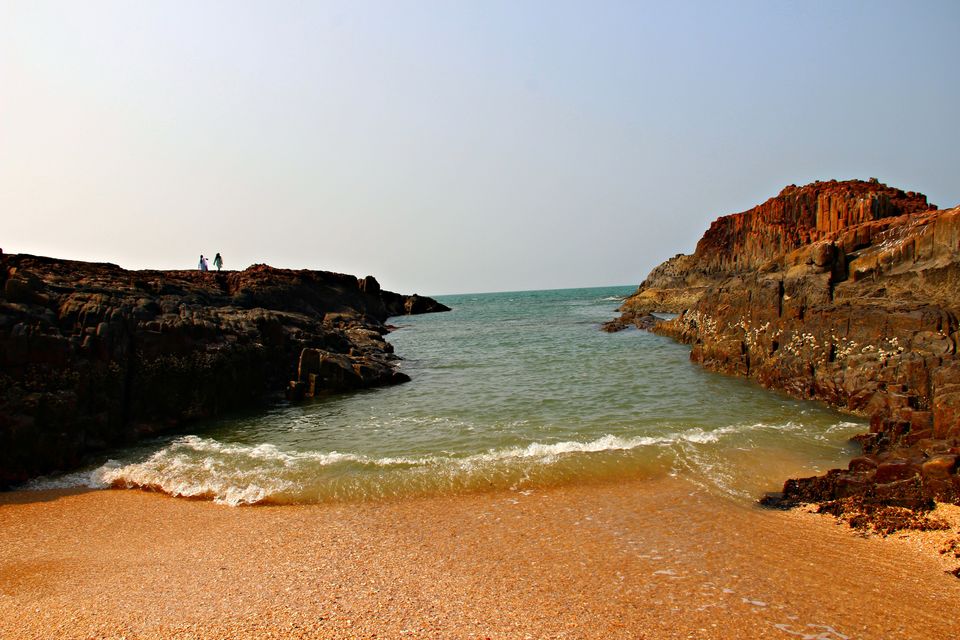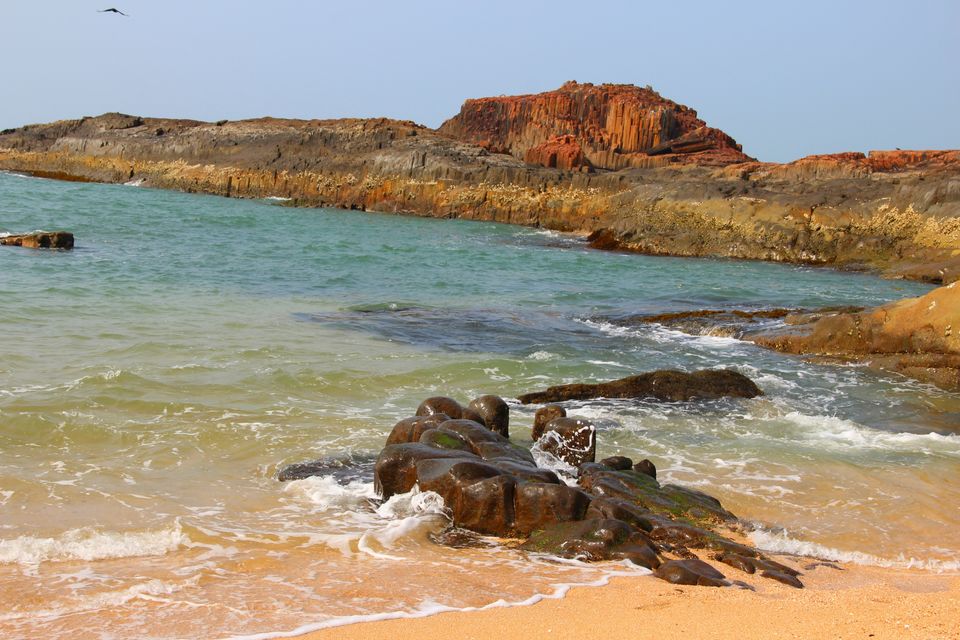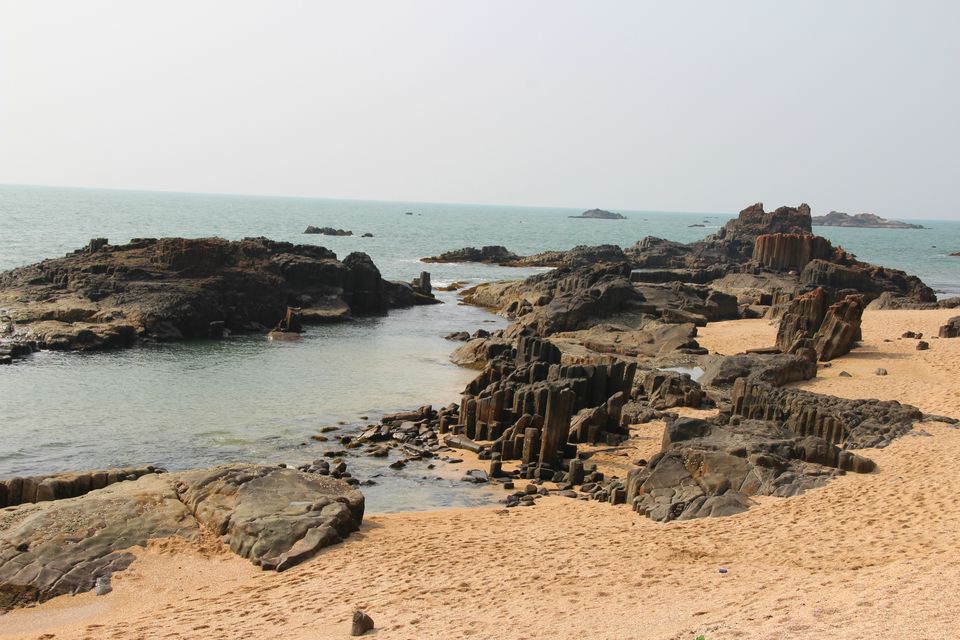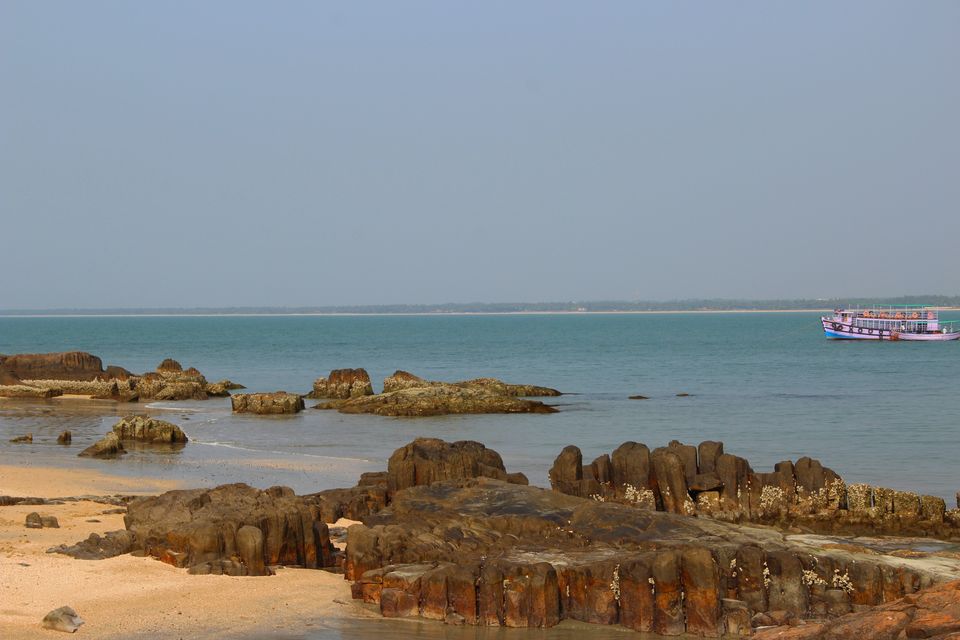 A lot of people asked me the same question. That too, many times … "What's there in Uduppi???"
Answering all of them, all the time was practically difficult. So I texted a single liner as my answer. "Will update you".
As usual, I packed my bag one day before and left my office in time. There was a bus, straight from Technopark to Trivandrum Central Railway station. Got the bus with impeccable timing and headed straight to the railway station.
My ticket was in the Waiting List. Therefore, in advance, I have asked one of my Friend's father to check whether there is any chance to convert my ticket from waiting list to a confirmed ticket status... as he is working with the railways. However, he couldn't make it happen at that time. Then the next thing to do was to get into a compartment where seats were vacant till Ernakulam (Yeah, I checked the list which was stuck on each boggy). But then, the T.T.E came in and started checking tickets. He reached me and I started my explanation to him. By that time, my friend talked to his father and luckily I got a berth till Mangalore, safely.
I reached Mangalore central railway station at 8AM. It was not crowded when I approached ticket the counter for my next train to Uduppi. In that small queue, few ladies came in between asking queries to the person who was issuing the tickets. Then it was a mess with my balance amount. I was supposed to get back 100Rs as the balance, but what I got was 50Rs. This lead to another argument. He was not admitting his fault of answering queries when he was counting the money to give my balance. I didn't talk much. I went straight to the Station Master to make a complaint against the person at the counter. He showed me the complaint register but later he told, "We can sit and talk about it" with a smile. I told him that I am not interested to make a complaint against him but I needed my money back. Then I saw stationmaster dialing some number at his desk and speaking to the person at the ticket counter. After disconnecting the call, he told me that I could collect my money from the ticket counter. When I reached the counter, he was stretching out his hands with a 50Rs in hand. Without saying anything, I took the note from his hand and headed to the next platform for my train.
The Karwar Express to Uduppi was about to leave at 9AM and I still hadn't reserved my tickets to Uduppi. So my journey was in the general compartment. I got a corner to stand with my back pack. I called home with my latest updates. After few minutes, I felt someone patting on my hands. When I turned back, it was a lady. She told me in Malayalam that she can share her seat with me. It could be my Malayalam mobile call that made her offer her seat. Anyways it was a nice journey till Uduppi. The train was late by 1 hour. All the time, I was talking with the lady who offered me her seat. She was settled with her husband and children at Mangalore. Her 4 daughters were studying Medicine, Poly technic and the youngest one among them was in high school. It felt so good to hear that they gave importance to their daughter's education and that was the reason behind them shifting from Karwar to Mangalore. In between the talk, we reached Uduppi. When she waved at me, she said that the next day too, in my return train, we could meet again. However she will be in general compartment and I will be in reservation compartment.
Ah yes! I forgot to mention one thing! This journey was not just to visit Uduppi. But to meet a looong lost friend, Asma. She was calling me since I started my journey from Mangalore. I had a plan to stay at her home in the beginning, but later, I, myself changed the plan and enquired about the retiring rooms at the Uduppi railway station.
It was 500Rs per day, unlike the other retiring rooms. When I asked "Why not 300Rs?" I got an answer "Please pay 500Rs." There were few notable changes in the room service too. Before I checked into room, they spread white new sheets in the bed and cleaned the bathroom. In addition, they have hot water facility too. 500Rs- It was worth for that room!
First, I took a shower and then called my friend, Asma, to tell her that I would be late. But she insisted that I come to her house first as she had prepared lunch for me. I looked at my watch. It was 12PM already. My first destination was 17km away. I was not sure of joining Asma for lunch, and also I didn't want to disappoint my long lost friend. Hence, I promised her that I will be there for lunch. However, I didn't mentioned lunch @ what time.
I took my camera bag and the sling bag and locked my room. I kept the key in my bag. There was pre-paid auto service at the door of the Railway station. I got into one auto and asked the auto driver to take me to the nearest Bus stand. I paid 80Rs. But this is the first time I am seeing such a great hospitality, may be after Chikamangalore. He took me to the front of a bus that was going to Malpe and told the driver that I wanted to get down at Malpe. The bus driver shook his head, and I paid Auto driver along with a thanks. The bus was empty and so I got a seat, just behind the driver. 10Rs was bus fare and it took me to Malpe in the next 30 minutes. There was not much traffic. There were only some road and overbridge constructions on the way. After some time, the driver parked the bus and looked back. He told me "This is Malpe!", the last stop. I had lost my directions and had no idea about how to head to the beach. So I asked him how to go to the beach. He told me to walk straight (My Google map told me the same and it was nearly 2km away). I got out of the bus and thought for a while as to what to do. Then I hired an auto from a nearby auto-stand. In 5 minutes he dropped me at Malpe beach which was bathed in a hot-sunny day.
Watching the sea, I took out my camera. Then slowly I walked towards the seashore clicking some photos. There I noticed a board written "Boat ticket to St. Marys available here". When I got my ticket, the ticket counter people warned me not to climb the rocks and not to get into the water, as I am alone. I shook my head, obediently. After waiting for some minutes, I saw my boat coming. 2-3 families got into the boat, along with me. The boat employees insisted us to remove our chappals too. I did it along with my socks. When the boat started its journey towards some tiny doted lines of island, which we see from Malpe, I realized that none of the people in the boat was offered with a life jacket. It made things little scary, but it was relaxing to see the approaching island. I turned back to see the Malpe shore. It was crowded with water sports facilities. But only a honeymoon couple was availing it. They were riding every available sports facility, one by one. I turned my eyes back to the island and saw some white colored birds swimming in the sea, which seemed to look like ducks. It was so cute to see its color and shape.
In 30 minutes, we reached the island. May be after Danushkodi, it was the first time I was mesmerized by the sea color and its shades. The sand was slightly yellow and big in shape as compare to Malpe beach. Rocks have formed different shapes as pillars and pebbles and it was the added beauty of the beach! Many films were shot in this Island . That is how I fell in love with this place. While roaming around, I saw many college students bathing and playing in the sea. Some were struggling to get a group photo. I helped one of those gangs and In return, they offered to click mine.
I slowly explored the beach and the Island . There were small structures made at different distances in the Island to take rest and have food. It was a perfect place for a one day picnic!
My friend, Naval, called me seeing my post that I am at St. Mary's. He asked me to climb a rock there, which had a shape like that of a fort. It will give us a good view around and he was right! The Island was not that big, but roaming around and enjoying the beauty almost took me 2 hours. There was a board standing at the entrance of the island saying that the place is plastic free. But what I saw was, plastic everywhere!
There was a small juice-ice cream shop and due to fresh water unavailability, the cost of a juice was 40Rs for a small glass. I had one and slowly I headed towards the boat boarding point. There again, I saw the two ladies, who came with me in the same boat and had crossed our paths many times in the island. When I started talking to her, I realized that she is a Malayali! She came with her friend to roam around. Two travel nomads! We got into a boat together again. This time, the return boat was slight big and it was loaded with more than 60 people. We traveled some meters and then they shifted us to another big boat where music was playing in ear breaking volume. The boat was filled with mainly school children, who came for a picnic. They started dancing and the most funniest thing was that their 50+ aged teacher was dancing along with them. Time went so fast and everybody in the boat enjoyed the entertainment presented by the school children. The return boat stopped at another point. So I didn't get a chance to talk to the boat ticket counter person who instructed me not to climb rocks for my safety and did not issue any life jacket.
I waved to the traveler ladies and started walking to find an auto. It was 4.30PM by then and Asma was calling. Still I had to travel 30km to reach her home. I made a mistake hiring an auto for just a 150 meter journey as I couldn't see the bus stand that was few meters away. I told you – the boat starting and ending points were different and so, I lost the directions.
I got the bus back to the Mangalore bus stand and then got another bus to another bus stand so that I can catch a bus to reach Neelavara. After 1 more hour journey, I met my friend long lost friend, Asma and her 4 year old son. It was a pleasure trip then. We were meeting after 12 years! So the updates were never ending. Her parents insisted me to stay there for the night, but as per my plan, I have to stay at Railway station to get my next day train to Honnavar for my next destination. It was 8.30PM when I left her room and she was worried about me hiring an auto from Mangalore bus stand to the Railway station. It all went well and I was in the bed by 10PM. I checked the maps and the next destination details and slept for the day... My Journey continues…