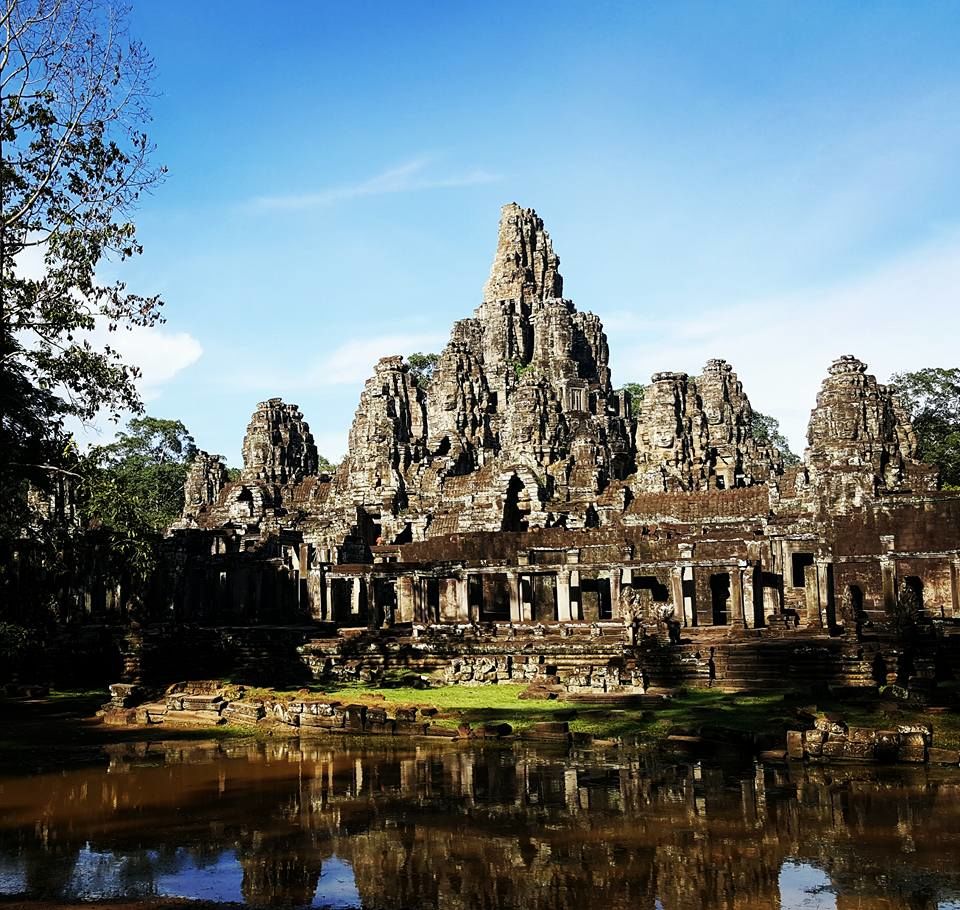 When you keep your soul open to ideas, you will see a different world coming in your favour, to help you out in every possible way.
Its 9:00pm in the evening.
And I am trying to sleep inside a rented room from a local couple's house in Siem Reap. I can't sleep,because of my empty stomach (have not got any vegetarian food since morning). I am just excited about the next morning.
And with all those ideas running around my mind, clock ticks 4. And I left the house at 4am with a bicycle and google map opened in my phone,knowing that today it's going to be the best experience of my life.
I chose the unusual way than the rest
Angkor is a very bigger complex (so many temples inside) and all people cover up that distance by hiring a Tuk Tuk for around $30USD.
But I decided to go all the way on my bicycle. Pretty stupid idea since everyone was going on a Tuk Tuk, because Tuk Tuk is the best and cheapest option in Siem Reap.
Picturesque Angkor Sunrise
Everyone was in a hurry to reach Angkor early in the morning because you are going to miss the famous sunrise if you're not at the entrance gate by 5:30am.
After cycling for about 20km, I reached the entrance gate and shown my ticket to checking staff. As I entered the complex, I was blown away with that beauty of nature.
This is one of the most beautiful morning I ever witnessed in my life.