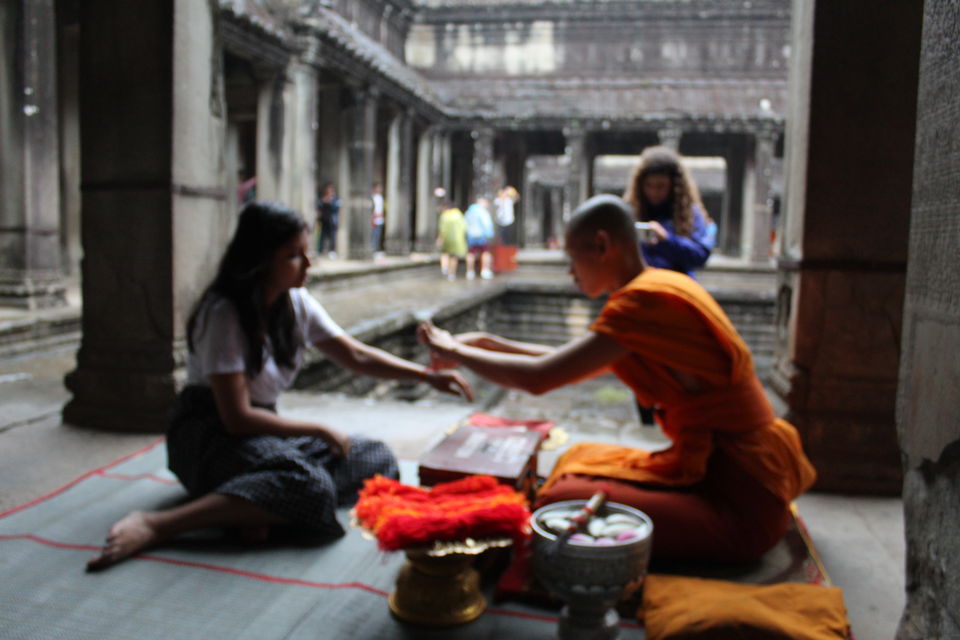 I am not close to becoming the wanderer or the expert backpacker or the solo travel blogger that every other person (including me of course) stalks on Instagram. I want to be that person, the one who lives in the moment, who wakes up in a new city and meets new people and discovers culinary treats!
Yes, when I see photographs of travelers jumping into a waterfall somewhere or writing about how they were camping under the stars surrounded a beautiful glacier, I feel like an under achiever.
But, at the same time, it also makes me want to strive towards something. Have a goal, a dream. I guess that is what the word 'wanderlust' is all about.
But in the last few years, I have been able to do my own fair share of travel and start to discover some iconic places in South East Asia. But in my own family and sometimes peer circles, I still get asked with concern if I say I am traveling alone.
I think solo travel is still misunderstood. It doesn't always have to be a long journey where in one goes to find oneself, or climb mountains. Sometimes it can just be about taking a break and just finding time to enjoy the small things.
My trip to Siem Reap was one such visit and I am now sharing the 5 simple things that made this solo trip a memorable one!
Find a great property to indulge in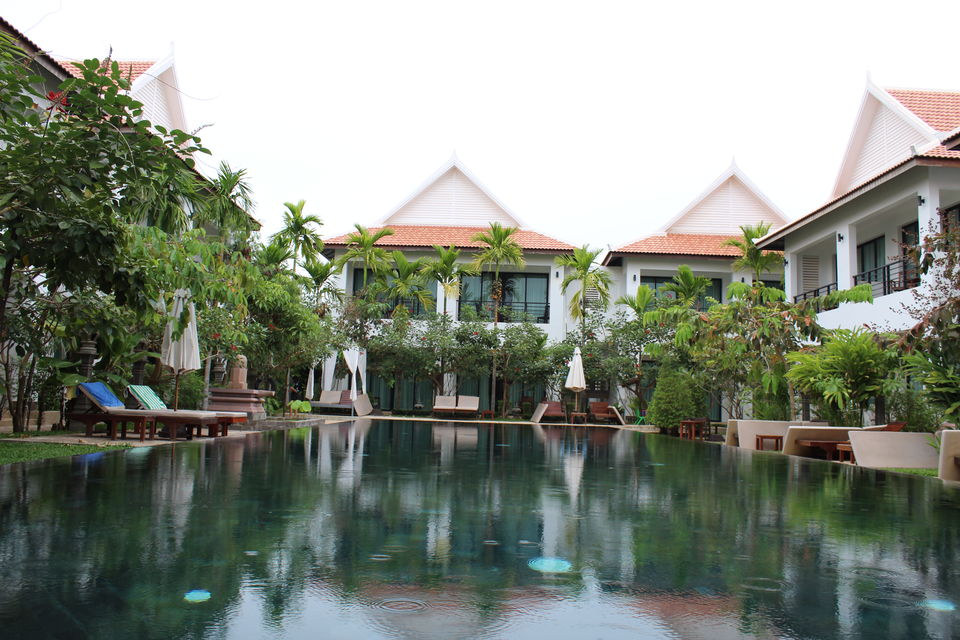 I started by finding myself a good property where I can feel posh (within the budget of course). Usually I stay at travel hostels and I love them, but this visit especially made me realise that occasionally, a big room in a nice resort and a self -pampering experience is almost necessary. I was lucky to find a resort that fit my budget (Tanei Resort and Spa) and I made sure I spent enough time in the property itself soaking up the luxury I was getting. I lazed, had long baths, went to the spa, ordered room service and I loved every bit of it!
Immerse yourself in local culture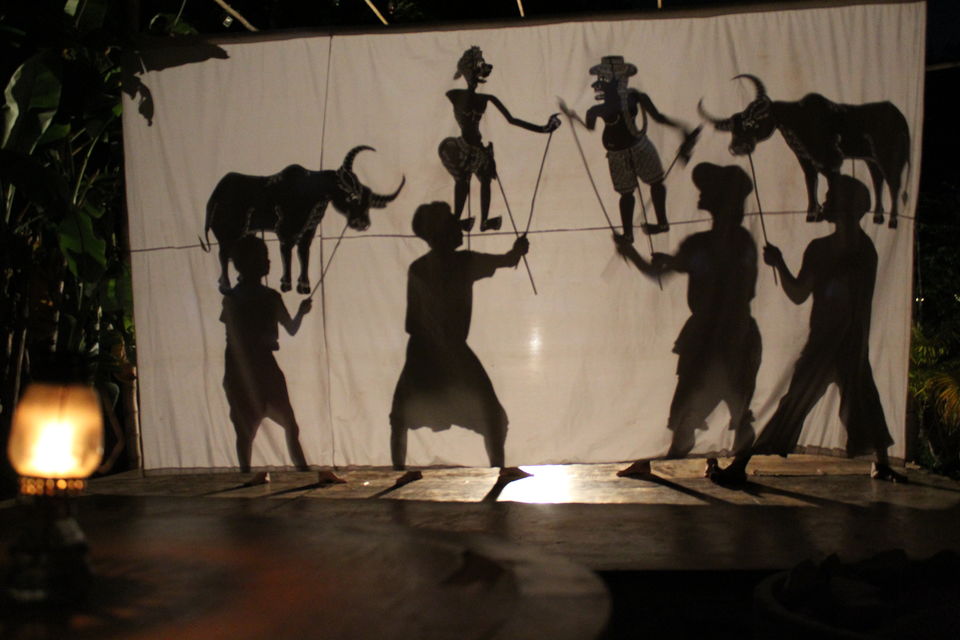 No matter where I go and who I am with, if I am visiting a new place, getting to know the local culture and food is a must. Local theatre is a great way to soak that culture in. This visit in Siem Reap, I checked out the 'Bambu Stage'. It was something that I found very unique! As I sipped that glass of local wine while I awaited for the performance to start, I realised there were only about 10 people in the garden with me including the owners. The 'stage' was just a cloth that was strung over a string in the garden that in the day would have possibly looked like someone's laundry set out to dry. A local artist came out then and explained how they make the leather puppets and that what we were about to watch were local folk stories narrated through shadow puppetry.
Find the right souvenirs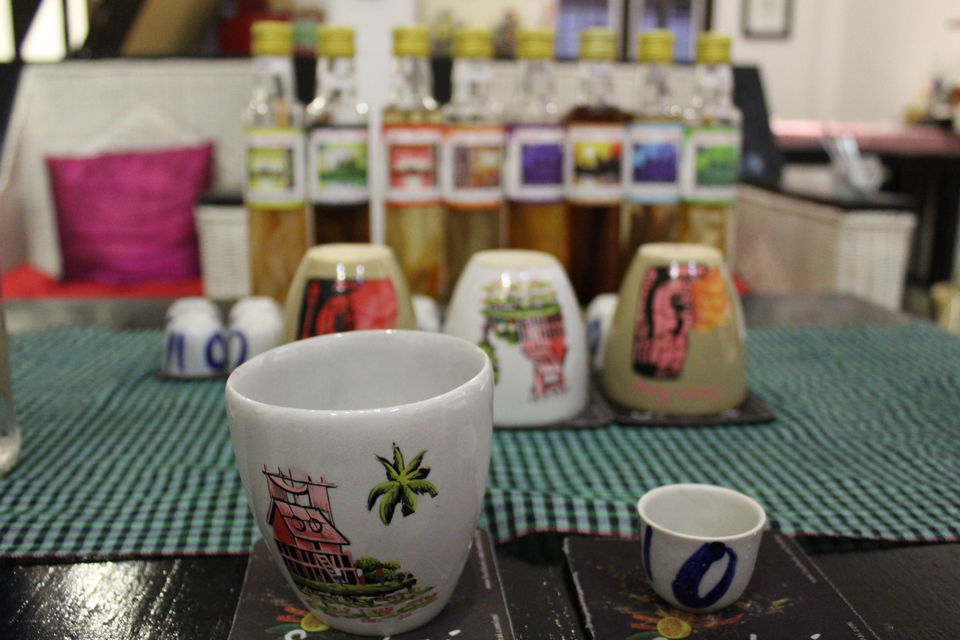 I love collecting food and art related souvenirs! I have collected prints from every place I visit and my dream is to have a room with these artwork framed all around me. But in Siem Reap I happened to read about the Sombai liqueur shop and it provided the perfect opportunity for me to shop some really unique gifts for the people I love and for myself. Sombai makes local rice wines and put it in hand painted bottles. They give you a free tasting of 8 different flavours and also let you sample their jams (infused with the wines of course)!
Food and more food
(Tip: If you really love to eat, then do not shy away from a cooking class!)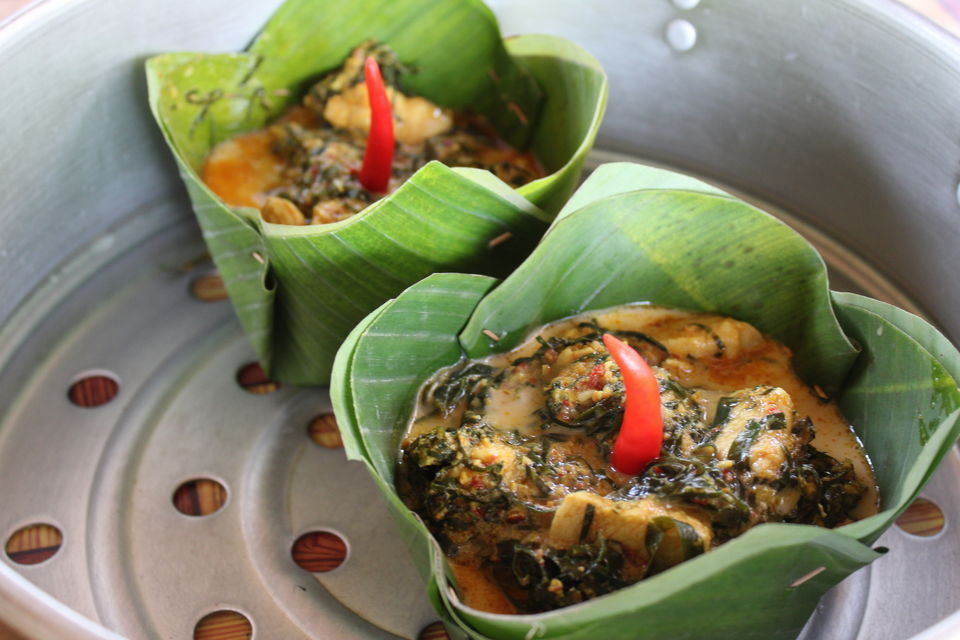 I mentioned my love for souvenirs and local culture. The best way to combine both is find local food! This time I took it a notch up and took a cooking class! If travelling alone and if you're a foodie, a local cooking class is the best thing you can do! I enrolled myself in the Countryside cooking classes and had a great time. I was the only person who enrolled that day for the morning tour so got a personalized experience, from the founder and 'main chef'. He took me to shop for the local ingredients at the local market first and I loved the thriving energy there. A market place is so much more than the produce, it's about looking at the true local lifestyles, meeting people, learning about their livelihood and culture and I had a benefit of having my host tell me stories the whole time we were there.
Discover the city the way you want to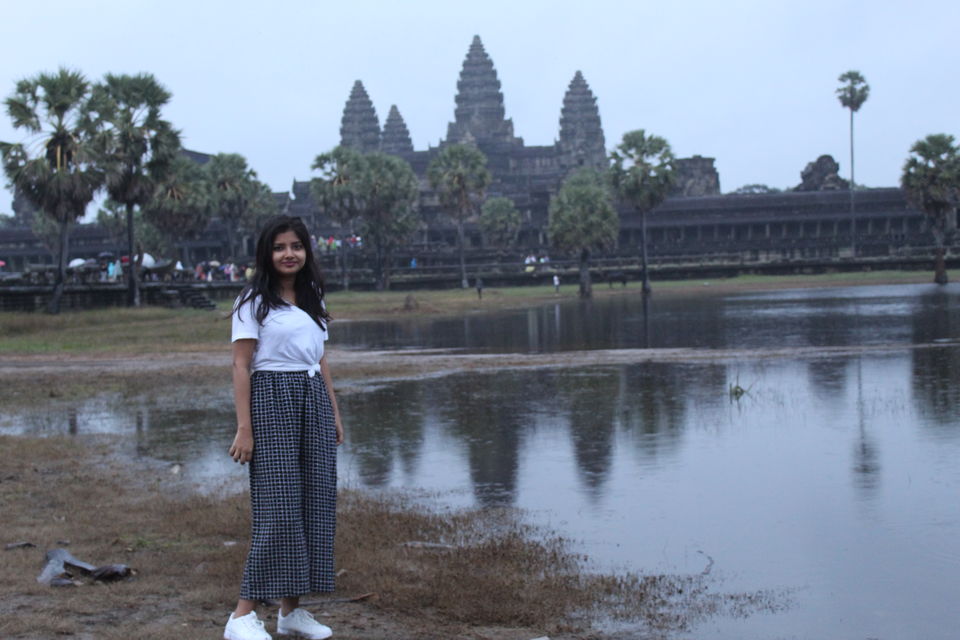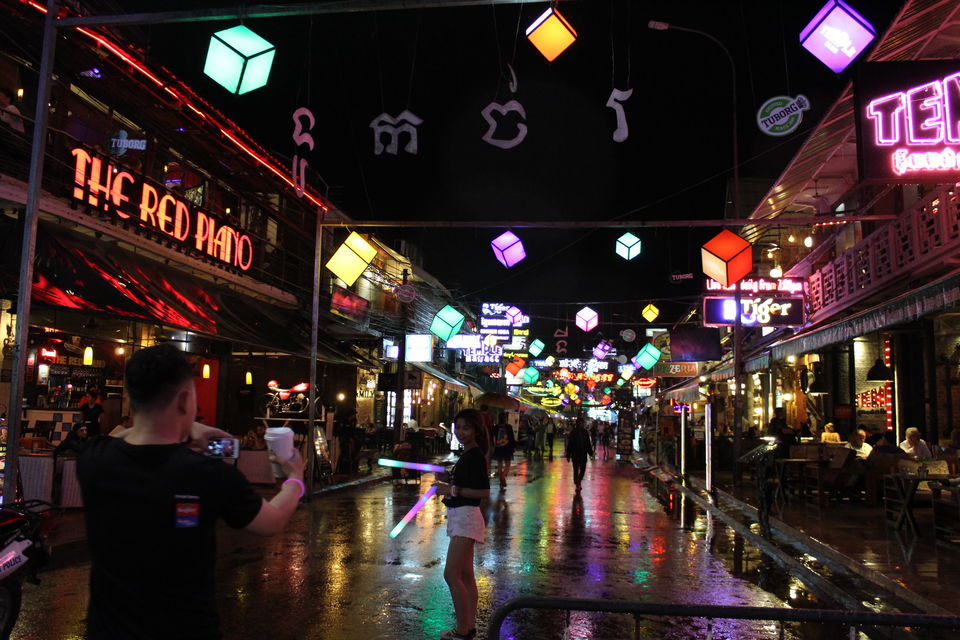 The biggest plus about solo travelling is that there is no peer pressure. Go where you want to go. Do what you want to do. Whether it is chilling at a local karaoke bar, or just curl up in a blanket. The time is yours! I did check out the famous Pub Street of Siem Reap, took my night photos, but after wandering around for a bit, I decided to spend my time at a 'fish pedicure' place instead of a restaurant. I ended up spending that evening, getting a pedicure, playing with puppies and sipping on a free beer that the place offered! And even met a fellow solo traveler who turned out to be from the Facebook travel group I am in that connects women and girls all over the world!
These became the 5 simple ways I found moments of peace and satisfaction in Siem Reap and suddenly it struck me that this isn't just specific to a place. It applied to every place I have been to on my own, and every place I hope to go to next. Solo travel isn't about proving something to the world, but something incredibly personal. It's about doing what you need to do and what you want to do. It's about discovering yourself along with the new place you're visiting.