At the small bamboo-walled eatery, I sat relishing a hot bowl of "thukpa" – a local noodles-based soup. We were ten friends on an excursion to North Sikkim and were travelling to our first stopover - Chungthang. Another friend of ours, Sonam, a pretty Sikkimese girl who was my college mate as well, was to join us from there.
The previous evening, we had arrived at New Jalpaiguri from Kolkata by train. On our way to Gangtok next day, we visited a parent of a fellow-traveller at a hydroelectric project-site on river Teesta. The massive dam cradled amidst the hills amazed us – so did the delicious puri sabji of the canteen. From the capital we drove in another SUV (pre-reserved by Sonam) to Chungthang and had stopped for lunch at the stall beside the rugged mountain road.
With further ascent we saw random waterfalls cascading over the track in frequent succession. At places the torrents had caused extensive erosion, the almost-no-road scenes making us turn uncomfortably in the seats as we strived to trust the skills of our driver. But soon we were engrossed in the picturesque surroundings. Teesta flowed along the road, gushing over the rocks; I could feel the breeze on my face - the freshness was unmistakable.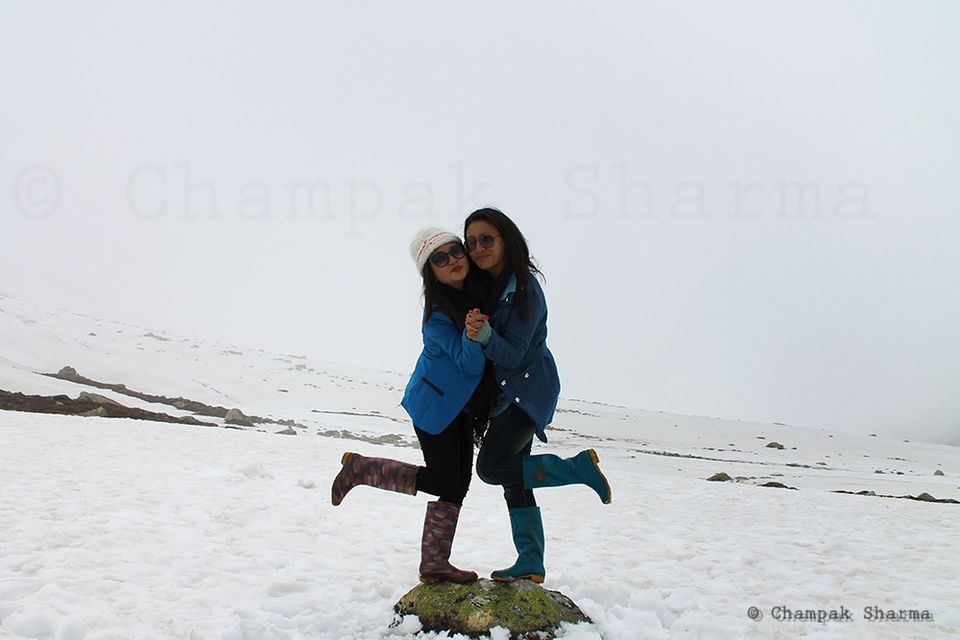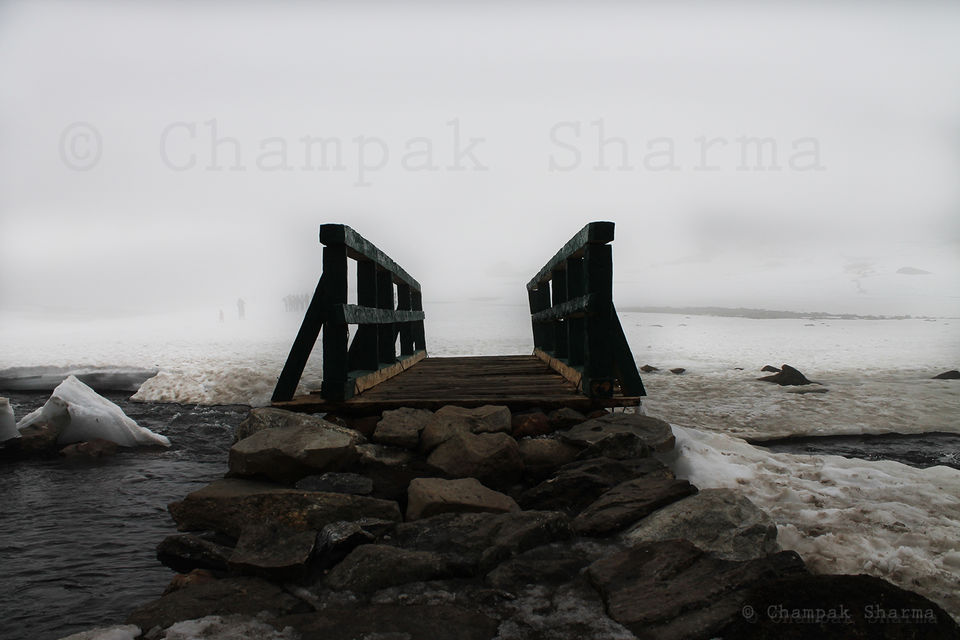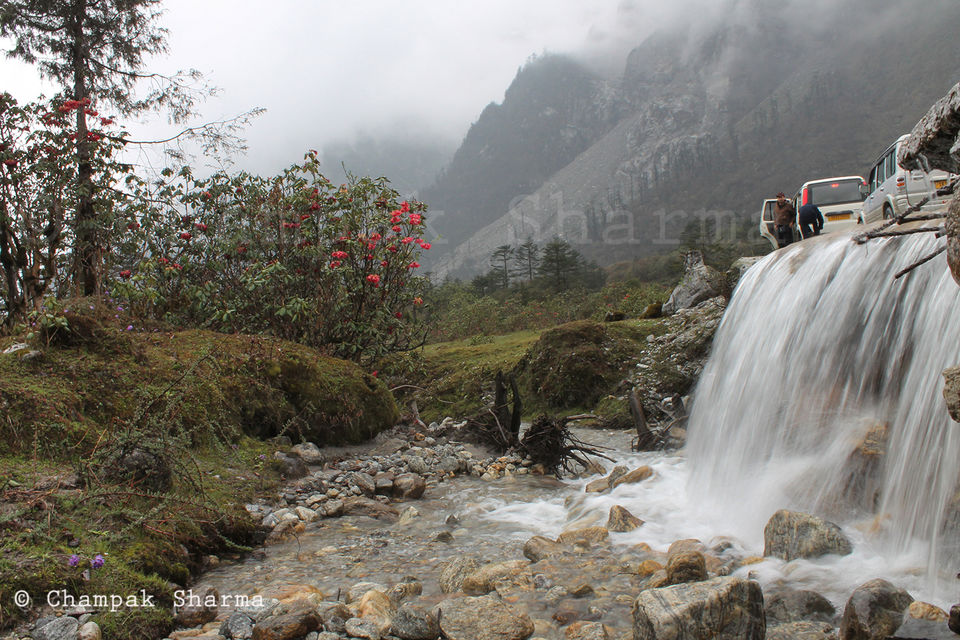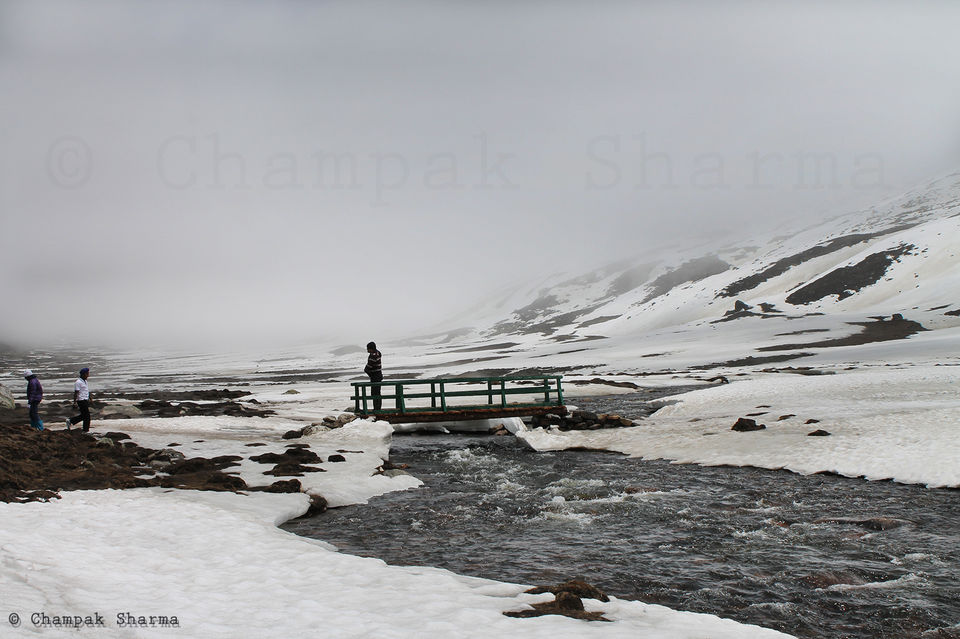 Six hours later at Chungthang, we received a festive welcome. Sonam's large joint family beamed with happiness - their radiant smiles contagious. Dinner was elaborate with a menu dominated by fish-cuisines especially prepared for the visitors from Bengal! For the night we stayed at a snug government guesthouse nearby- its balconies overlooking the green topography.
The following morning, we started for Yumthang. We were excitedly looking forward to the snow-covered Zero Point when we came across a carpet of purple-pink flowers spread upon the bank of a rivulet. A herd of yaks grazed around and four camping tents stood by the brook. A few kilometres ahead, heightening our delight, another vibrant landscape unfurled in front of us – the Valley of Flowers. Even in the not-so-floral rainy season vivid blossoms had adorned the scenery. We drove past it with plans to halt there on our way back, for in case it rained the road to Yumthang could get closed. At Zero Point, it was a sprawling layer of white as far as our eyes could see. A clear stream flowed through the region with a quaint wooden bridge completing the splendid setting. As we excitedly played in the snow, snowflakes began to fall. Foreseeing a bad weather we packed up quickly. Munching on steaming momos, we rode back to the Valley of Flowers which lay brightened by numerous rhododendrons and wild flowers. The fresh natural bouquet of blooms took my breath away.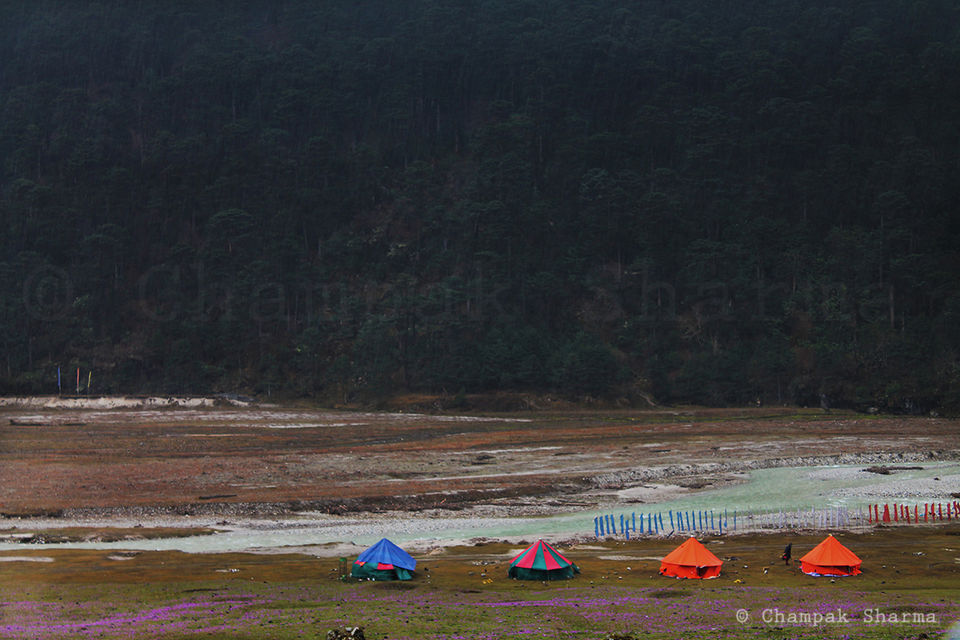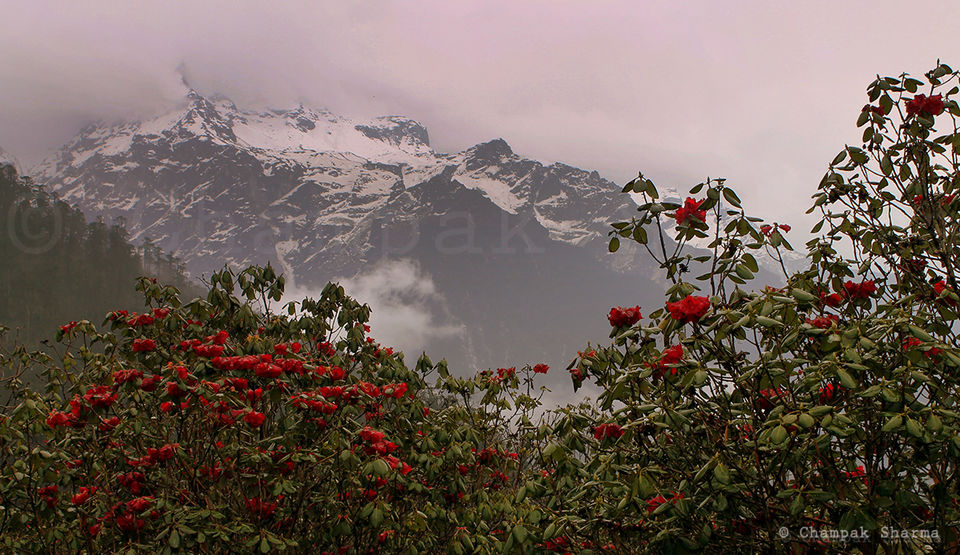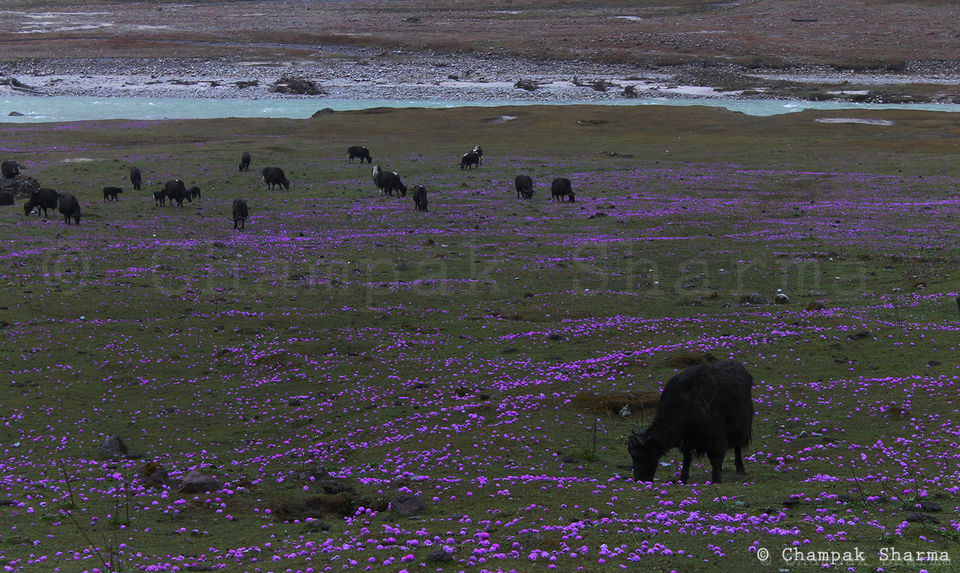 In some time it started raining and landslide blocked our route to Chungthang. Realisation of risks on these paths together with roaring of now widened waterfalls made us nervous. A frightful moment was when we saw the SUV ahead of us almost being swept down the edge while trying to cross an area over which the waterfall was treacherously flowing. Finally our driver confirmed that there have been multiple landslides and we are stuck. We drove to Lachung instead and checked into a lodge(Mandala Inn). Shock and cold kept most of us awake that night. But in the morning, I discovered Lachung to be a serenely beautiful place - the soft sunrays glistened on the snowy mountains around. I had hardly noticed the lush green valley the earlier eve. The roads re-opened and we left for Chungthang.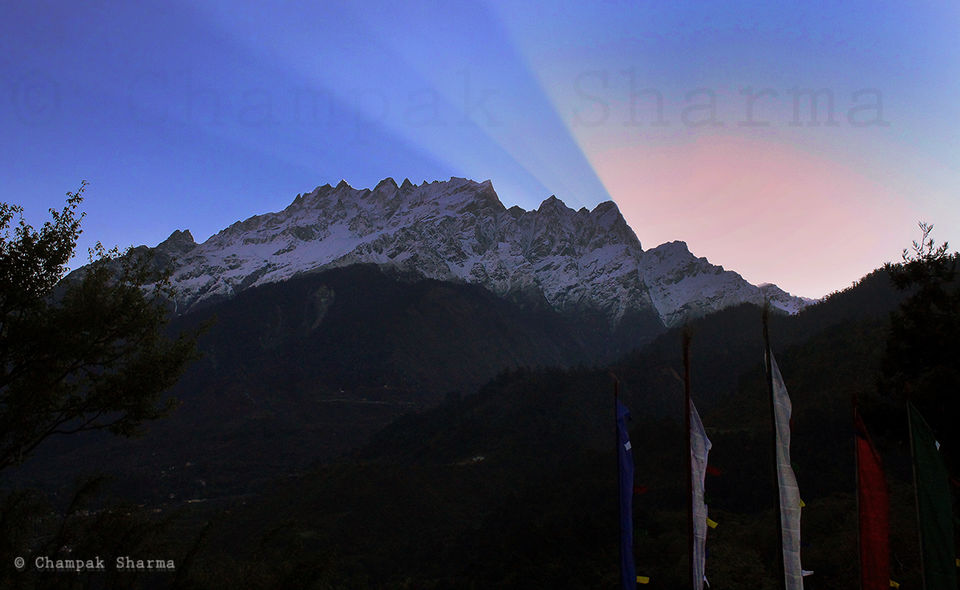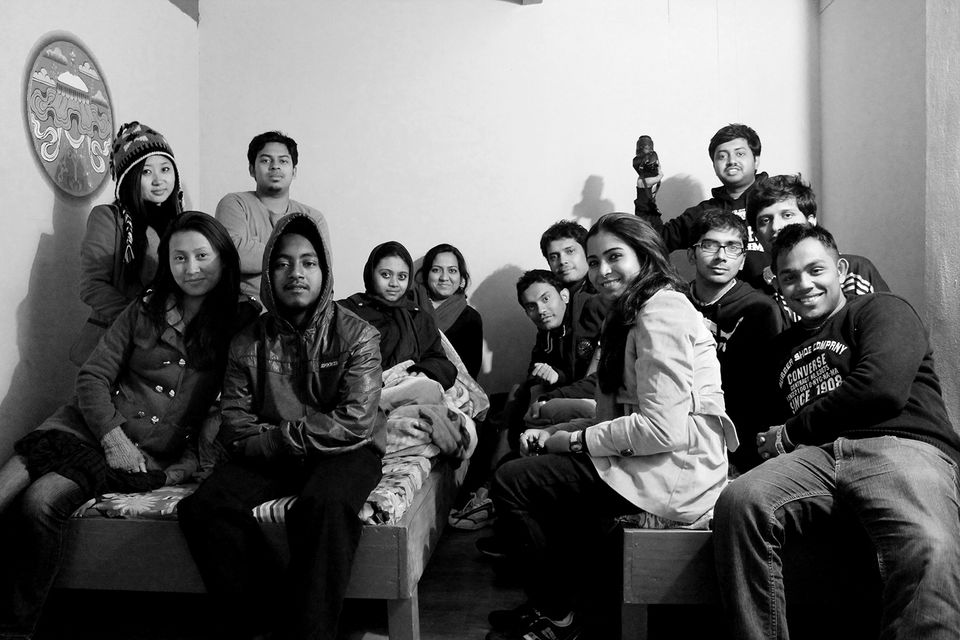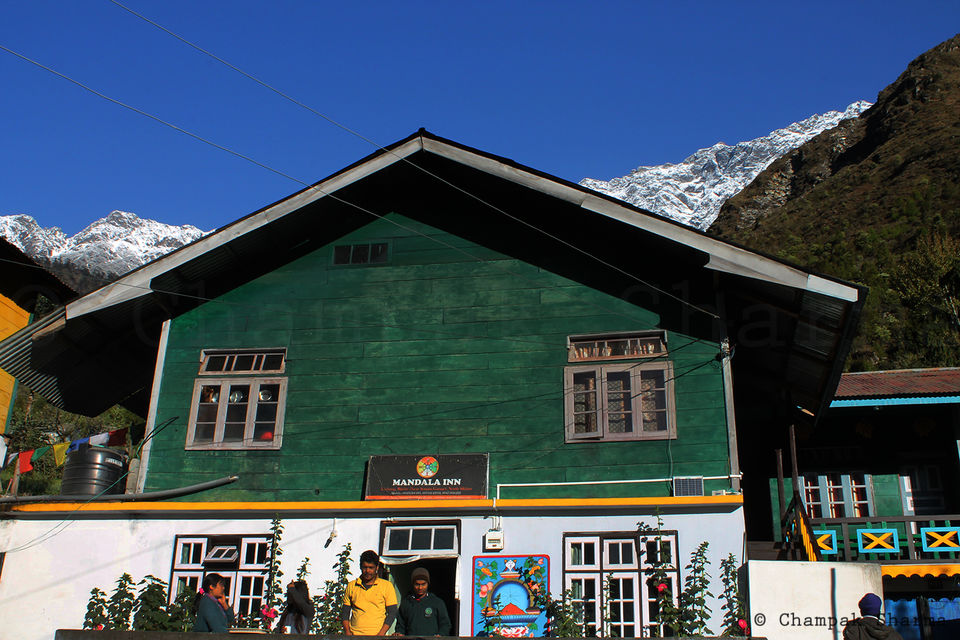 The next day was planned for Gurudongmar Lake, which I shall be posting soon (yet to filter the photographs).
How to get to North Sikkim :
1) Multiple trains to Siliguri and NJP station from across India.
2) Nearest Airport - Bagdogra.
3) To Gangtok - You can have your own personal cab (small hatchbacks starting from INR 2000 /-) or hop on to a shared SUV (300 /- per person ). Buses are comfortable as well (INR 150 /- per seat) but enquire about their timing before heading for the bus stand.
4) Head for the Chungthang/Lachung taxi stand (Yes, they have multiple taxi stands). Local taxis are readily available from one stand to another.
Where to stay :
1) If you are reaching NJP/Siliguri late, multiple budget hotels are available nearby the station. Avoid travelling at night for two reasons :
i) You don't get to enjoy the serene view
ii) Better daylight drive through the spiral mountain roads (that's my personal view though)
2) In Gangtok, you won't fall short of hotels unless your stars are really not in a trip mood!
3) Normally tourist stay at Lachung, which boasts of a number of Inns, homestays and resorts.
Too many websites for hotels, so saving my energy here. 
Hotels staff would be gladly providing the cabs for your next day trip. I would suggest enquiring over phone as well so that you have a rough estimate of the charges during the season you are travelling.
IMPORTANT : There might be requirement of getting passes issued for travelling to certain areas. Make sure to carry passport sized photographs, identity and address proofs.
In case you want to know more about the trip, please feel free to reach out to me at champographie@gmail.com
https://champographie.wordpress.com/
https://www.facebook.com/ChampakJS
Frequent Searches Leading To This Page:-
Road trip of north sikkim, north sikkim road trip, sikkim bike trip, family road trip to North Sikkim, north sikkim tour plan