I've had the opportunity to travel extensively, within India and abroad. But one aspect has been consistent throughout – no matter how many foreign trips I make, it never gets less daunting. Blame it on my inherent paranoia or the fact that a new, unfamiliar setting tends to faze me. Whatever it is, I always find myself on edge. The one factor that greatly contributes to my anxiety issues is cash –foreign currency denominations, conversions, handling cash, the crippling fear of being cheated – you name it and chances are I've fretted over it at some point. So you can only imagine the relief that washed over me, when a good friend introduced me to cashless travel, right before my first visit to Singapore, and trust me, it changed everything. I also happened to discover my undying love for the smallest country of Southeast Asia! Here's a list of some of the most incredible things to do in Singapore that make for memorable experiences.
Fascinating Things To Do In Singapore
Discover mini Europe in Singapore's Changi Airport
Changi Airport in Singapore is a delightful world in itself and one of the swankiest airports around. When I landed here I was overwhelmed by the multitude of options available – shopping, dining, fun rides for the little ones, exhibitions, live shows and a lot more. I noticed a 'discover Europe' exhibition that almost tricked me into thinking I was in Europe! From Berlin's Brandenburg Gate to the Chain Bridge in Budapest, it boasted of all the architectural and historical wonders of the continent. I was even surprised to bump into Elmo and his friends from Sesame Street! I admit I probably went a bit overboard shopping, but it's not everyday you come across awesome deals, that too on a foreign trip, but Mastercard spoils its cardholders with some amazing bargains that are hard to resist. You can enjoy up to 20% savings at participating outlets in Changi Airports Terminals 1, 2, 3 and 4 (transit and public areas) when you use Mastercard all year round. Take out some time to explore Changi Airport on your trip, afterall, it's one of the most iconic things to do in Singapore for every traveller.
A luxury starlit cruise with friends: an unforgettable experience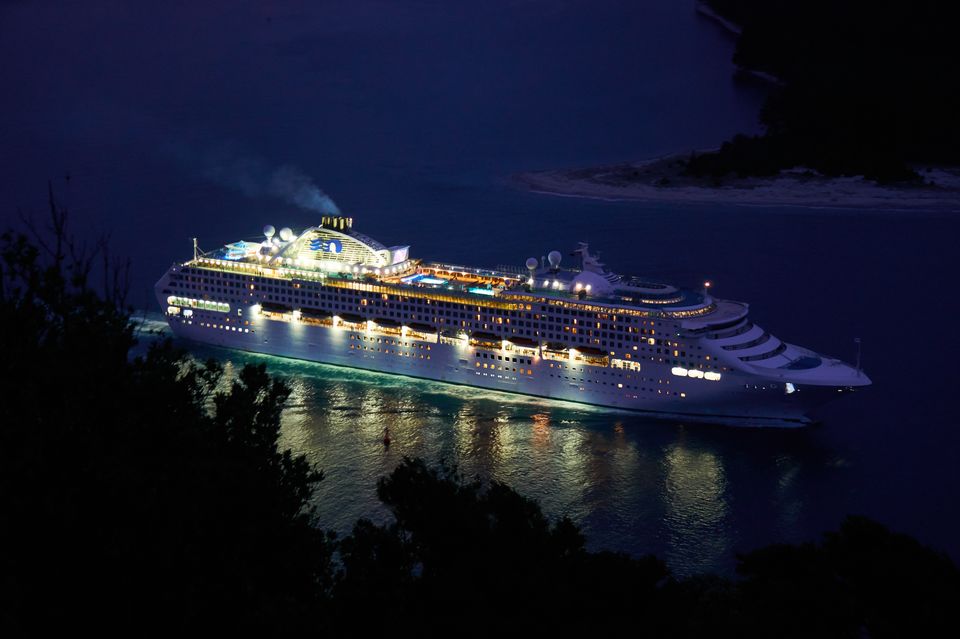 With my belly full and bags brimming with goodies I'd picked up at the Changi Airport at some dirt cheap rates, I was mighty pleased with myself. My amazing experience at the airport had set the tone for this international trip and I was convinced I was going to have a good time, instead of worrying about unknown things that usually tended to intimidate me.
The next adventure on my list of things to do in Singapore was going to be a starlit cruise with some friends I made at a cafe. We excitedly made a plan to board a luxury yacht from Marina at Keppel Bay at night, under a blanket of twinkling stars. What could be better than enjoying unlimited, free flowing champagne and cocktails with great company, while anticipating a meal fit for kings? We waited, as gourmet chefs whipped up a selection of delectable canapés. Exclusively created for Mastercard cardholders, this luxury cruise ensured we never felt more pampered in our lives again!
Go on a pub crawl and get a gin named after you!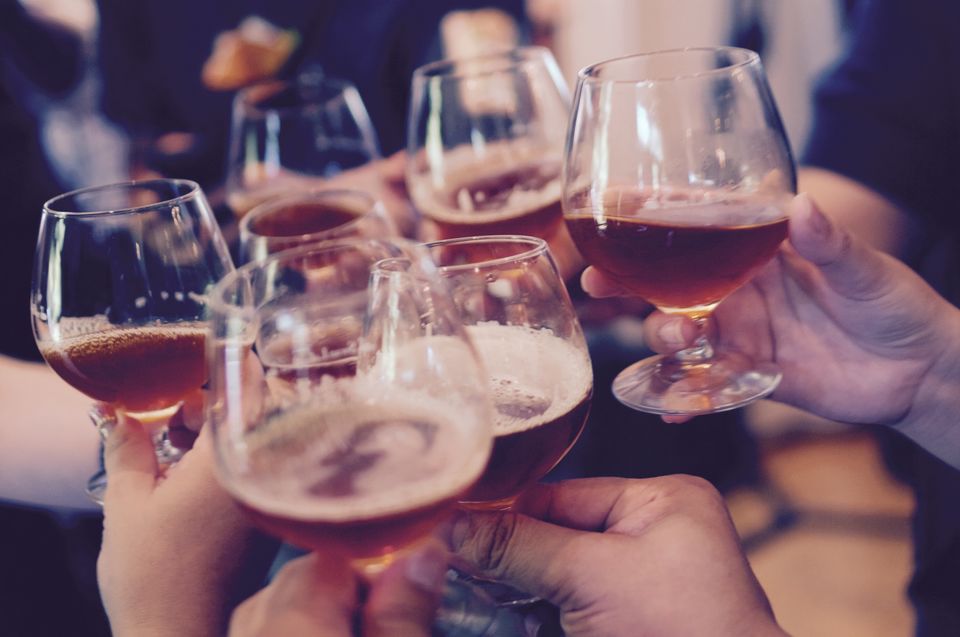 Just when I assumed I was done with my share of adventures on this Singaporean holiday, I chanced upon something new and exciting: an interactive session that teaches you all there is to learn about gin. Yep, this one especially goes out to all the gin enthusiasts out there. What's more? You actually get to create your personalised bottle of the spirit! My new friends and I decided to go for the class and discovered so much about the history of gin and the intricacies behind the distilling process. We met Vijay Mudaliar, owner and head bartender of the hangout, Native, who very patiently took us through the whole process. We were also made to taste a variety of the blends from Singapore and the surrounding regions! I have to admit I got a major kick out of having a very own bottle of gin named after me. I even got to bring it home and share it with friends and family (although everyone only got a tiny swig from the precious bottle!). This was definitely one of the highlights from all the things to do in Singapore. Following this, we set out on a unique bar crawl that took us to some of Singapore's best watering holes.
An unforgettable glamping experience at Resorts World™ Sentosa
Whether you are with a few close friends or a special someone, staying at a luxurious bell tent on the sand at Resorts World™ Sentosa makes for an amazing glamping holiday. So make it a romantic couple's weekend or invite your bunch of friends for the adventure of a lifetime, whatever floats your boat. What's more? You can use your Mastercard to enjoy incredible discounts on dinner, attractions (10% off on iFly Singapore and enjoy 10% savings when you shop with your Mastercard® at over 15 retail outlets in Resorts World Sentosa - Adventure Cove Waterpark™), and incredible hotel packages!
Although I was travelling solo, I had become pretty thick with my newfound friends. We unanimously decided to go for our first glamping adventure, which included a delicious gourmet meal (Korean barbecue sliders, smoked salmon crostini, and other delicacies) served under the stars. Although we were in the middle of nature, efforts were made to ensure there was no compromise on modern day comforts, so we got the best of both worlds. Sitting in our air-conditioned, climate-controlled tents lit by fairy lights, we revelled in our surroundings. However, we did head outside to watch the soul-stirring sun set over the horizon from the comfort of our very own glampsite.
A dream come true for water babies and adrenaline junkies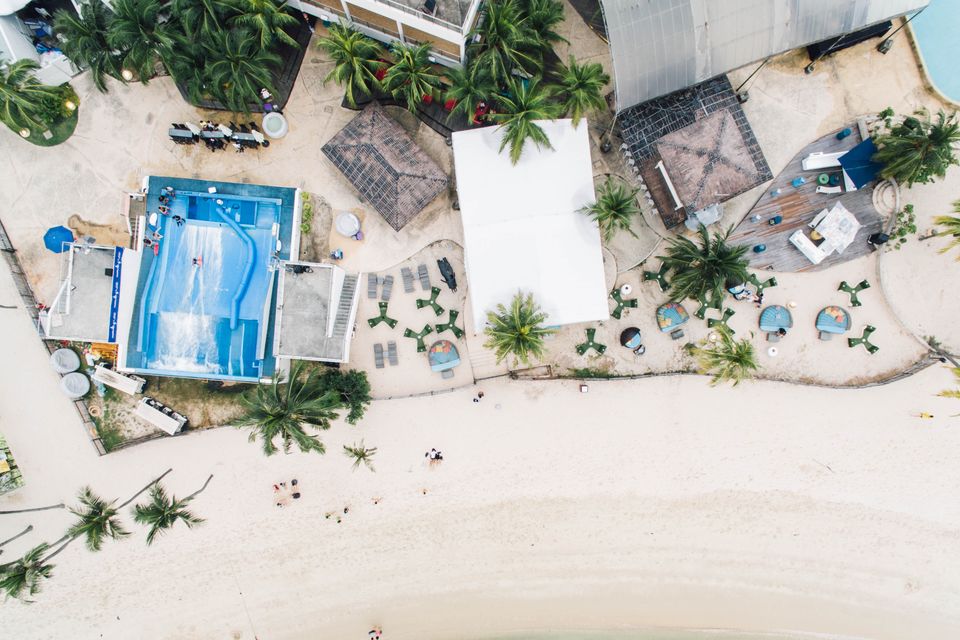 For all those who love water sports and other fun attractions, Singapore definitely spoils you for choice with its plethora of activities. I was most excited about this part of my trip because I can never get enough of adventure thrills. Thankfully, my buddies were on the same page and off we went to explore Adventure Cove Waterpark™! From high-speed water slides, snorkelling over a colourful reef with thousands of tropical fish to drifting on a lazy river, this amazing amusement park caters to all tastes and hence, is one of the best things to do in Singapore if you're out with a group. But here's the exciting part, if you get the Mastercard annual pass you're eligible to 13 months of free membership! And the cool thing is, you enjoy 10% savings on all VIP tours. Mastercard World/World Elite cardholders also get exclusive tours, a year long lounge access, and Unlimited Universal Elite access to all attractions before and after the tour.
When we realised we could enjoy endless splashes of rip-roaring fun every single day, for the next year, we signed up. I suppose this would give me an excuse to visit Singapore again!
We also checked out the S.E.A. Aquarium™ and came face-to-face with more than 100,000 marine animals of over 1,000 species, and were in complete awe of the marine wonders that were on display. Then we headed to Universal Studios Singapore™ and let ourselves be swept away with a mind-boggling range of movie-themed attractions, including TRANSFORMERS The Ride: The Ultimate 3D Battle, Sesame Street Spaghetti Space Chase, Revenge of the Mummy and more. The Mastercard Annual Pass allows you priority access to the aquariums, its events and exhibitions, as well as Universal Studios Singapore™.
A long drive, good music and the wind in your hair!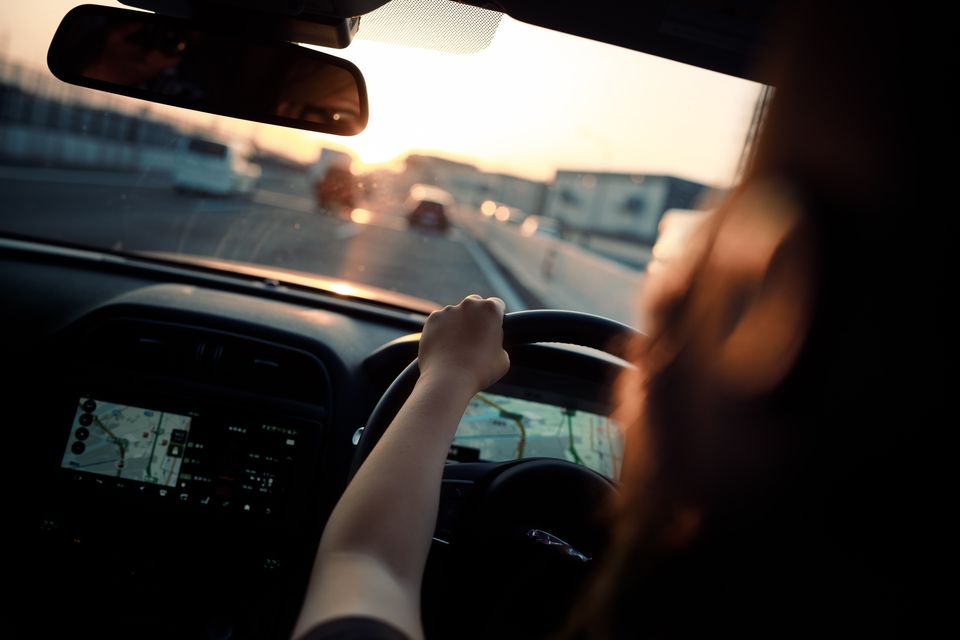 Once we were done with our share of adrenaline pumping adventures, we decided to unwind with a road trip. Nothing sounded more appealing than zipping down a road, with the wind in our hair and our favourite music playing. Believe it or not, there is something immensely therapeutic about road trips and Singapore, with its well developed highways, great roads and easy accessibility to other Southeast Asian countries, makes for a great choice to embark on one. The coolest thing about this was Mastercard's lease rental (Hertz) with amazing packages on offer. Ours included full vehicle insurance, mandatory road tax and insurance, 24-hour breakdown assistance services, unlimited mileage in Singapore and Malaysia and a replacement vehicle during repairs or servicing! The offer was available for Toyota Alphard, Toyota Estima and Ford Galaxy. There are no prizes for guessing the trip went as smoothly as possible and left us with many fond memories we will cherish forever.
This was the first time an international vacation didn't leave me absolutely distraught. I made friends from all over the world, let myself experience new things and didn't get flustered with currency conversions and exchanges. I wasn't paralysed with fear of getting overcharged or cheated due to lack of knowledge of currency denominations, or even worse losing my money! I didn't have to constantly keep track of my expenses because I knew every penny I spent was on record and I was reassured knowing it'd be easier to calculate my expenses when I returned. And the best part? Discounts, discounts and more discounts!
So guys, if you still aren't convinced to go cashless, you are missing out! Trust me, this comes from someone who has travelled across the world, from The United States to Indonesia, cashless travel is the best update I could have given my foreign vacations!
If you have travelled cashless, then share your experience on Tripoto and inspire a community of more than 25 million travellers! If you have any suggestions for things to do in Singapore, do let us know those too.
In association with Mastercard India.