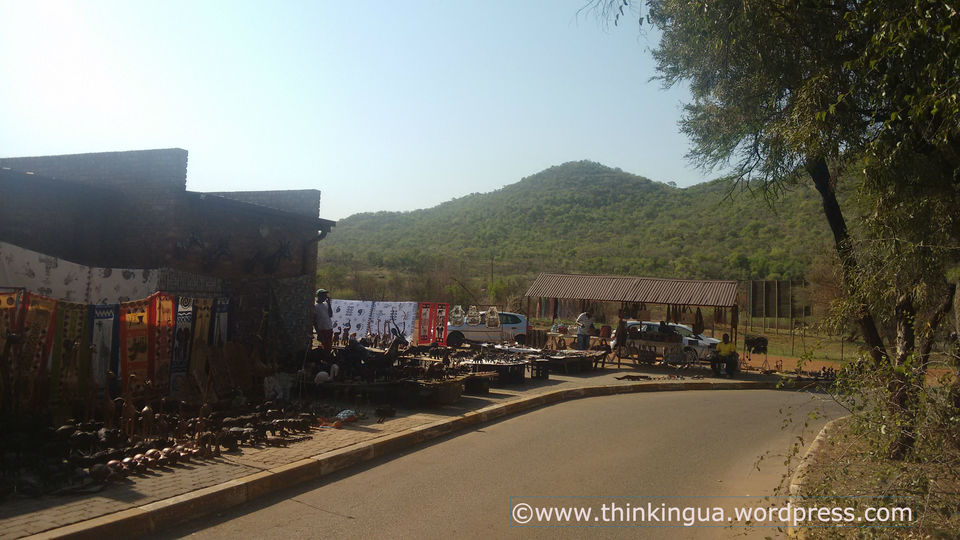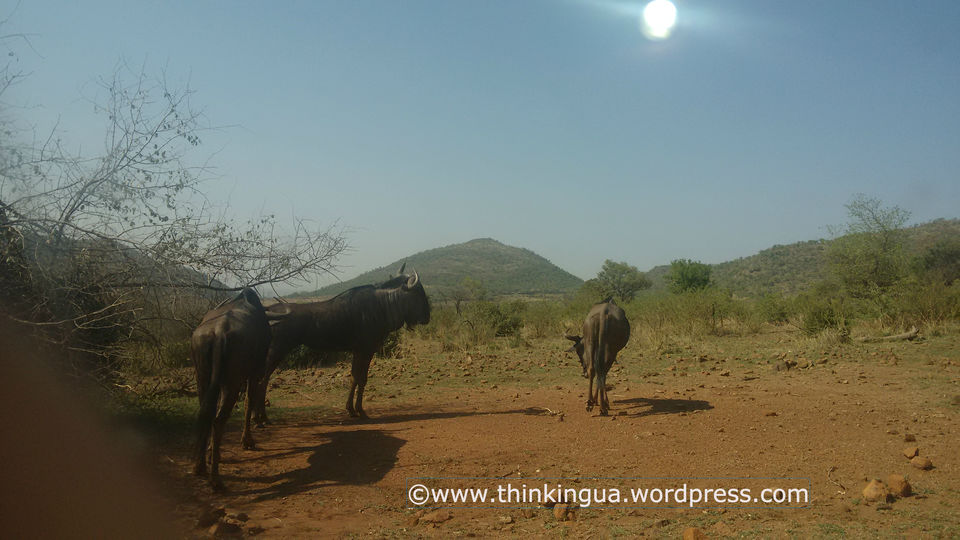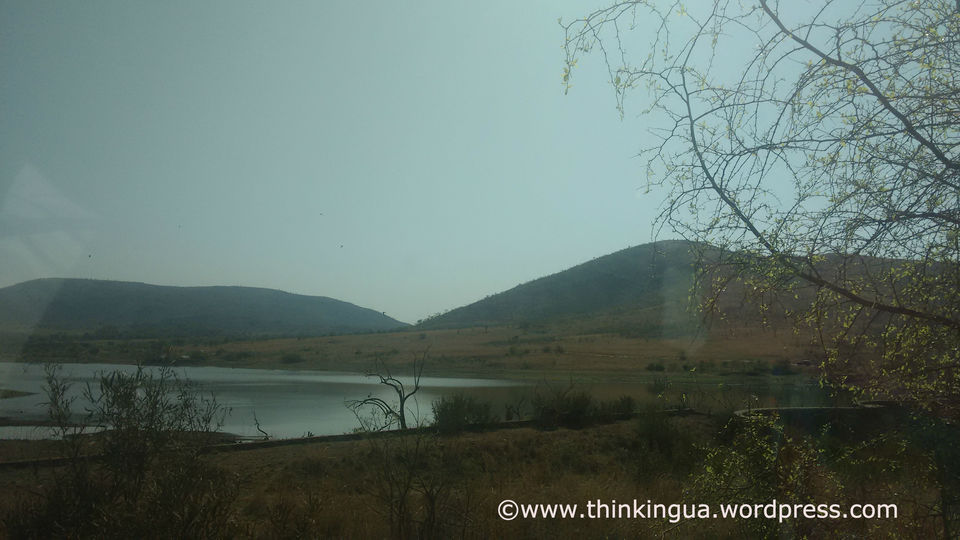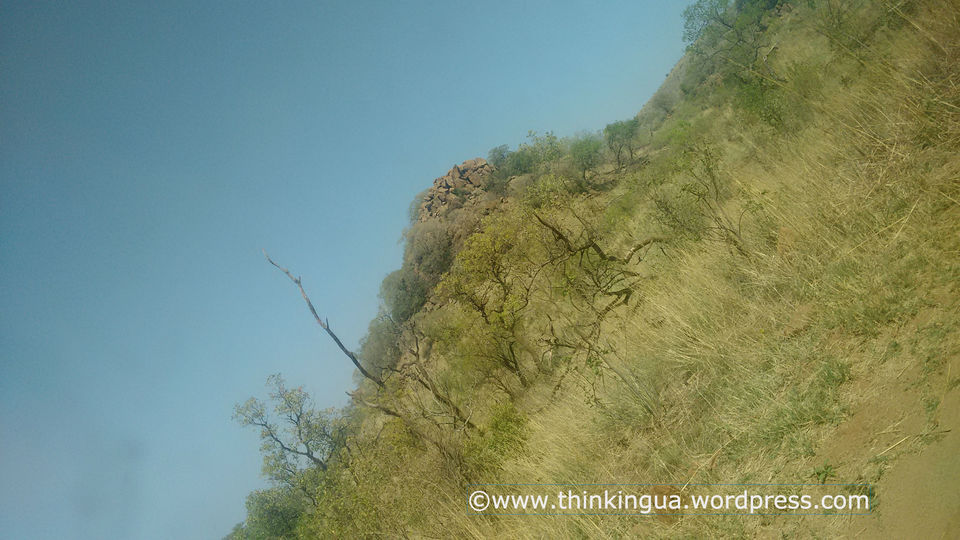 https://thinkingua.wordpress.com/2015/10/08/visit-to-pilanesberg-national-reserve/
This is my first trip adventuring South Africa. I was so excited and this Pilanesberg National Reserve was about 200kms away from my home.The Pilanesberg National Park is located in North West Province in South Africa, west of Pretoria. The car went on 100kmph. I was so thrilled with this journey. We packed our bags with a lots of fresh juices, Coco Colas, vegetable fried rice – especially prepared by me and of course a lot of water bottles. Here is the photo of the entrance and the map of this reserve.
I heard its almost 600kms in area and the weather was also a bit more than the normal. It was around 40 degrees centigrade. The drive was a bit tedious, I mean the roads were rough and it was hilly. So, as we started going into the forest, we spotted an yak as a first. Our eyes were as if scanning through the entire forest so as to spot an animal. Then next as we were going inside the forest with the help of our GPS, we spotted a big elephant. I have heard that African elephants have huge ears and for the first time I saw it! It was incredible!
I saw it very close to my car. The word "huge" must have got name from it I guess!! As we went along we also spotted beautiful deers and zebras. Meanwhile we went down to a place inside the forest to take a rest for a while and had our lunch. It was of great fun. Yet another greatest point to note is that the forest had a very beautiful pond of fresh water where we can see a group of animals quenching their thirst in hot sun. It was wonderfully maintained.
It was very clean and pure that the blue sky's reflection was making the waters so blue! It was an wonderful sight to see!
Yet another tallest one we saw is the giraffe, coming very near to our car. I wondered how its spine is so flexible! It was a round trip and it took us almost 10 hours to complete the entire travel. But it was so enjoyable safari! We also had an ice cream in a restaurant inside named "Zebra Crossing Restaurant". There was also a campaign running for anti rhino killing. Ultimately it was a wonderful trip. Each and everyone must plan to visit this place atleast once!
e.The Pilanesberg National Park is located in North West Province in South Africa, west of Pretoria.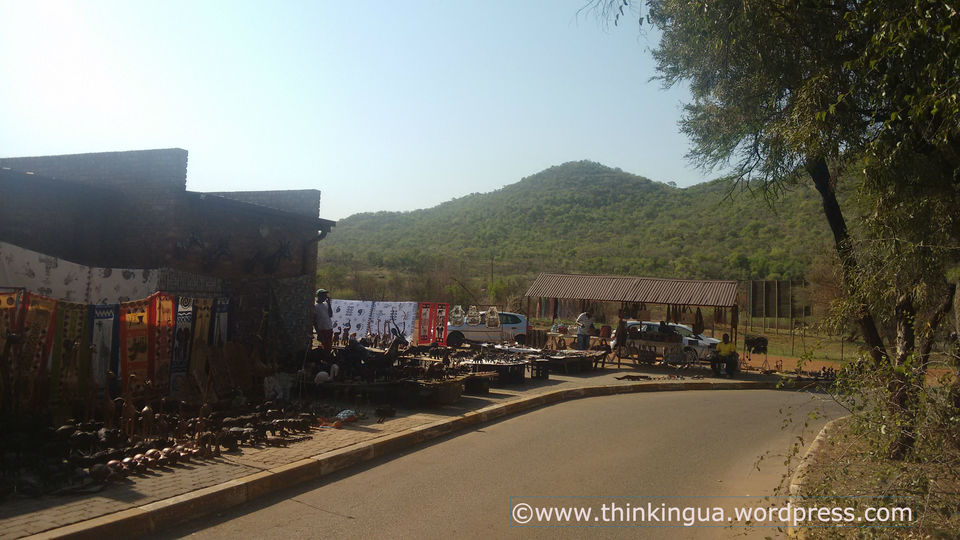 Frequent Searches Leading To This Page:-
winter weekend getaways south africa, top places to visit in south africa, best places to visit in south africa cape town, south africa tourism from india, top south africa tourism from india, best south africa tours from delhi