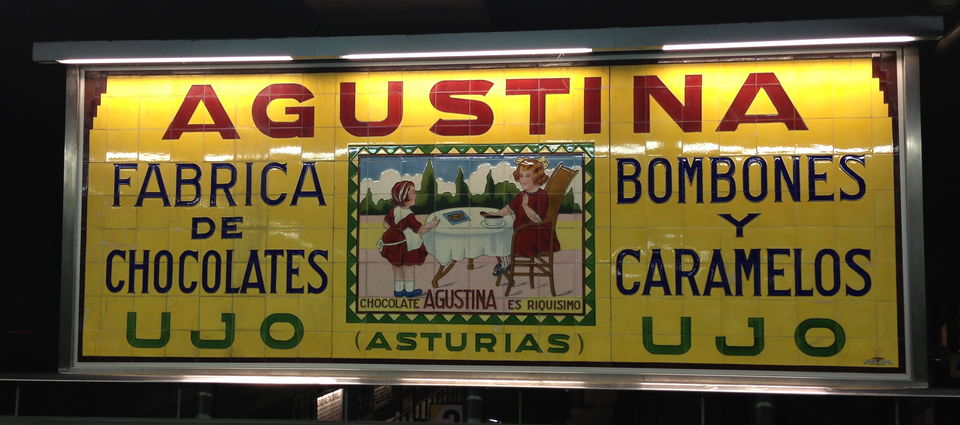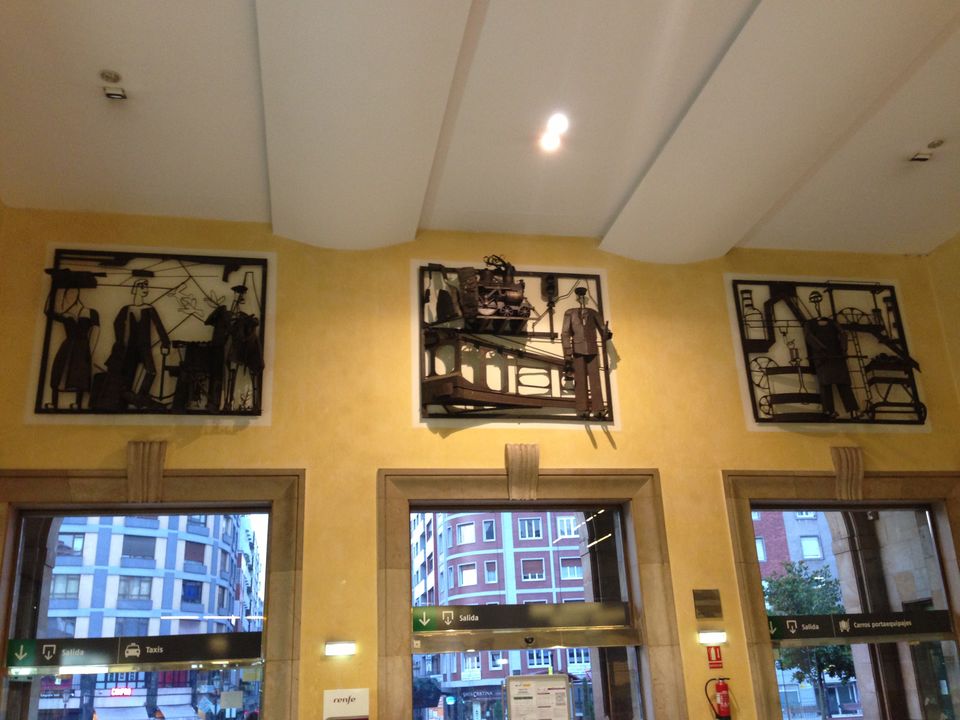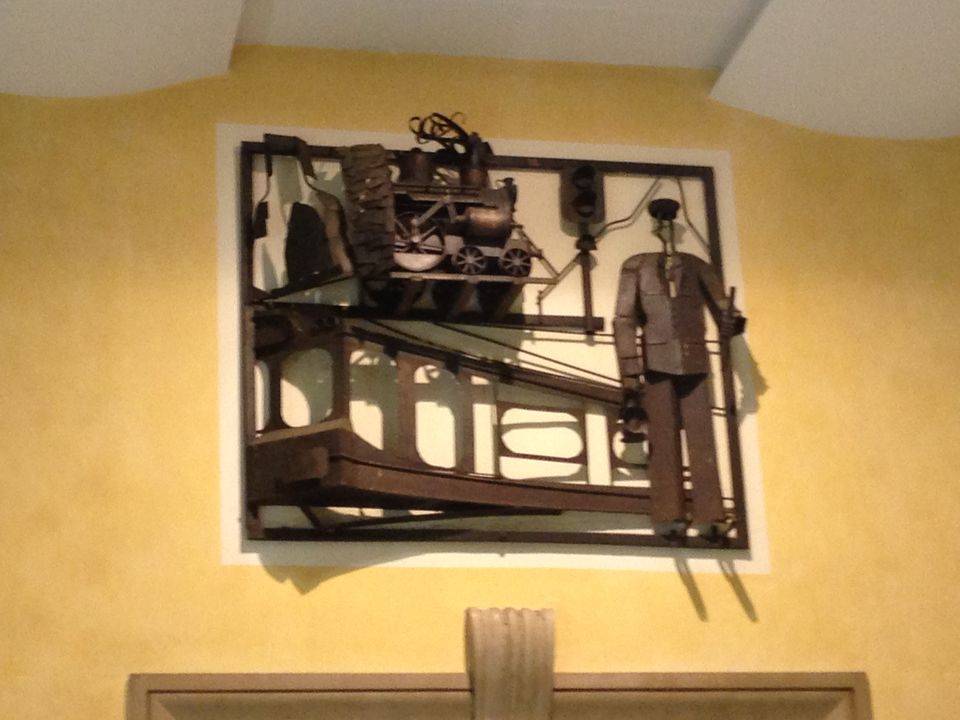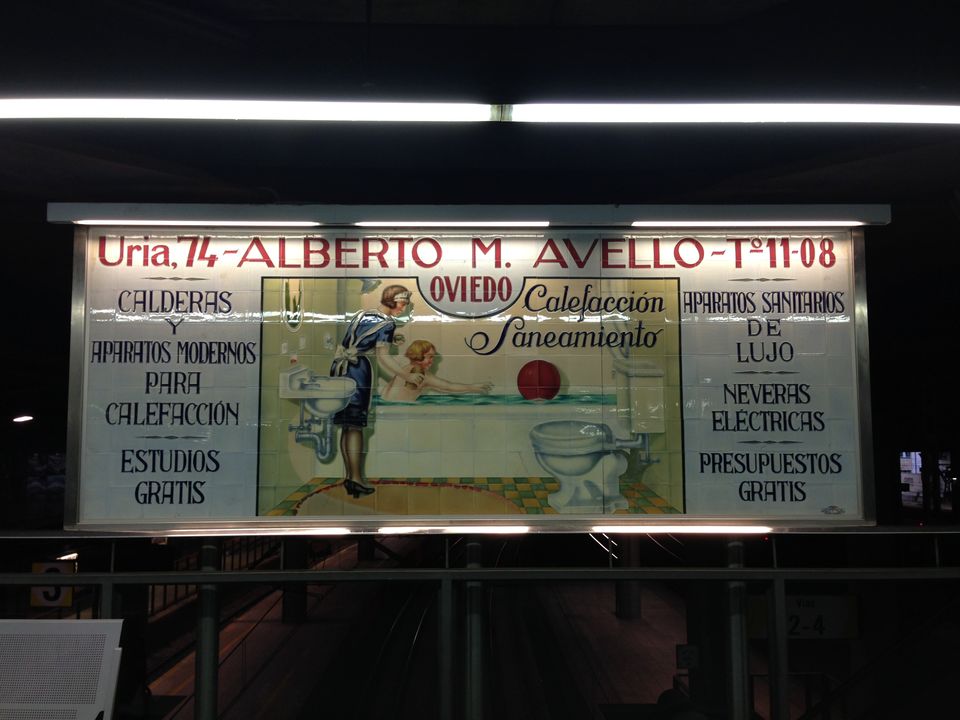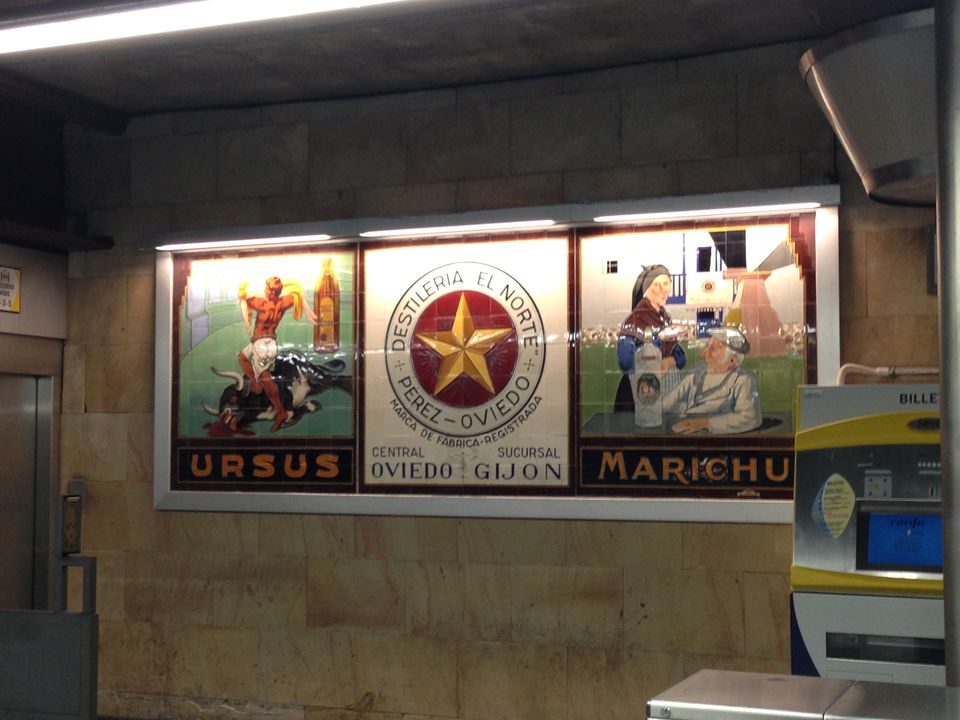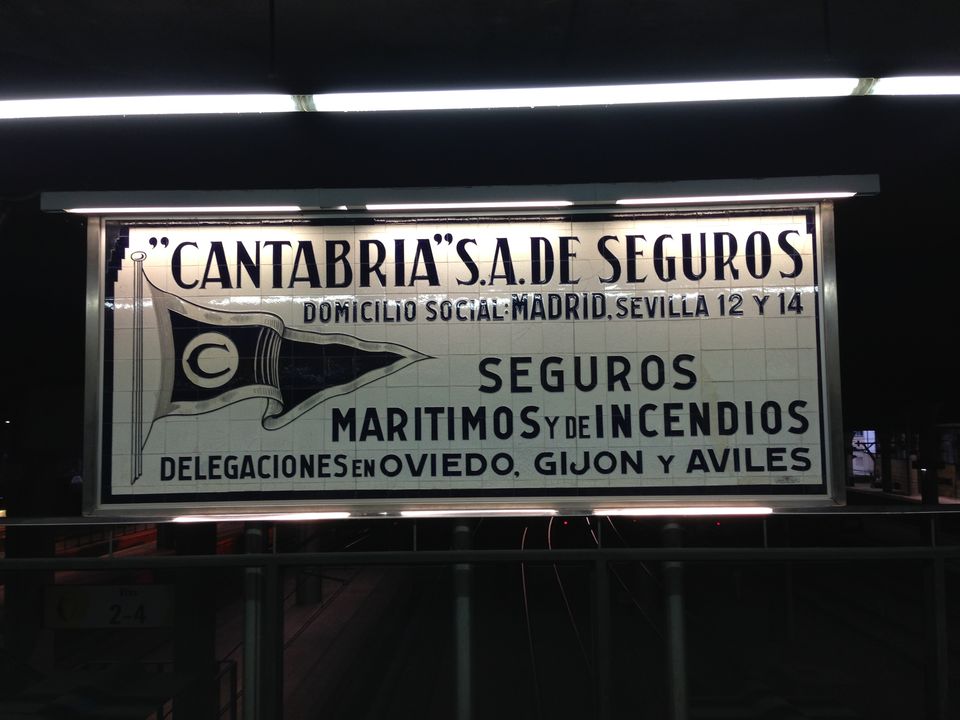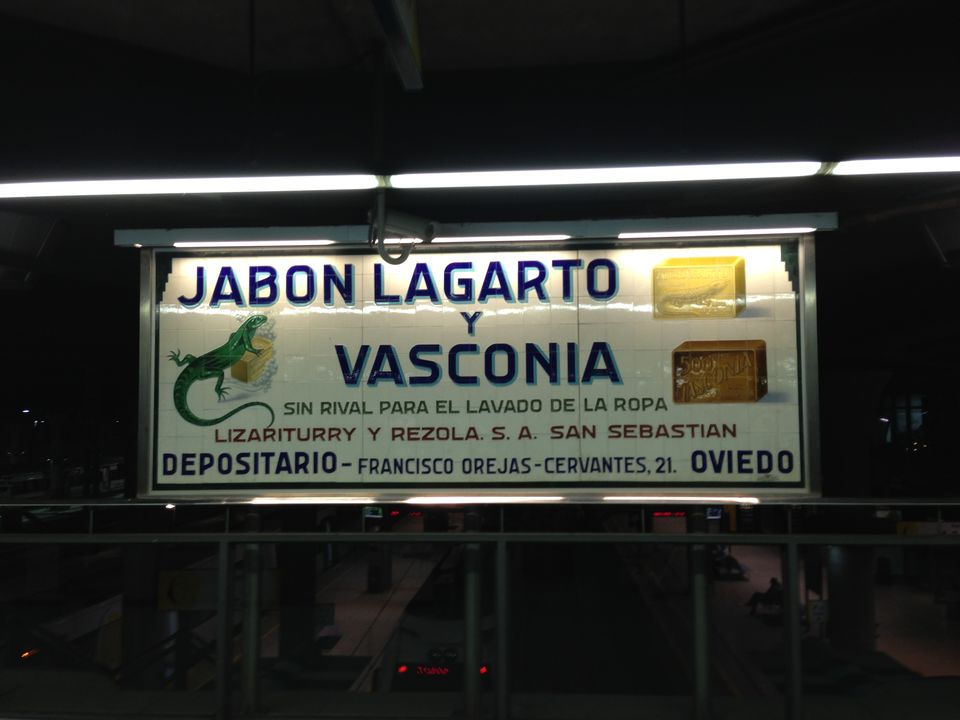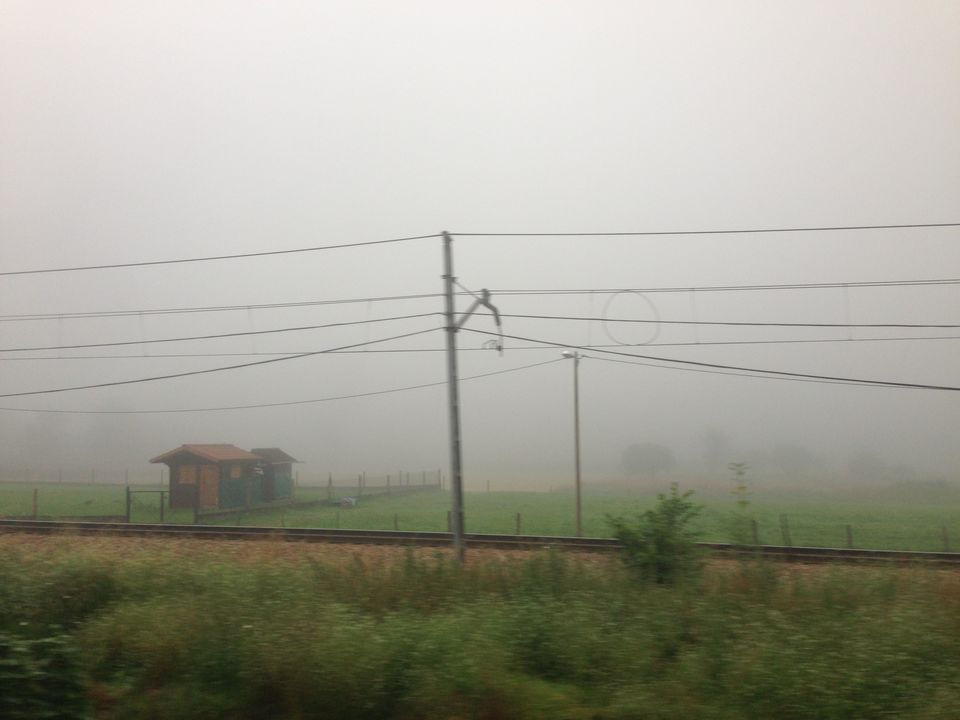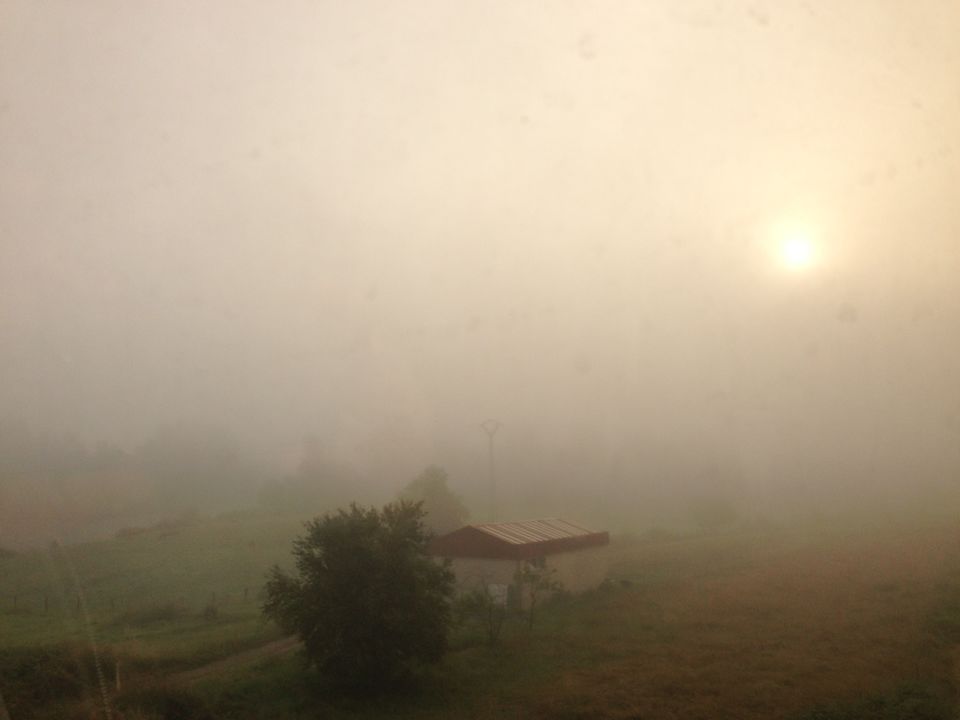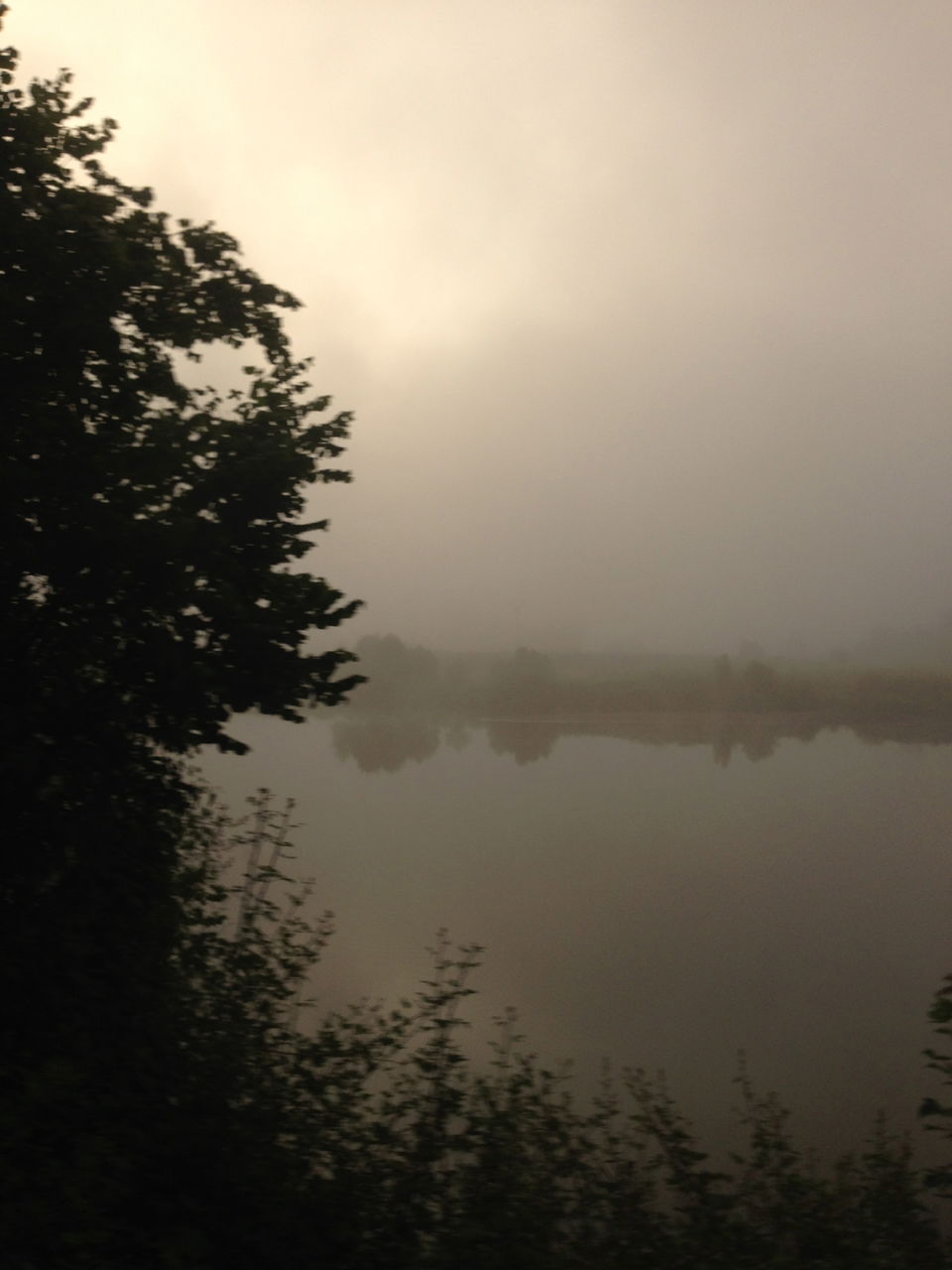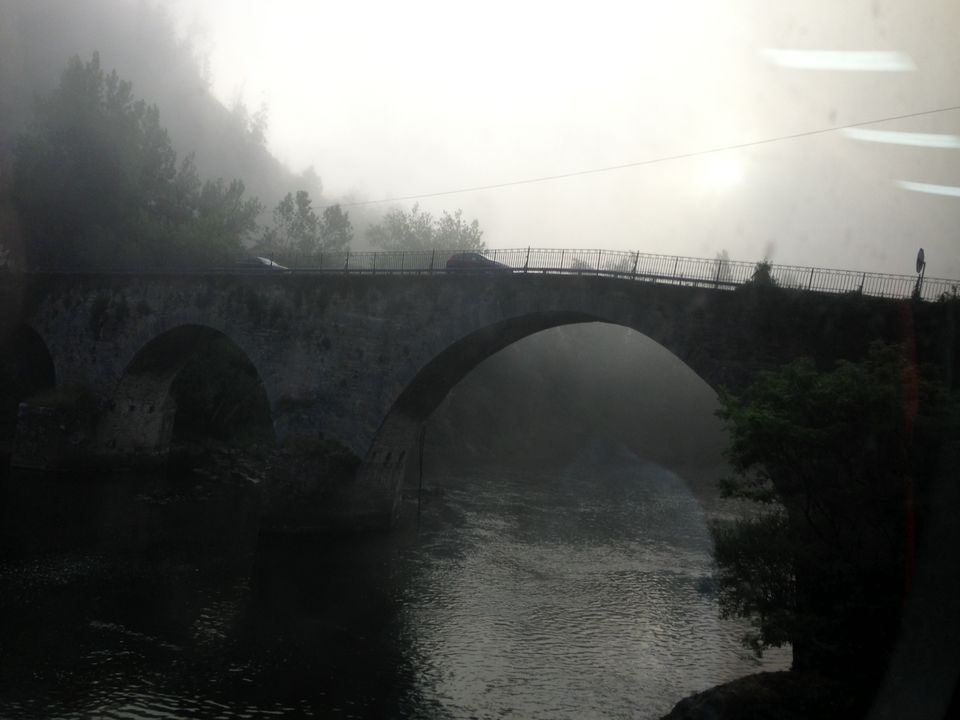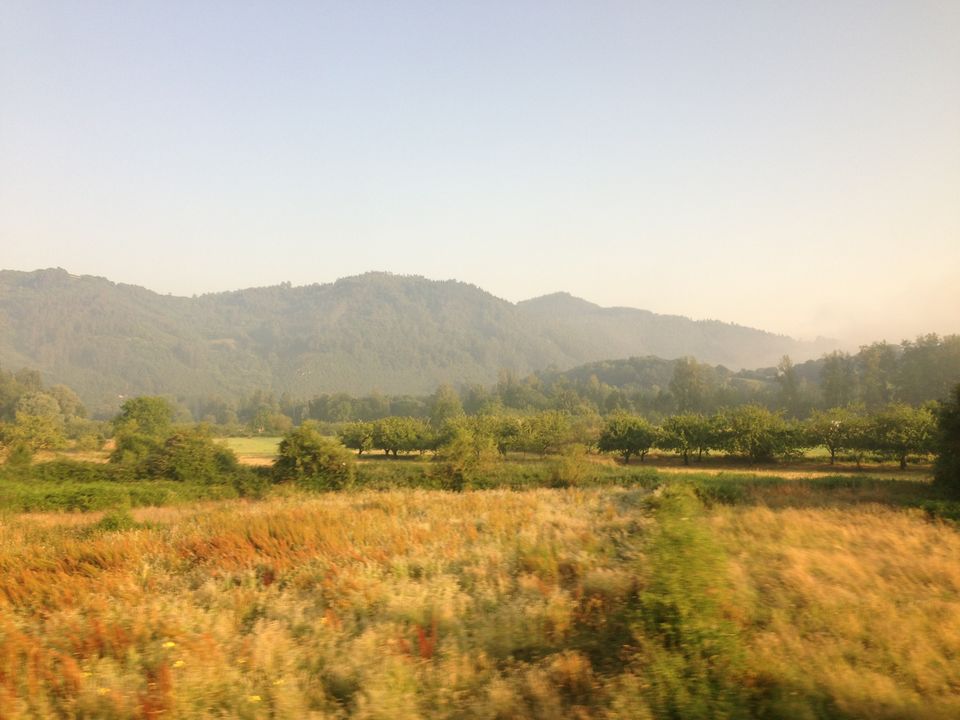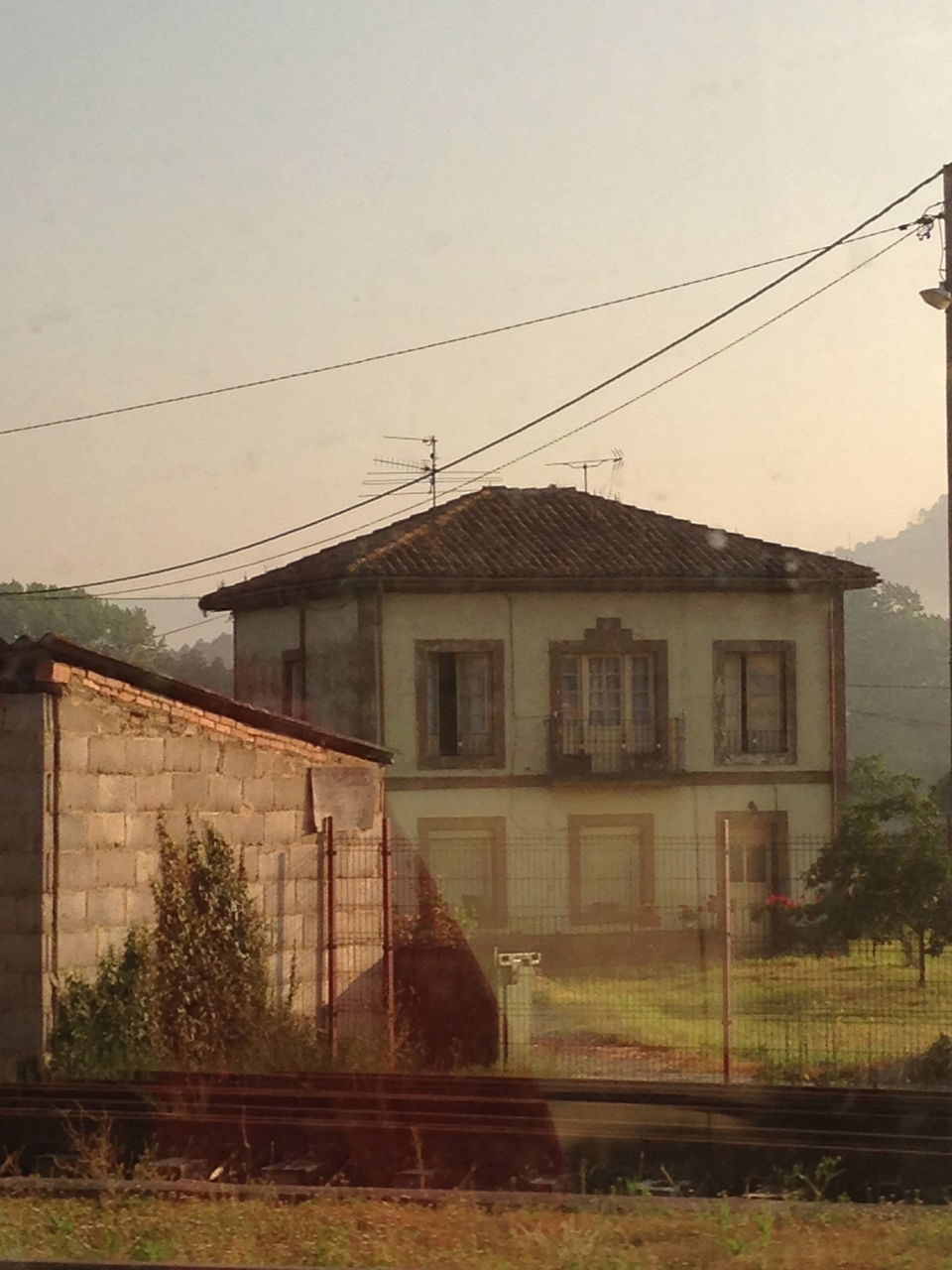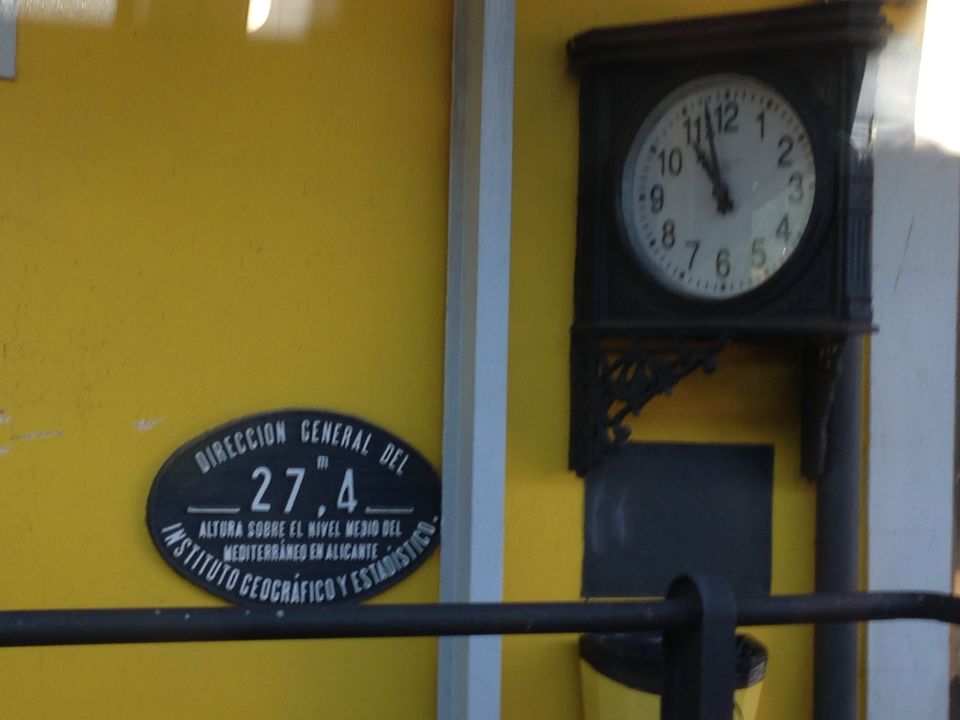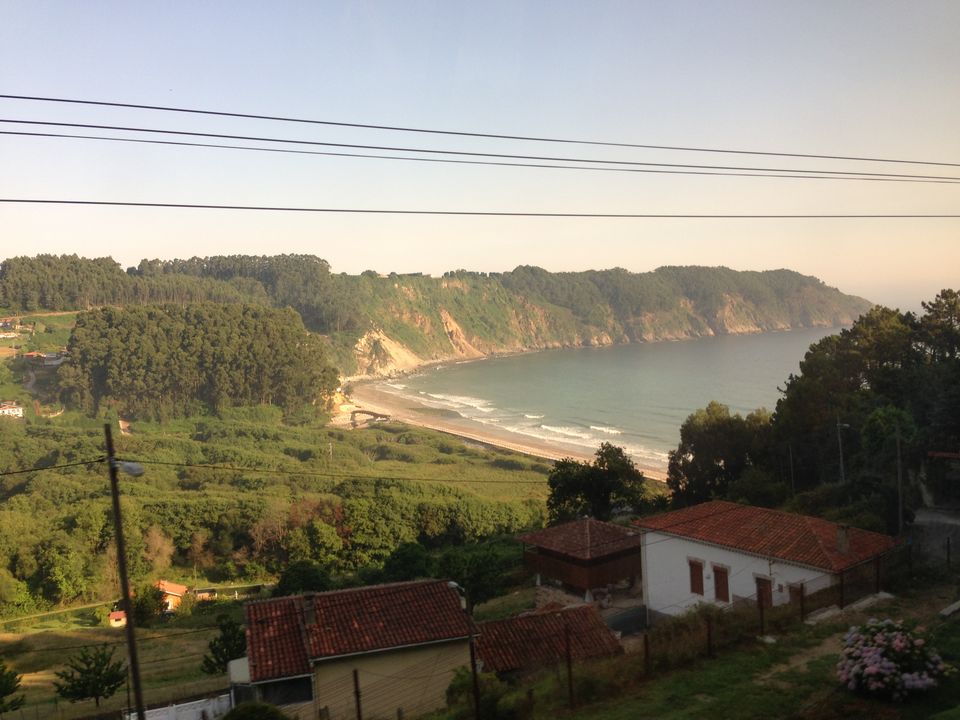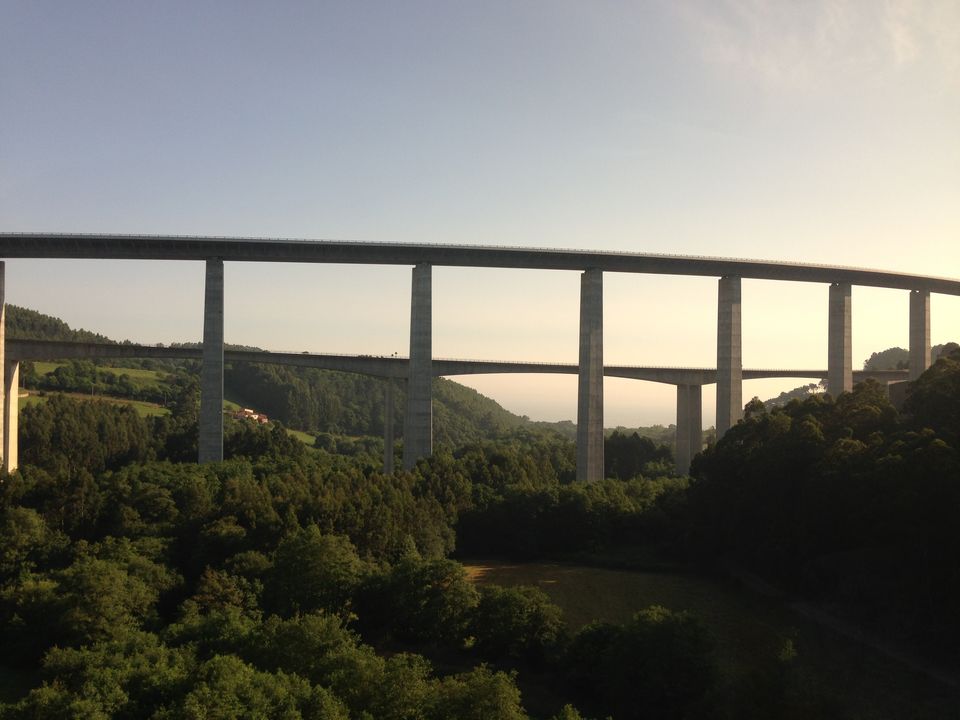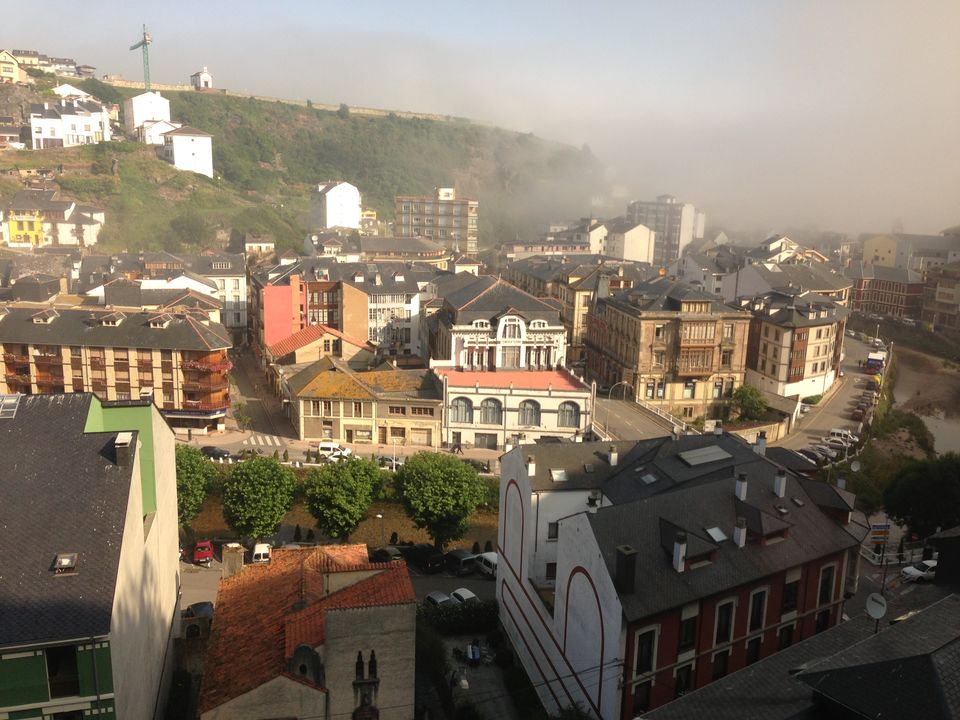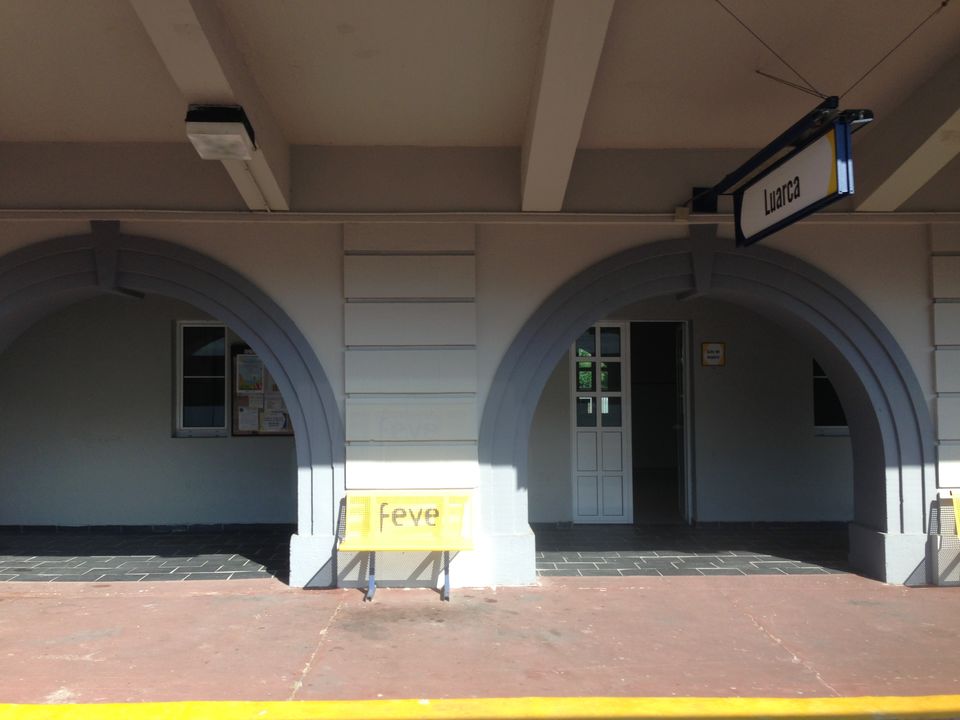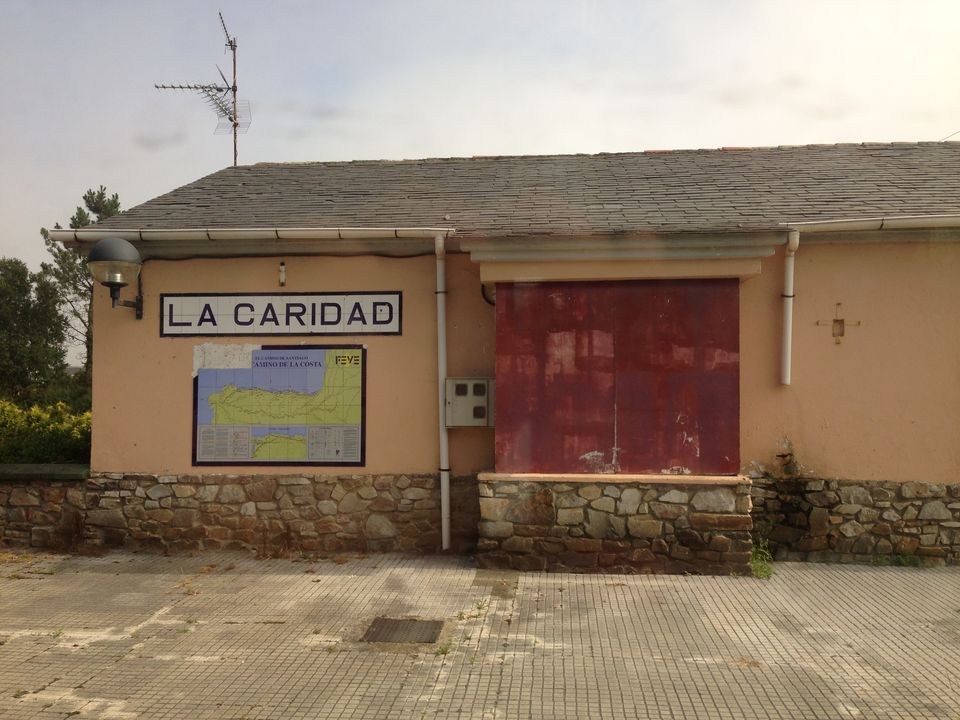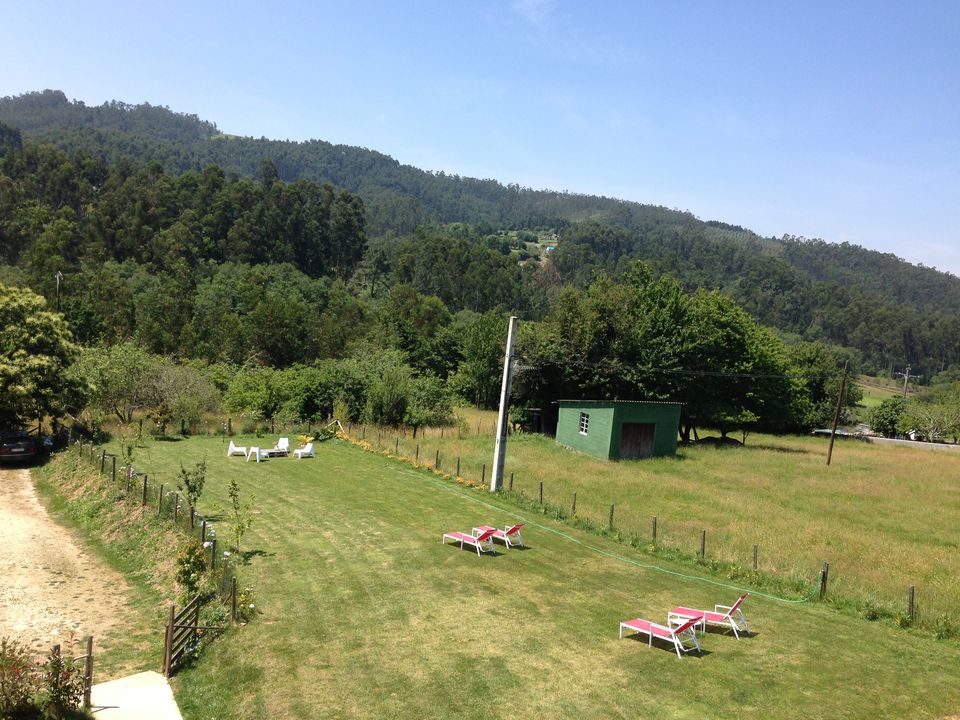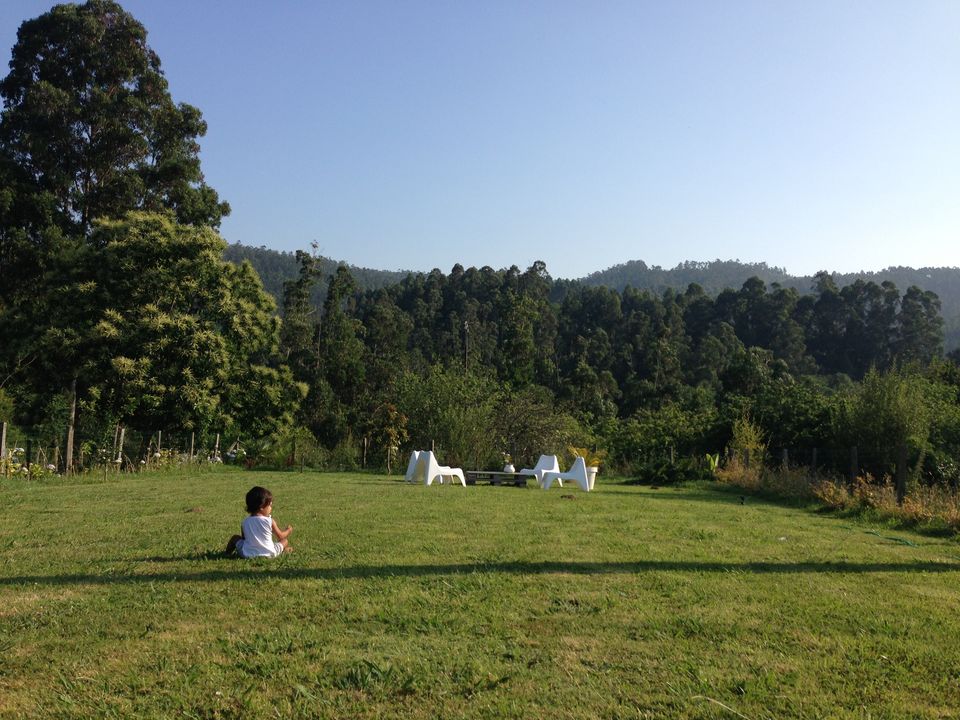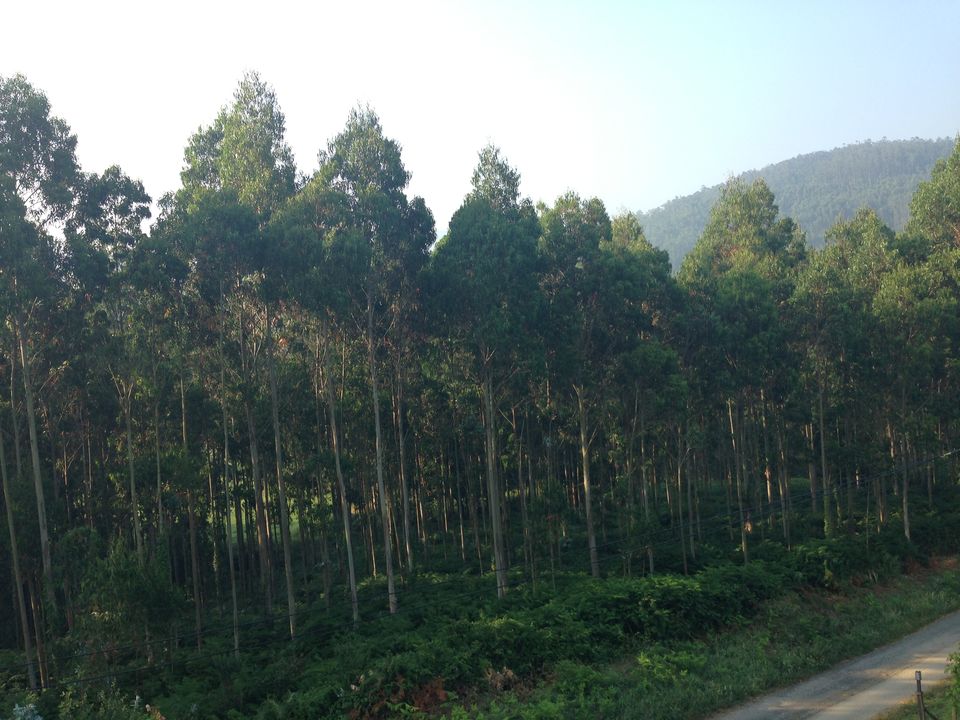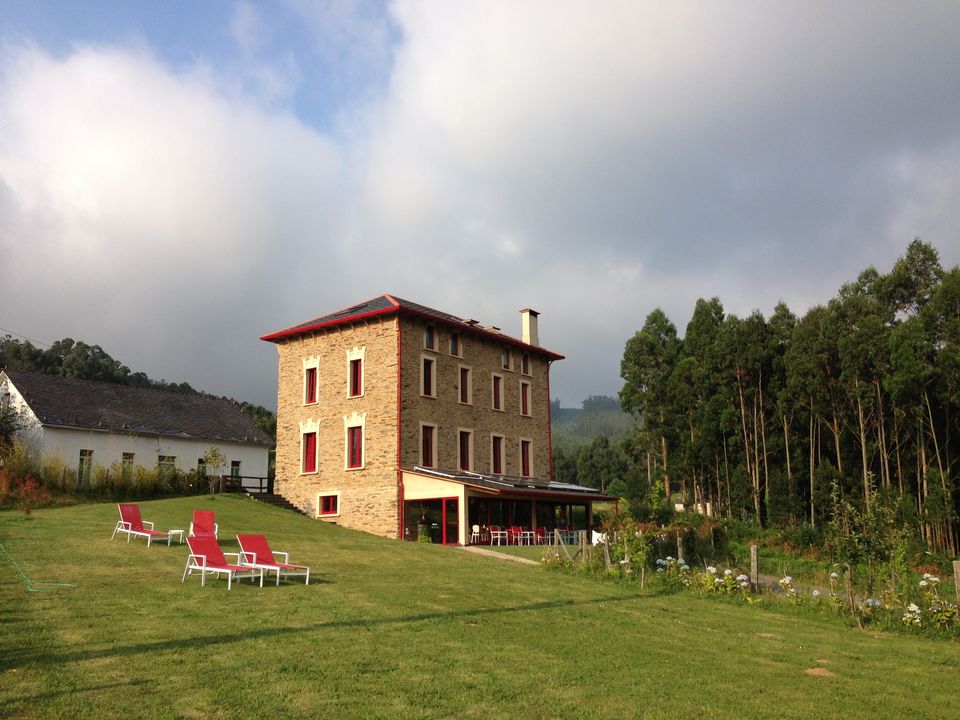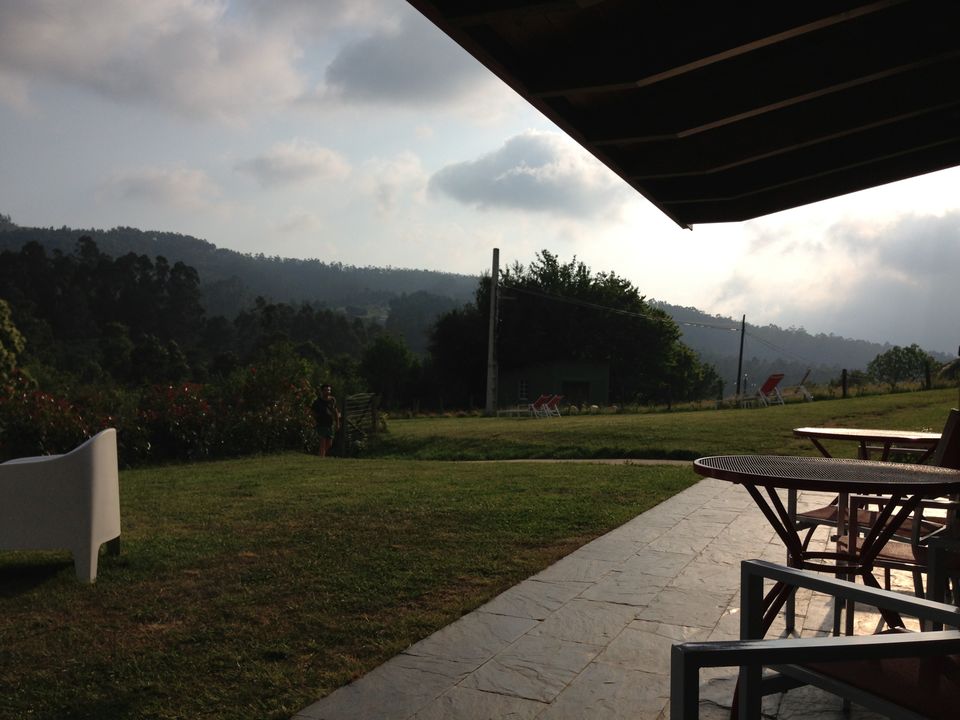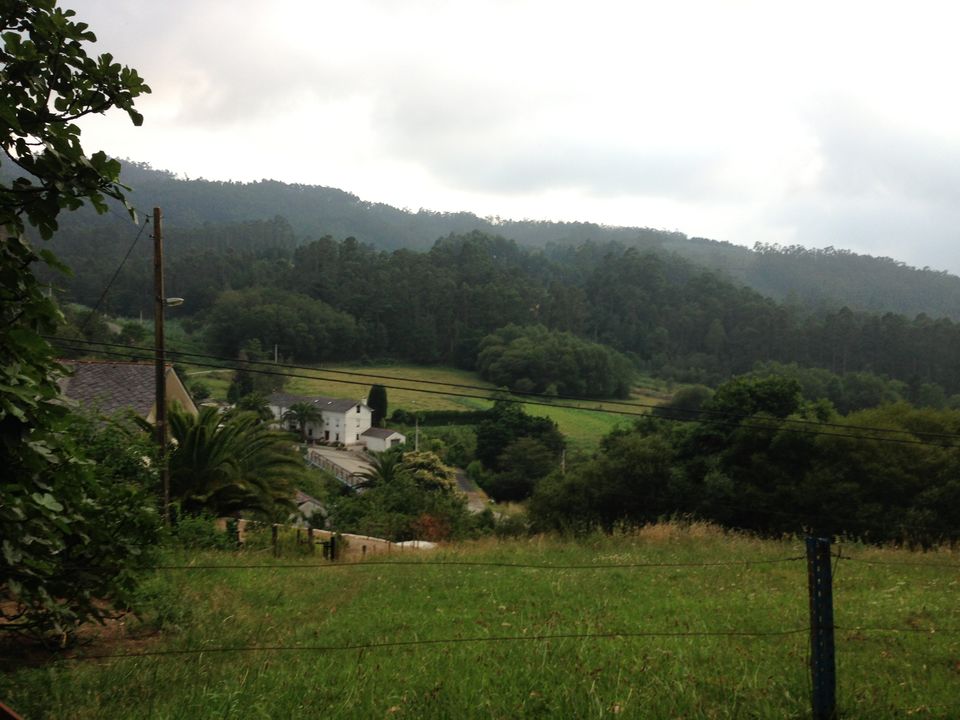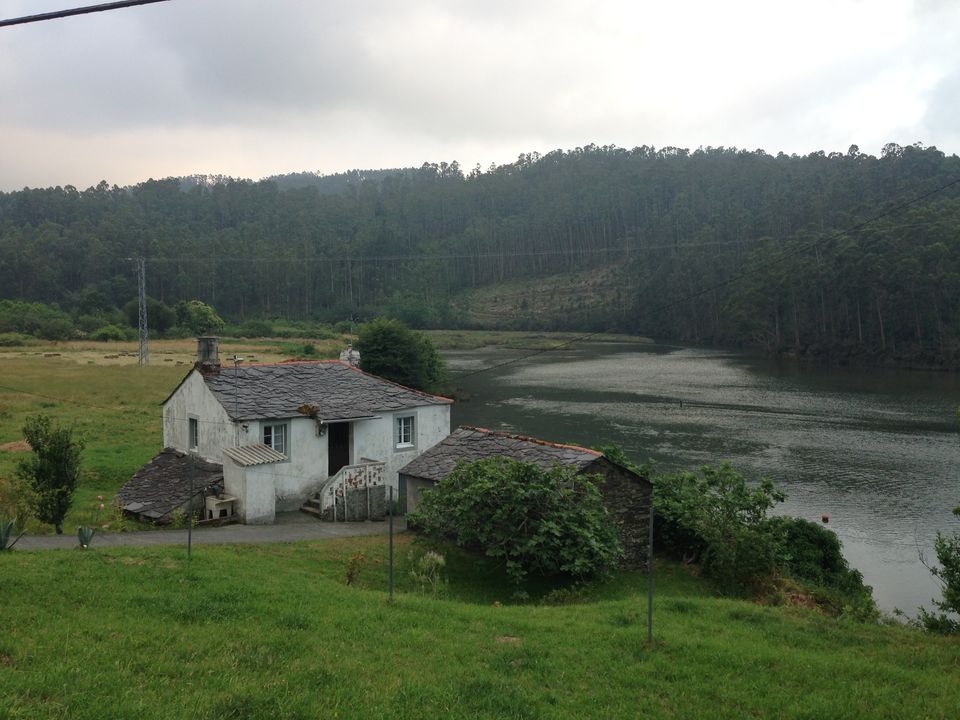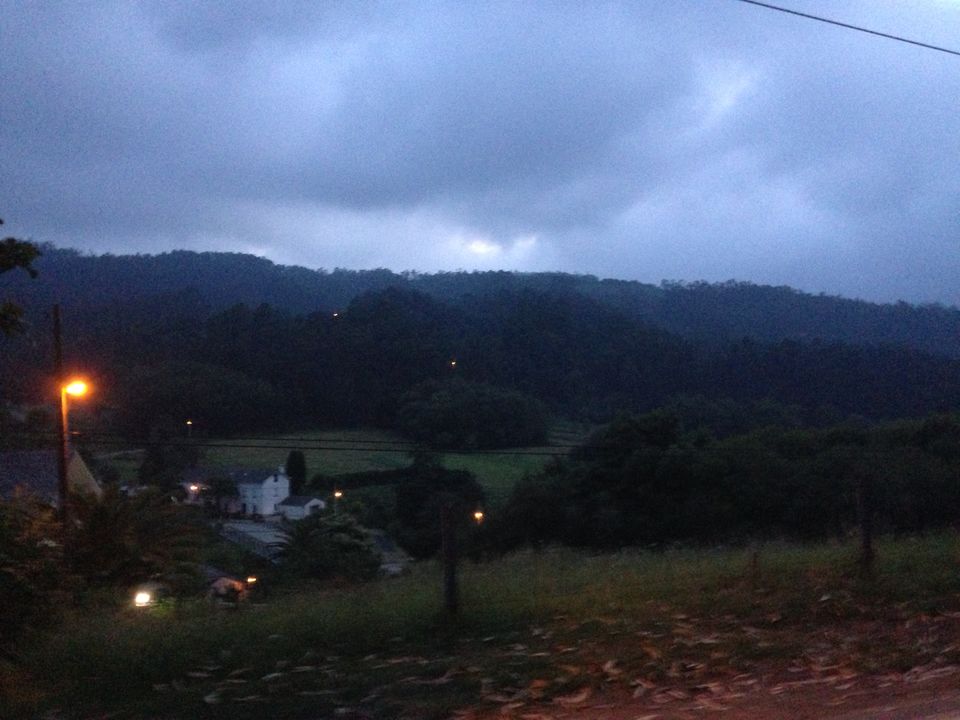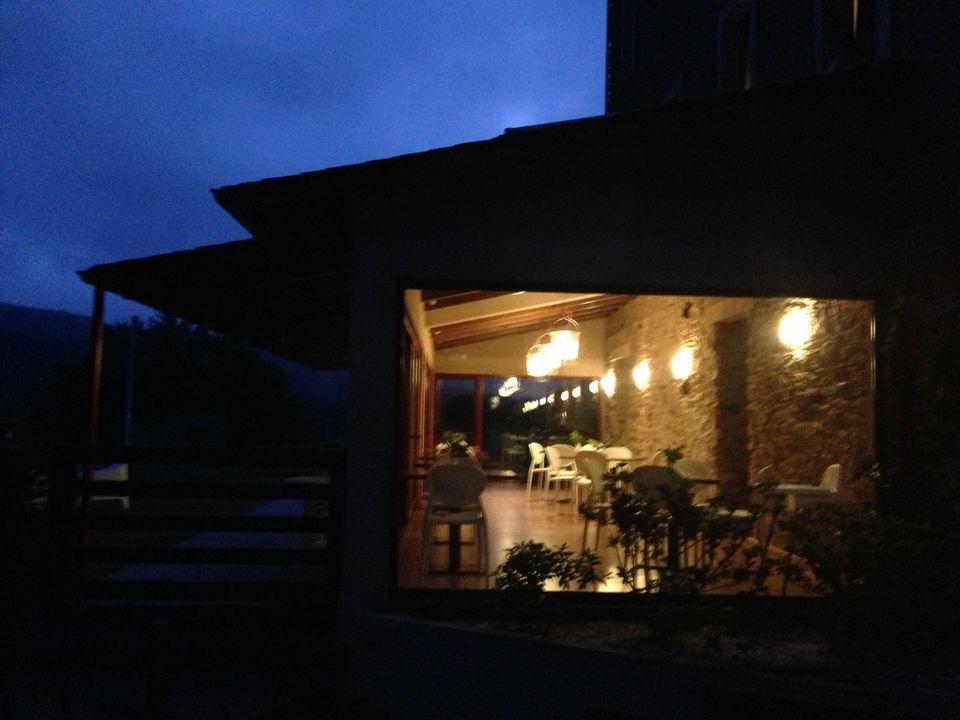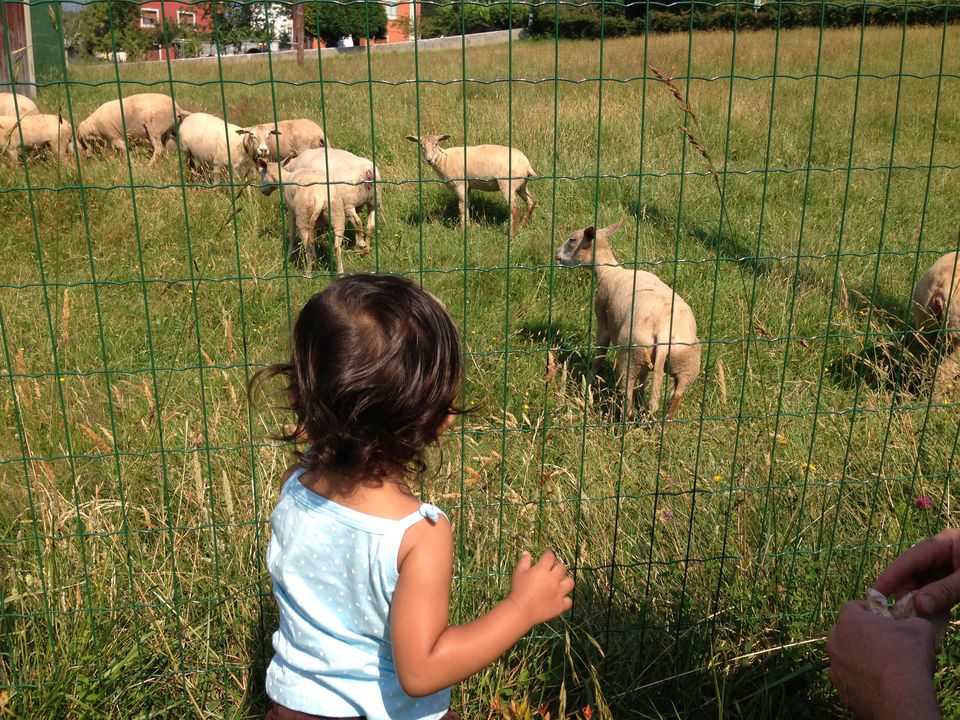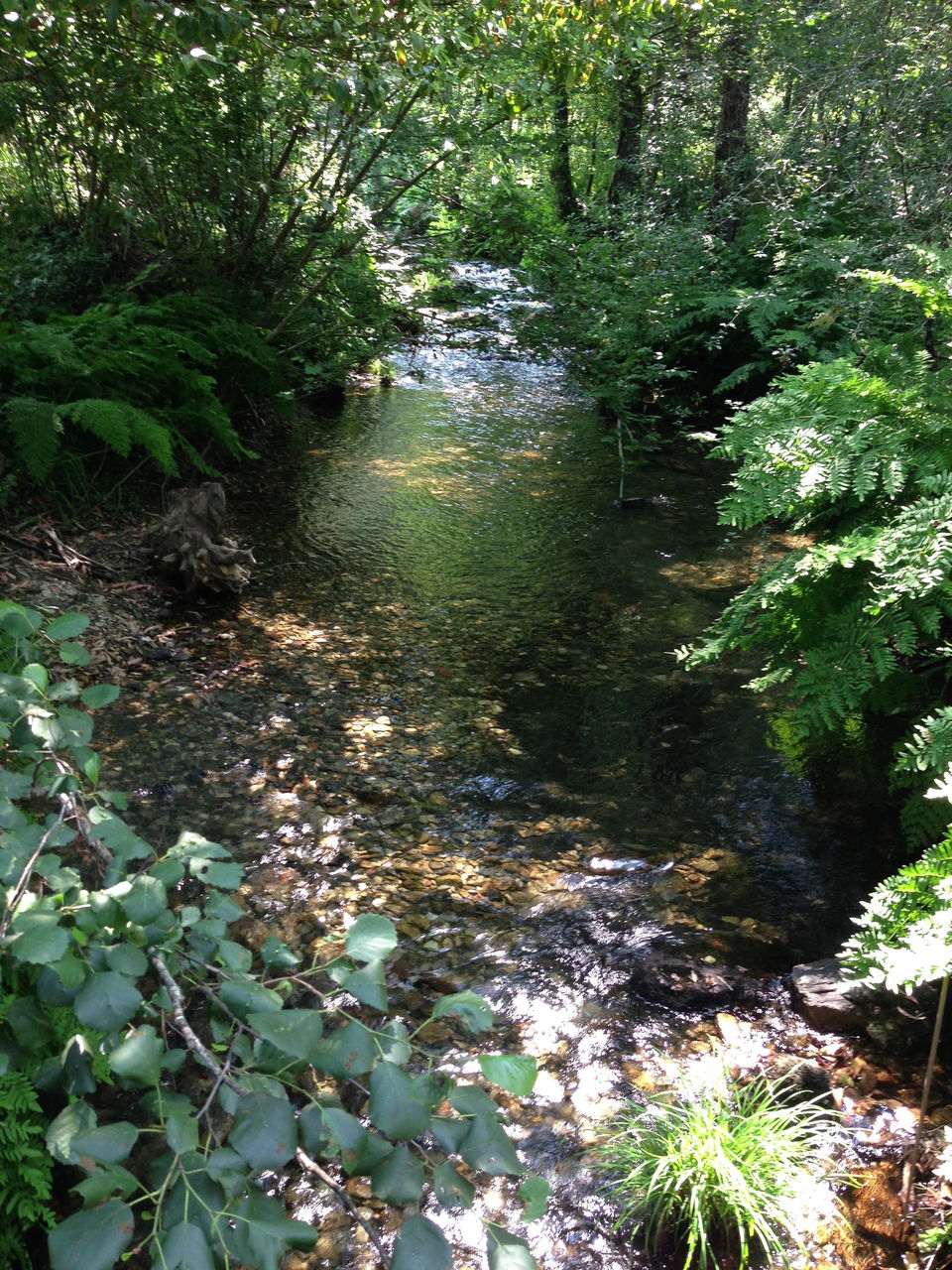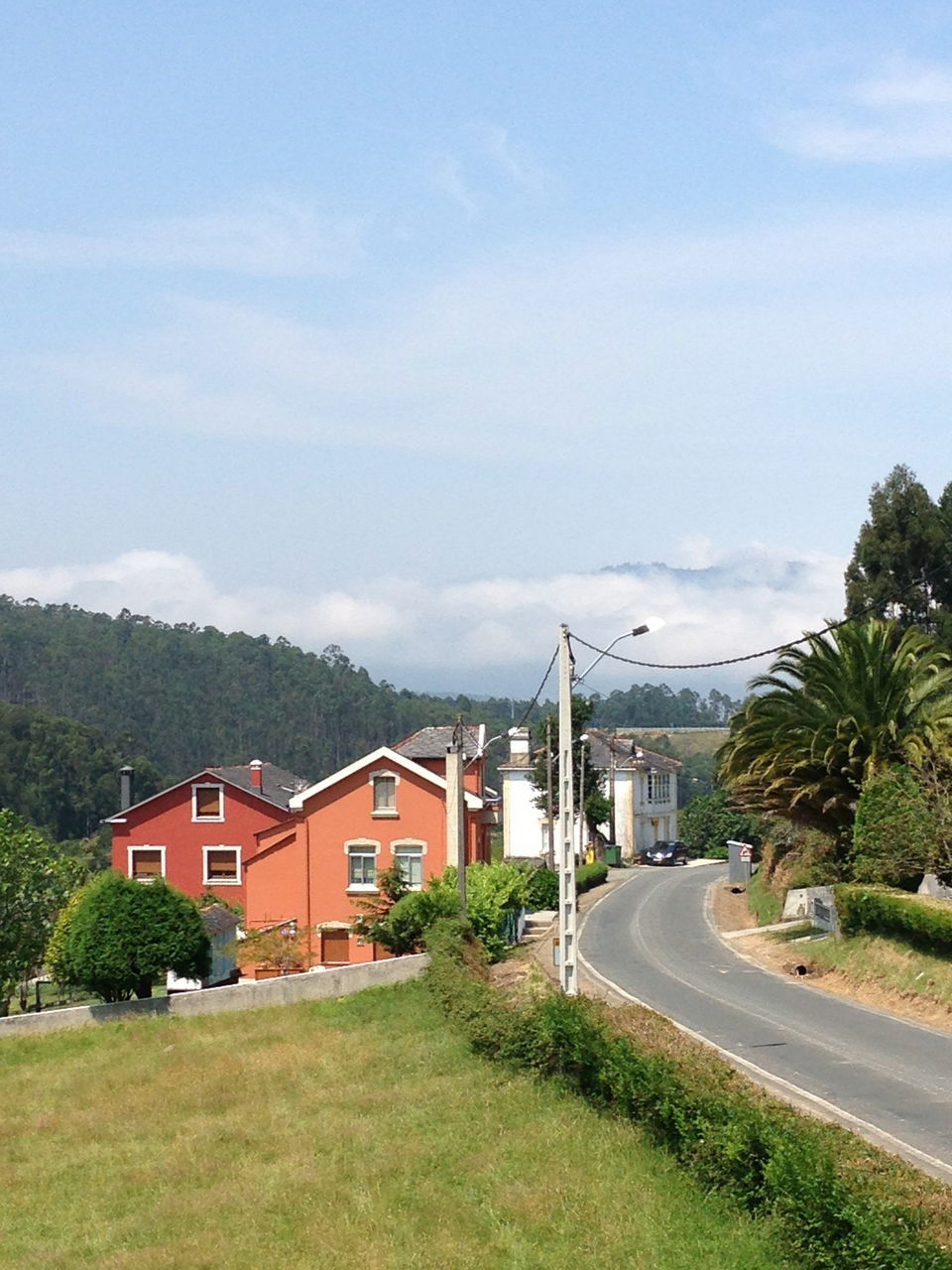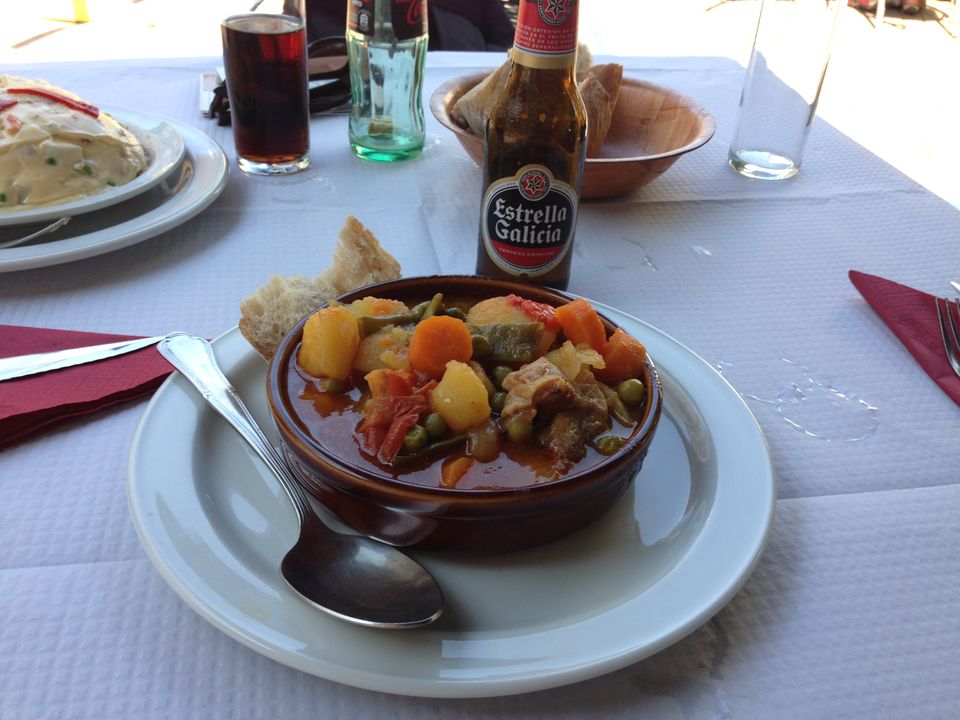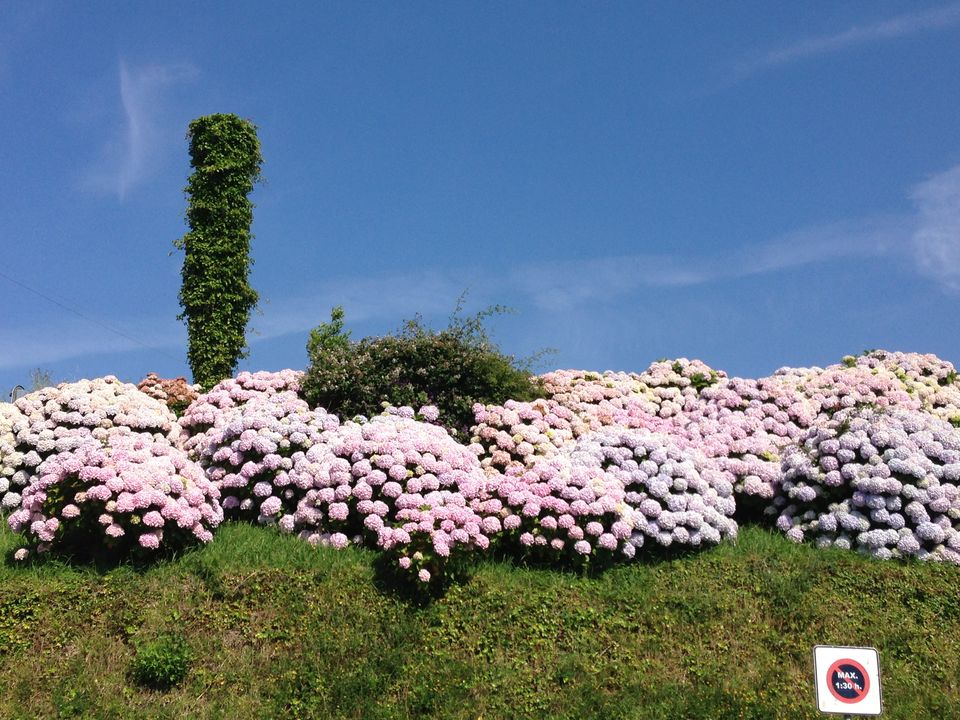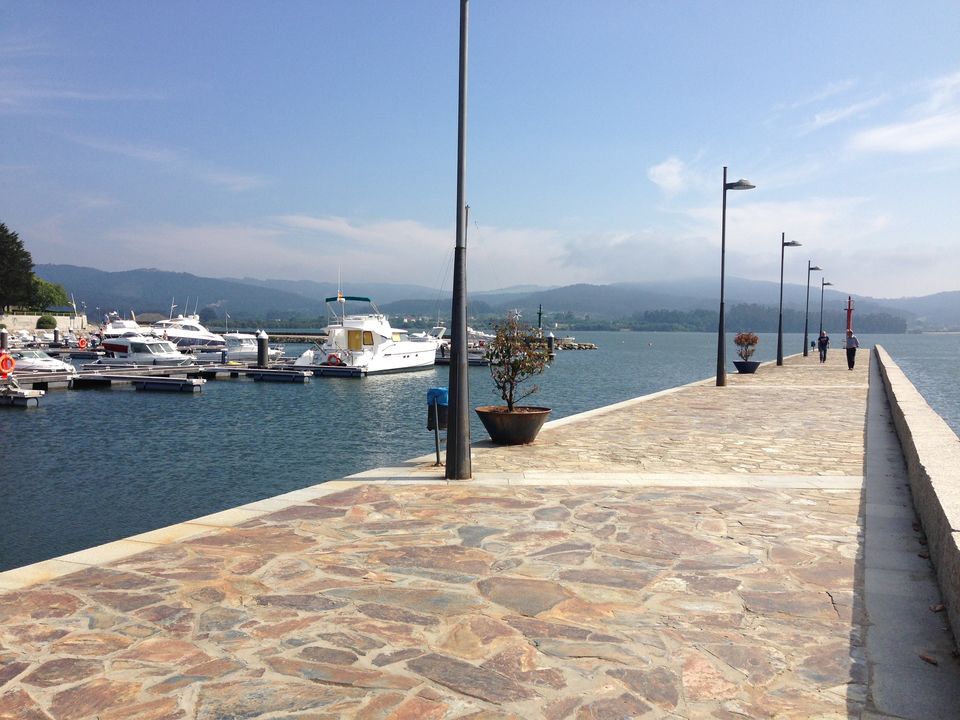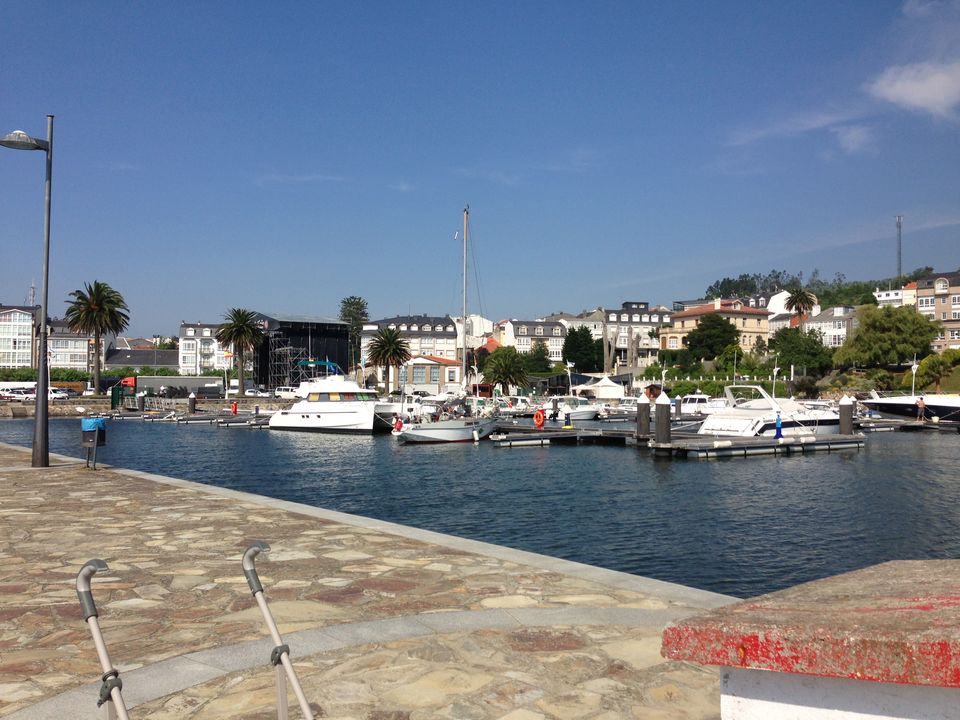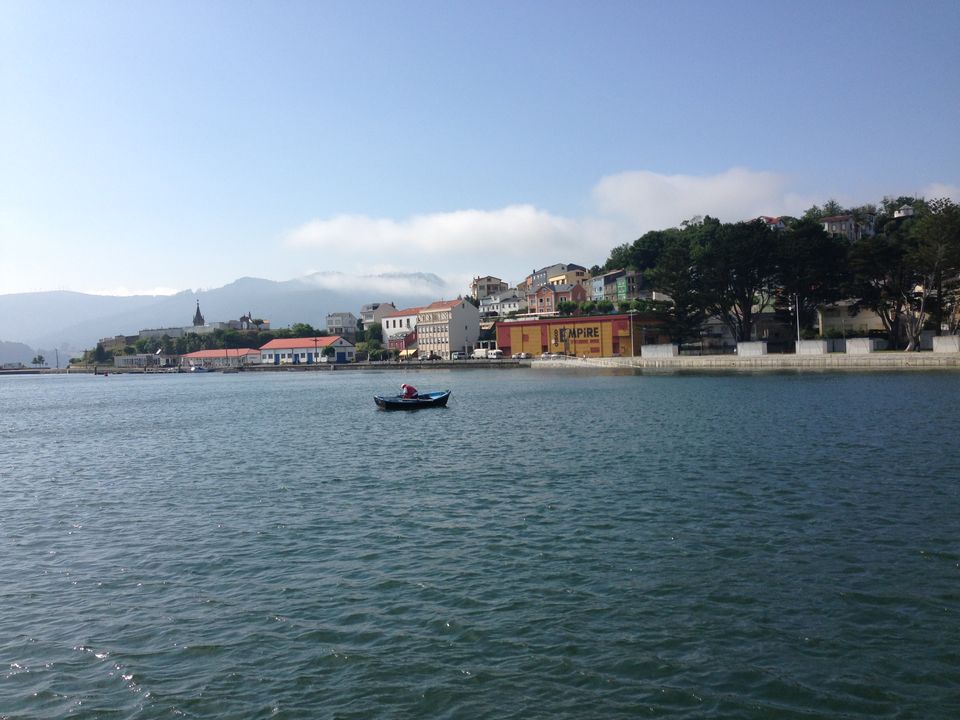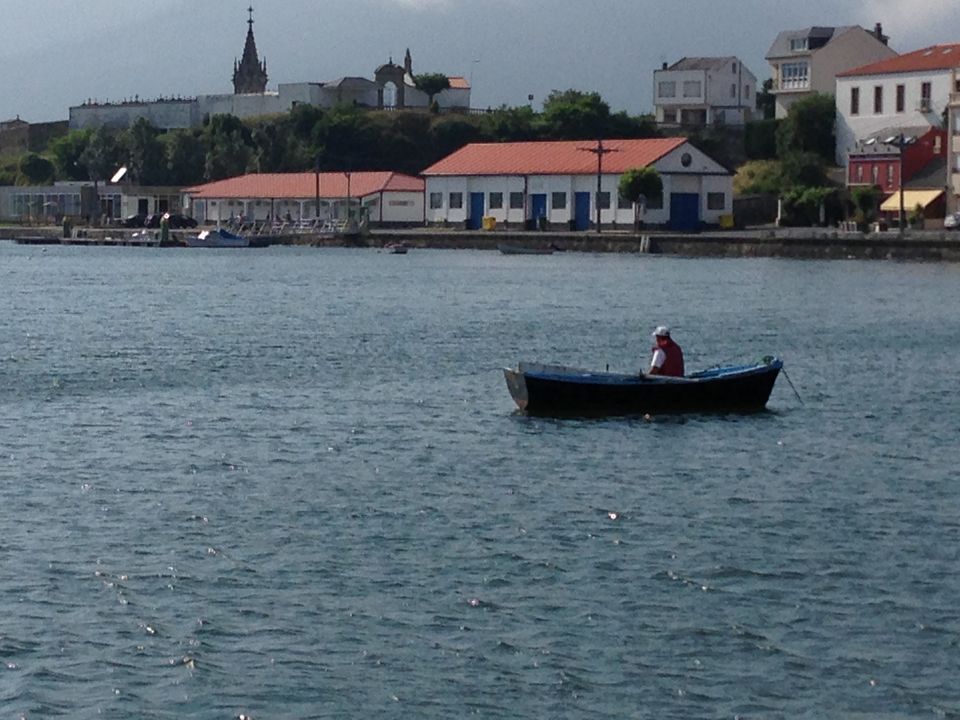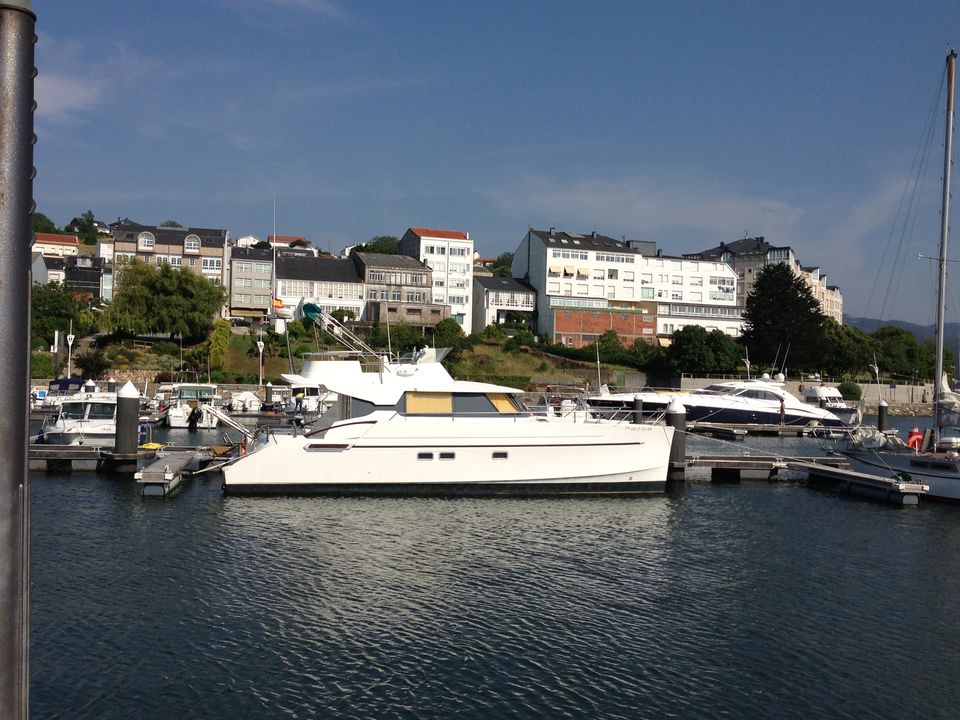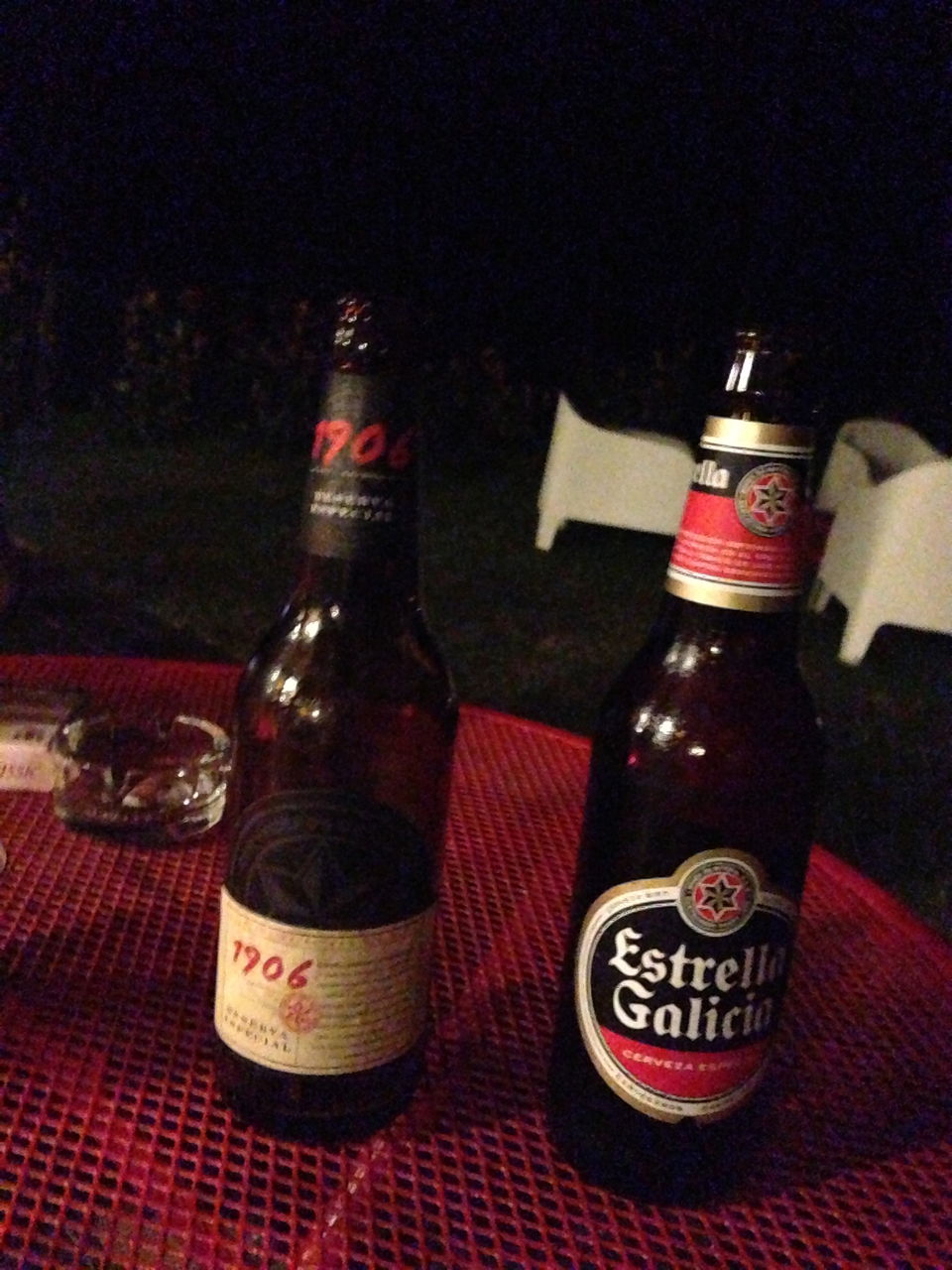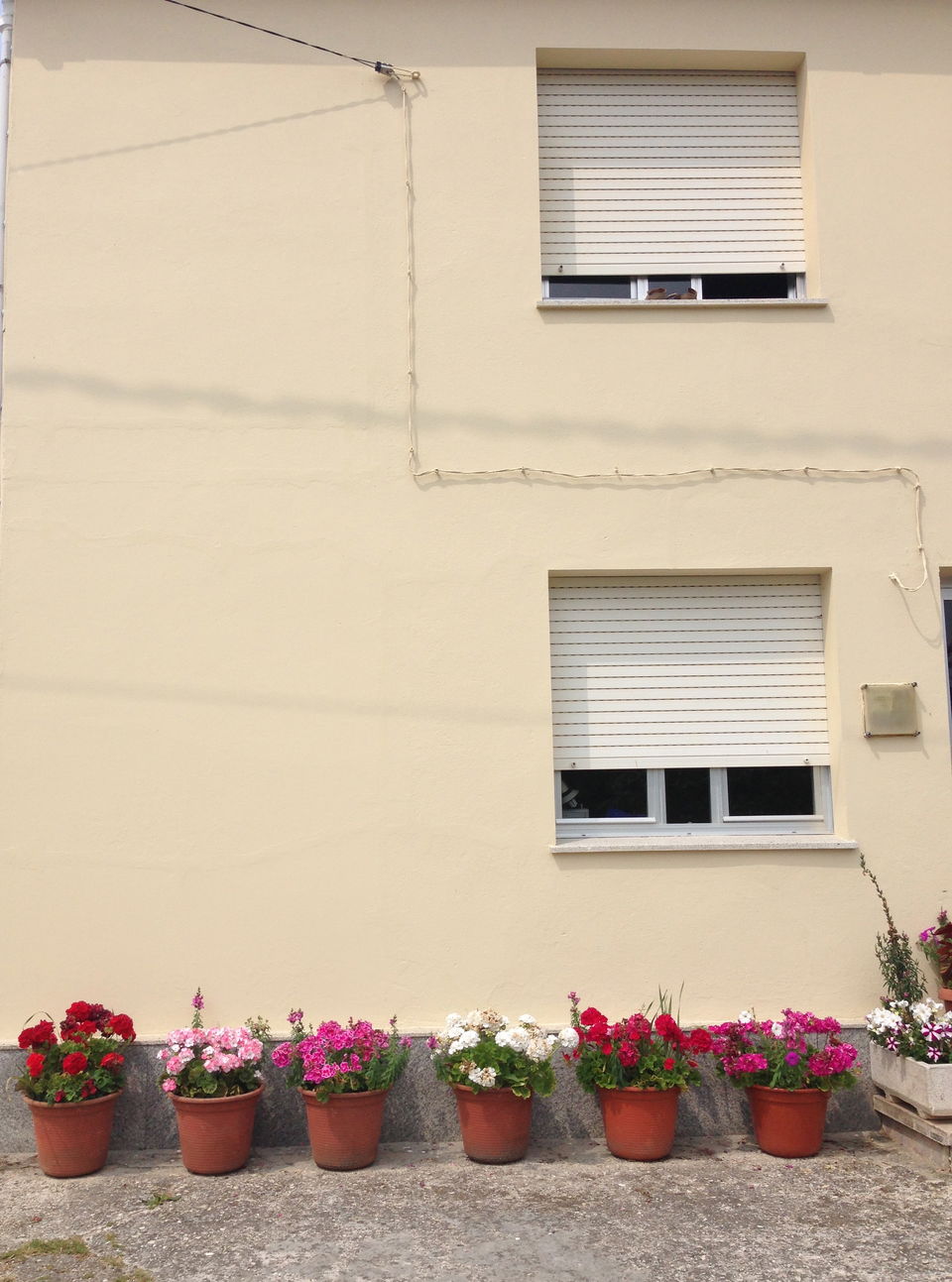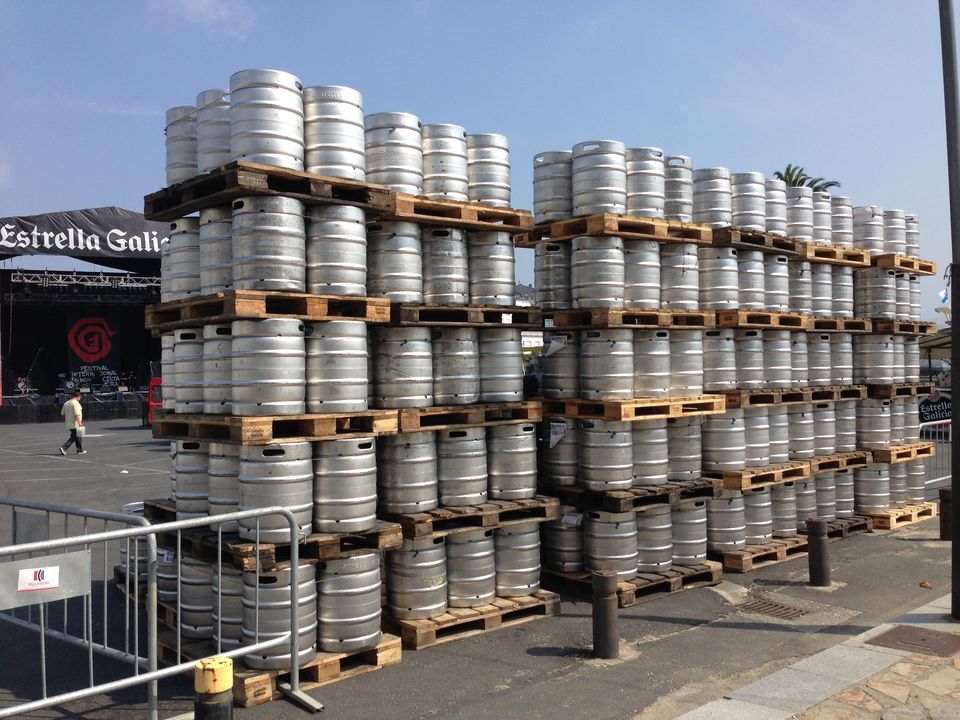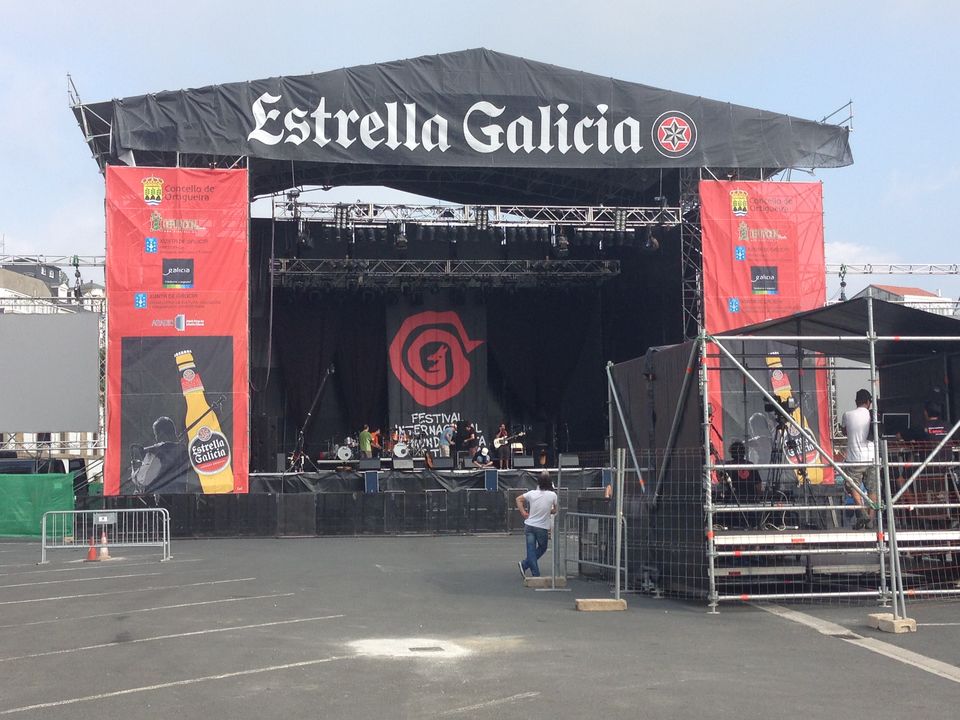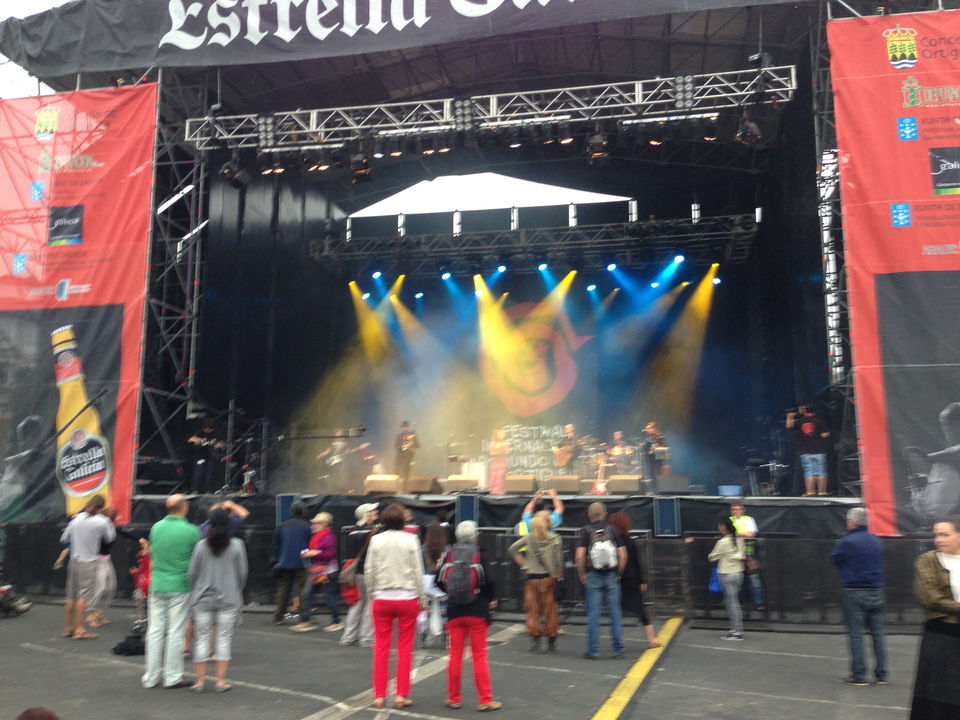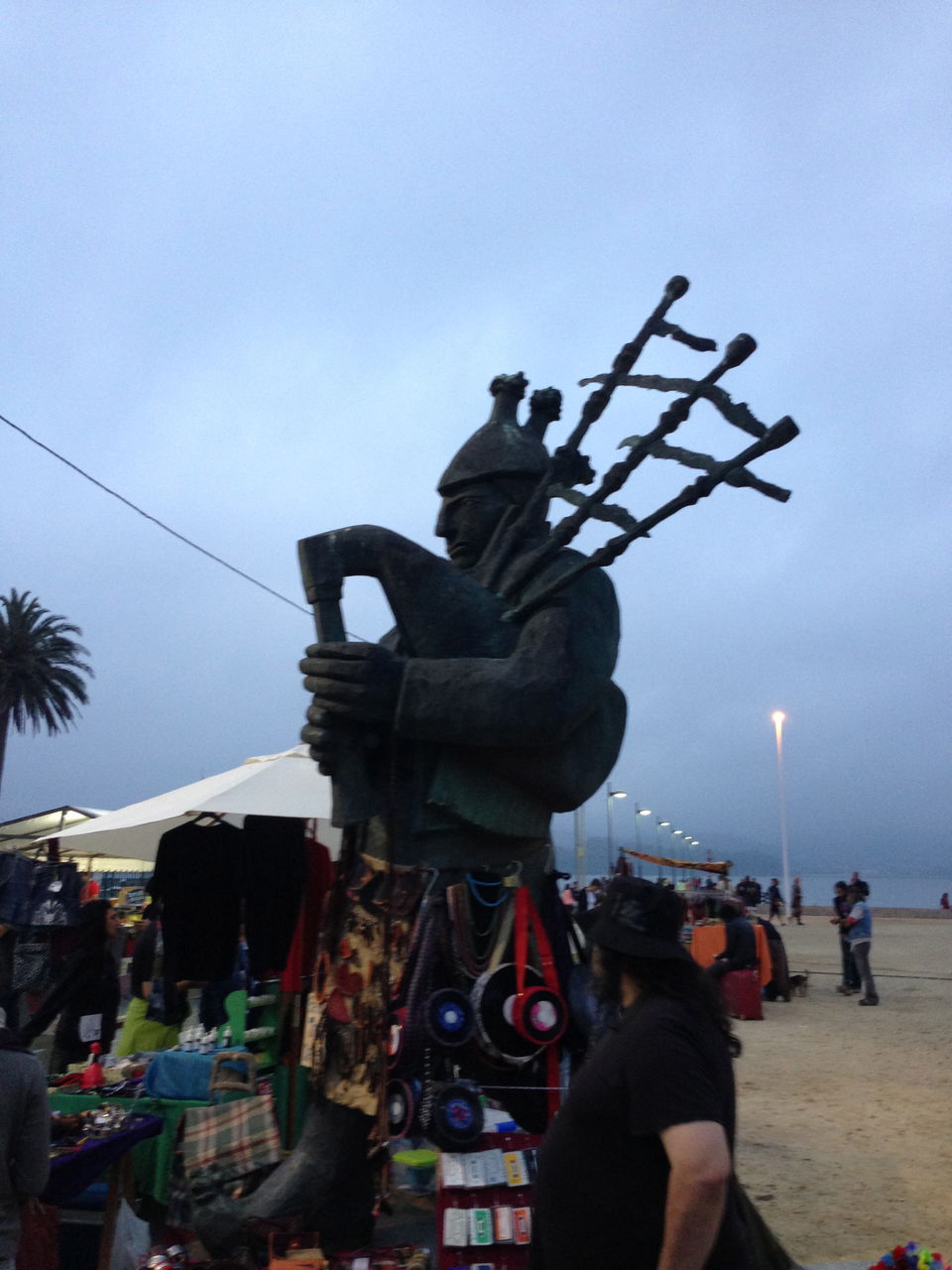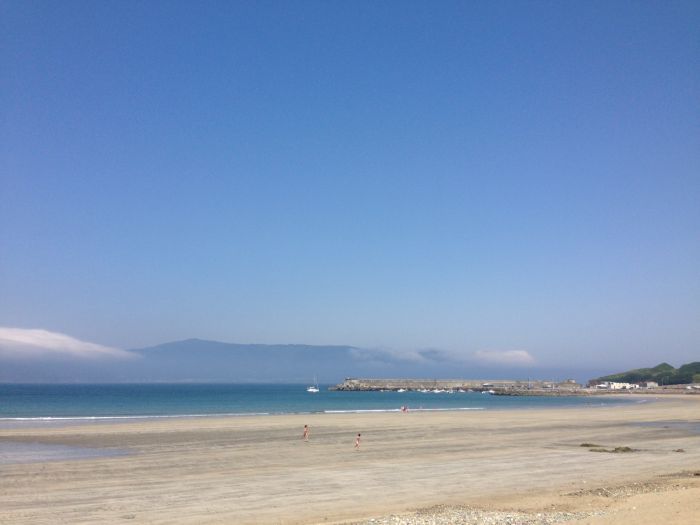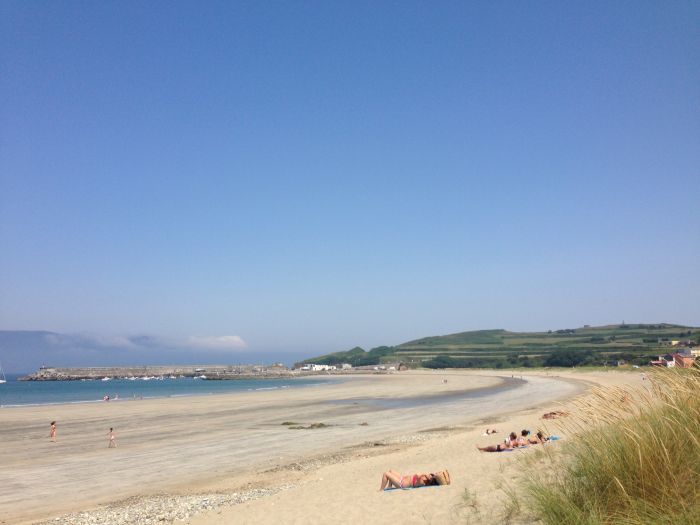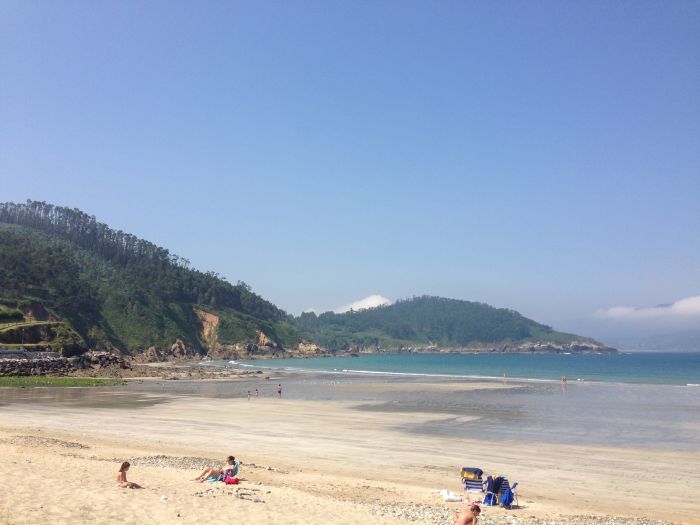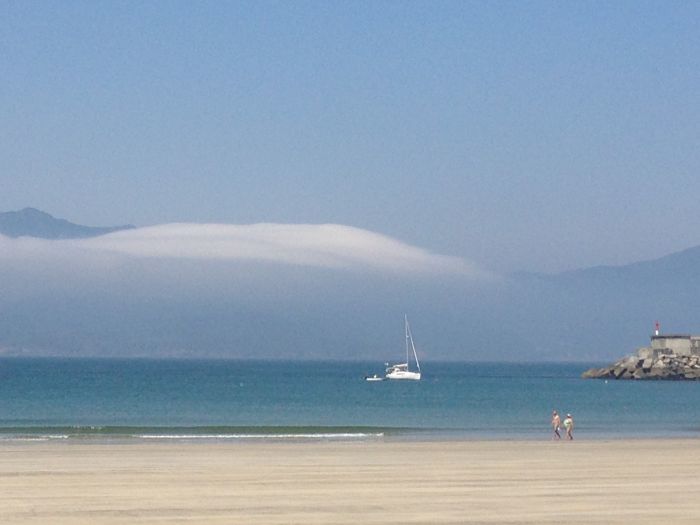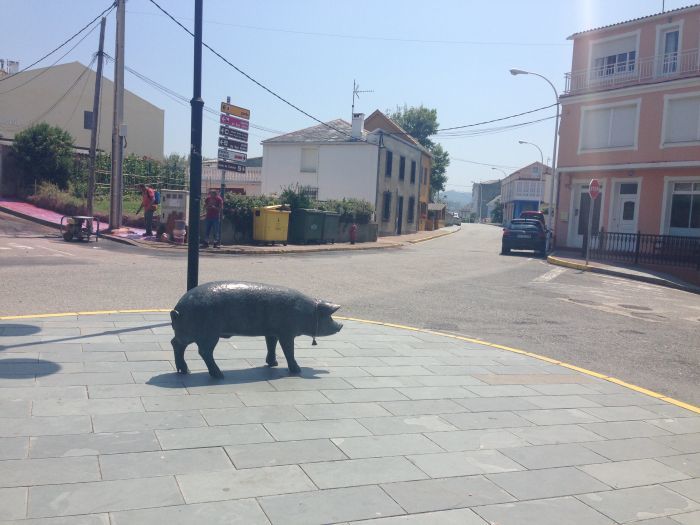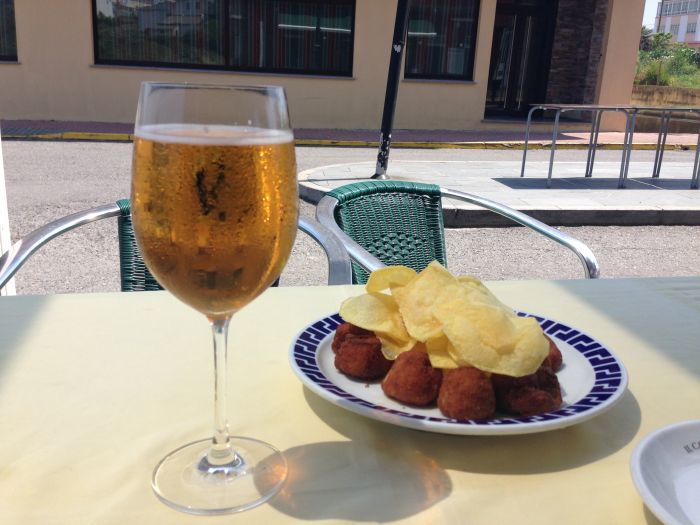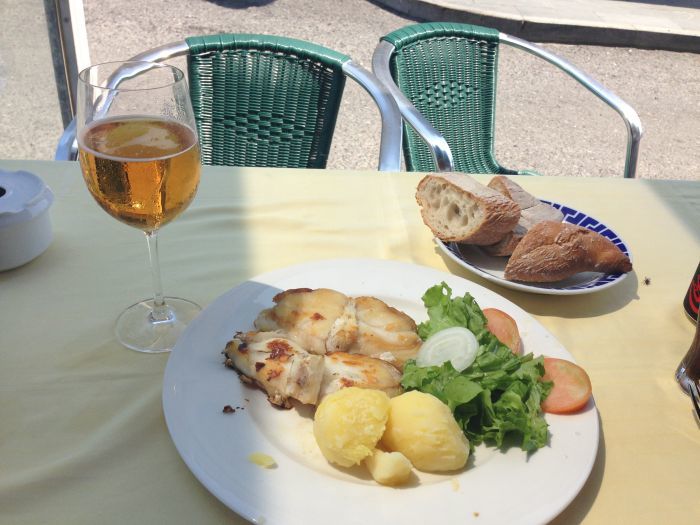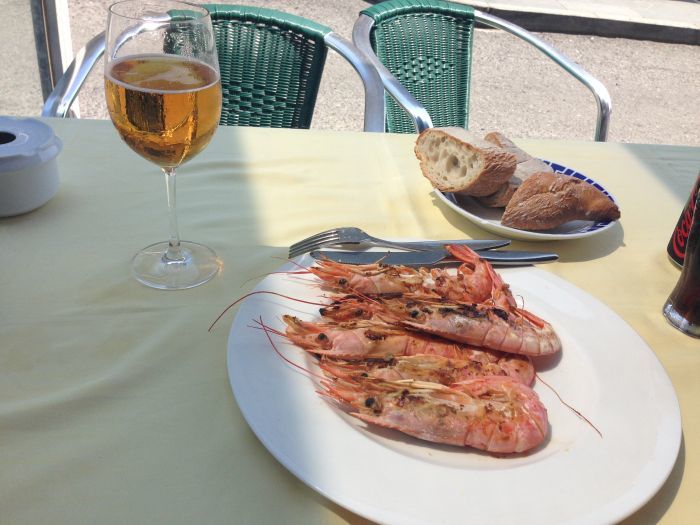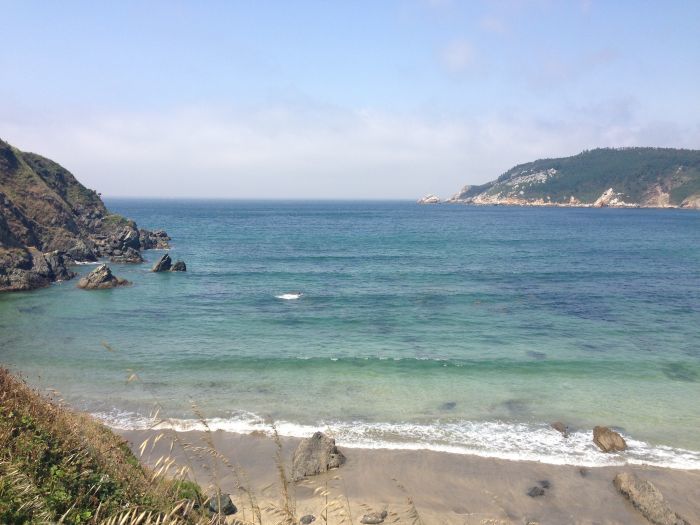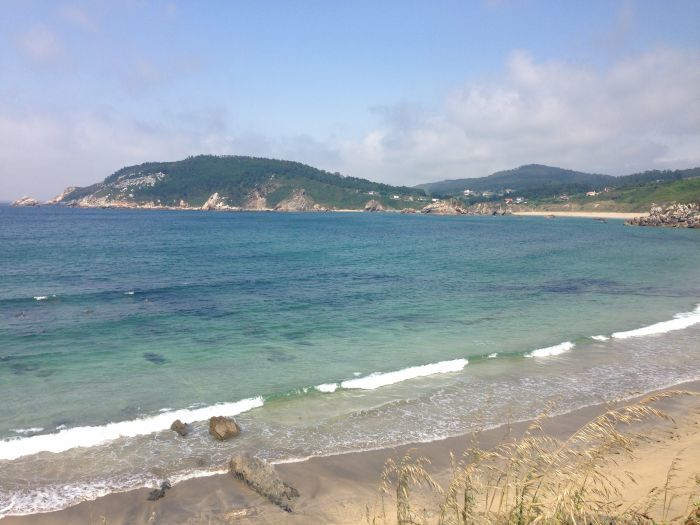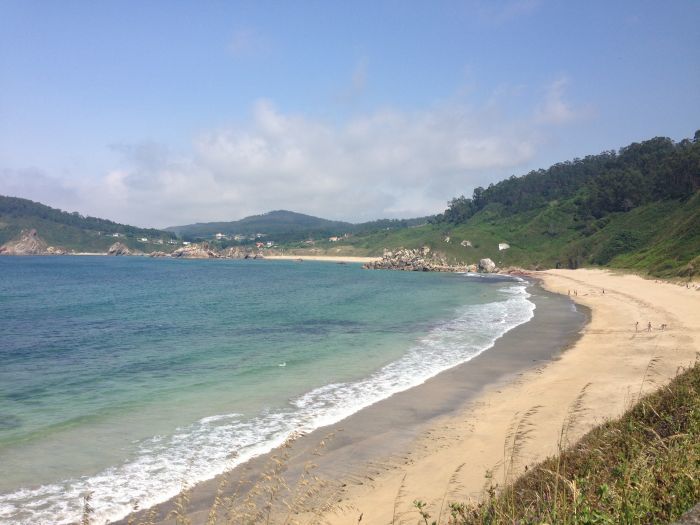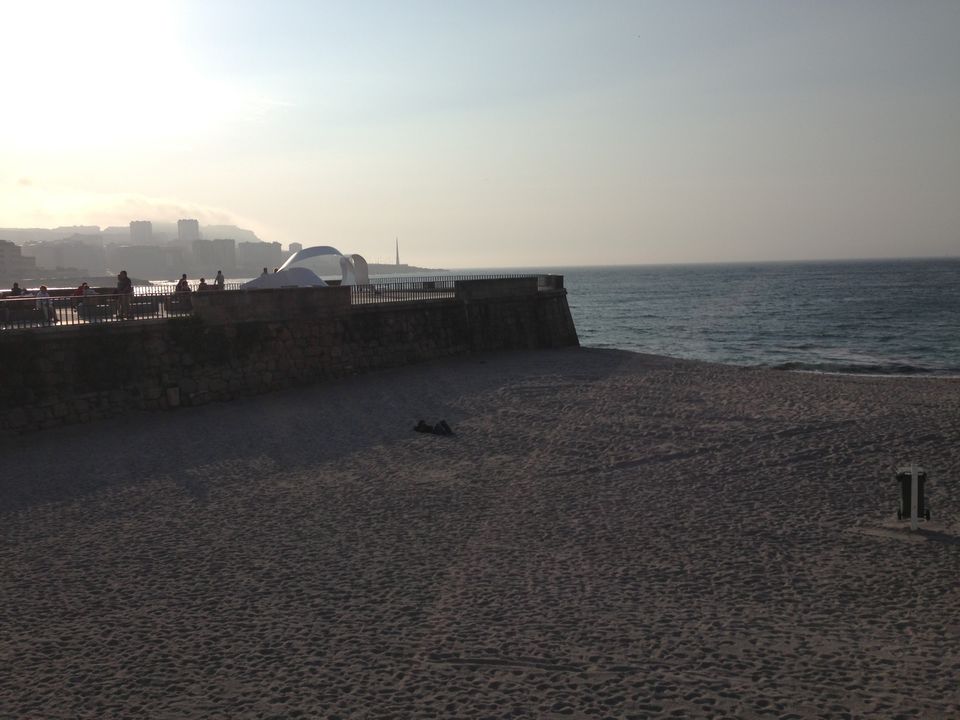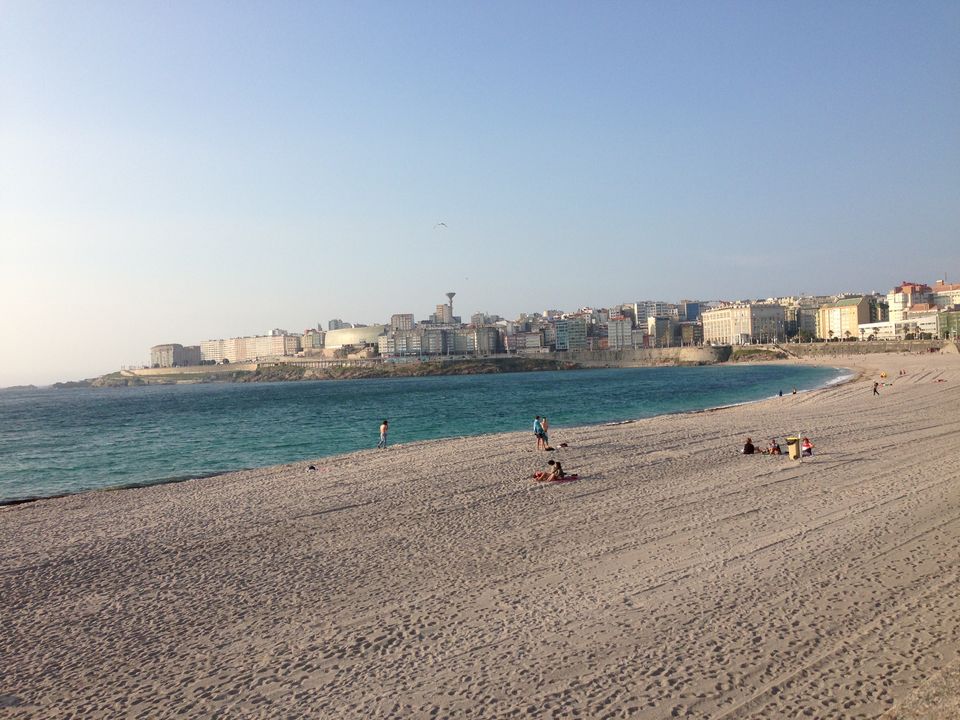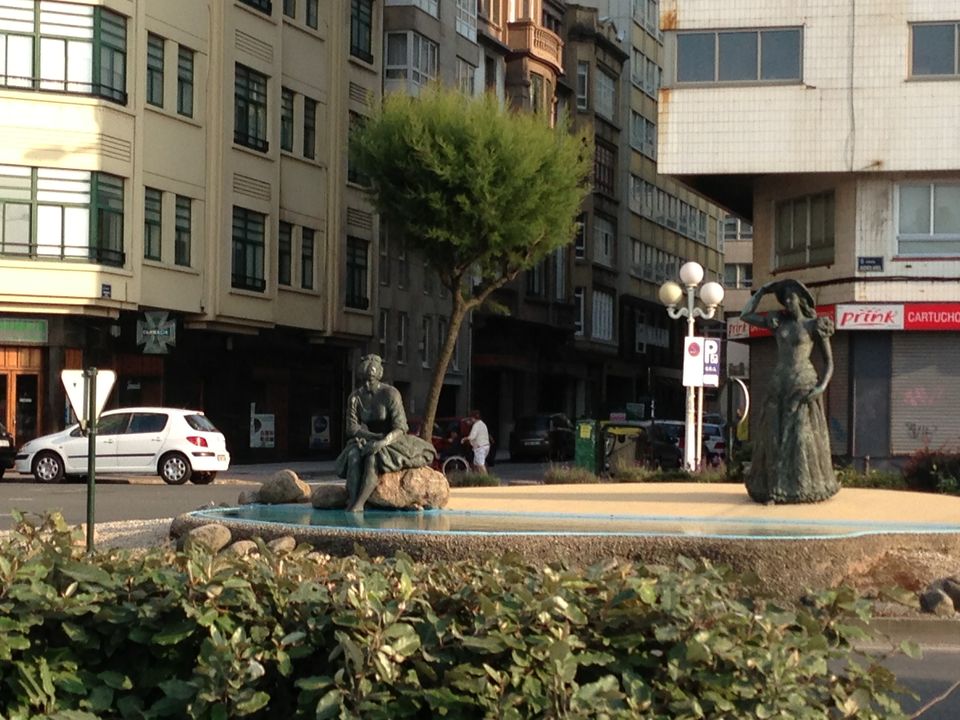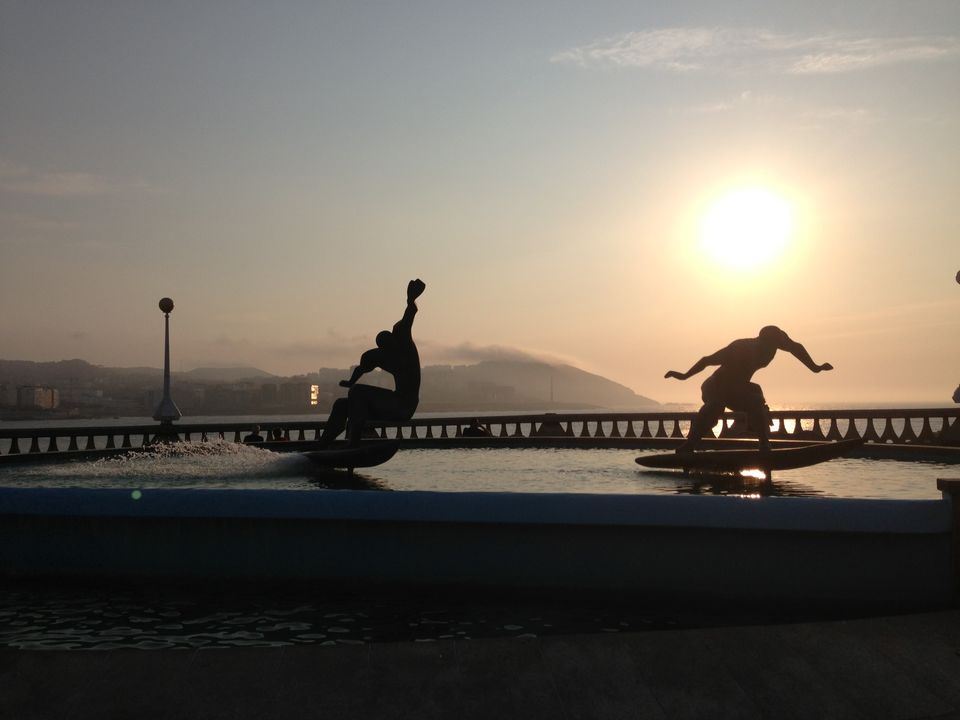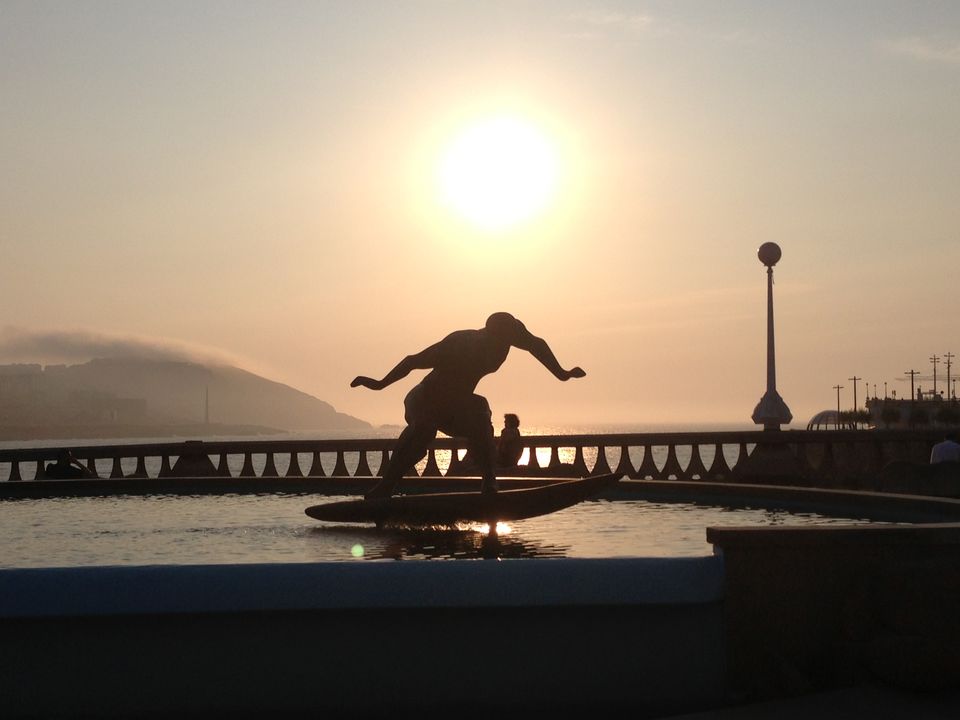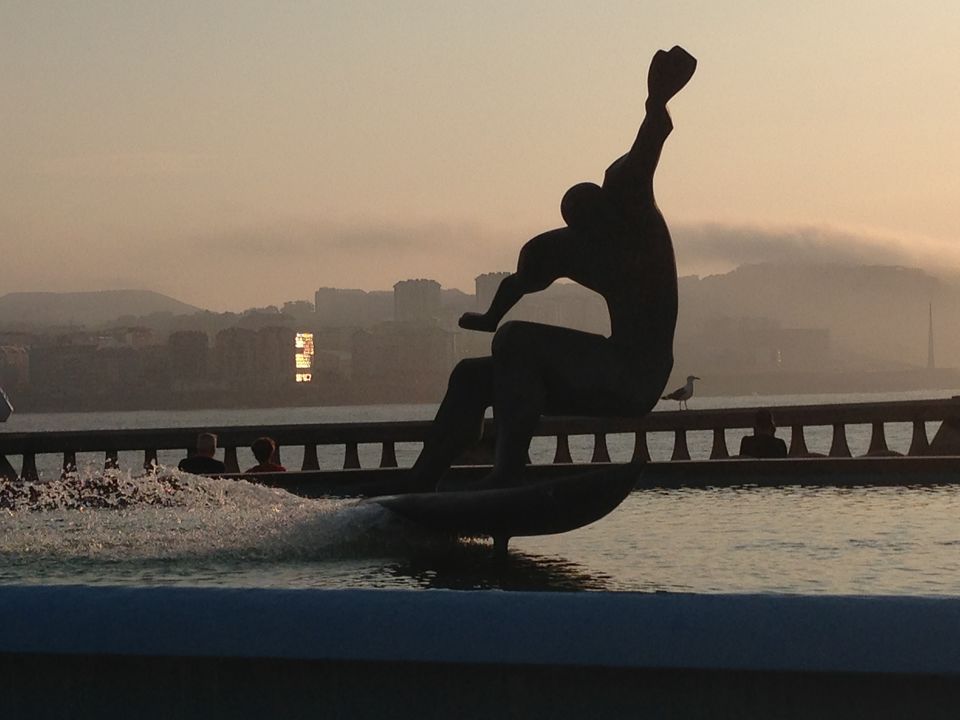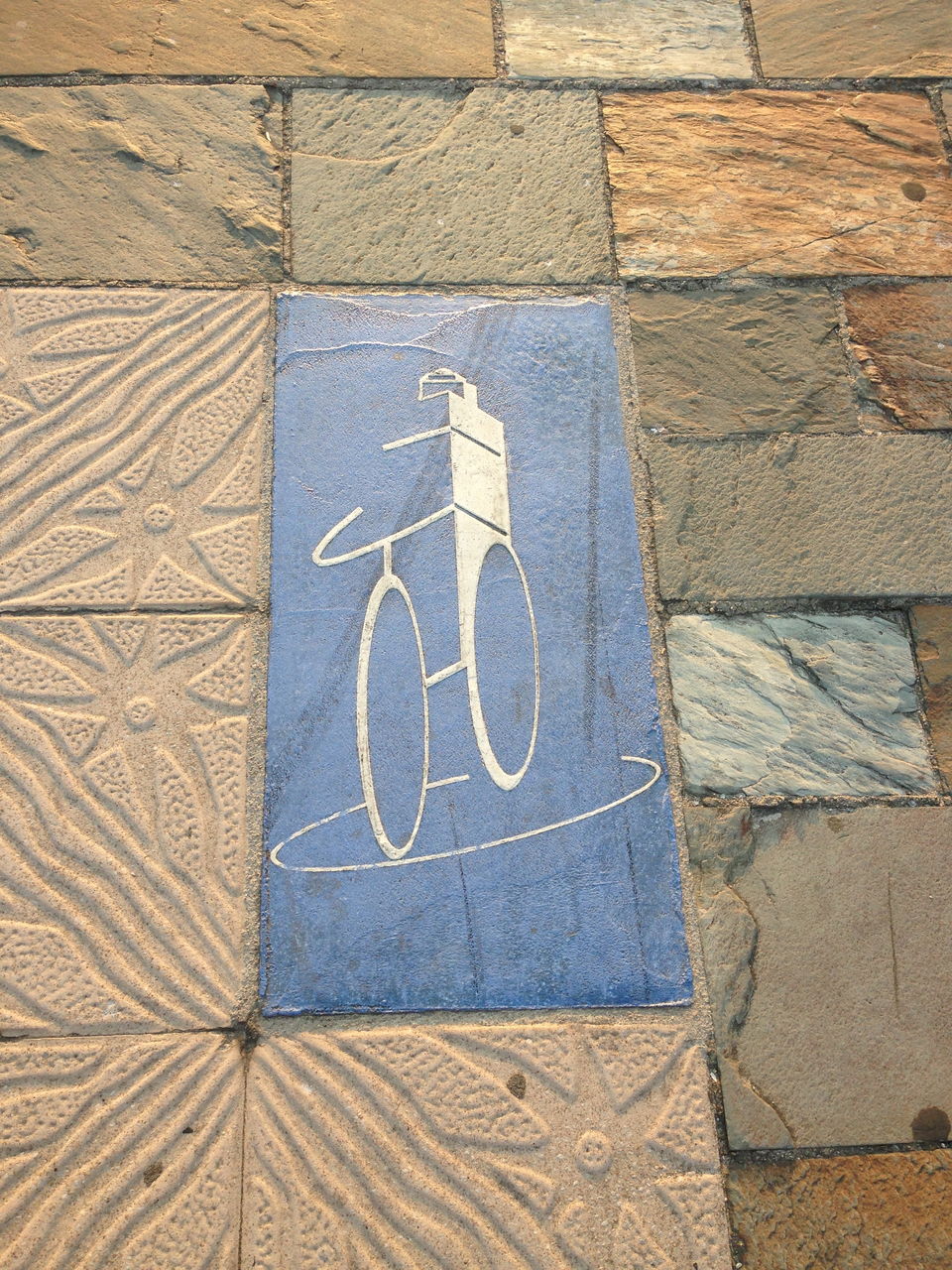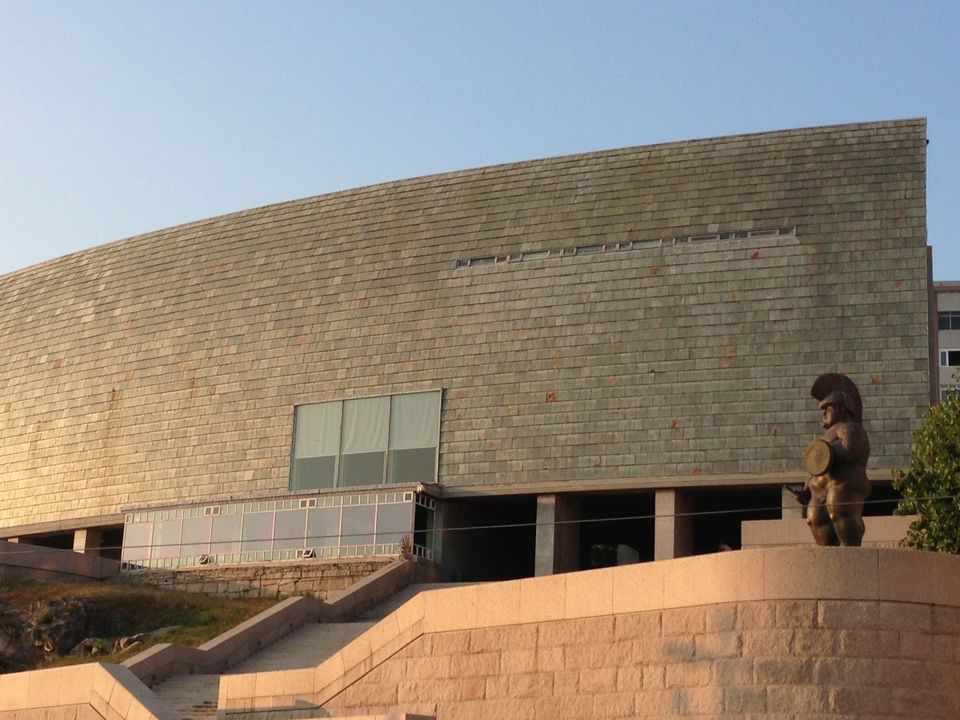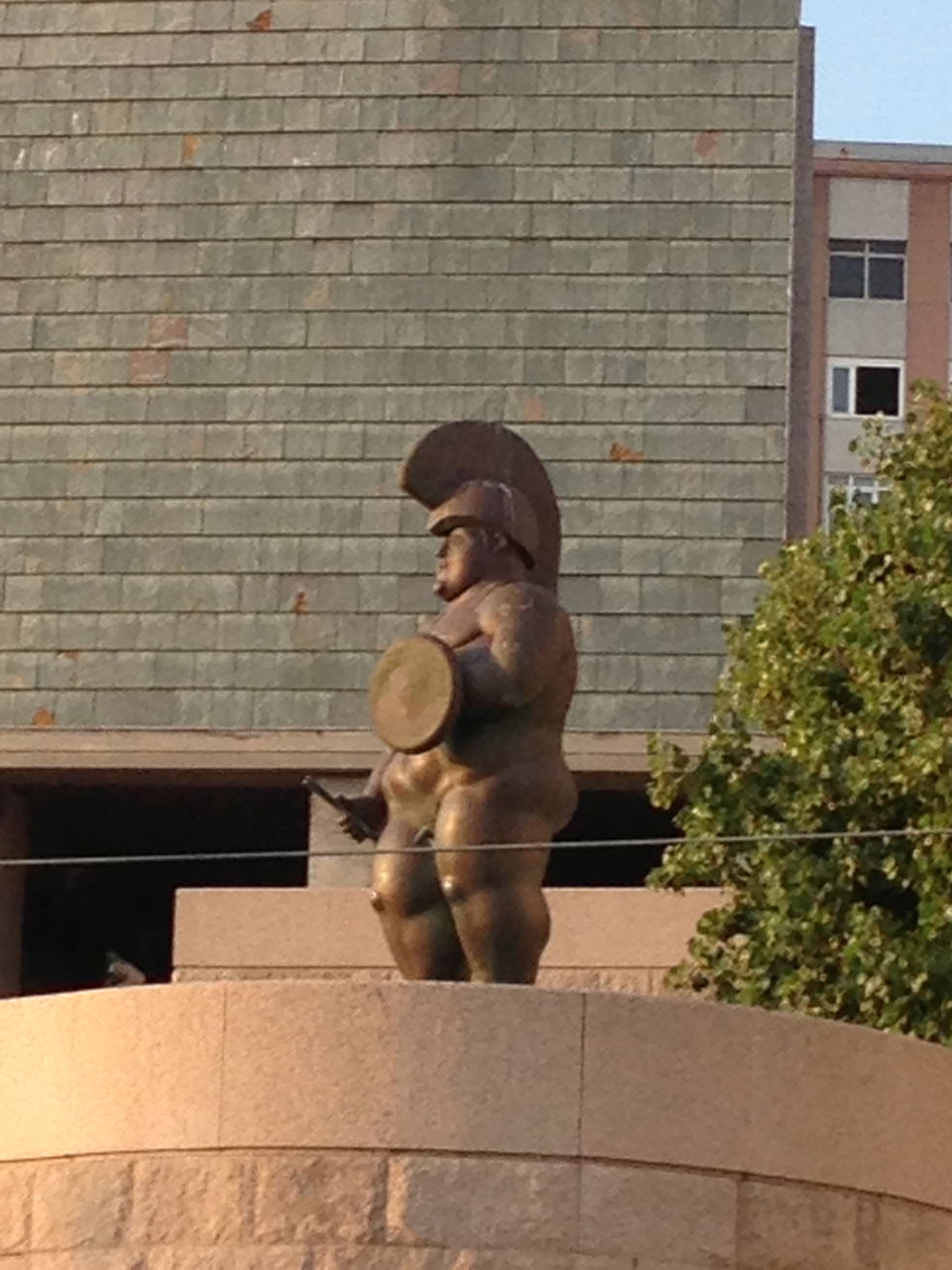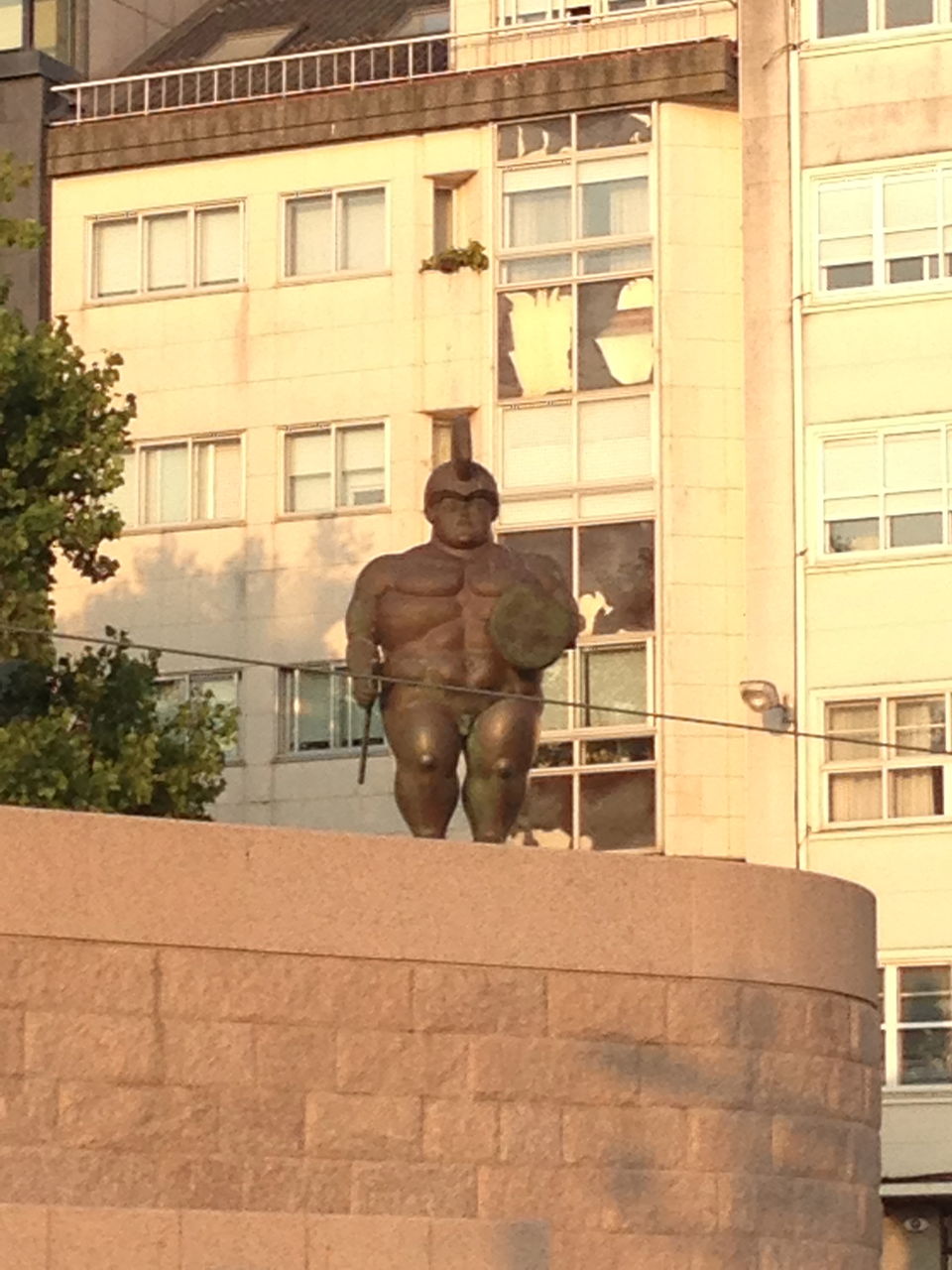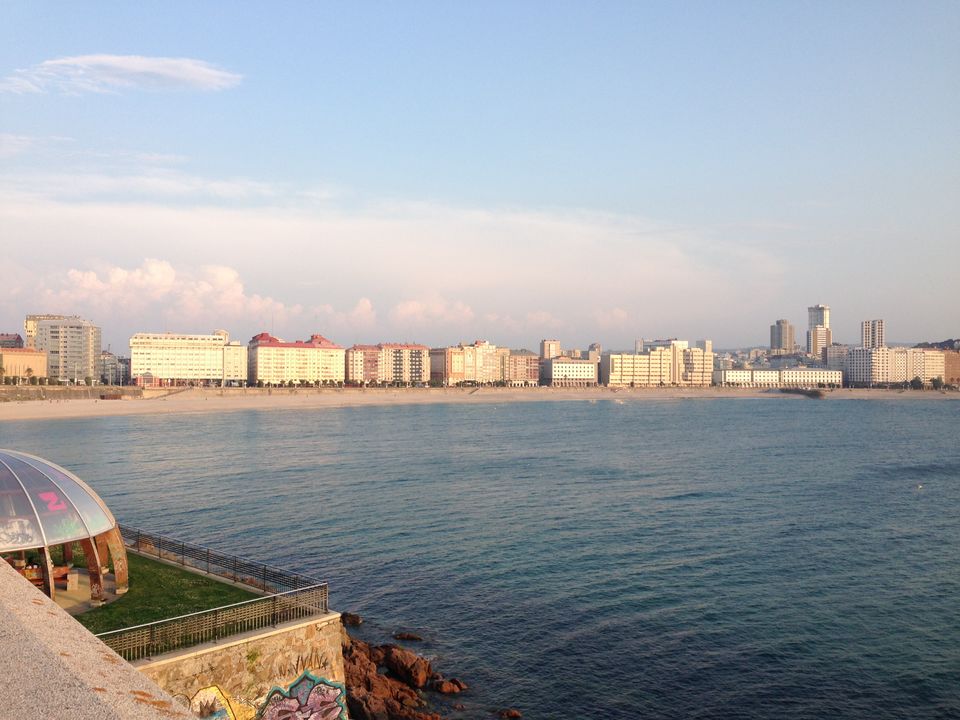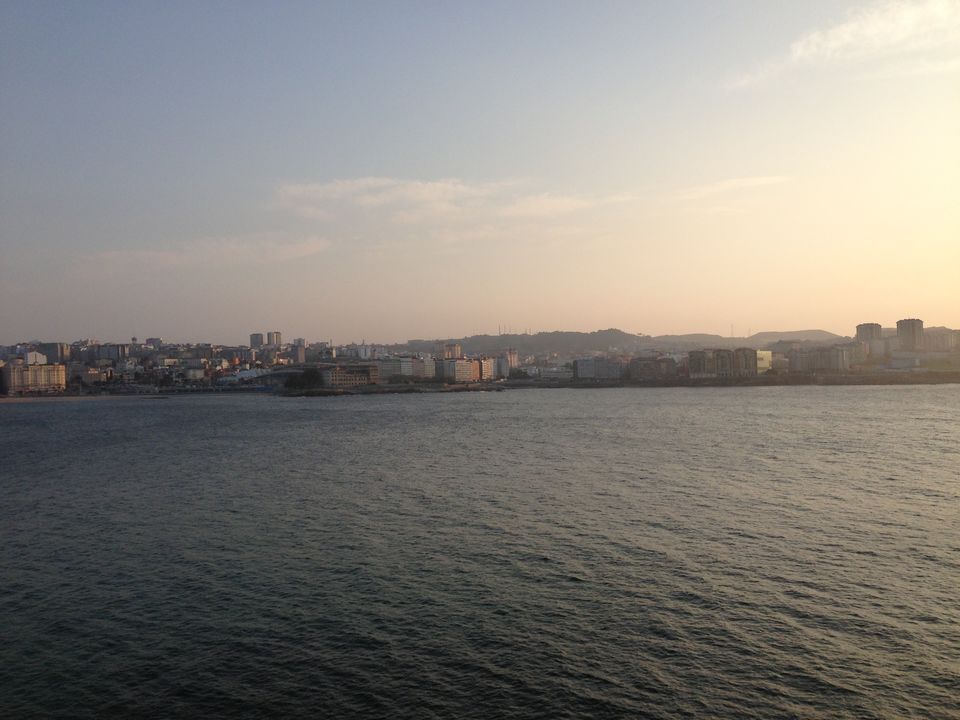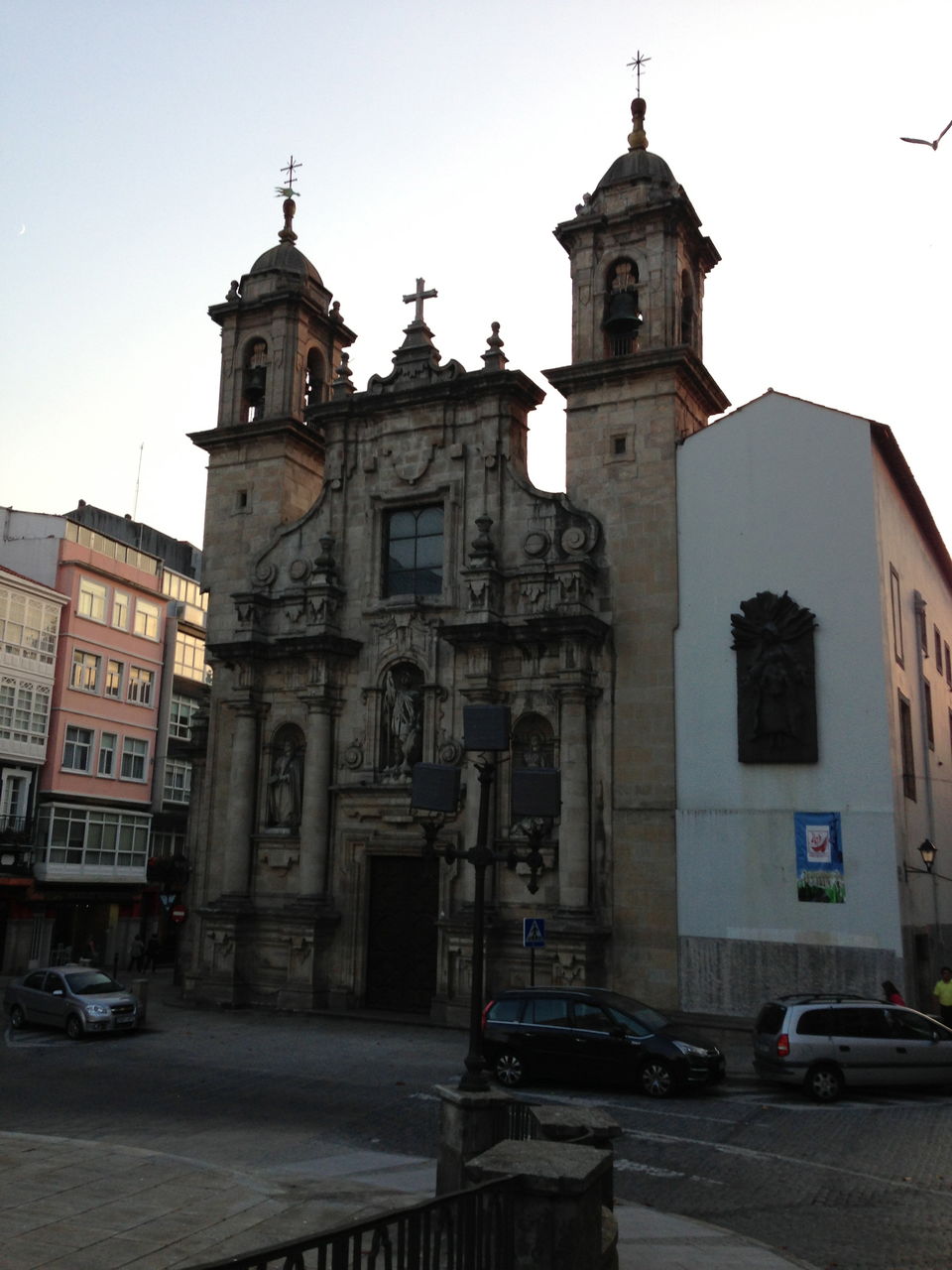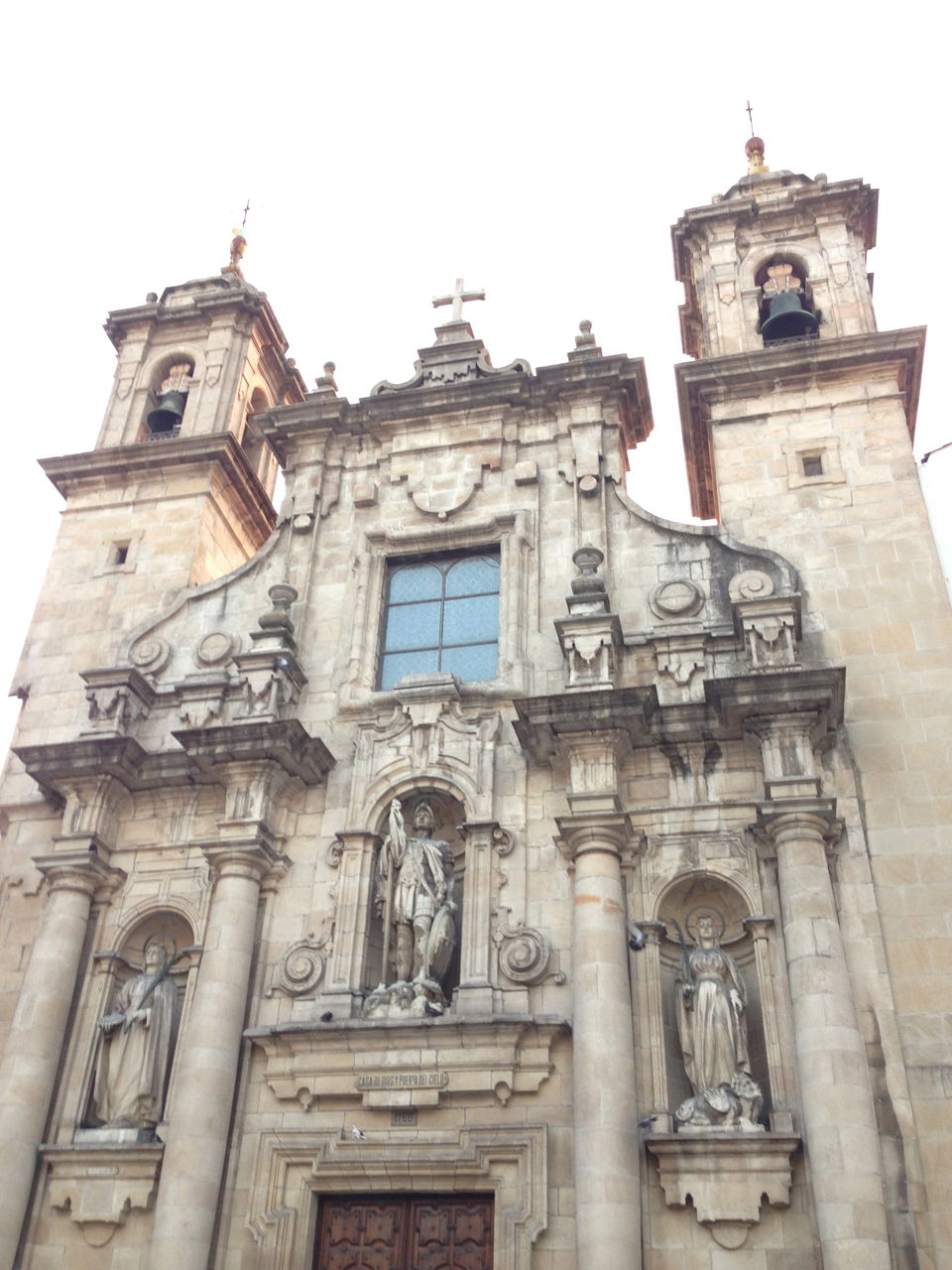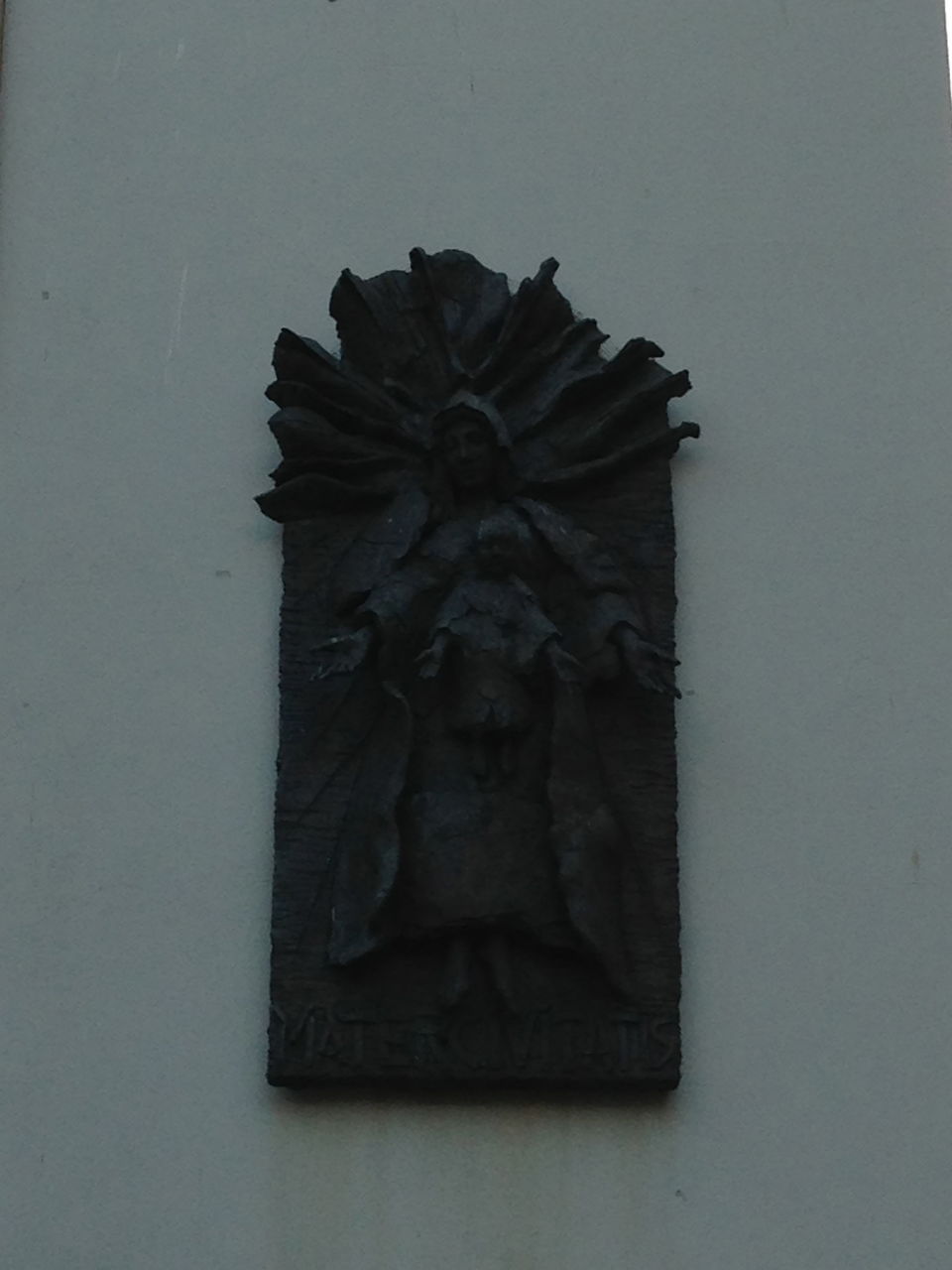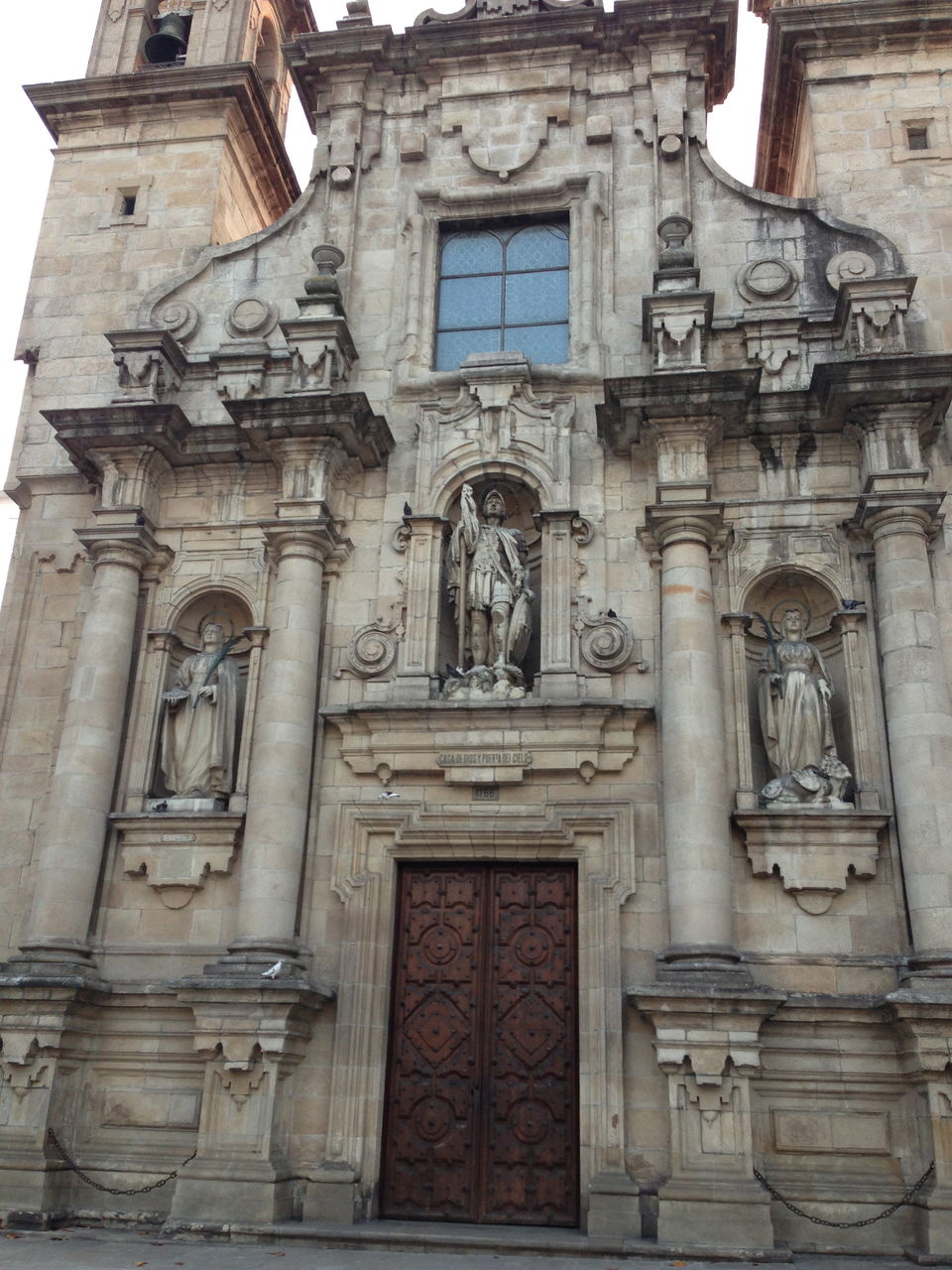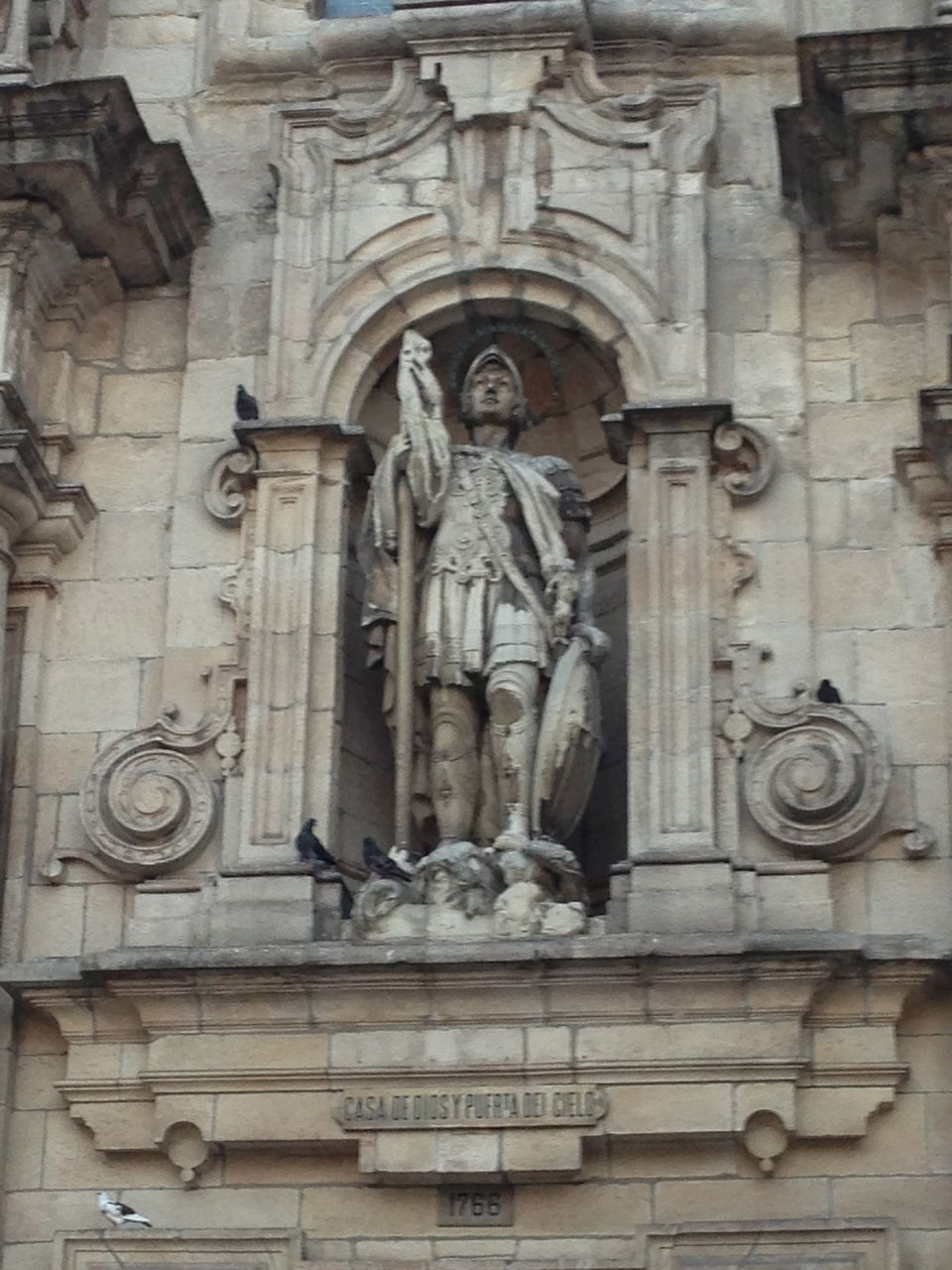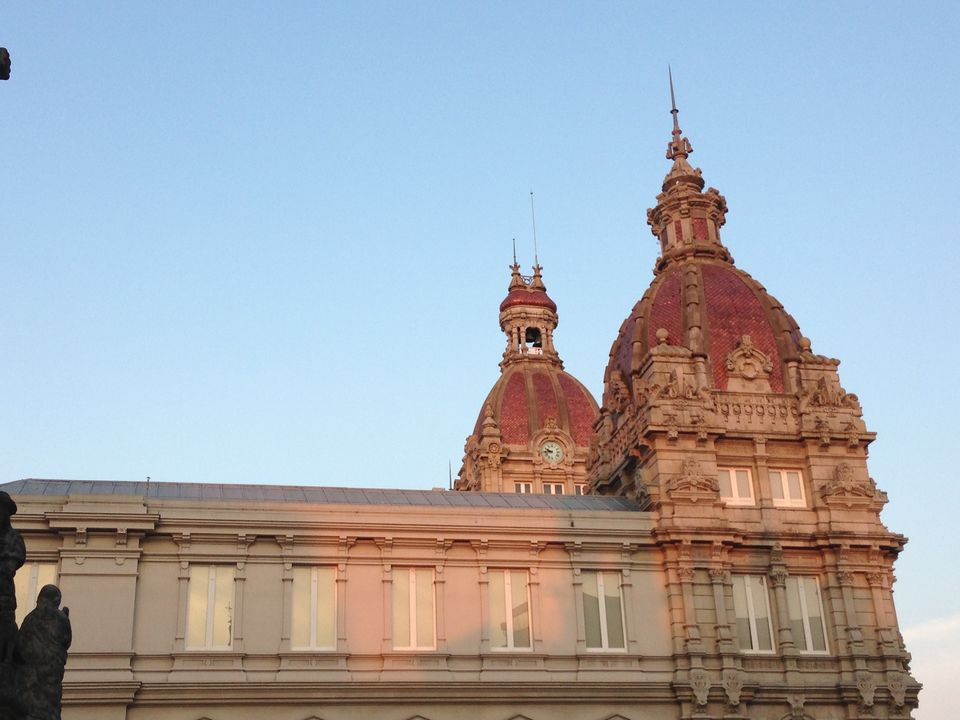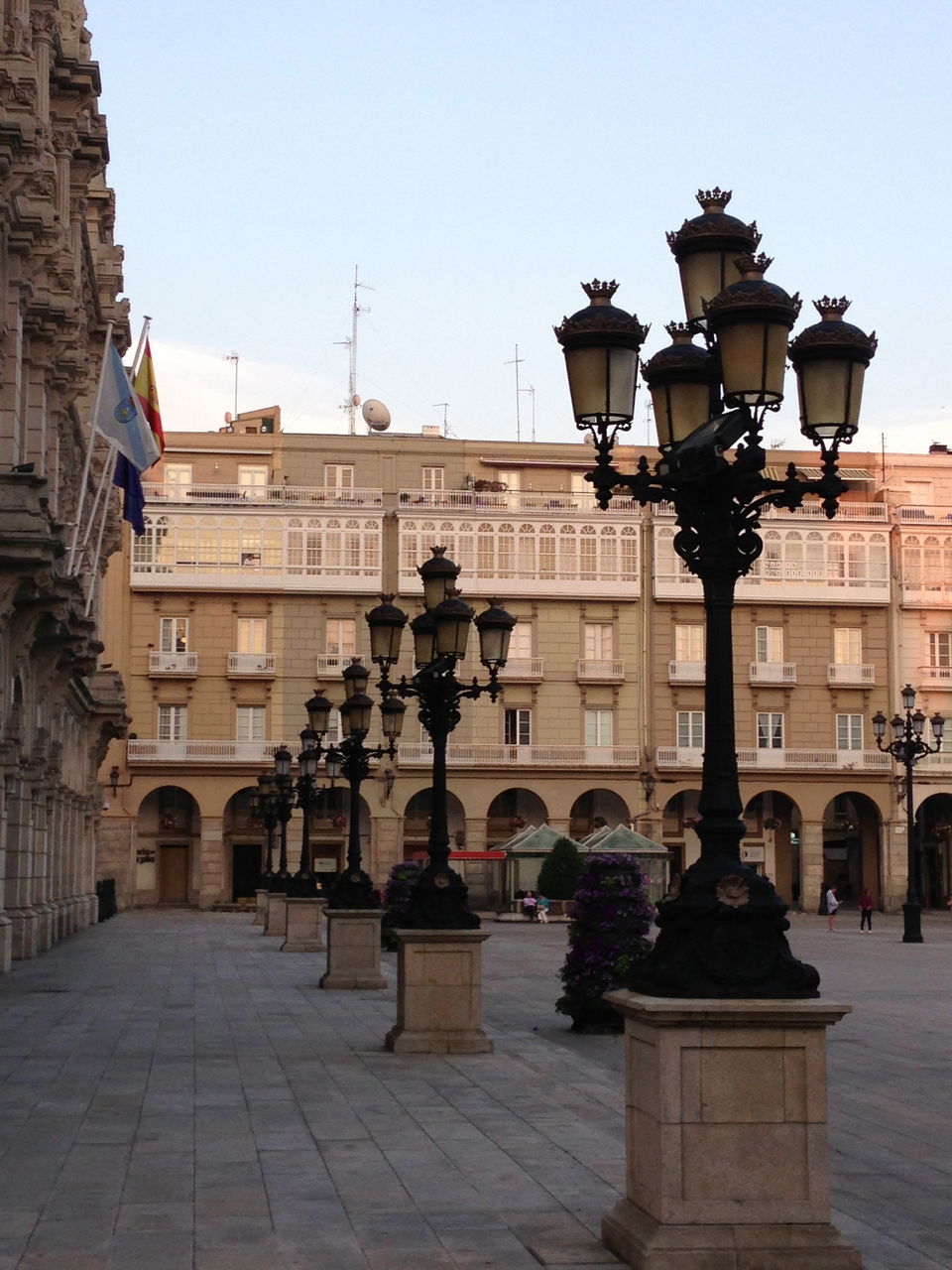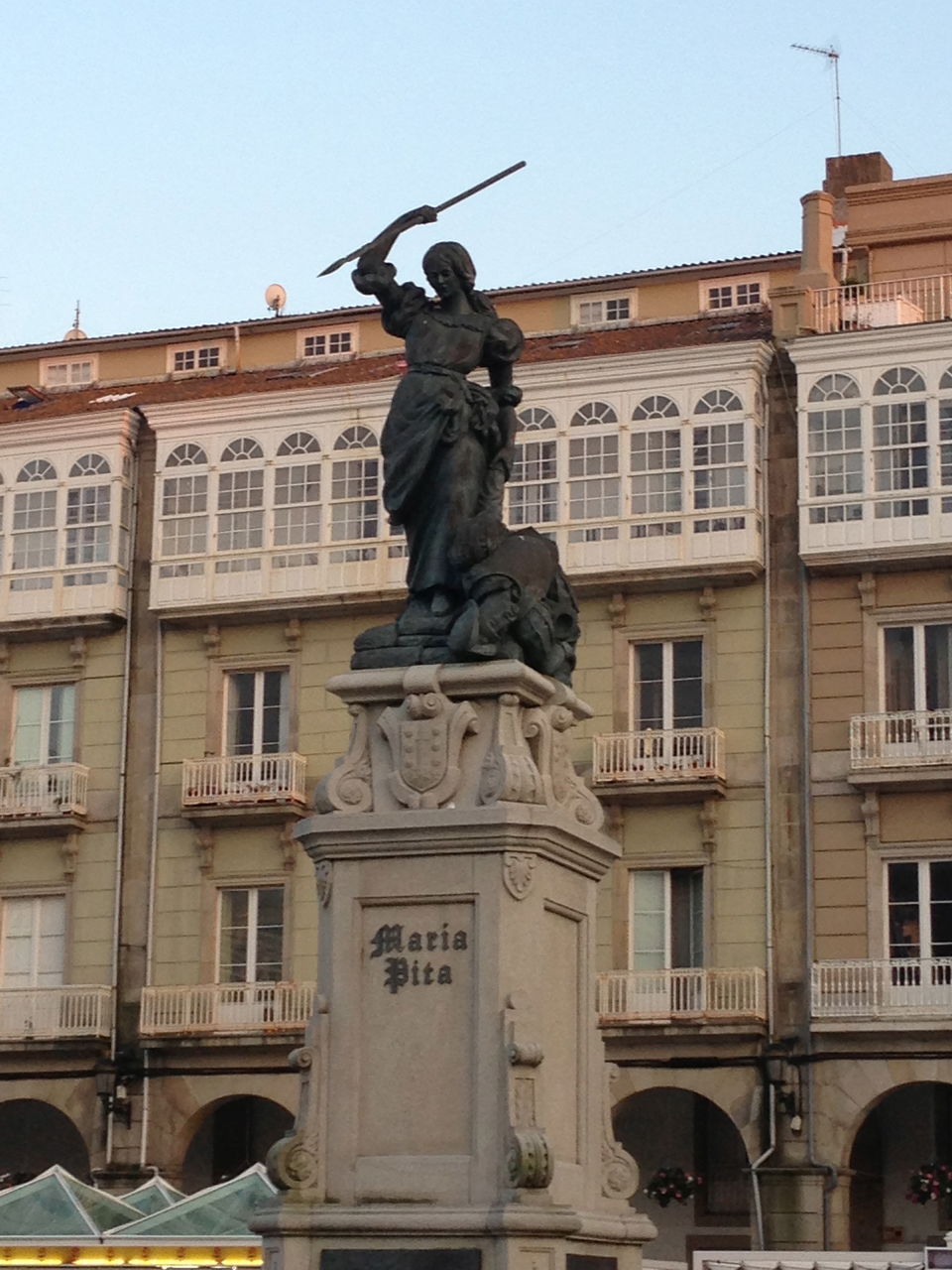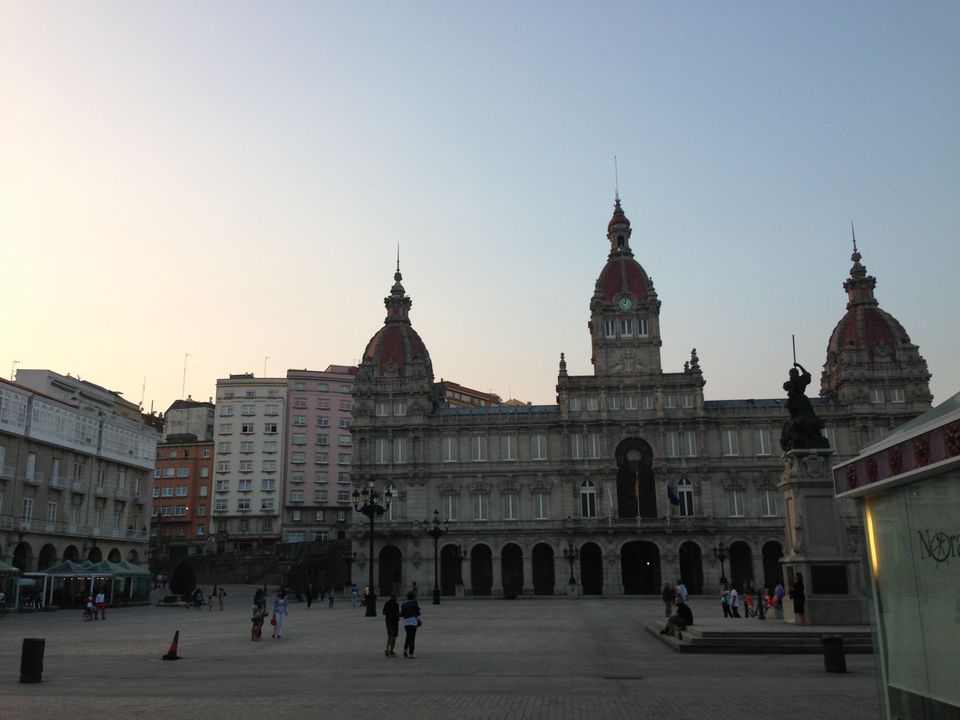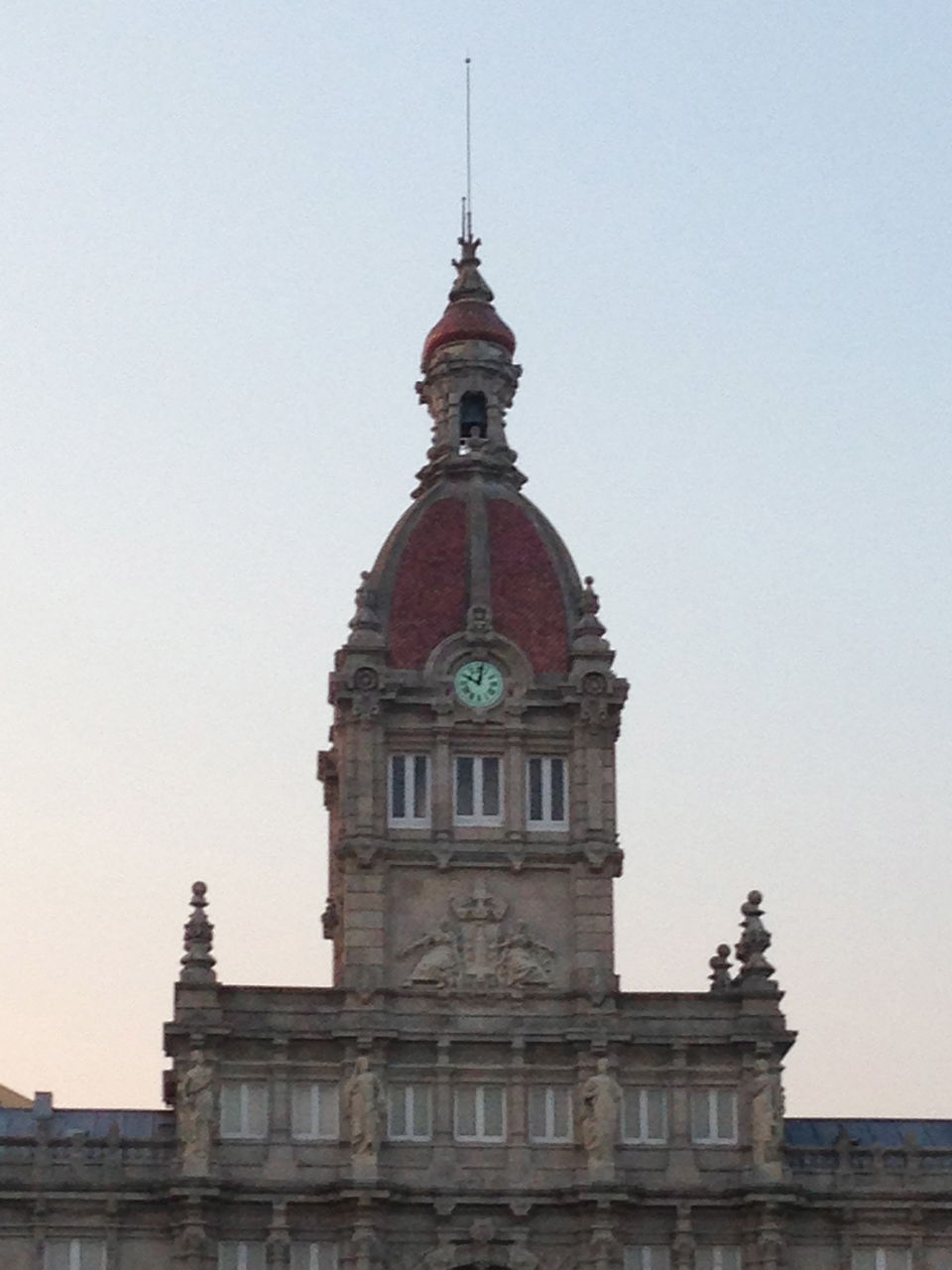 I love bagpipes. I really, really love bagpipes and the way they echo off the cliffs and such (well, at least on the Cds and youtube)! And of course the violins and singing that accompanies it all, and castanets too – it is all so magical! Shut your eyes, breathe in the cool air brimming with the raw freshness of green forests and hills, lined with the saltiness of splashing waves, the wind through your hair... maybe you'll catch the flutter of a fairy wing from the corner of your eye, or see a wizard brush passed, magical staff in tow, or the trees might just bend down and whisper into your ear- sigh... magic; if you don't believe in it, Galicia will make you.
So, on that month-long sojourn in Spain, back in '13 with the husband and kiddo, we decided to attend the International Celtic Festival in Ortigueira, in a little corner of Galicia.
We had already spent a good number of days in Madrid, Segovia, Cuenca, Sevilla, Ronda, Granada and San Sebastian. Now we had to head west. And it was a long journey. The first leg was from San Sebastian to Oviedo by bus. I must mention here that the bus system in Spain is very good and I would recommend the bus as opposed to the train if you need to get someplace quicker. We reached Oviedo before sunrise (we left San Sebastian at about 11:30pm I think). Then we had to walk, sleepy child and bags in tow, slightly up hill and in a hurry, to the train station to get tickets and catch the Feve train to Ortigueira in Galicia. The Feve train is slower and more basic. Unlike other trains you cannot book tickets for these in advance and online. Also, Oviedo station is something of a must-see site in my opinion. Lovely retro-ads tiling and the like. Our wait for the train therefore, wasn't a boring one.
Once on the train and settled, we weren't ready for what we saw on this ride. At first, we passed your regular villages on the outskirts of town, and then as the day dawned, and the sun crept in through the crevices in the mist, it was as if we were transported into a world of yore, as though we had come through platform 9 and 3/4. All at once, it felt like I had opened one of my Enid Blyton books and it was all playing out in front of my eyes. I couldn't believe the simple beauty that passed by my window.
And then we entered Galicia. Gasp! Hold me baby, I think the lack of sleep is making me delusional!
I see farms, wait there're the forests, no wait, look, look at the cliffs, oh no no, there are beaches...! It was all there together, rolling out in front of us as the Feve trundled on. The little stations that it stopped at were quaint and mystical too, right out of a book, and some of the people that got on definitely had at least one book of spells under their leather jackets.
"Faster than fairies, faster than witches,
Bridges and houses, hedges and ditches;
And charging along like troops in a battle
All through the meadows the horses and cattle:
All of the sights of the hill and the plain
Fly as thick as driving rain;
And ever again, in the wink of an eye,
Painted stations whistle by.
Here is a child who clambers and scrambles,
All by himself and gathering brambles;
Here is a tramp who stands and gazes;
And here is the green for stringing the daisies!
Here is a cart runaway in the road
Lumping along with man and load;
And here is a mill, and there is a river:
Each a glimpse and gone forever!"-Robert Louis Stevenson
Except it's all there, lush and green, probably very cold right now, but it's all there for us to see, there forever. And this is only the train journey to Ortigueira!
Once in Ortigueira, after a 4.5 hour journey, we got out of the station and were a little taken aback. The town seemed deserted, but then again it was still early. So we went up to a bus stop and like obedient children, waited in queue. Although, we don't know what the queue was for. I think it was just people hanging out in the morning. But they were helpful and we finally found Juan the taxi man who took us to El Castano Dormilon, our home for the next 5 days. In the course of our visit we also met Juan's wife (no, not Juanita, I do not remember her name), who is also a taxi driver (It's more like private cars used as taxis). Now, the towns-folk of Ortigueira are all part of the town band or students of the Gaita Escola – bagpipe school to put it in the simplest terms. Although there is a lot more to Galician and Asturian music and dance than just bagpipes! So Juan and his wife are also band members! One of them plays the drums and the other bagpipes!
El Castano Dormilon is on the outskirts of Ortigueira. In fact it is between Ortigueira (Port town mainly) and the hamlet of Espasante which has a lovely beach. And there are only farms and farm houses and farm stays all around and there is a whole patch of eucalyptus trees too. At first I wasn't too happy to see that we were well, isolated so to speak. But as I settled in my affair with this part of the world began.
El Castano Dormilon is a traditional stone building that was once a school that has been converted in to this lovely property owned by Galician, Monica and her husband Alex, who I think is Swedish. The property uses renewable energy, biomass and solar energy. And breakfast includes several fresh fruits from the nearby farms! In fact the farm next door had sheep grazing there every now and again, and the kiddo had a blast counting their wee pebble poop!
Alex and Monica are a lovely couple who make you feel right at home and will help you in whichever way they can with information about areas around and the festival. They have only two or maybe three other people on their staff, that takes care of house-keeping. It's a small property with I think not more than 8-10 rooms, but you should check. There is no need of a fan even in July. It is quite pleasant. If you want to eat lunch or dinner at the property Alex or Monica need to be informed in advance. However, we preferred the 10-15 minute walk to the end of the road and near the eucalyptus stretch to a small family-run cafe (looks like a bungalow turned into a cafe), that serves delicious pizzas amongst other things. In fact if you walk passed you definitely won't be able to resist the whiff of fresh pizza smells that waft into the air and find their way into your nostrils, putting you into a trance of warm crispy dough, meat and sauces (kind of like the finger-shaped whiffs that would tempt Tom or Jerry to the kitchen).
Now, most people that visit this area are from other parts of Spain or those that have driven down from other places in Europe, mainly Germany and France or at least, via there. So having your own car is definitely a good thing. We, however had no such luck, but it turned out alright. We learned that although there might be a bus stop, one is never sure as to when the bus will arrive, if it actually does arrive. So Juan became a very close friend. And he is a jolly man. We spent one evening at the festival getting drunk with him!
The day before the festival we spent at Espasante beach, which was pretty much deserted but lovely. The water was brrrrrrrrr cold, but the sun... the husband actually got sunburnt! And that came as a surprise, given the cold breeze and all of that! We ate a late lunch in one of the towns nearby in a local restaurant – some simple but extremely delicious fresh fish and croquettes with jamon for the little brat. Again, most places seemed like old sleepy towns, almost deserted, but oh so beautiful!
But by the time it was the eve before the first day of the festival, crowds of young and old Celtic music fans came into Ortigueira in drones! The pizzeria down the road was packed! Ortigueira town also has a huge camp site specifically for the festival, which we probably would have considered had we not had our little one in tow. Ortigueira, although popular amongst Spaniards in summer, especially Madrilenians, is never really crowded, except during the Celtic festival when approximately 100,000 people visit on each day of the festival!
So the International Celtic Festival goes on for 3-4 days. Some factoids here; the Gallega Musica y Baile (Galician music and dance) is basically folk. The main dance is the Muneira which translates to the mill lady or the miller's wife which is accompanied by music on the gaitas or bagpipes and conchas or shells that are rubbed together.
People and performers come from all over the world and not only do they do the traditional stuff, but there is a lot of modern fusion of celtic with jazz and rock too. There was even a Japanese celtic band there. There were dancers and musicians from the different celtic parts of the world, Ireland, Scotland, Cornwall, Brittany. The festival begins at the town church with dances and music (traditional) and then a procession to the port where the stage is set up and of course a kind of Goa-style flea stall set-up too. There are cafes around the stage area that are open right through. Hot churros and all the magical celtic people(I actually saw a fawn look-alike and checked his feet-he wore boots and I can swear he had hooves in there!) enjoying the festival – free of charge (of course you pay to fill your tummy and damage your liver). It gets chilly to the bone because it is a port town and Galicia, unlike Andalucia in the south doesn't get the same kind of summer sun (although it does get sunny). Factoid again; this coastal area of Galicia, most of the coastal parts of Galicia actually have mild weather never too hot nor too cold. Oranges, lemons, kiwis, grapes and figs grow in abundance. In the coastal mountain (about 10-15 km from Ortigueira), wild horses, cows, wild boar and deer roam the countryside.
Most people we interacted with were quite shocked to see Indians amidst them. We got asked, more than once, "Don't you think you are a long way from Bombay?" But we made a bunch of friends at the festival – yes we were tipsy or slightly more as were the rest of whoever was there, well many of them. There was an elderly German couple, a British family, one of the Irish tap dancers and of course the locals – all one big family.
The music at the festival is great. It begins at 7pm and goes on till about 12/1am. We had Juan to drive us back to Castano Dormilon. And as far as children are concerned, they love this music.(To check out , and you must, the festival in full form and the contemporary and modern celtic music and bands look up festivalDeOrtigueira and bluesmanalone on youtube. I don't have too many pics and videos of these as i was too busy having fun)!
All in all, I would say, this was one of my favourite parts of our itinerary. So much so, that hopefully this year we will be heading back for the festival in July. And I have even managed to stay in touch with Alex and Monica via email every month or so!
But wait, our little tryst with Galicia didn't end here. We were heading to Barcelona next. So we needed to take a flight (we flew Vueling) from A Coruna. Another pretty, pretty city where you will hear the pahteee-ing folks singing on the roads at 4am while on the way to the airport! It is a city by the marina and beach. Makes for some lovely walks and photographs too. And this is the hometown of 'Zara' – the label we all love so much! After years/months of reading "Hecho en A Coruna" and wondering where in Spain the place was, I was now here, walking its roads and loving it! Factoid; A Coruna airport is 85km from Ortigueira and you can get there by bus, train or taxi. The more popular Santiagi de Compostela, which is also popular amongst pilgrims, is about 120km from Ortigueira. Also worth a visit are Lugo and Ferrol close to Ortigueira.
Ortigueira is only a part of Galicia, which is a beautiful part of Spain that probably isn't as popular as it should be, or maybe it shouldn't be made so popular only to preserve it the way it is. It is not just the most western part of Spain but also of continental Europe. It is called the Emerald of Spain because of it spectacular, lush, green, beauty interspersed by the white sandy beaches, steep cliffs, amazing rock formations and the exclusive estuary-like formations call Rias. Galicia would make for great exploration given its natural beauty and hidden coves and fields, wild animals and historic Roman and Celtic influences. "You say: 'Galicia is very small.' And I answer, 'Galicia is a world... It may be small in size; but in depth and in substance, it is as big as you make it..". - Vicente Risco (1884-1963), writer