Glamping is slowly gaining popularity amongst modern travellers. For those who want to seek the thrill of camping and yet don't want to leave all the modern-day comforts that they are used to, this is the best way to experience it. From pod-style futuristic hotels to bubble shaped hotels, there is no dearth of innovation that this industry has. However, there is a hotel chain in Sweden which is taking this concept to the next level with unique theme-based stays that will blow your mind!
About the hotel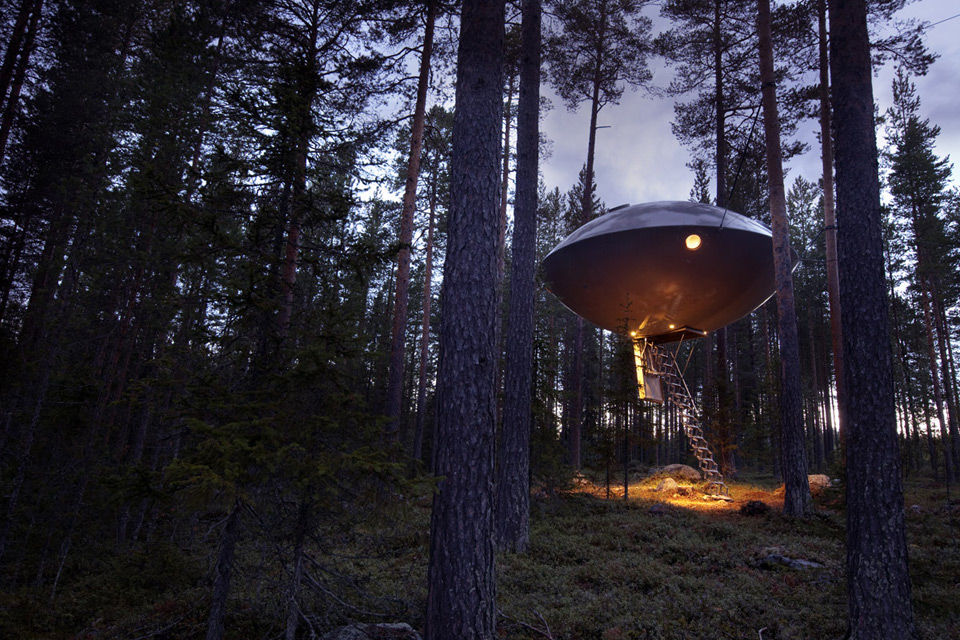 Located in Harrods, Sweden, the Treehouse hotel is the brainchild of Britta, a former nurse and Kent , a teacher who decided to turn their 1930's retirement home into a guesthouse. Inspired by a film called the Tree lover about 3 urbanites building a treehouse in the forest, their home which was once a poorly run hotel was soon turned into 7 suites which blended effortlessly into the environment.
From the Mirrorcube to The Cabin, these suites offer high end accommodation to its visitors. While building one of its most popular suites, the Bird's Nest, they chanced upon the idea of building a UFO themed cabin next.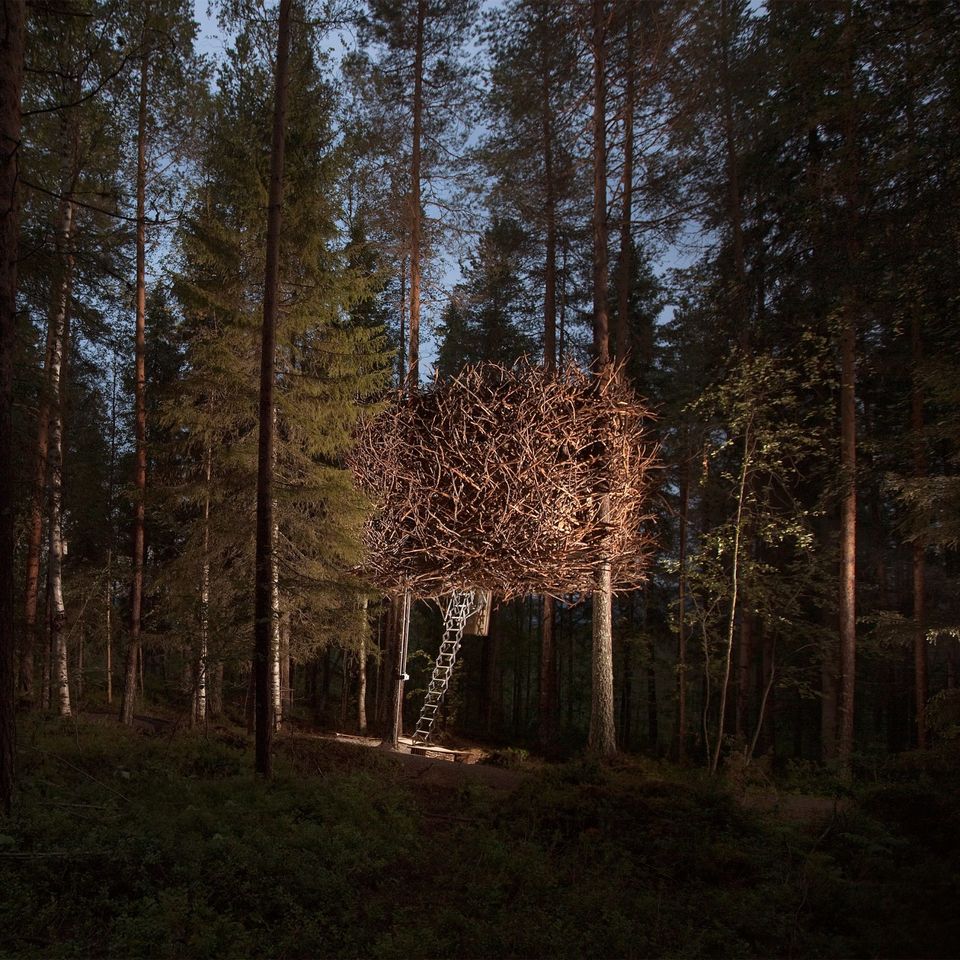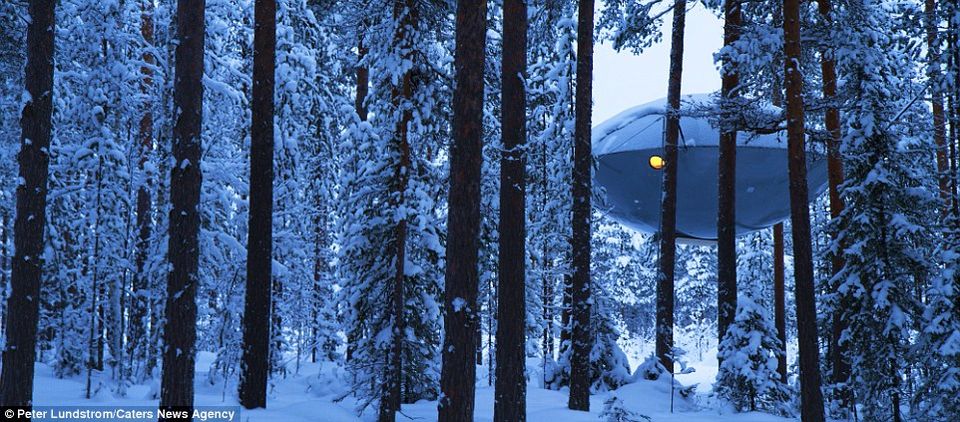 While the other stay options blend into their surroundings, the UFO does just the opposite and stands out in a spectacular show in the middle of the forest. Built with a durable composite material, it is light yet very sustainable. As you walk through the forest, you will see this construction rising 6m above the ground with a spotlight shining down the retractable staircase. The overall show gives it an effect of hovering above the land.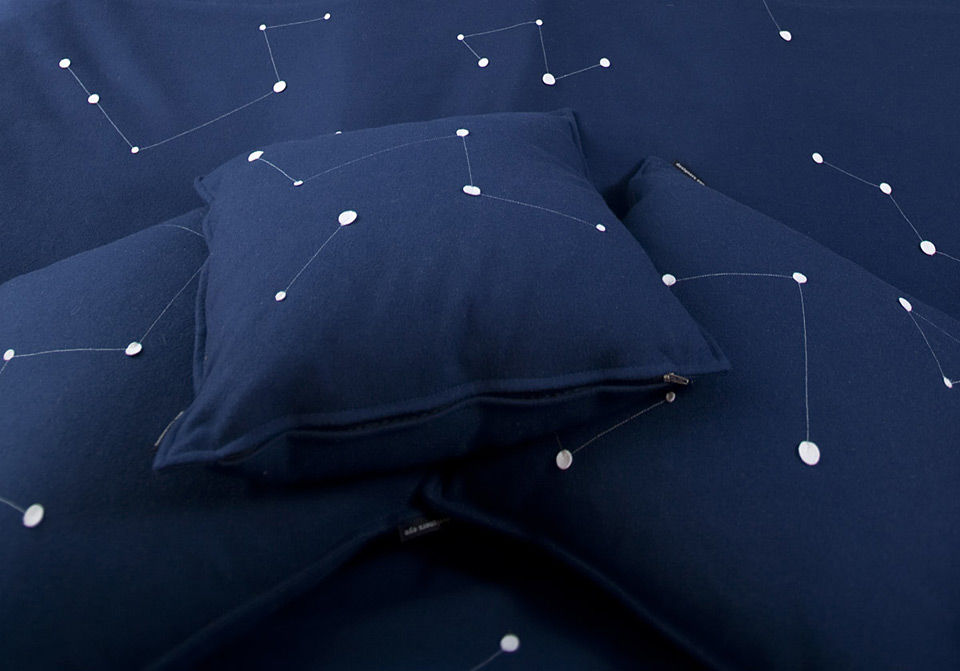 Inside the UFO, there is enough space for 2 adults and 3 children and has been decorated with space themed patterns. The brilliant architecture which has won many awards is sure to take you back to reliving your childhood fantasies.
Amenities
Camping in a secluded forest however, does not mean giving up on your much-needed comforts though. With an amazing breakfast included as a part of your stay in Britta's Pensionat (the main hotel) located about 500m away, you are assured of starting your day right. They also serve all other meals through the day in this hotel and are known for some amazing delicacies served in a 1930's setting.
You can also spend your evening fishing in the Lule River or make your own wood-fired pizza. The hotel also offers an option of visiting the nearby nature reserves or adventure activities such as snowmobiling and husky sledding etc. If you are lucky enough to visit at the right time, then you can even witness the Northern lights right from your room!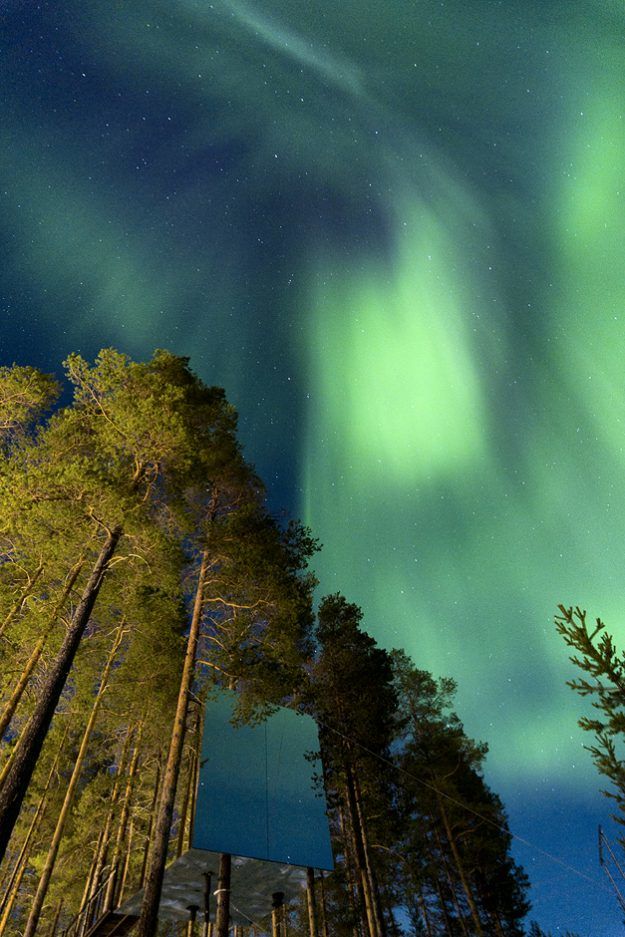 If you are looking at extending your stay here, then try experiencing one of their other unique stays as well.
How to reach
The nearest airport is Luleå Airport, which you can fly from Stockholm. The hotel arranges transport for you from the airport. On the way, you can also take a private tour through Luleå and Boden city and learn about its fascinating history.
Cost
Unique experiences do come at a price, however for an experience like this, most don't mind paying the per night fee of 4900 SEK i.e. approx. ₹39000 which includes breakfast with a twin sharing.
You can book your stay here!
Have you stayed in any such unique stays? Write about it on Tripoto!
Check out videos and more on Tripoto's YouTube page.