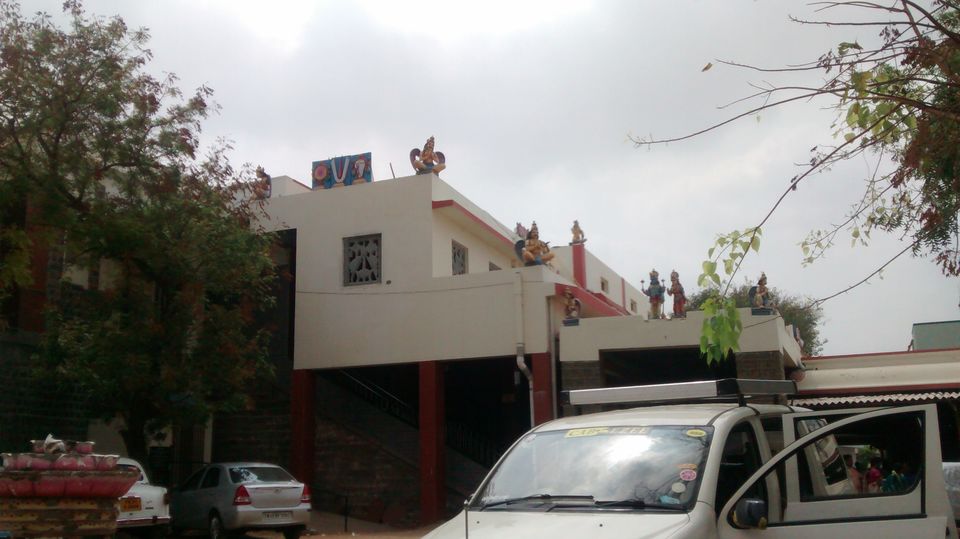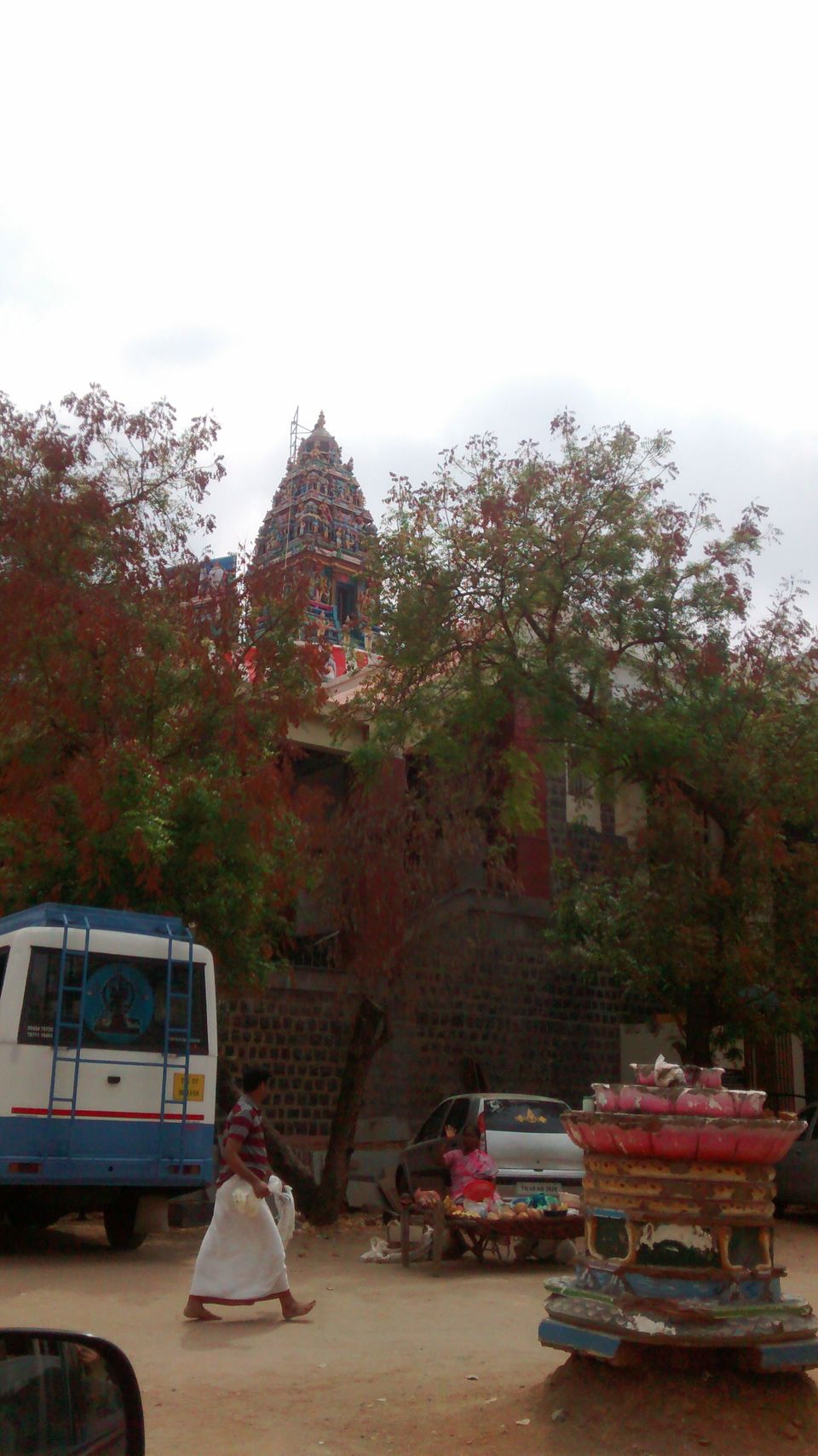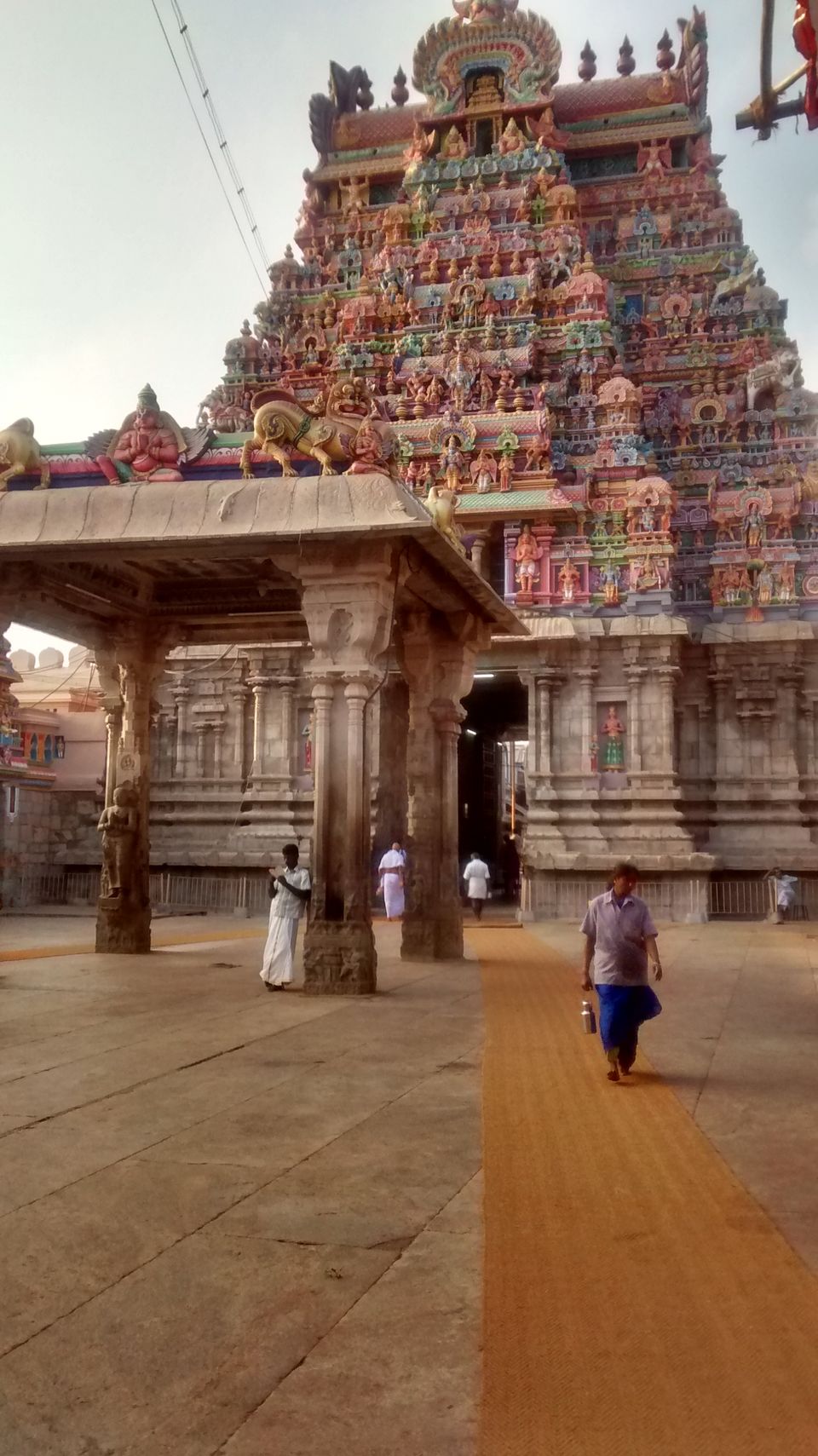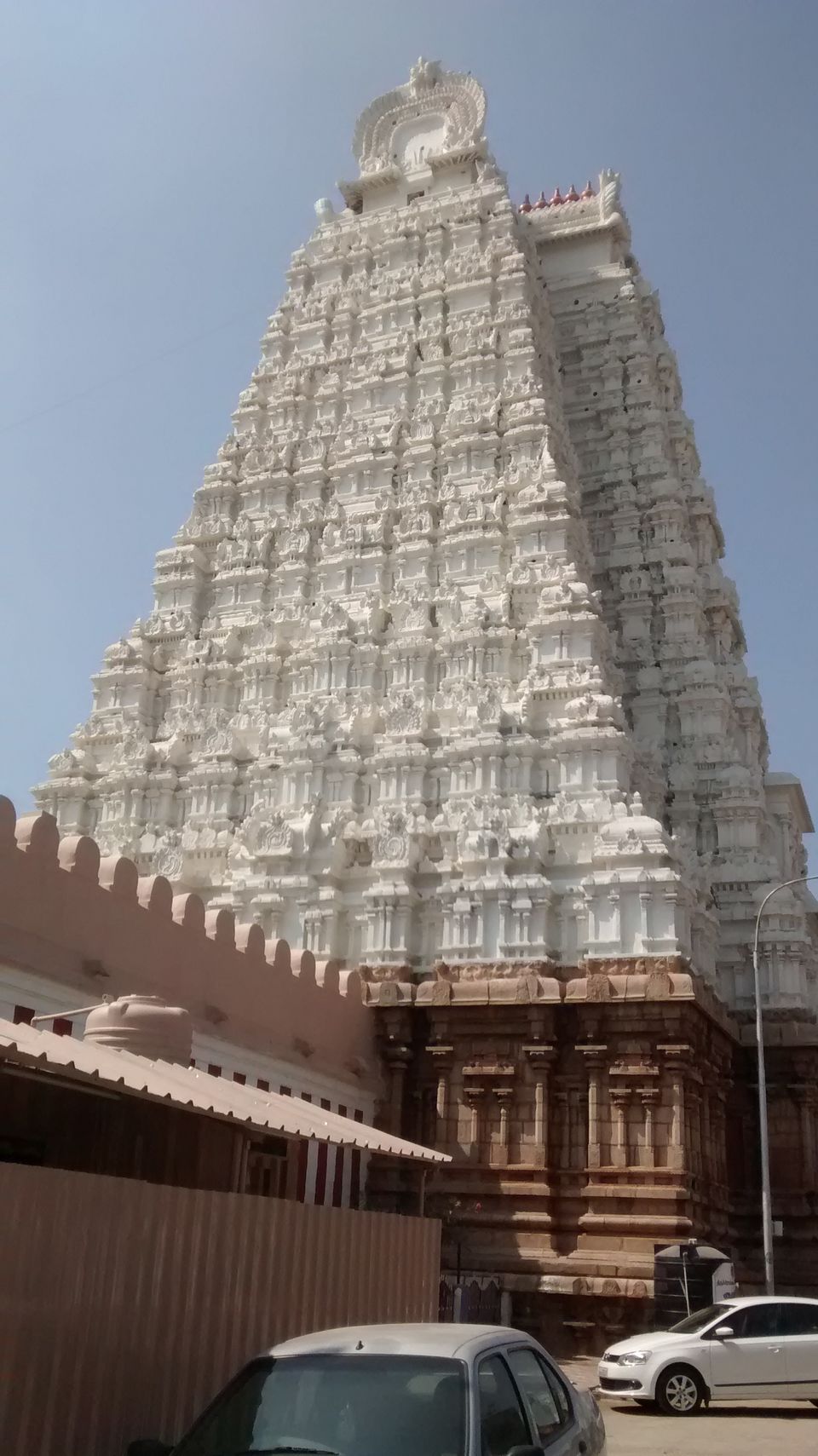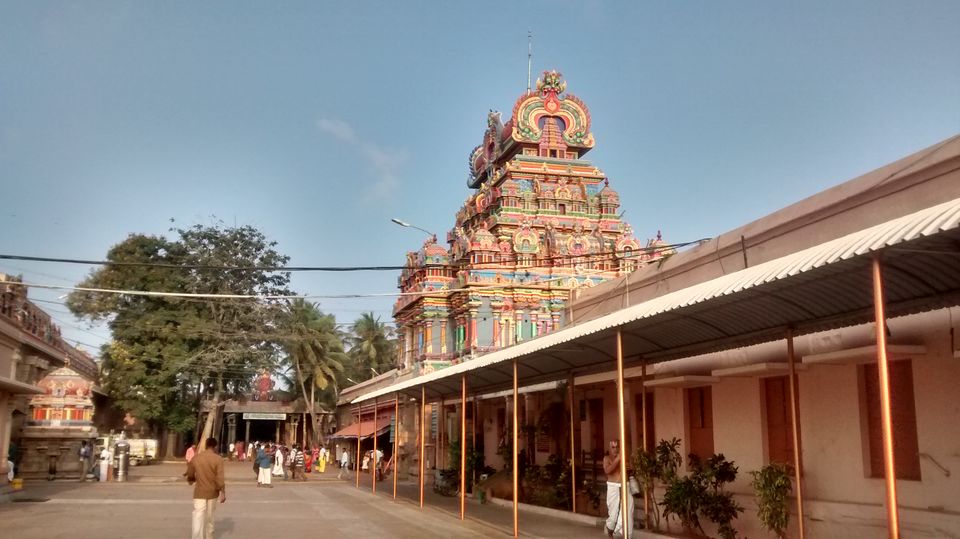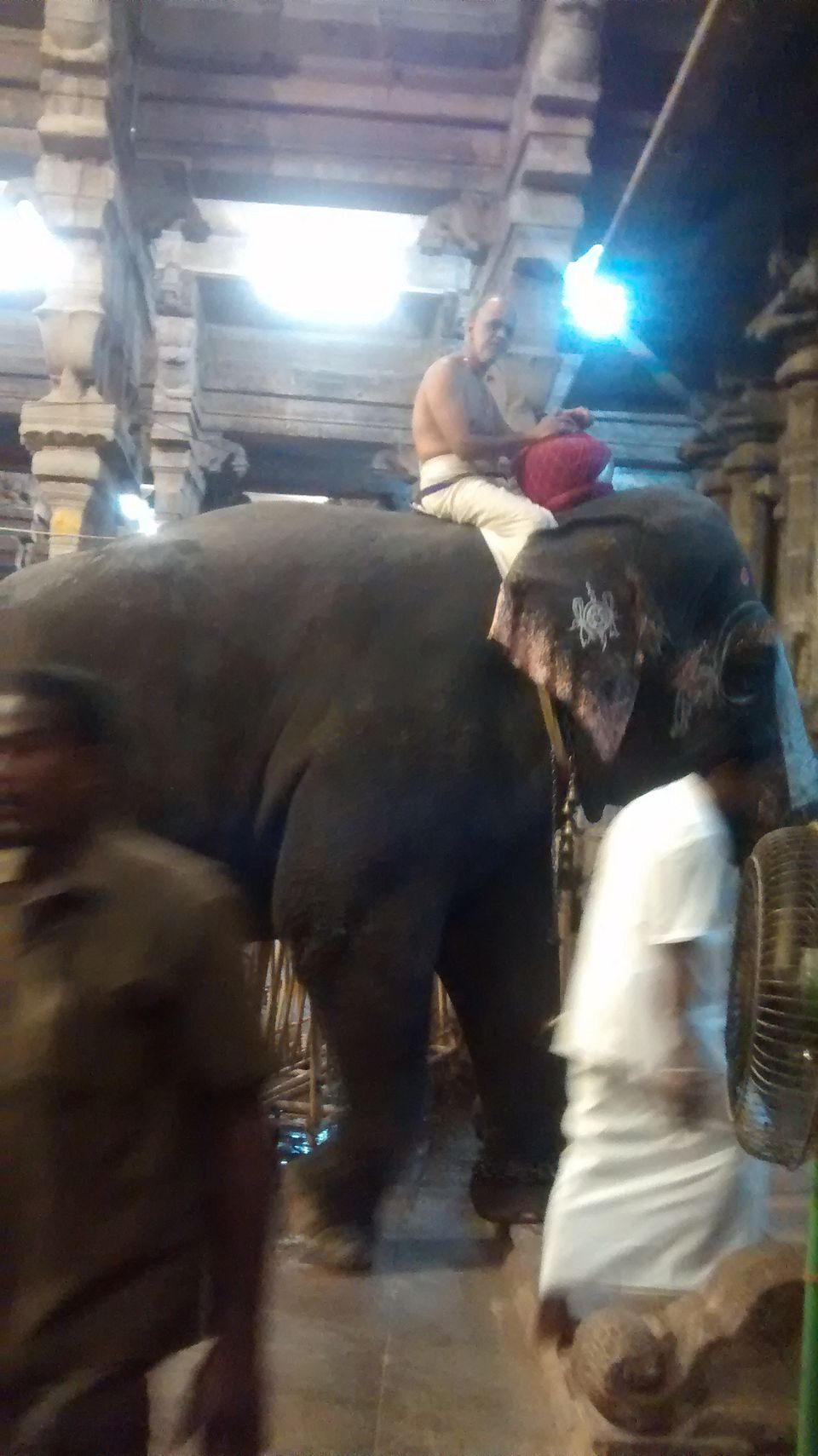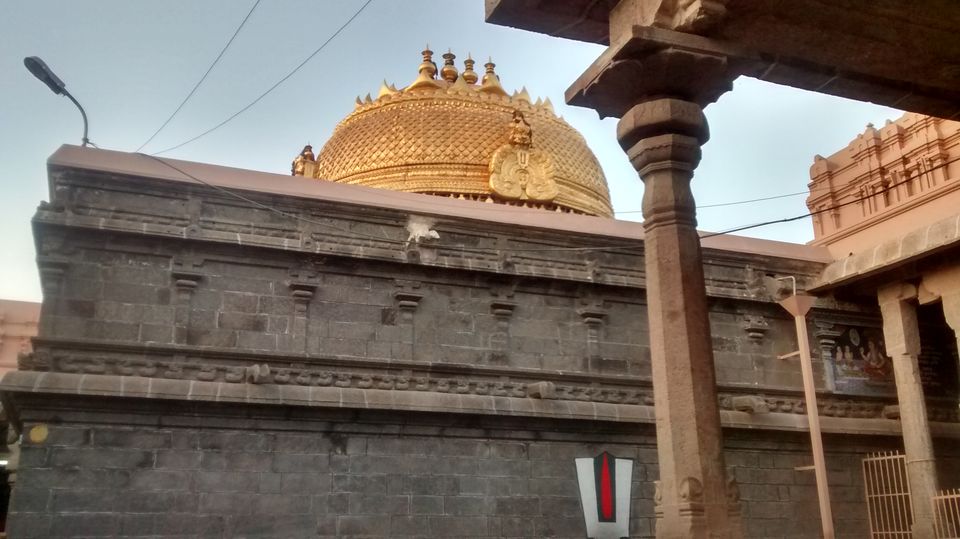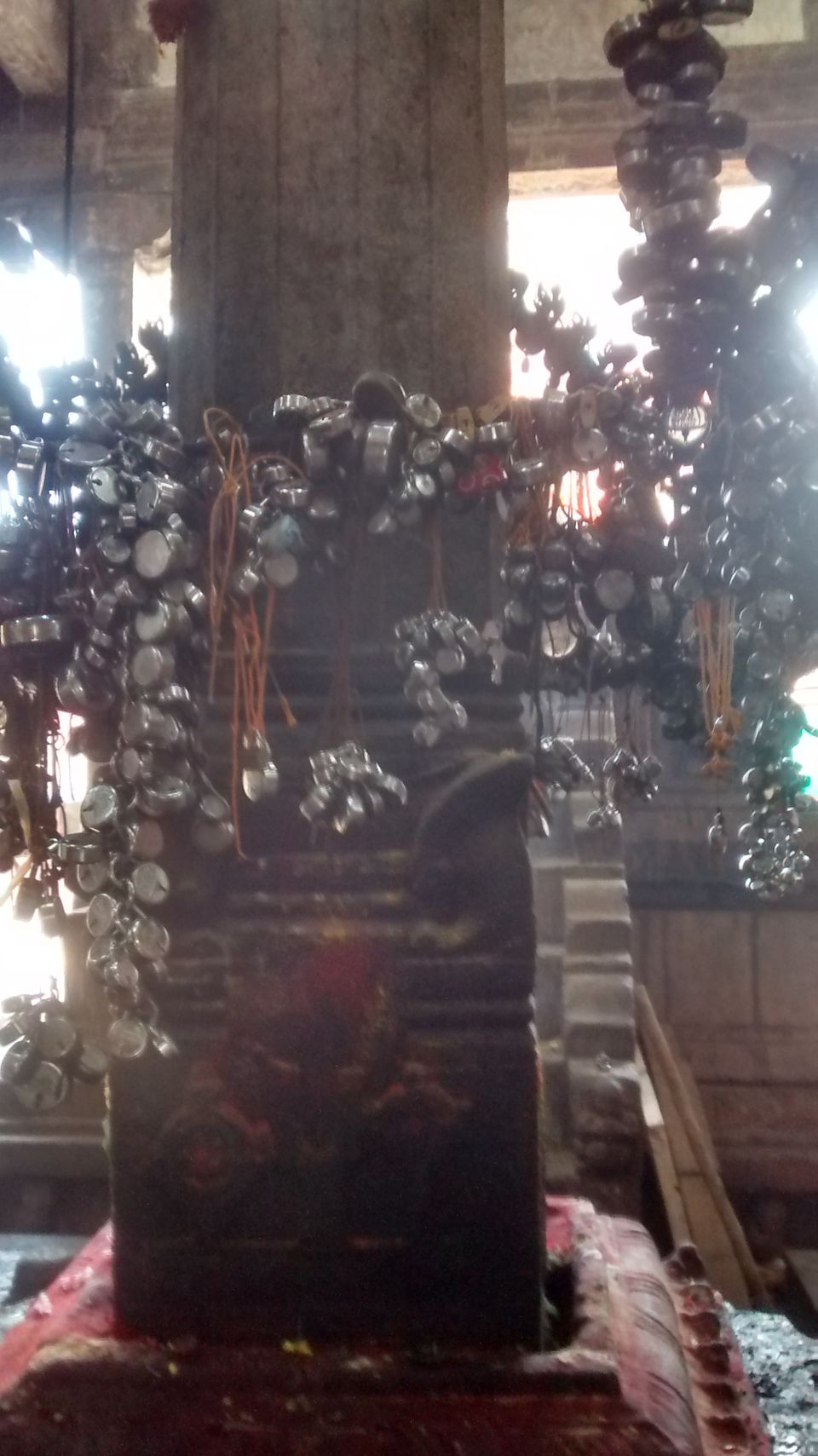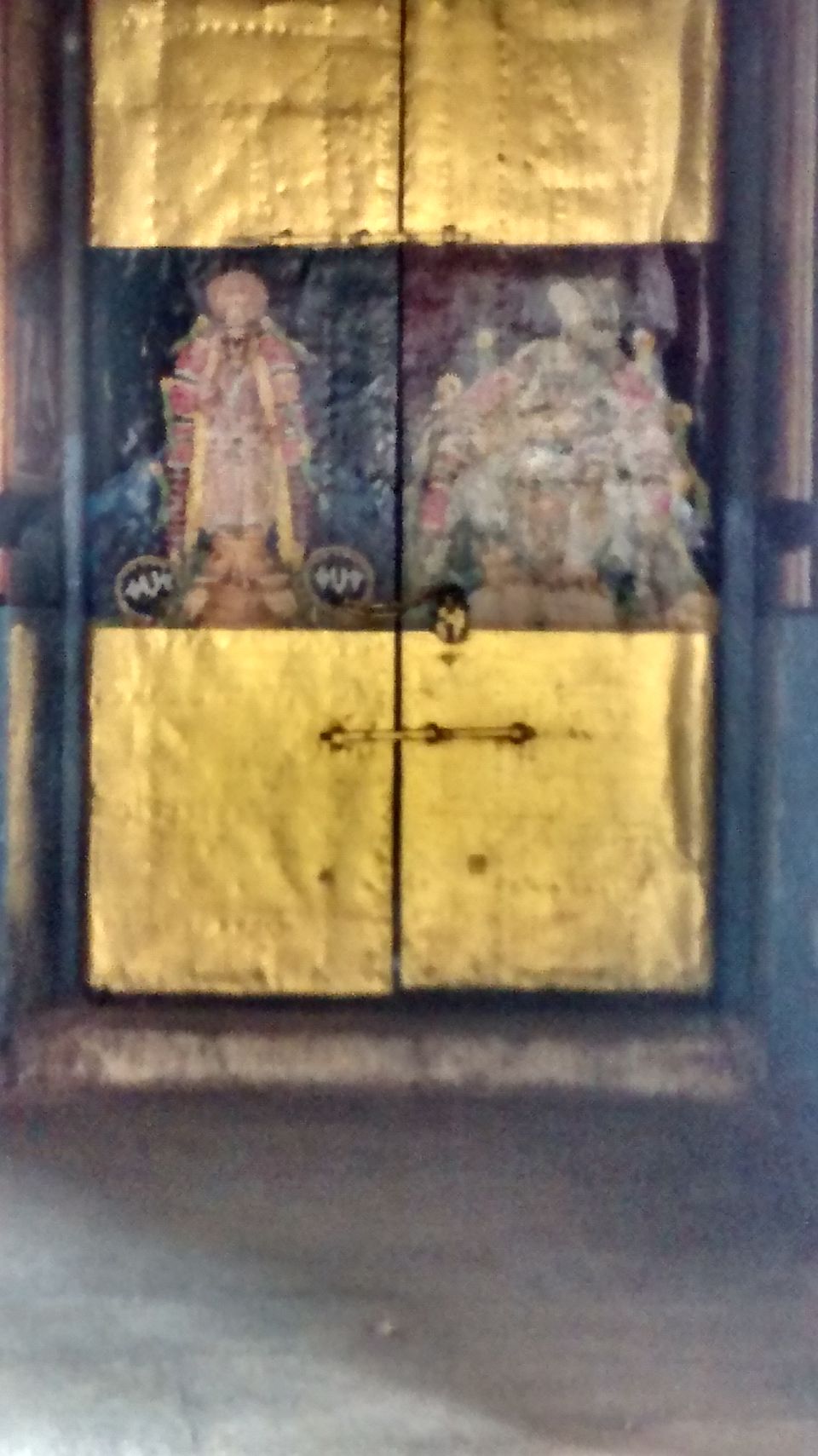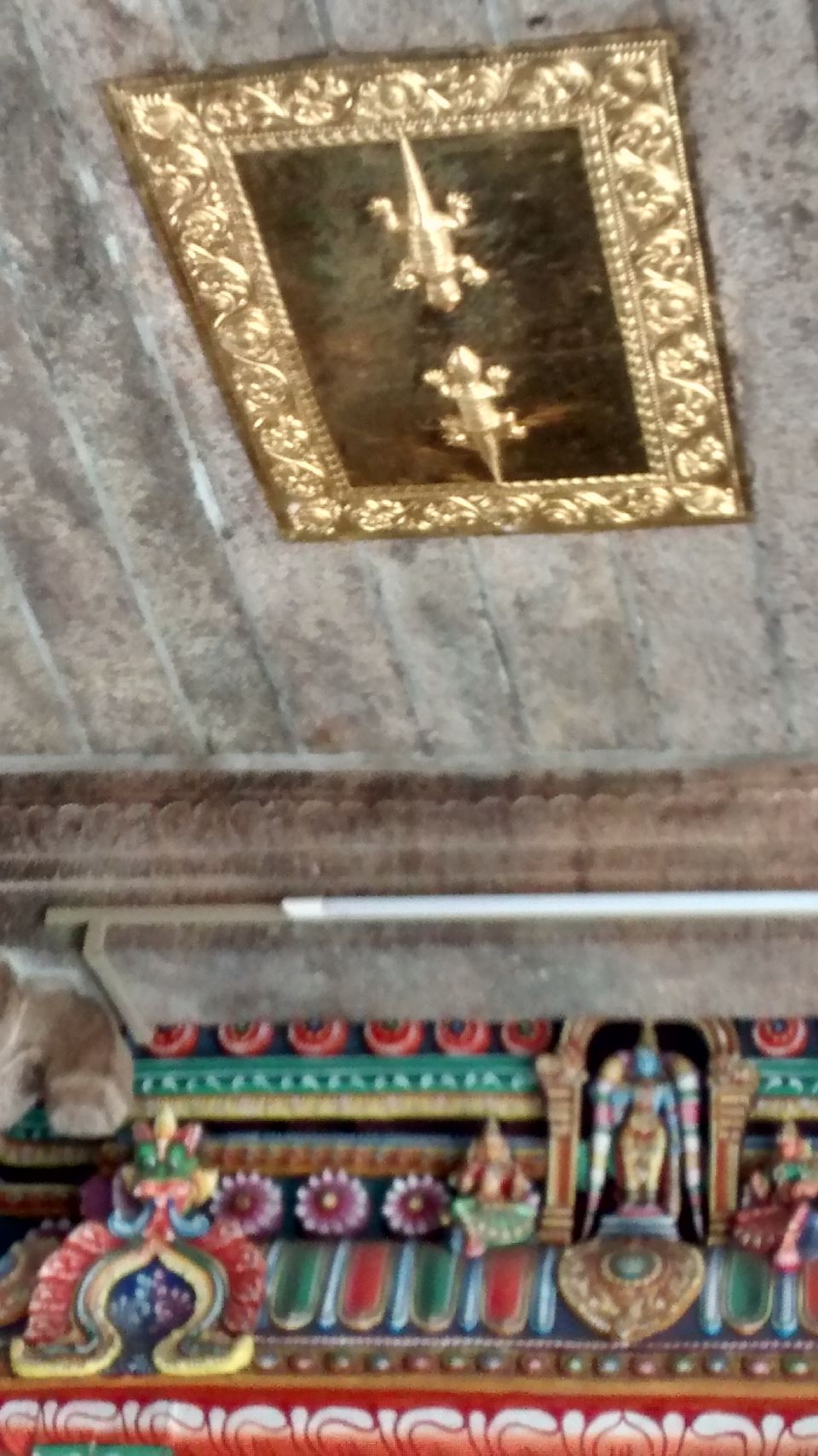 There is a saying Best days are unplanned,random and spontaneous..
Suddenly there was a itch to explore our Kuldevta temple Thanthondri malai in karur, which we had never been since last 20 yrs and had only heard of it.With the onset of summer time during march and the sun basking it's glory on us, we knew what we had to expect in terms of weather. 
We started early morning at 5.30 Am from Bangalore to visit the beautiful temple located in Karur, on the hillock that has formed itself and is known as Swayambu. The main deity here Lord Vishnu looks very different. I could relate the looks of deity more with Varaha Avatar of lord Vishnu.This temple is also called as "Then Tirupati" and the lord here is facing towards the West direction.This is considered unique because all the temples in Tamil Nadu are facing eastwards.
We got a good darshan and blessings as the crowds had not yet started pouring in.We decided to extend our pilgrimage tour to Palani and Srirangam.On the way towards Palani we had a good breakfast at a local hotel.We tried to reach Palani before 1 PM to take Rope Car to the top but were late by 5 mins. The Rope Car at Palani closes from 1PM-3PM (Website says otherwise with timings of Rope Car).The next only available option is Winch.The plus point of this temple is, it's open entire day and closes only after 9 PM. We headed towards winch station to take the winch to top. We were surrounded by some people ready to take us to top for some amount of money again through winch itself.(Bargaining advised with them)
Notwithstanding the heat, we heeded to them for fixed amount of money and headed to top taking the winch by surpassing people who were standing in que for tickets.After a good darshan and purchasing the Abhisheka Panchamritam prasadam (Canned version which won't spill when you are travelling) we came down taking the same winch. Now we were terribly hungry and we had to reach Srirangam by evening. On the way to Srirangam we found an extremely good AC hotel and fuelled ourselves with a sumptuous meal. By the time we reached Srirangam it was 9PM. We made ourselves comfortable in a extremely good and budget hotel BSSK Comforts Inn which is few metres away from east entrance of Sri ranganatha swamy temple.We called it a day as we wanted to have early morning darshan of Lord ranganatha.
Next morning as early as 5.30 AM we started walking towards the temple only to see a long waiting line of people to get it as fast as possible. We later realised that the people rushing inside wanted to see the Vishwaroopam Seva of Lord Ranganatha. Only 65 people are allowed inside the Sanctom Sanctoram to witness the beautiful darshan. The lord is Awakened by Horse,Elephant and Cow. The cow's backside faces the Lord who is in reclining position and elephant blows his trunk facing the lord waking him up.This is the ritual which is followed early morning from 6.00 Am to 6.30 AM. The temple is open till 7.30 AM after which it closes for 2 hrs and opens again after 9.30 AM.It's a beautiful sight to see the Vishwaroopa seva early morning. Apart from admiring the architectural marvels of this temple,you will also come across a place where people have put across the locks by asking for a wish and putting the keys in the hundi placed nearby.Its widely believed the lord will open the locks and fulfill the wishes of devotees.
Apart from visiting the Lord's consorts rangayaki,sridevi and bhoodevi,I was more interested to visit the place of Lord's Muslim wife known as Thulakka Nachiyar (Noble lady in Tamil).She was daughter of Muslim Maharaja and devoted to lord ranganatha.Till this day Butter roti along with jaggery (in lines with mughal tradition) is served as breakfast to lord and his wife.Only Potrait of Thulakka Nachiyar can be seen inside the temple.
Another marvel to see at Sri Ranganatha Swamy temple is the body of Sri Ramanuja which is preserved just by using saffron and camphor.The body is in sitting position and twice a year the paste is applied to the body.One can see the eyes,hands and legs of Sri Ramanuja. The body is kept in the premises of temple and not inside the temple as it's Jeeva samadhi.He will turn 1000 yrs next year 2017.
With this 2 day pilgrimage tour,the curtains come down and we finally head back to bangalore with refreshed soul.
Total expenses including hiring a cab (to and fro), tolls ,meals,stay and miscellaneous expenses is Rs.20,000/-. As we were only ladies travelling safety was top most priority.The costs can be much lesser than this. 
**Sorry for detailed travel story,as this is my first post,please bear with me.. :)
Hindu temple dedicated to Lord Ranganatha, reclining form of Hindu Deity.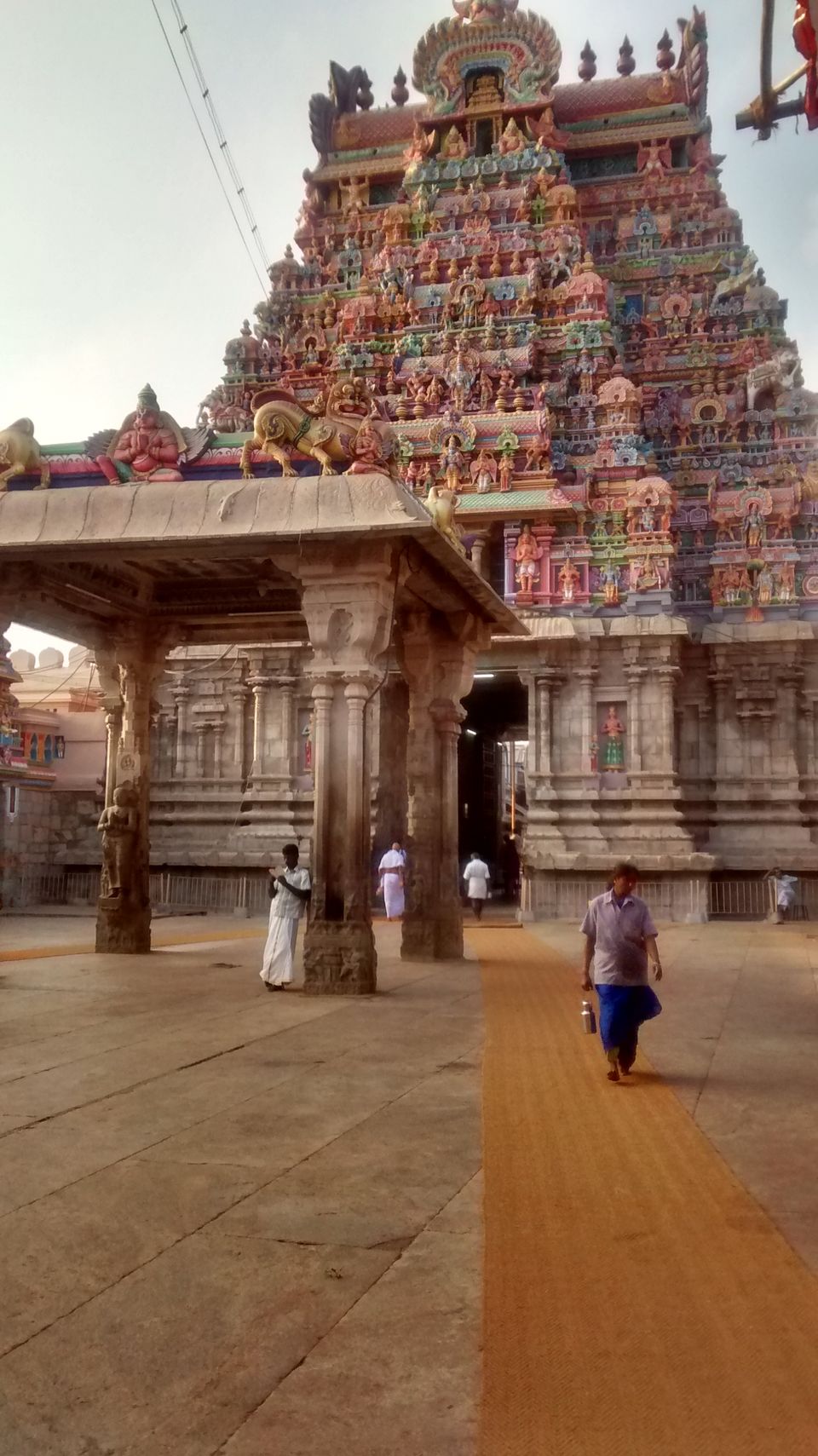 The Lord ( Lord Vishnu) here is Swayambu.