Tamil Nadu is often overlooked by backpackers and travellers despite the fact that this South Indian state hides many marvels in plain sight. Home to four UNESCO World Heritage Sites, Tamil Nadu has a distinct style of architecture dating back to 700AD. It also guards a secret in the form of world's second largest mangrove forest. And, India's only ville française, technically a union territory, is still within reach. A multicultural Utopian town is bubbling with knowledge of art, architecture, music, dance, languages, agriculture and numerous other subjects for those who seek to dive deeper. At last, an eerie ghost town, flanked by two seas, sits at the site where Lord Rama initiated the bridge to Lanka all those years ago.
This 9-day itinerary will you take to relatively popular as well as little-known places in the southeast of Tamil Nadu.
Getting there
The itinerary starts in Madurai and ends in Chennai. But, it can easily be done in reverse.
By air: There are direct flights to Madurai and Chennai from all the major metro cities of India.
By train: There are trains to Madurai and Chennai from all the major metro cities of India.
By bus: Madurai is overnight bus away from Kochi, Coimbatore, Mysore and Bangalore. Chennai can be reached overnight from Bangalore, Mysore and Hyderabad.
What to see and do
Madurai's air, rail and bus connectivity makes it an ideal place to start Tamil Nadu backpacking trip. It is often referred to as 'the Athens of the East', it boasts some of the best Dravidian temples, an Indo-Saracenic palace and a Romanesque cathedral. And, it is the right place to explore the flavours of Chettinad cuisine.
Meenaxi temple is the epitome of Dravidian temple architecture. The temple complex, spread over 14 acres, has been built as a mandala according to the laws of symmetry and loci. The colourful multistory gopurams (gateways) display thousands of mythological characters and their stories. It is highly recommended to take the services of temple guides as they can explain different characters and their stories.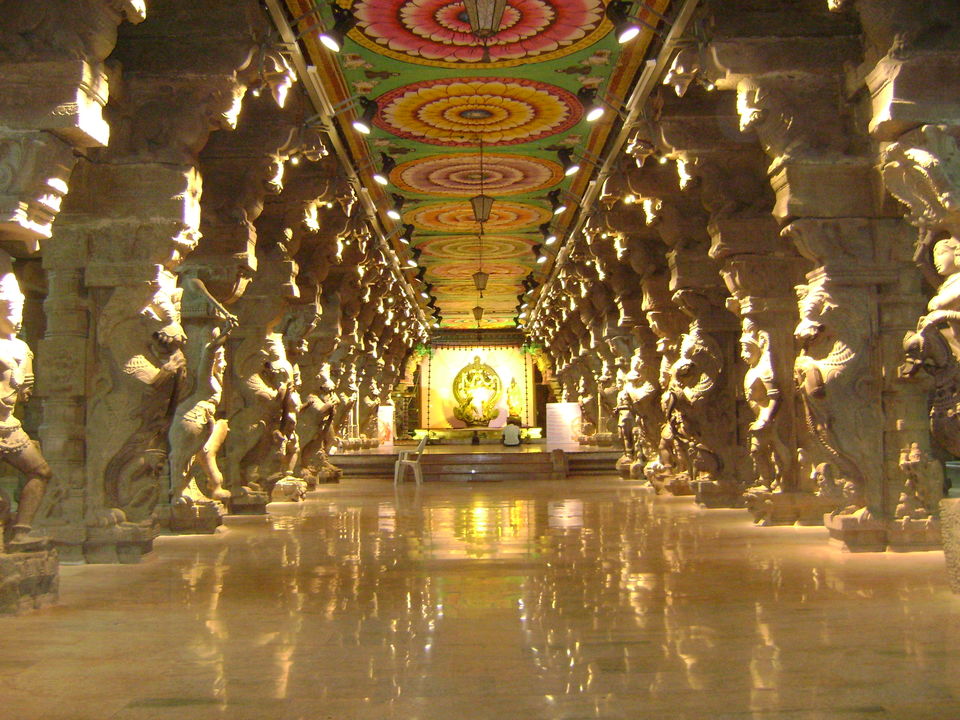 The same goes for numerous sculptures that resonate interesting legends in the hallways of the temple. The hall of thousand pillars has 985 finely carved pillars and is the most magnificent site within the temple. The beauty of the temple lies in the thousands of legends and mythological stories carved in its walls, hallways and gopurams. Wherever one looks, there is an interesting tale immortalised in stone.
Insider Tips
Witness reenactment of Goddess Meenaxi's celestial wedding with Lord Shiva during the Chithirai Thiruvizha festival celebrated at the Meenaxi Temple in the month of April or May, based on Hindu calendar.
For the complete article, please visit my blog - Winds of Travel. You can also follow me on Instagram - @windsoftravel_com.