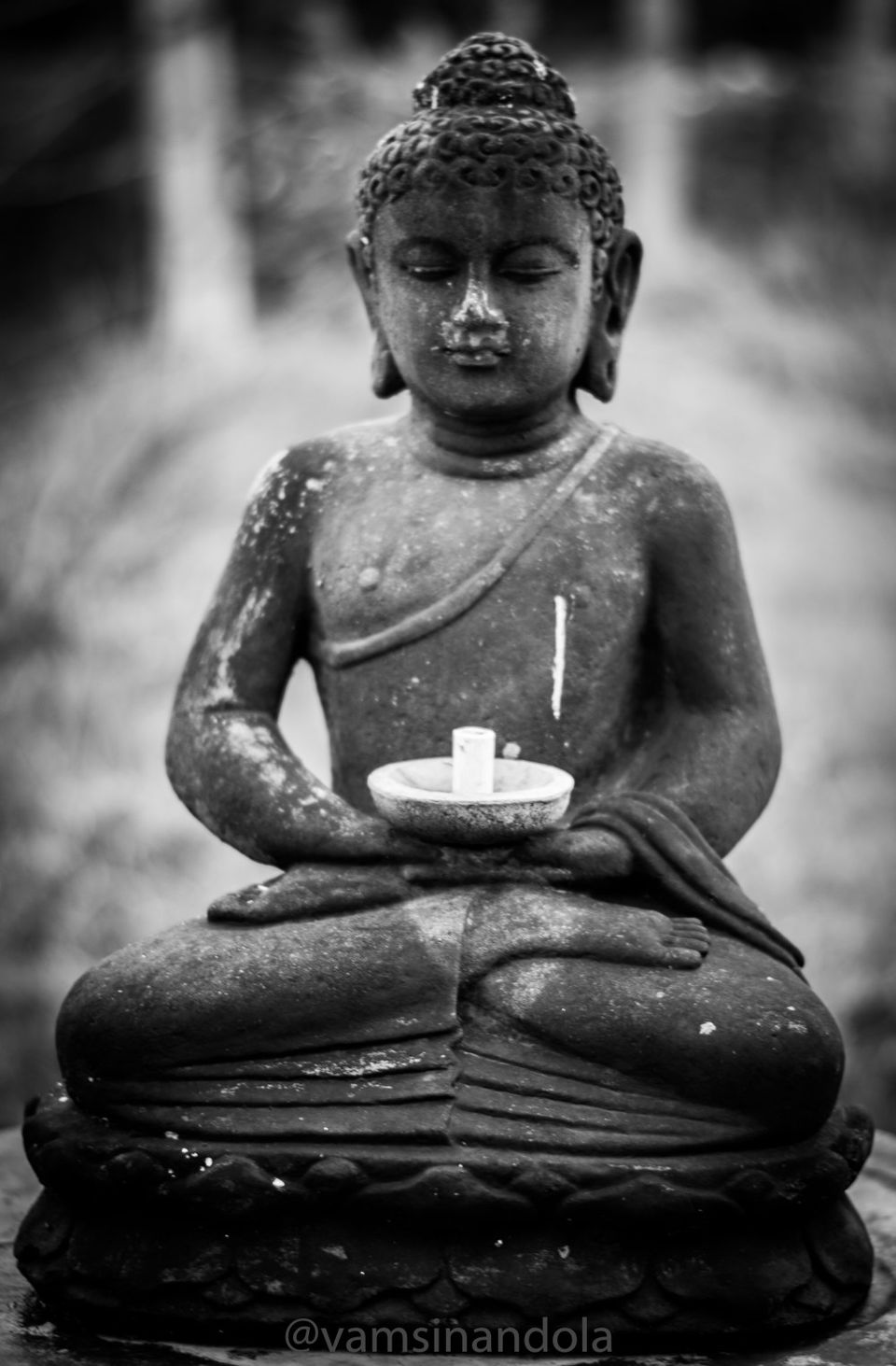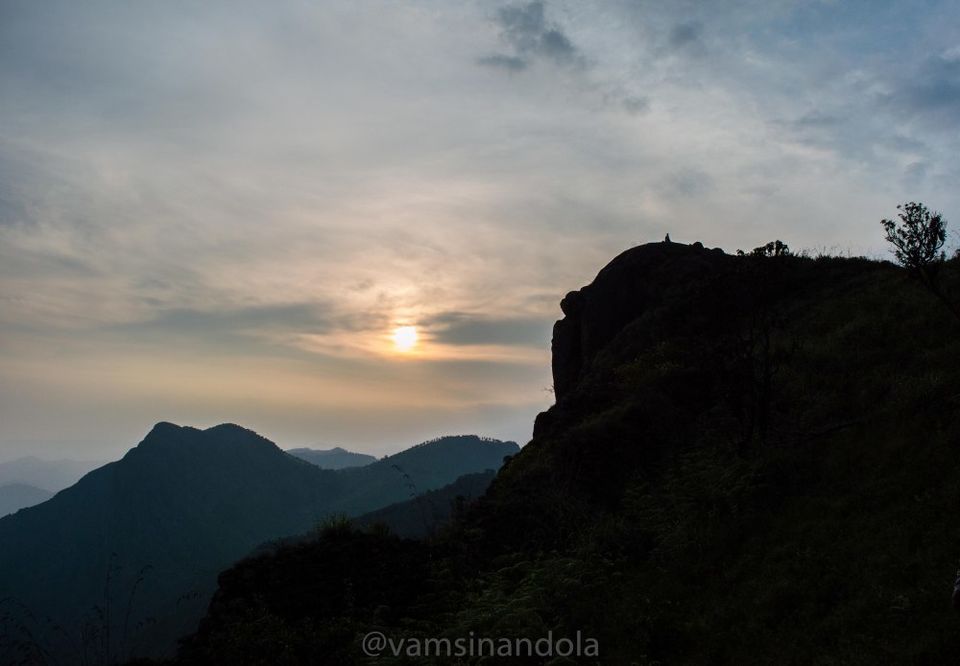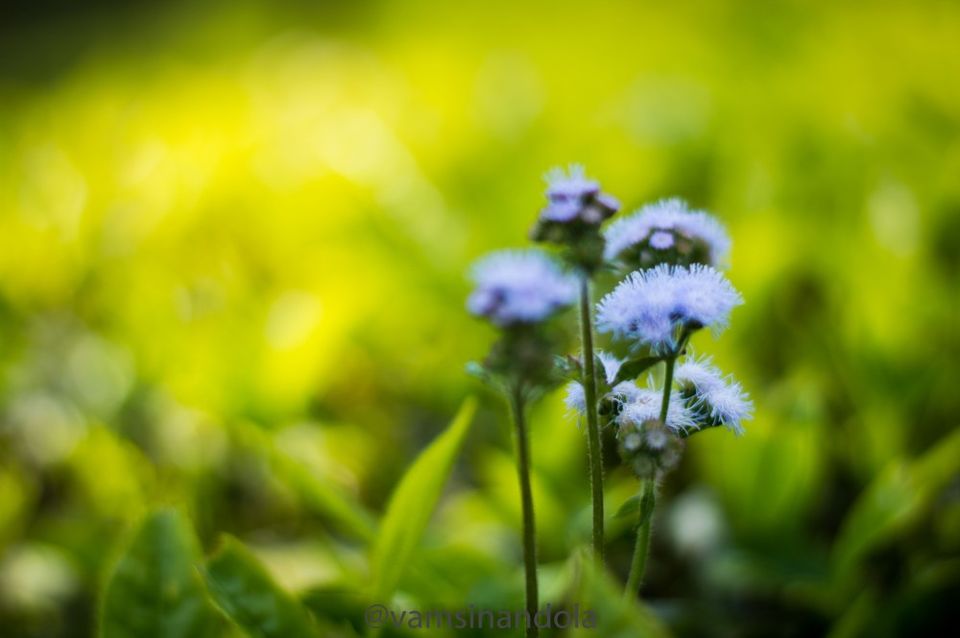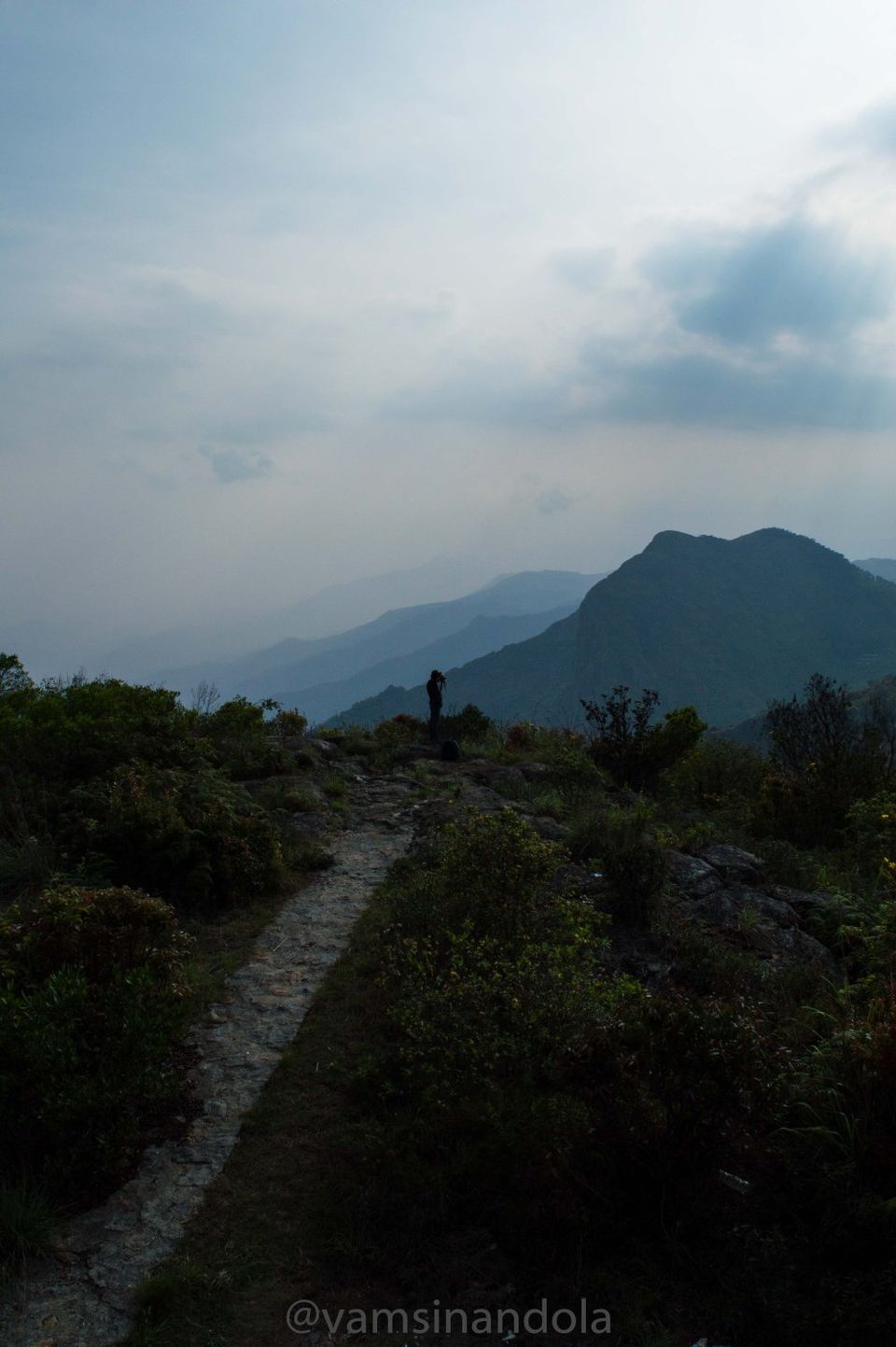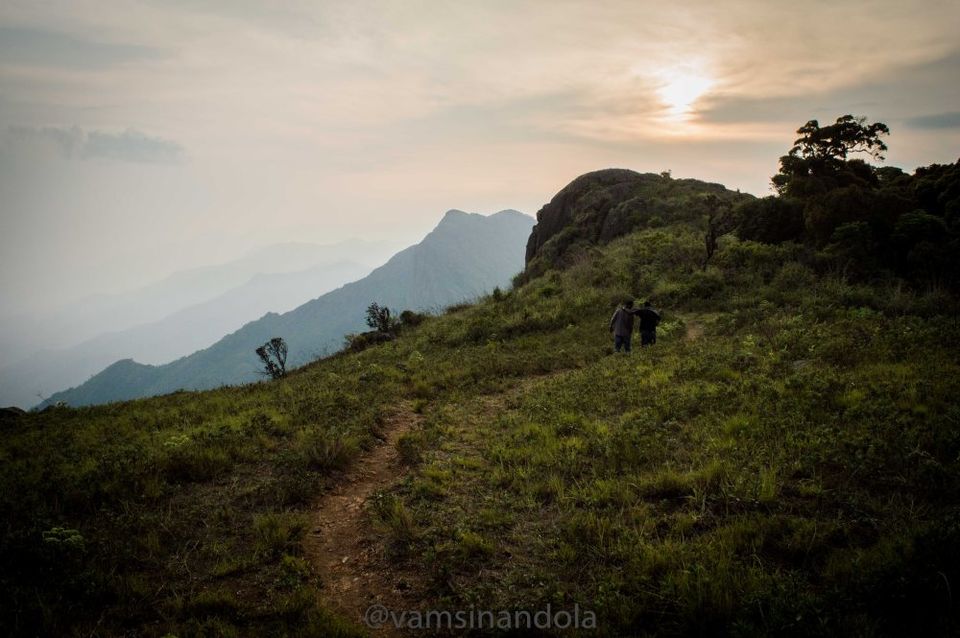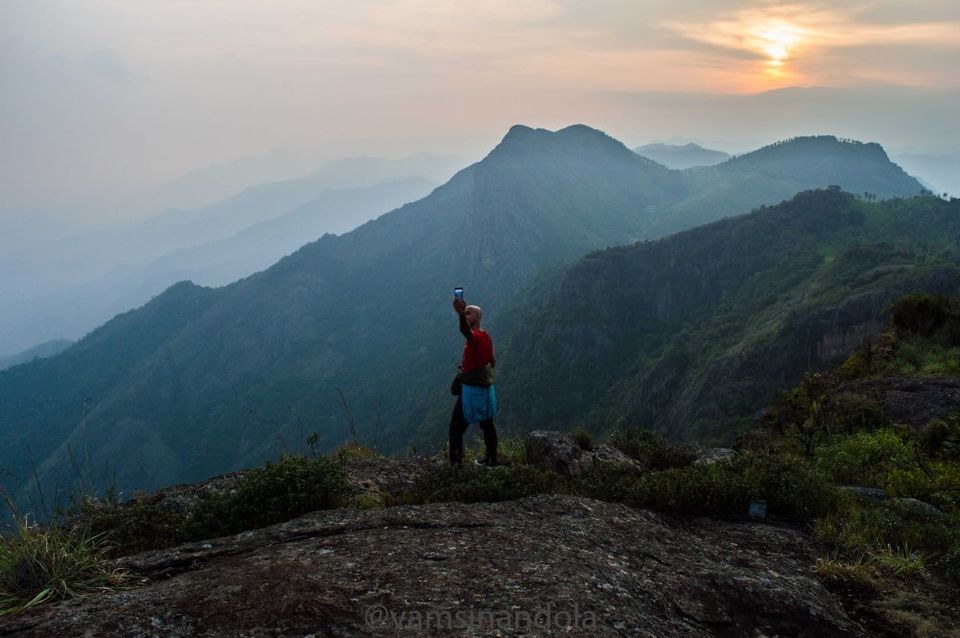 This is my first ever trek, so it's quite a special moment for me to write this.
We had stayed over at a friends resort the previous day and were just chilling before we embarked on a short journey towards Pakasuran Hills which is 14 kms from Coonoor. This place is called "Droog Fort", where previously Tipu Sultan had built a fort on the high grounds of this hill, which is nothing but ruins today. You can still see the fort boundary walls and a few rooms where the fort used to exist and there is also a standing view tower from where the view is just exemplary.
9 of us started our walk towards the peak at around 10Am(would suggest to start early morning). It is not as punishing in winter as it is in summer. unfortunately, the sun was shinning hard on our bald spots when we were walking. At the end of the trip I was down to wearing only boxers from trekking T-shirts and pants. It is a 7 kms walk from the last accessible place for the car to the peak. We had to carry all the supplies from food to water as there is no accessibility there other than dry leaves, green leaves with a pinch of insects for flavor. We had carried 10 loaves of bread, some honey flavored buns, 3 dozen eggs, 20 litres of water and some toilet paper to use in the morning in case of a wild dump in the forest. And still we fell short of all the supplies by the end of the night(save the toilet paper).
It took us about 3 1/2 hours to reach the top with all the luggage and camera equipment we needed to carry. The walk itself is a beautiful sight for every turn and corner giving a new point of view with every twist and turn. We walked through the tea estates and interacted with the tea estate workers on the way, they encouraged us with a smile to complete the trek and make memories to last a life time. By the time we reached the top, we were exhausted and decided to take a break before we could collect firewood to last the night.
We set base camp on the "stand in view tower". 
After an hours rest, we decided to explore the place, so we started walking towards the woods near by and when I came out the other side I felt all the pain, sweat and exhaustion lift away, the sight was as beautiful as you can imagine, with all that wind blowing in your face and offering a literally breathtaking 360 degree view. If only I had a para glider, I'd just jump and be off !!
We sat on the cliff's edge for a while and savored the view nature had created and appreciated the brilliance of the super power that created everything! The sheer brilliance of the landscape here is truly breathtaking. It is a must visit for every travel junkie, and worth every drop of sweat, every scratch on the face by branches and every fall face first on the way to the peak. 
We grazed around the place for a while clicking pictures and everyone doing their own shit. After dark, everyone started to get hungry and the band wagon was on the groceries for the night. Few of the guys have done this kind of thing before and were experts in building a fire and getting the pan hot to cook. We left the cooking department to these boys and were experimenting night photography meanwhile.
The pan was only big enough to cook 3 eggs at a time, so it was a hooligan feast by the end of our supplies.
The rest of the night passed without much incident apart from the time when I was playing "Several species of small furry animal-Pink Floyd", Mohan thought there were animals fighting and was excited about it as well. It was fun to not tell him about this till the trip was over. He also dropped him camera 15 feet from the top and somehow it survived the fall without critical damage. We did not carry enough layers to keep ourselves warm for the night so it was a terrible sleep of just about 3 hours. By dawn we were packed and ready to march downhill back into humanity. The march downhill was much more difficult than the uphill. Here the momentum and weak legs is an equation that does not mean good results for the human body. We walked down halfway and took an hours nap before several other breaks on our way back.
It was almost 9 by the time we got back into civilization and had a cuppa before leaving back to Coimbatore. When you travel, there's always something new you learn or realize. You are never the same person when you come back home after a journey. 
During this journey I realized something.Animals are always on the move, birds migrate, fishes swim the seven seas and we humans stay and work in one place and call ourselves "Settled". I always thought something was wrong with that way of life.
I realized that I was born to travel, and that is exactly what I am going to do.
This blog was first published on A Frame With Every Step.